Thanks for stopping by!  I have received many questions about this project.  For more information and an updated tutorial on this project click HERE.
Today we got together and made Halloween luminaries – so fun!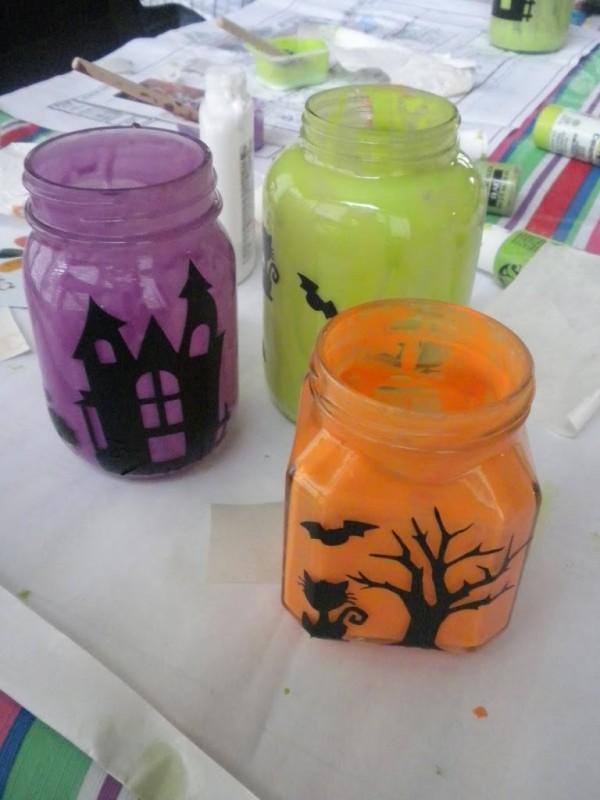 First we mixed white glue and colored craft paint and painted the inside of glass jars.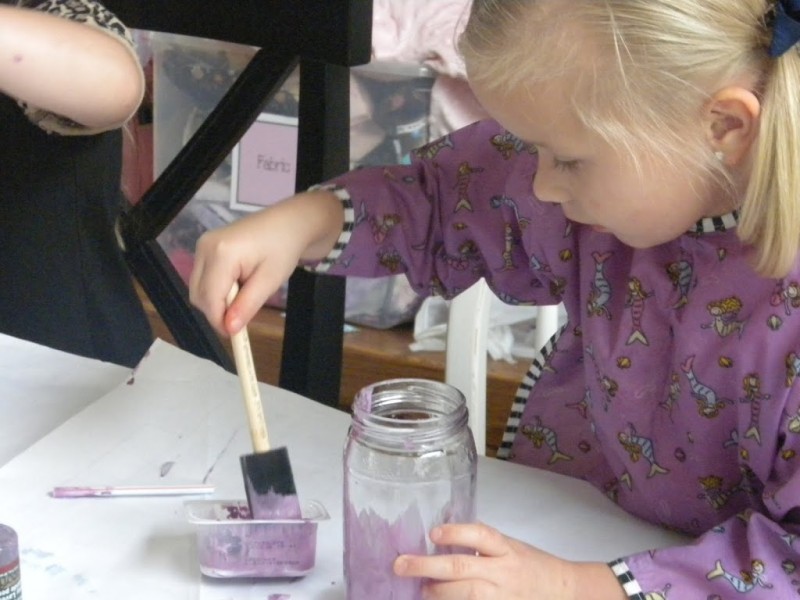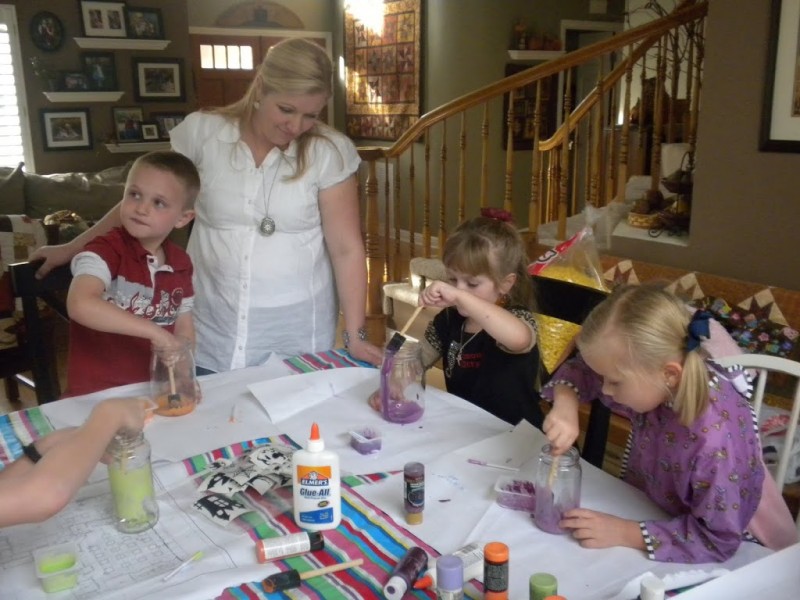 Then we decorated the outside of the jars with black vinyl Halloween motifs cut on the Cricut….they are starting to look spooky!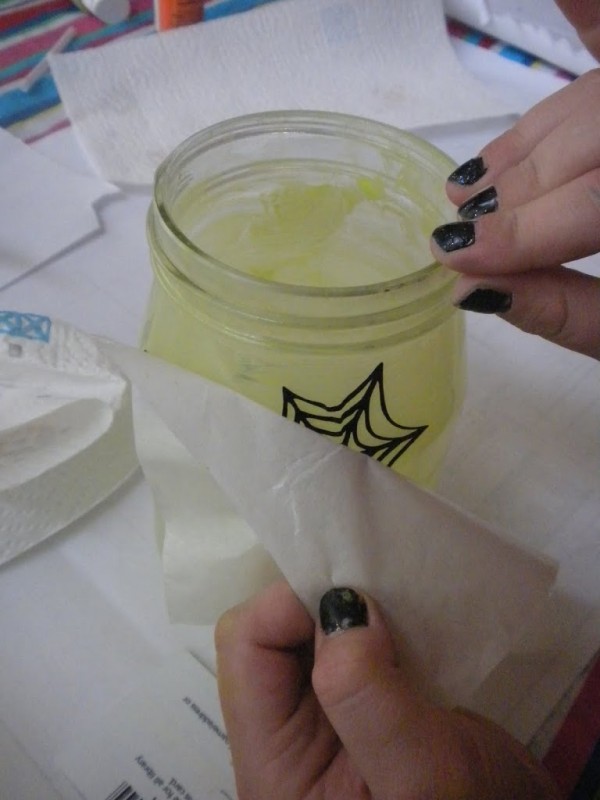 Then we put candles in them and…….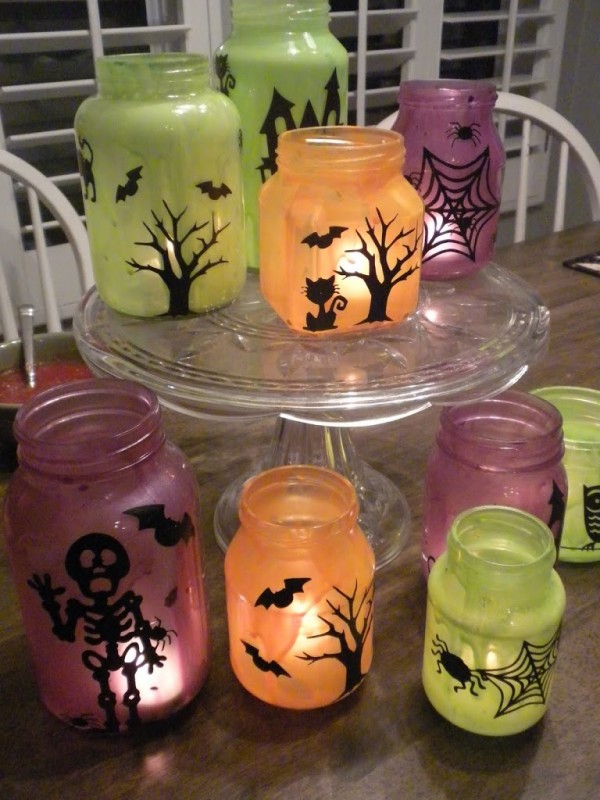 …turned out the lights! They are so cute and very spooky!!