I wanted to make something special for my son's 1st grade teacher – she is an amazing lady. I wanted something she would keep forever, enjoy and would reflect the children in her class. So I came up with this quilt. I had each of the children draw a flower on applique paper and choose the fabric. I appliqued their flowers in the center of each block and wrote their name by their flower. I pieced the blocks all together and added a few boarders. I machine quilted it and finished it with hand-stitched binding.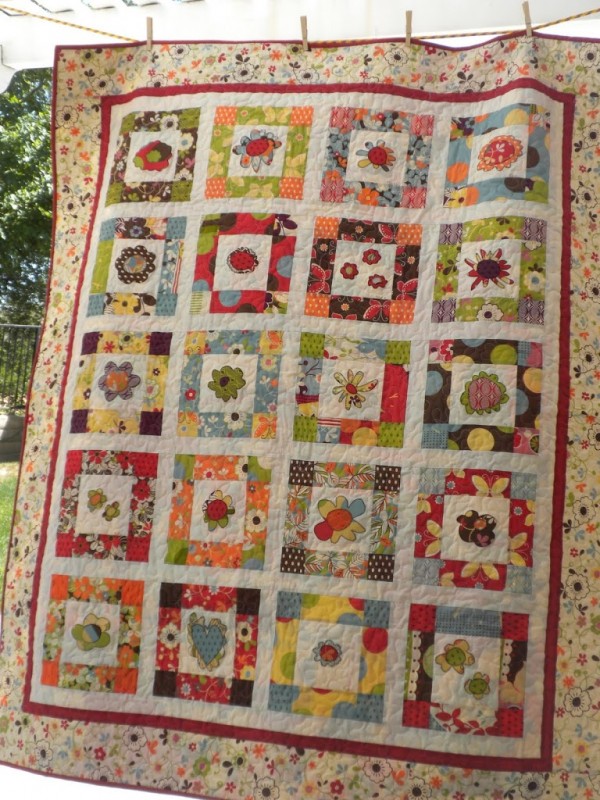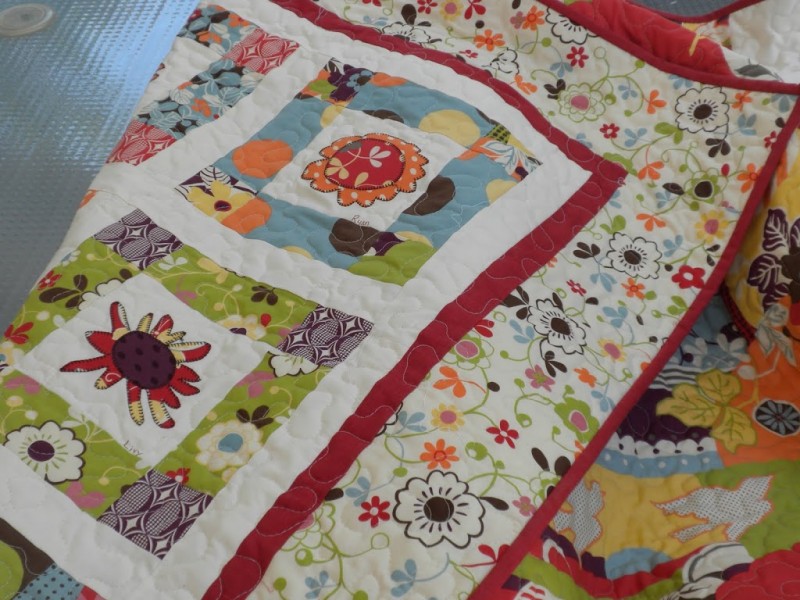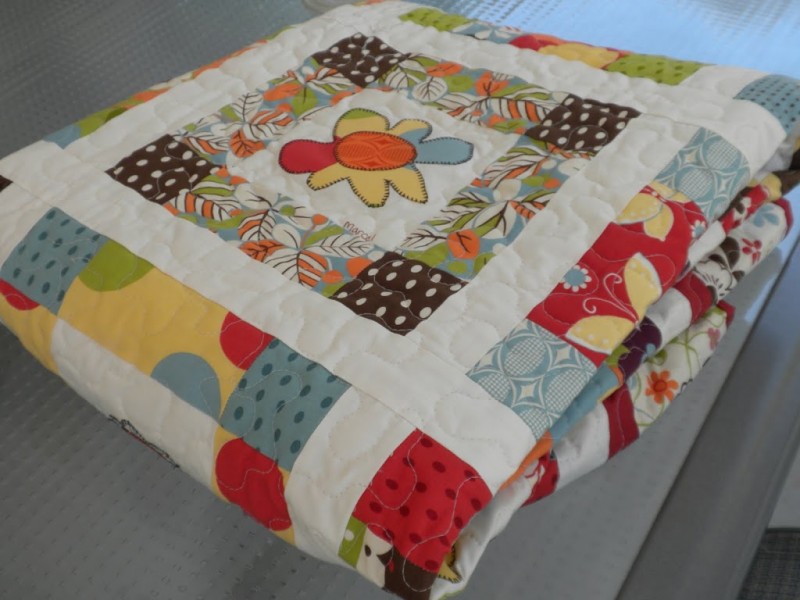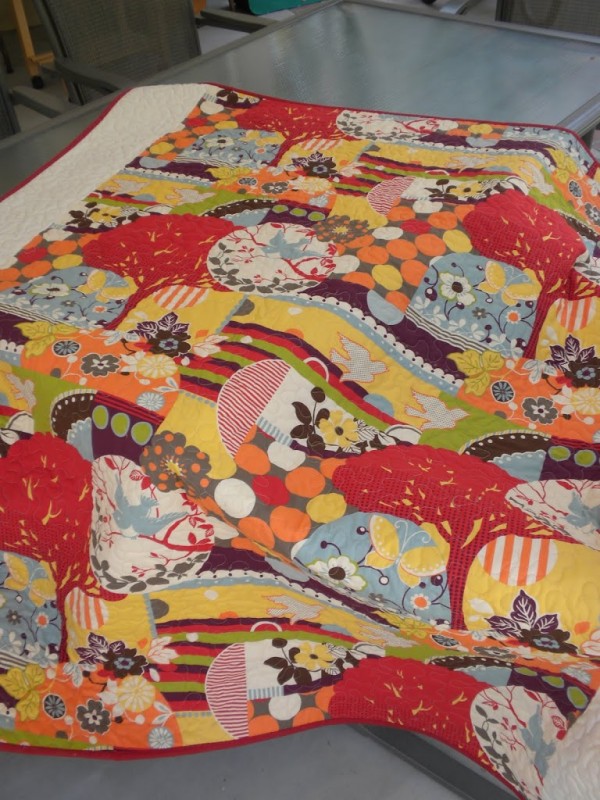 This is the back of the quilt – I used the Moda Freebird panel for the back – super cute!
We gave her the quilt during the end of the year party. She was so surprised and loved it so much. The children loved showing her "their" flowers. She will hang it in her home office!