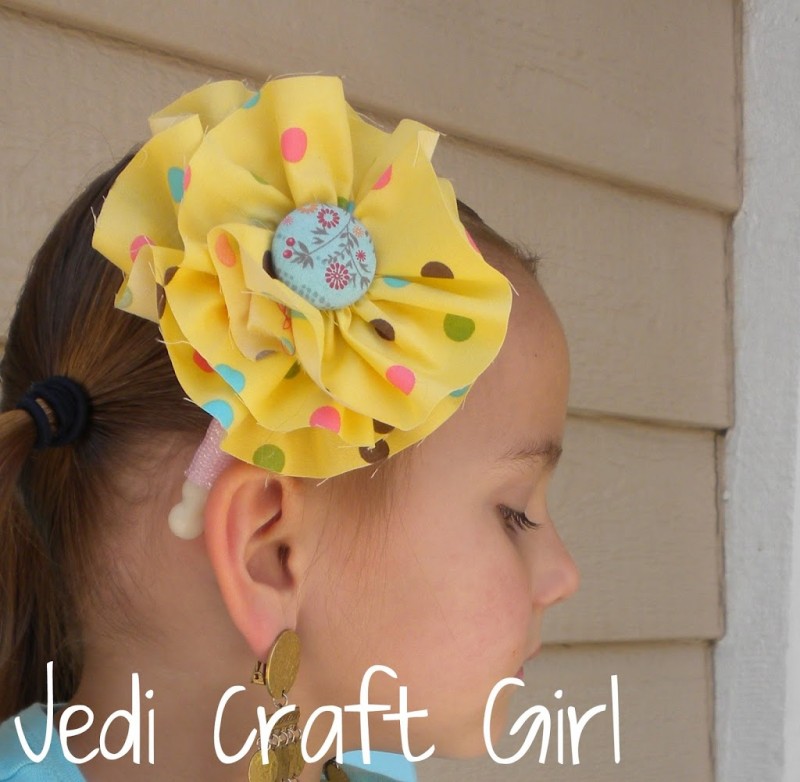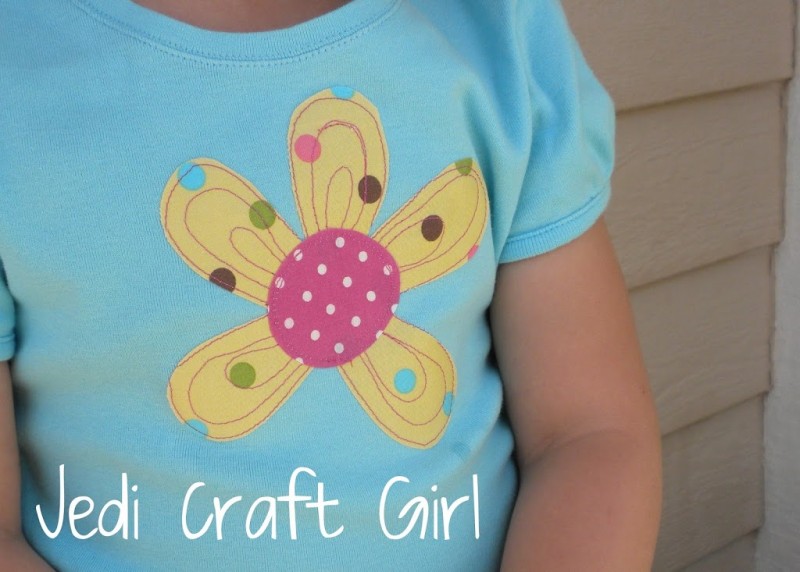 I literally had five minutes to pull this outfit together. I had bought a stack of solid shirts for Sally hoping to embellish or "fix up". I have tons of ideas pinned on Pinterest – ruffels, gathers, buttons, etc. Not today – but the shirt still came out cute! I drew a crazy daisy on some Heat Bond. Ironed it to the yellow fabric, cut it out, ironed it to the T-shirt & stitched it in hot pink thread with the Free Motion foot. Added a center to the flower & stitched that as well.
For the headband – I cut 2″ WOF of the yellow fabric. I didn't even hem the edge. I ran a gathering stitch along the length. Gathered & hot glued it to a circle of felt. Made a quick fabric button & hot glued that into the center. Done!!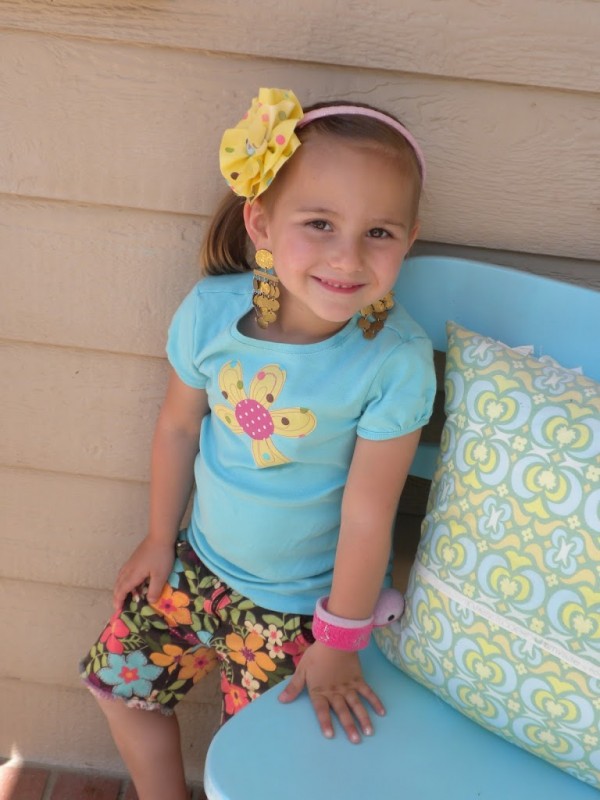 Don't you love the dangly clip-on earrings! I got them at an estate sale for $1!