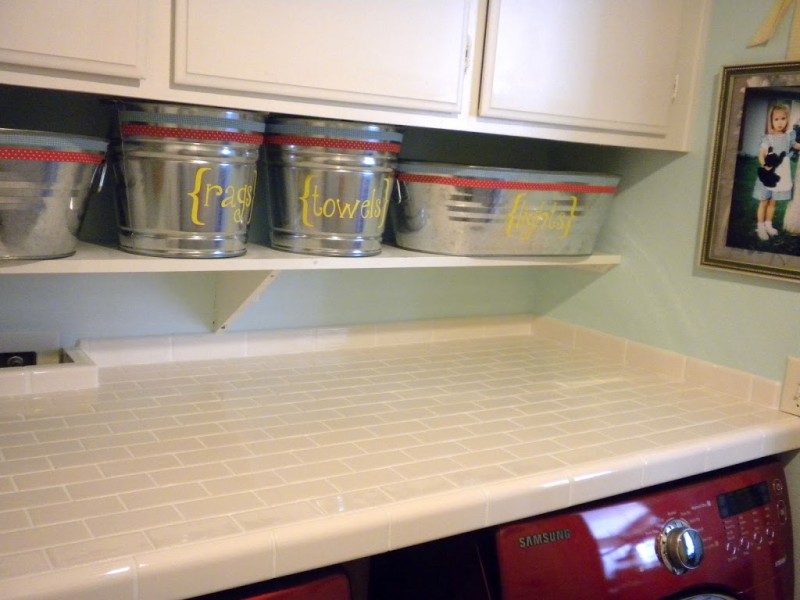 My laundry room is finally coming along. David finished the tile work and built the shelf this past weekend. I decorated the buckets and tubs with fabric tape from my friend Judy at Sprizzie. I love it – she also has lots of fun washi tape! I don't keep all my laundry in here – there just isn't room. This is where the stragglers life. The rest is in hampers in everyone's room.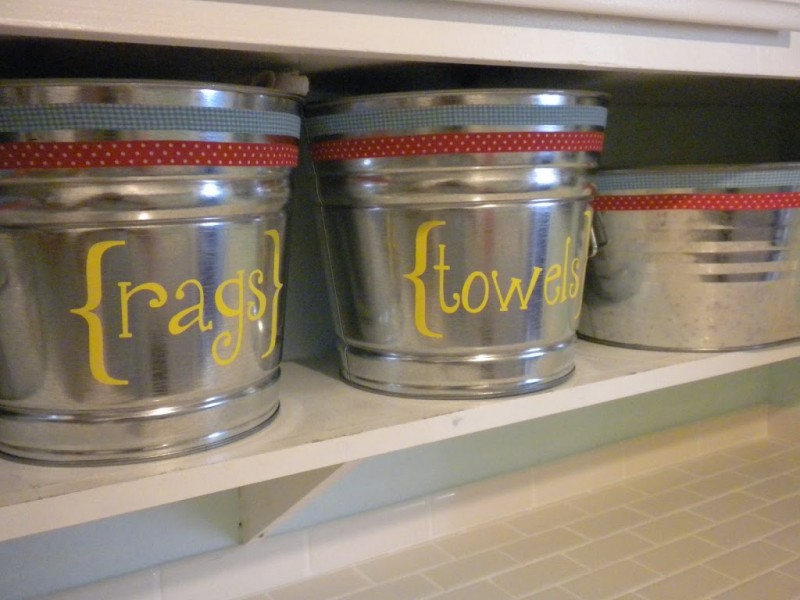 I bought these vintage frames at a garage sale. The art work was a little faded. I printed out photos of my girls wearing clothes I wore when I was little and I mounted them right on top of the vintage prints.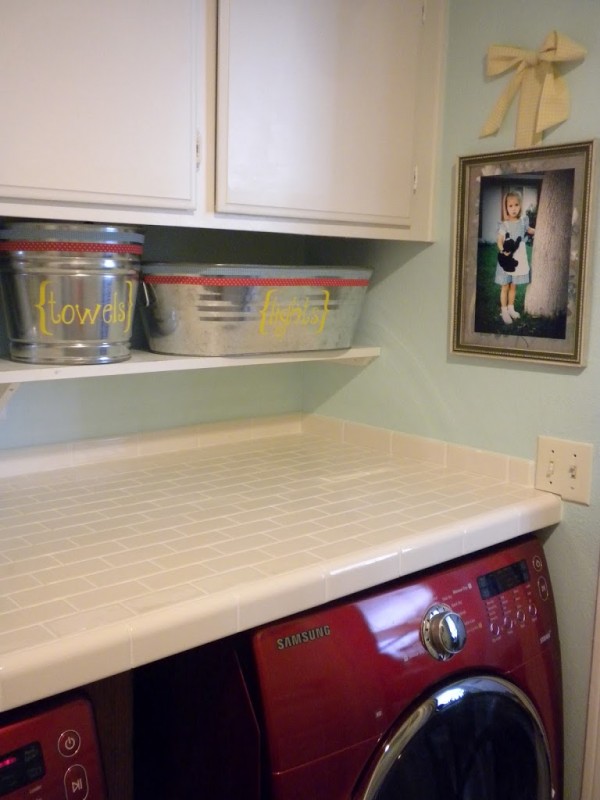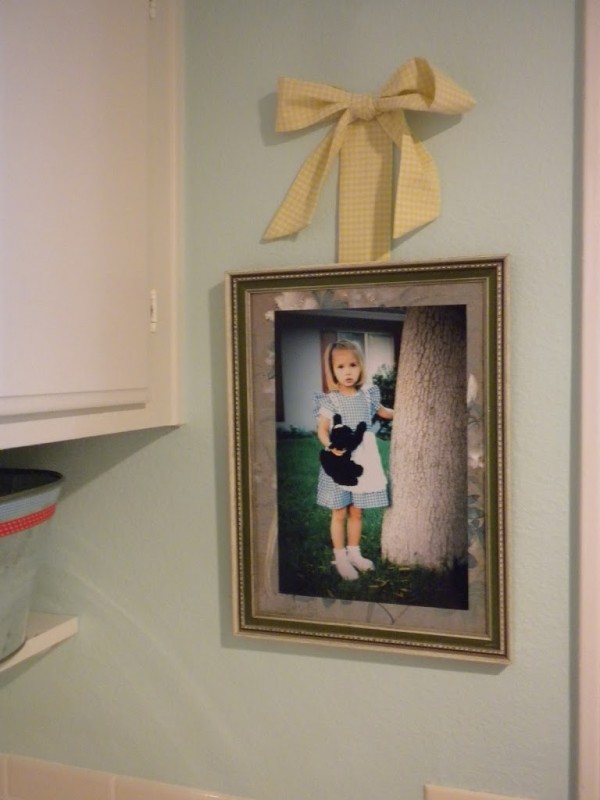 The frames are really hanging on the wall – the fabric bows are made to look like the picture is hanging from them – the bows are actually hot glued on!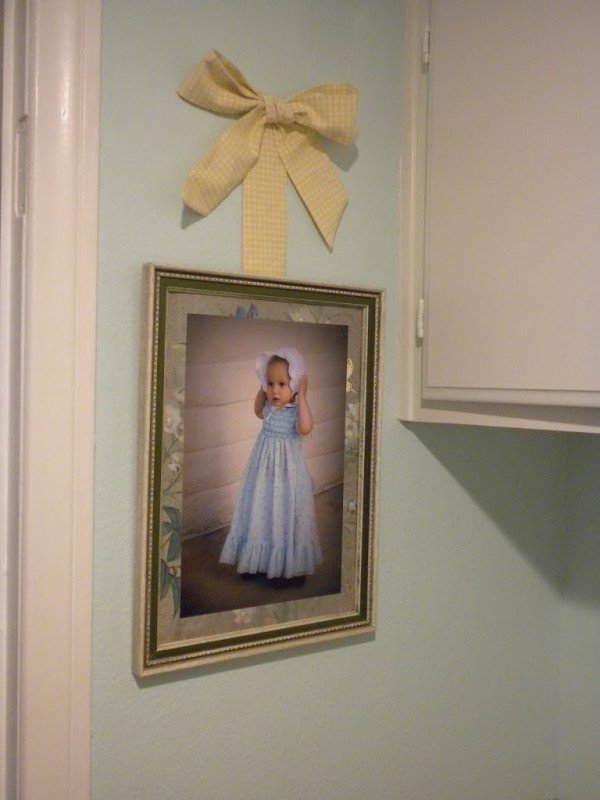 Oh yes, the lost and found board is in full use! It's kind of embarrassing how many missing socks I am responsible for!!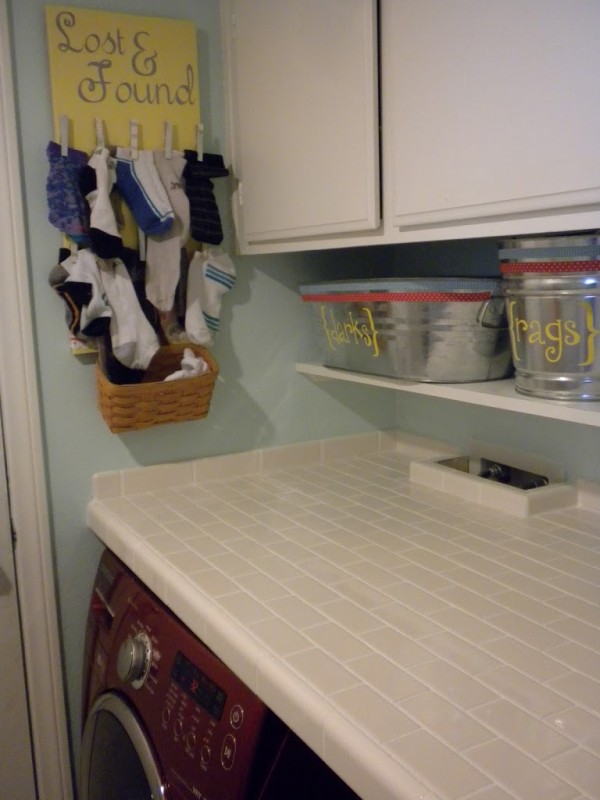 Finally I cut this little phrase out and put it on the door. I found it on the internet somewhere & loved how it turned laundry into something to be thankful for! A nice reminder for sure.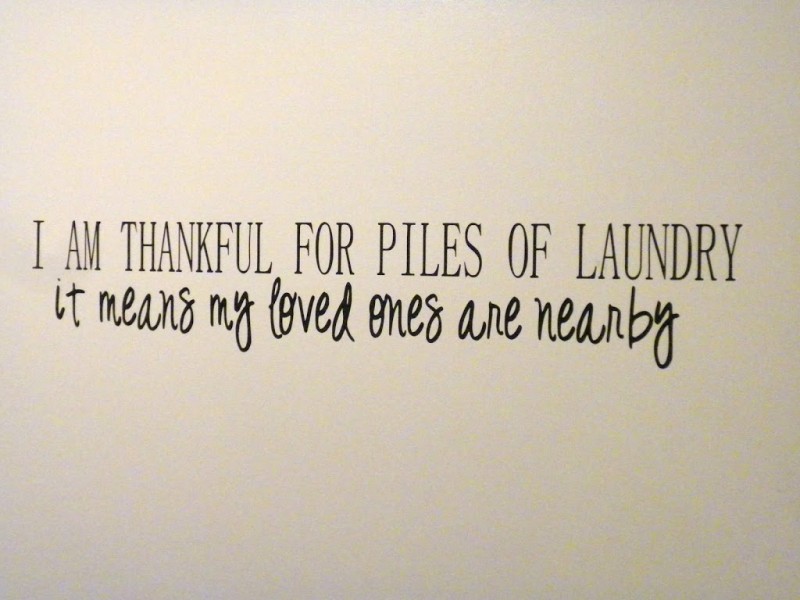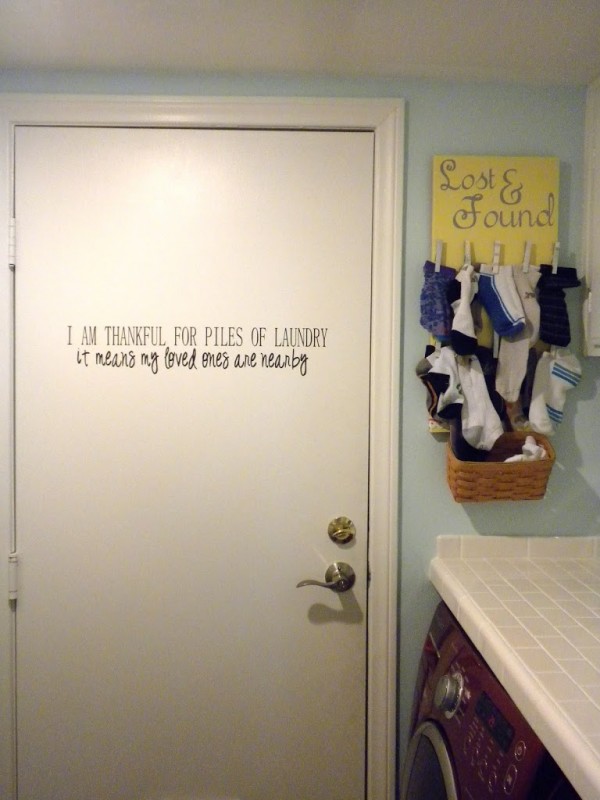 I have a few more things to finish – I am making a little quilt to hang above the backsplash. Hopefully it will get done soon!