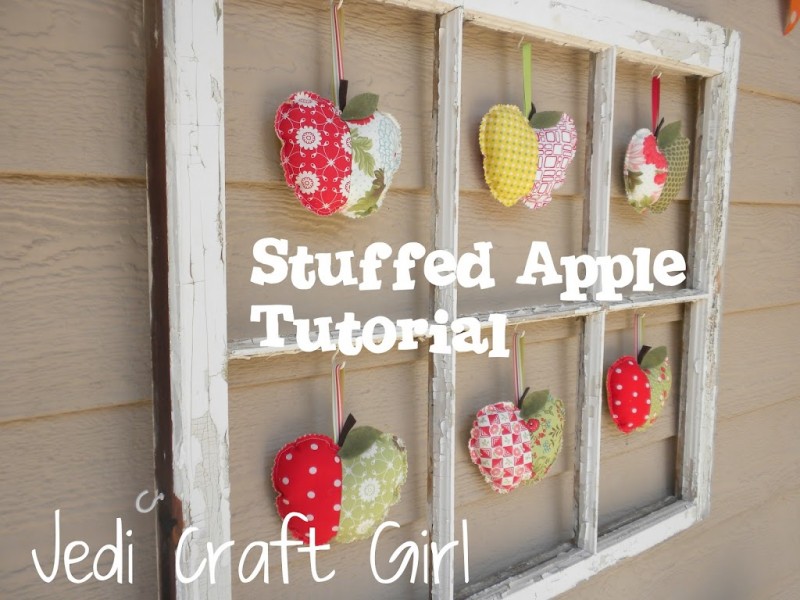 I saw these stuffed apples in a magazine somewhere and decided to create my own. I wanted to have this ready for September 1st – I am only 19 days late! Oh well – life is busy – isn't it!!
Here's what you need to make your own bushel!
Supplies:
fabric – charm squares or scraps
stuffing
ribbon
green and brown felt
sewing machine
hot glue gun
Start by pieceing the front of your apple. Sew the charm squares or scraps. This is a great scrapbuster! Press seams to one side.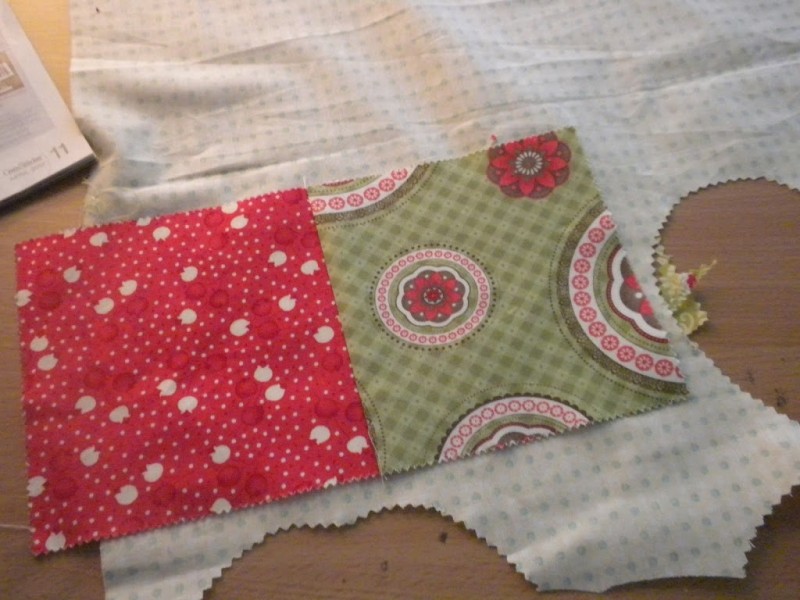 Print out this apple pattern and size how you want. Cut your pattern out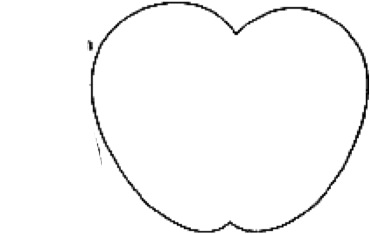 Layer and pin your apple back, pieced front (wrong sides together) and the pattern on top (below photo)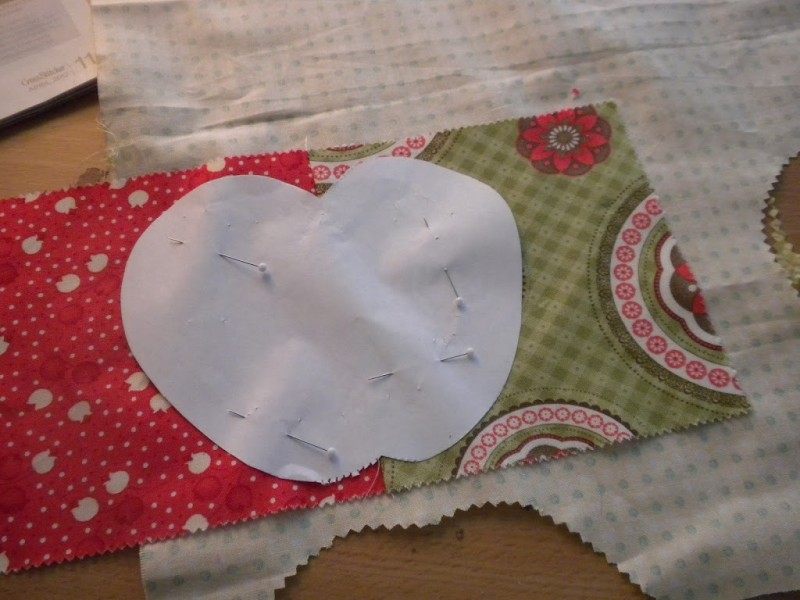 Cut around pattern using your pinking shears. Leave about 1/4 inch allowance from pattern.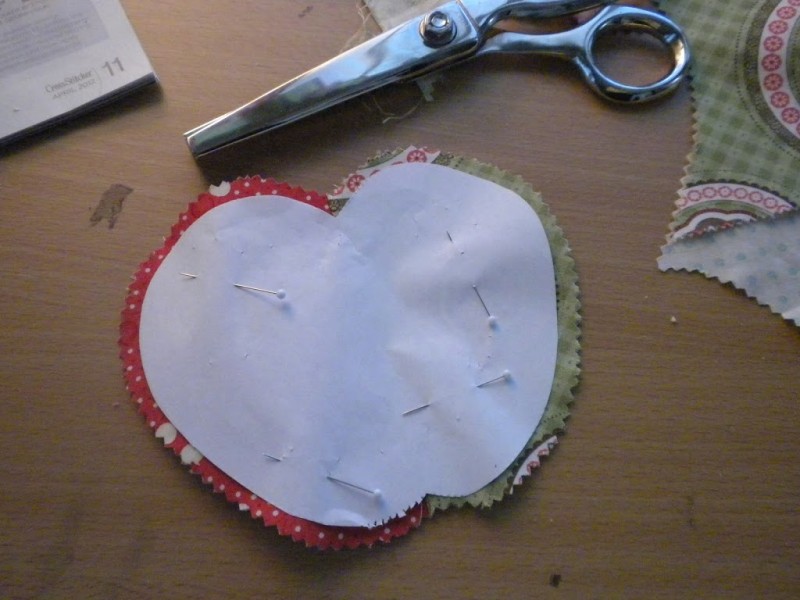 Cut a ribbon loop and a brown felt stem. Tuck these in between the front and back apples so they catch in the seam.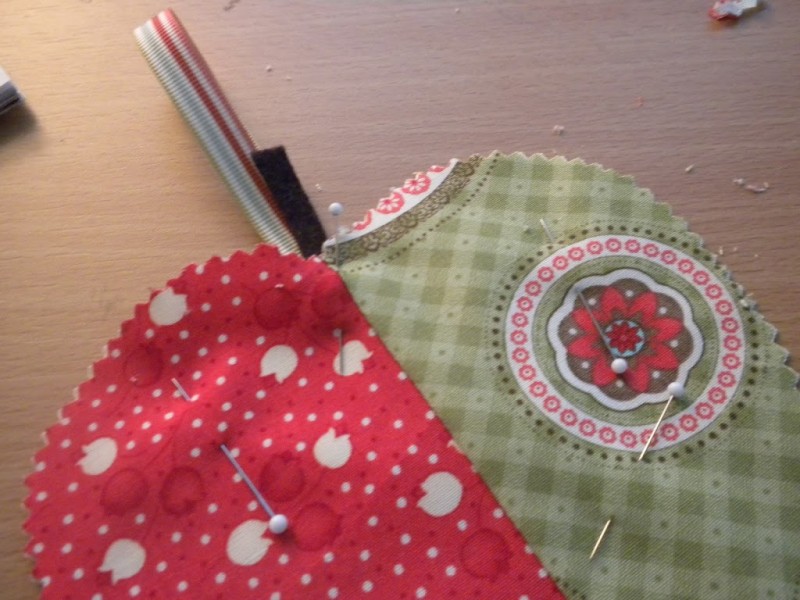 Sew around the apple leaving a small opening to stuff.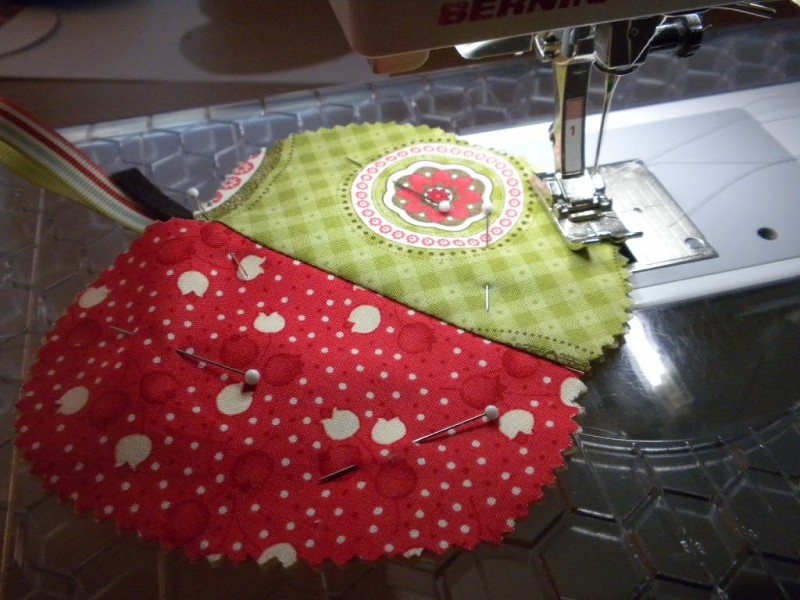 I also tried sewing around the apple with the pattern pinned on to help me get a perfect seam. Use what ever seems easiest.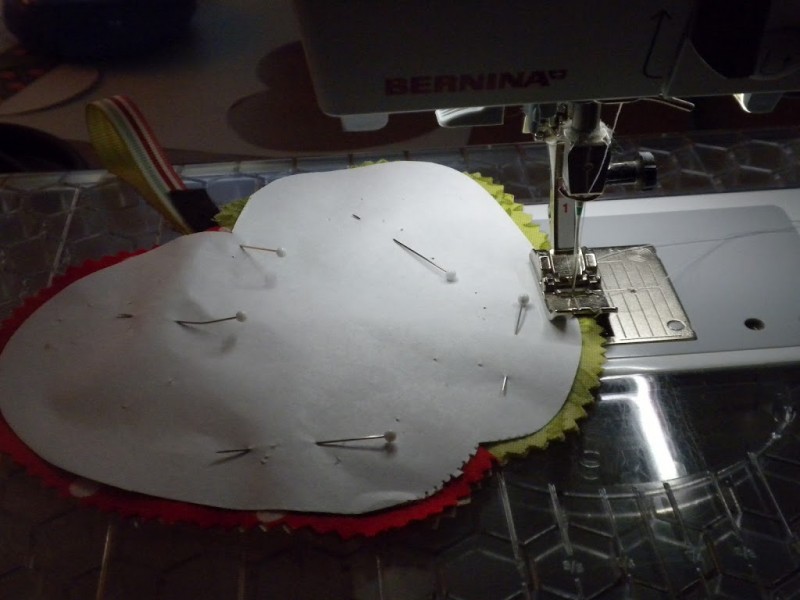 You can see where I started and stopped, on the flattest side of the apple.
Stuff then sew shut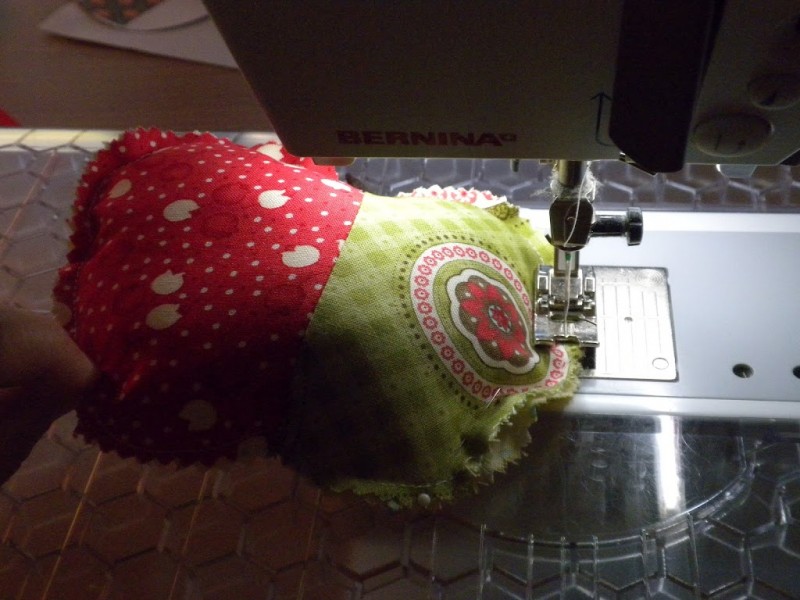 I cut leaves out of green felt and hot glued them on – I ran out of time. I wanted to stitch detail in the leaf using embroidery floss – but they look OK without the detail.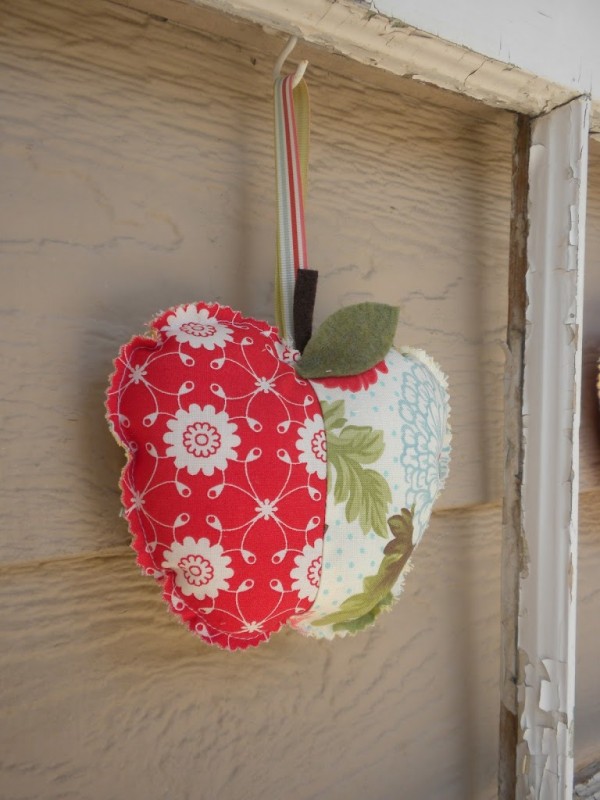 Hang as desired and give to all your friends!!