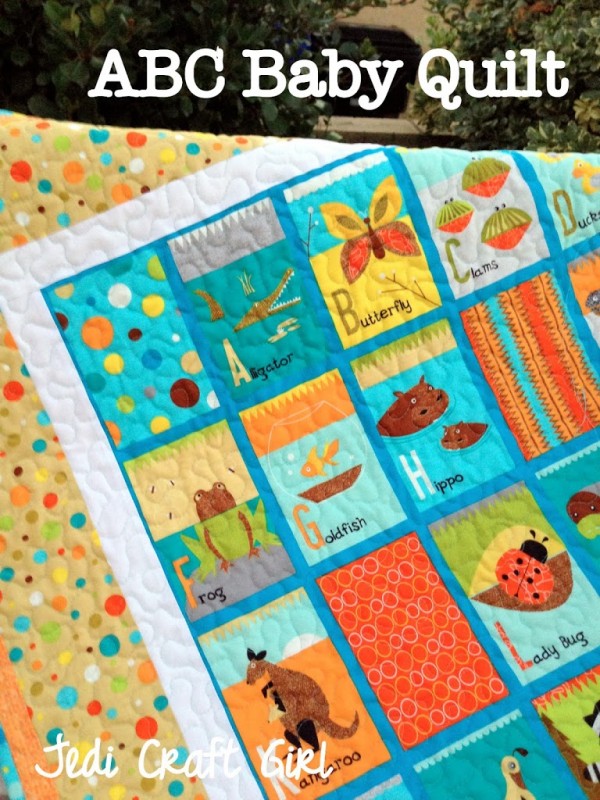 My friend had her baby 7 weeks early. They are now doing well and are home. I made little Max this baby quilt. I had planned to make more of a pieced quilt but when I went to the fabric store I fell in love whit this alphabet panel. The colors are darling and the animals are cuter than any other I've seen! It's called "Aldo to Zippy" by P&B.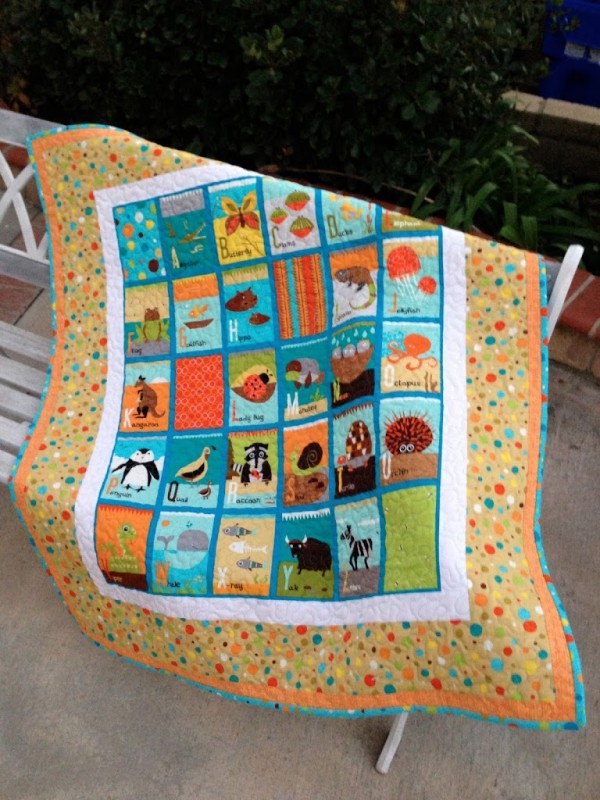 I cut the panel out then sewed a 2″ white border, a 4 1/2″ polka dot boarder, and a 1 1/2″ orange boarder. (those are the cut sizes) It's bound with turquoise polka dot fabric.
Here are a few close ups of my favorite animals: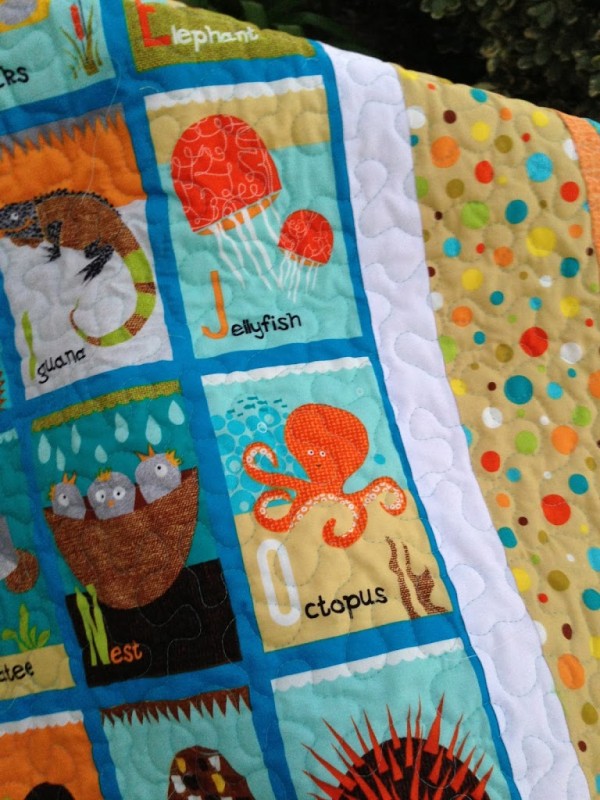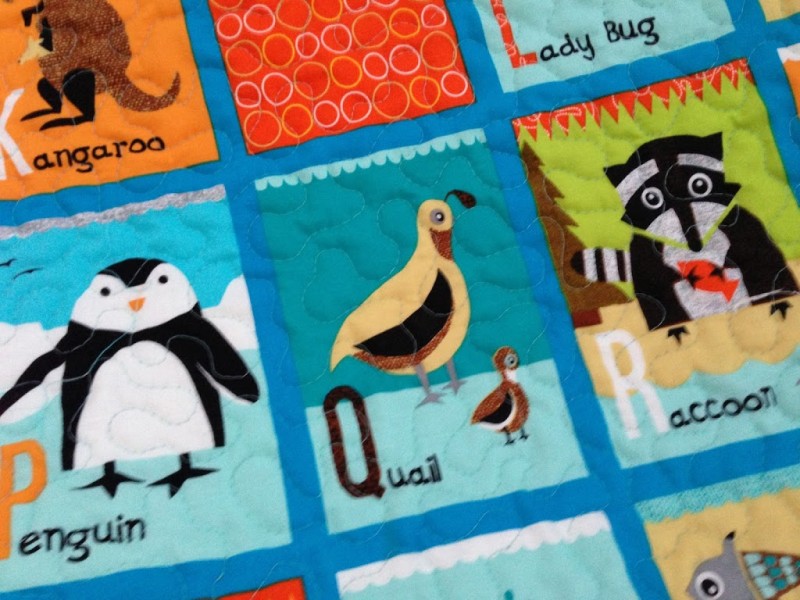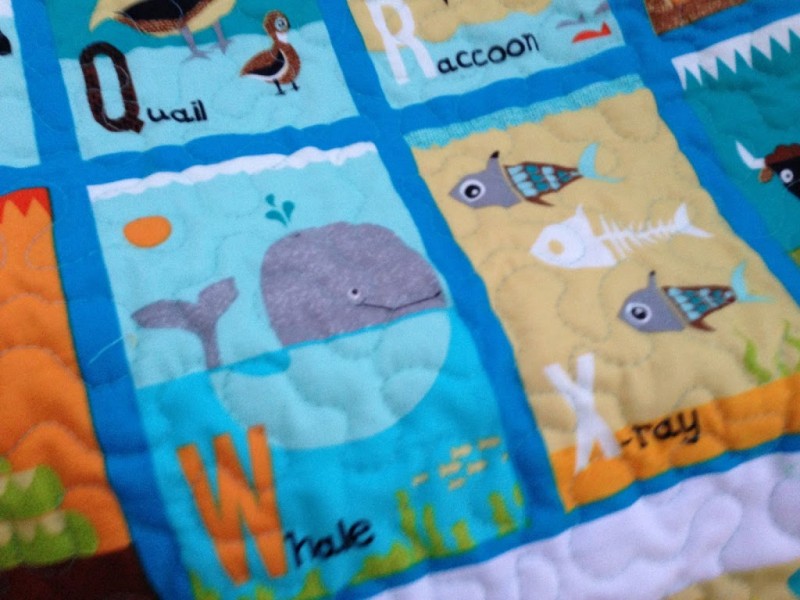 The back is soft grey flannel with a strip of the coordinating fabric.