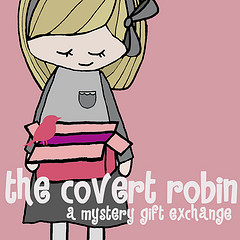 I am participating in "
The Covert Robin, a mystery gift exchange
." It is such a cute idea. You sign up and then you are assigned a secret exchange person. You make a handmade item and then send it off to her. In return a totally different person makes something and sends it to your front door! So much fun! I found out about this cute idea because I follow
Clover & Violet
. A darling quilting & sewing blog! I was assigned Melle from
Feathered Fuffles
.

Melle and I have lots in common – she loves sewing and she loves cats!! Here is what I made her. Since she has received it, I can write about it.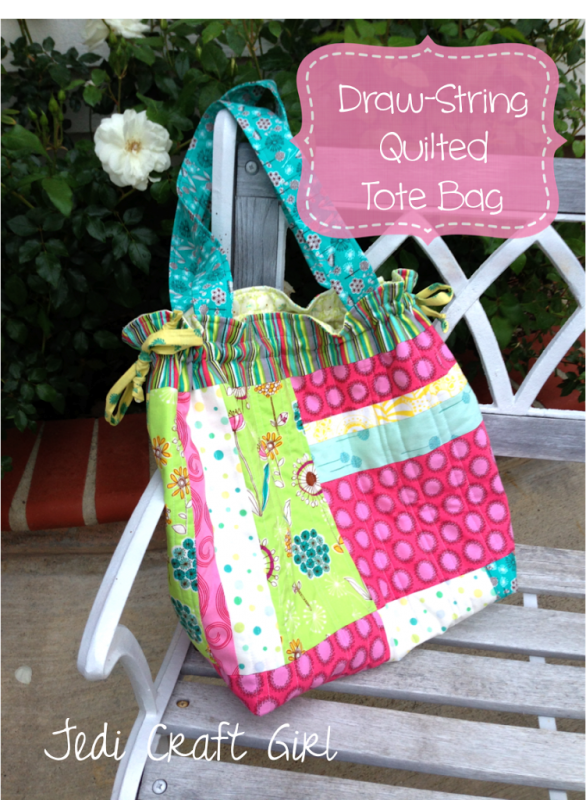 Meet my favorite tote bag. (I, myself, don't own one because I seem to make them and give them away!!)
The draw-string quilted tote.
It has darling draw strings which cinch this bag and make it look all ruffly at the top.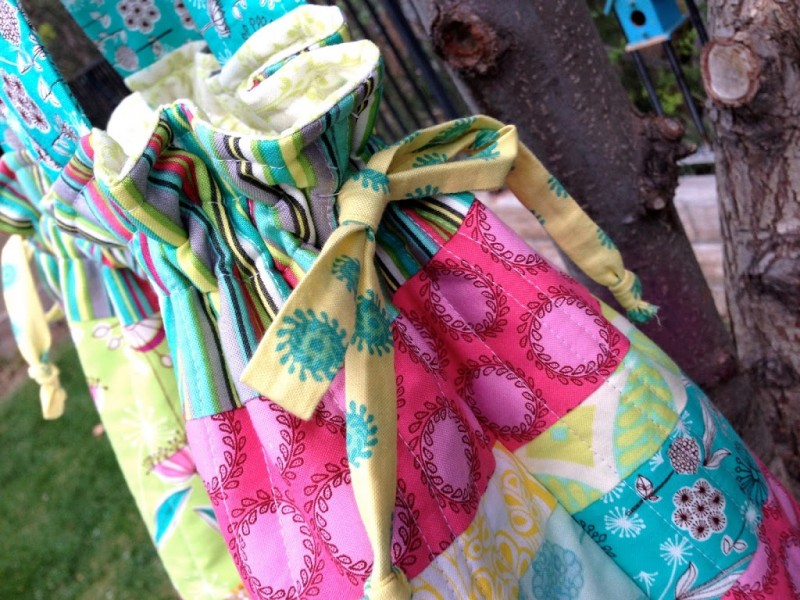 It opens up to be a large tote – big enough for a day at the beach, a day at the park, or a day at your favorite place. I can just imagine stuffing towels, sweatshirts, and snacks in the bag and cinching it up!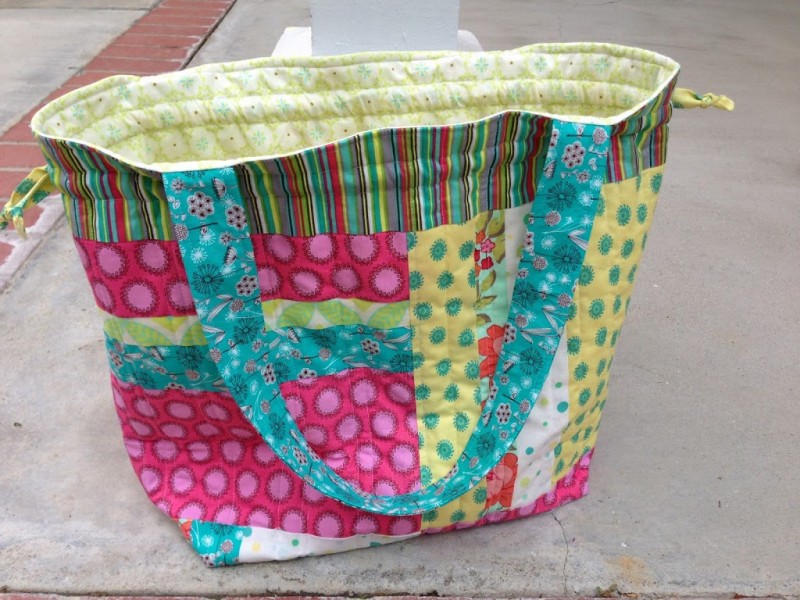 This bag begins as a quilt. I pieced it kind of randomly so it would feel bright and colorful.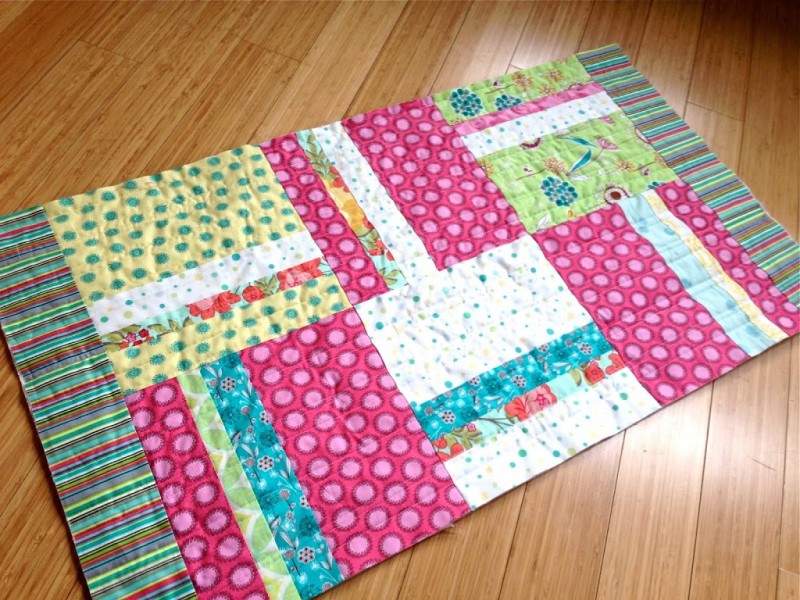 I love that it is quilted because it stands up by itself without being stiff and it feels soft and cuddly….and bonus – super easy to wash!!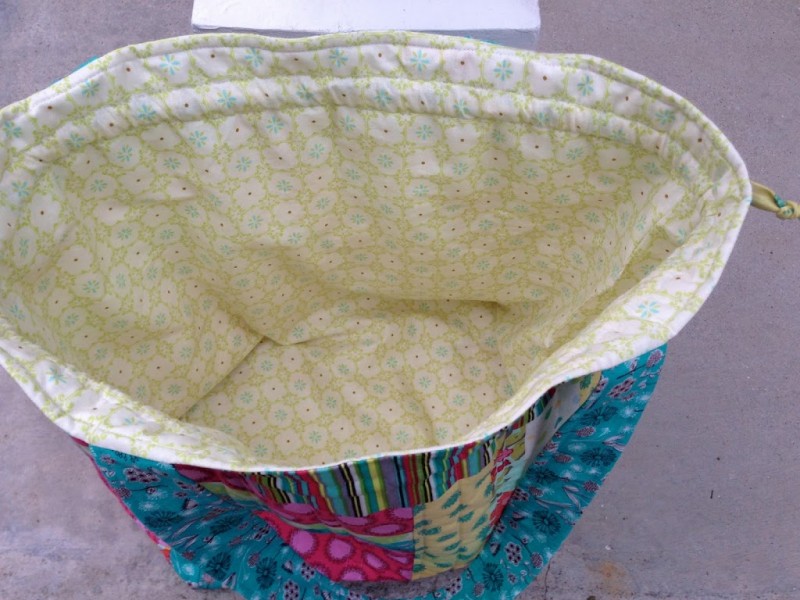 The bag measures 20″ wide by 15″ tall and 7″ deep.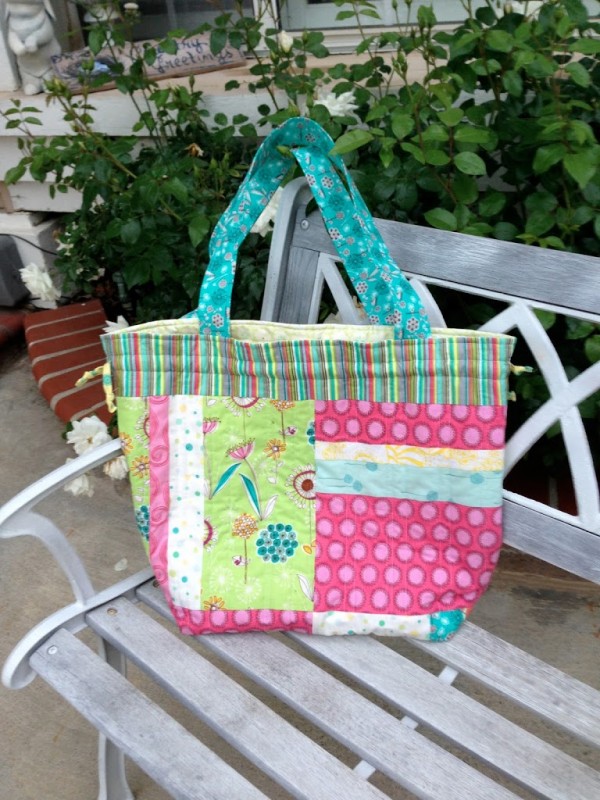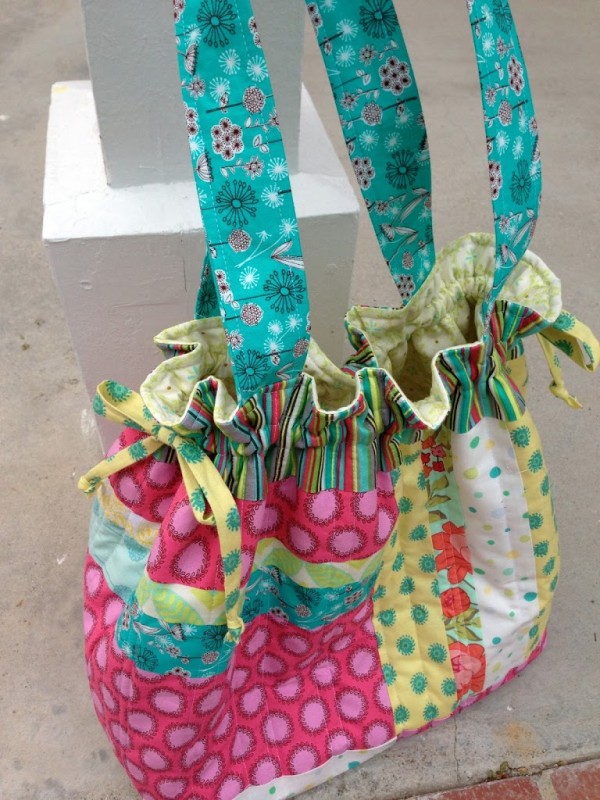 Melle, I hope you love your bag!! It was sewn with love 🙂