This weekend we were invited to a Murder Mystery Party. My friend hosts one every year in October and it is so much fun! We received an email with a synopses of our characters and what we were supposed to wear – this is us – yes, funny!!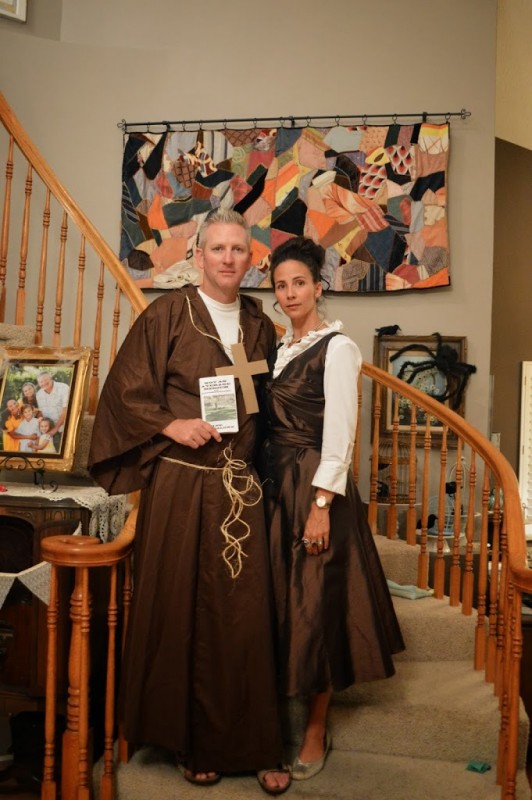 I purchased this dress at a garage sale only hours before the party for $2. (Who has a garage sale at 6pm at night?)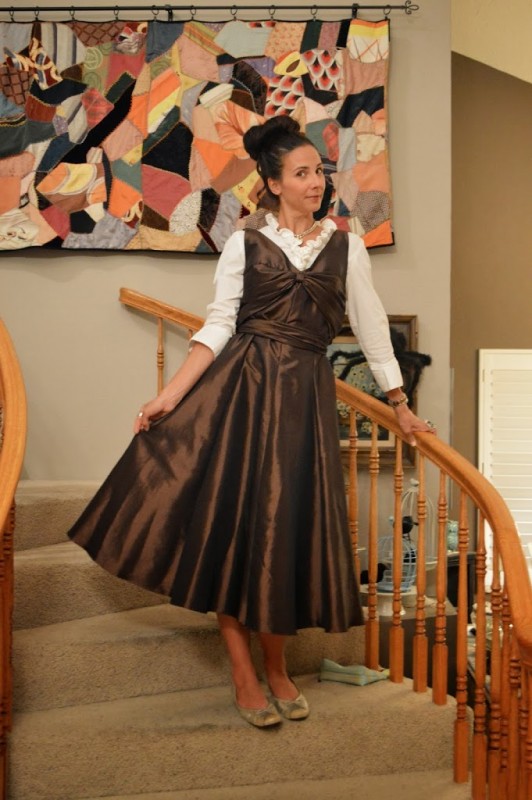 The party began with appetizers and clues. Then it moved to dinner with more questions and clues. Then to dessert and accusations! It was so much fun! Everyone looked great and we had a few people with really cleaver accents.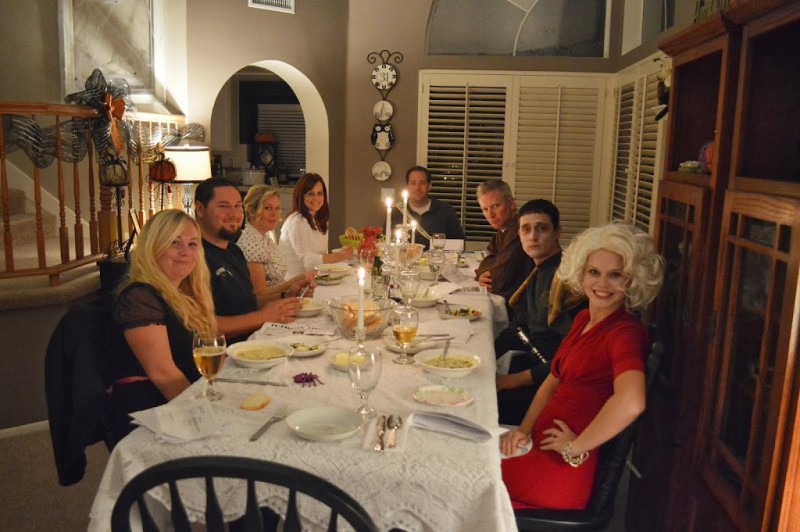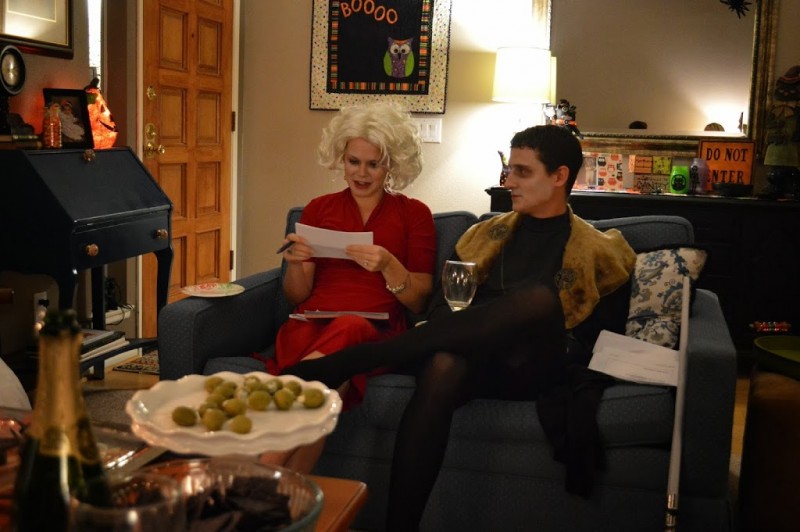 Here you can see we are deep in conversation and deep into character! If you want to host your own party, go to
Host-Party.com
.