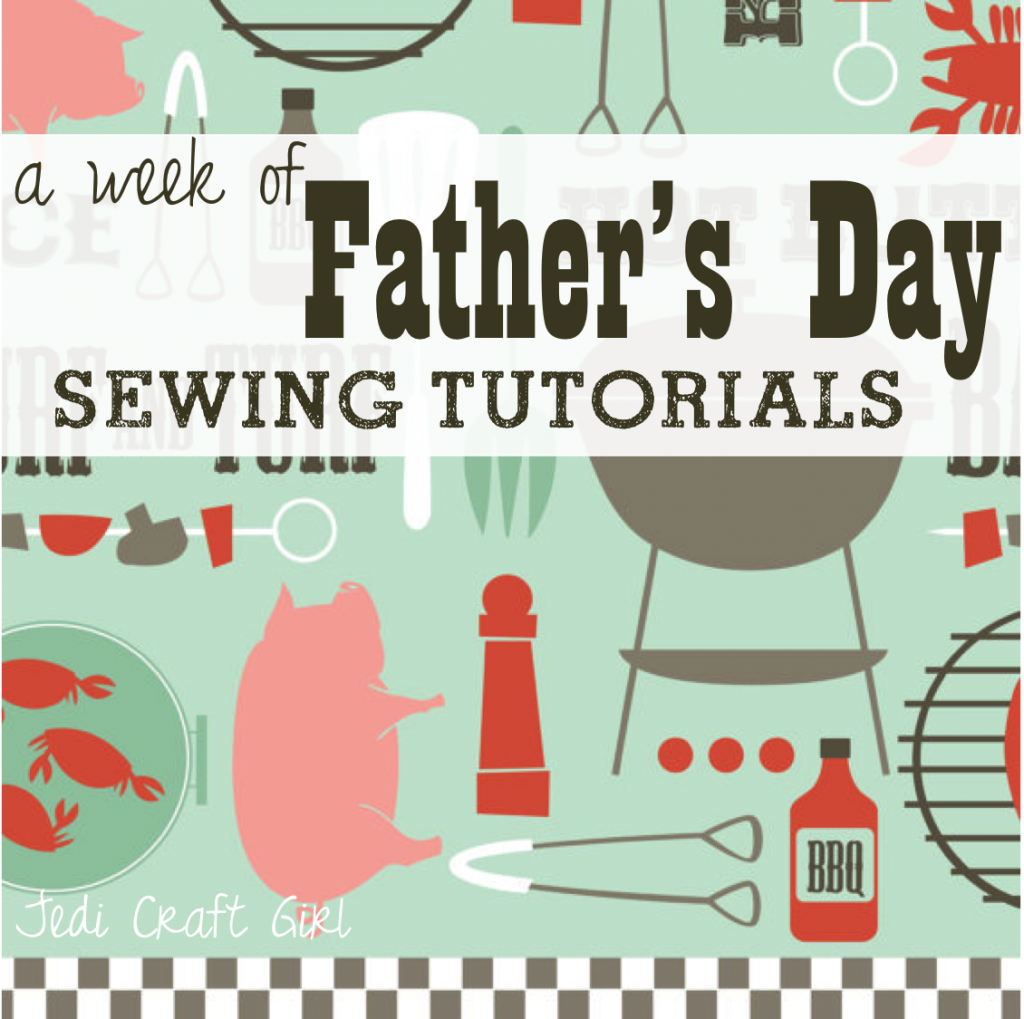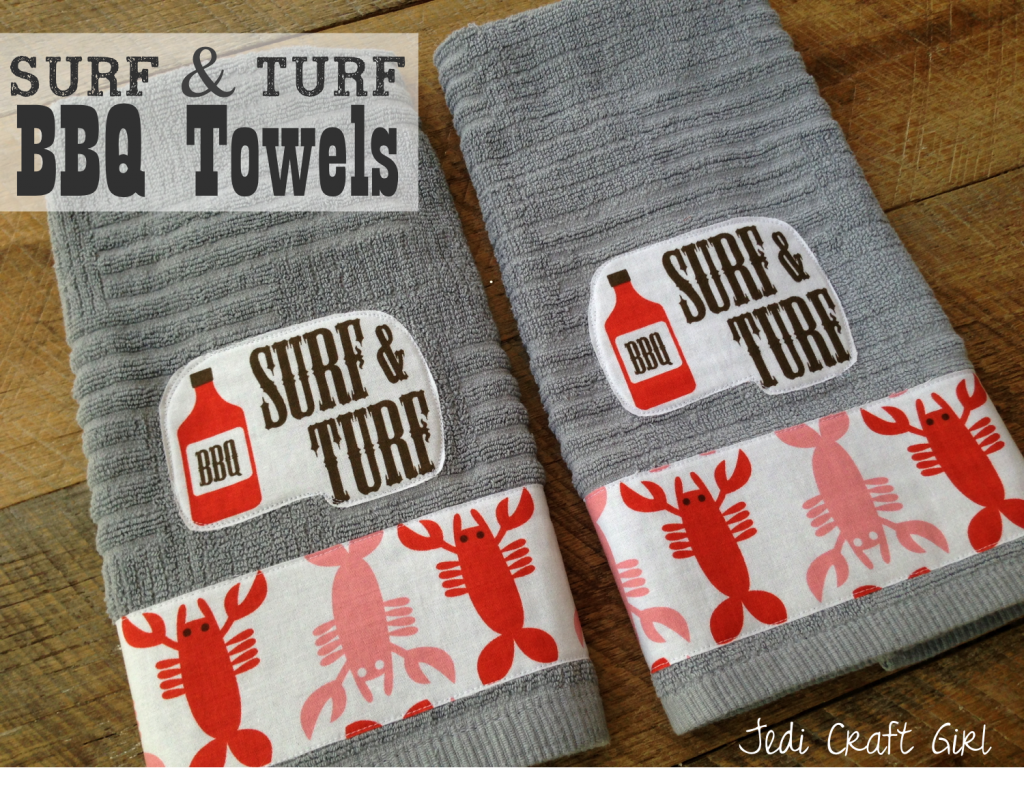 I just can't get enough of the Bibs & Ribs fabric!  Today's tutorial goes nicely with yesterday's napkins.  There are lots and lots of dish towel tutorials out there…..they are all super cute with ruffles, lace, and trim.  That just doesn't work for the guys.  These towels have no "fluff" and they are very manly.
Supplies:
Dish towels, pre washed & dried
fat quarter Lobster Tails
fat quarter Dinner for Two
Therm O Web's Heat n Bond Lite
Begin by ironing the towels.  As with most store-bought dish towels, they are not perfectly square or rectangle.  Do your best to press the towel so it's straight on the end.
Cut a strip of lobsters.
Cut an equal sized strip of Heat n Bond Lite.  Fuse it to the wrong side of the lobsters.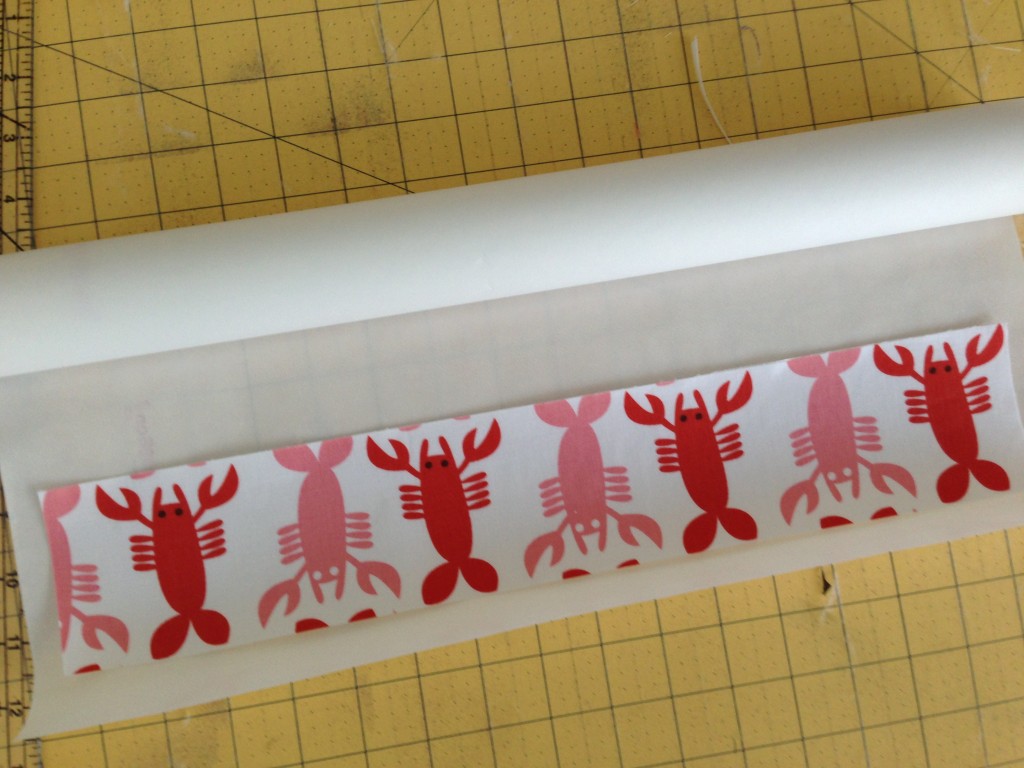 Peel off the backing and iron it along the edge of the towel.  (normally I would cut the fabric and press the seams under, but we are focusing on quick and the Heat n Bond does just the trick!)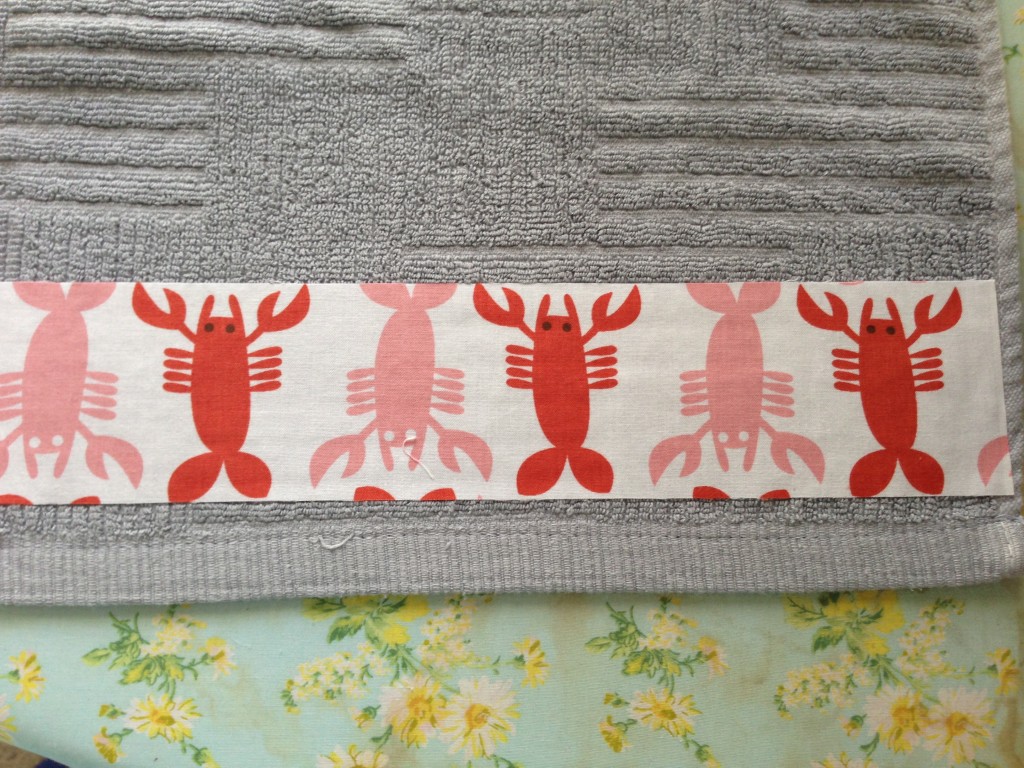 Locate the "Surf and Turf' words in the fabric.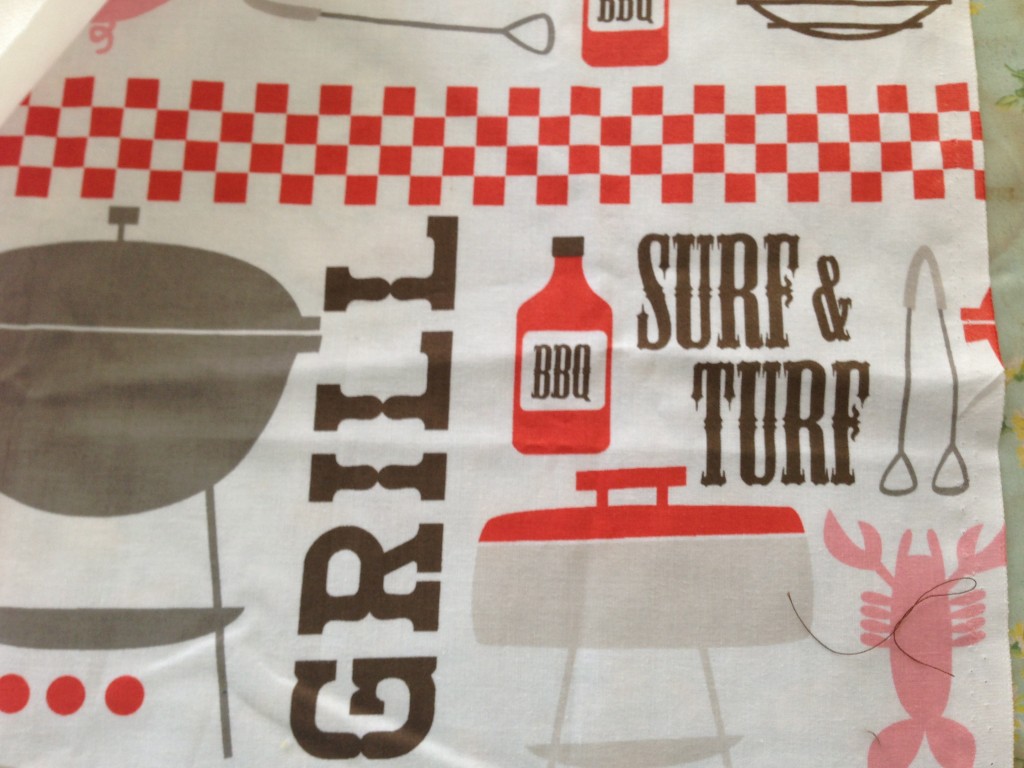 Fuse a piece of Heat n Bond to the wrong side.  Cut around it with scissors.  Peel off the back and press into place on the towel.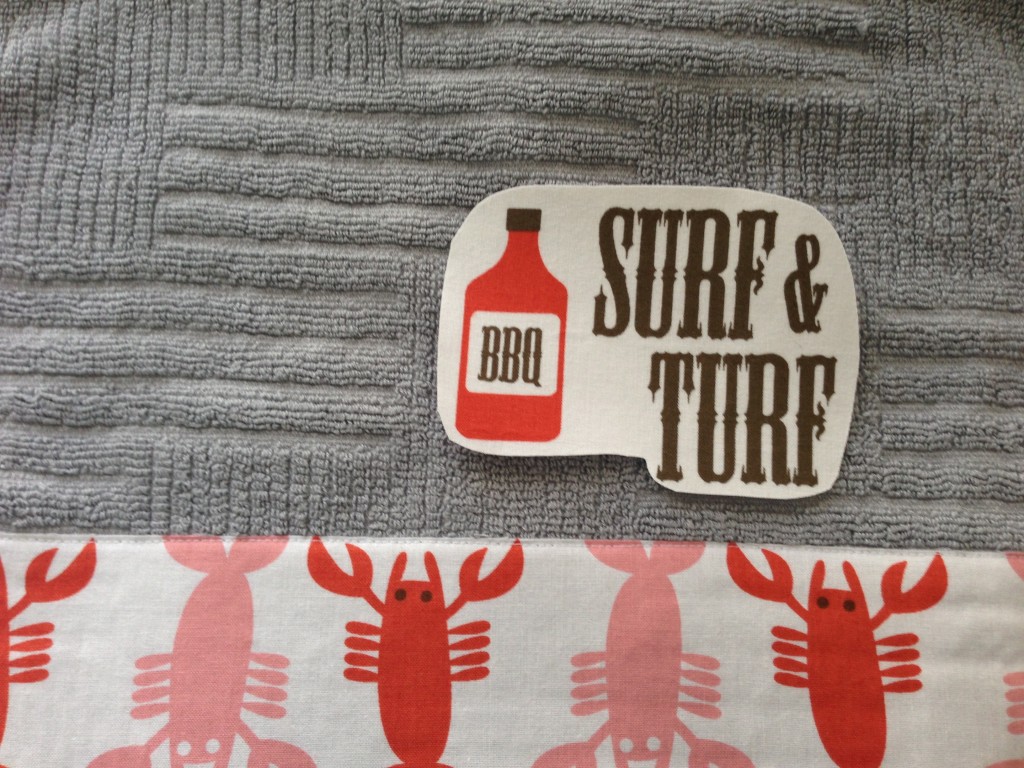 Top stitch around the lobster strip and the surf & turf.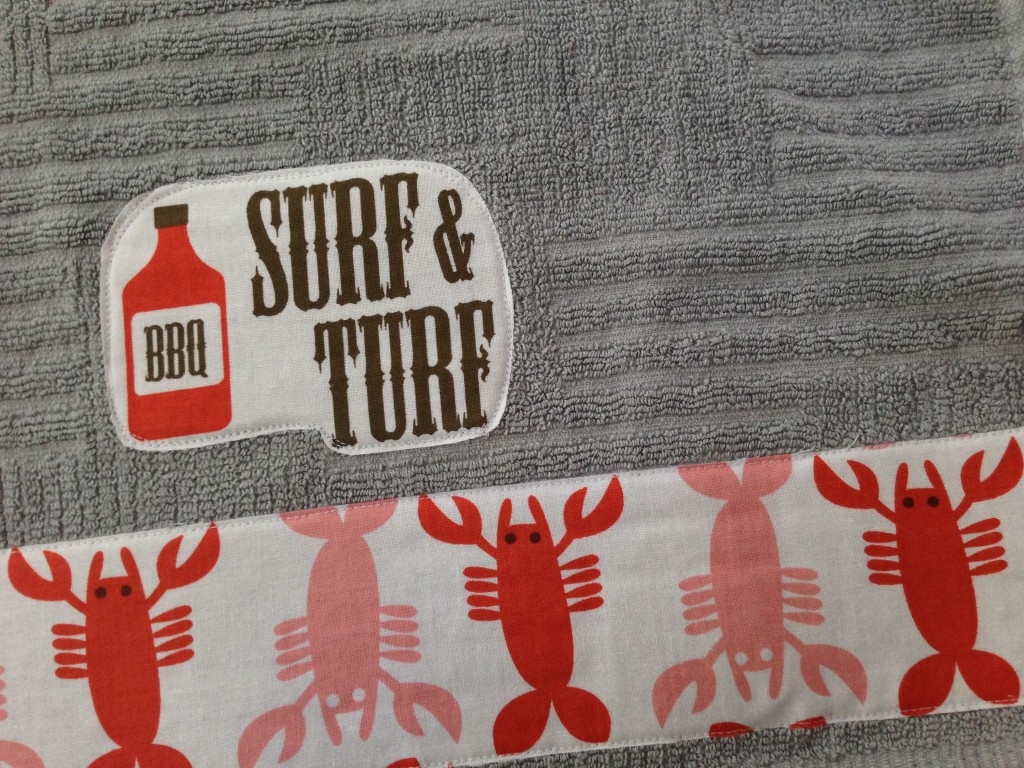 I love that all my Father's Day gifts will coordinate.  Can't wait to see what's for tomorrow's tutorial!!
The lobsters totally make me smile 🙂