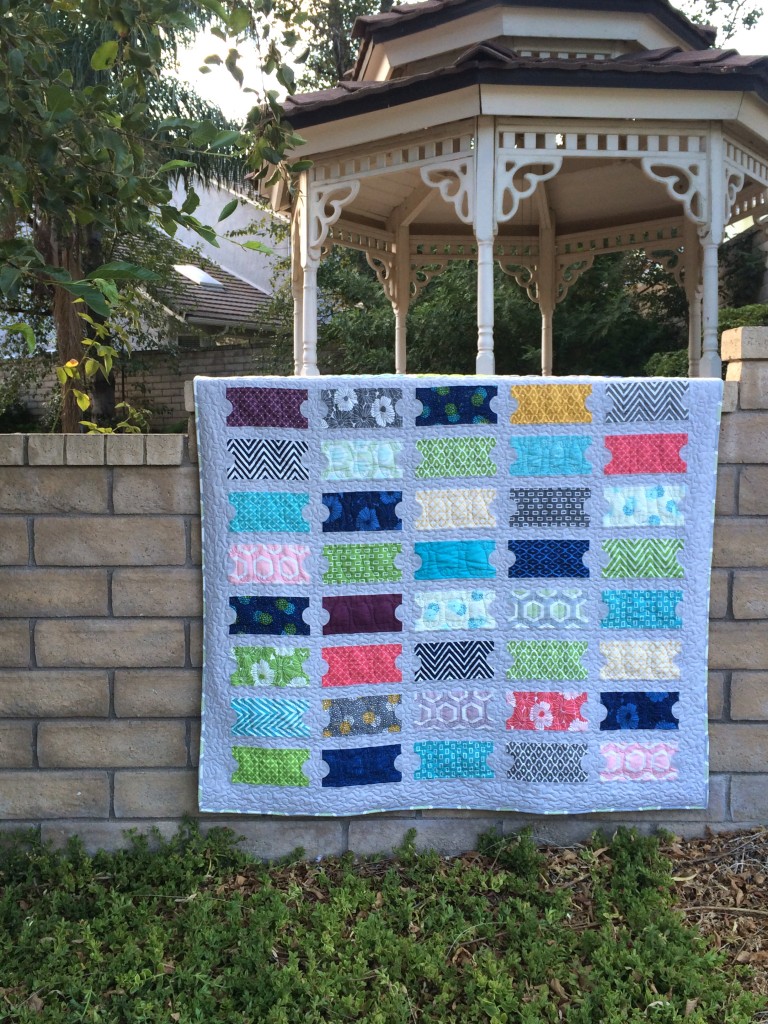 I bought this magazine over a year ago and I have had it sitting near my sewing table waiting to make this quilt.  I even bought all the fabric last year.  I decided  this summer I would catch up on some of the quilts I've been wanting to make!  And here is the first finished quilt!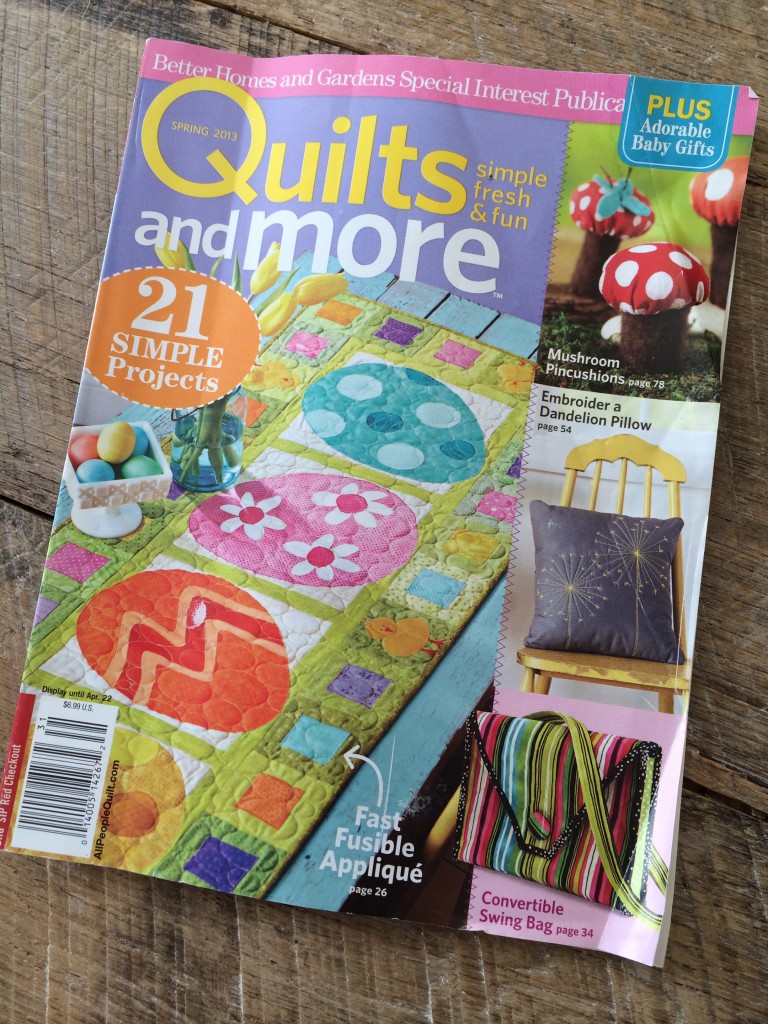 This is the original pattern – It is by fabric designer Julie Comstock who designed this fabric line for Moda.  I love that by cutting a layer cake in half and appliqueing half circles to the ends of the rectangles it creates the outline of a ticket!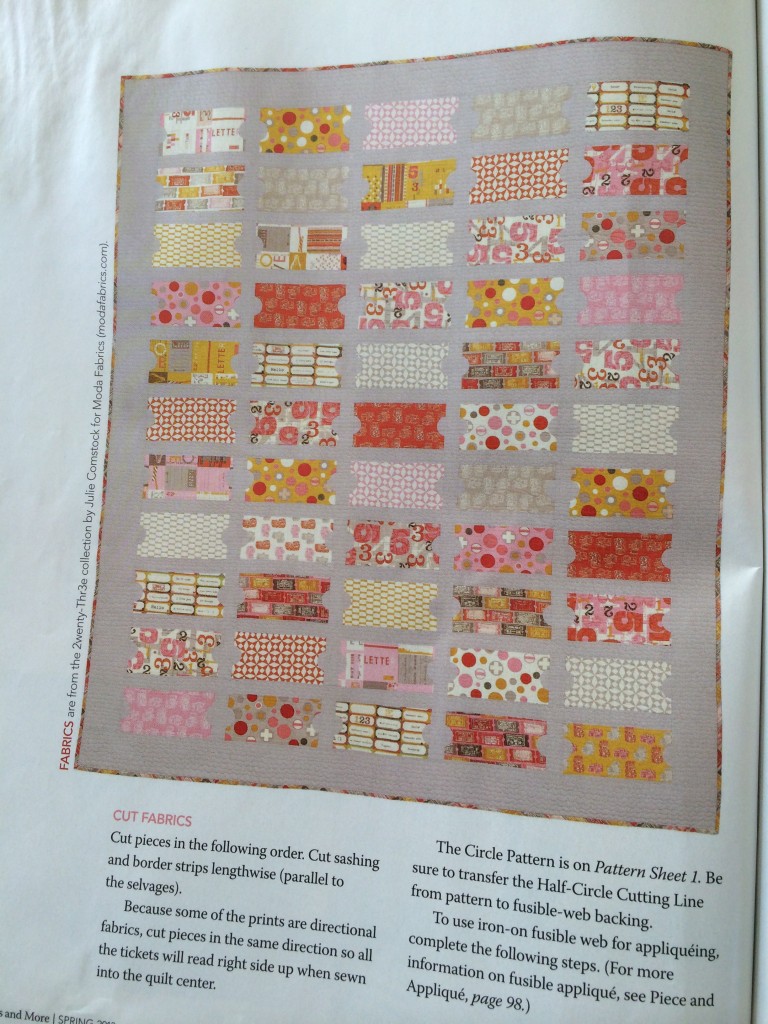 I used a layer cake called Simply Style from Moda designed by V and Co.  I LOVE the colors and the patterns!!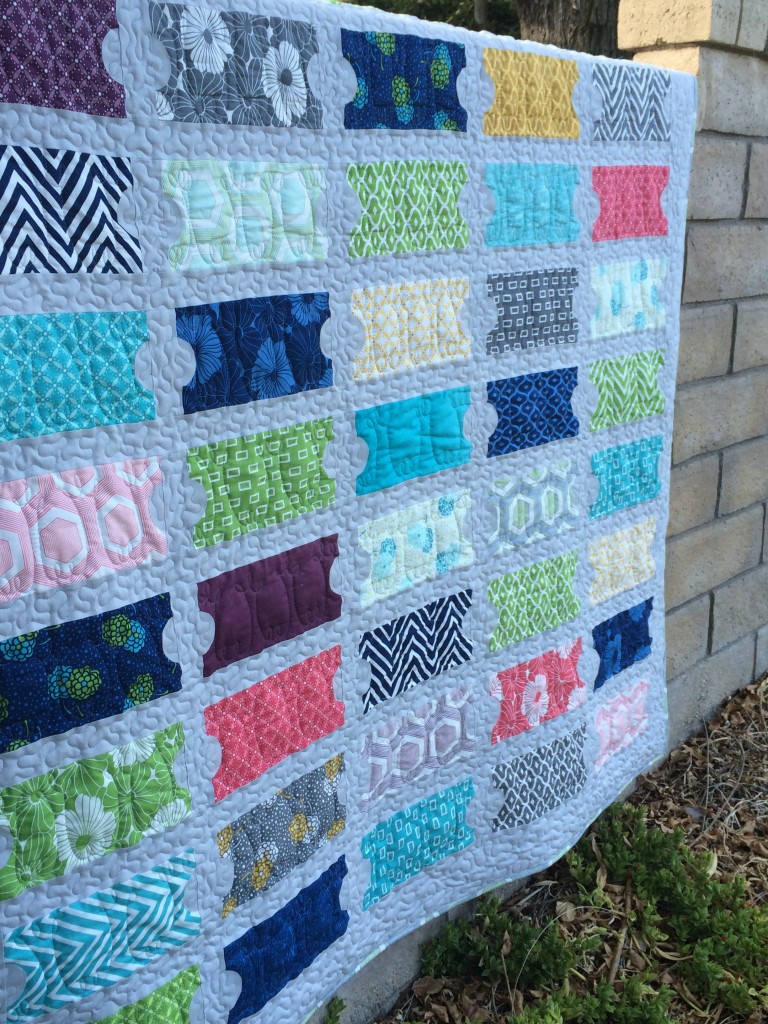 I had my quilter do the machine quilting.  Here is a close up of the detail: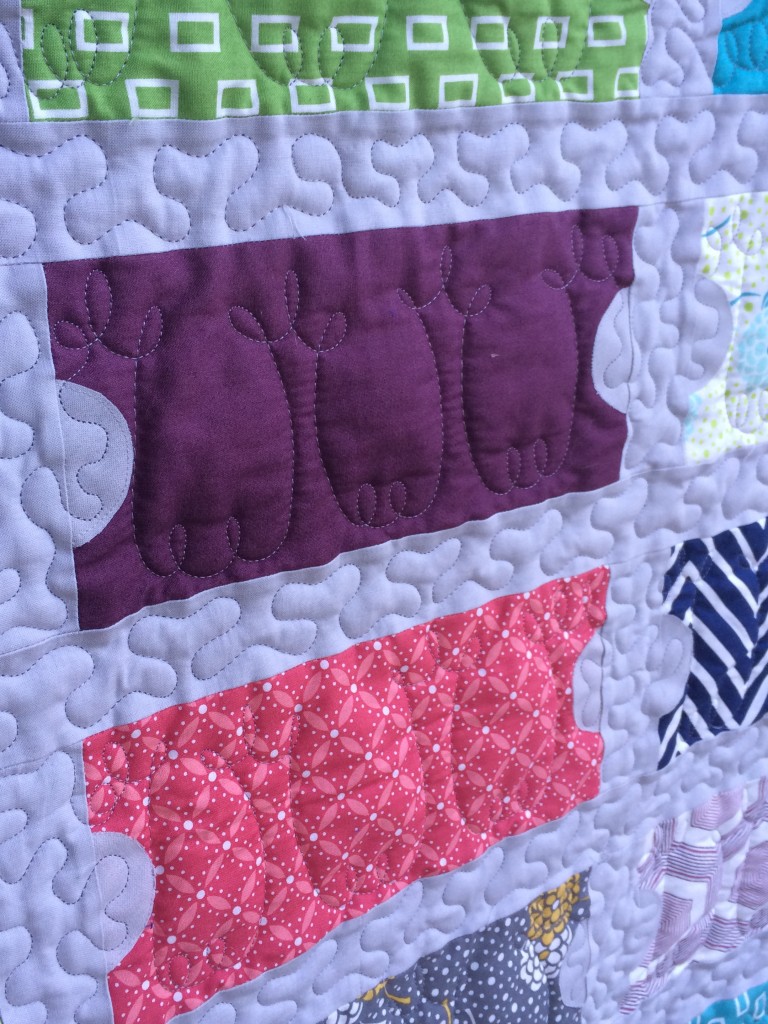 There is navy blue minky on the back.  I wanted it to be a cuddly throw and my kids love minky.  It's fun sewing quilts when it's 103 outside!!!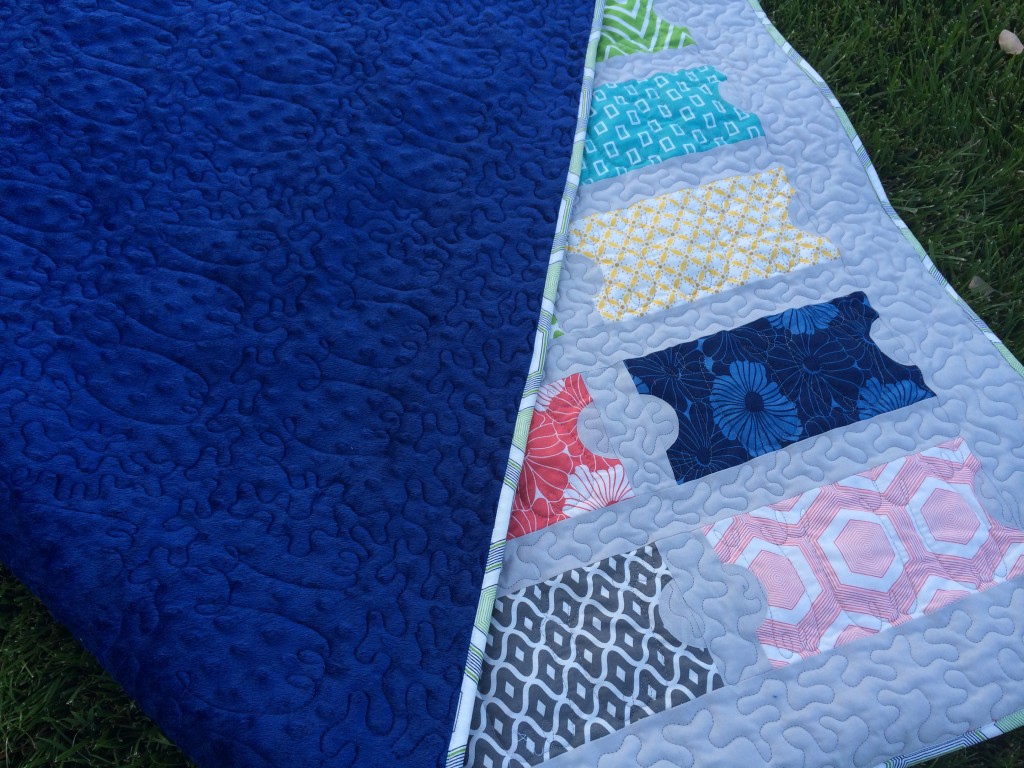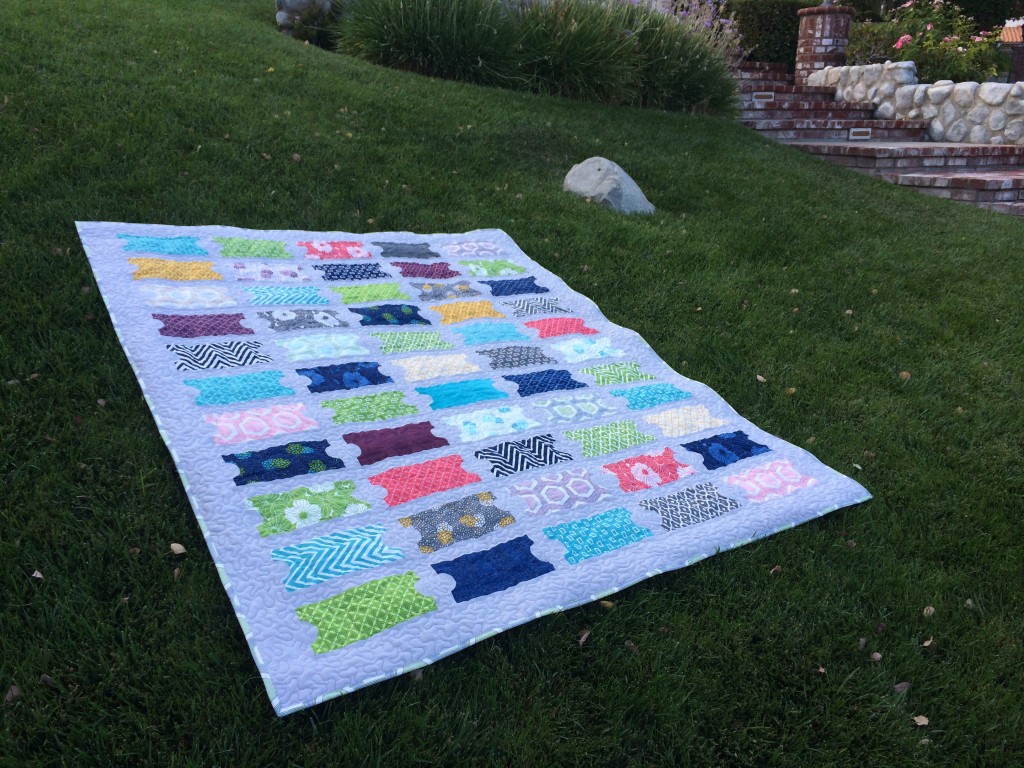 It's my new favorite quilt!!