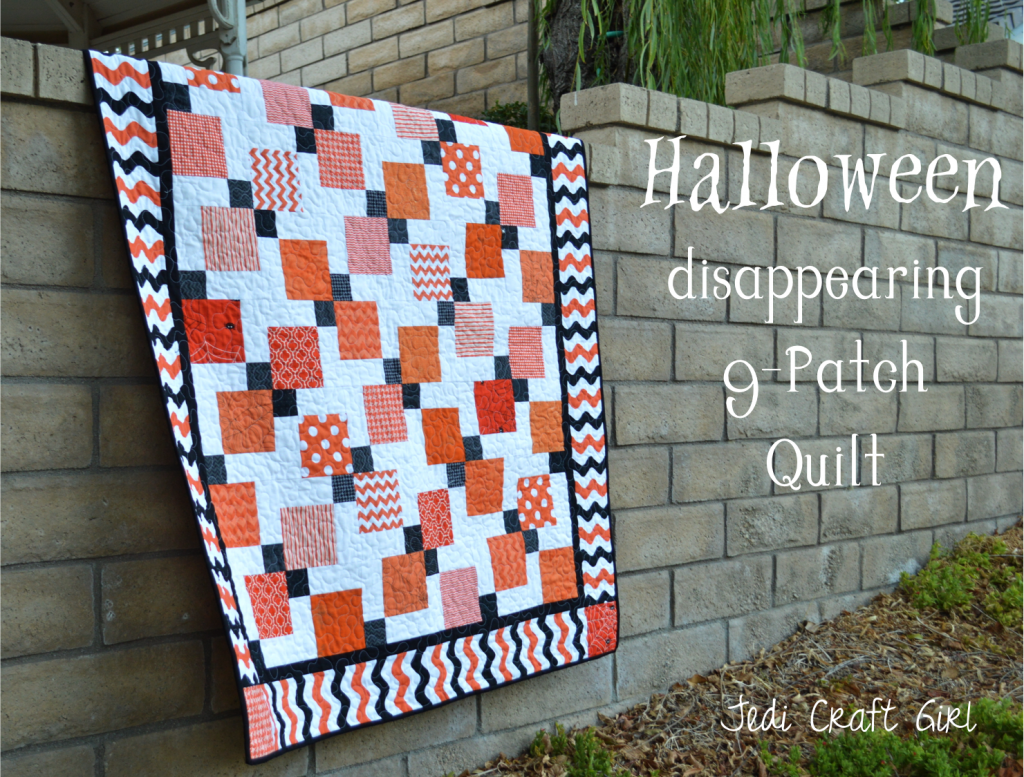 Have you ever made a "Disappearing Nine-Patch Quilt"?  This is such a fun pattern and great for beginner quilters.  You can change the pattern of the quilt by changing the colors of the patches and the layout.  It is made by sewing a simple 9-Patch block and then cutting it in quarters and repositioning the new blocks.  I love the simple Halloween colors of Black, White and Orange.  I found this black, orange and white wavy boarder from Riley Blake Designs.  I think it totally makes the quilt!  Here's how you can make one:
Finished quilt: 49″ x 62″
Materials:
assorted orange and black fabric
1 yard solid white
3/4 yard solid black for inner boarder and binding
3/4 yard orange and black wavy stripe
Begin by cutting 5″ squares of orange, white and black.  For this quilt I pieced (12) nine-patch blocks.  Each block had the same color values: orange corners, white side centers and black center.  I used a variety of oranges and blacks.
cut (12) black 5″ squares
cut (48) orange 5″ squares
cut (48) white 5″ squares.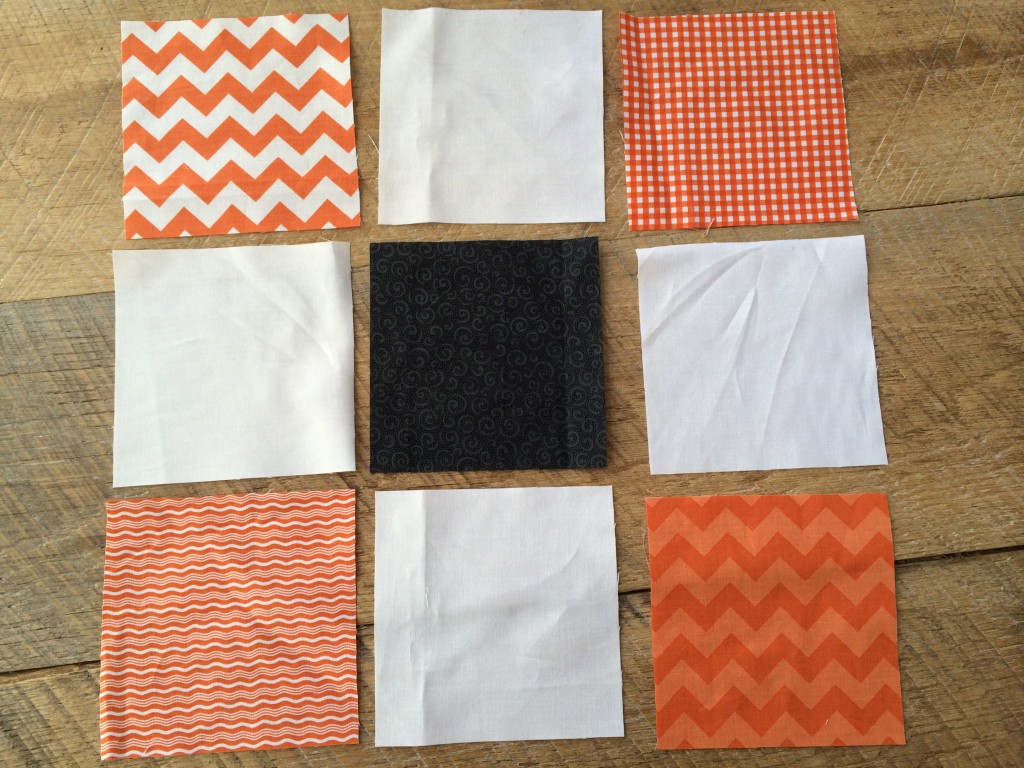 Using 1/4″ seams throughout, sew squares together in rows and then rows together to form the block.  Press toward the dark.  The block will look like this: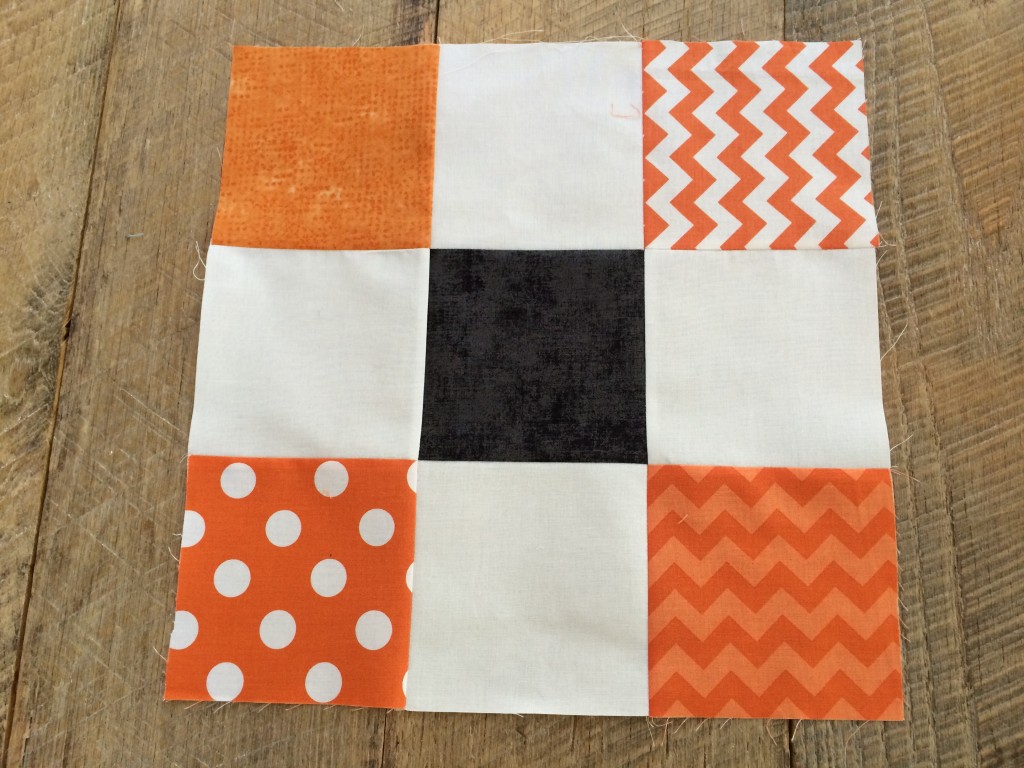 Cut in quarters.  Since the block at this point measures 14″ square, cut it at the 7″ point on both sides: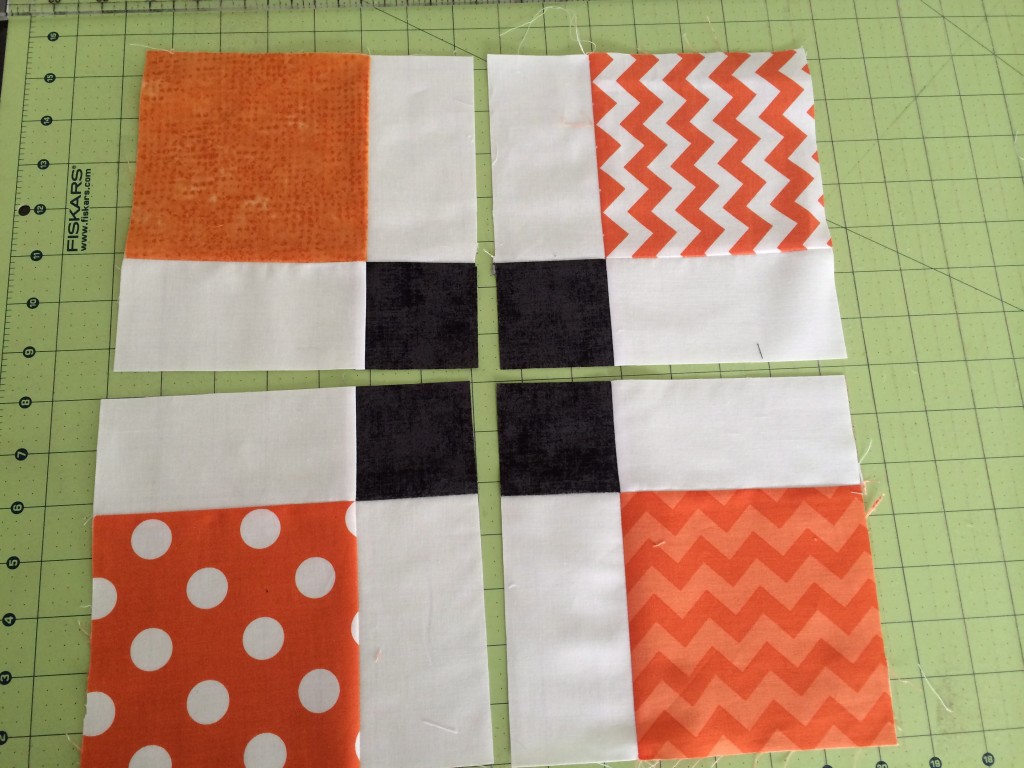 Next comes the fun part of playing with the layout.  I choose to lay mine out like this so the small black squares made a pattern.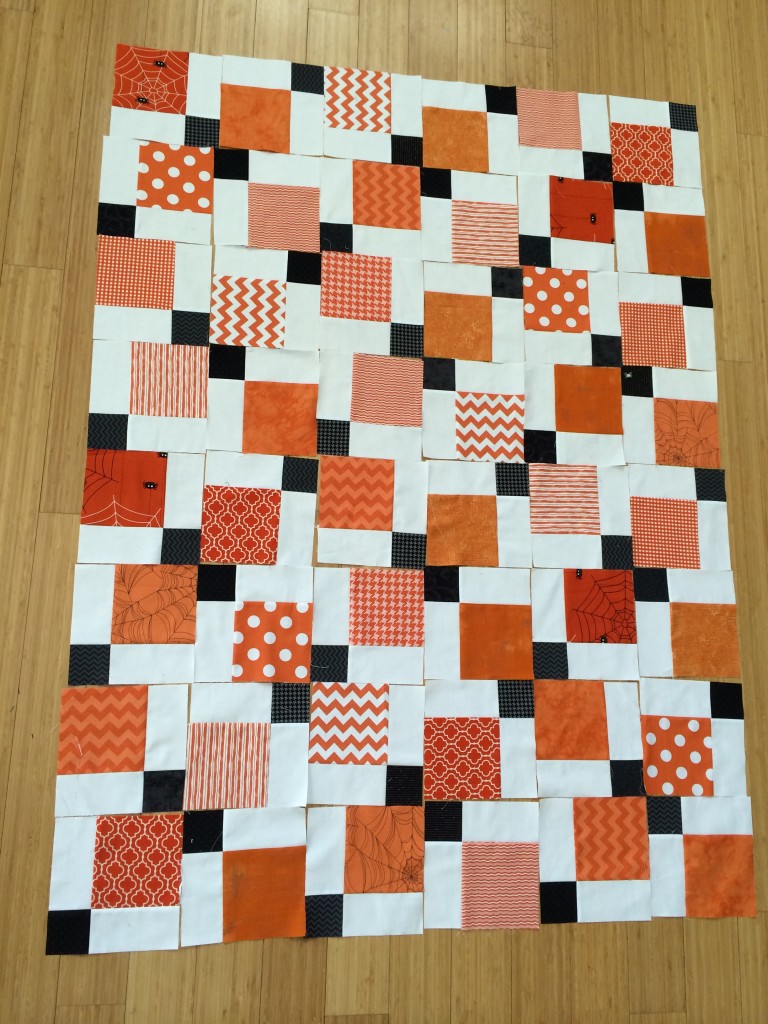 Sew the blocks together in rows and the rows together and press.
For the boarder:
The black inner boarder is cut 1.5″ wide.  I didn't measure the length, I sewed it to the sides of the quilt and trimmed the excess.
The wavy outer boarder is 5″ wide.  I matched the stripes when piecing the boarder together.  I added 5″ squares to the corners of the boarder.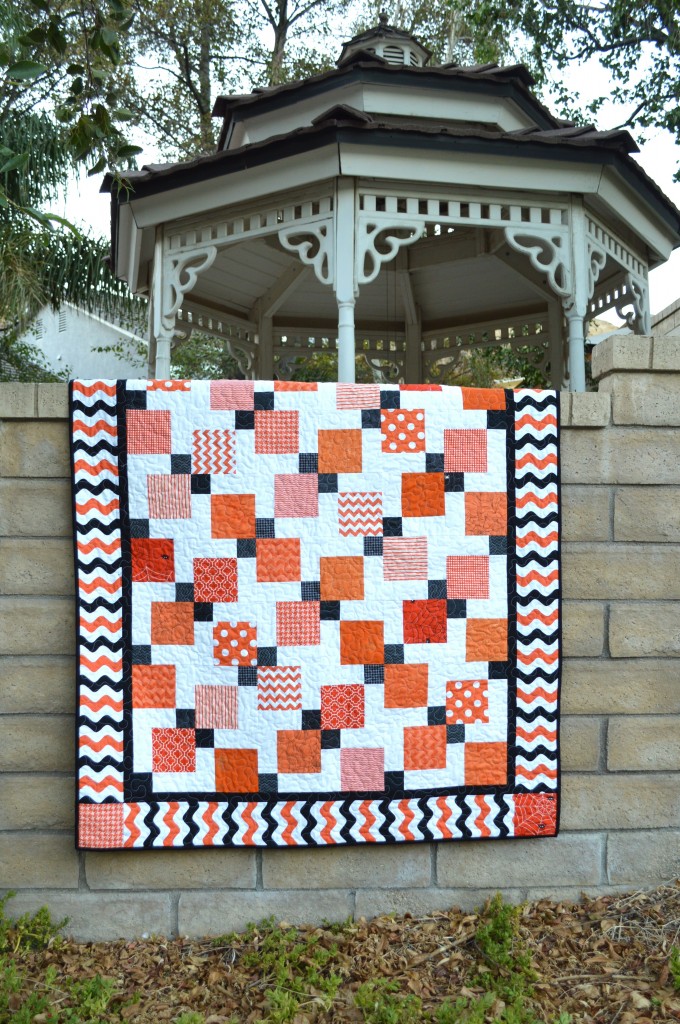 I LOVE how it turned out!  I have it on my couch and it makes me happy to look at it.  Now, to just keep the cat off it 🙂