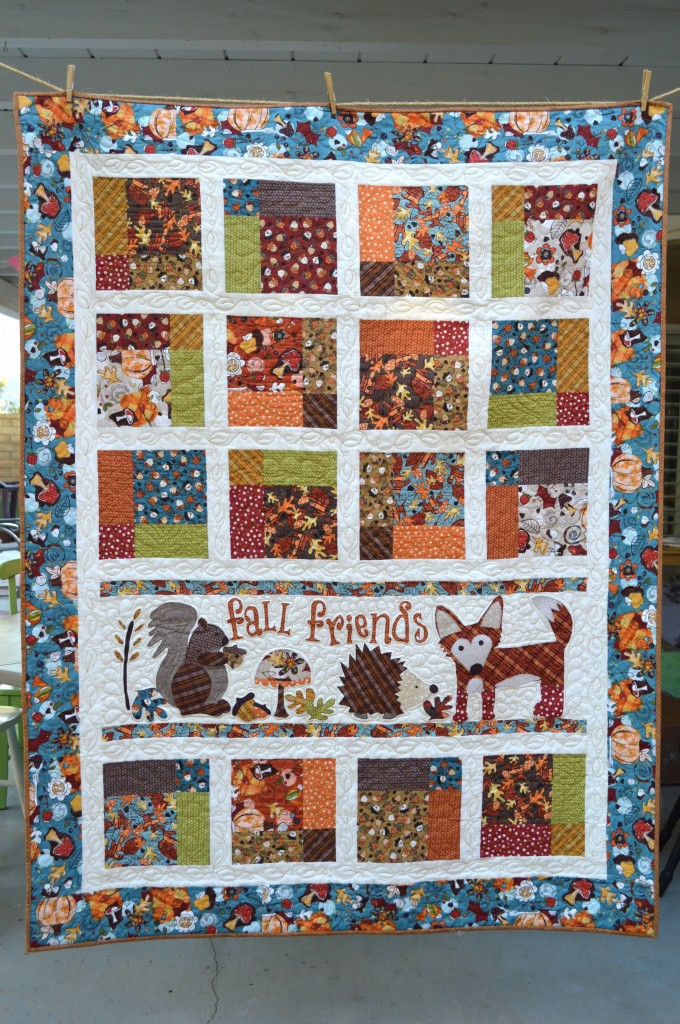 It's that time of year again, the Blogger's Quilt Festival from Amy's Creative Side!  I am entering my "Fall Friends" quilt in the "appliqué quilt" category.  I am so in love with this quilt that I just finished sewing today!  The woodland animal appliqué patterns are from Jennifer Heynen's book "A Walk in the Woods".  I came up with the design of the quilt – it's a disappearing 9-Patch with sashing.  The fabric's are also from Jennifer's "A Walk in the Woods" fabric line.  I don't know about you but I am in love with hedgehogs, squirrels, and foxes!!!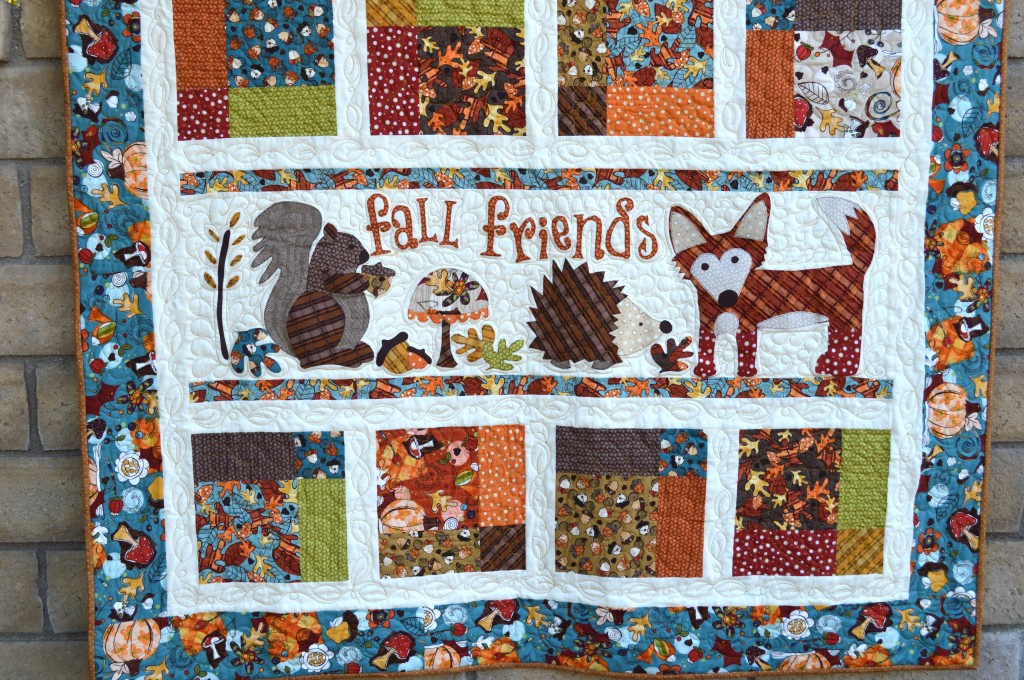 The quilt measures 56″ x 72″.  The appliqué is fused with Heat n Bond Lite and then straight stitched around the edges.  The quilting is long-arm machine quilted and the binding is hand-sewn.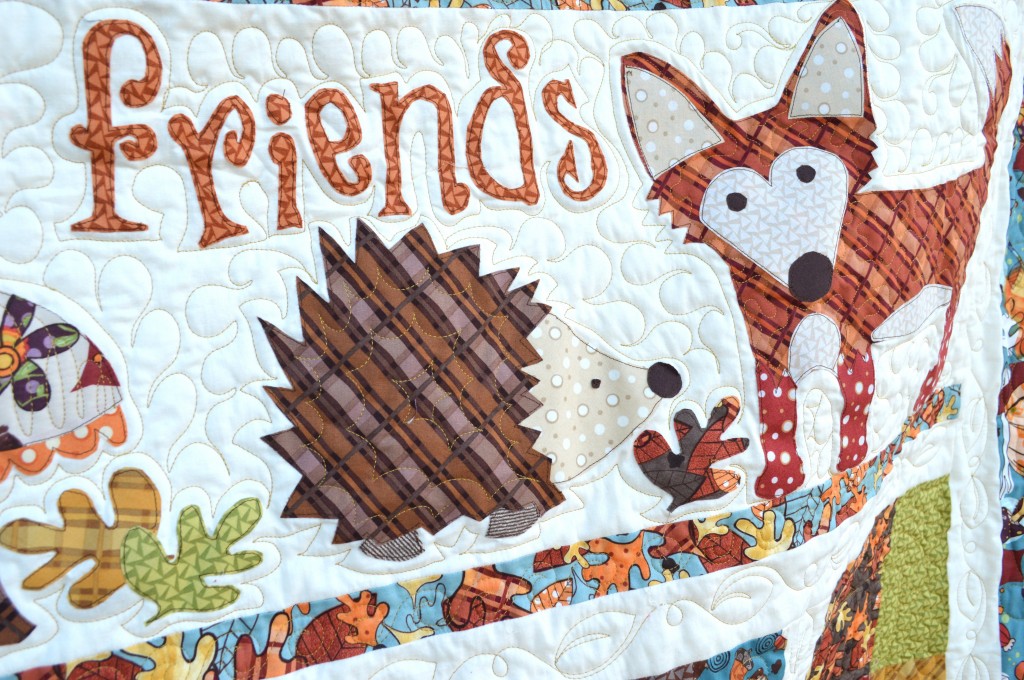 Thanks so much for stopping by!  and Happy Fall!!!