Thanks so much for stopping by!  I always look forward to the Blogger's Quilt Festival presented by Amy's Creative Side.  I love seeing all the fabulous quilts out there!  I am entering my Modern Black & Orange Quilt in the "Modern Quilt" category.   I made this quilt last month and it is one of my all-time favorites.  I love the traditional Halloween colors of Black & Orange.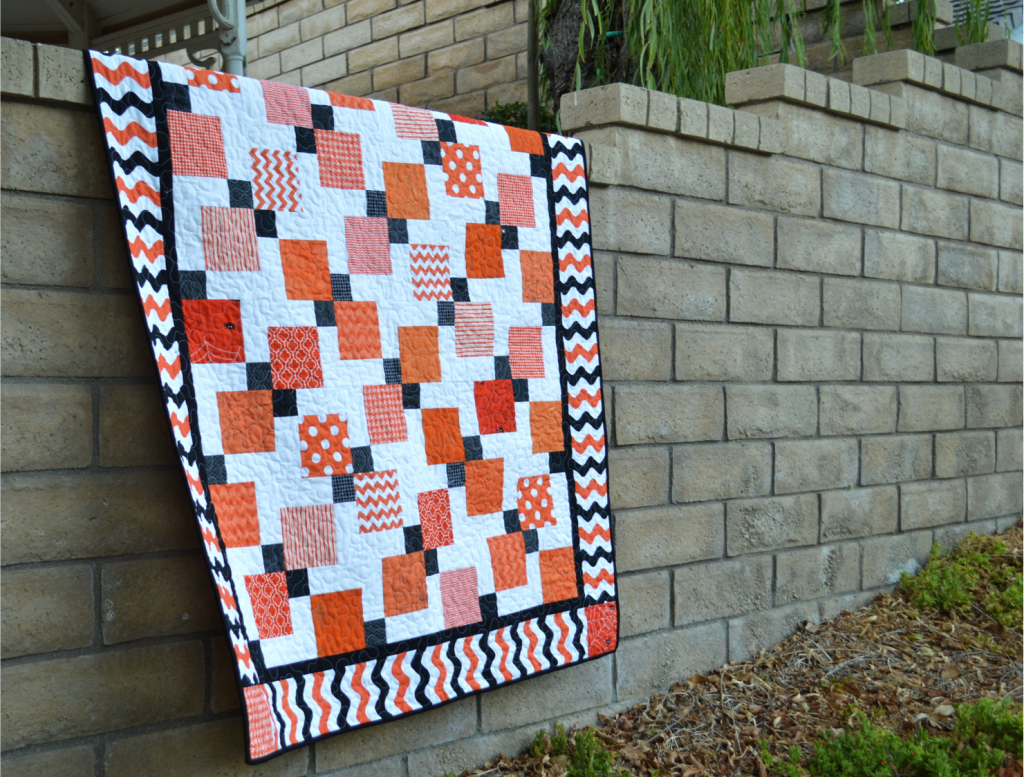 This quilt was fun to put together – it's a Disappearing 9-Patch.  I love the many variations on this quilt pattern and I love how the colors play together in this design.
The quilt measures 49″ x 62″
It's machine quilted by me with an all over meander pattern.
The binding is hand-sewn.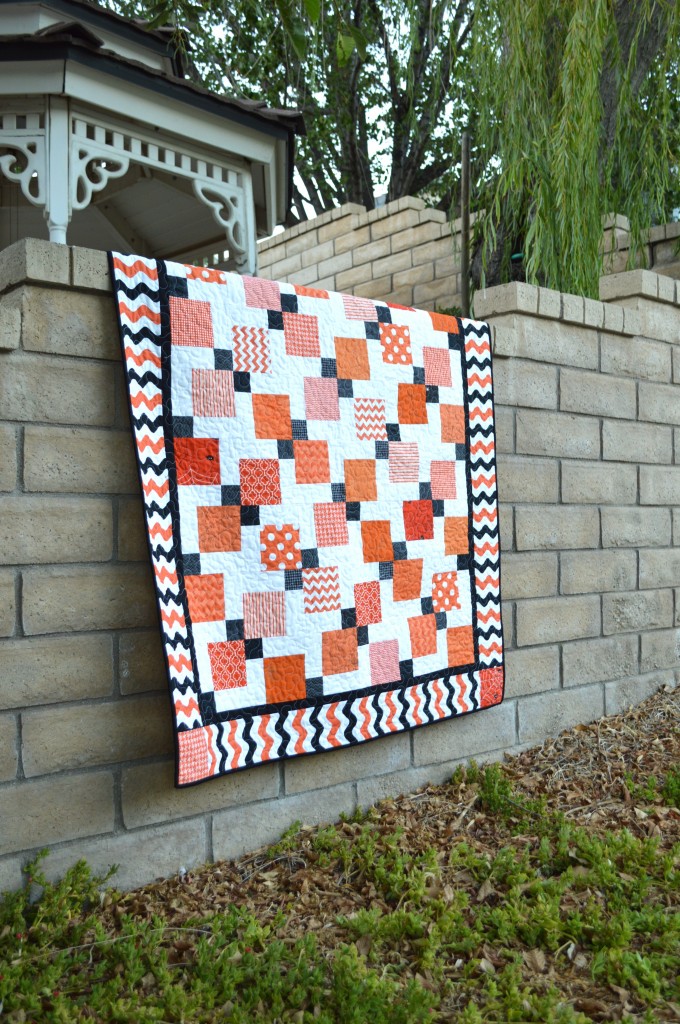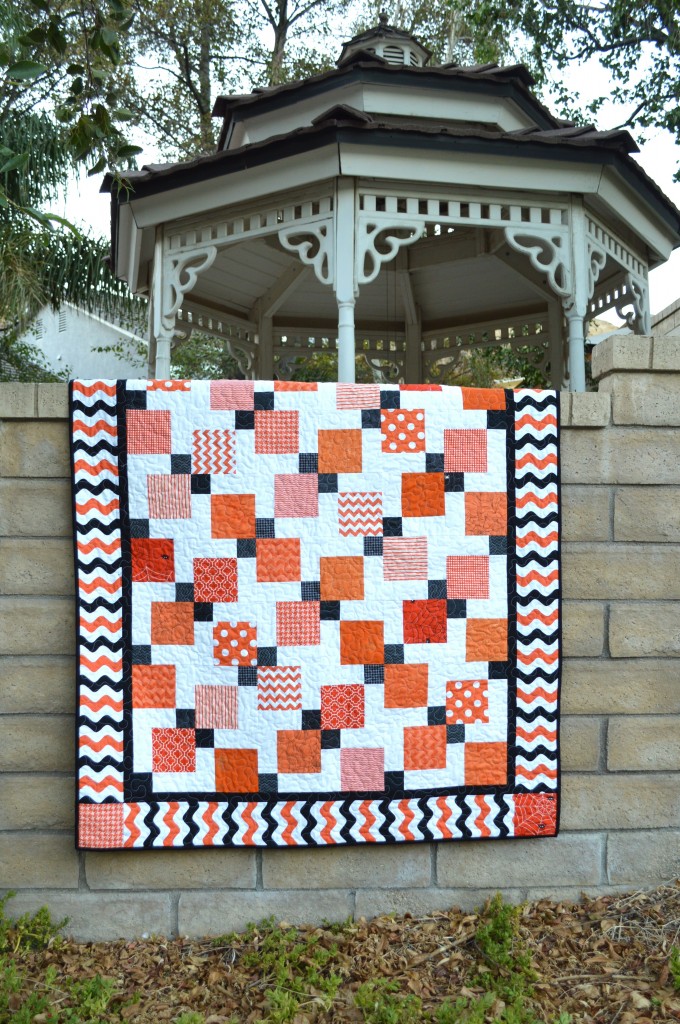 This is how the block looks once the 9-Patch is cut up.  I love how making the center of the 9-Patch black, it makes the small black squares that pop in the quilt.  If you would like the exact pattern, click HERE.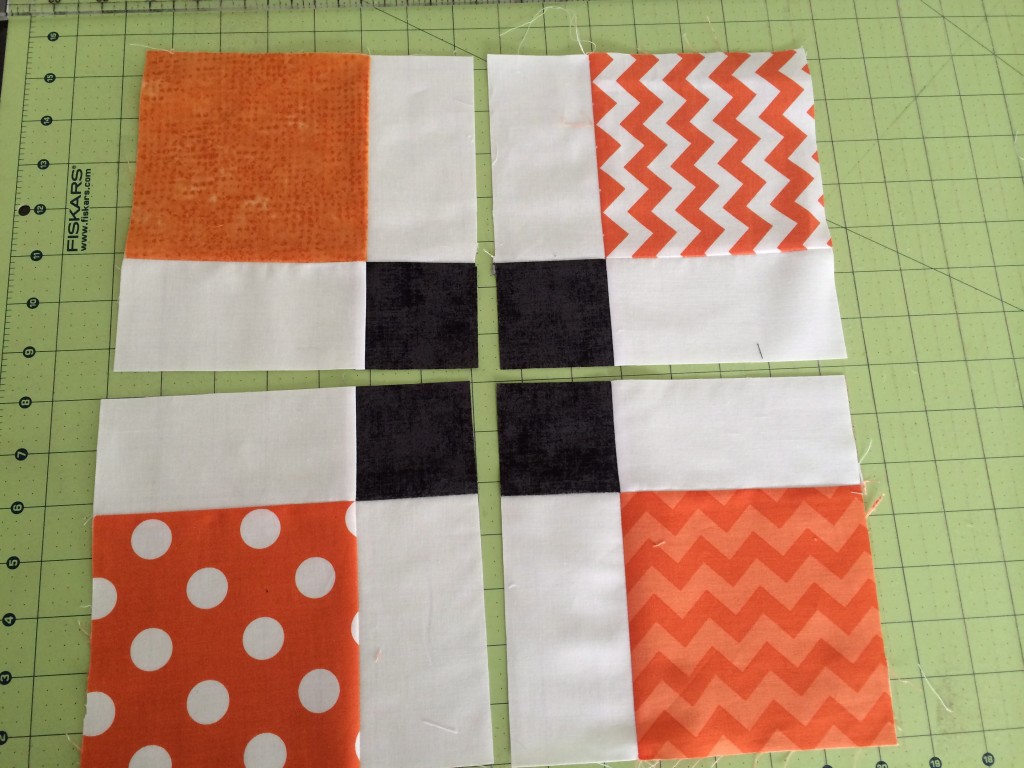 Thanks so much for stopping by!!!  Hugs 🙂