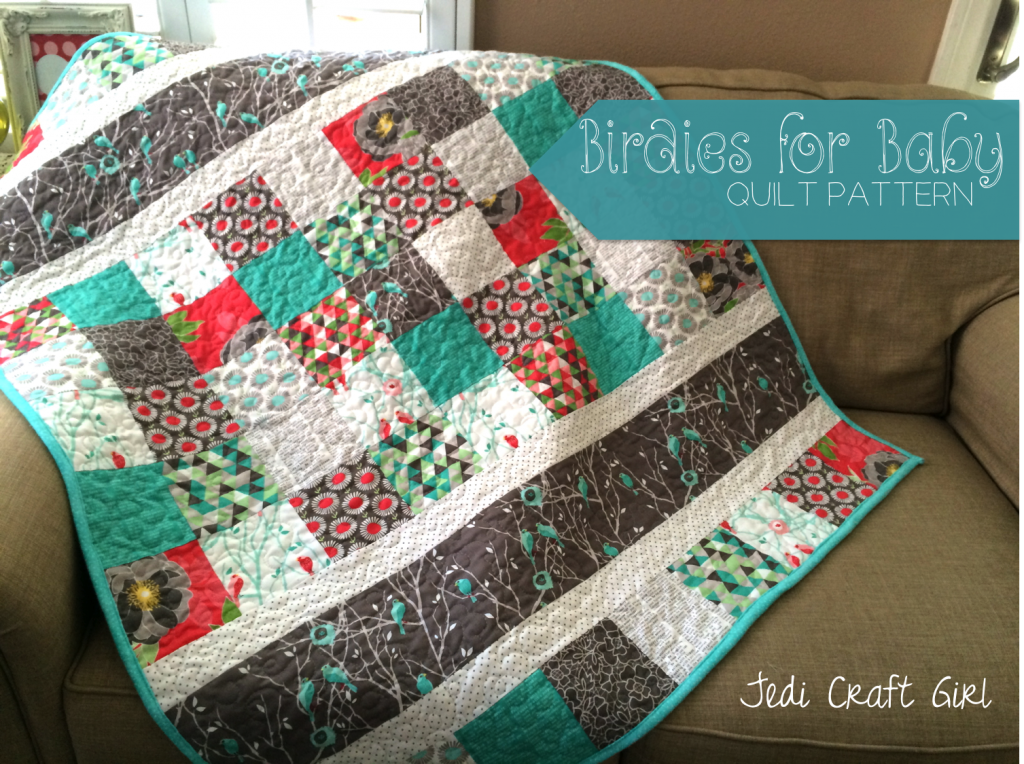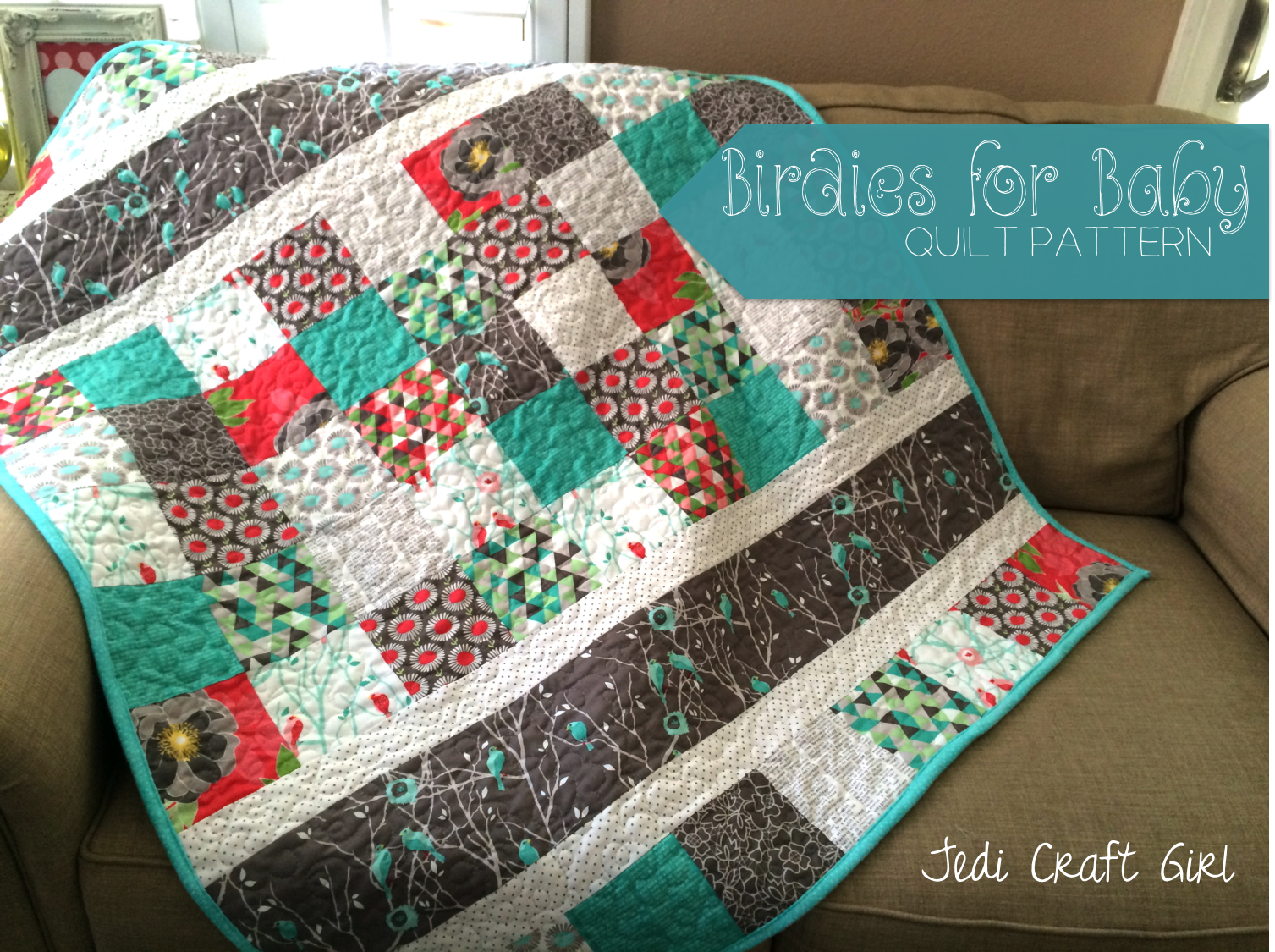 I love this baby quilt pattern.  I recently helped with a baby shower for a sweet friend who is expecting her first baby.  I made her this quilt.  This is the best baby quilt pattern because  you can sew it start to finish in a day (as I did), you can use precuts for the bulk of the quilt, it shows off larger prints or theme prints nicely which I always like to use in baby quilts, you don't need to piece the back (yippee!),  and it's a little more interesting then just squares.   The fabrics in this quilt really make the quilt – The Cottage Garden from Riley Blake Designs.  Click here for my other Cottage Garden Baby Quilt pattern: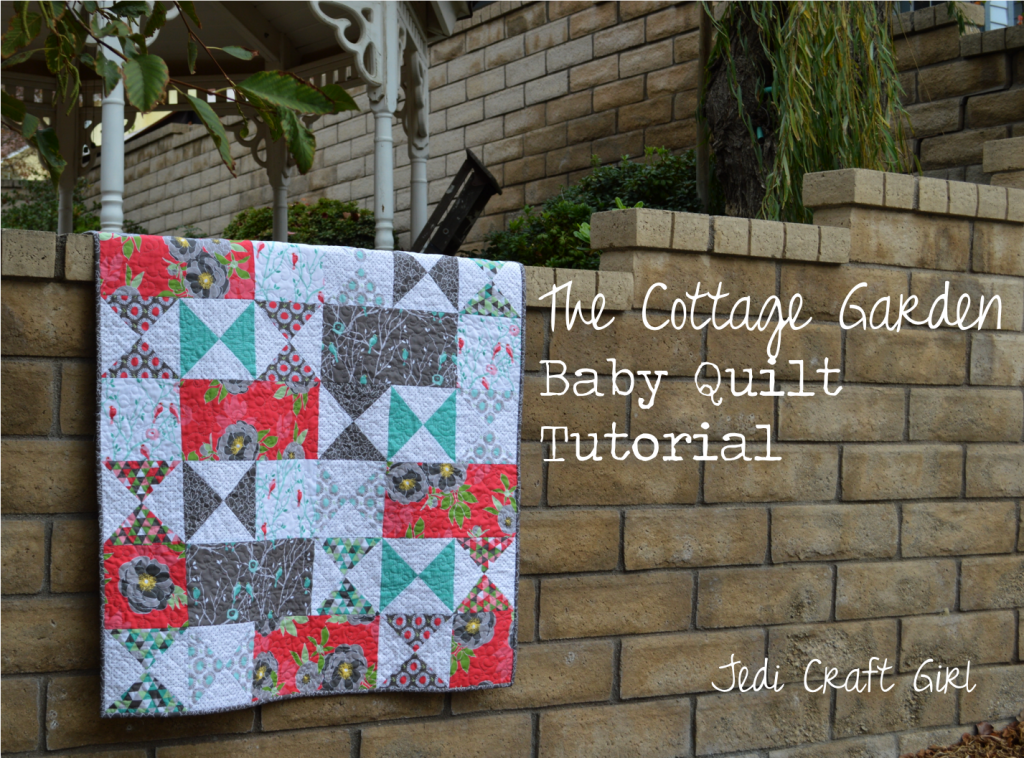 Instead of writing up the tutorial, I thought this chart might be easier – I love "at a glance" pattern outlines like this.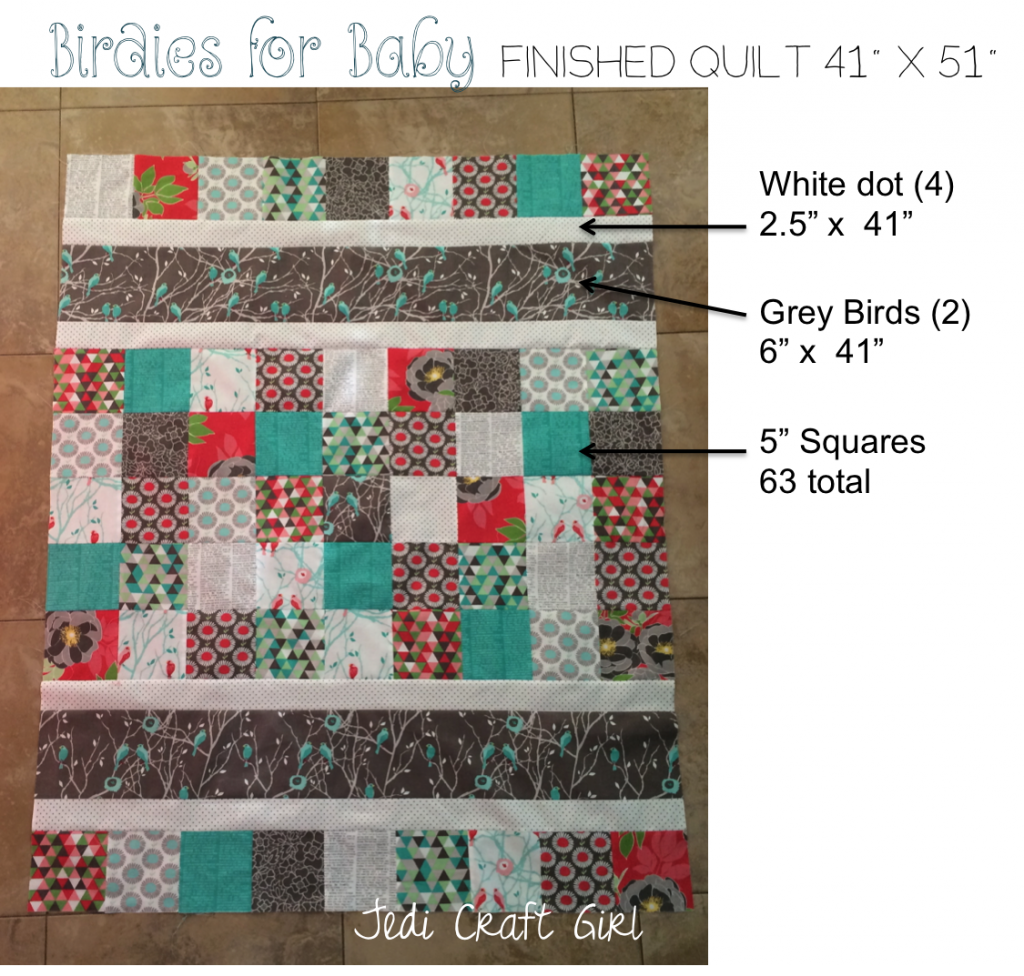 It's important to let the kitten inspect all sewing!!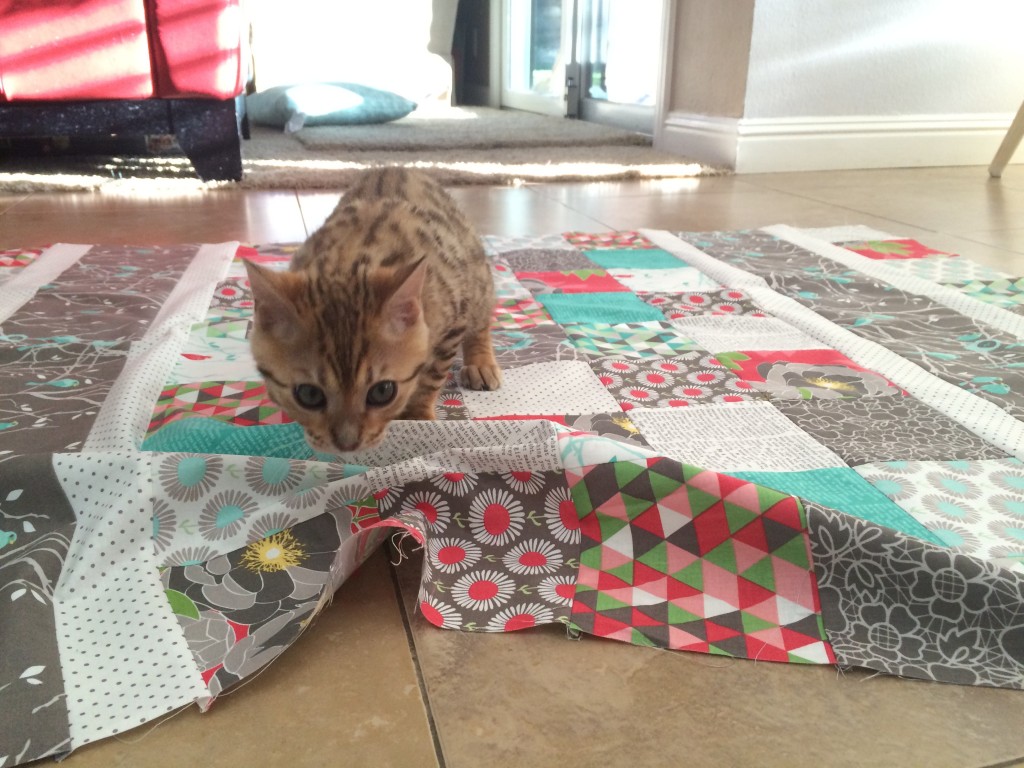 Sew the quilt together in rows.  I used Spray n Bond to baste the quilt together.  This cuts my pinning and quilting time in half at least.  No more stopping and starting to remove pins.  It is a HUGE time saver!!!  The back of the quilt is flannel, I forgot to photograph it as I was on my way to the baby shower while taking the photos!!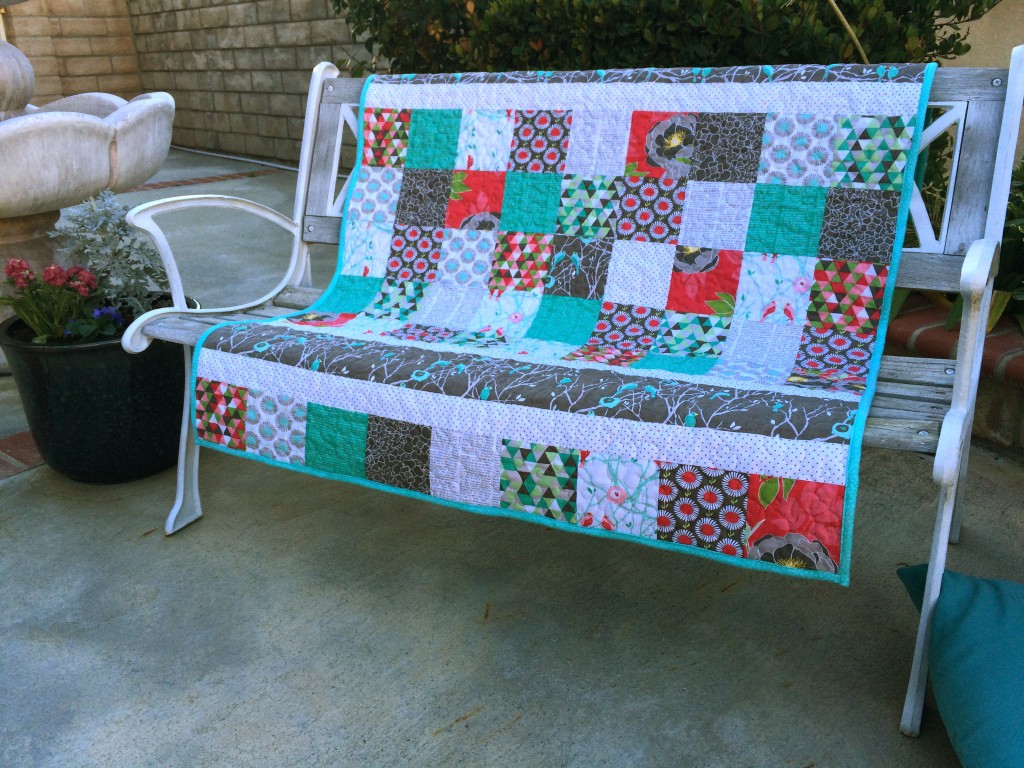 I quilted loop de loos and swirly flowers in an all over pattern using light grey thread.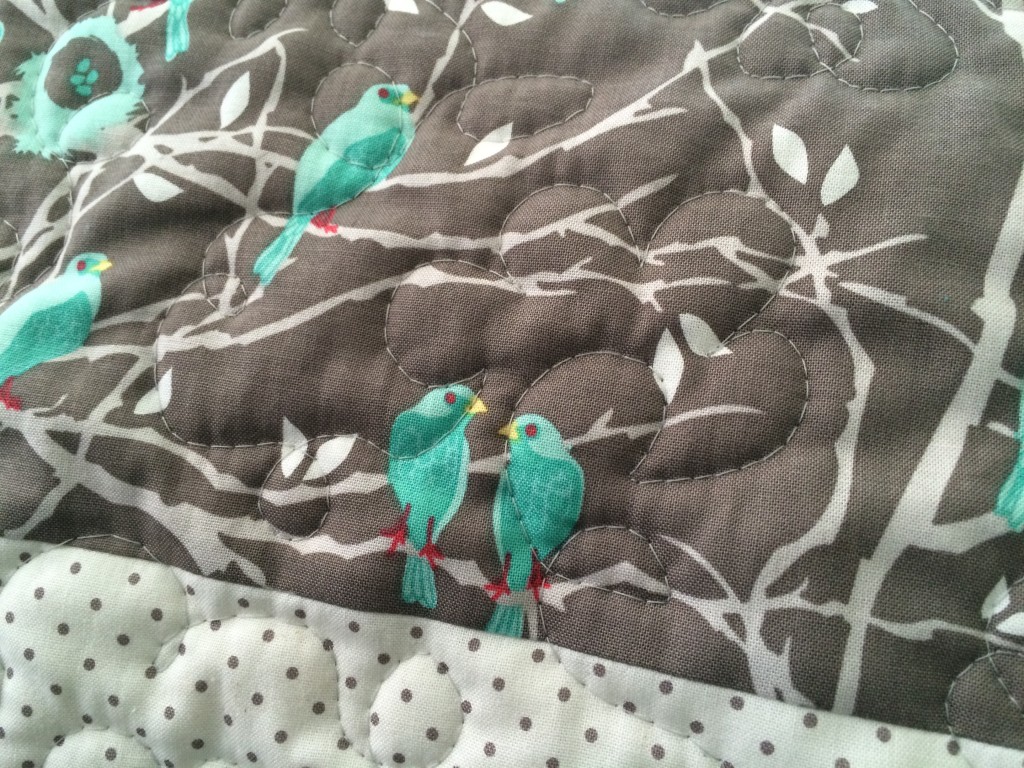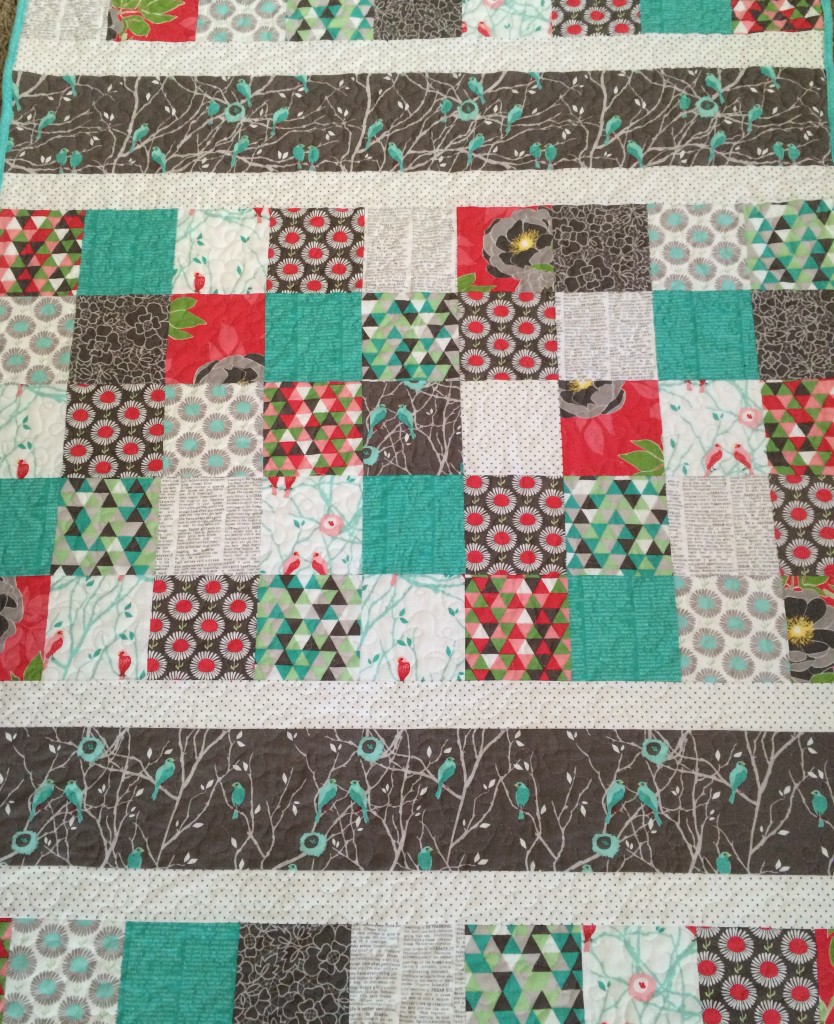 I love this quilt!!  This is my new "go-to" baby quilt pattern, especially when I need it done in a day!  Kitten likes it too 🙂