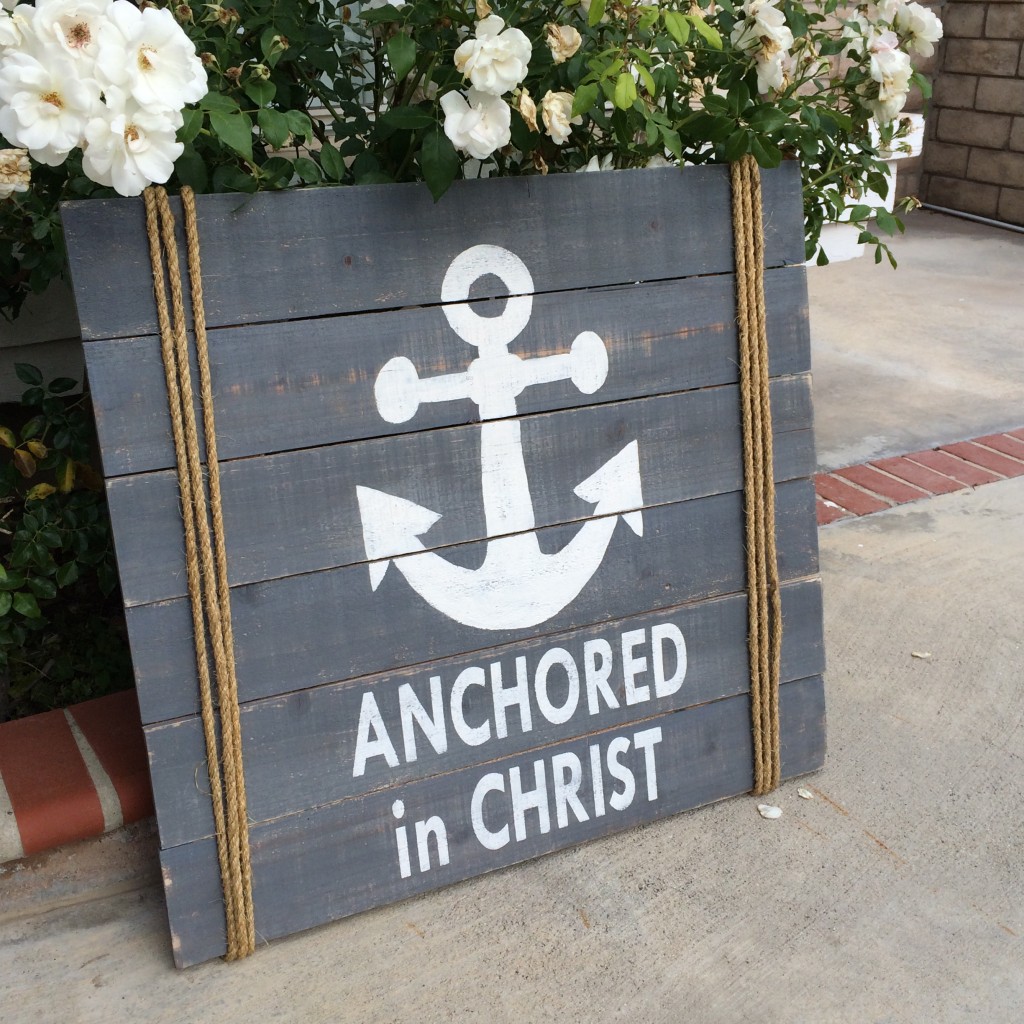 I wanted to share with you how I made this fun wood nautical sign – for under $20!  I am our Stake Young Women Camp Director (for girls age 12-18).  This year our theme is Anchored in Christ. I wanted a large wood sign that I could use to promote our theme at all our planning meetings.  This sign can easily be changed to say was ever you want 🙂
I started by purchasing this cedar fencing at the home improvement store.  You only need 3 boards.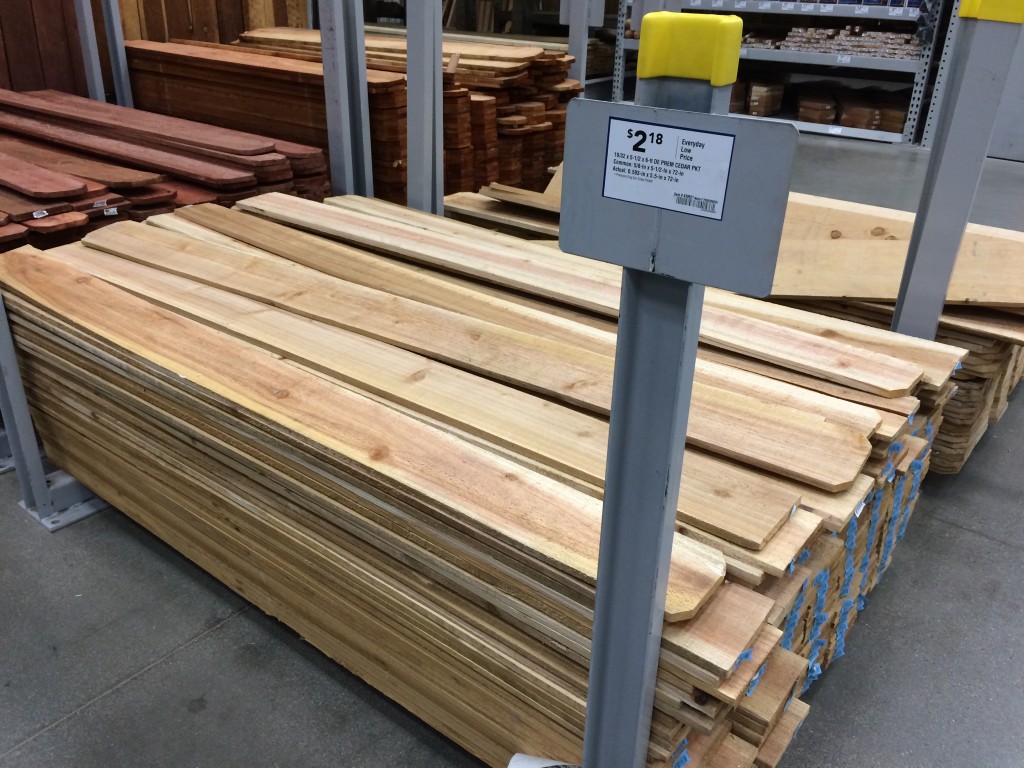 Its cheap and rustic – just what I wanted!!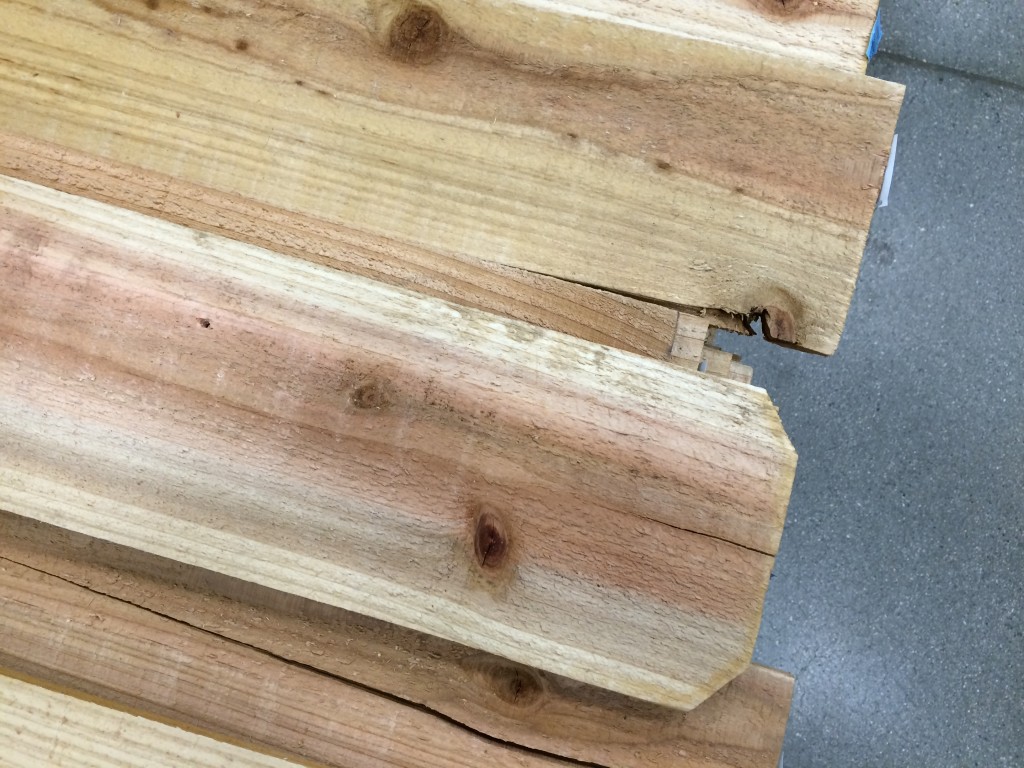 We  (my husband cut and I watched) cut them into 3 foot pieces, 6 total.  We cut the little angled pieces off the end so they were all flush.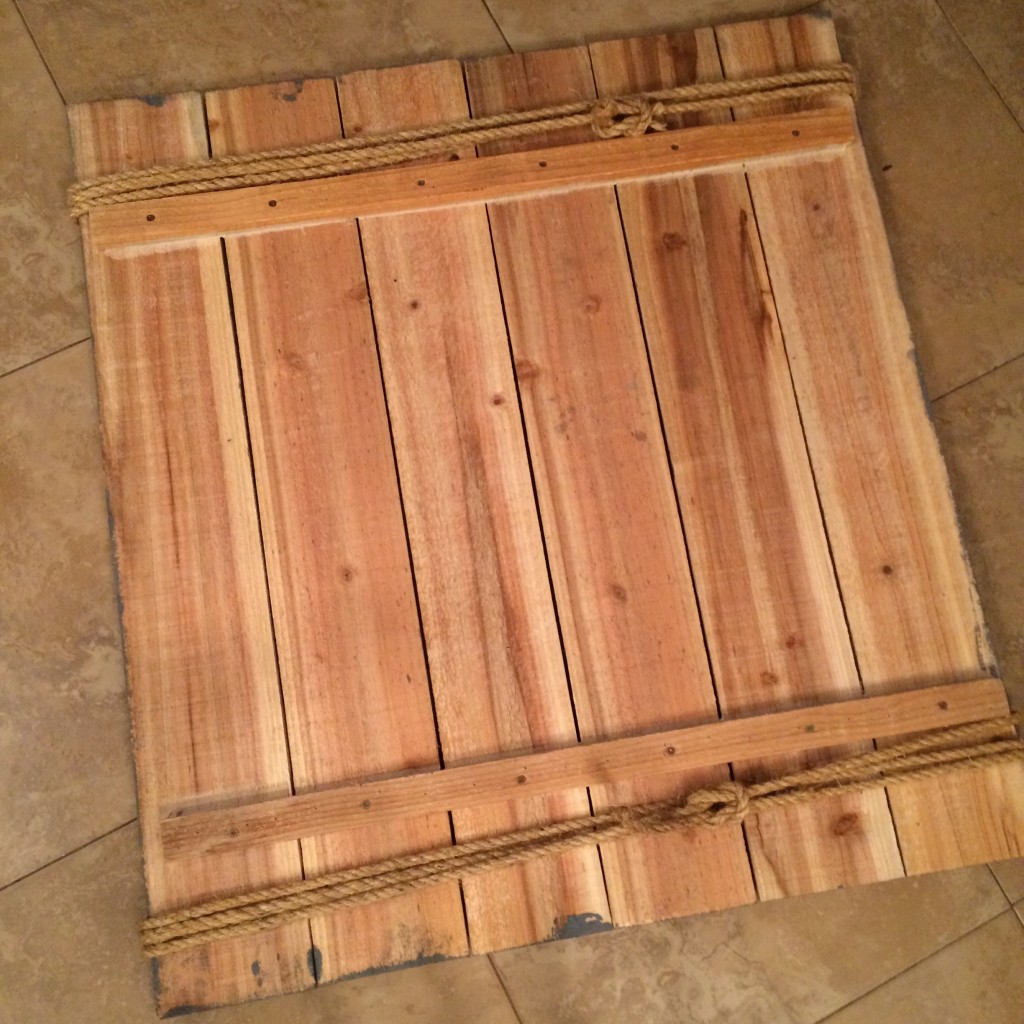 Then we cut (2) 1″x 2″ pieces of wood slightly shorter than the sign.  I put wood glue along the boards and then screwed the 1″ x 2″ boards in as pictured.  Let dry.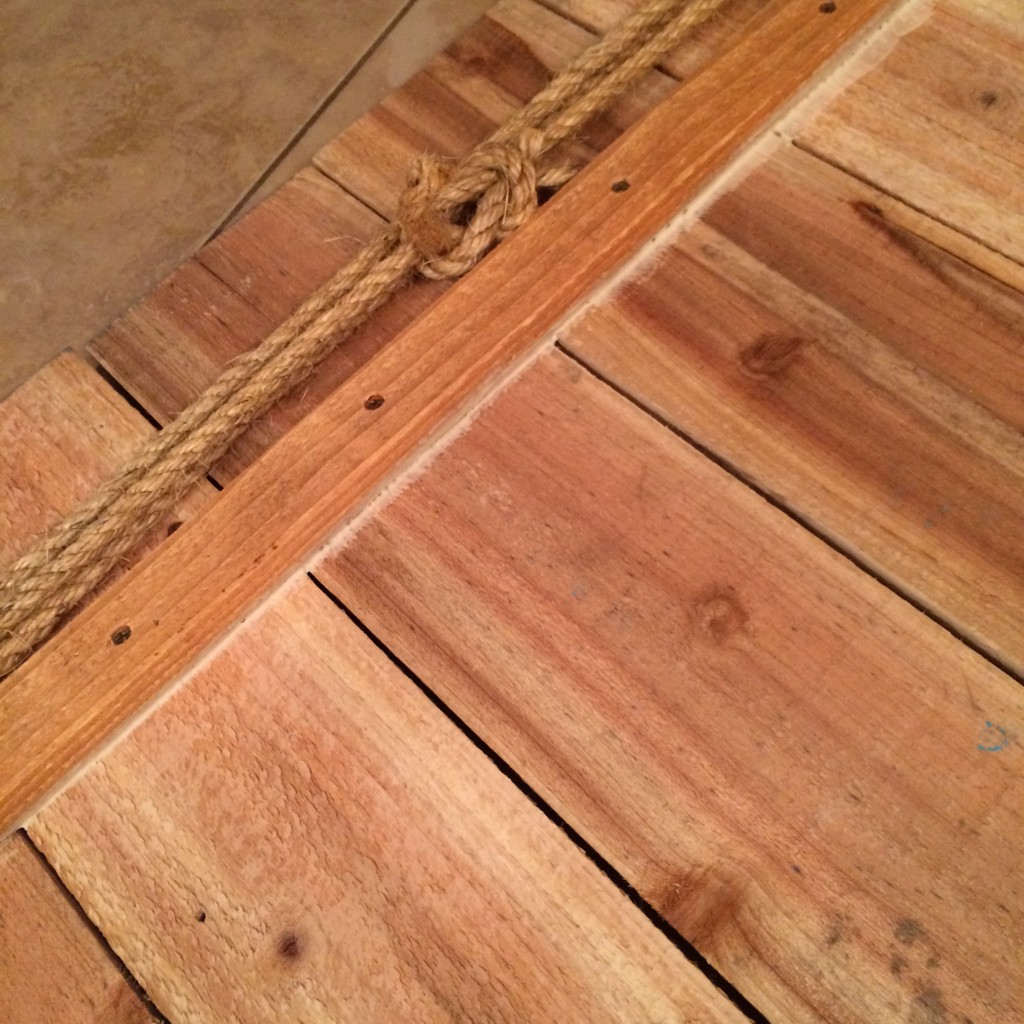 I bought a dark gray stain and stained the front.  Because I can't draw or write pretty, I cut the words on my vinyl cutter and made a stencil.  I stenciled the words in white paint.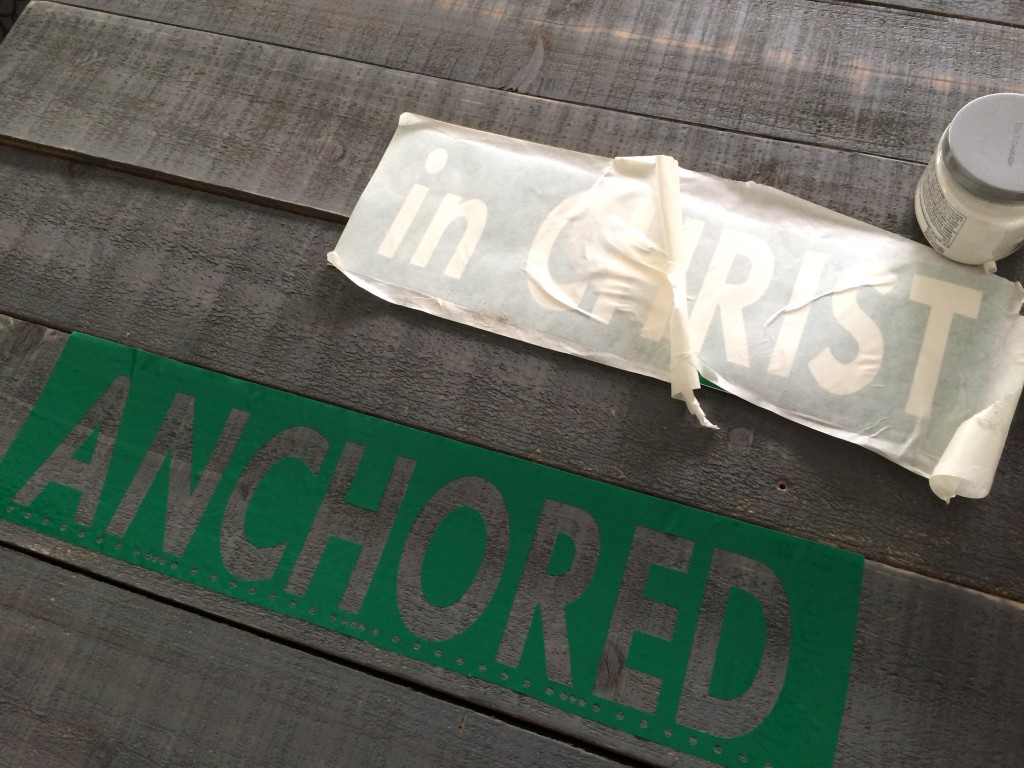 I found an anchor outline on the internet and blew it up really big.  I printed it off in sections and then taped it together.  Yes, pathetic – why can't I just draw!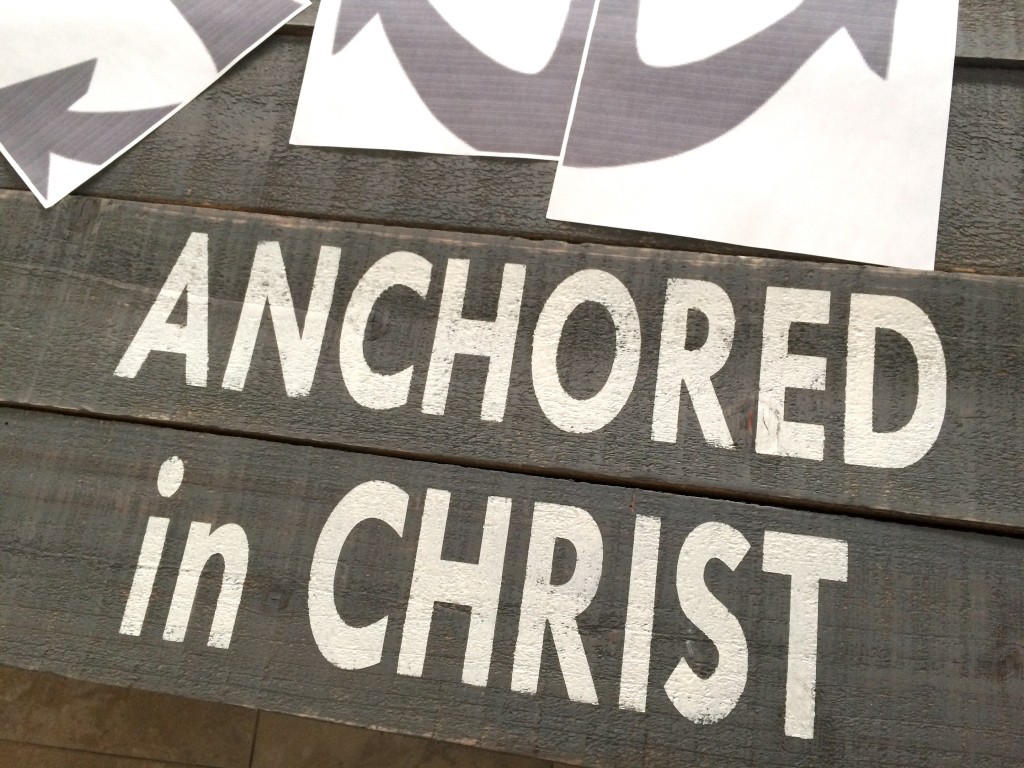 Once all the pieces were taped together, I cut out the anchor.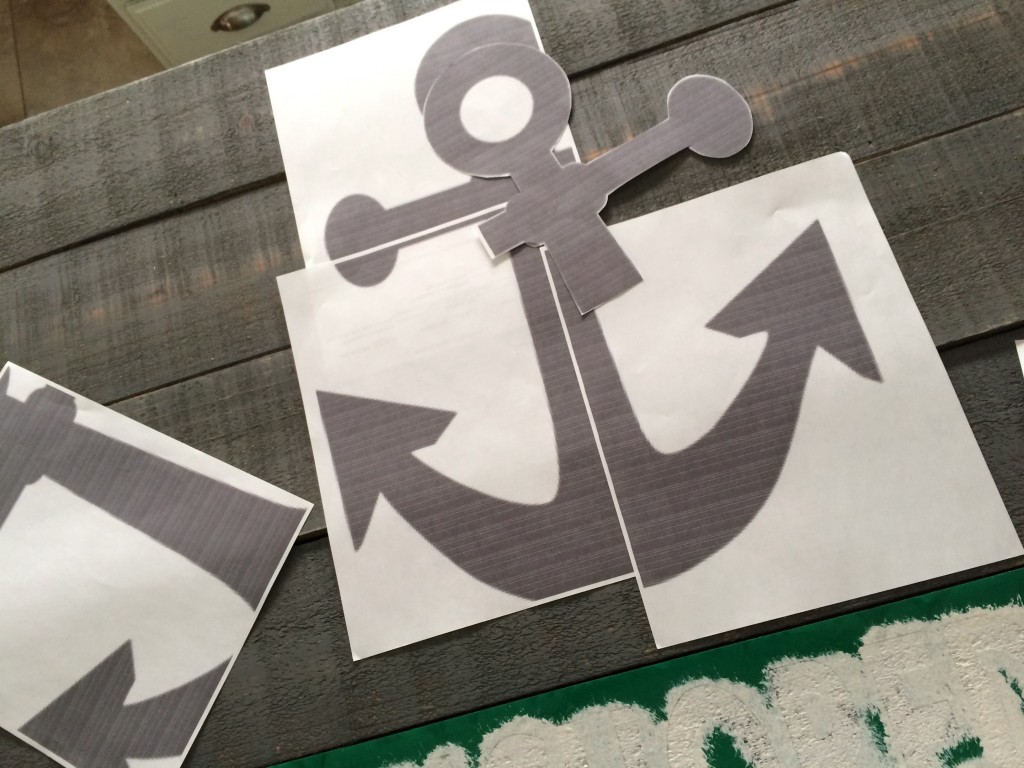 Then I drew around it with white pencil.  All that was left was to paint in the lines (I can kind of do that) with white paint.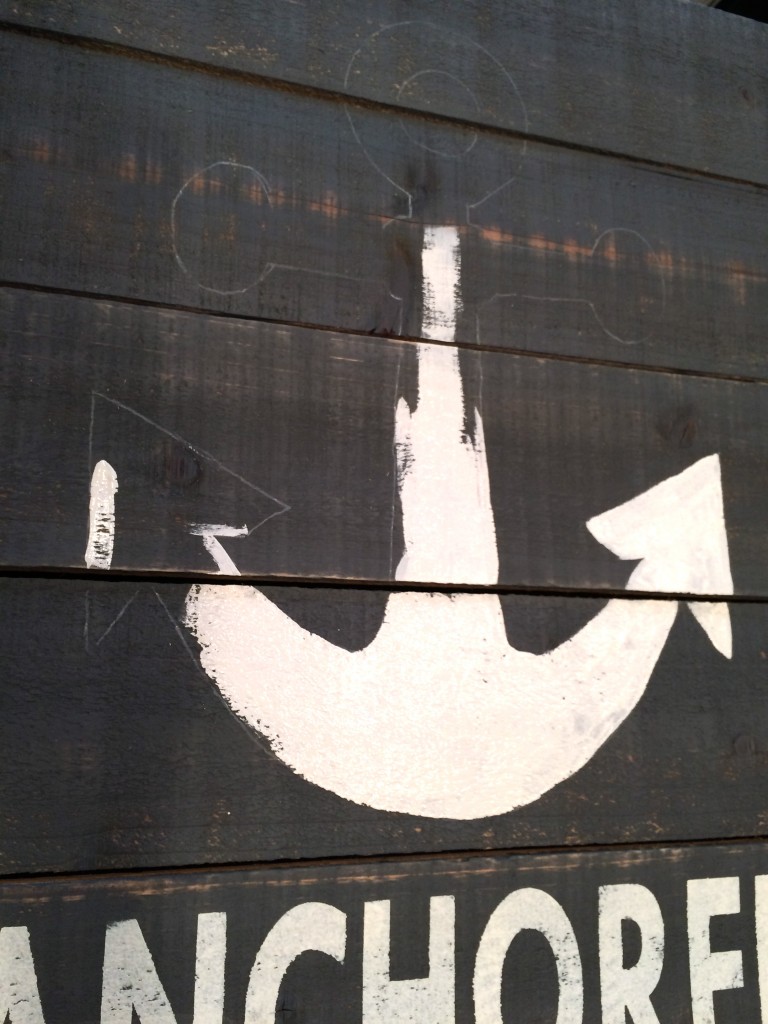 I added some rope along the sides.  This was my display for our first leader meeting where we kicked off the theme.  I love all things Nautical, in case you were wondering 🙂