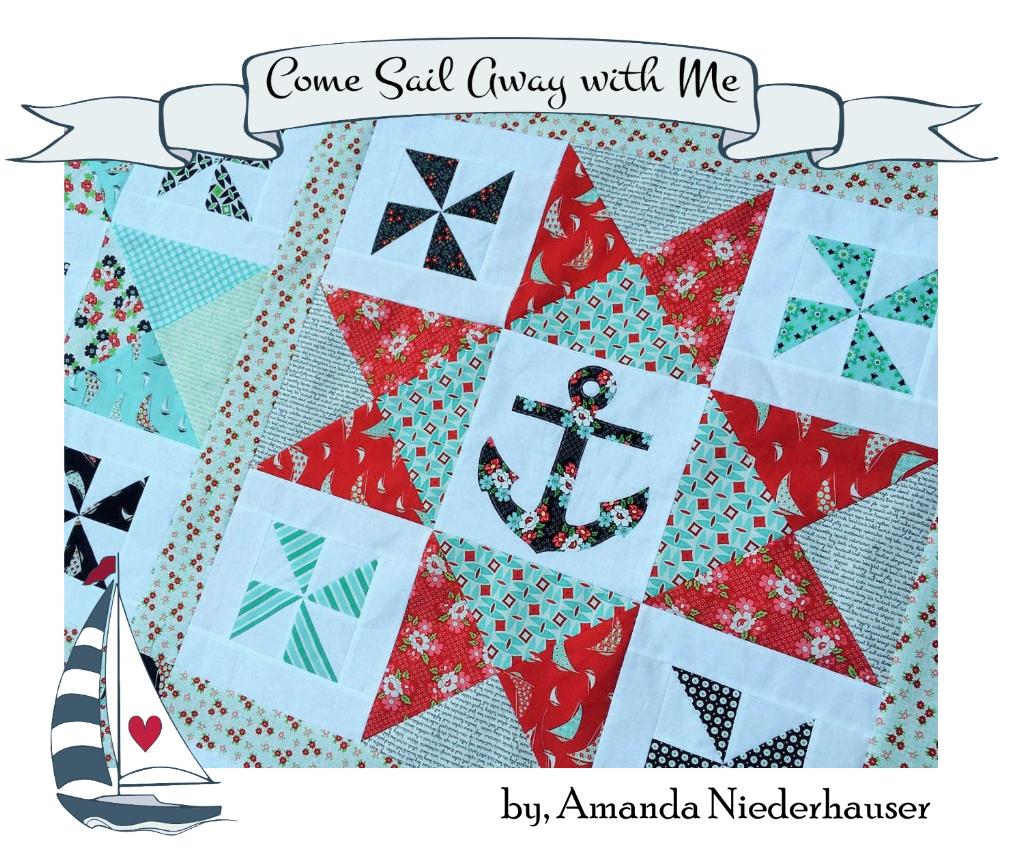 I am sooooo excited to announce the release of my new pattern!  I had so much fun creating it.  I was inspired by all the wonderful prints in the Day Sail fabric line by Moda.  The fabrics are AMAZING!  I didn't want to cut it up into tiny pieces, I wanted the fabrics to shine!  I feel like they do in this quilt.  I love all things nautical and I NEEDED a nautical quilt!  So meet Come Sail Away With Me!!
This pattern also includes a bonus wall quilt pattern.  The pattern is available to purchase HERE.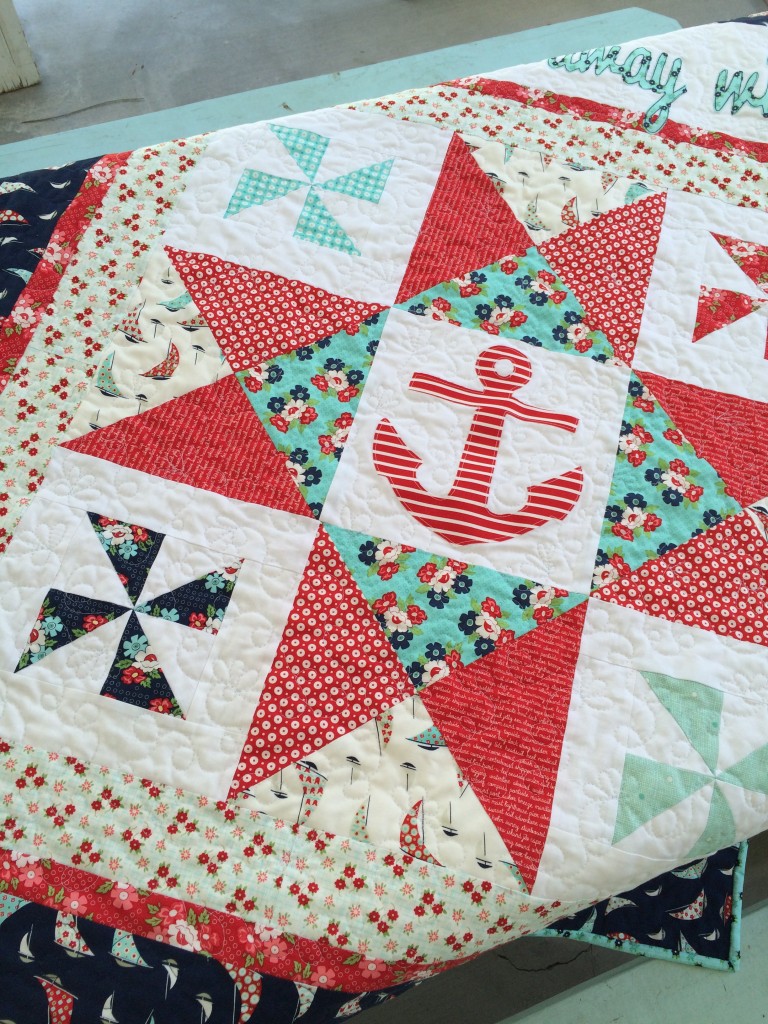 The large quilt measures 59″ square.  The perfect size for a picnic, day at the beach, or to take on your sail boat…..heehee I wish I had a sail boat!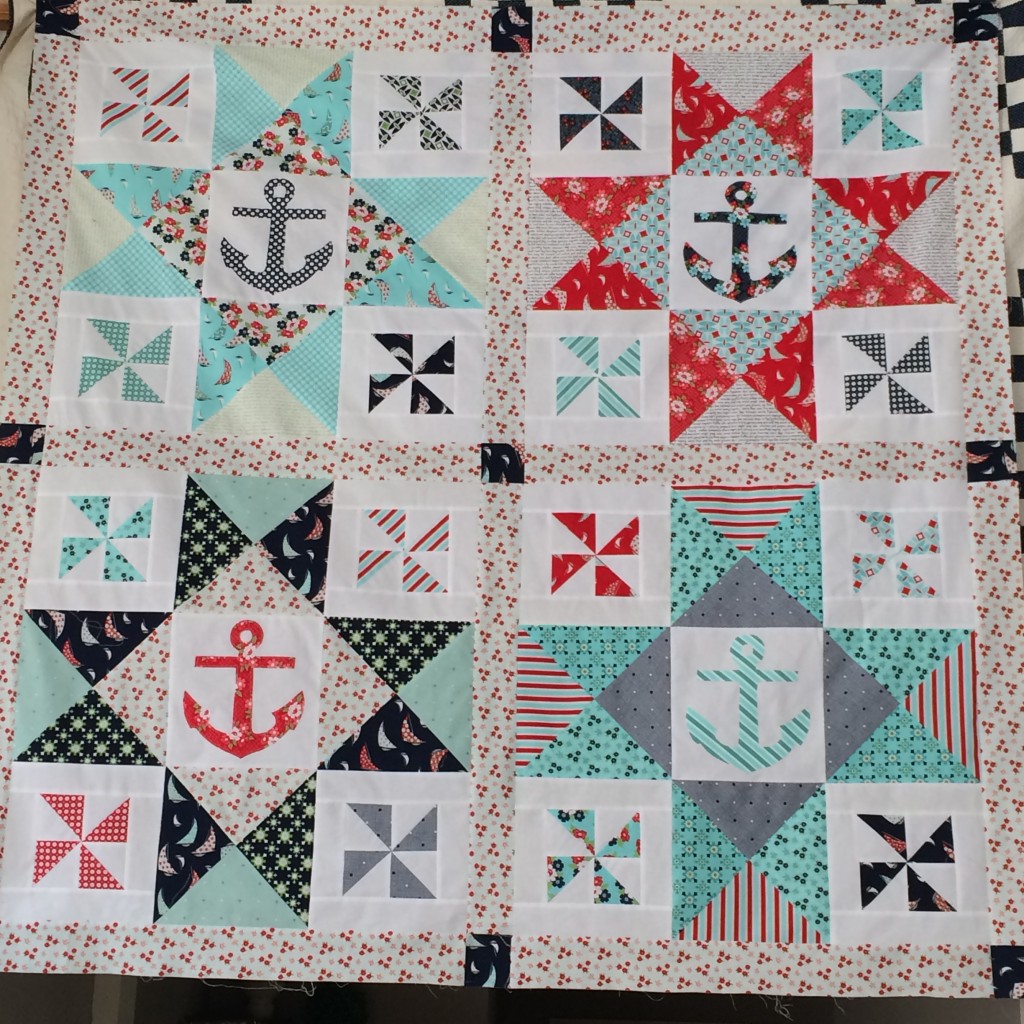 The Wall Quilt measures 41″ x 48″ – perfect to hang, fold over a couch or lay on a table.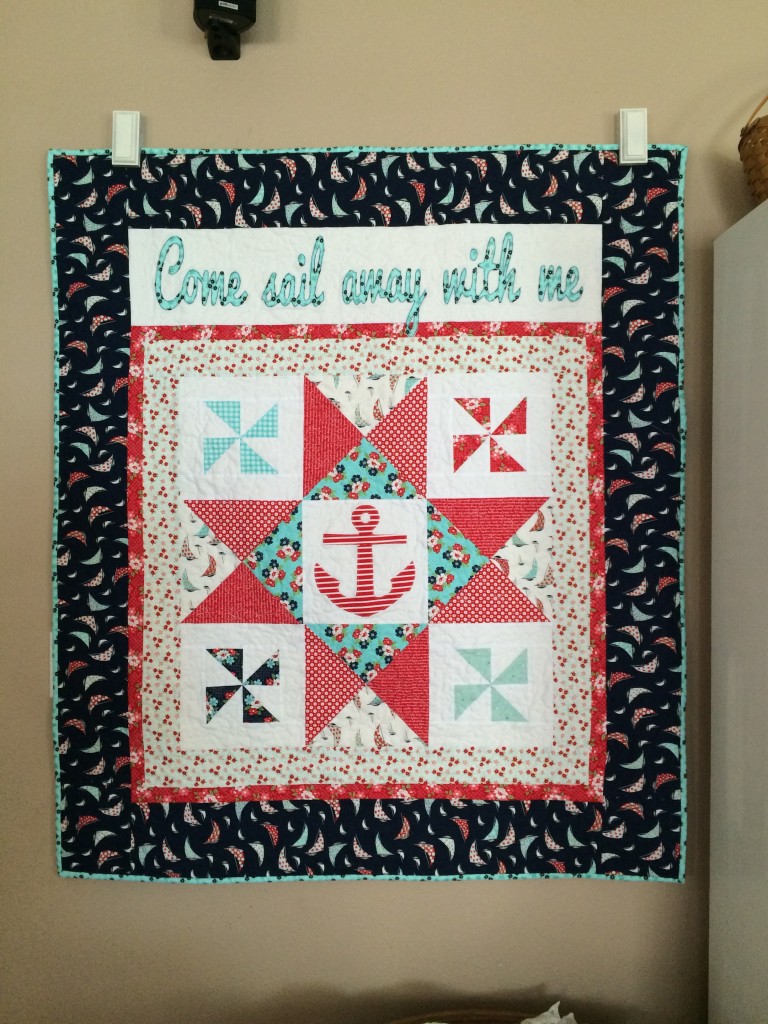 Baby Mufasa was very helpful in creating this quilt!!  #kittyquilter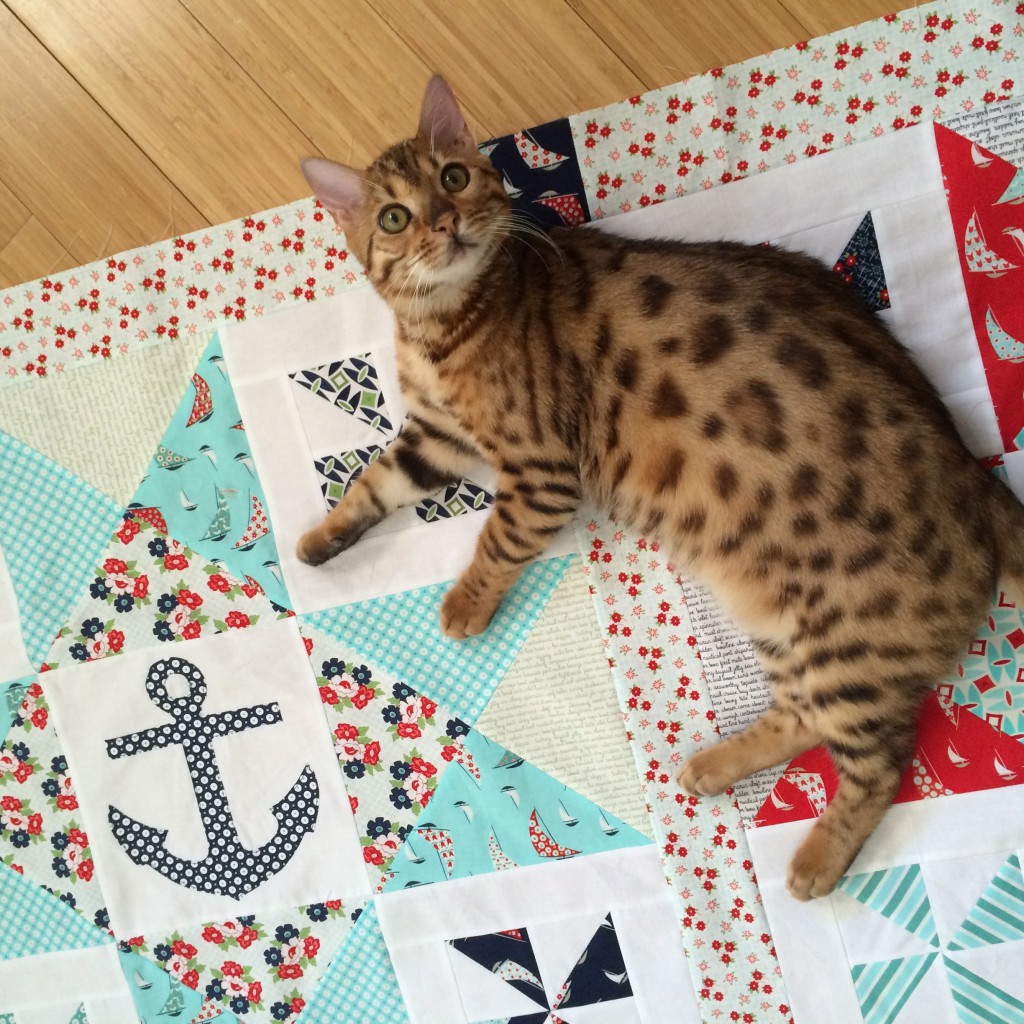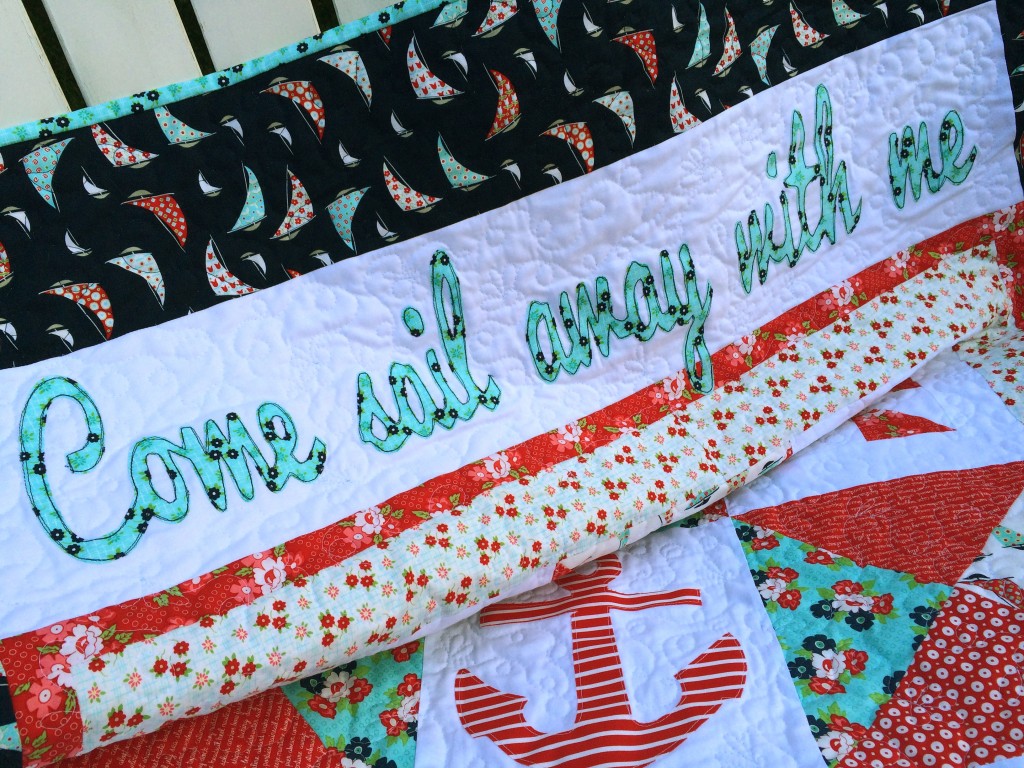 I hope you love these quilts as much as I do!  Thanks for stopping by!