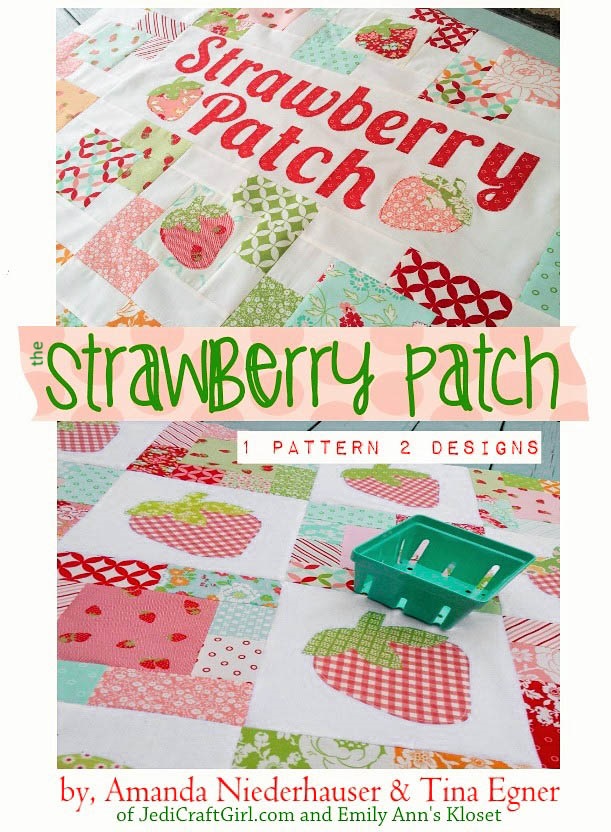 Homegrown strawberries in a New Jersey backyard, berries being grown all year round in Sunny California and two friends who lives miles apart….came together to design these yummy strawberry quilts…. JUST FOR YOU!  Tina from Emily Ann's Klsoet and I had so much fun making these quilts – we know you will love the pattern as well!  It's one pattern but there are 2 versions you can choose from!  The Strawberry Patch pattern is available in paper copy or PDF.  Come take a peek over at Emily Ann's Kloset.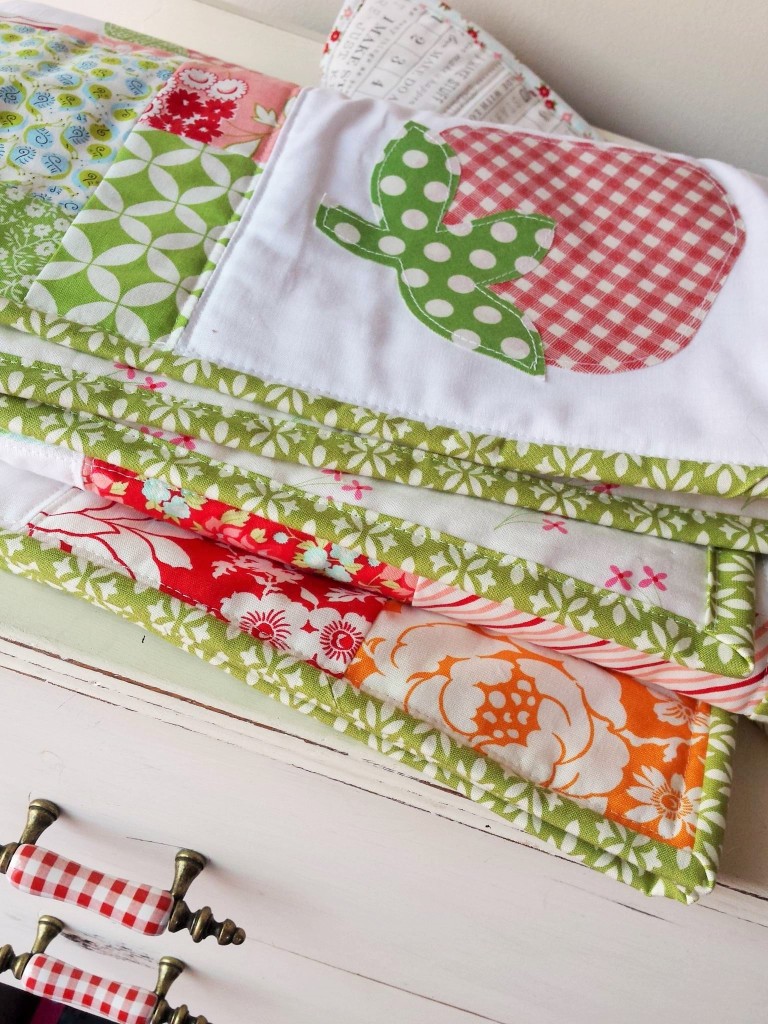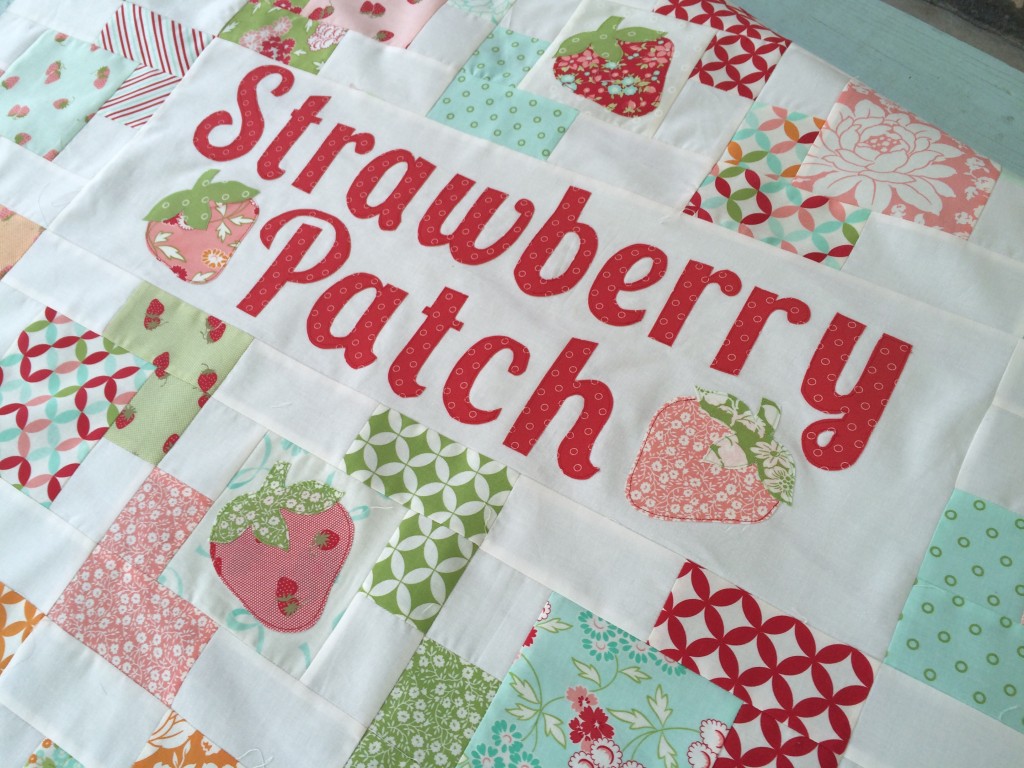 These yummy fabrics are from the Moda fabric line "Hello Darling".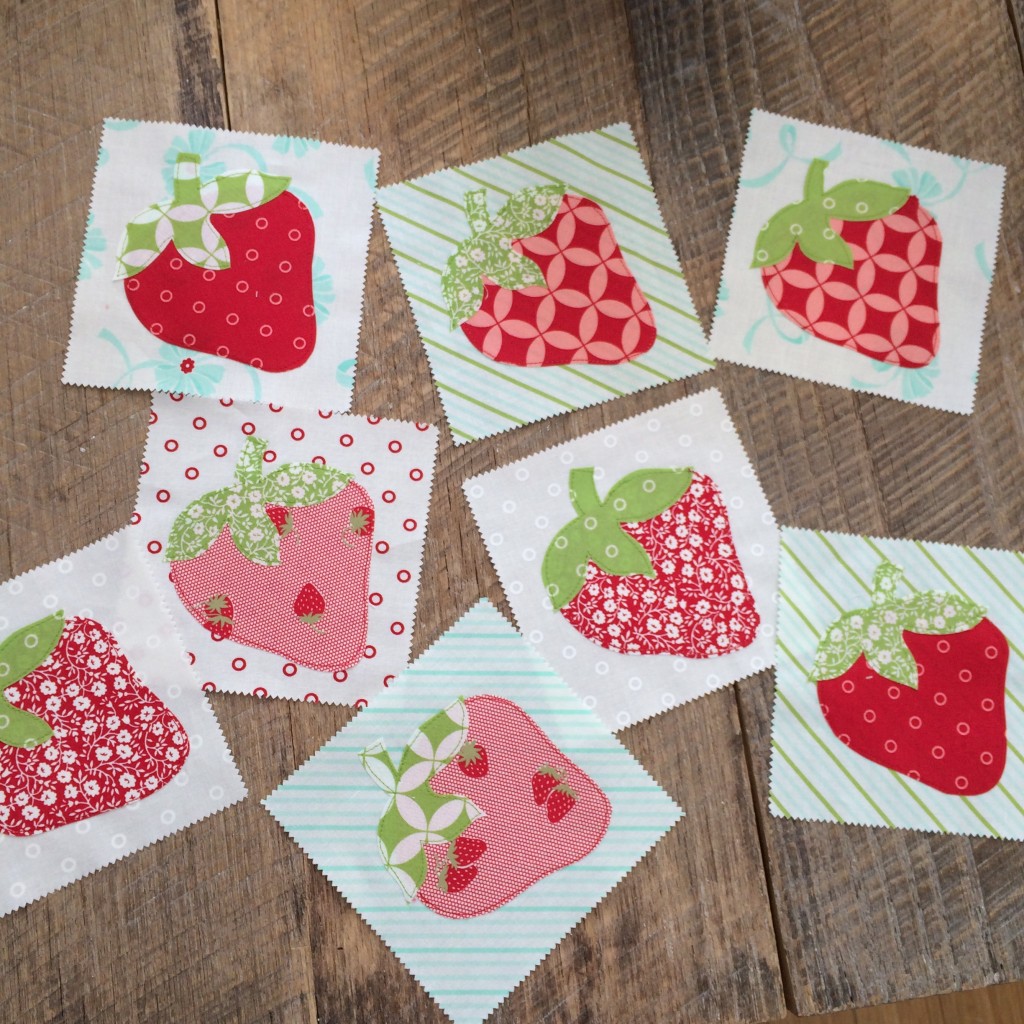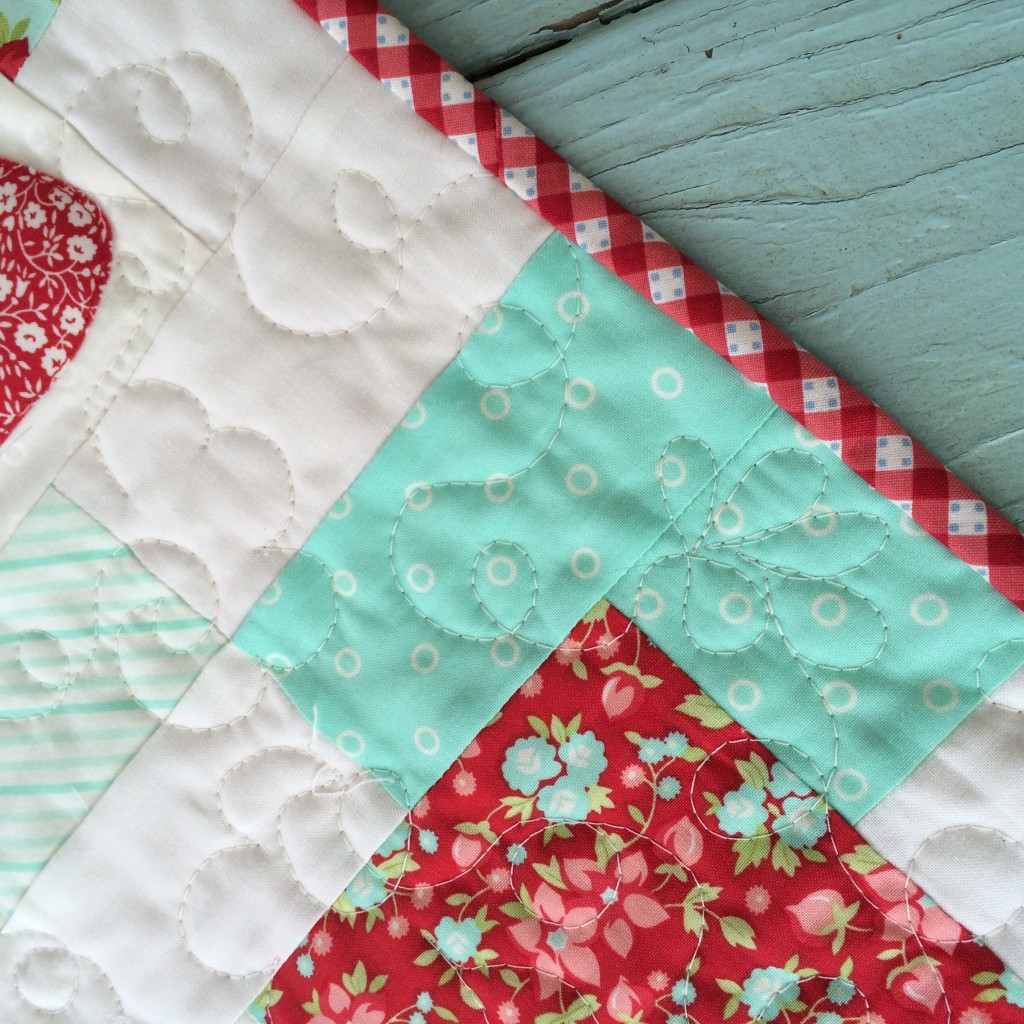 I have my quilt hanging in my family room – I smile whenever I walk by it 🙂

I even updated some decor times to have a strawberry theme.  It just feels so happy!!!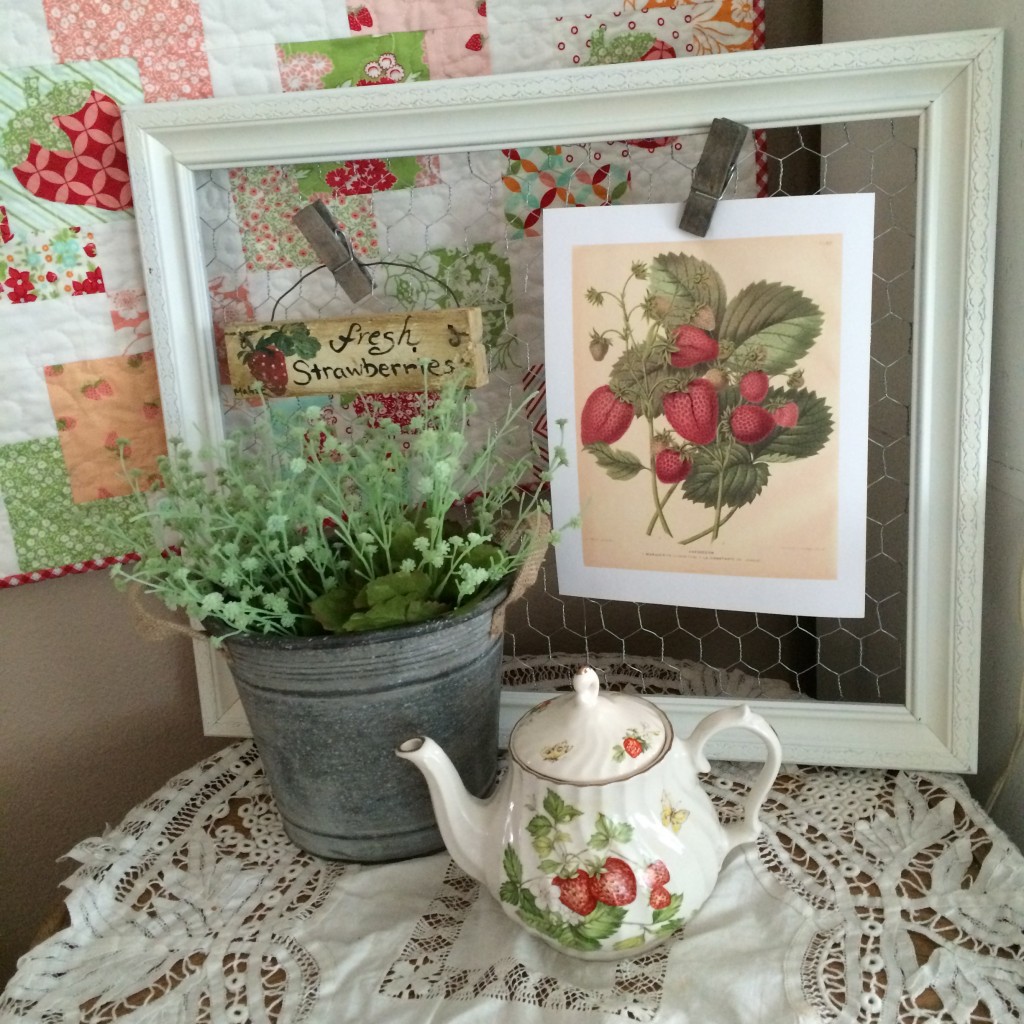 I hope you love this quilt as much as I do!!!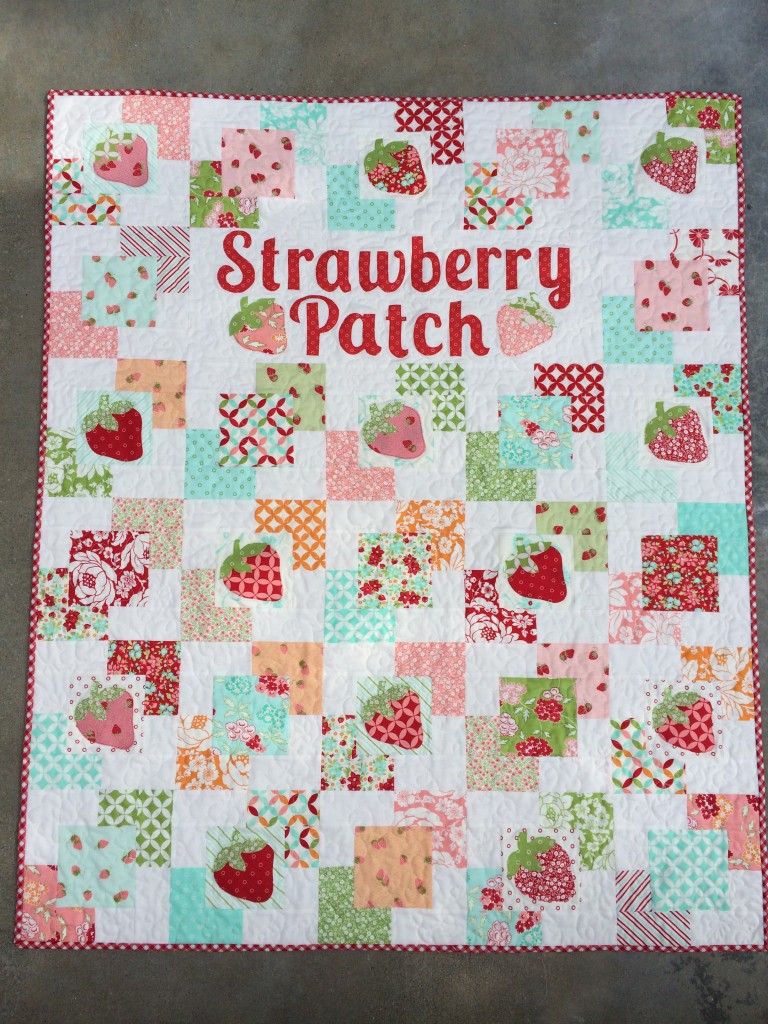 Baby Mufasa was very helpful in the quilt making process!!!