Much of my life is not magazine -cover picture perfect.  Life is real, my house is messy and I run behind.  I have tried to keep my blog posts authentic to who I am and what I'm doing.   I don't create for the sake of posting on IG or blogging about it.  Every product or fabric I share is something I truly love.  This summer I have been involved in several major youth activities: a Pioneer Trek Reenactment and a Young Women Camp for girls age 12-18.  Both these experiences were amazing.  I want to share a few projects I made for these activities using my Sizzix Fabi.  It's my go to creative device, especially when I am in a hurry!
The night before I left for the Pioneer Trek I decided I need to add a little something to this plain muslin cross-body satchel.  I used the Sizzix Large Dresden plate and the 4″ circle.  I put Heat n Bond Ultra on the back of each fabric before die-cutting since I wouldn't be able to sew the appliqué pieces.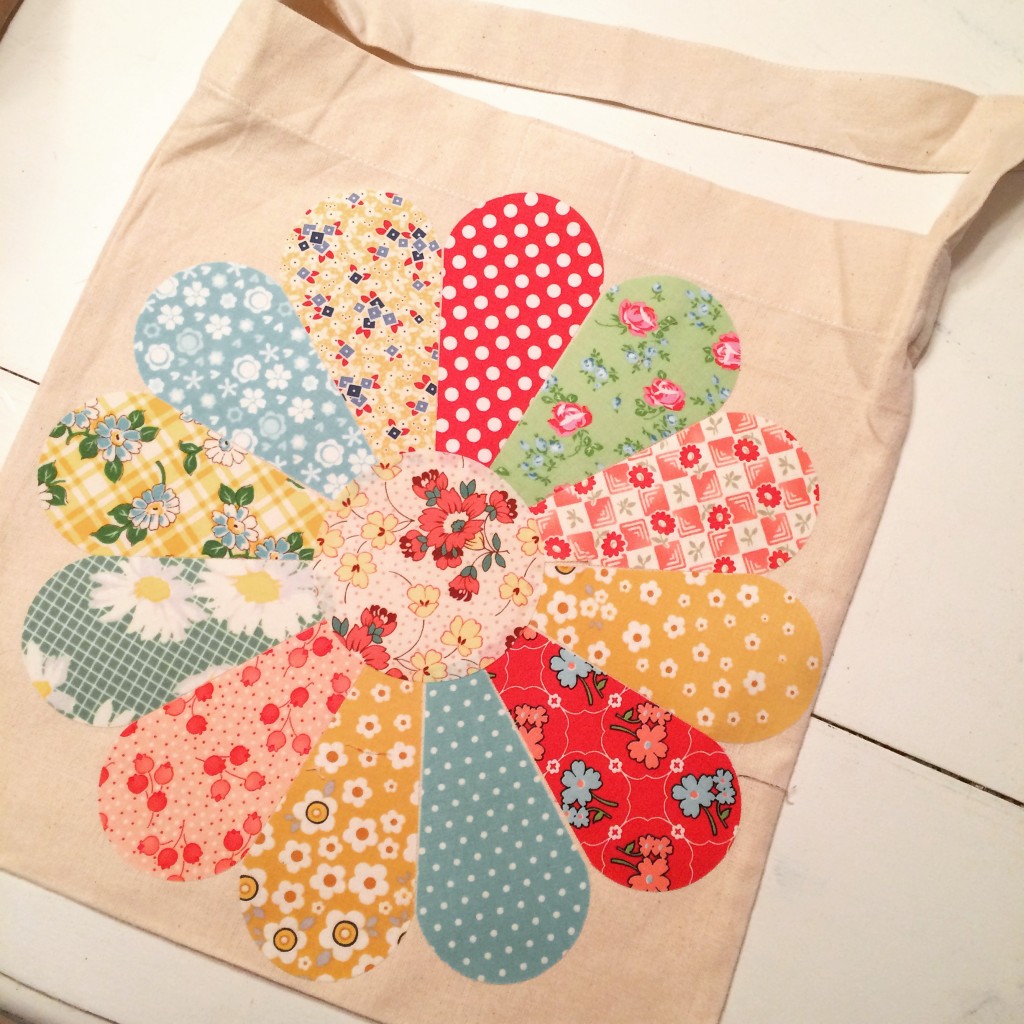 Here we are in our authentic Pioneer attire.  I took this bag everywhere!!!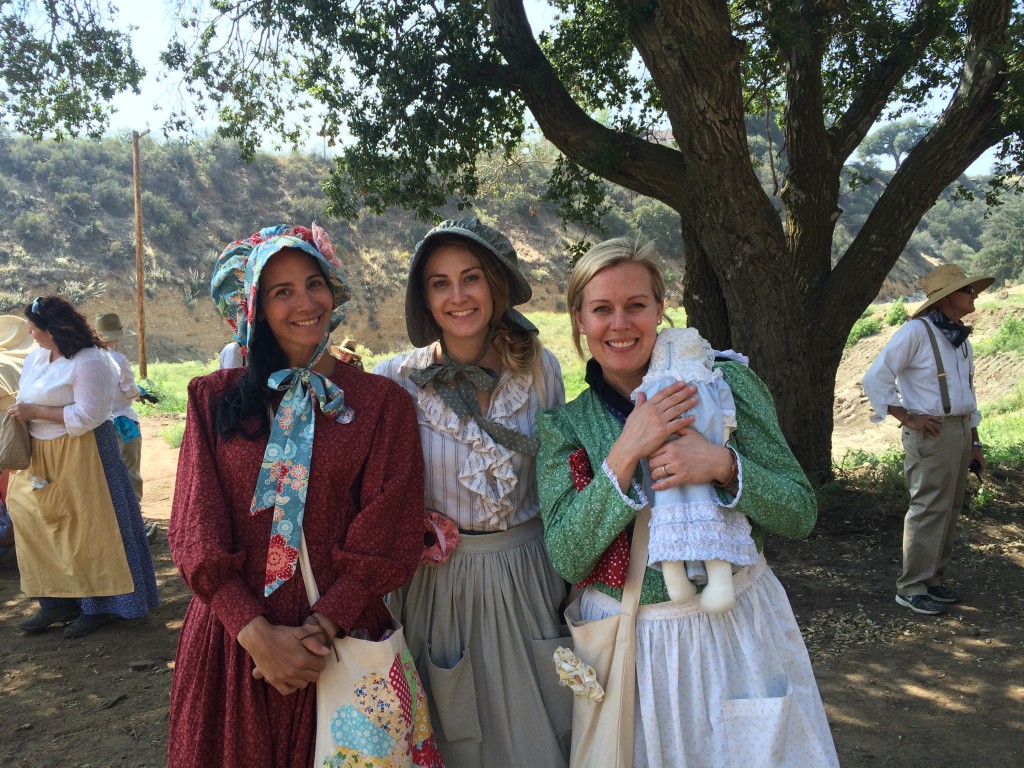 For our Young Women Camp I like to have the leaders wear matching shirts – it really makes it easy to find us!  Our theme Anchored in Christ and everything we did had a nautical reference to it.  This fish die is one of my favorites!  I used some fun Riley Blake Designs Prints and Heat n Bond Feather Lite.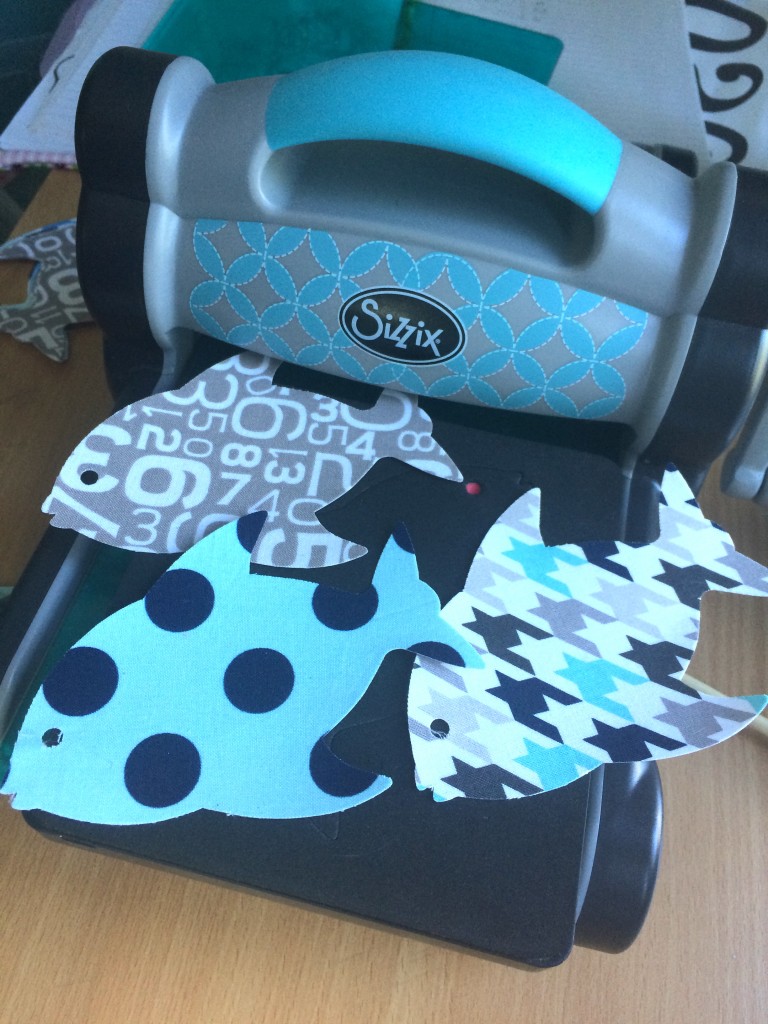 I decided to only use 3 fish instead of 4.  You have to be careful on placement 🙂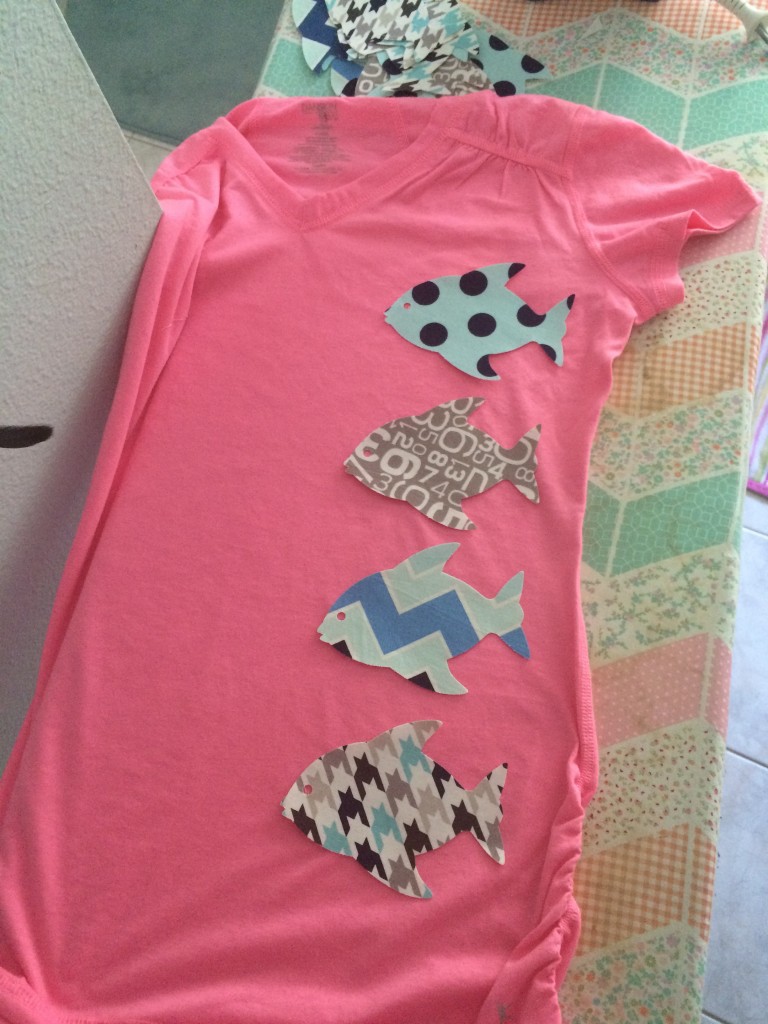 I appliquéd around each of the fish in navy thread.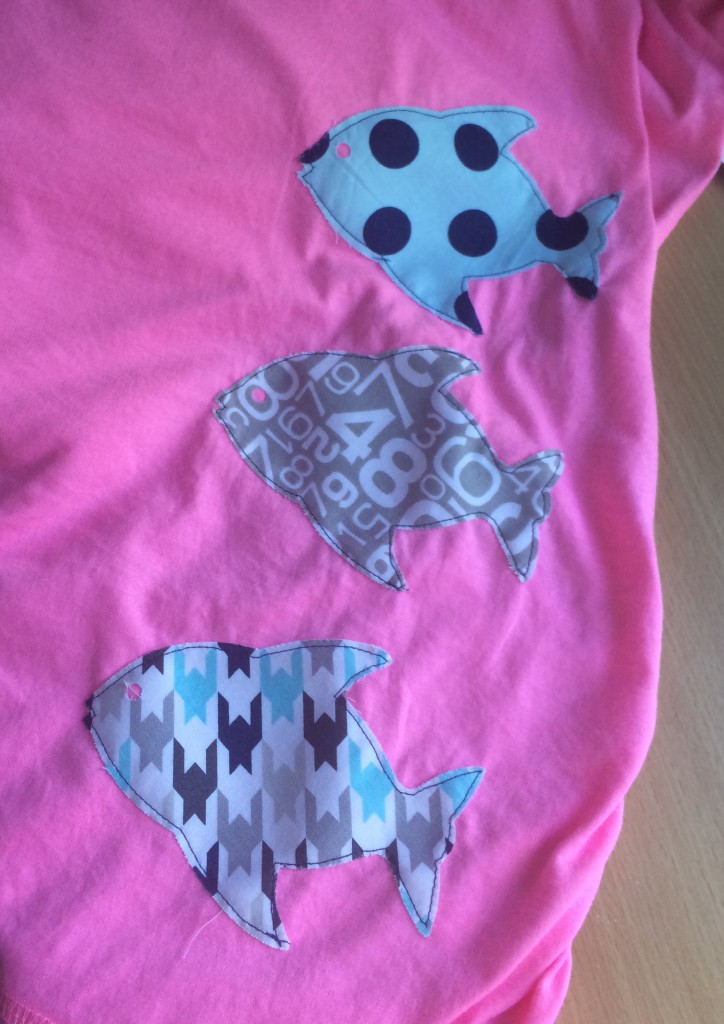 Aren't we just adorable at camp in our neon pink fish shirts!!!