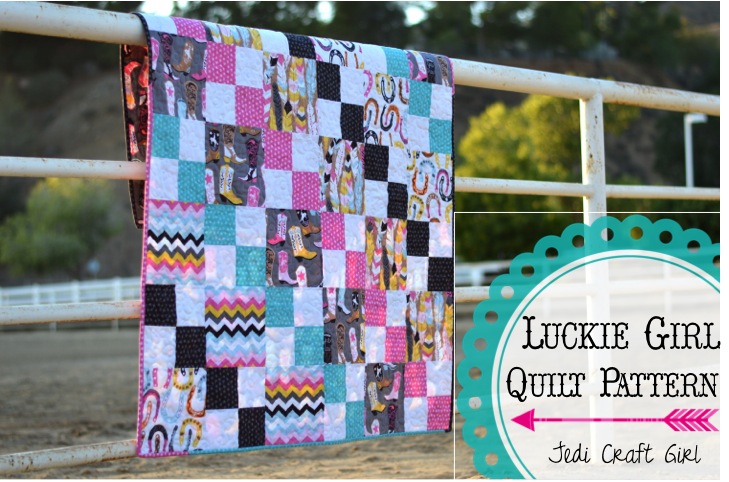 I am so excited to share this pattern with you!  I love theme prints and I am always trying to find ways to make quilts with these wonderful theme prints I collect.  This pattern is super fun, it's a perfect beginning quilters, and it looks a little more complicated than just sewing squares together.  The fabrics are from Blend Fabrics Luckie Girl Collection.   I am head over heals for these pink, turquoise and gray boots and horse shoes!!  I am sharing this PDF pattern with you for FREE!  Just click HERE!!!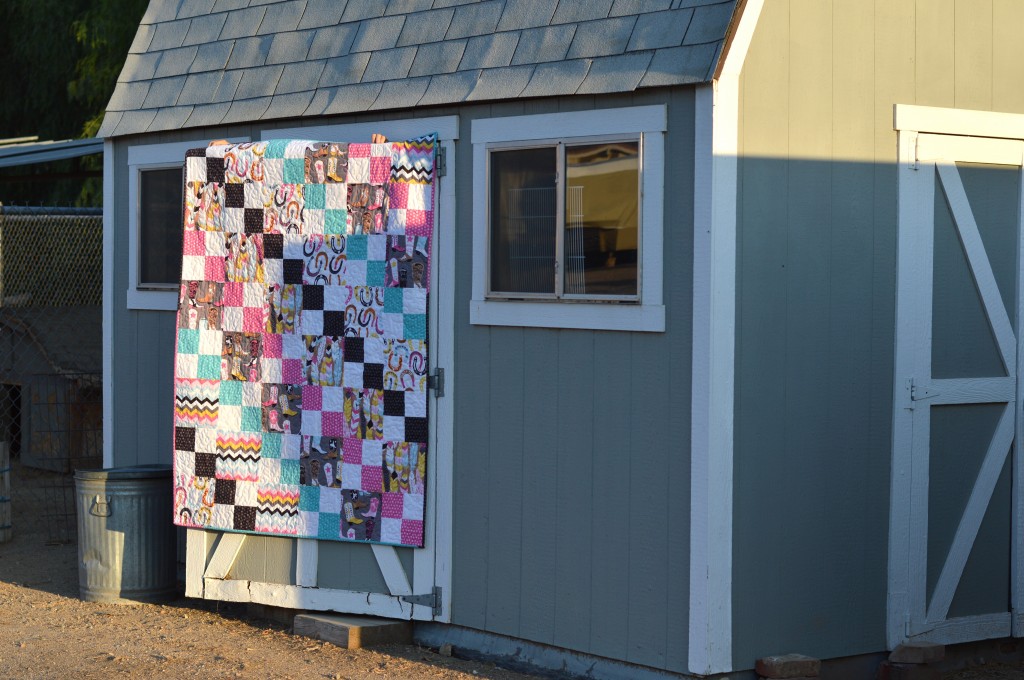 I made this quilt as a graduation gift for a sweet gal who grew up riding horses and competing in Rodeo.  She's off to college in Idaho.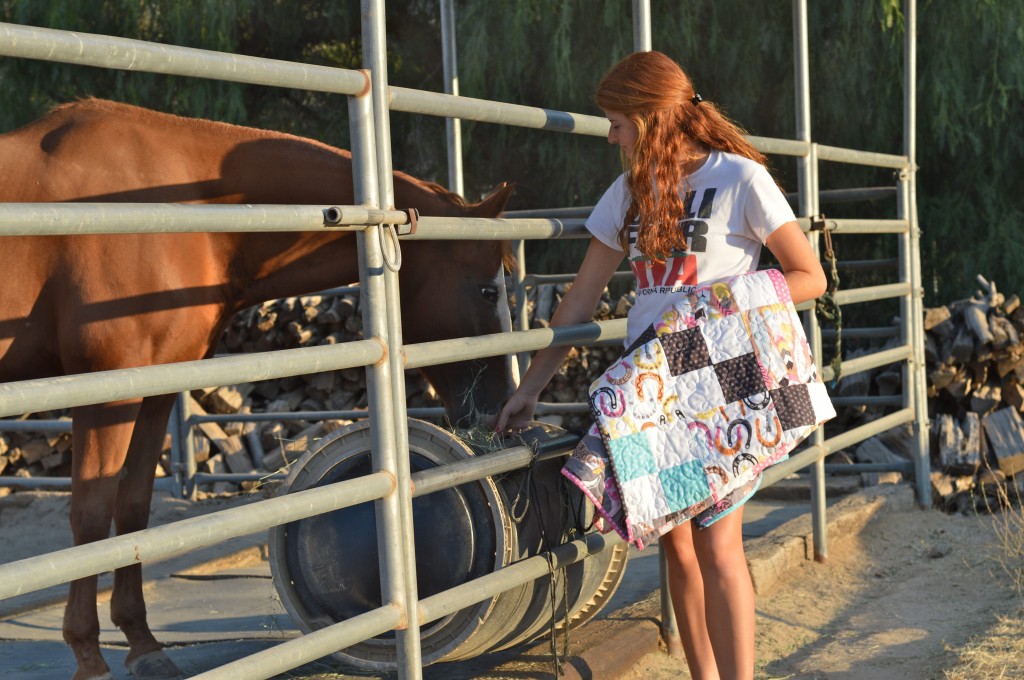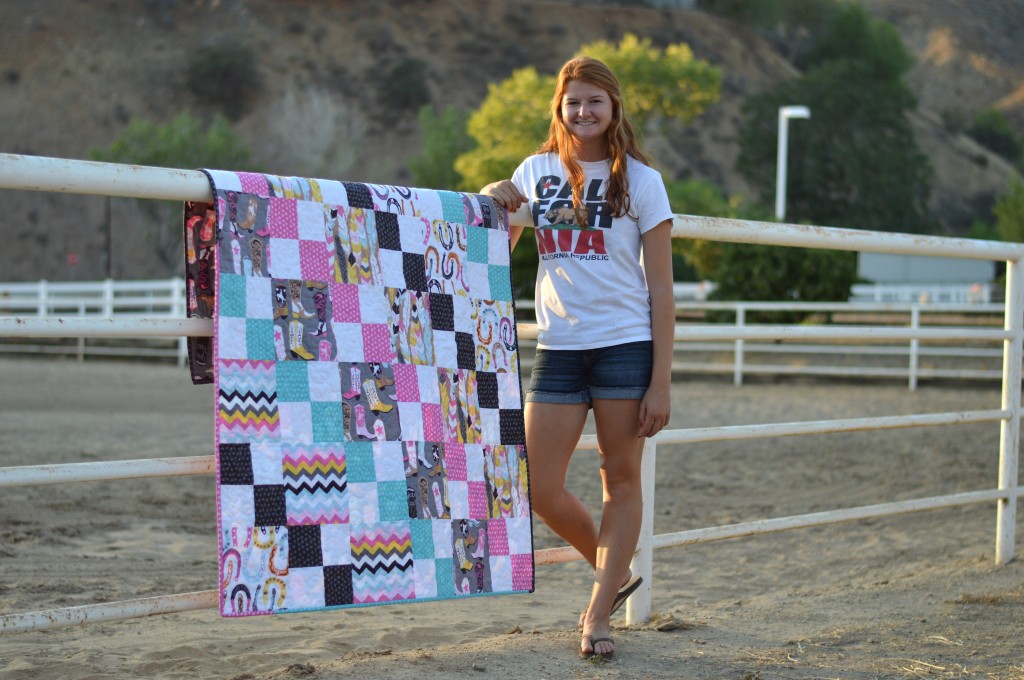 I hope you have as much fun making this quilt as I did!