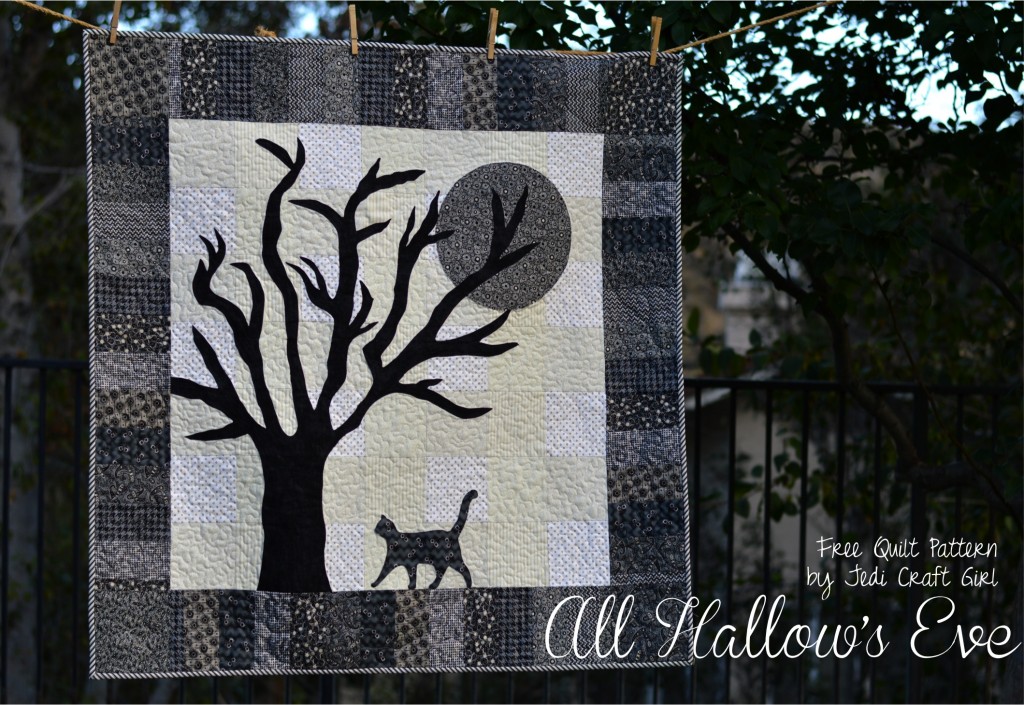 It's finally feeling like fall here in Southern California!  Yippee!!!!!  I love decorating for Halloween and I totally needed a new spooky wall hanging in my living room.  I like to decorate with spooky neutrals in my living room/dining room.  The family room and kitchen get a brighter treatment 🙂  When I saw the huge variety of neutrals and gray/blacks from Penny Rose Fabrics I knew exactly what I wanted to make!  I love that this is more subtle Halloween and not so obvious.  I hope you love it too!  You can download the details of the pattern HERE.
Quilt measures 42″ square.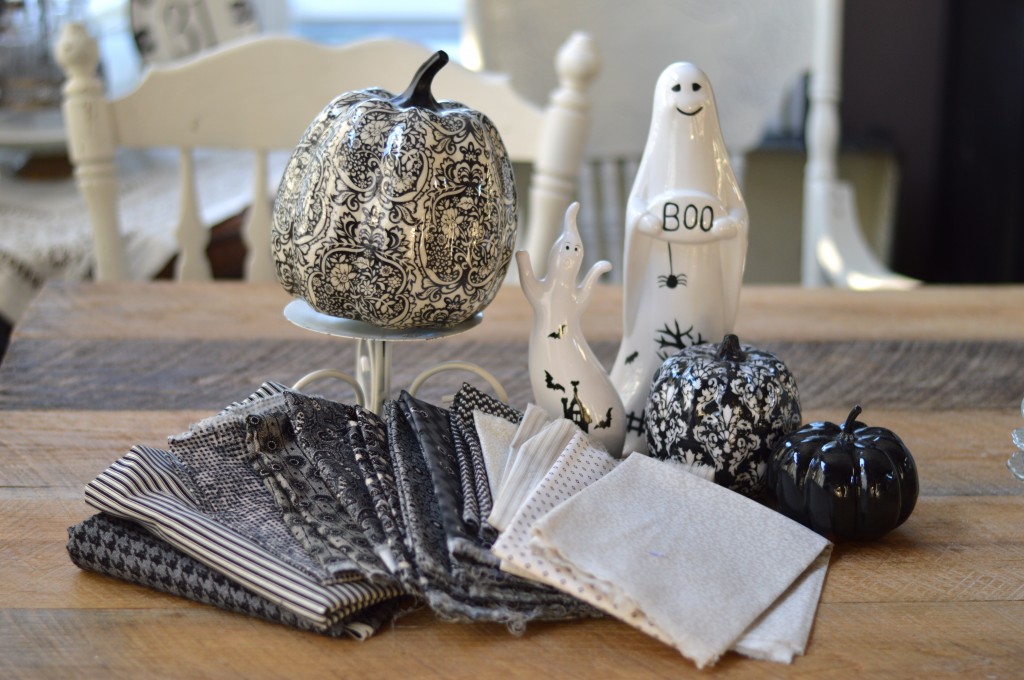 Most of the black/gray fabrics are from the Civil War Times fabric line.  I love the variety!  The rest of the fabrics are from Penny Rose Classics.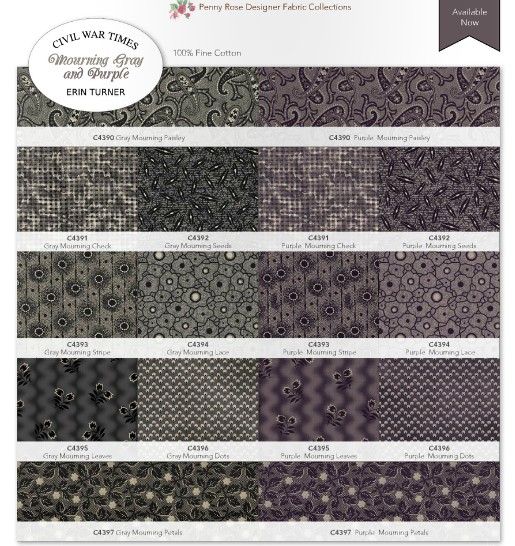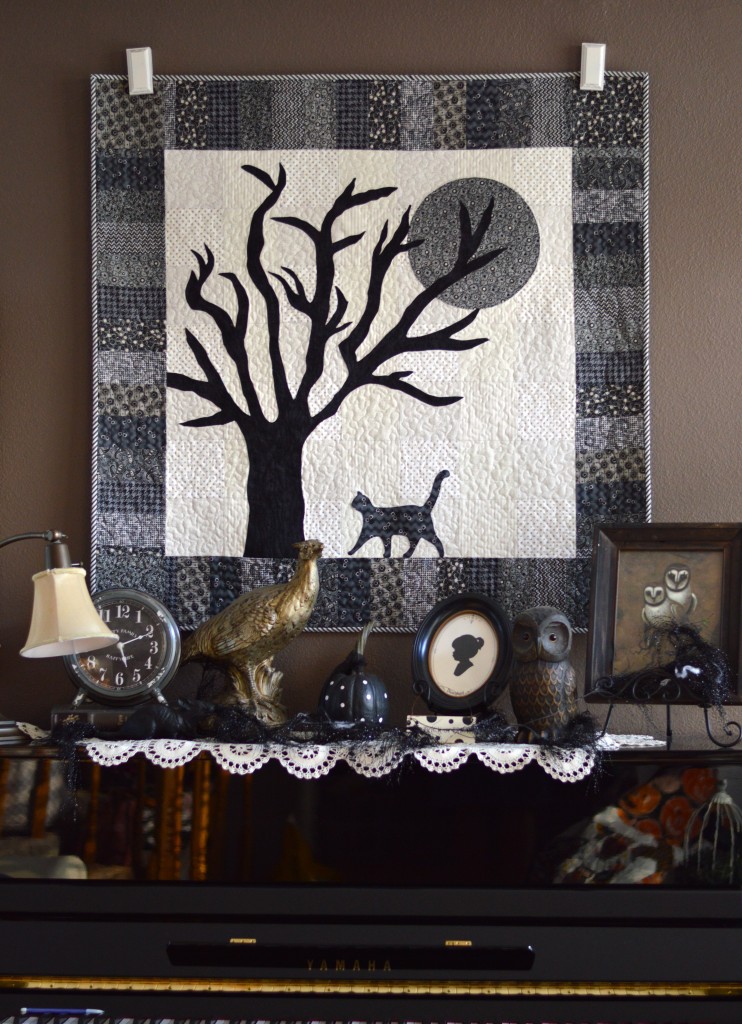 Here is the finished quilt hanging above the piano.  I'm a little giddy right now 🙂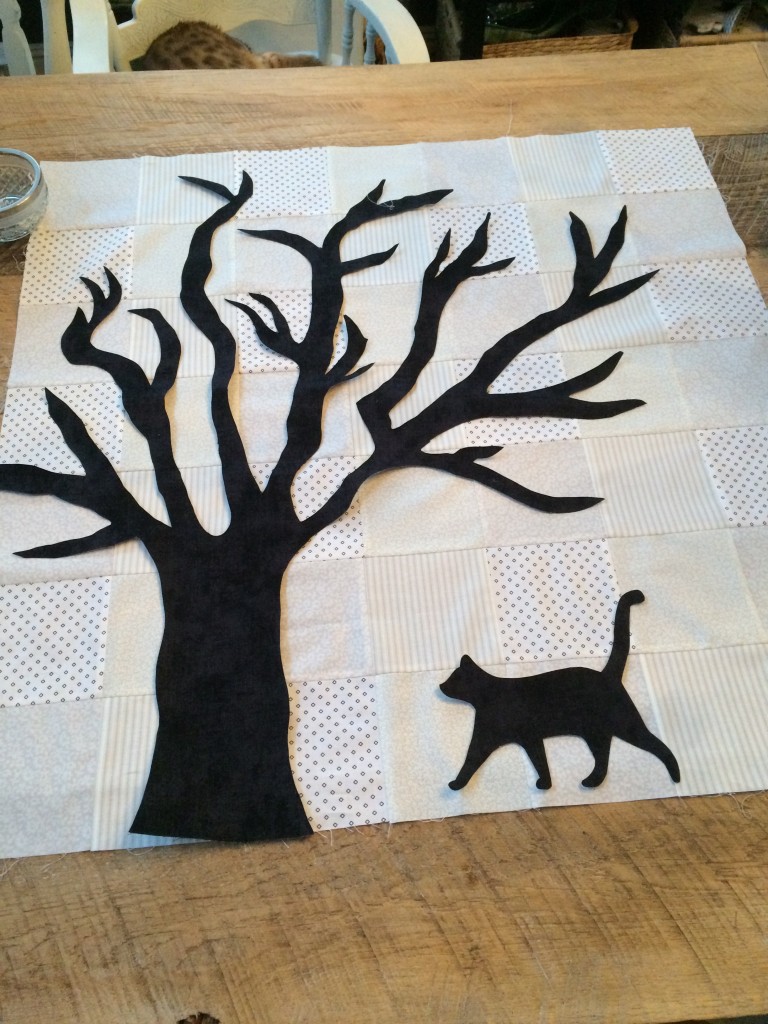 I first made the background by sewing 5″ squares together in 7 rows of 7.  Then the applique comes next.  You could totally add ghosts and bats, I wanted to keep it simple.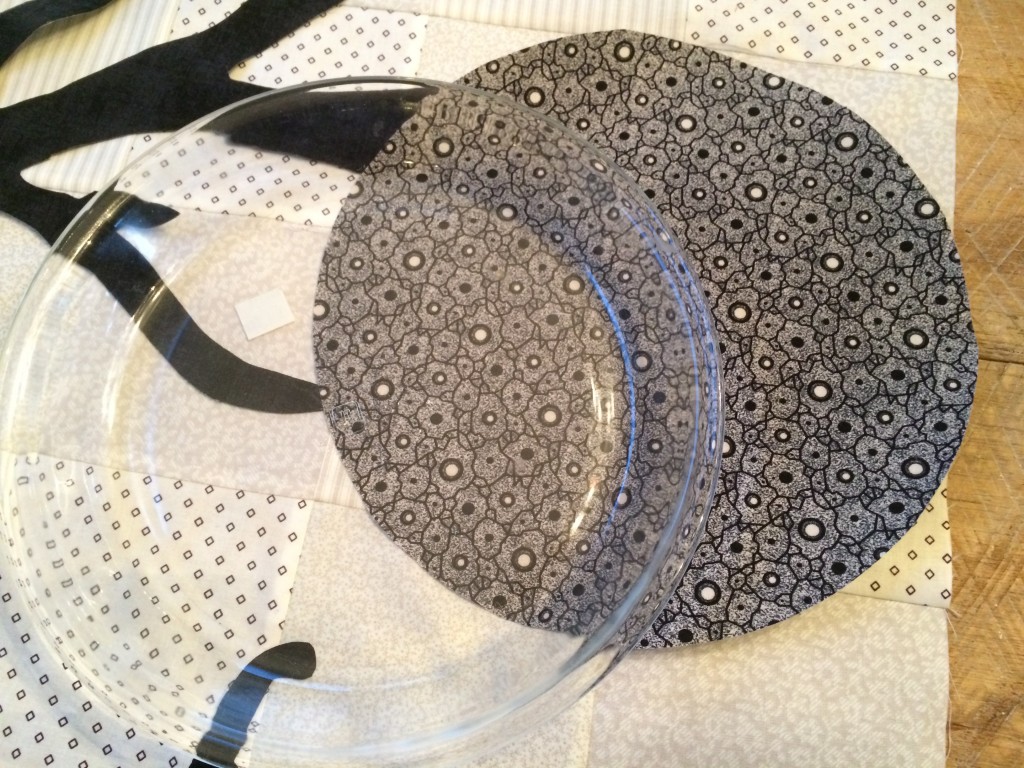 The moon is made by tracing a pie plate.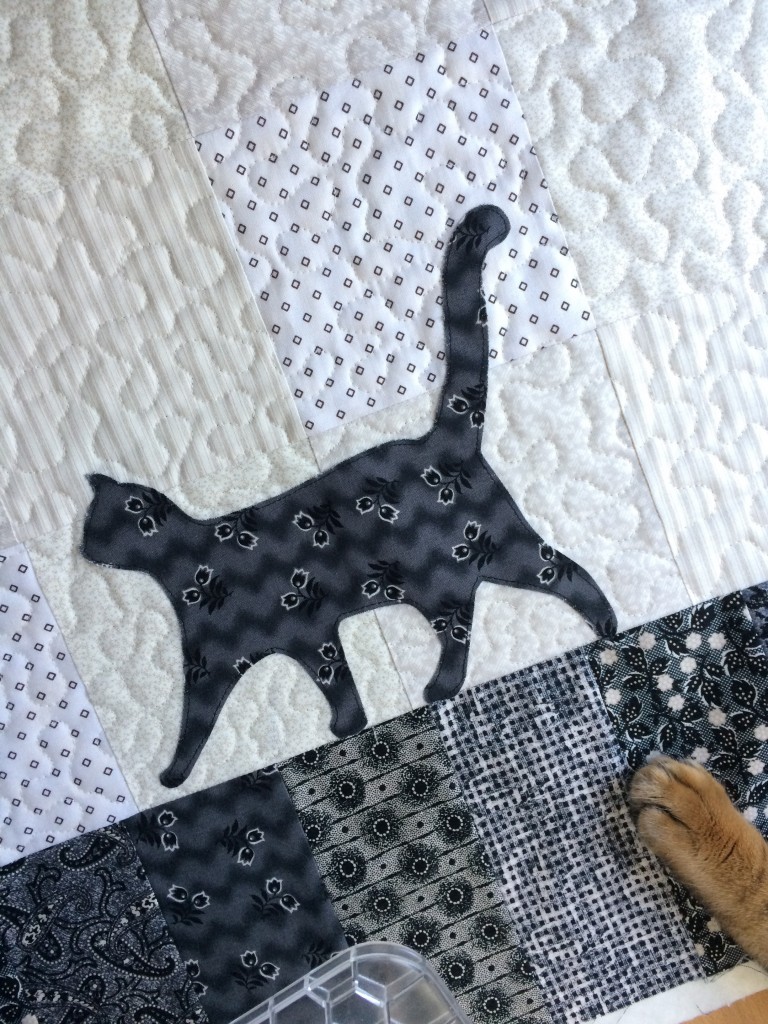 Here is a little close up of the quilting, with Mufasa's permission 🙂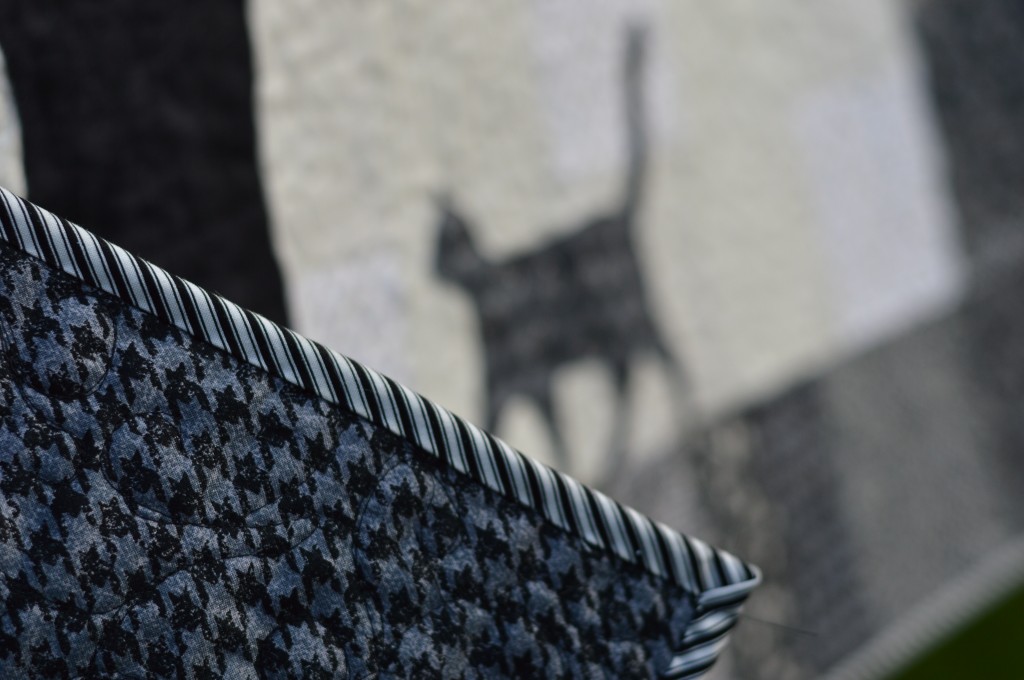 I love striped binding cut on the bias – it's my absolute FAVORITE!!!!  The backing is from Penny Rose's mensware line – I love houndstooth!!!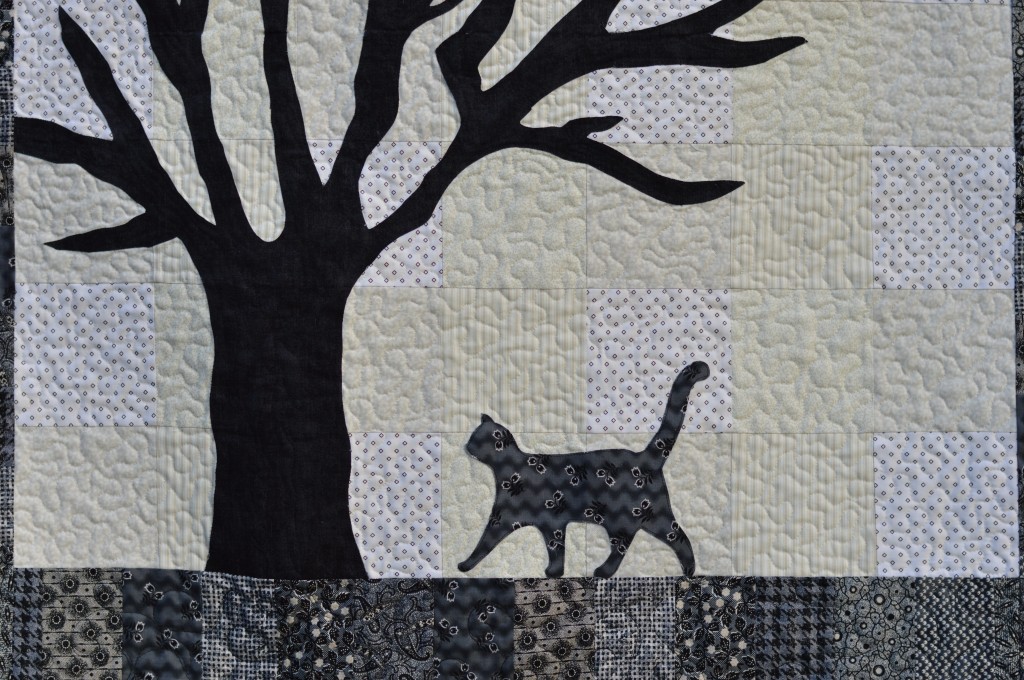 Ok, so this is totally my new favorite Halloween Quilt!