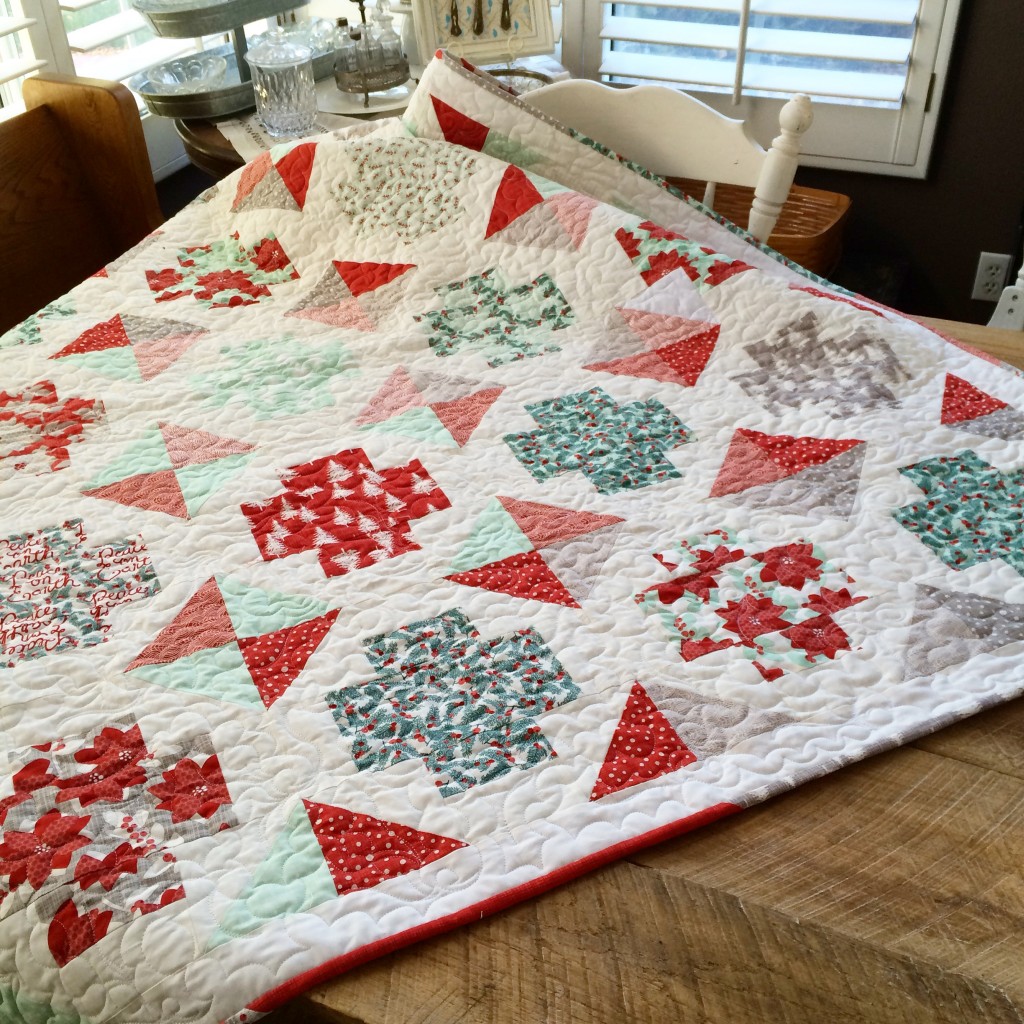 I visited my friend Tina in New Jersey this summer!  We sewed for 5 straight days and this is one of the quilts we put together.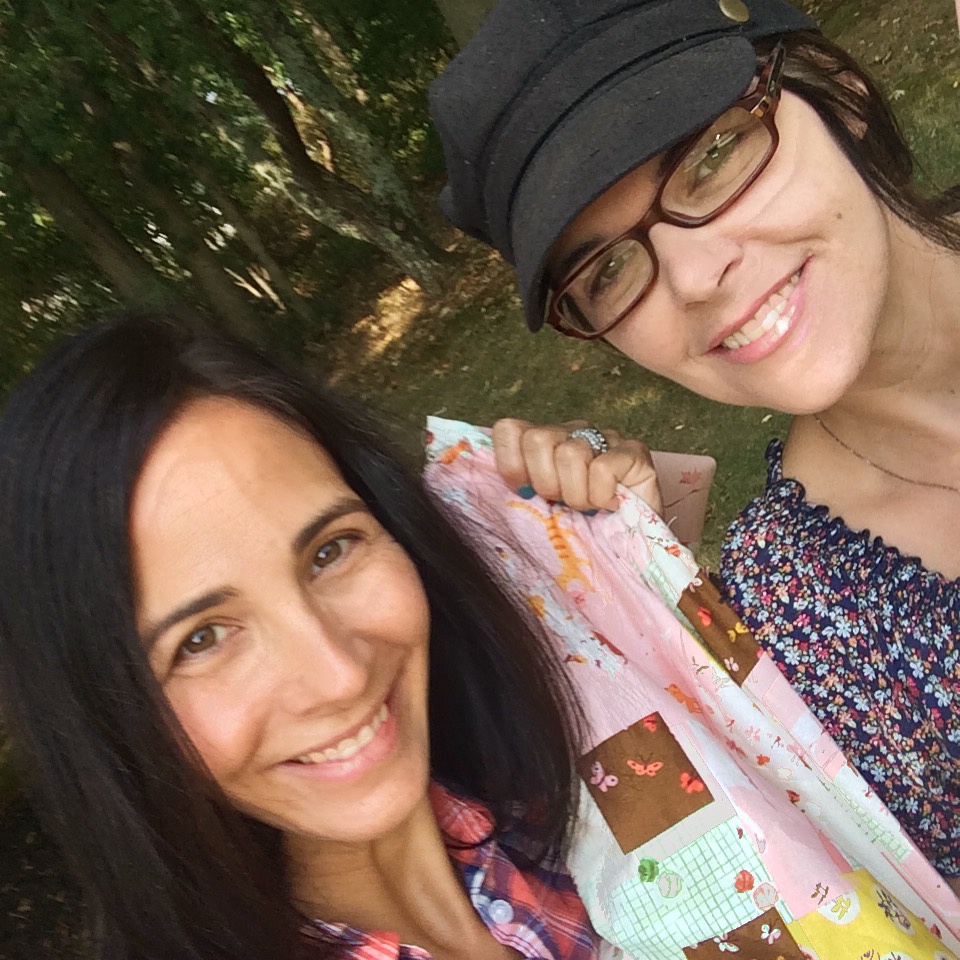 I just got it back from the quilter; just in time for December!  The fabrics are called Winterberry by Moda.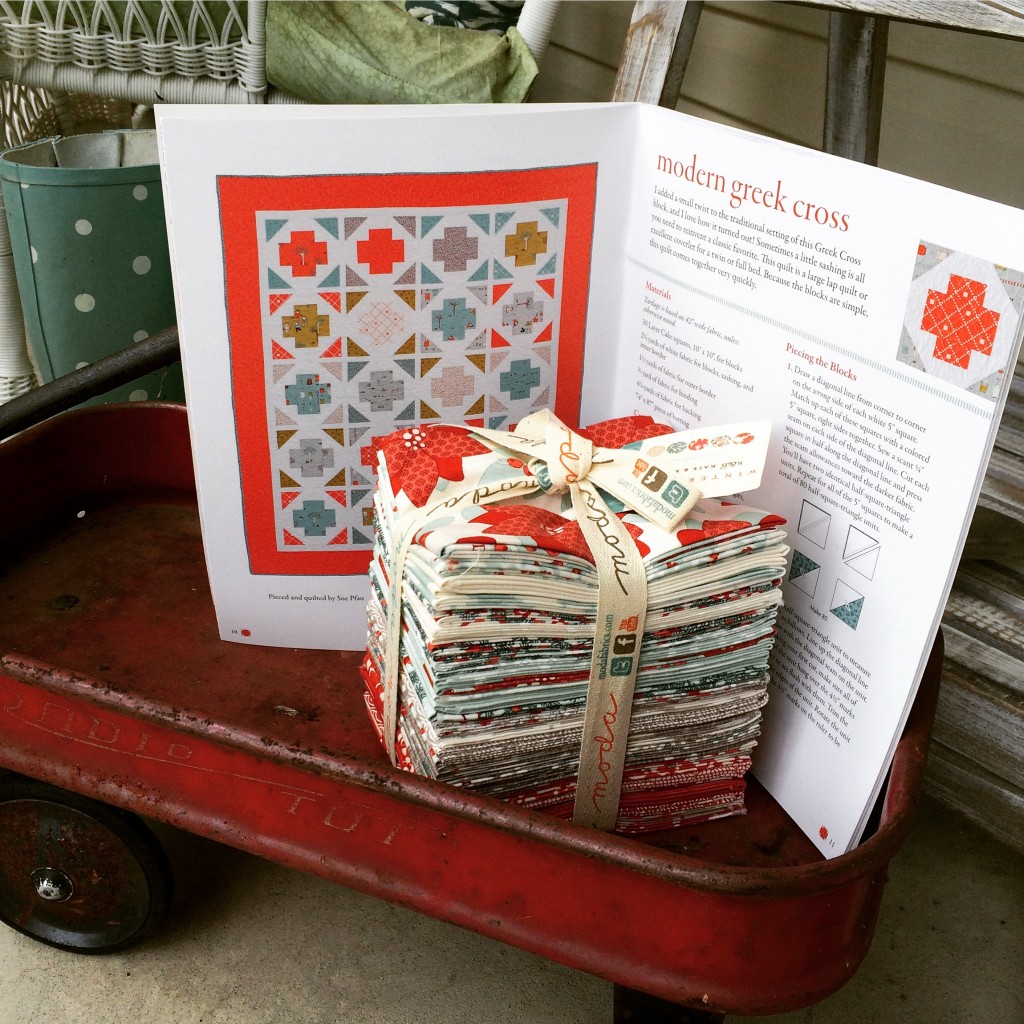 We choose this pattern called Modern Greek Cross.  It is such a FUN pattern!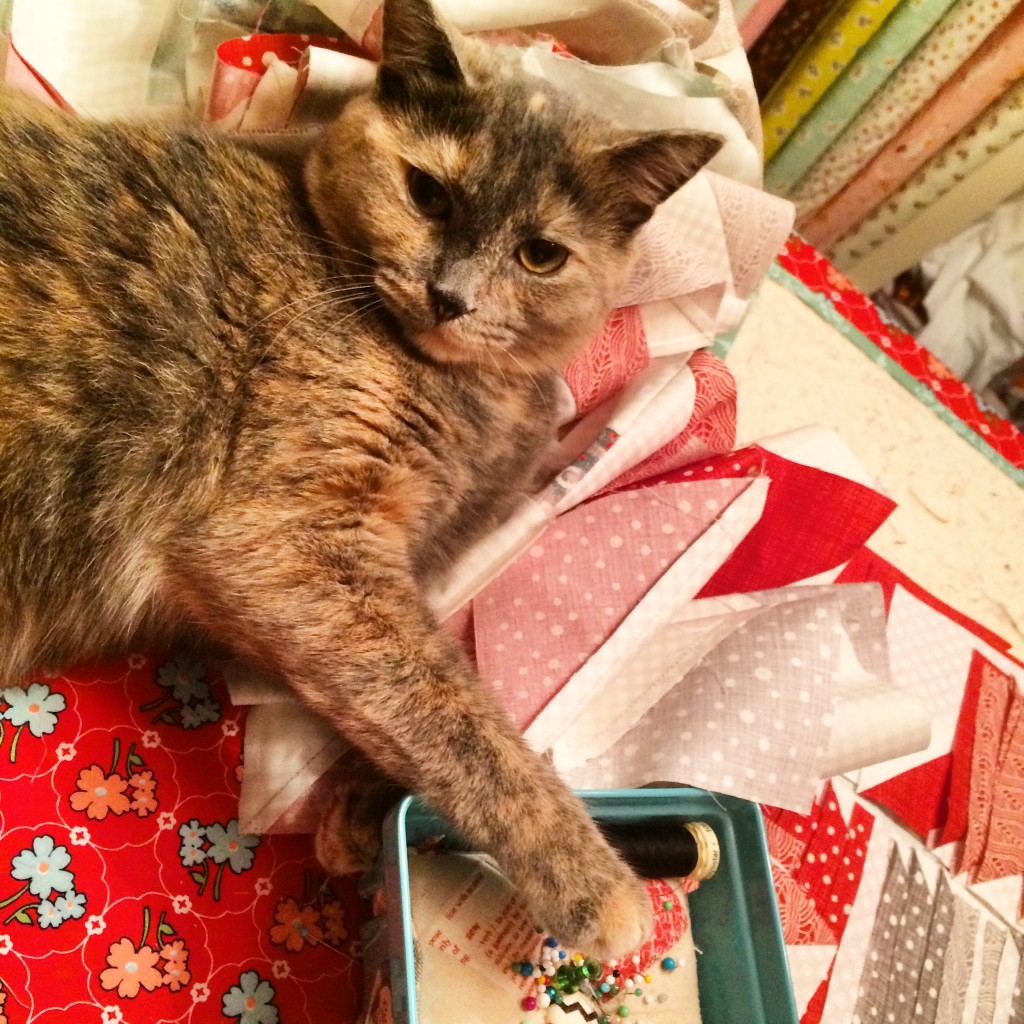 I'm used to sewing with Mufasa so I was so happy to have Roo's company while we sewed.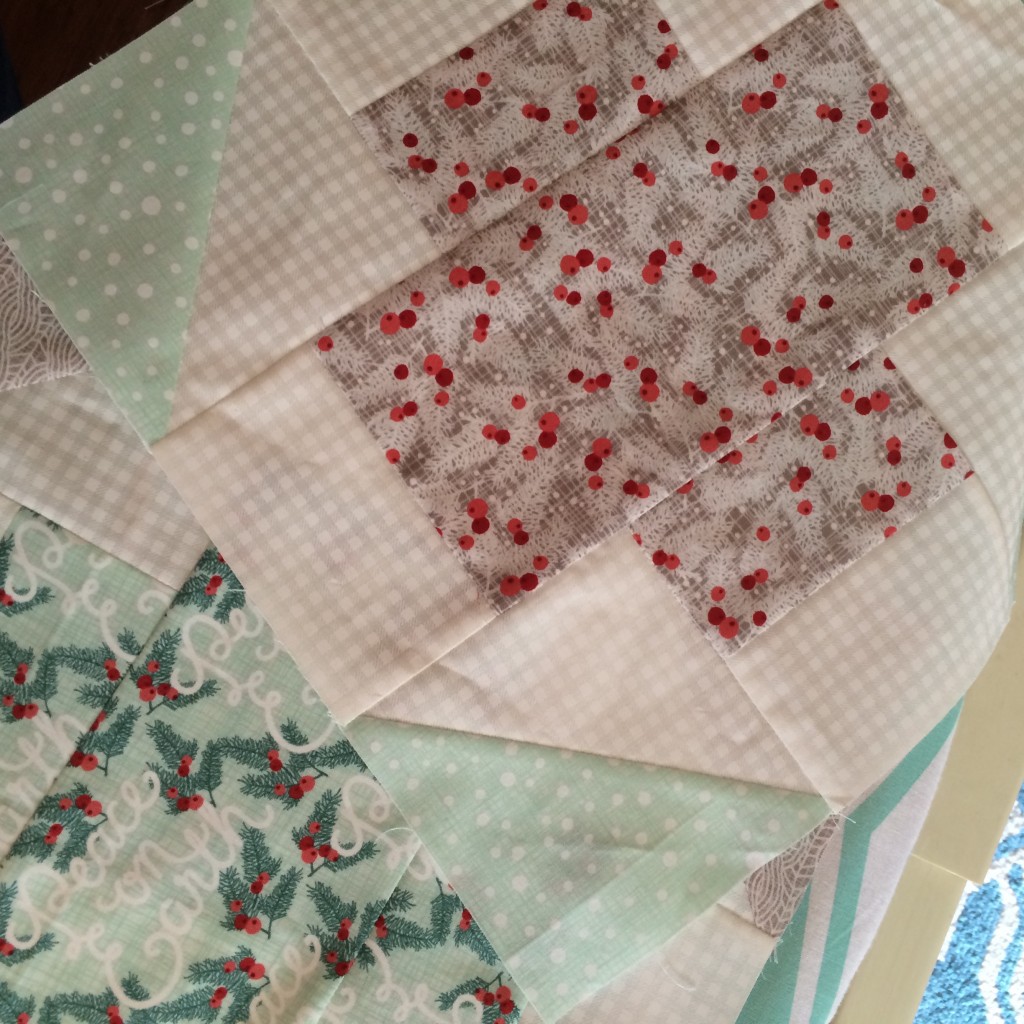 The blocks are so much fun to put together!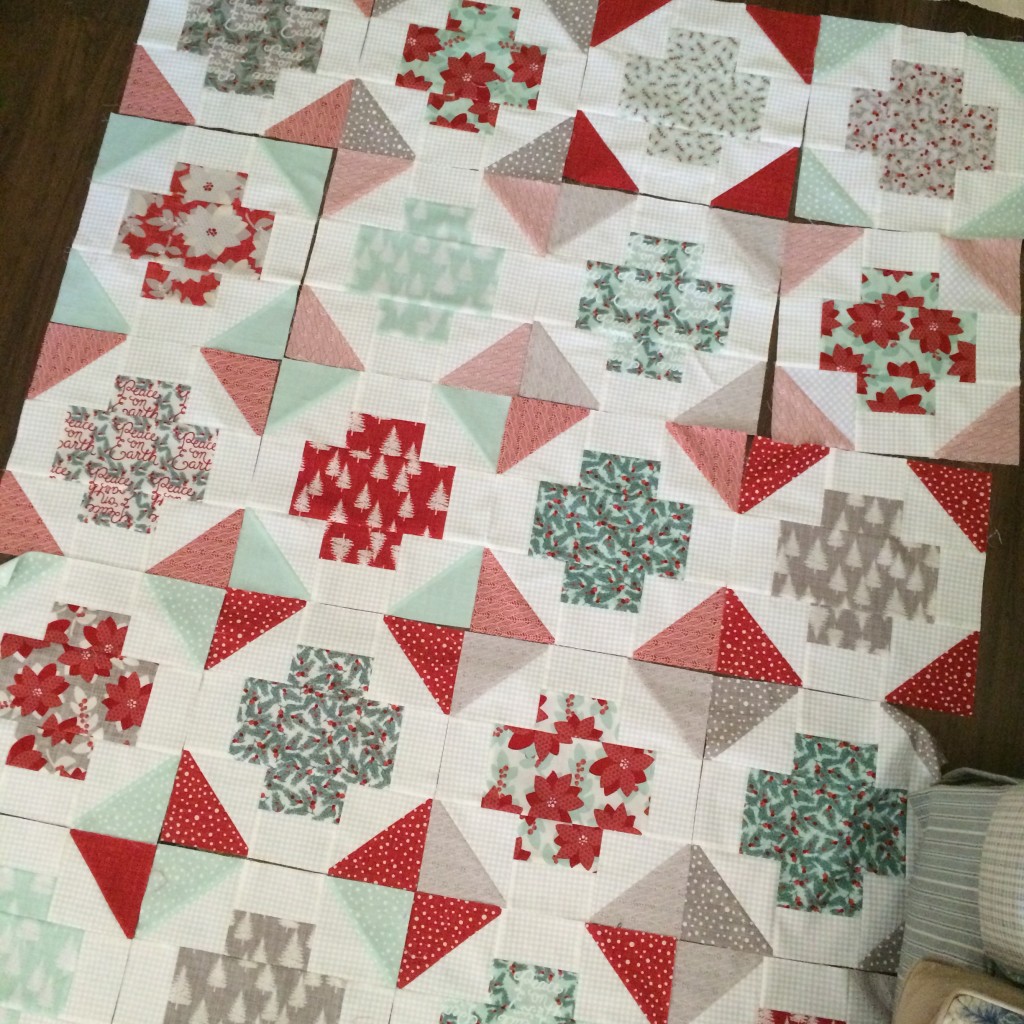 All good kitty quilters must approve the quilt layout before sewing it together!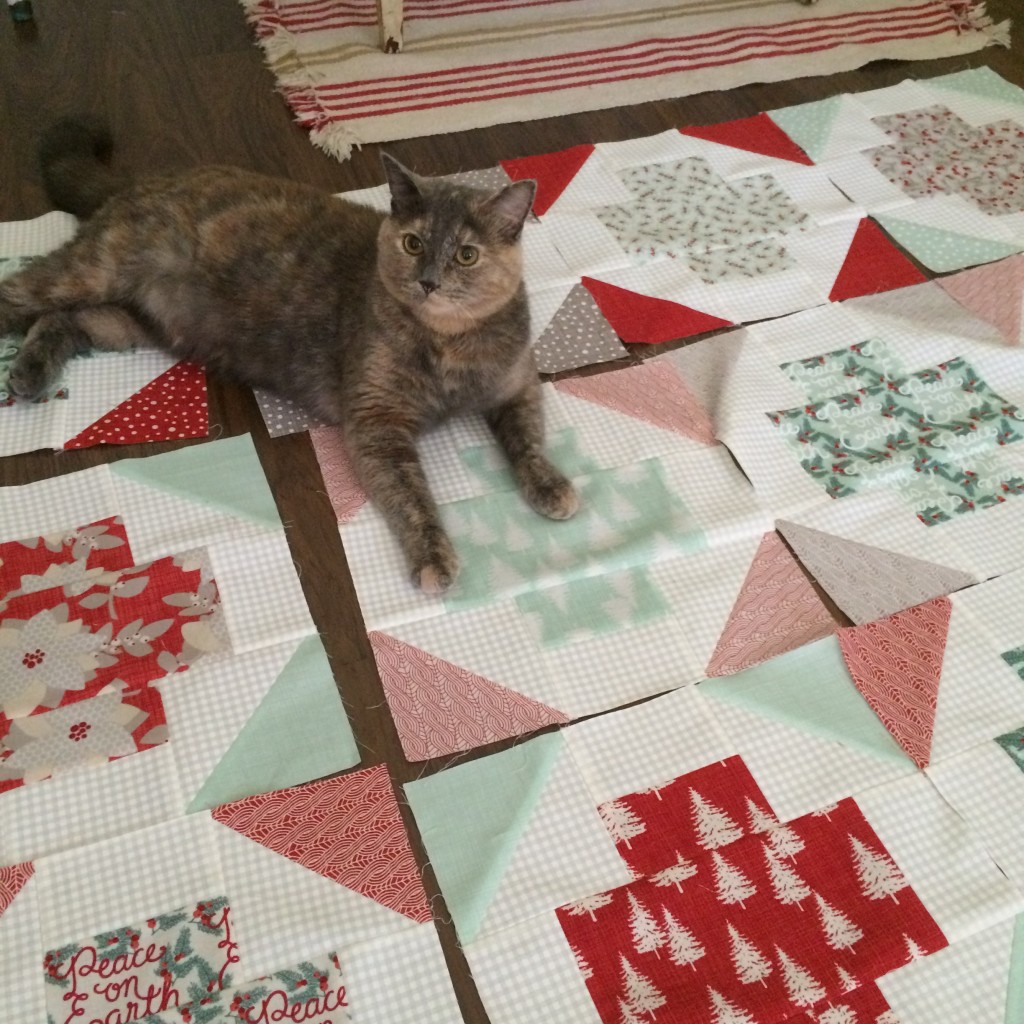 We sewed this together in August and December seemed so far away.  How time files!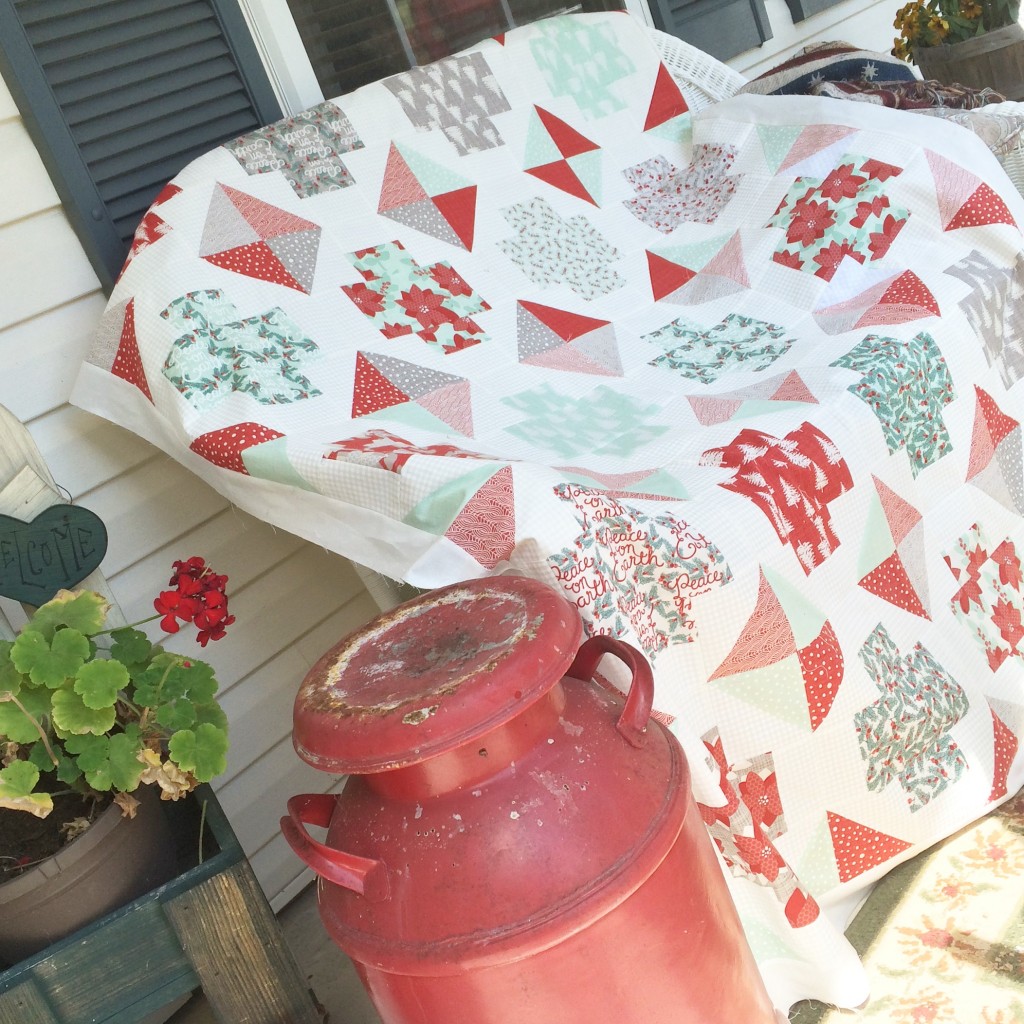 The quilting turned out darling – she used an allover holly design.  I love it!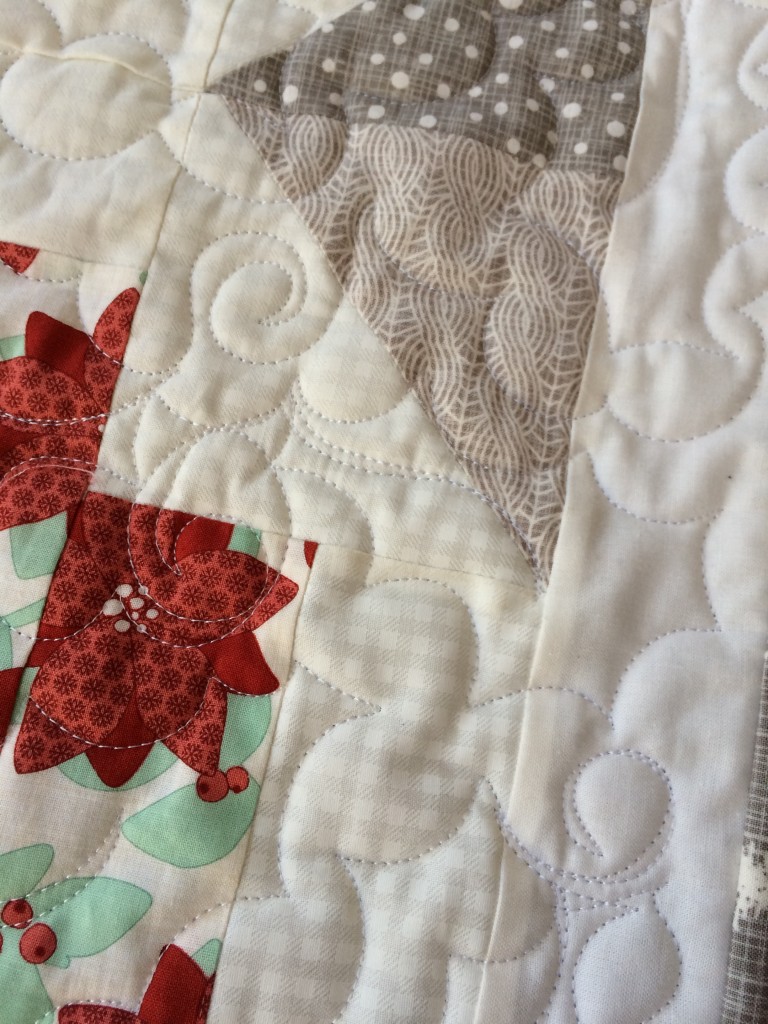 Mufasa totally approves!  I think it's so cute that Roo helped make the quilt that Mufasa is sitting on!  They are best friends and don't even know it!