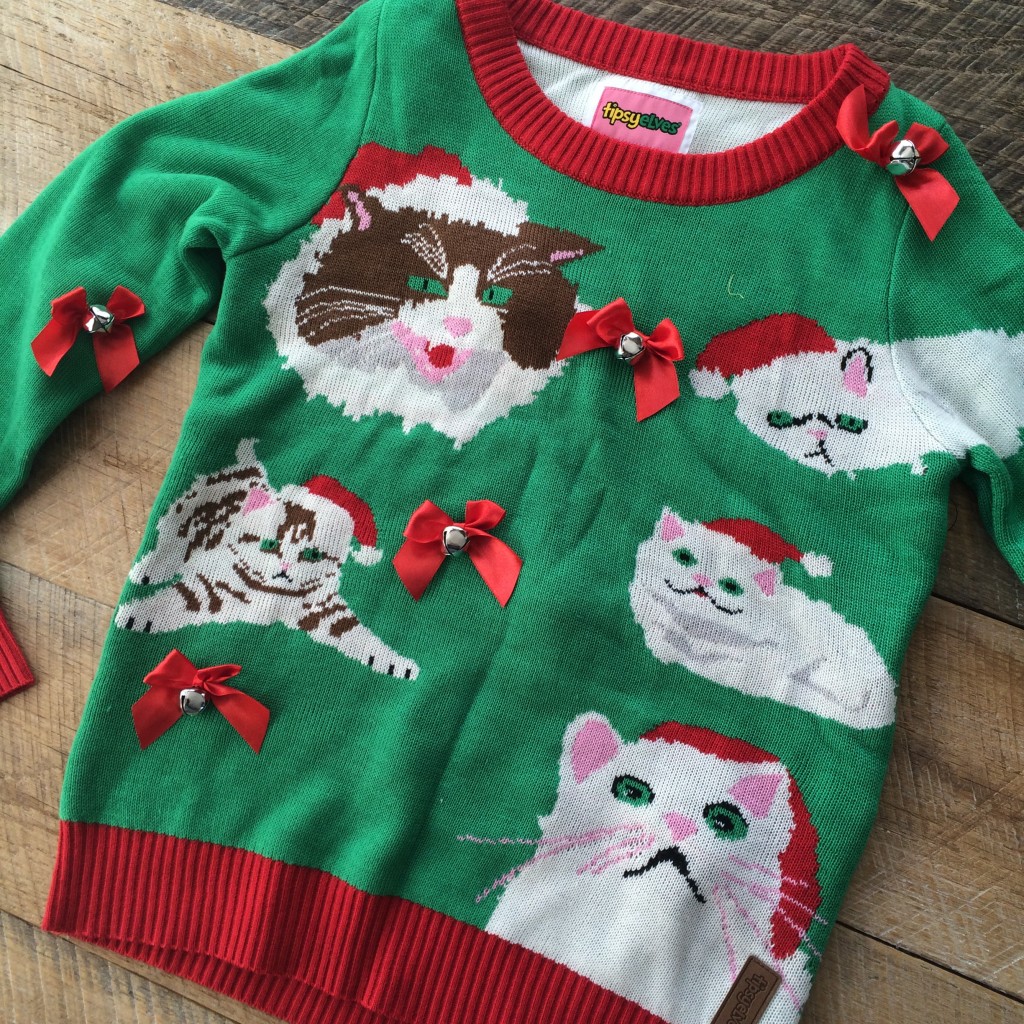 I don't know if I've ever posted about an item of clothing that I didn't sew but I am so in love with my new Christmas sweater that I had to post a few pictures!  The sweater has cats  all over it and bells all over it and bows all over it!  I JINGLE when I walk!!  I got the sweater from Tipsy Elves .com.  I saw them in an episode of Shark Tank – their sweaters are amazing and they even had several cat themed sweaters to choose from!  I wore it to our church Christmas party and i attracted a lot of attention 🙂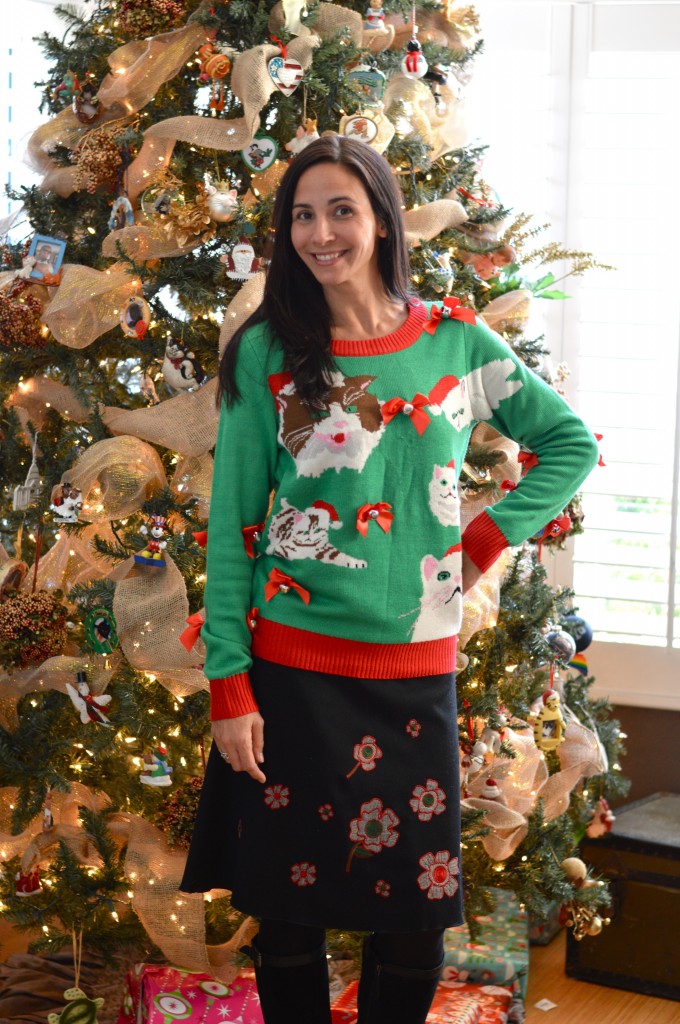 I'm not one for a lot of pictures of myself – but if I'm wearing a cat sweater it's all right!!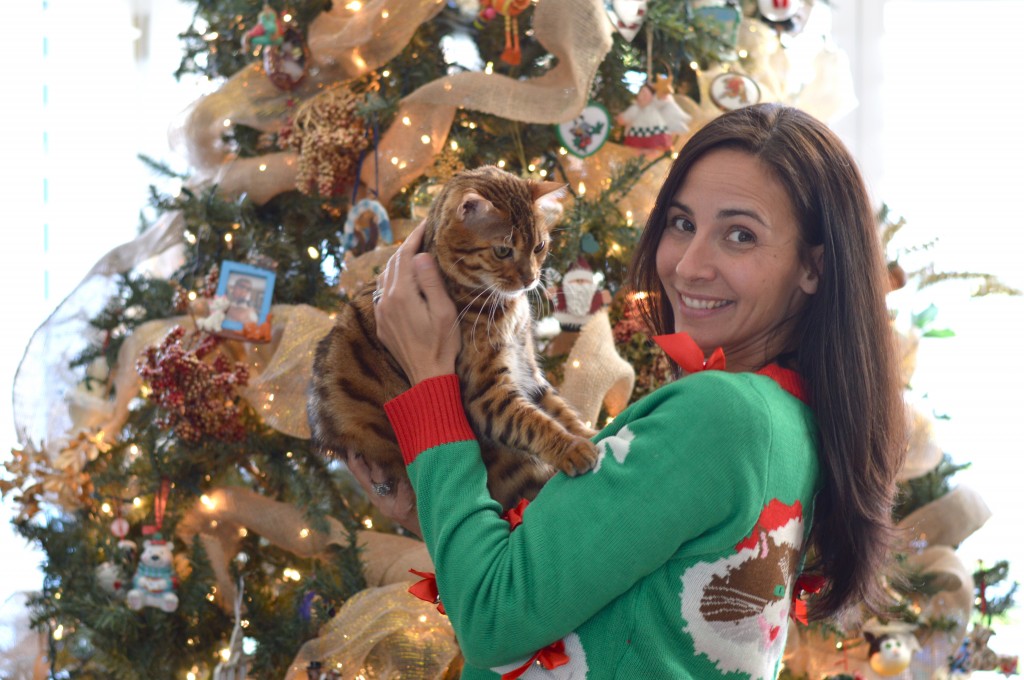 It was very difficult to get a picture with Mufasa – he was pushing away from me as I was trying to hug him – he ended up snagging the sweater 🙁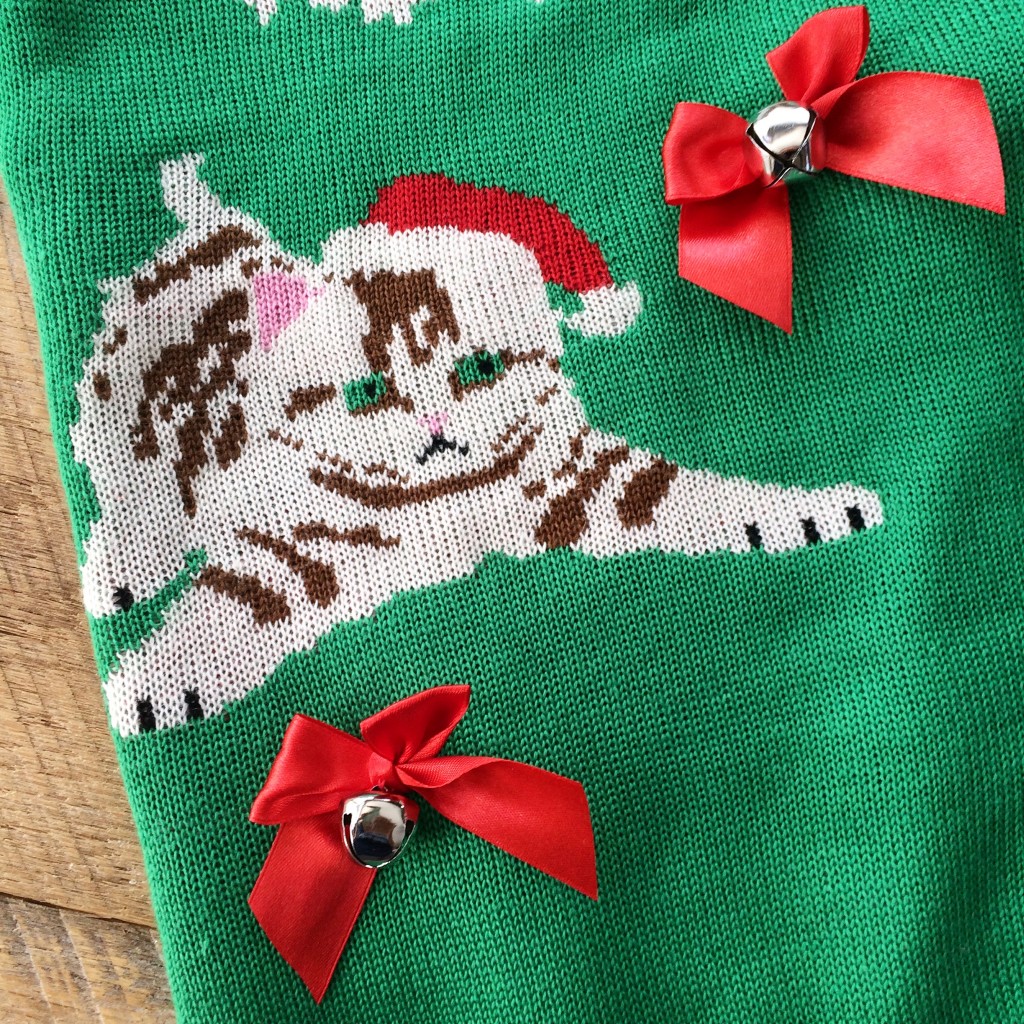 I can't help but smile when I see this sweater!  I wish it wasn't 80 degrees today so I could wear it!