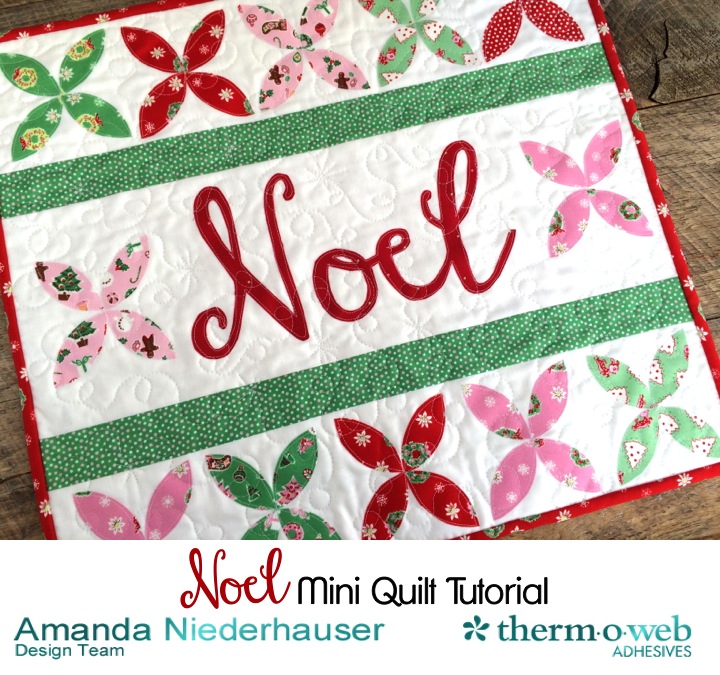 Hello, my name is Amanda and I am addicted to gingerbread cookies and Christmas sewing!  I love this time of year!!!  It's so happy and magical and joyful!  I can't stop listening to Christmas music, baking cookies, or sewing with this Little Joys Fabric from Penny Rose!  I created this little quilt pattern using Therm o Web's EZ print sheets.  All you have to do is print the applique pieces from your computer and you're already on your way to making this quilt!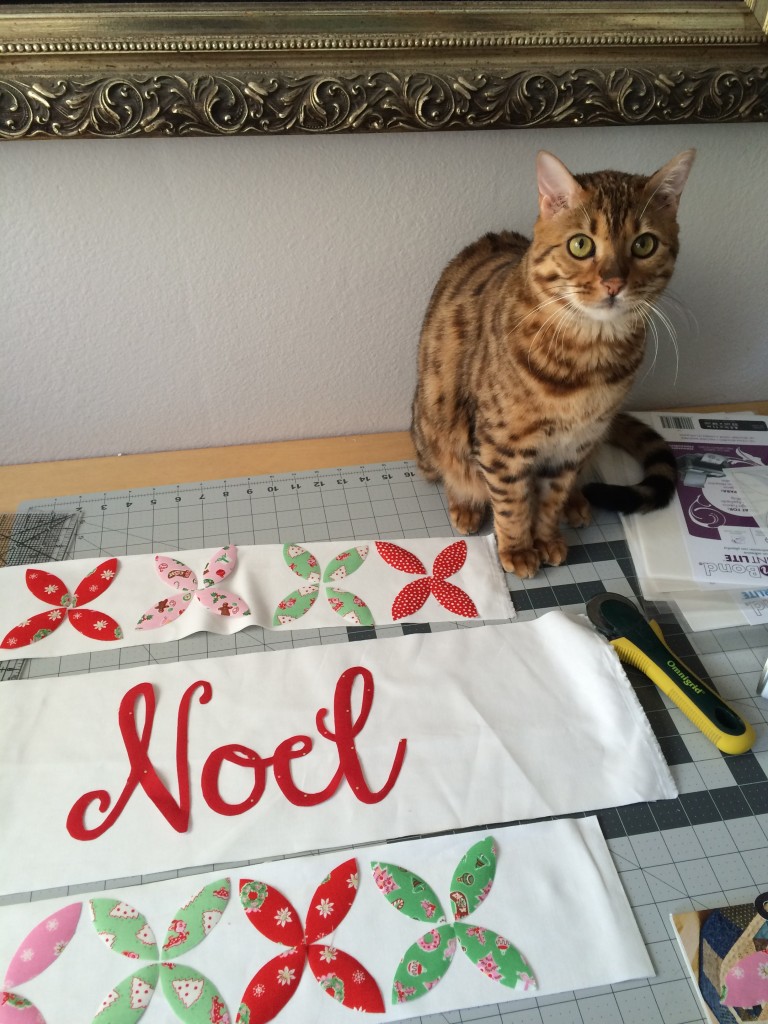 Mufasa was very helpful in the creation of this quilt as you can see.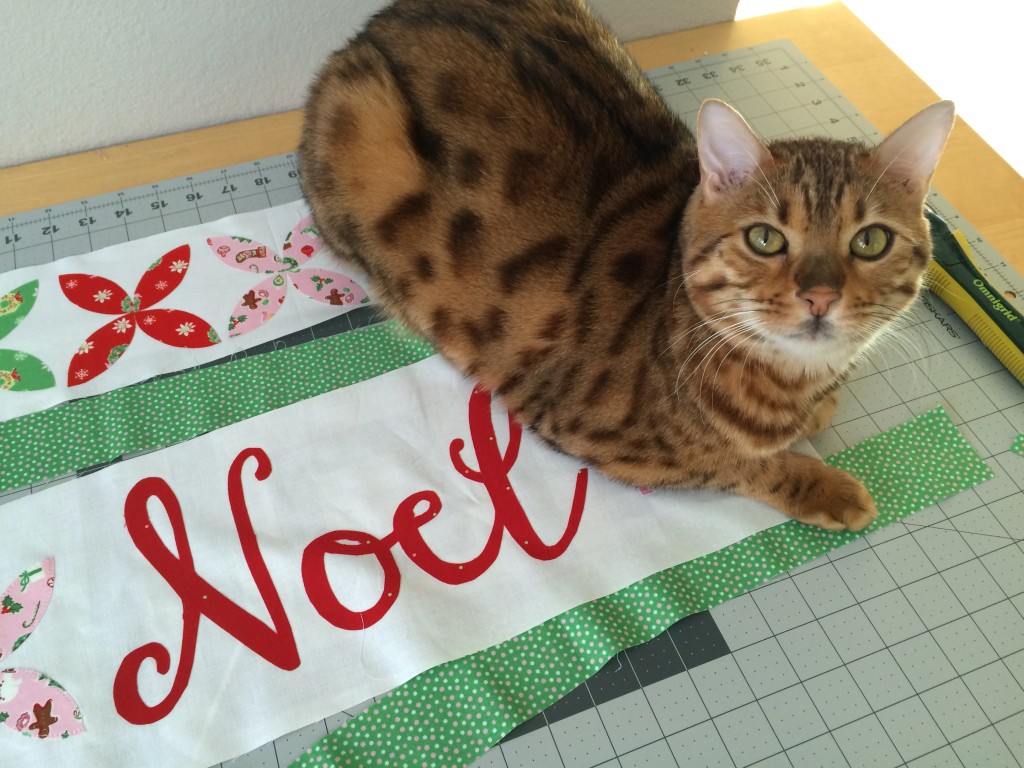 The pattern is over on the Therm O Web blog today!  Hop on over to download the pattern and get the cutting instructions!!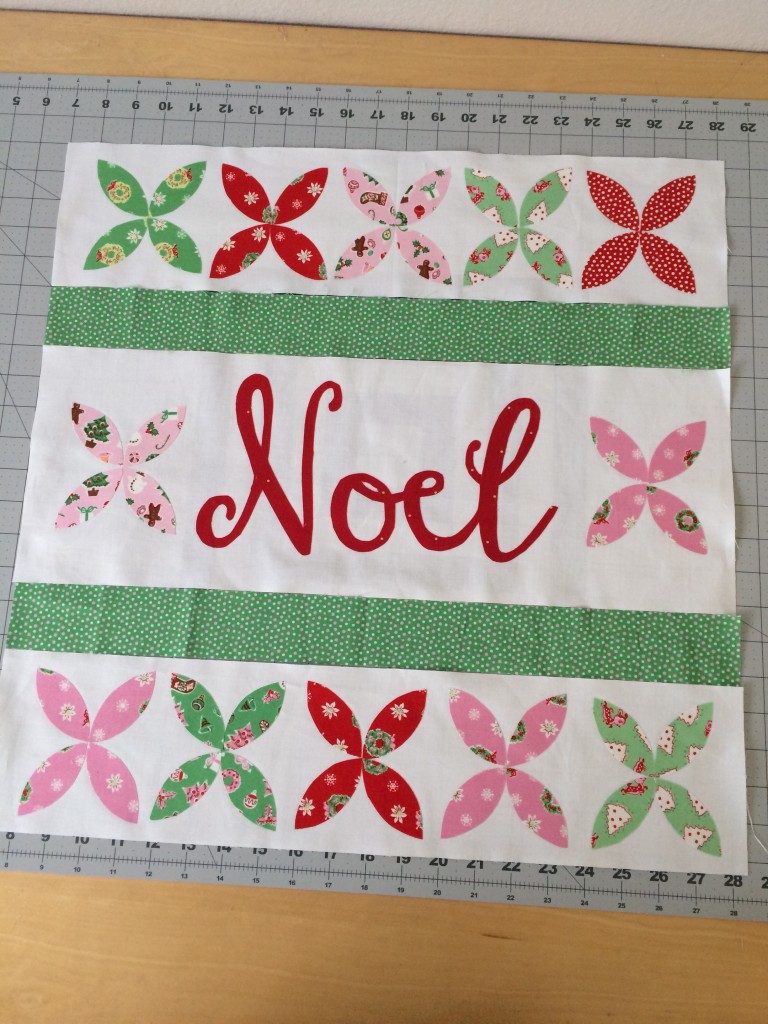 This quilt is perfect to hang on a wall, put on a table, or give as a gift to someone special.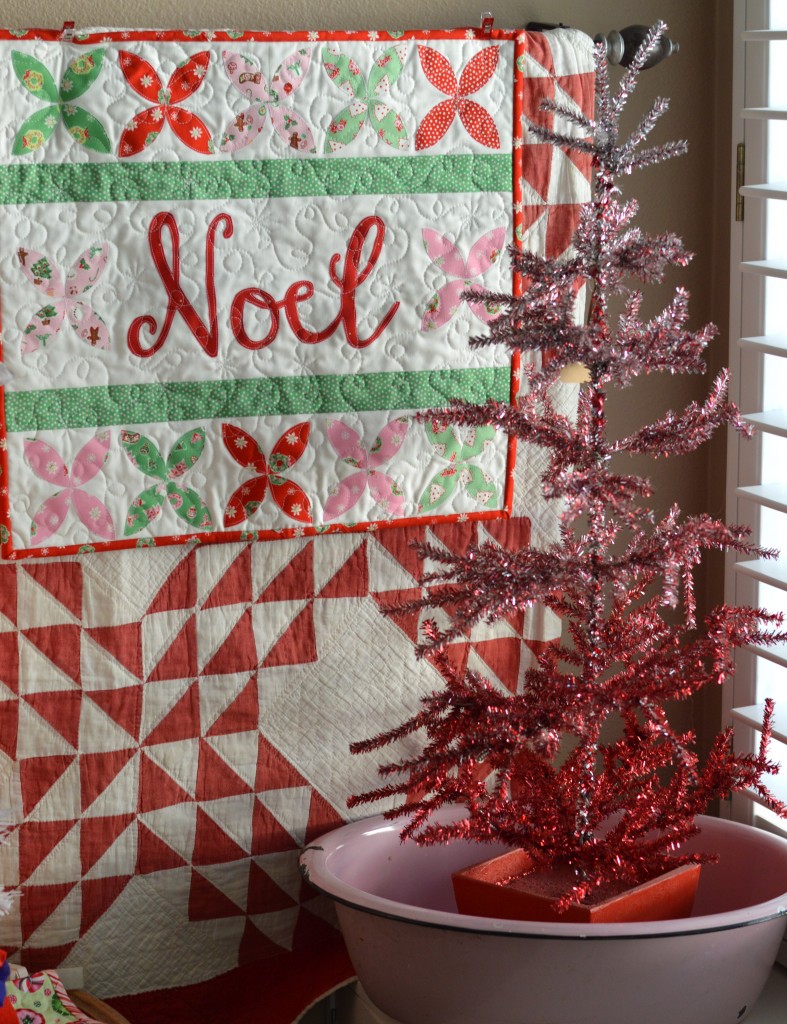 Because most of this quilt is applique, I didn't want the applique pieces to puff out from the quilt so I quilted over the entire top.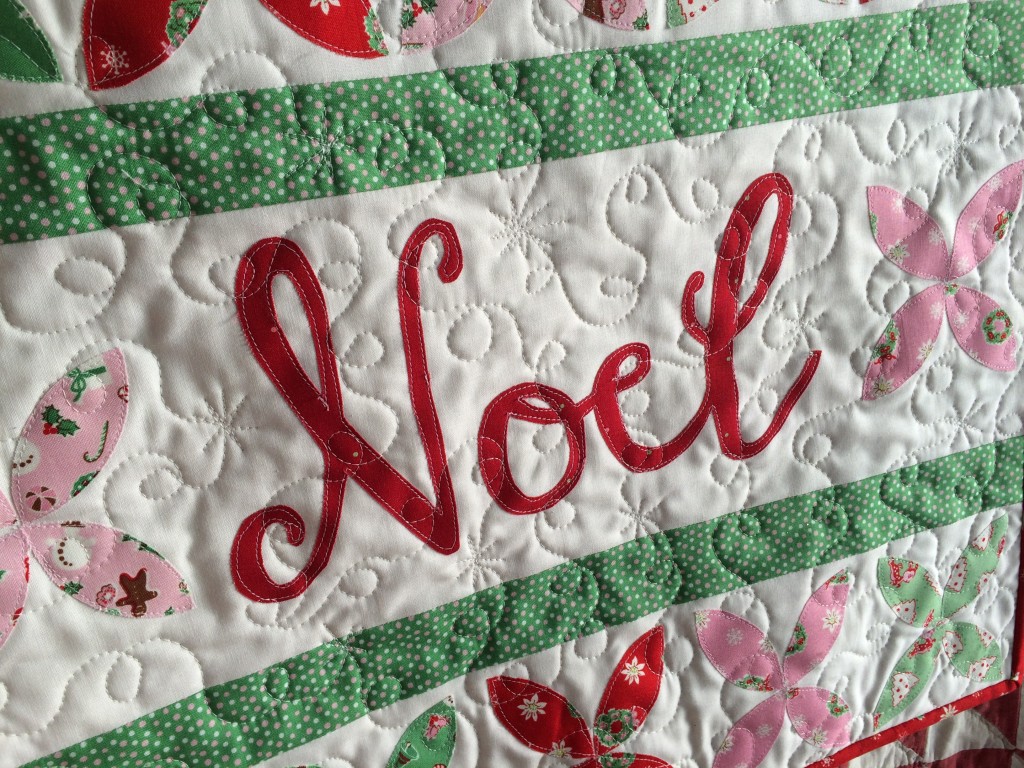 Merry Christmas!!