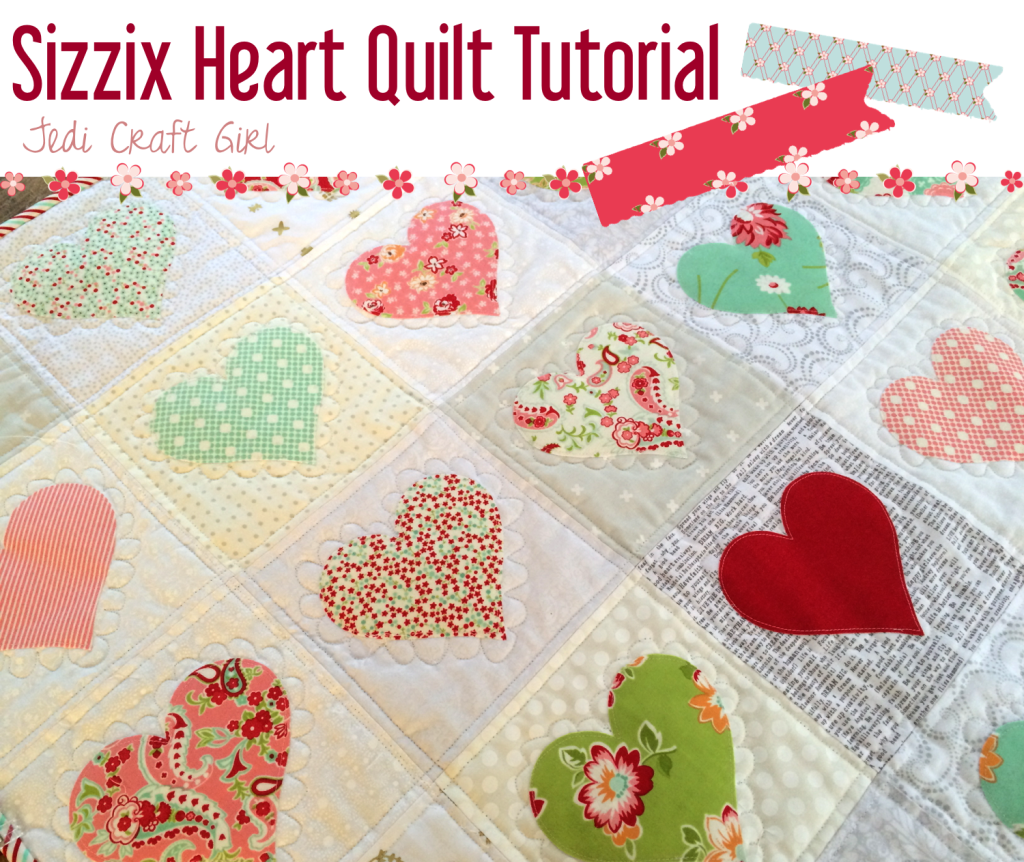 I think I love Valentine's Day so much because it pulls me out of the "After Christmas Blues".  It's bright, and happy!  I love the simplicity of this quilt – a simple heart applique.  What makes it feel special is that no two hearts are the same and the backgrounds are a variety of low volume prints.  When ever I go to a quilt shop and I'm not sure what to buy, I end up purchasing charm packs.  I had this "Scrumptious" charm pack by Moda tucked away and it was perfect for this project.  You can hop over to the Sizzix Blog for the full tutorial!!
I love using the Sizzix Bigz Heart Die #3 because it fits charm squares perfectly and there is not much waste.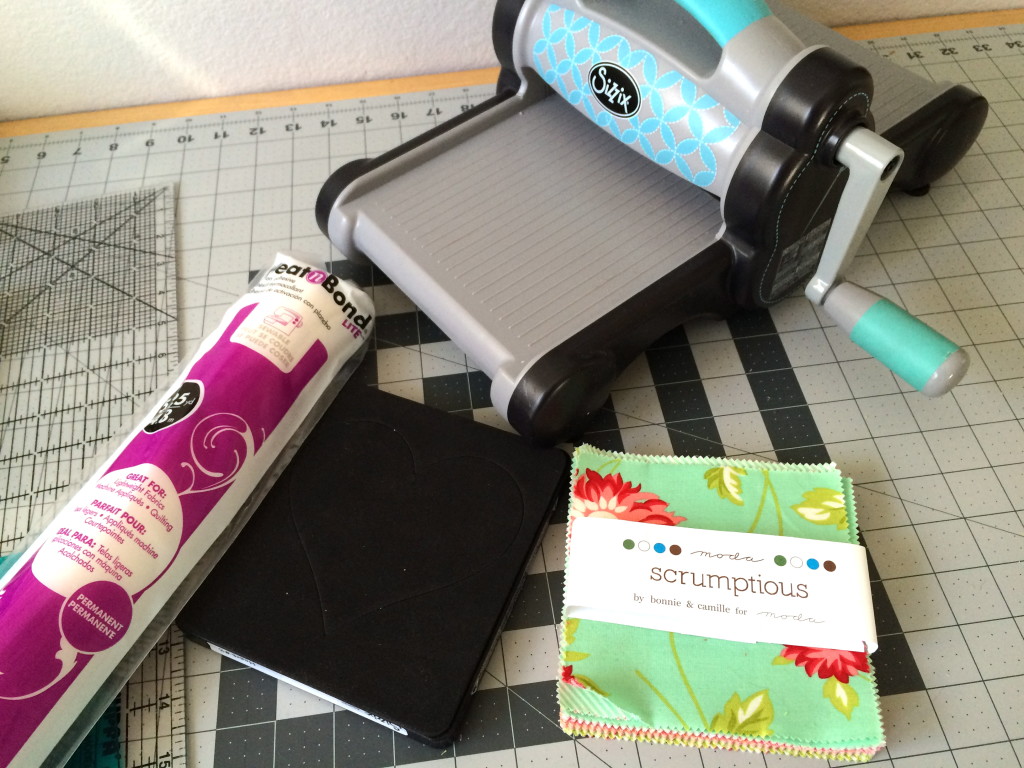 I used Therm o Web Heat n Bond Lite to fuse the hearts onto the quilt.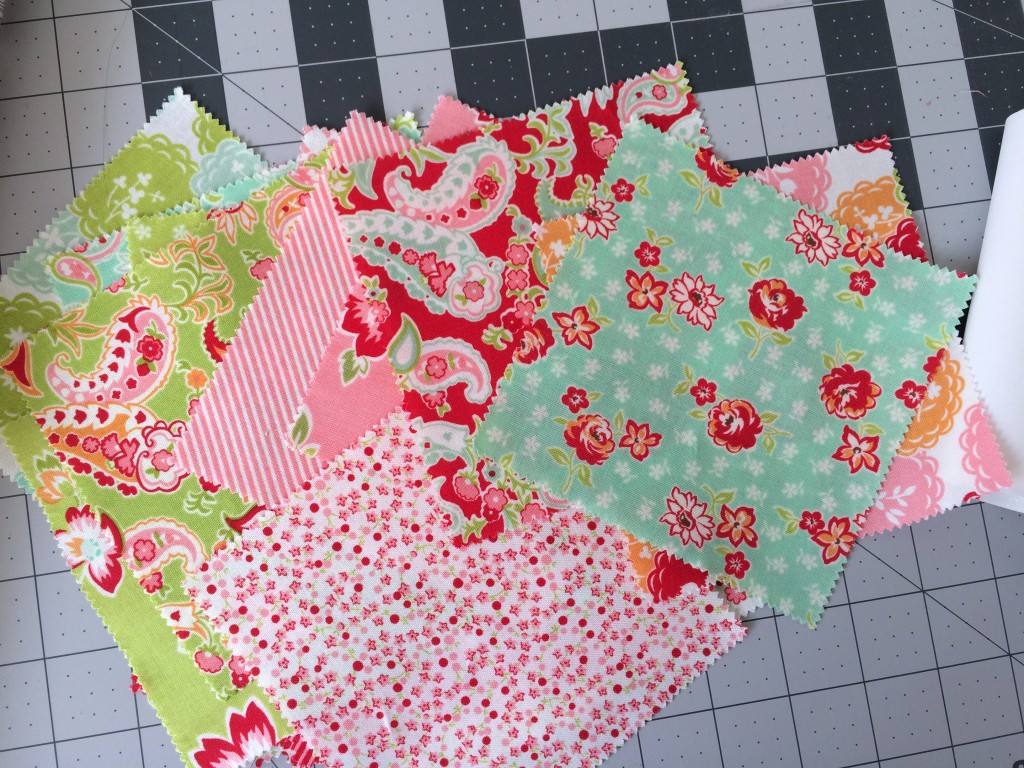 I can't get enough of these colors!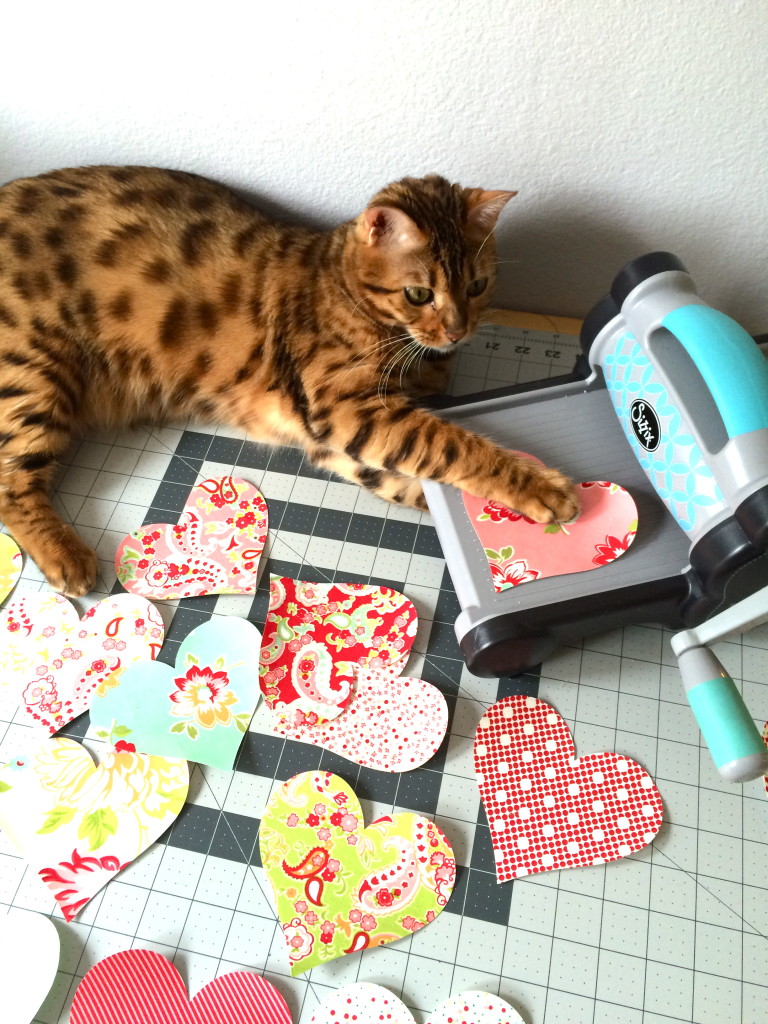 Mufasa was very helpful on this project.  His favorite toy is the Sizzix machine!!!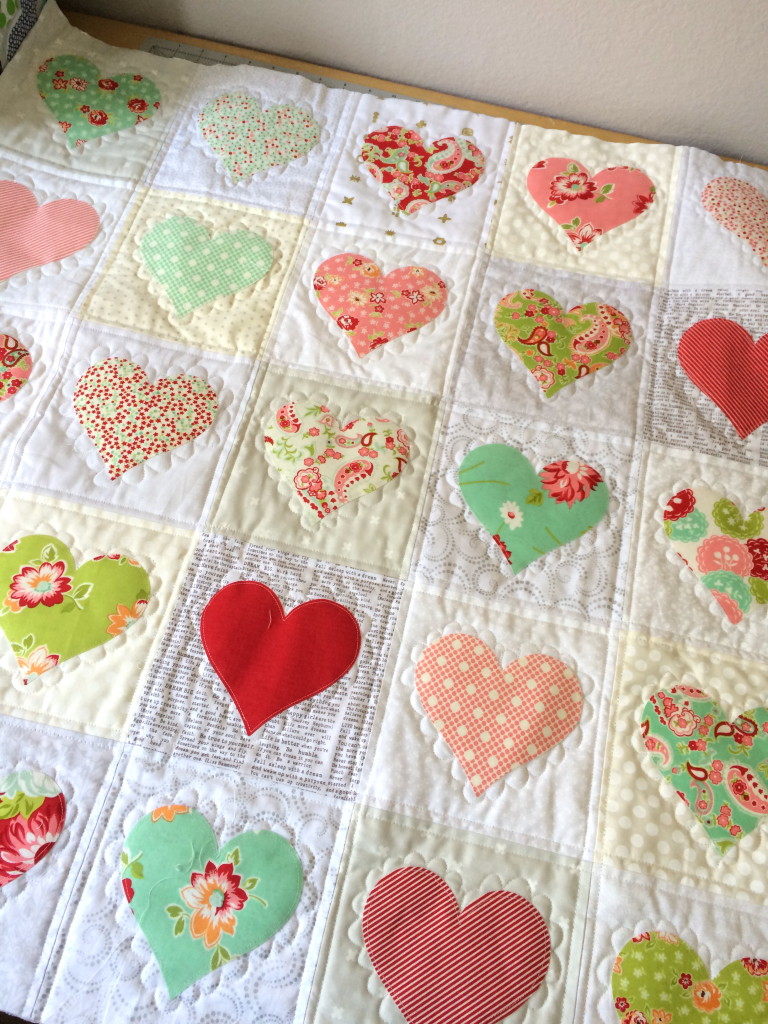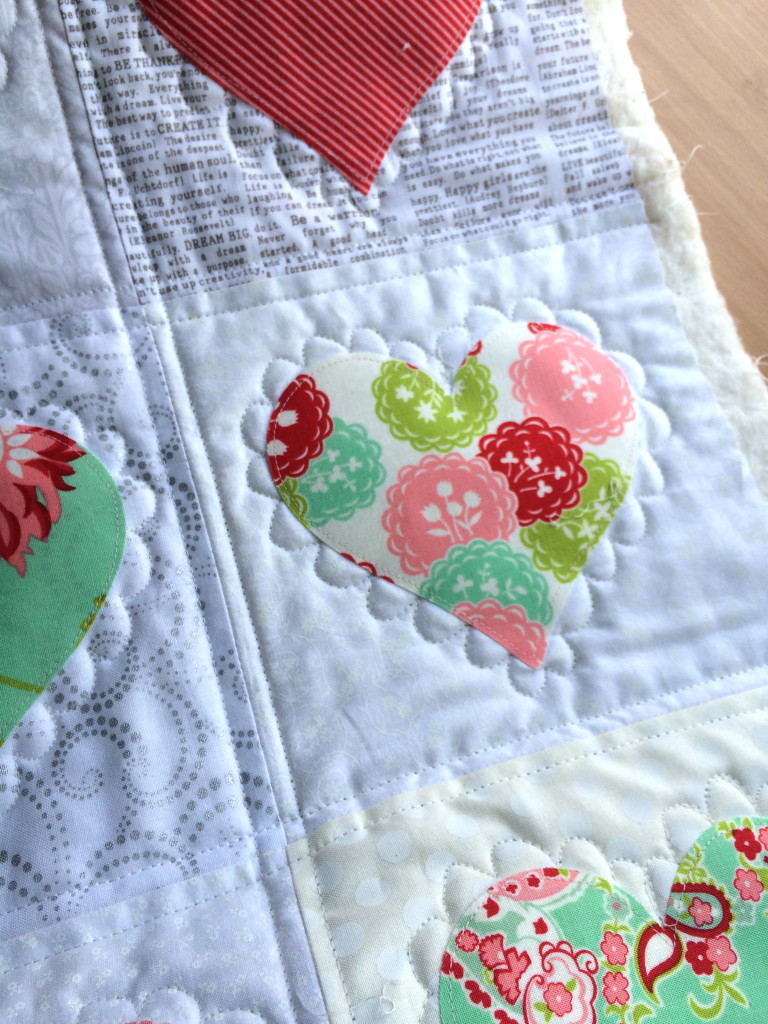 I quilted a scallop boarder around each heart to give it a "Valentine" feel.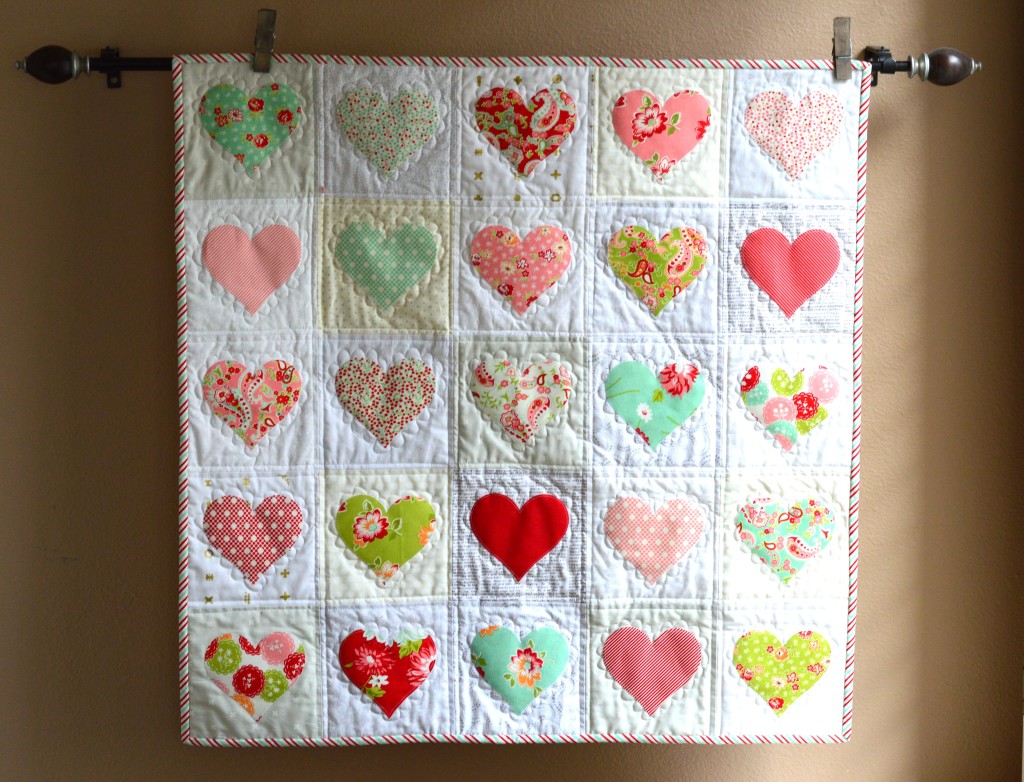 I am so in love with this quilt!  It was so fun to make I'm thinking about making another one!!!