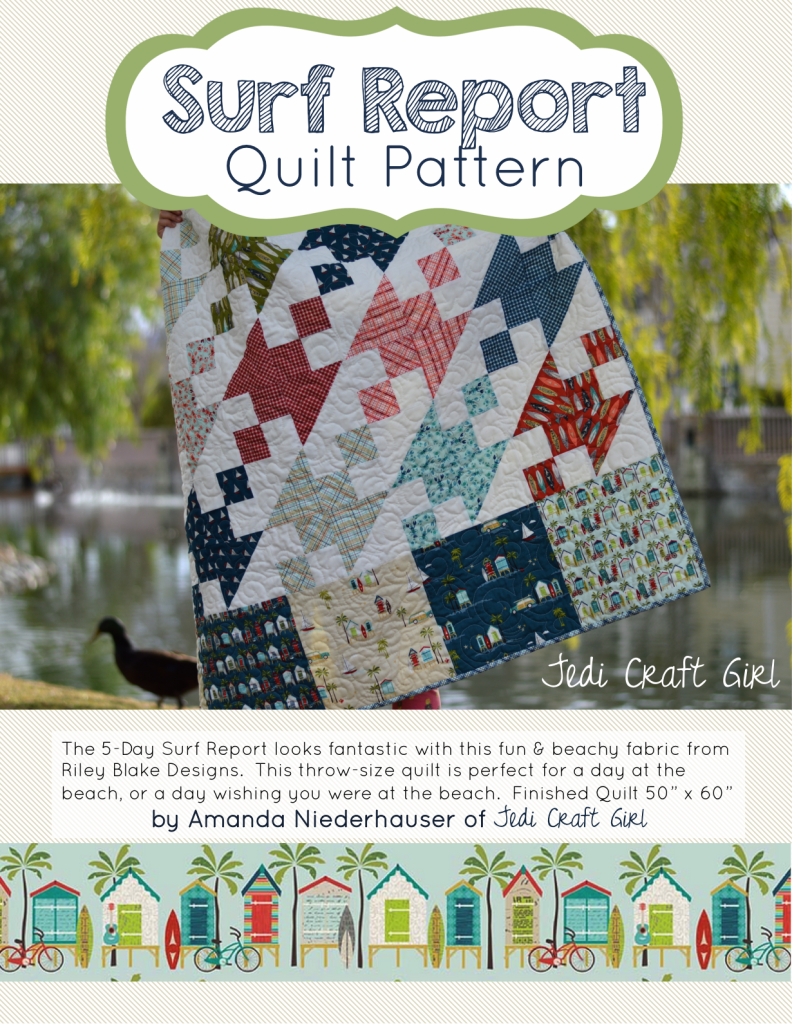 I grew up in a family that listened to the Beach boys every day. I grew up in a family whose parents were from Southern California and surfed at beaches such as Doheny, San Onofre, and Rincon.  I grew up with a dad who made surfboards in the garage and my favorite smell was the smell of hot surfboard resin. I grew up with a stack of surfer magazines in my room and pictures of cute surfer boys plastered all over my walls. I grew up spending weeks at Newport Beach with my cousins in the summer.   I grew up admiring surfers like Kelly Slater, Mark Occhilupo,  and Tom Carroll and watching The Endless Summer on the weekends.  I grew up in California.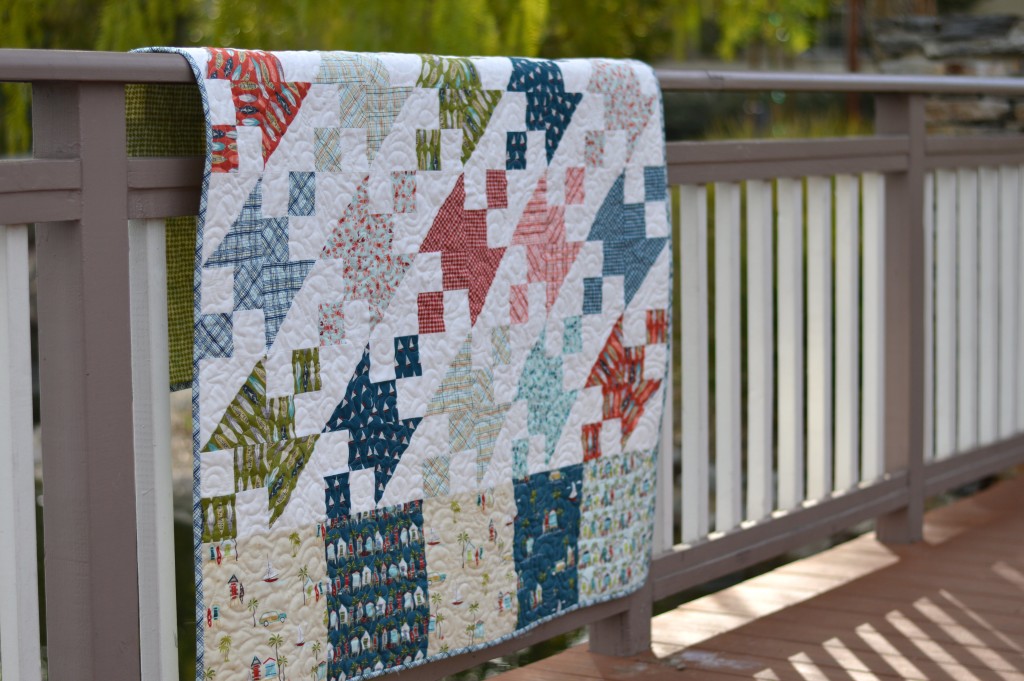 This fabric that Dena Rutter created for Riley Blake Designs called Off Shore, embodies all the classic iconic surf culture that I remember as a kid: The lazy days at the beach, riding your bike down the boardwalk, and just hanging out at the beach house. This quilt that I designed is called Surf Report because it has five blocks on the top and the bottom for the five-day surf report forecast.   From looking at the fabric,  it looks like sunny skies, offshore winds and chest high surf.  FYI here is today's surf report:
WNW swell will continue to show a little better through the day as the period comes down some and the peak energy trends a little more west. Improving conditions through the afternoon as the tide drops, before draining most spots on approach to a 0.6′ low at 5:49pm. Winds are light onshore.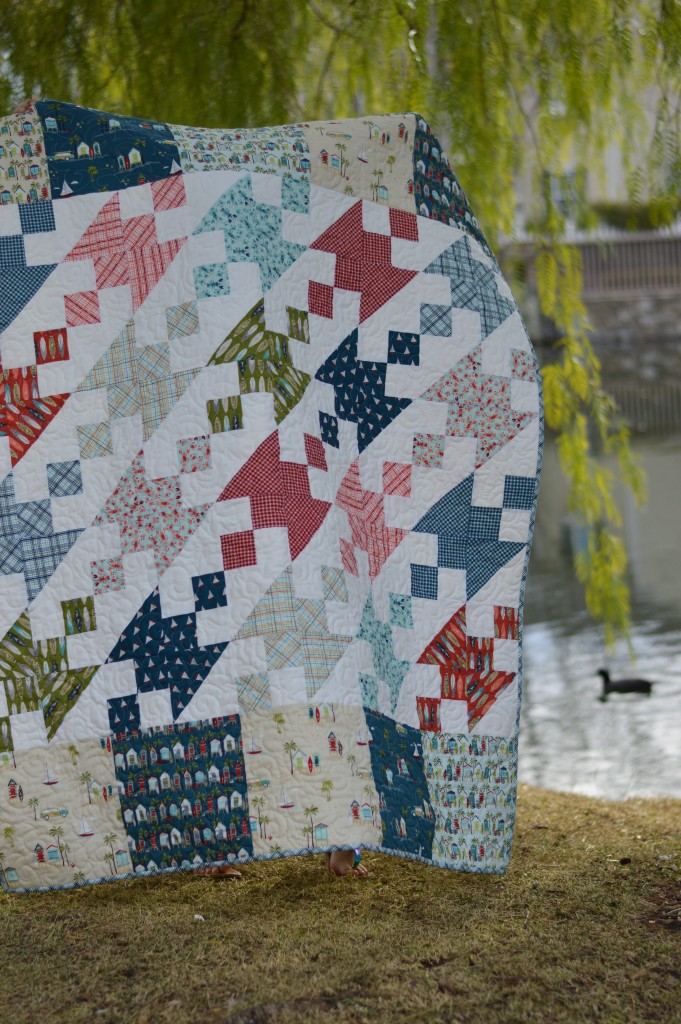 I love the block in this quilt because it reminds me of a iconic tribal surf image and it's very masculine. I am so excited to be giving this quilt to my dad for his birthday.  In fact, the whole family is taking him to a Beach Boys concert to celebrate.  I think he will love this quilt!  You can download this pattern for FREE by clicking here.  Tag me on Instagram when you make yours!!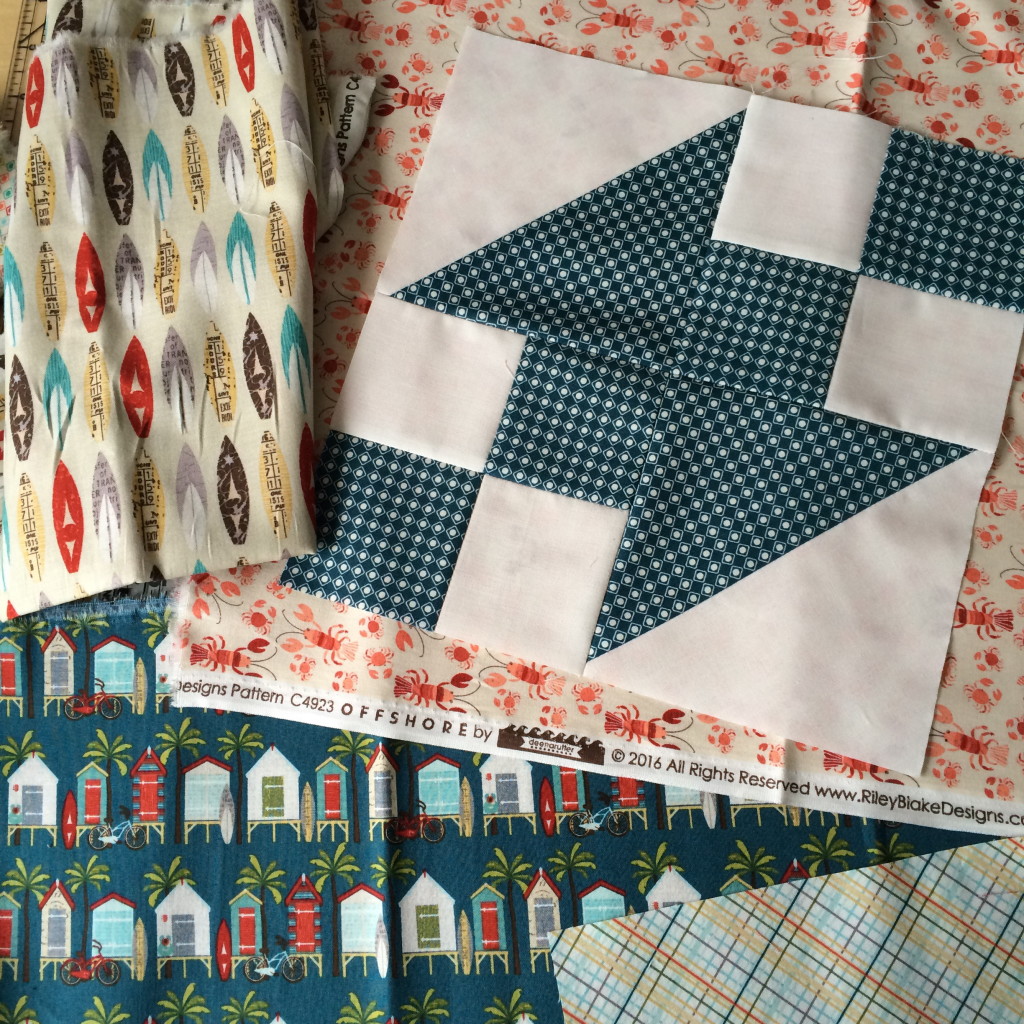 Mufasa totally approves of this "guy" quilt.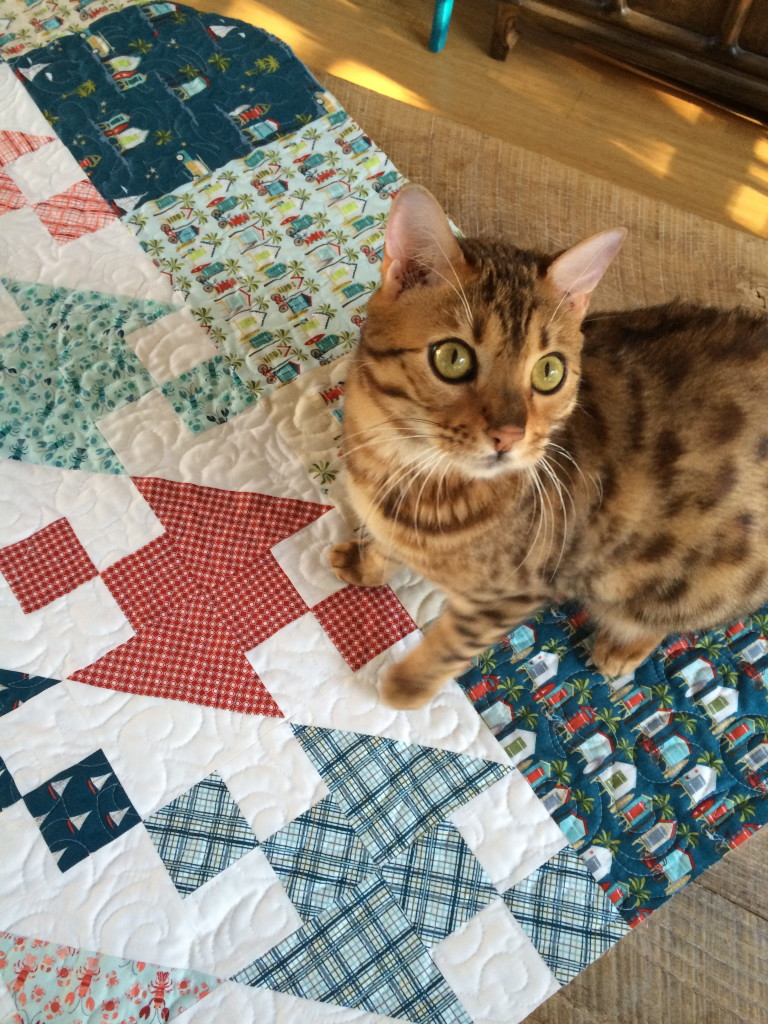 This quilt is perfect for the boy or guy in your life.  It's totally masculine and totally cool!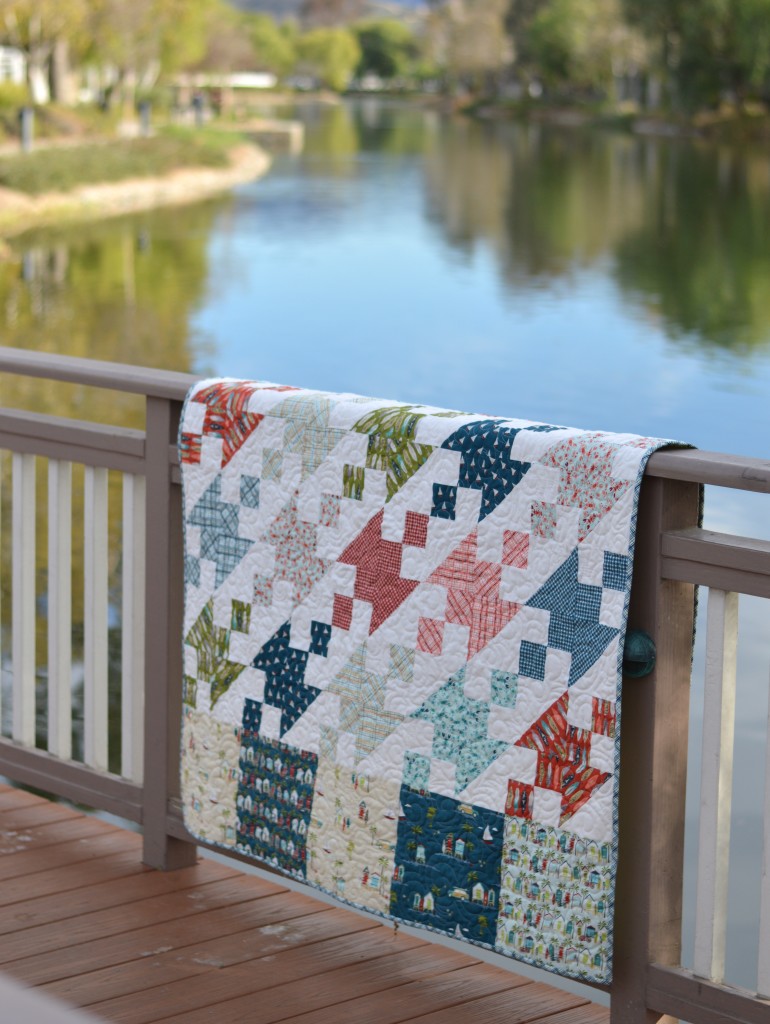 If you give your quilts as gifts, make sure to hug them before you give them away!!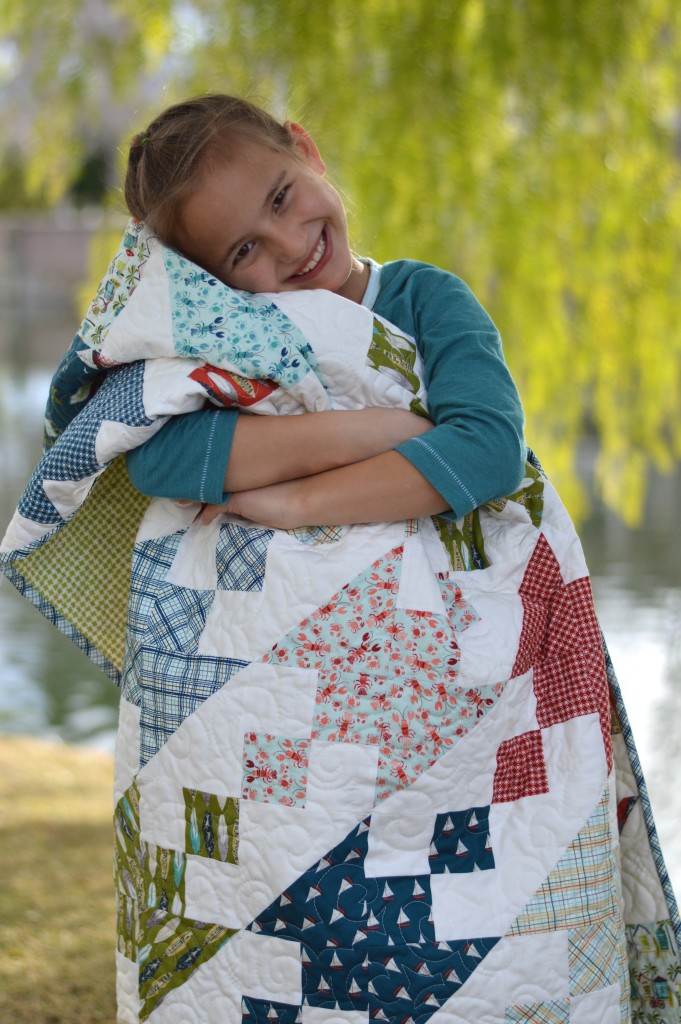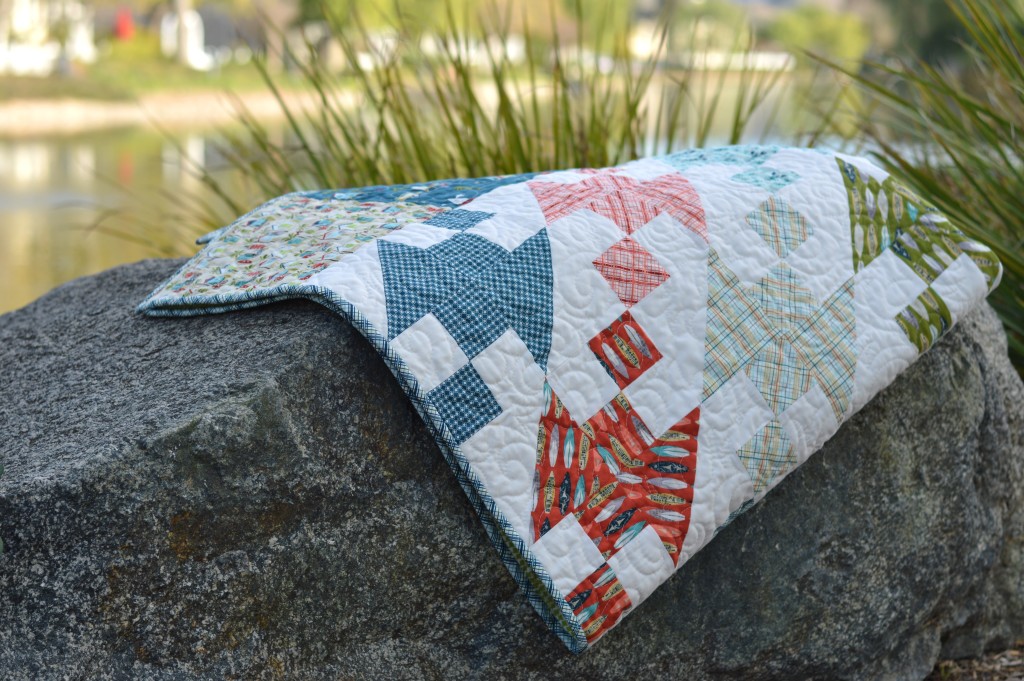 As always, bias plaid binding!!!!!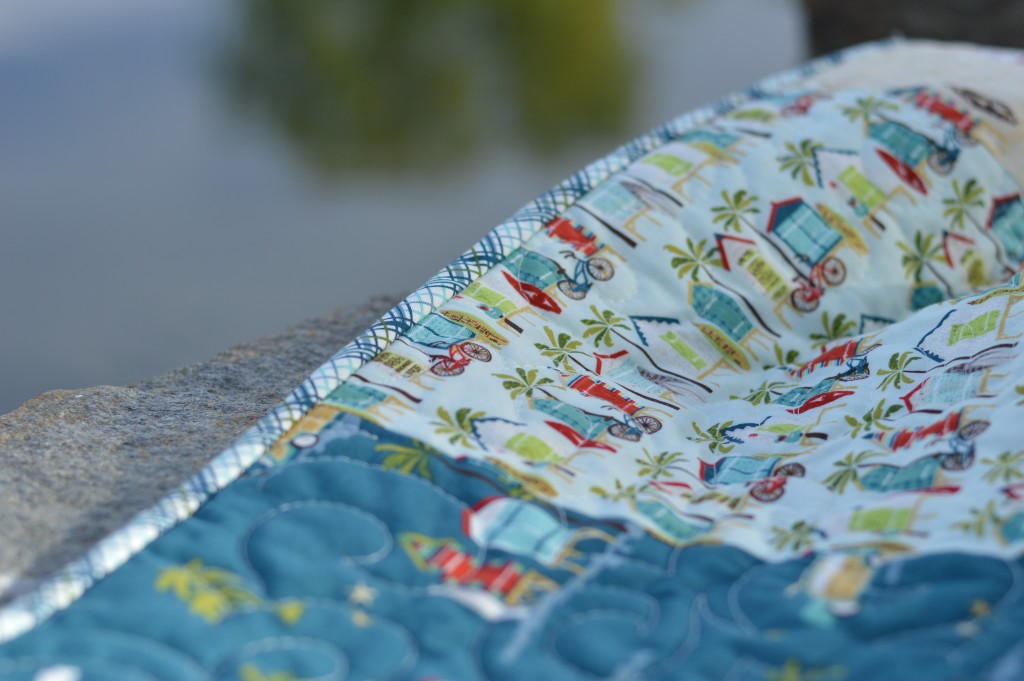 Surfing is the life, the rest is details 🙂