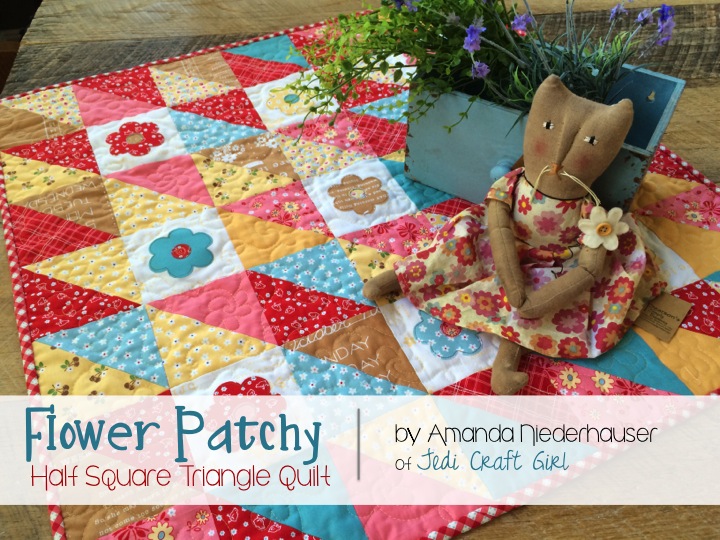 Sometimes you just need some cute fabrics and a fun little project to brighten your day!  I received my Cotton Crate shipment in the mail and it was filled with Riley Blake Designs' Calico Days!  I was super excited to make a little quilt using just what came in the box!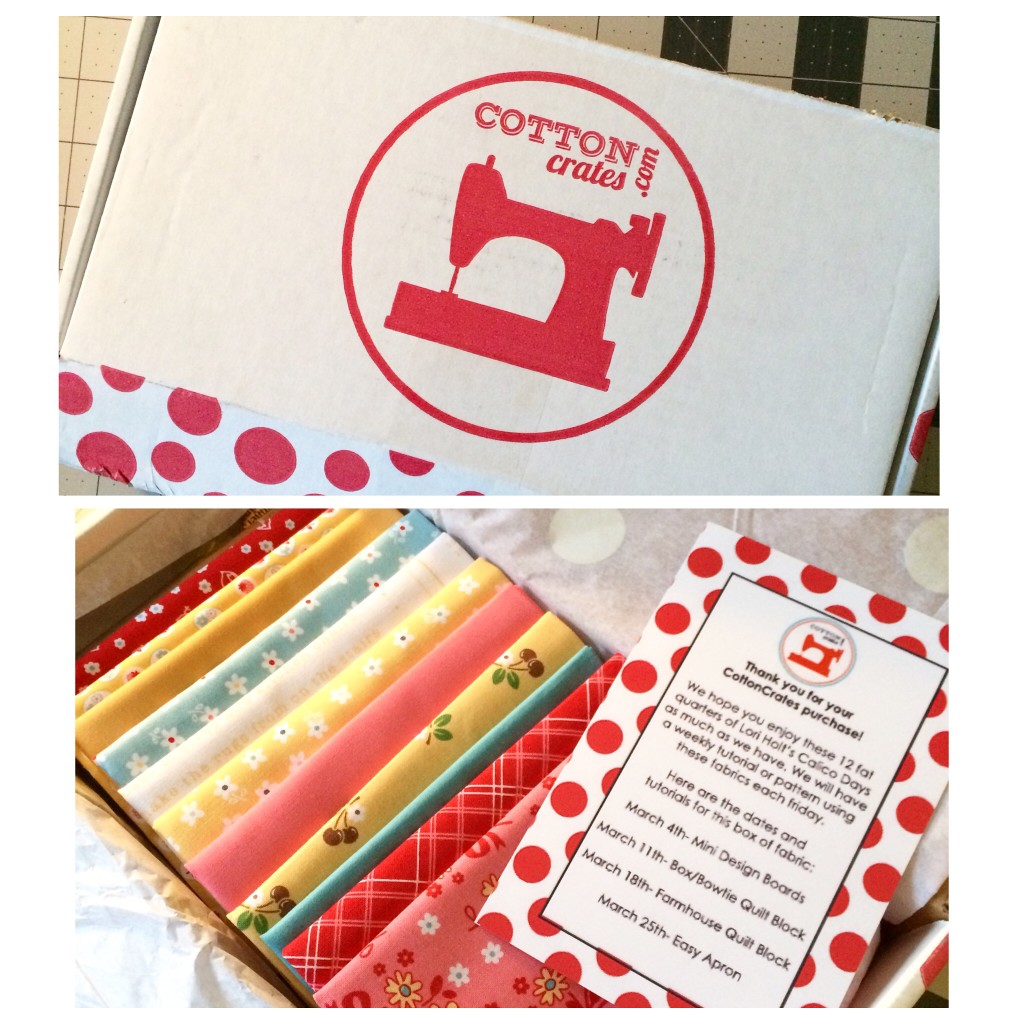 Every month Cotton Crates will deliver a box of 12 high quality fat quarters right to your door!  I loved having everything coordinated so I could jump right into sewing, instead of auditioning fabrics all afternoon!  This is the perfect little quilt to put on a table, fold over a chair, or add to your mini quilt wall!  It could also change with the seasons, I'm thinking Halloween with pumpkins or Christmas with trees, or nautical with anchors!  This is also the perfect go-to pattern when you need a hand made gift.  I did not lay out my fabrics ahead of time, I wanted it to look scrappy.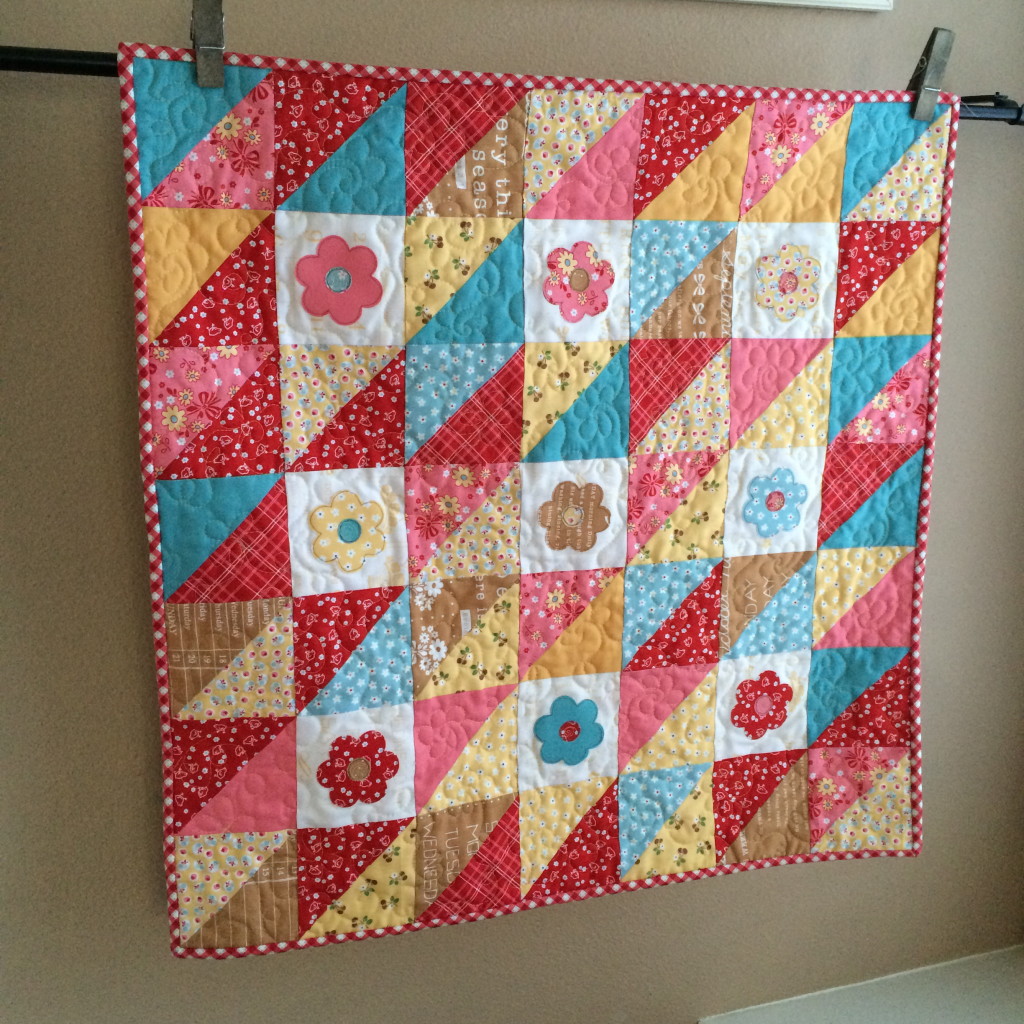 Let's get started on this fun little project!
12 fat quarters, these cuties are from Calico Days by Riley Blake Designs
Sizzix 4 1/2″ half square triangle die
Sizzix Flower & Leaves Bigz die
1/2 yard binding
1 yard backing
All seams 1/4″, Finished Quilt 28″ square
I am so in love with the Sizzix Half Square Triangle (HST) dies!  I can't believe it took me this long to finally try it.  I always thought I didn't need this die because there are so many fast ways to make HSTs!  WRONG!  This die is amazing!  It is notched right at the 1/4″ so there are no little dog ears to cut off.  Which means the triangles line up and match up PERFECTLY!  NO SQUARING UP AFTER!  This is such a fast way to cut these.  And you can cut 6 layers at one time!  Follow the diagram below for step by step instructions: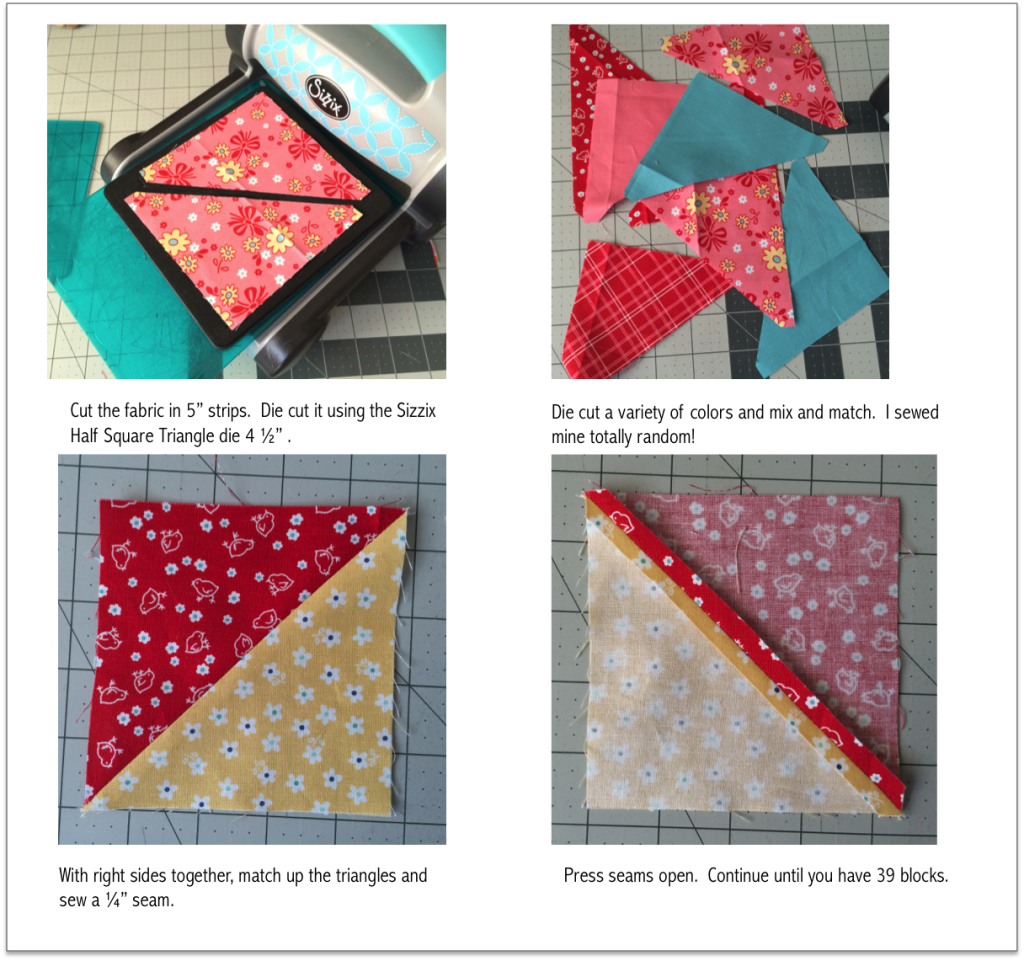 I have heard  people say that die cutting triangles wastes fabric.  Not here!  Cut the fabric in strips 5″ wide.  Once cut there is only a tiny amount of fabric left.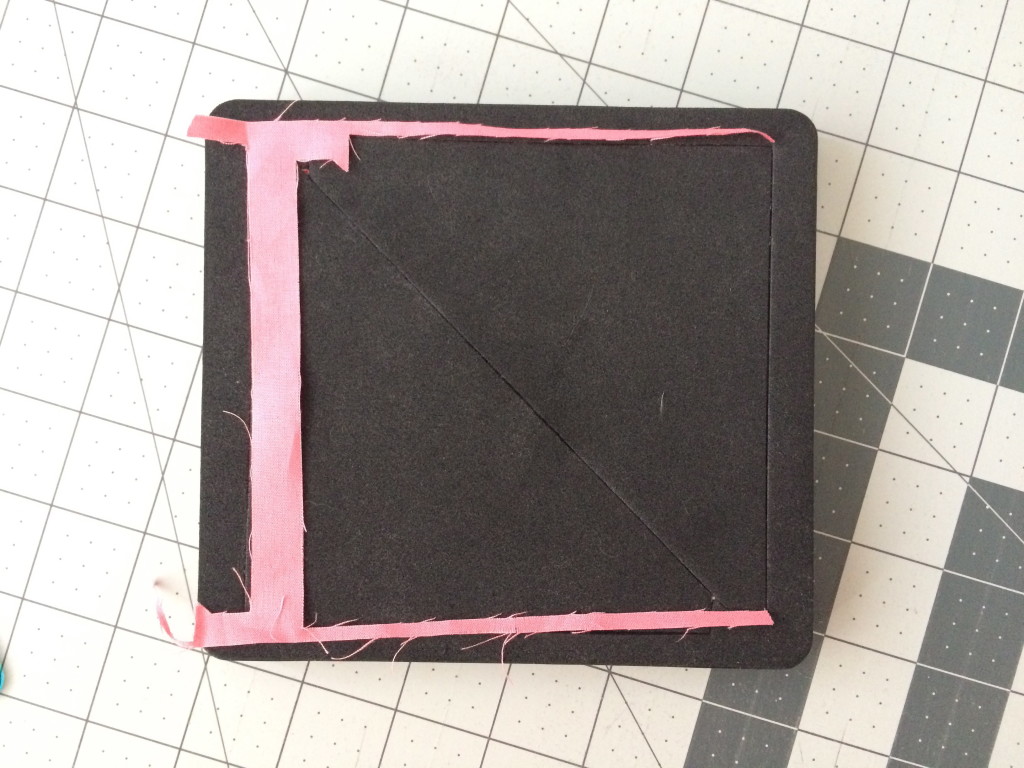 The HST  is 4 1/2″ square which means it finishes at 4″ once in a quilt.
Once all your HSTs are put together, cut 9 low volume squares 4 1/2″.  This is the background for the applique.
Using the left over pieces of the fat quarters, cut small pieces and fuse Heat n Bond Lite to the back.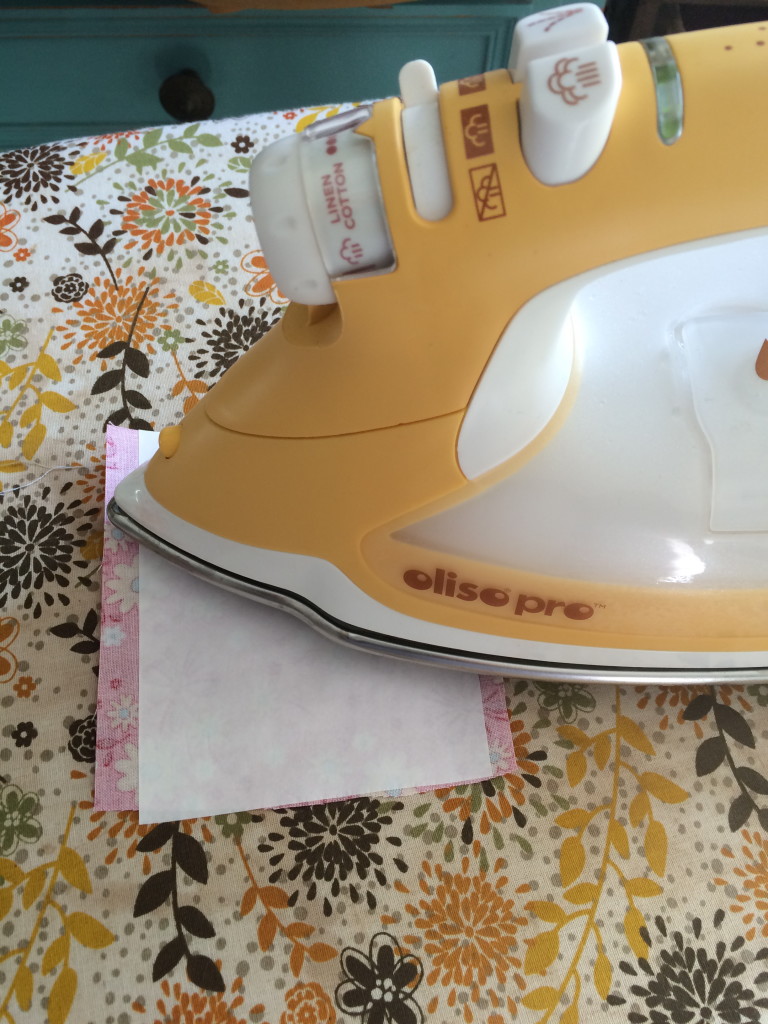 You can use any flower shape, I choose to use this one: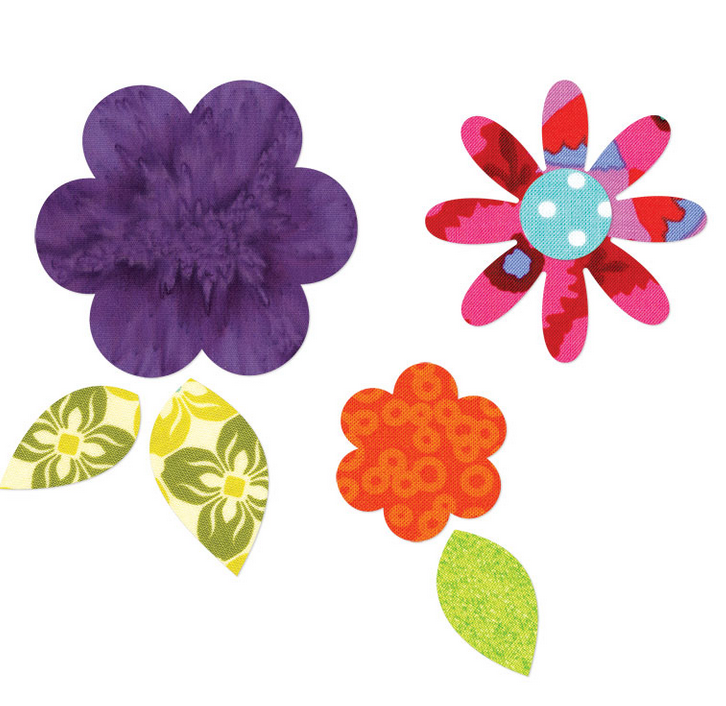 Make sure you have your cat do all your die cutting so it will be purrrrrrrfect 🙂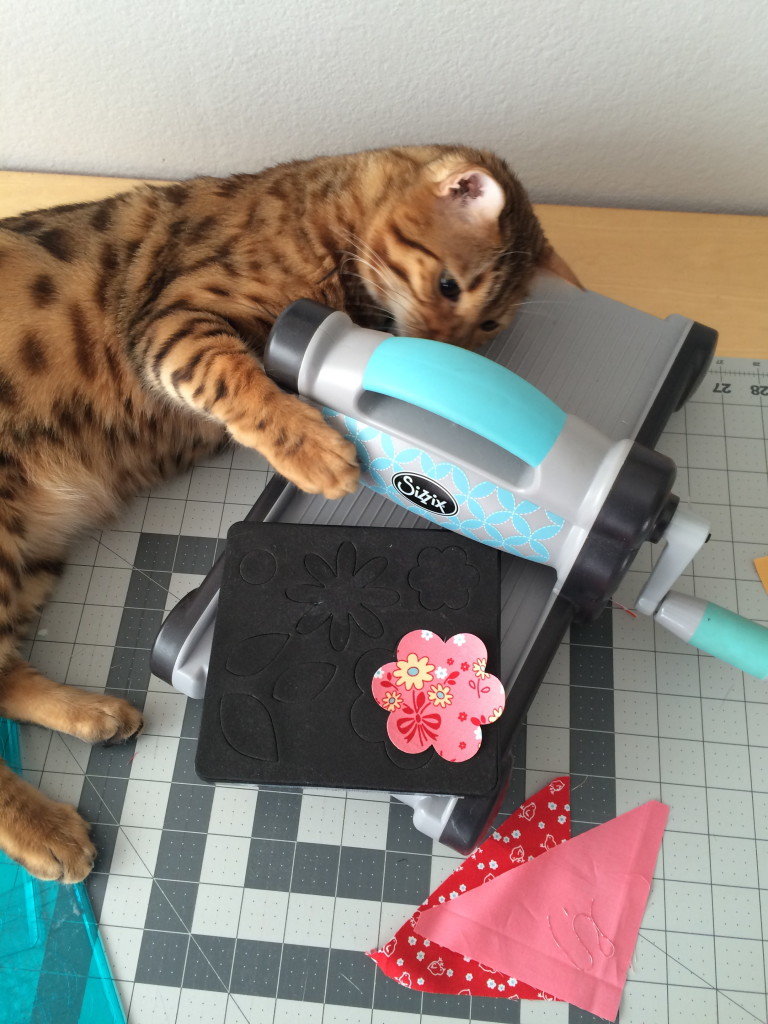 Once you have cut the flowers, peel off the baking paper and fuse them to the 4 1/2″ squares.  Top stitch around each piece.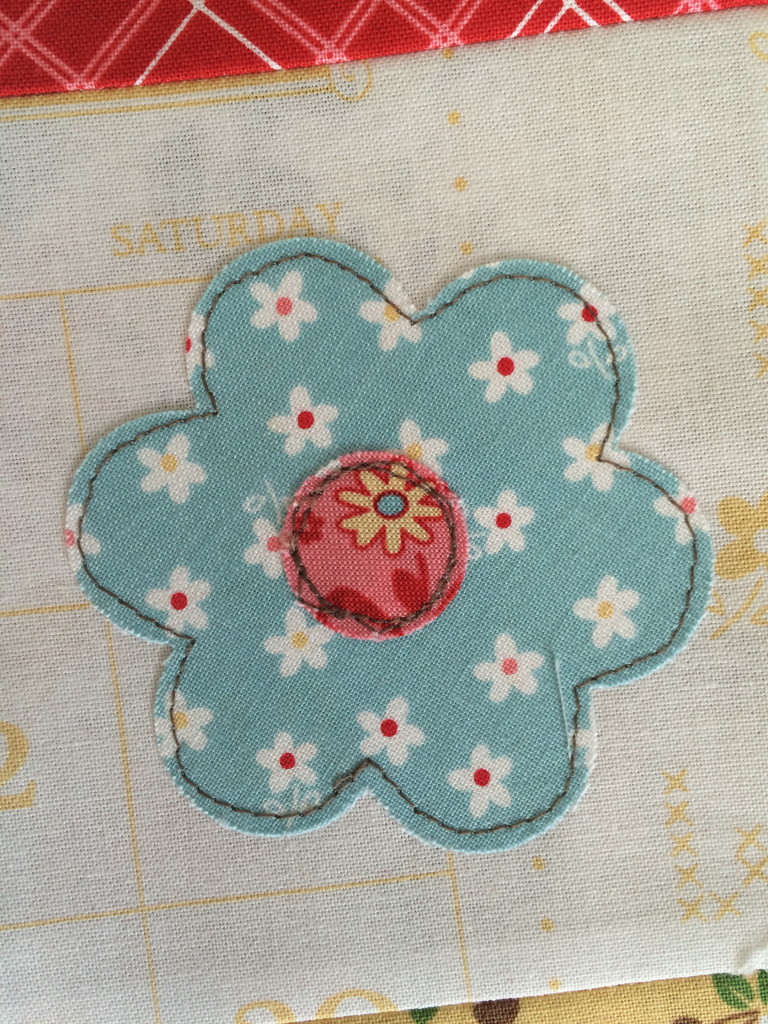 Mufasa really can't get enough of the Sizzix machine!  I am super careful so we don't get our paws pinched.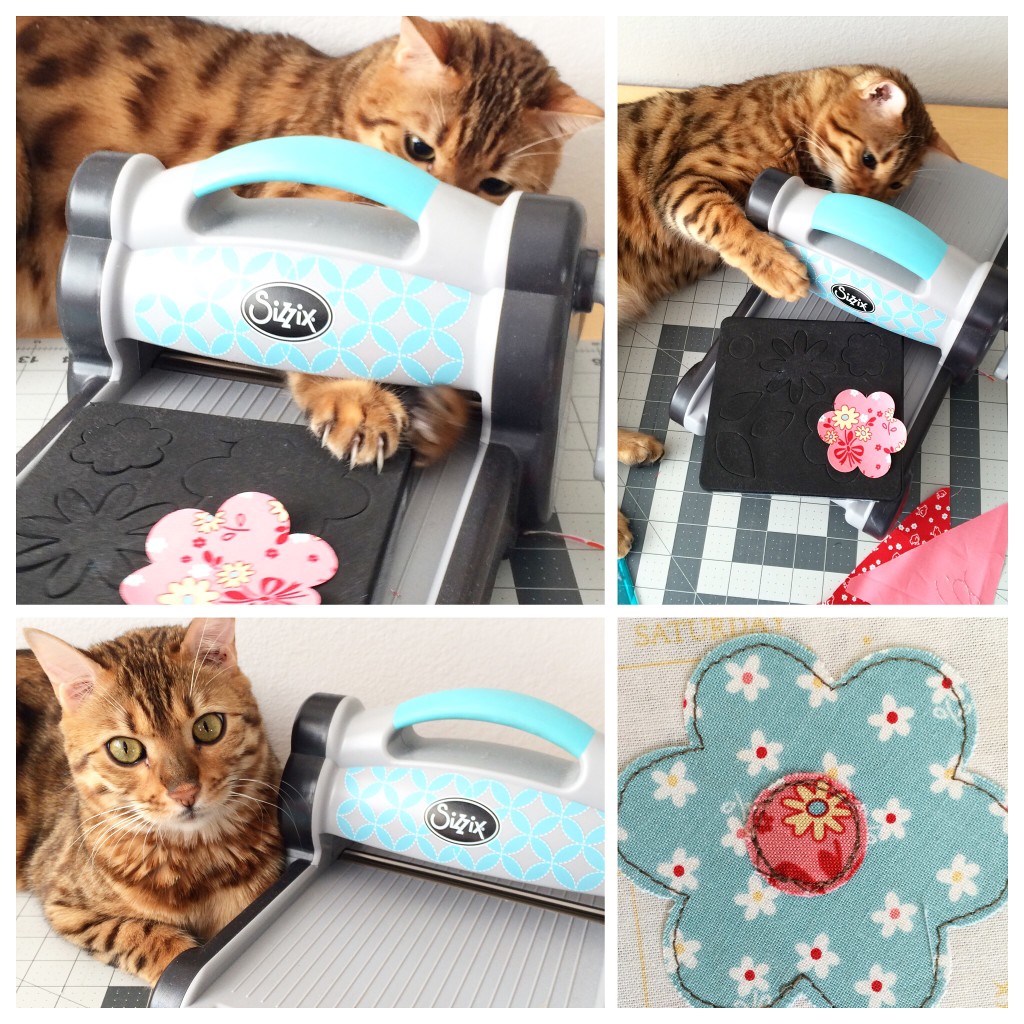 Lay the quilt out in 7 rows of 7, placing the flower applique blocks as shown below.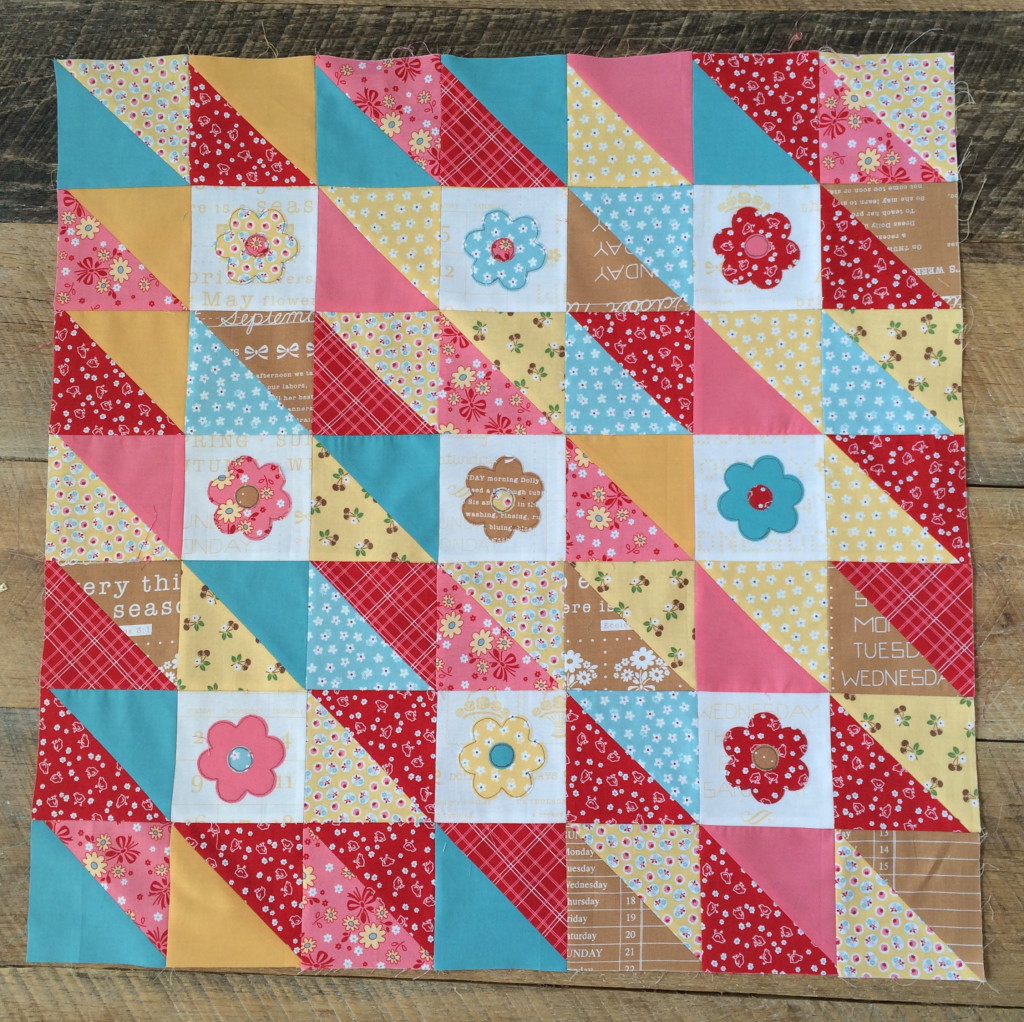 Sew each block together and press in rows.  Press the seams of the rows in alternate directions.  You can press seams open, I lost patience in doing this 🙂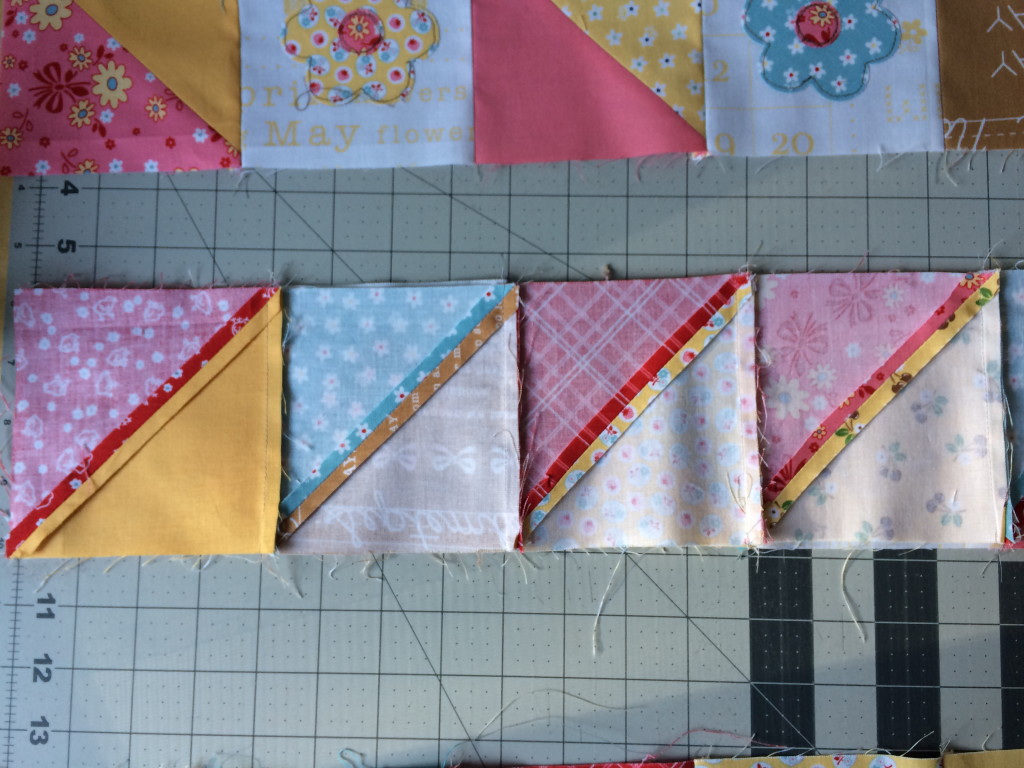 Match each intersection and pin.  Make sure to watch the points when you are sewing.  I scant my seams on this part.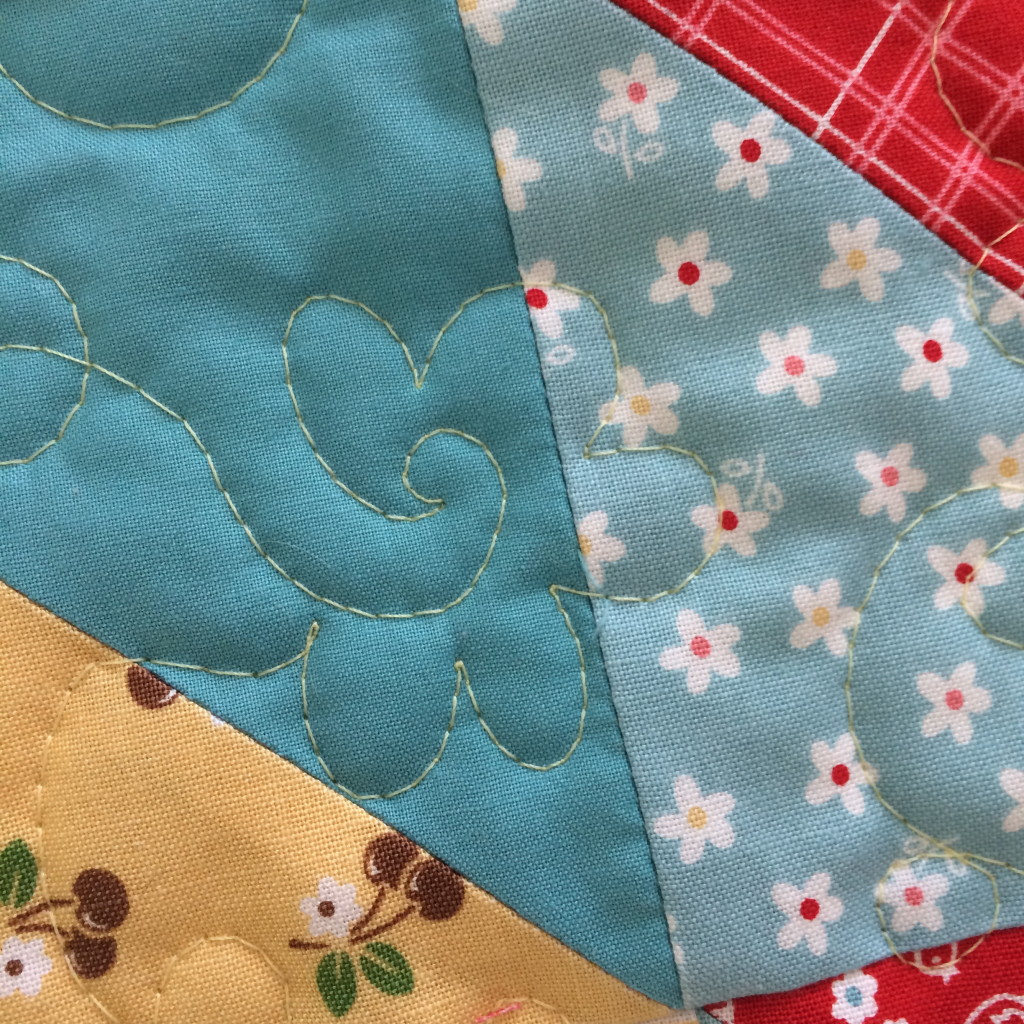 Baste, quilt, and bind!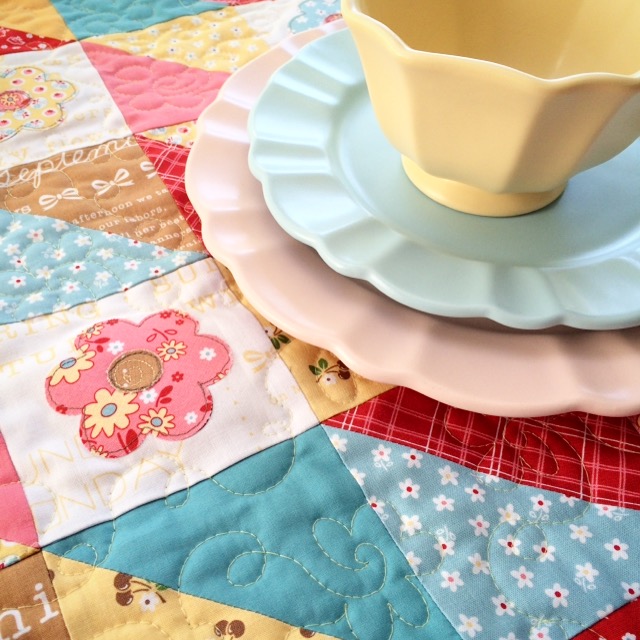 I love how charming this little quilt turned out.  And I sewed it in a few hours!!