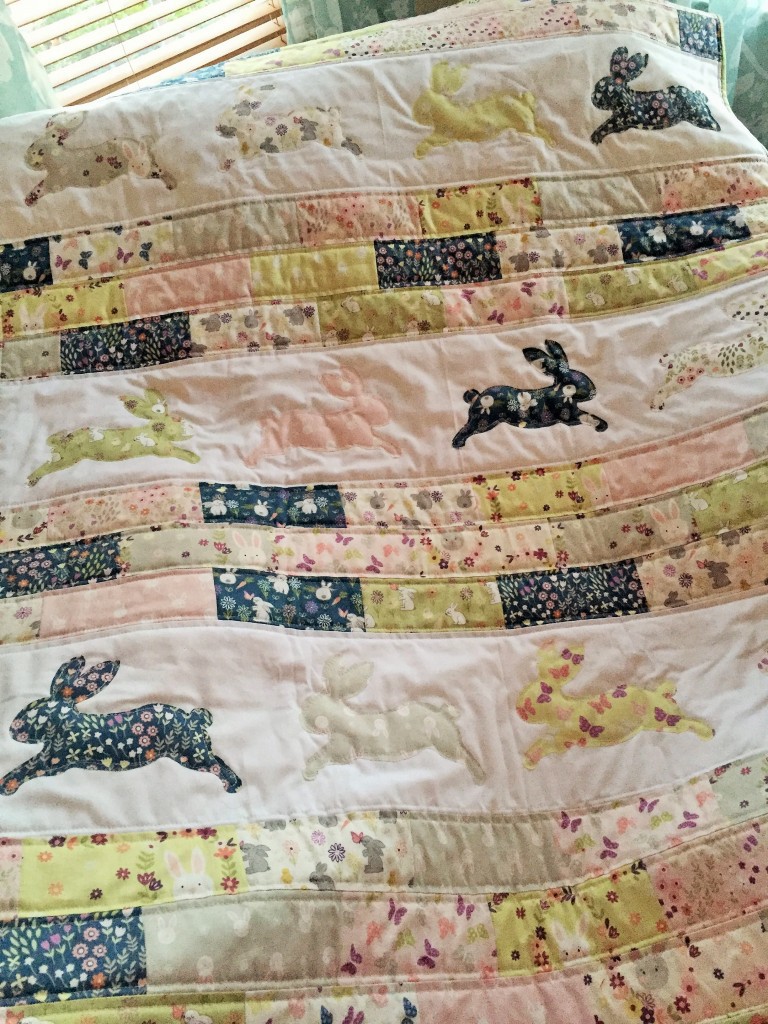 My friend Tina from One Little Pooh has just finished the cutest version of my Bunny Bricks Quilt!  You can read all about it and the cute fabrics she used here.
Look how cute the Sizzix Bunny looks in these fabrics!  This is my favorite Sizzix die ever!  And now I'm thinking I need to make some more projects with these cut rabbits since it's finally March!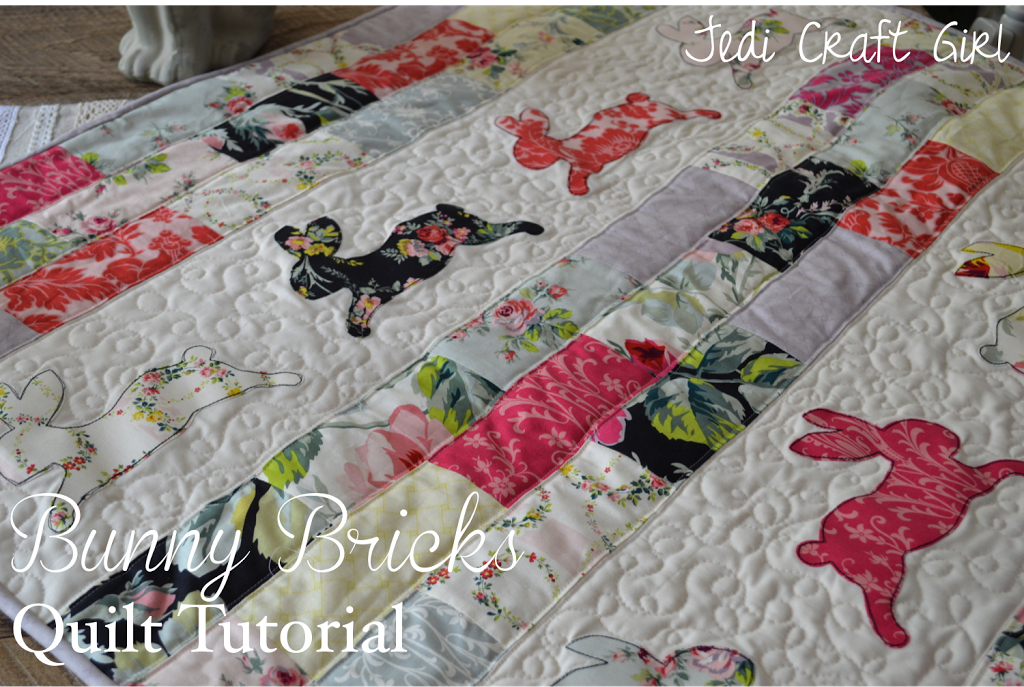 Here is the link to the Quilt Pattern.  It sews up really fast and it's a fun way to show off your favorite spring fabrics.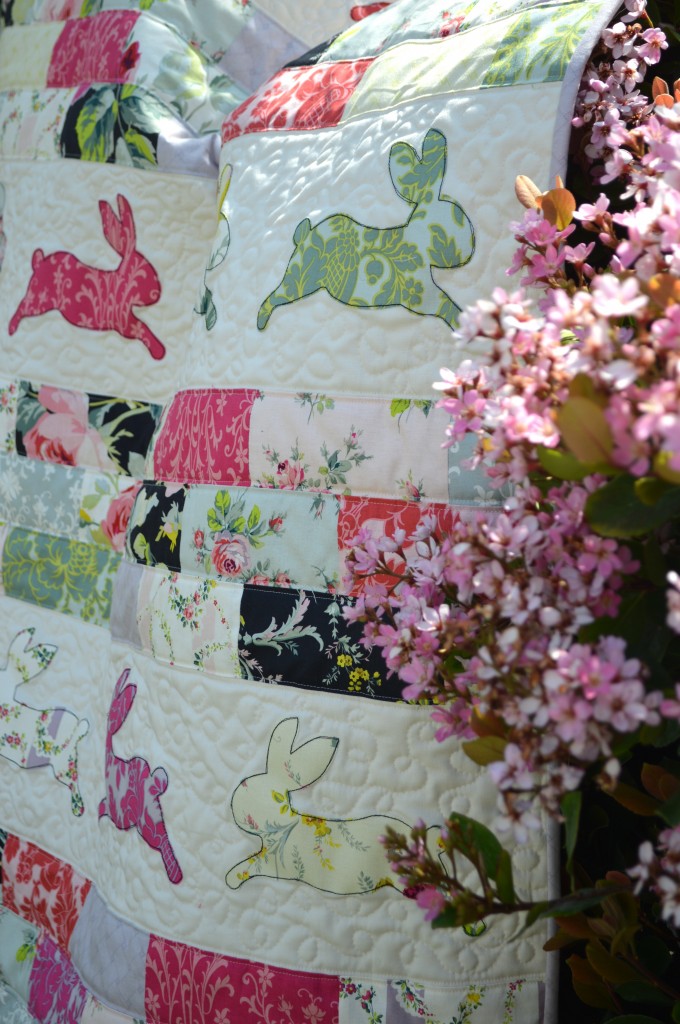 Hoppy Sewing!