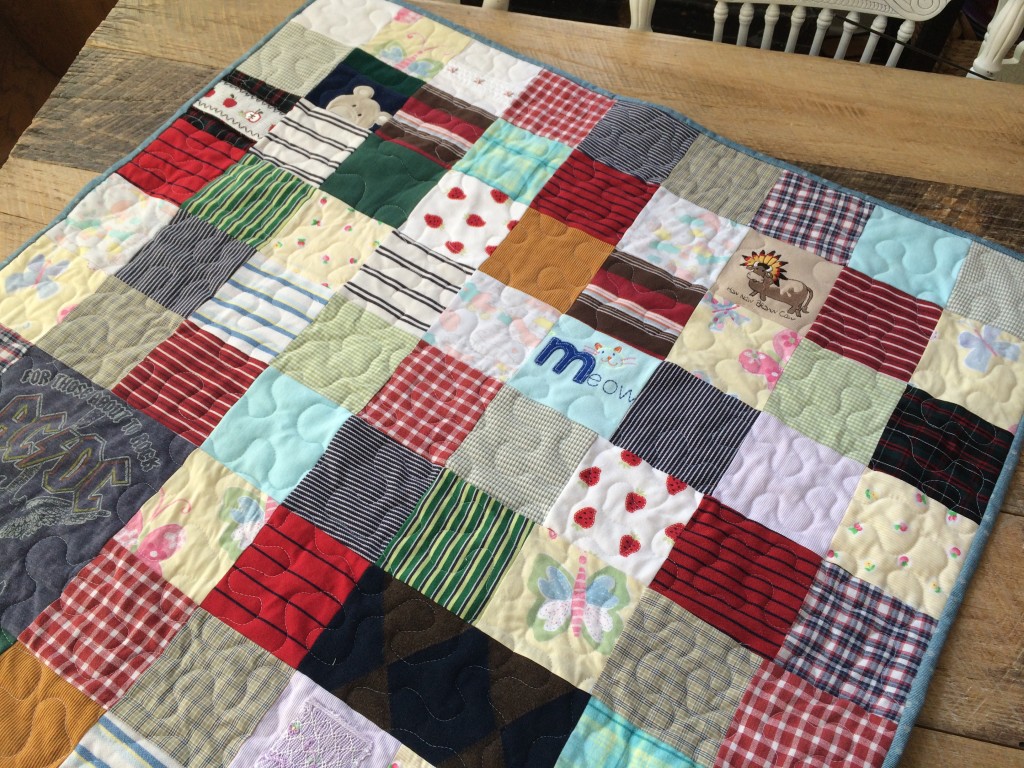 My friend and her daughter recently came to visit all the way from Washington, DC.  She brought with her a huge bag of baby clothes that she had saved from her 5 babies and I helped her make this keepsake quilt.  This is such a great idea!  How many of us have boxes of baby clothes we can't stand to part with but lets face it no one will ever where again.  This quilt keeps the memory of those sweet clothes alive but is now functional and way more attractive then a pile of wrinkled and stained clothes 🙂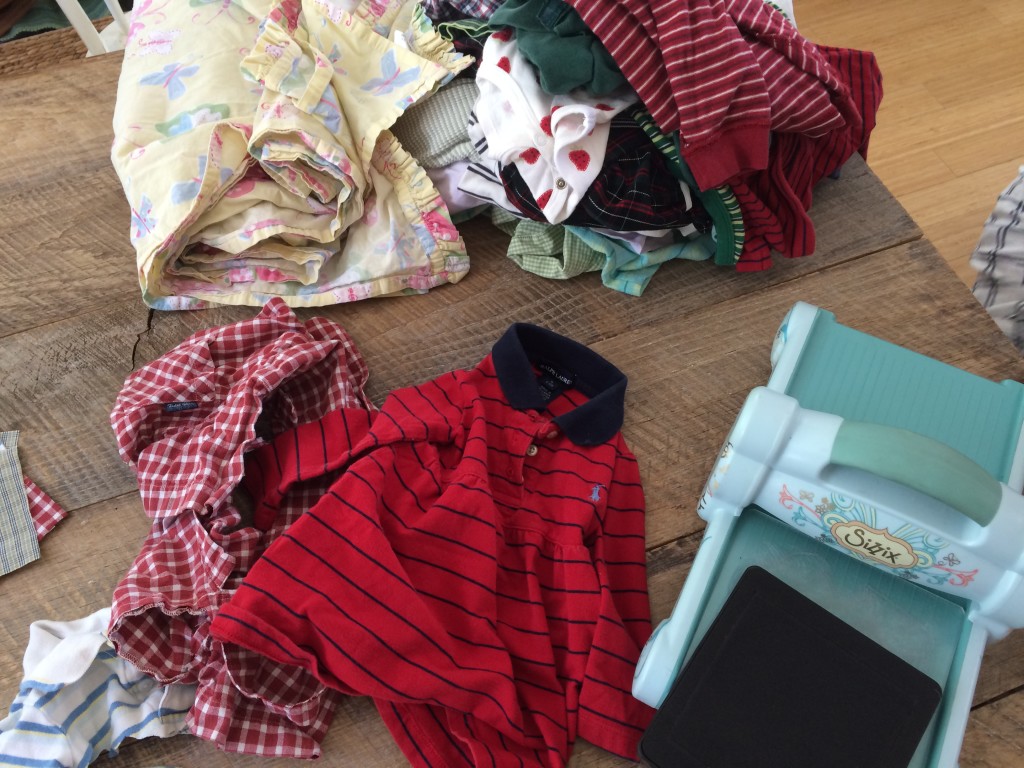 We used my Sizzix Bog Shot machine and even the kids could help on this project.
It was helpful to cut off snaps, arms and legs of the fabric.  We used the Sizzix 4 1/2″ square die.  This project would have been difficult to cut on the rotary mat.  To cut with the Sizzix simply lay the piece on the die, double or single layer, wrap the rest of the clothing around the back of the die and then crank it through!  Again, I love getting kids involved in the process and this is such a great tool to do so.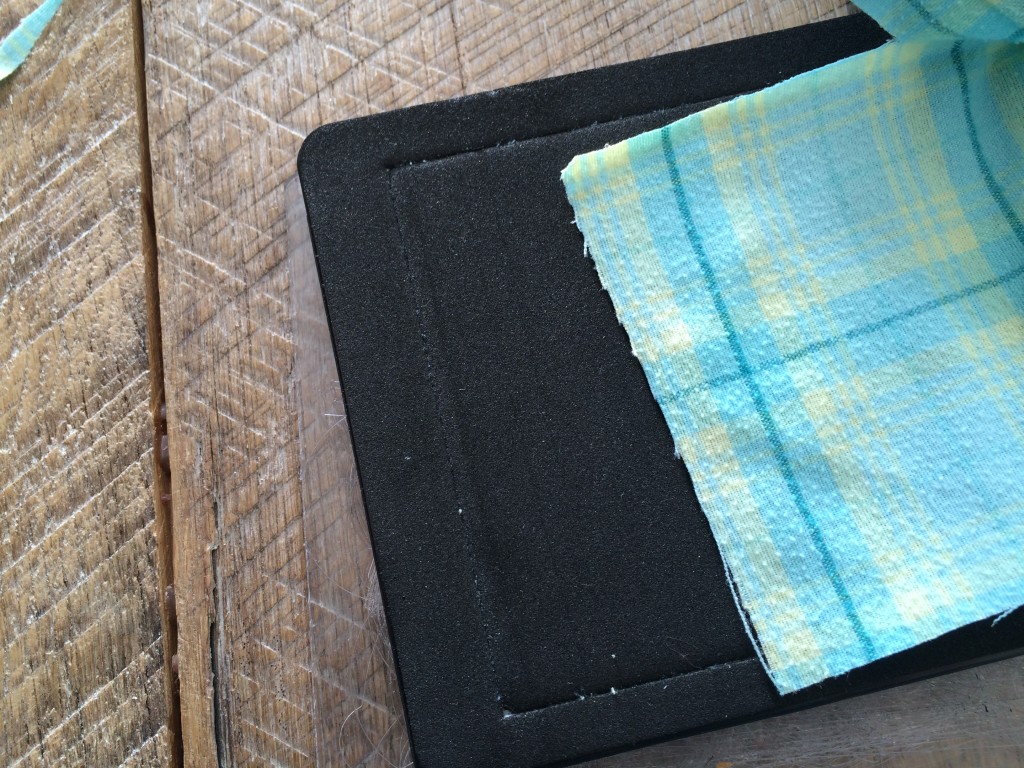 We used every type of clothing and it all worked great: knit, cotton, sweater, valuer, waffle, denim, polyester.  Just make sure that all fabrics can be ironed.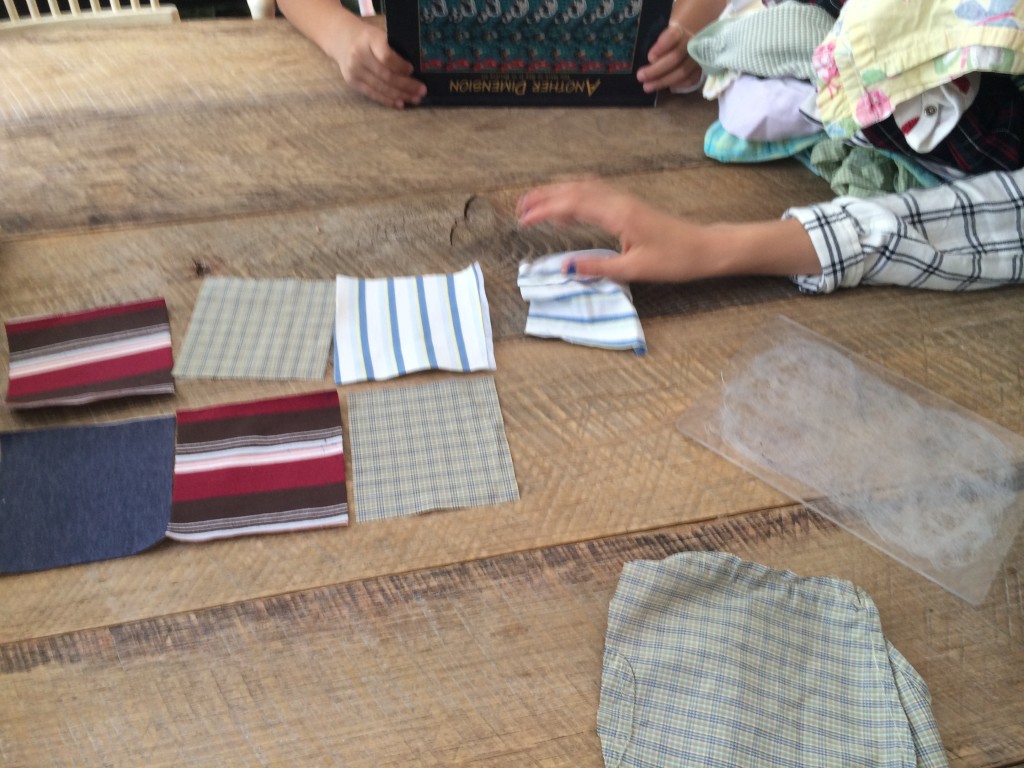 Since each fabric has a different degree of stretch, it is necessary to back each square that stretches with Heat n Bond fusible stabilizer, light or medium weight is fine.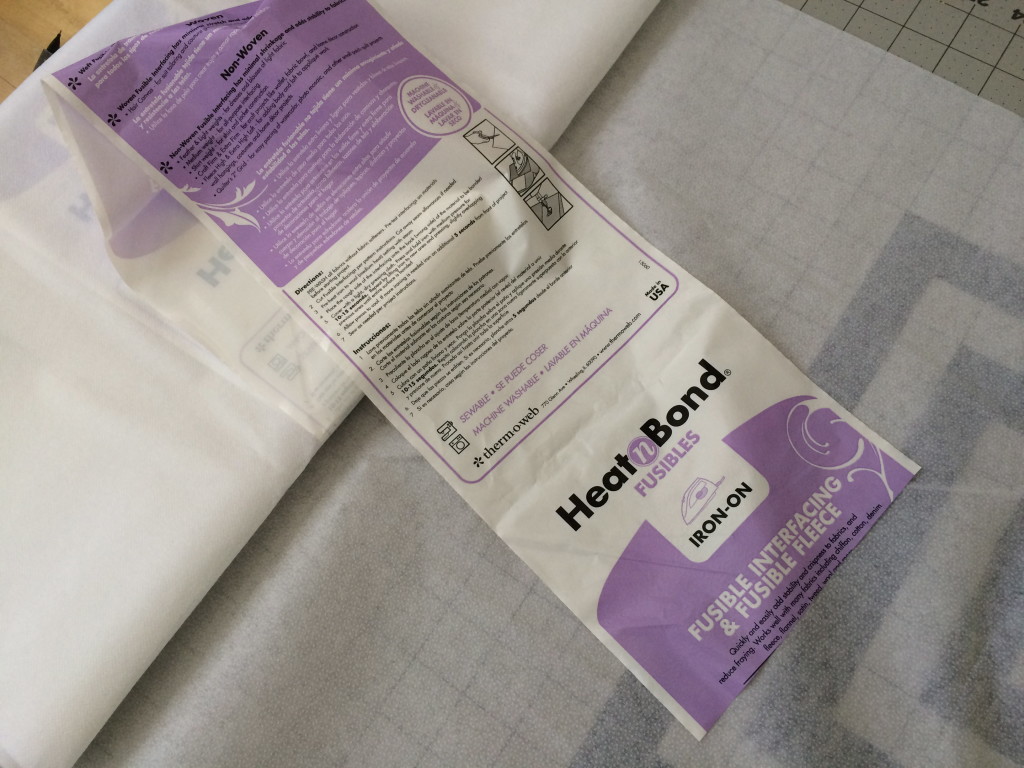 I cut the staibilizer in 4 1/2″ squares.  Fuse each stabilizer square to the wrong side of the fabric squares.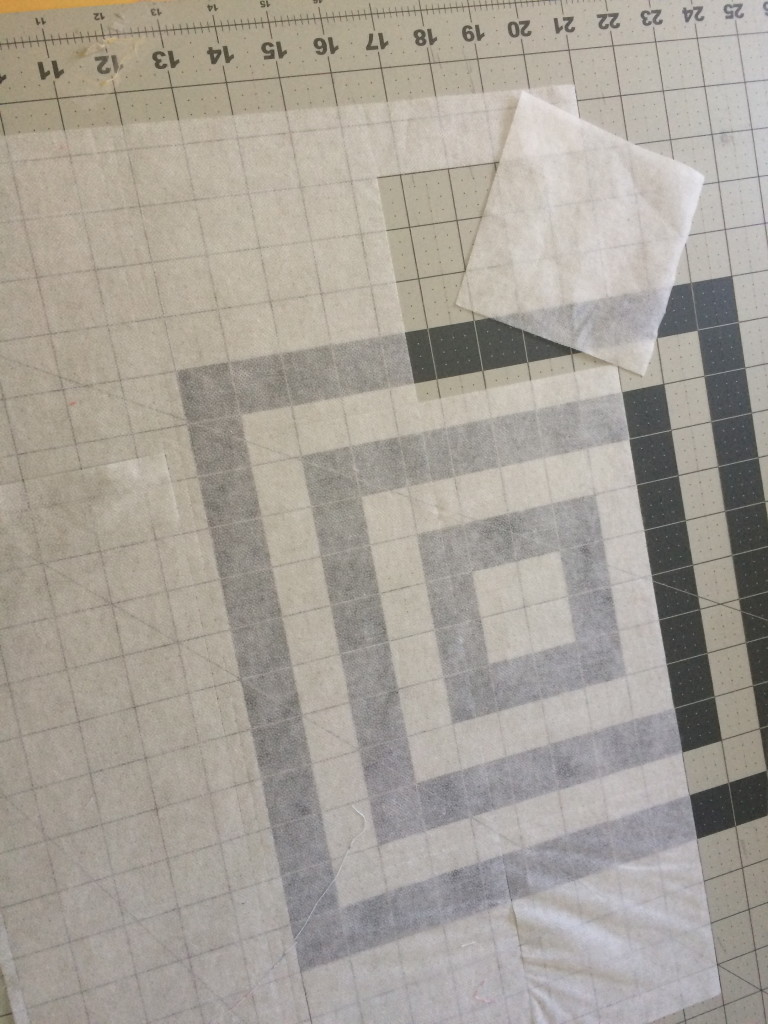 Lay out the quilt as desired and then sew the squares together in rows and the rows together.  Make sure to press the top of the fabric and NOT the side where the stabilizer is.  I was still able to use 1/4″ seams because the stabilizer kept everything from shifting.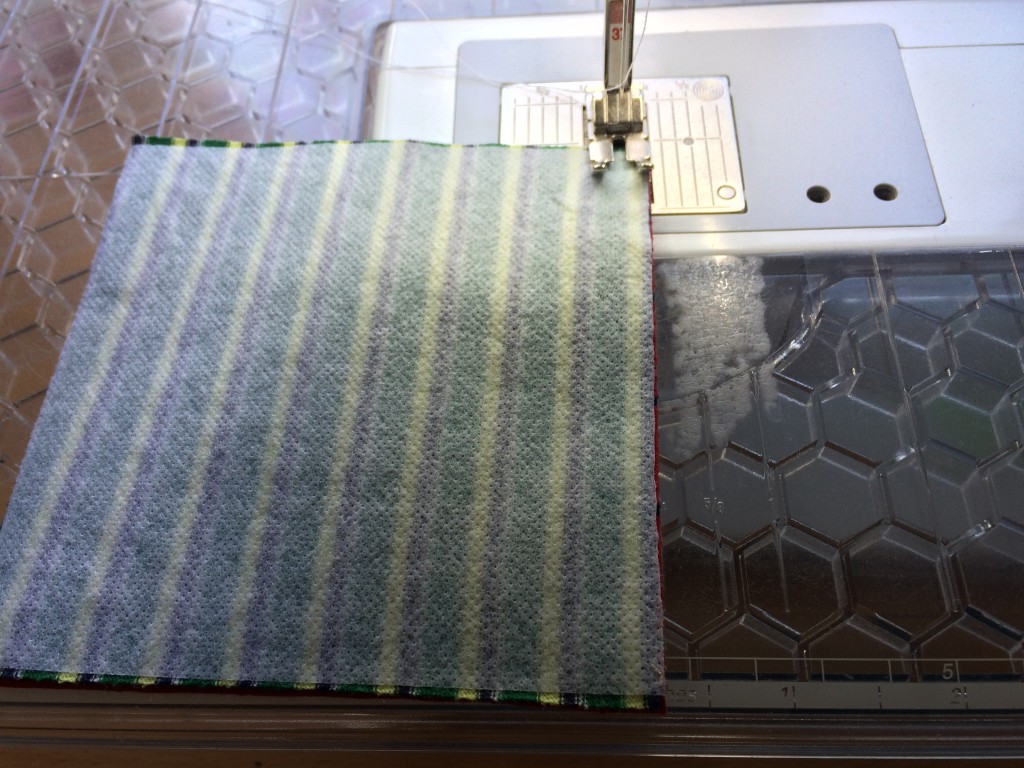 I basted and quilted this just like a regular quilt.  I quilted a little slower just to account for the varying degrees of thickness.  I was able to put a sweatshirt piece next to a thin polyester pj fabric and it totally worked!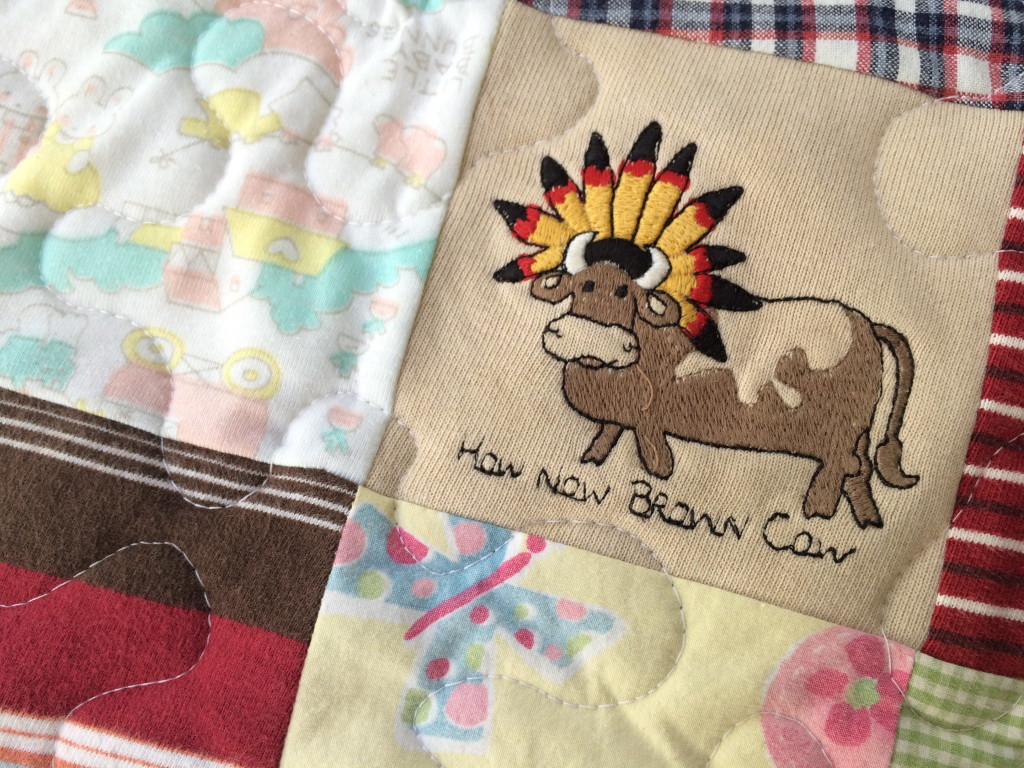 We cut a few pieces of trim and top stitched them onto the blocks.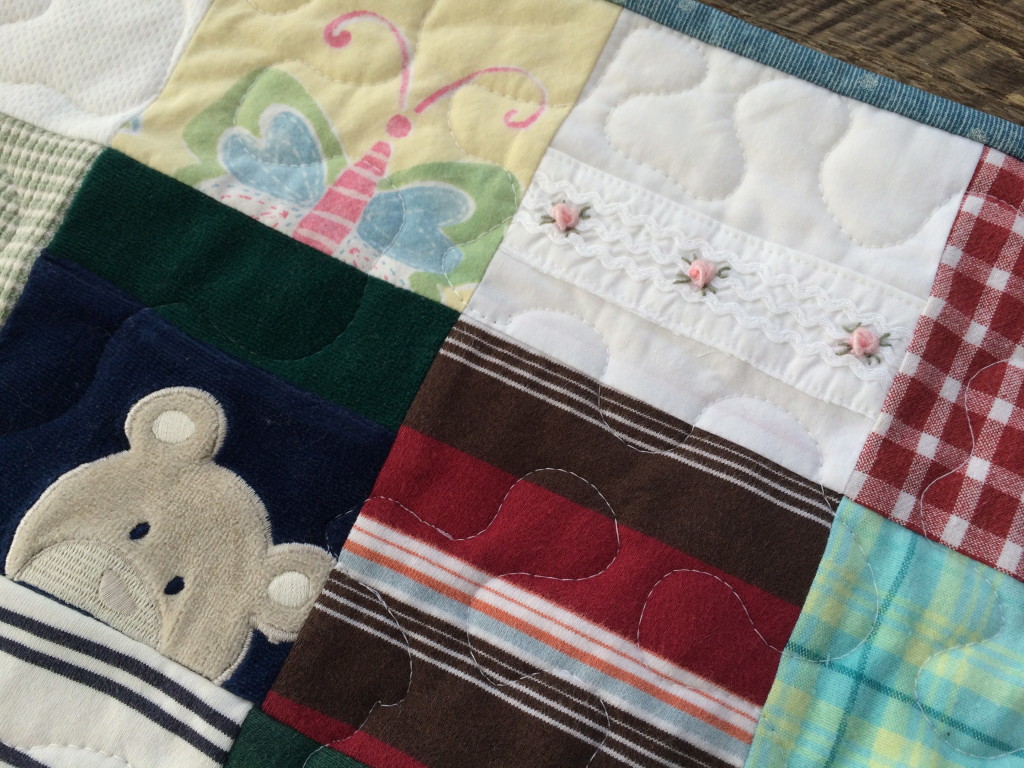 My favorite is the ACDC t-shirt!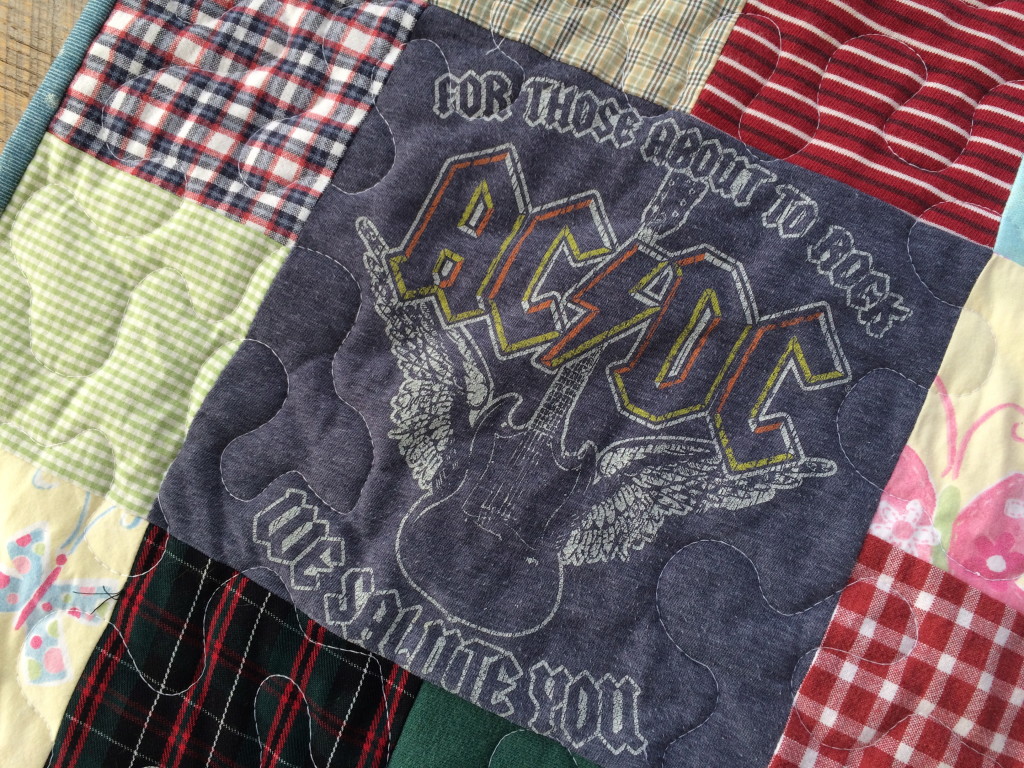 Best of all my friend loved how it turned out because each piece has such a special meaning!