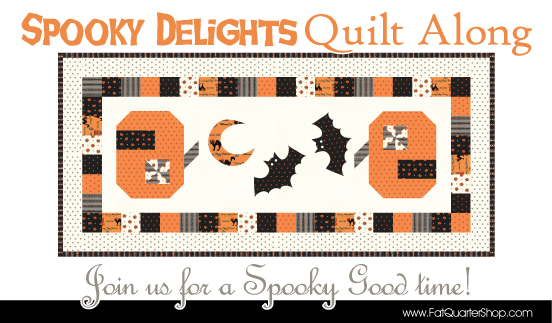 Today is the final day of the Spooky Delights Table Runner from Fat Quarter Shop!  I love how mine turned out!  It was such a fun little quilt to put together.  My favorite part of the whole quilt is the patchy border.  I just love it!  You can download the final instructions from Fat Quarter Shop HERE.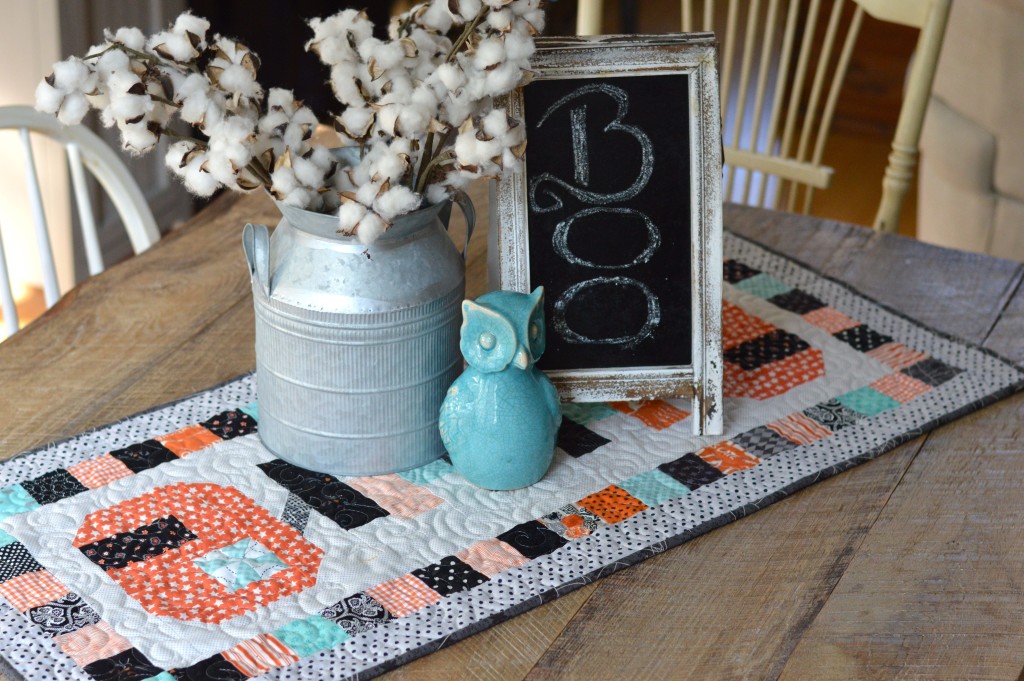 I am so happy to have this finished!  I can tuck it away for a few months and when I get it out in October I will be like opening a present just for me!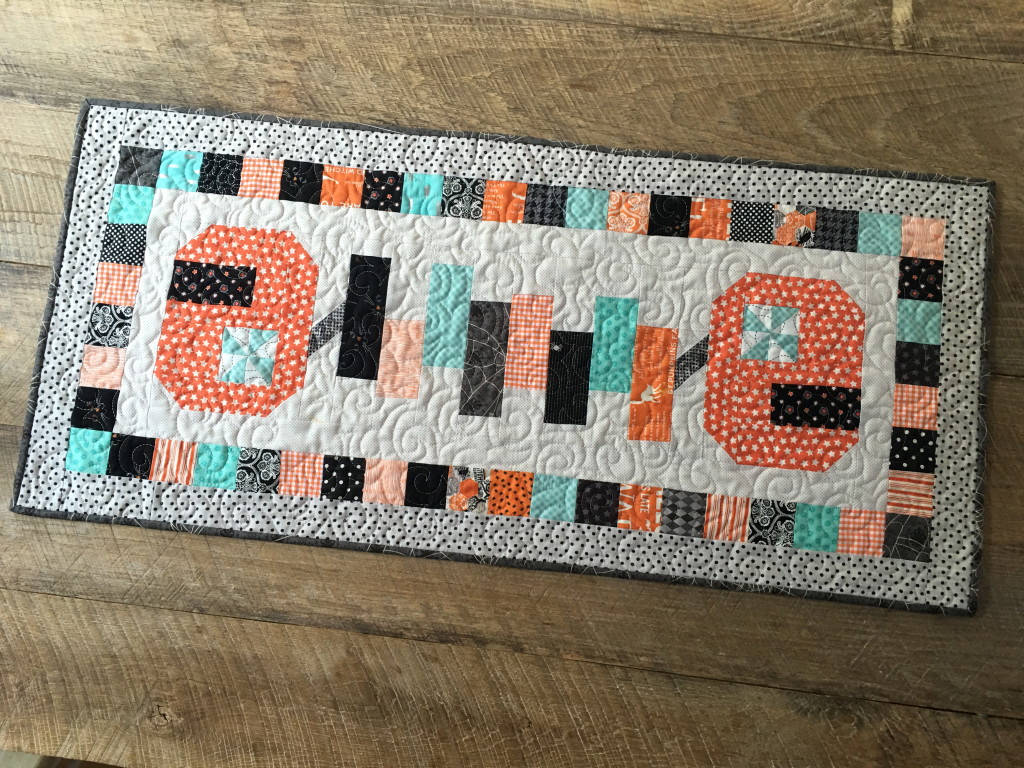 I quilted it with swirls – I wanted it to look spooky 🙂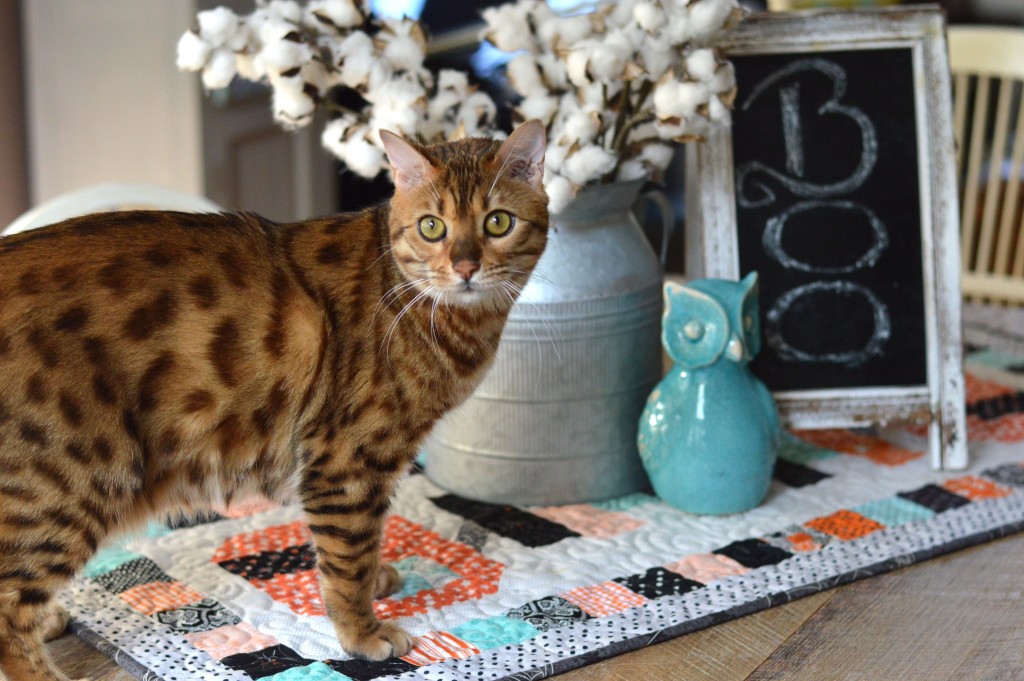 Mufasa the quilt model is thrilled with it 🙂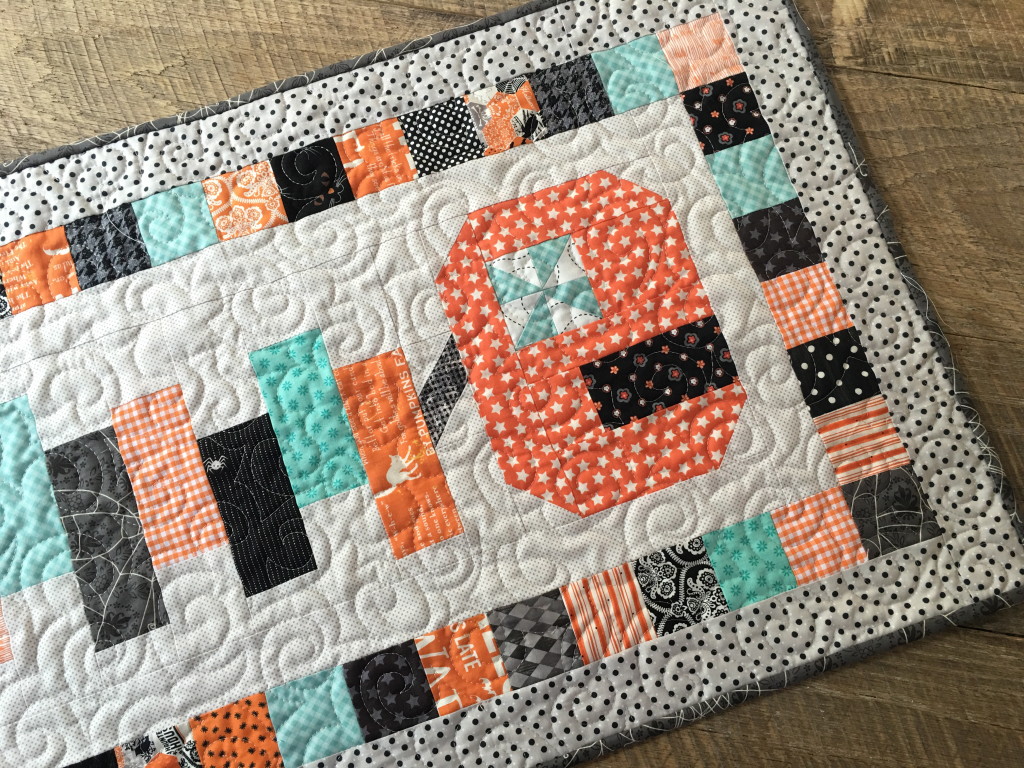 Now it's your turn – get sewing!!!