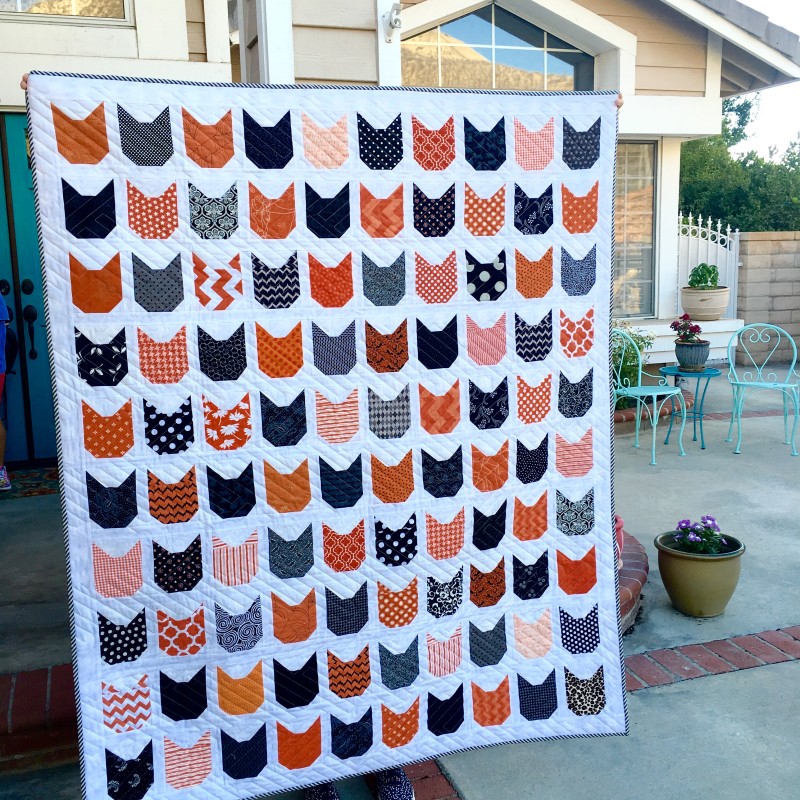 I am so excited to share the finish of this quilt that has been in the works for the last year!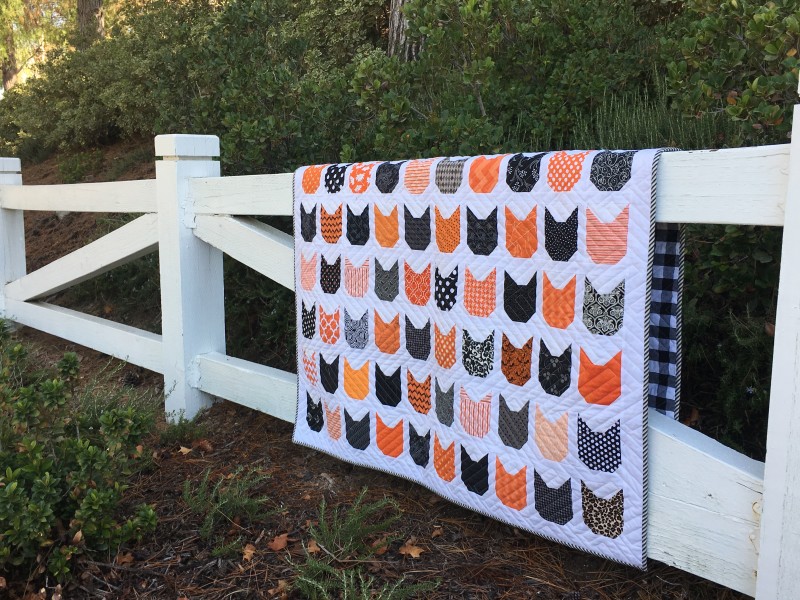 I started it last summer, finished piecing the top this last spring, had it quilted in May and just finished the binding!  It is one of my all time FAVORITE quilts!!!!!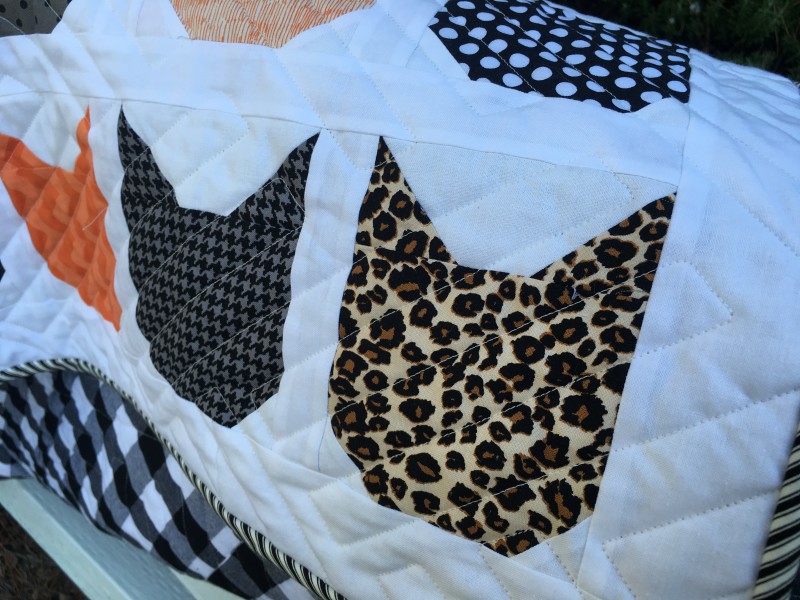 Each cat head is either black or orange print with the exception of the bottom right corner – it's Mufasa!!!!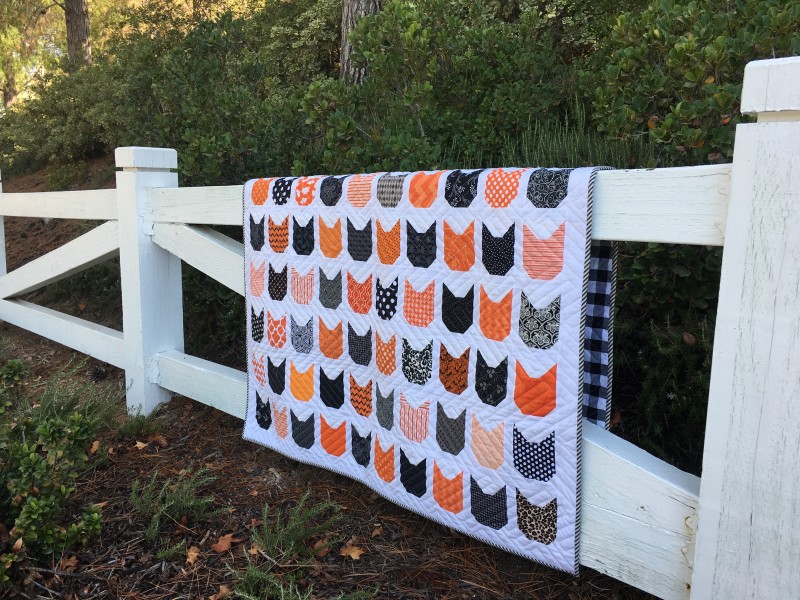 I used Elizabeth Hartman's cat head block pattern (here).  They are so much fun to sew!!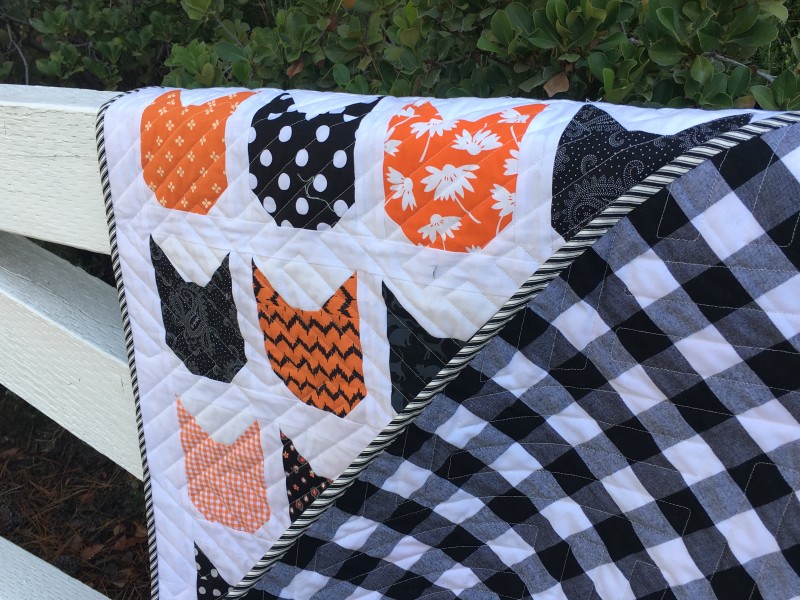 Here you can see the fun geometric quilting that Nicole from Kwilt It quilted.  I LOVE it!  I also adore the gingham backing!!!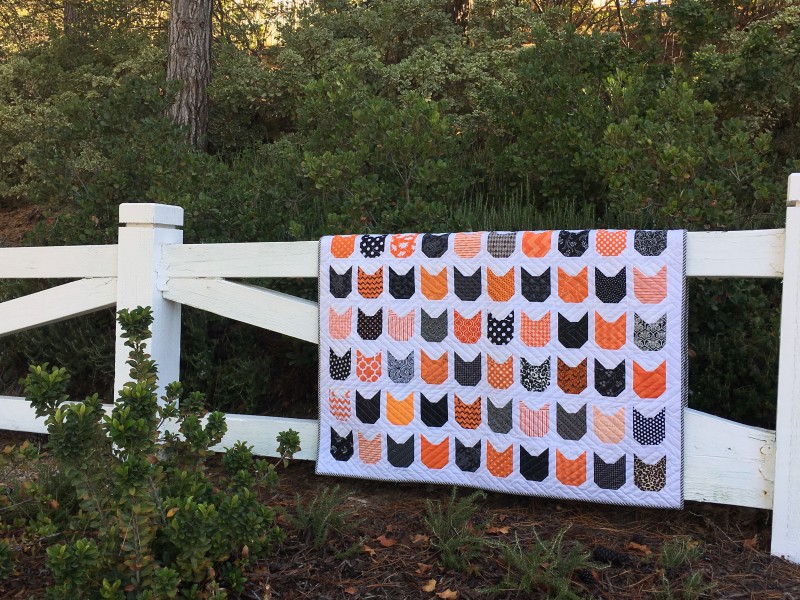 Oh my gosh – it's too cute!!!!!  100 cat heads!!!