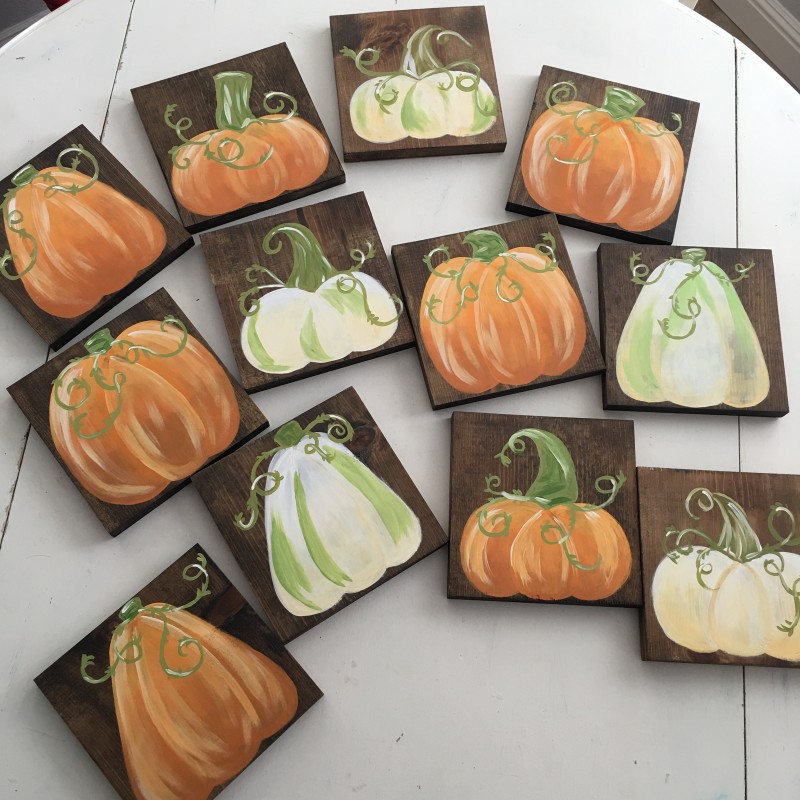 I'm so proud of my daughter for painting these beautiful pumpkins and selling them to earn money for college next year!  She's made over 100 and has officially launched her Etsy shop where she will be keeping it stocked with lots of hand-painted goodness!!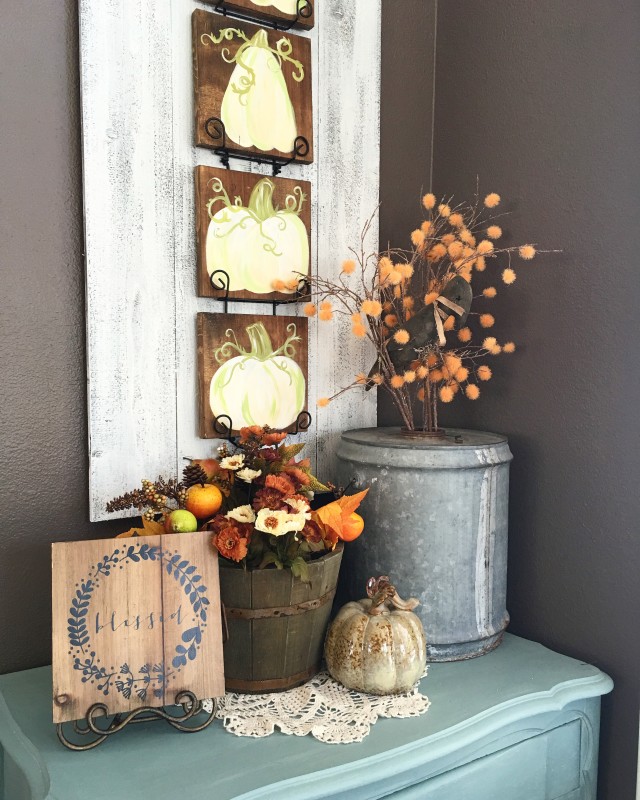 I love my selection of white pumpkins that I have hanging in the dining room in this cute plate rack!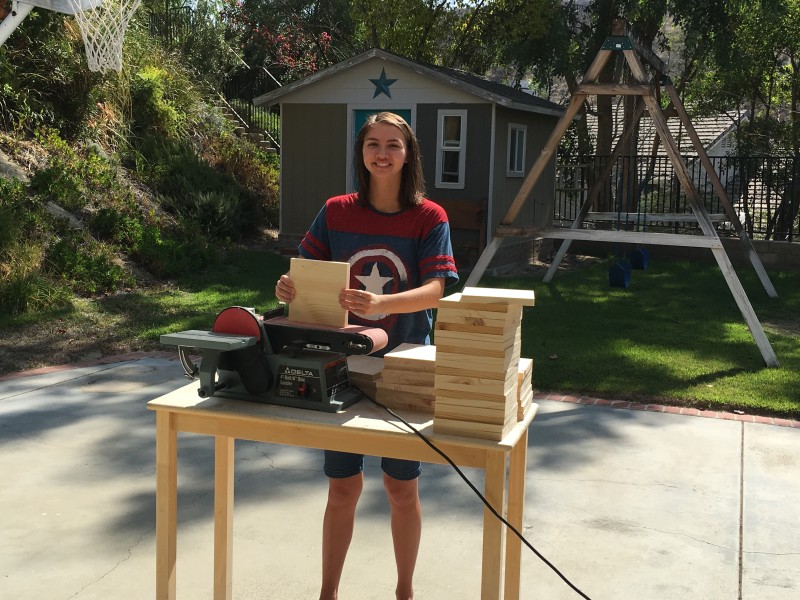 She has been working so hard!!