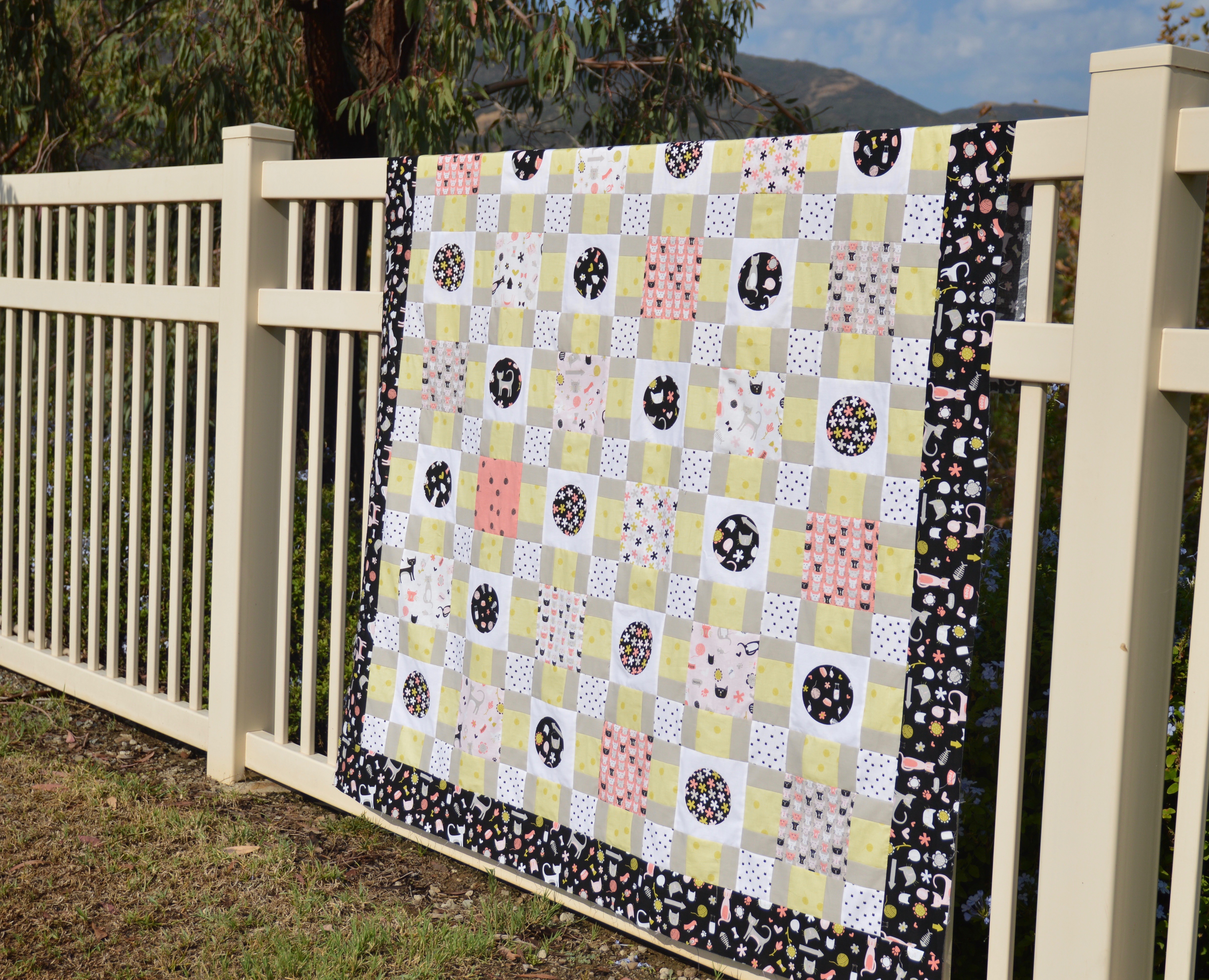 I am super excited be part of the MEOW blog tour by Riley Blake Designs!!!  You know me and cats – so when I saw this fabrics I fell in love!!!  I created this quilt pattern to showcase all the amazing and whimsical prints in this fabric line.  I hope you like it :). Mufasa does….hahahah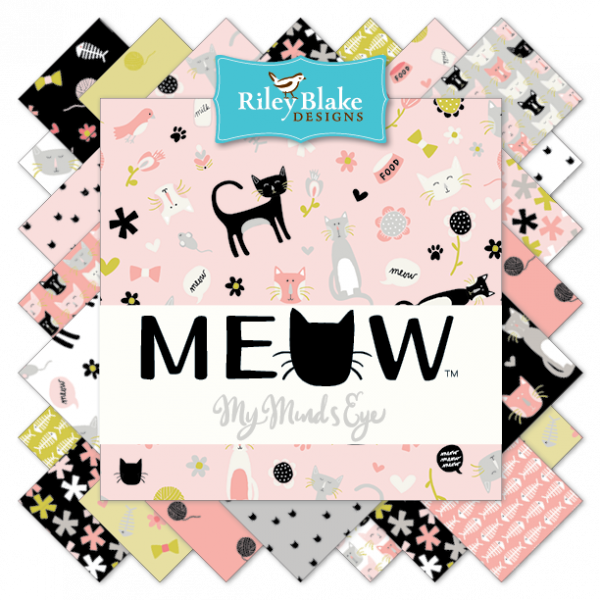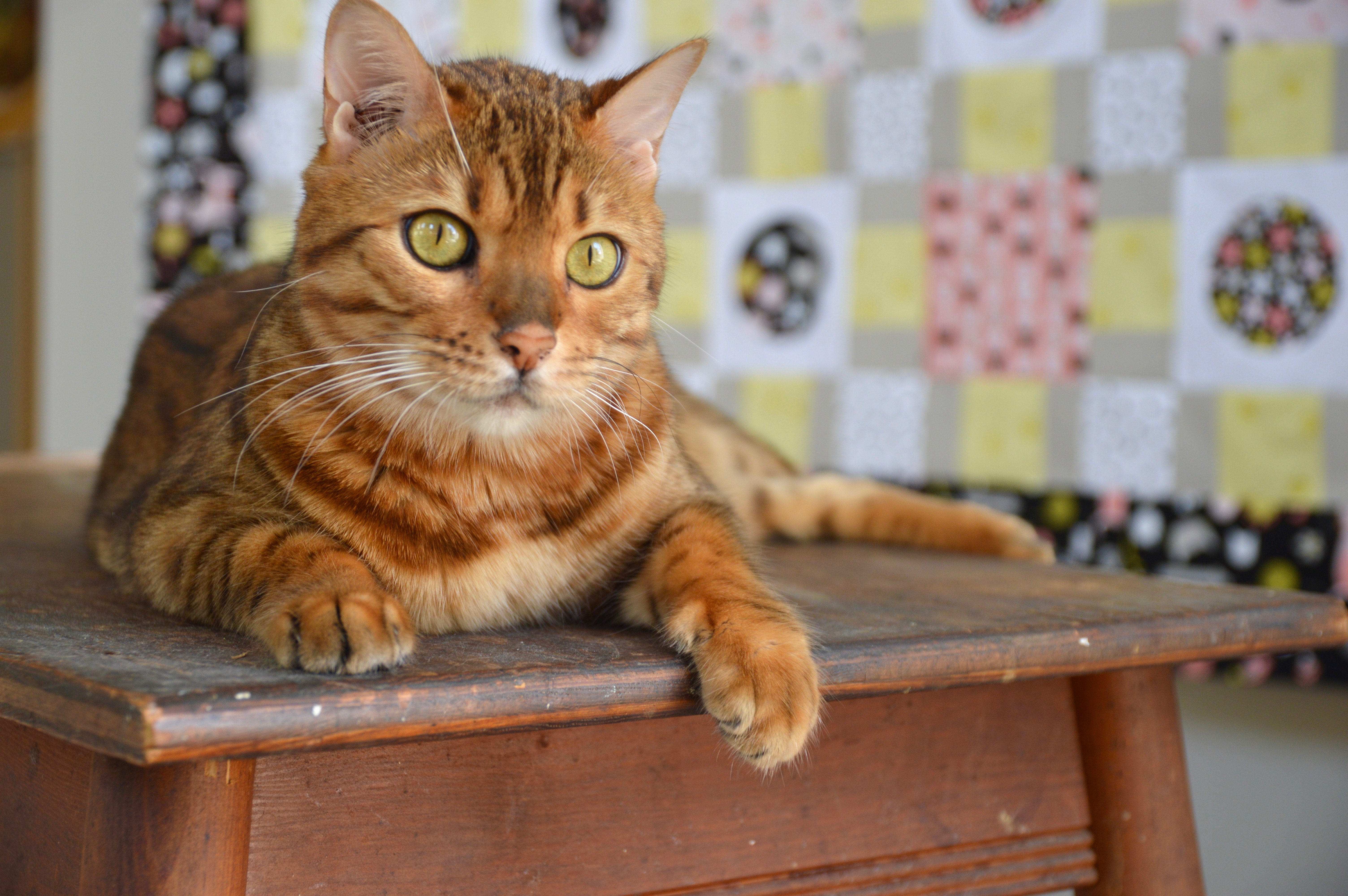 What I love about this quilt is that you don't have to cut up this adorable fabric into tiny bits and it still has a nice "quilty" feel.
I call this pattern Bouncing Off The Walls because that's how Mufasa likes to play!  I throw bouncy balls and they bounce every where and he chases them like a maniac!
The pattern is a PDF download available in my Etsy shop.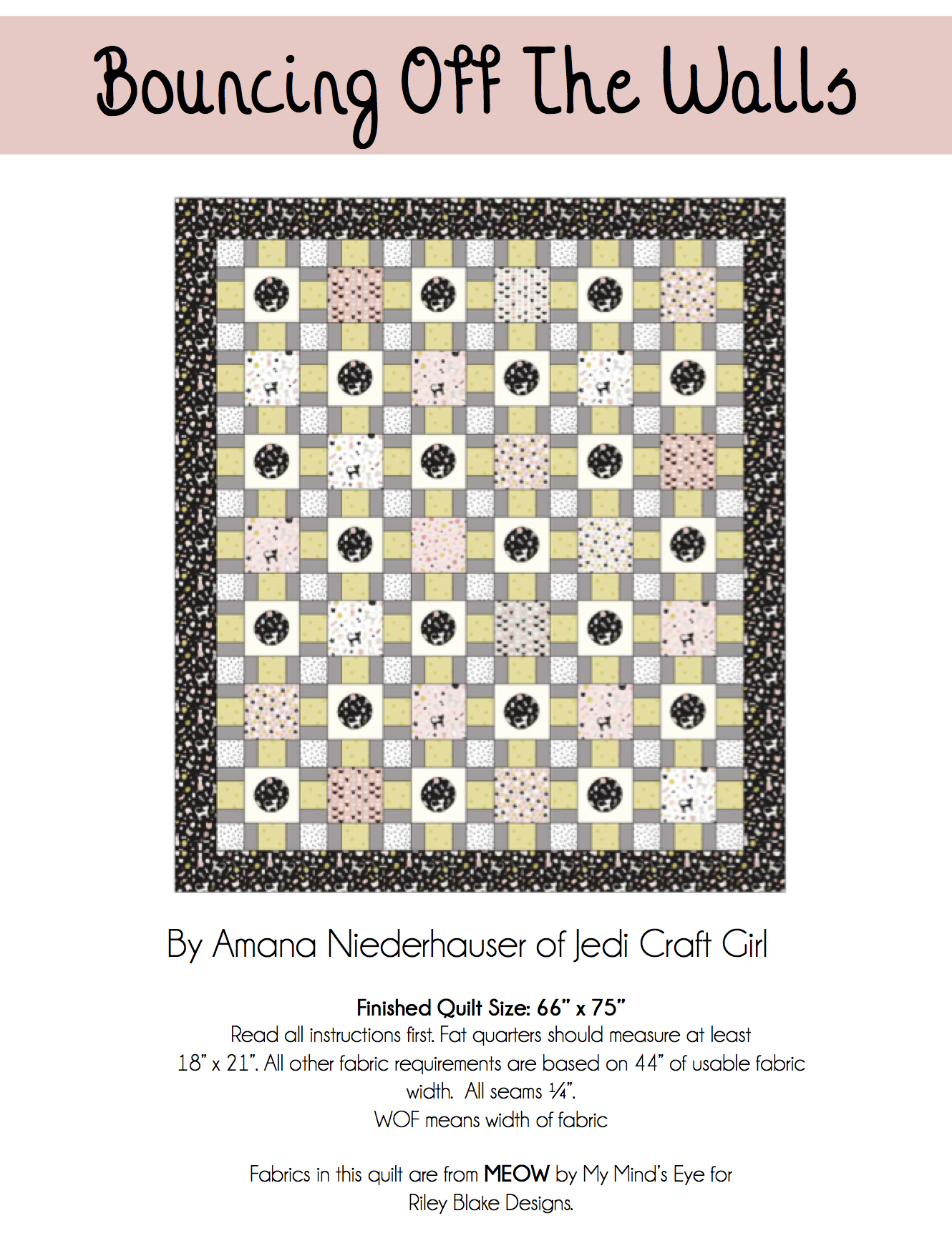 This is the purrrrrfect size quilt for a throw or to put on the end of the bed.  Sally and Mufasa are fighting over who will get the quilt – its totally MINE!!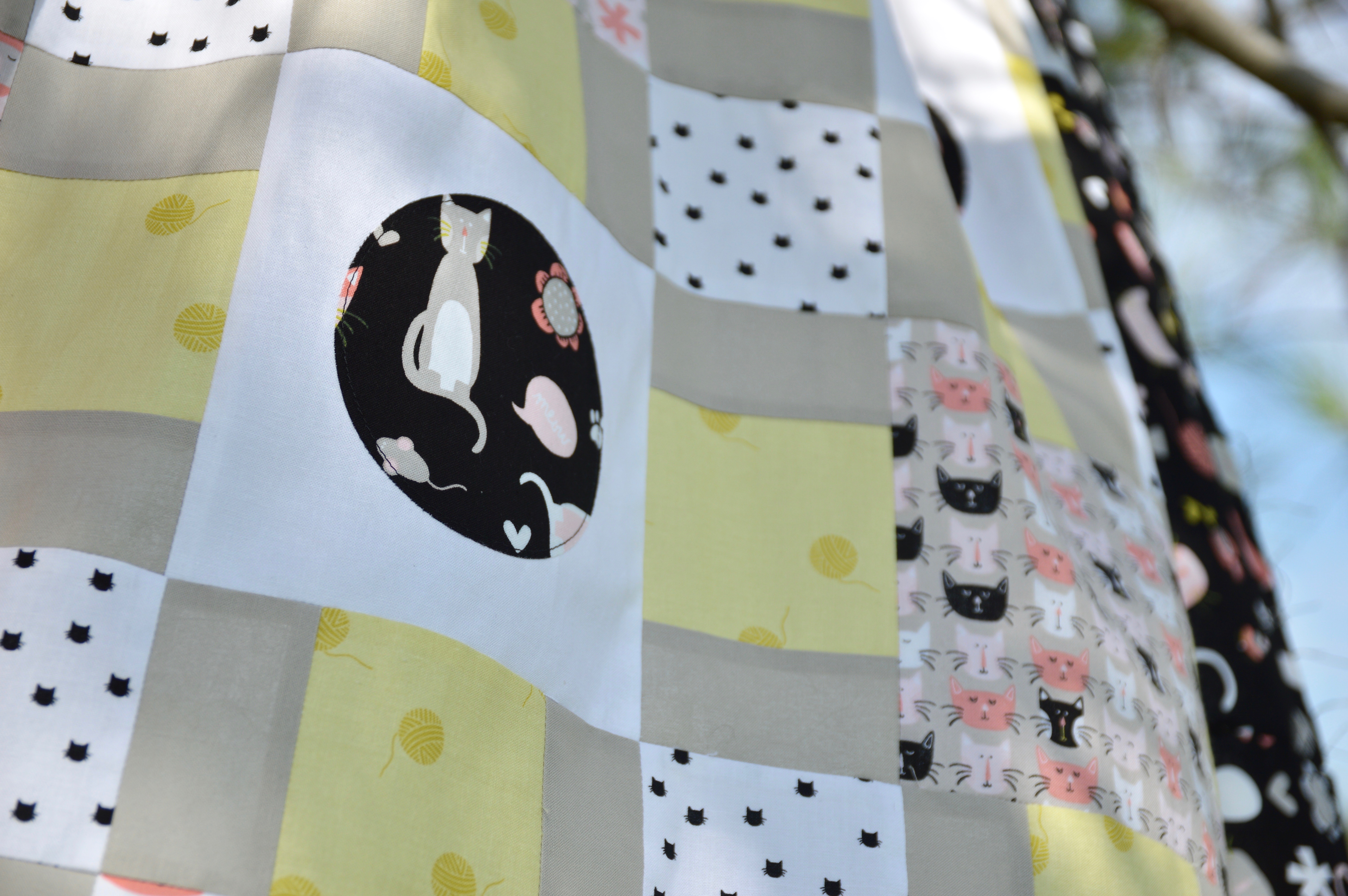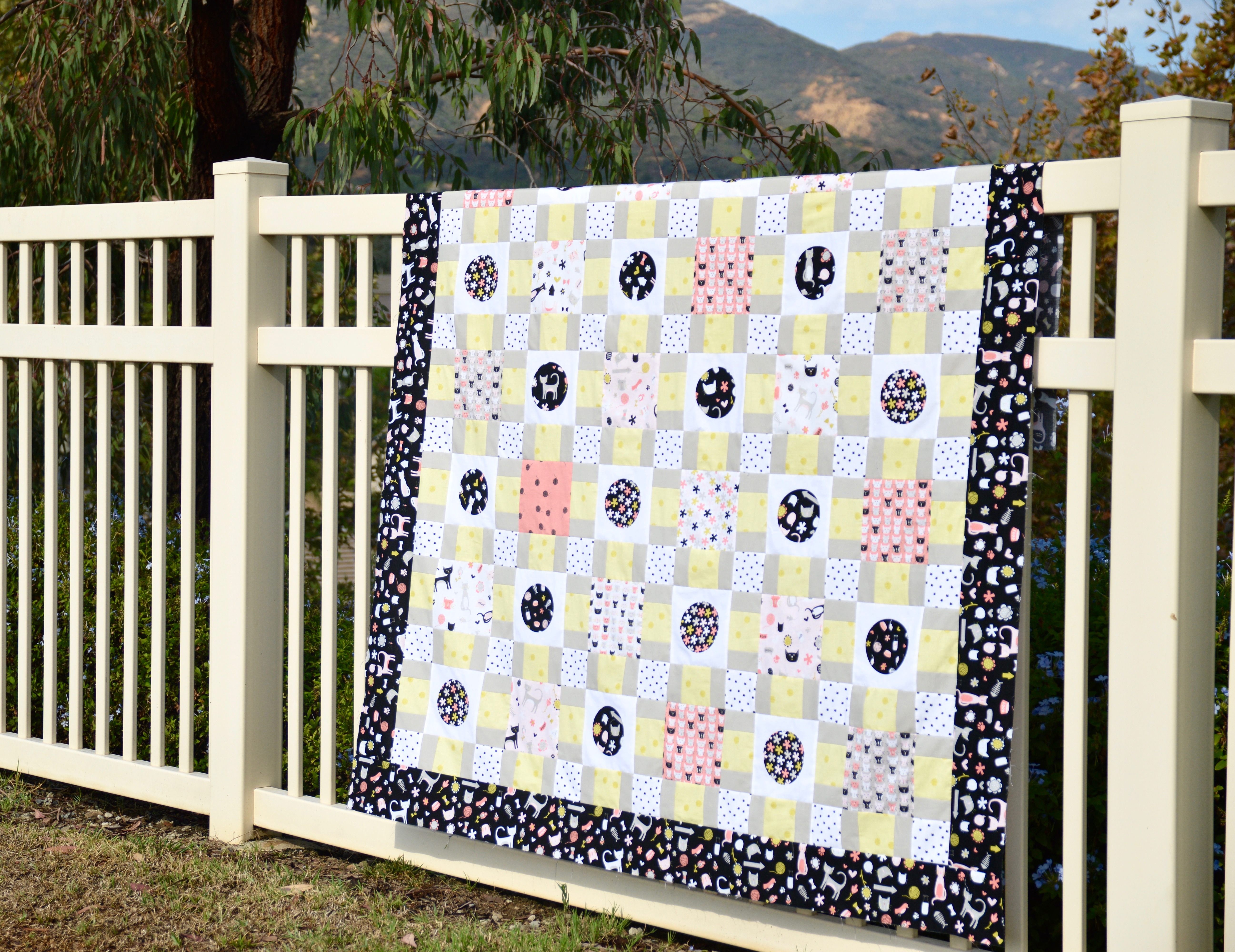 Aren't the colors in the fabrics wonderful?  I love the fun coral with the yellow and the black totally makes it all pop!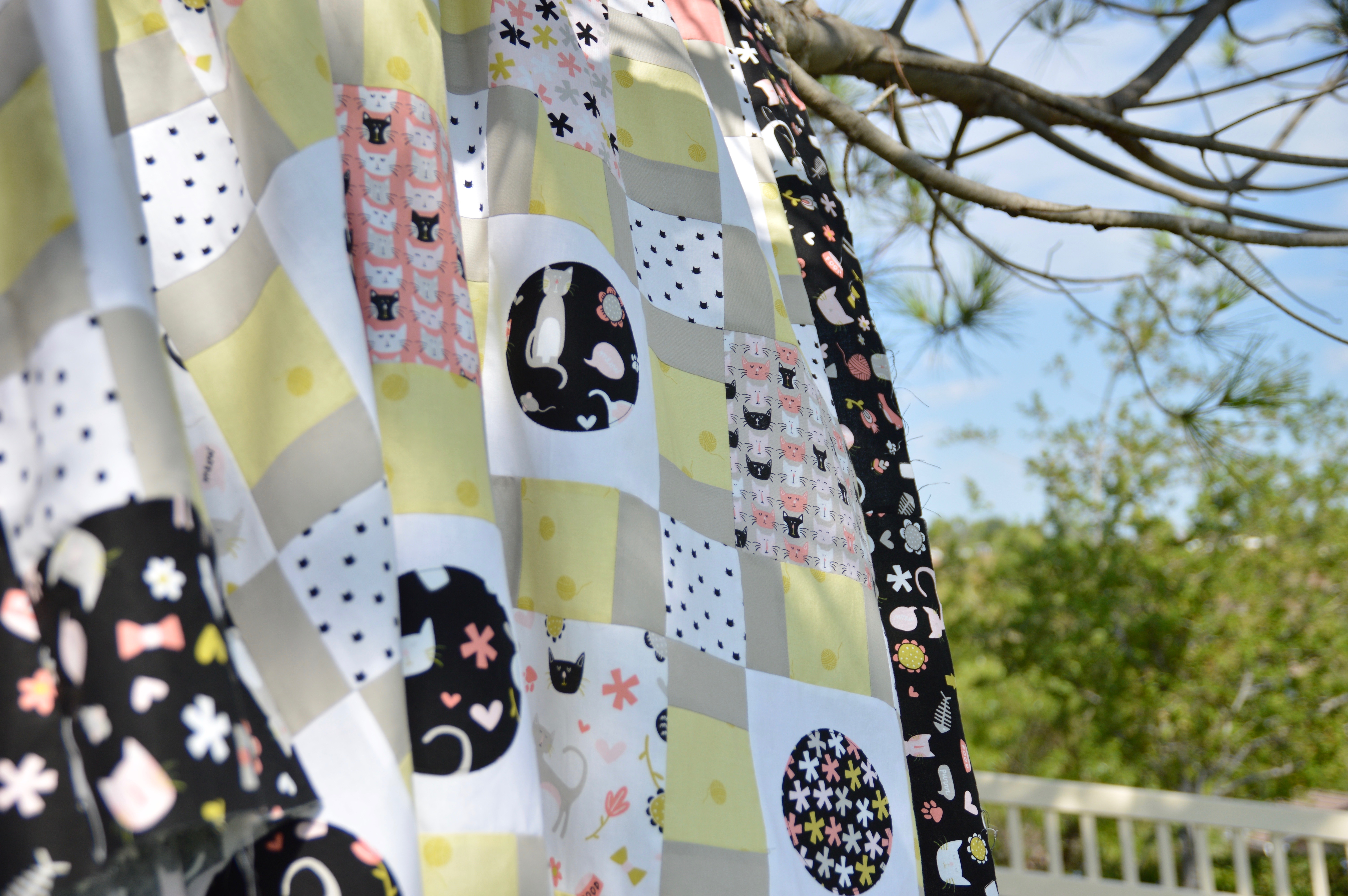 And now get ready for the Mufasa photo shoot……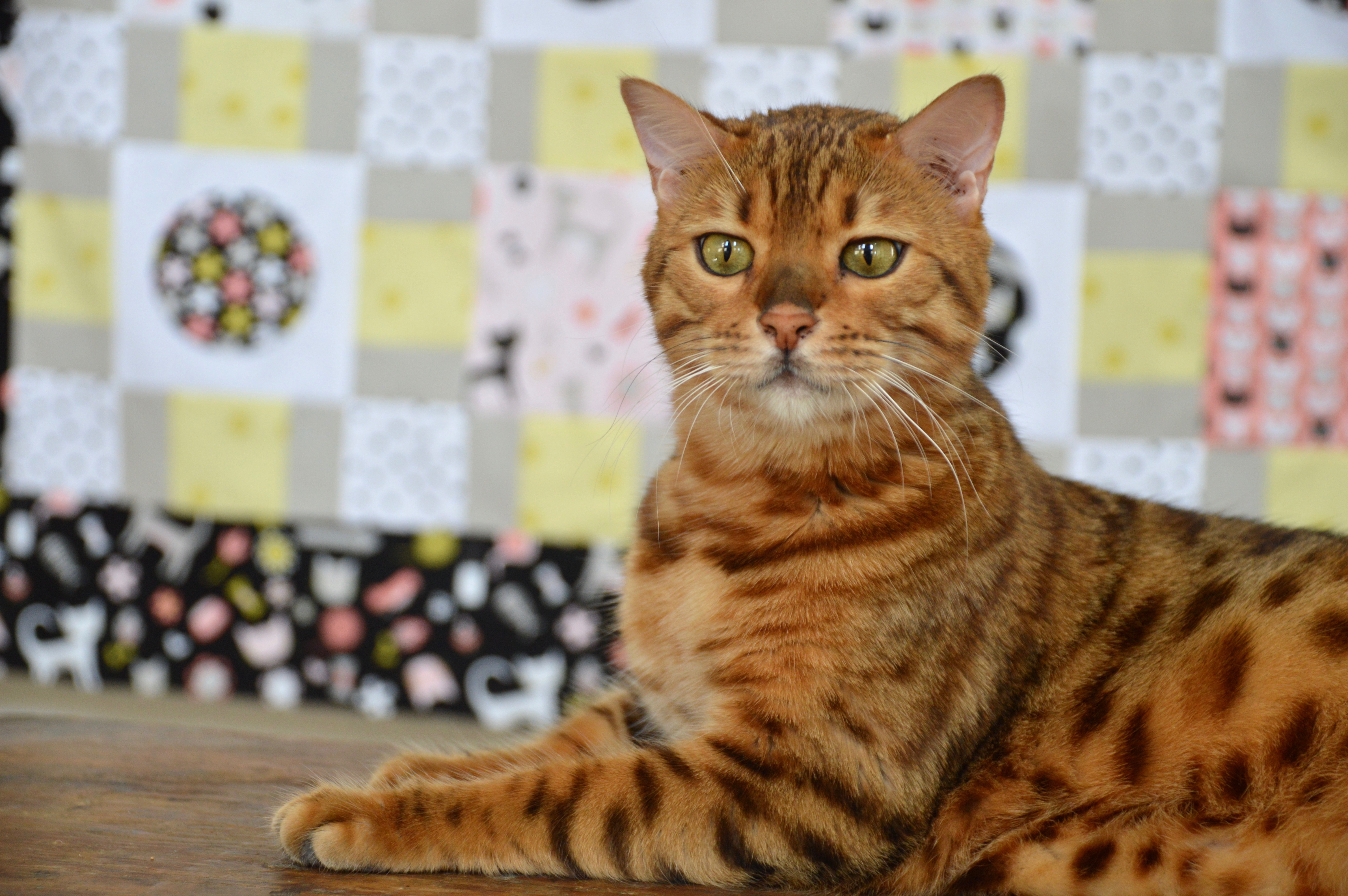 He's just so handsome 🙂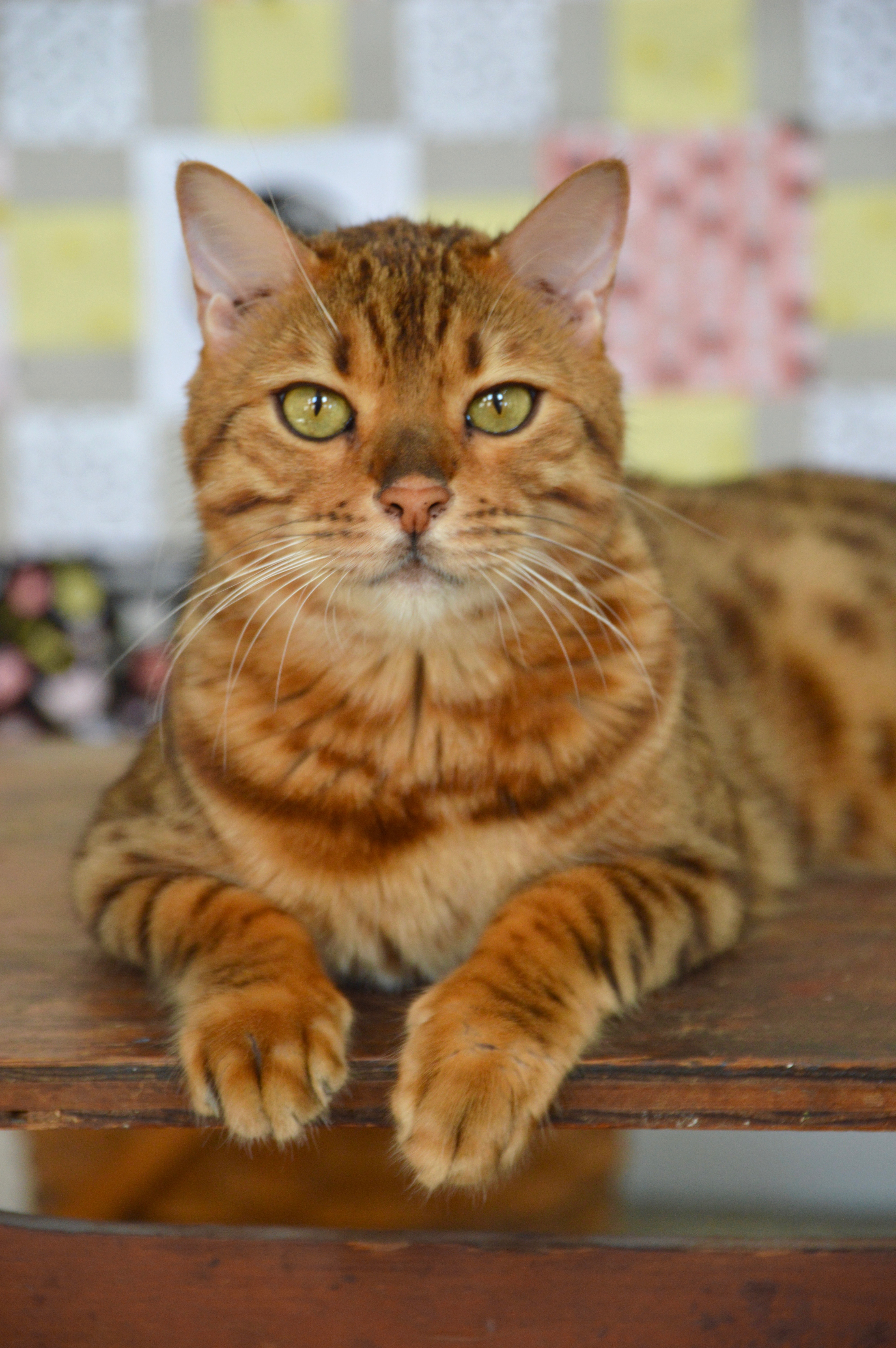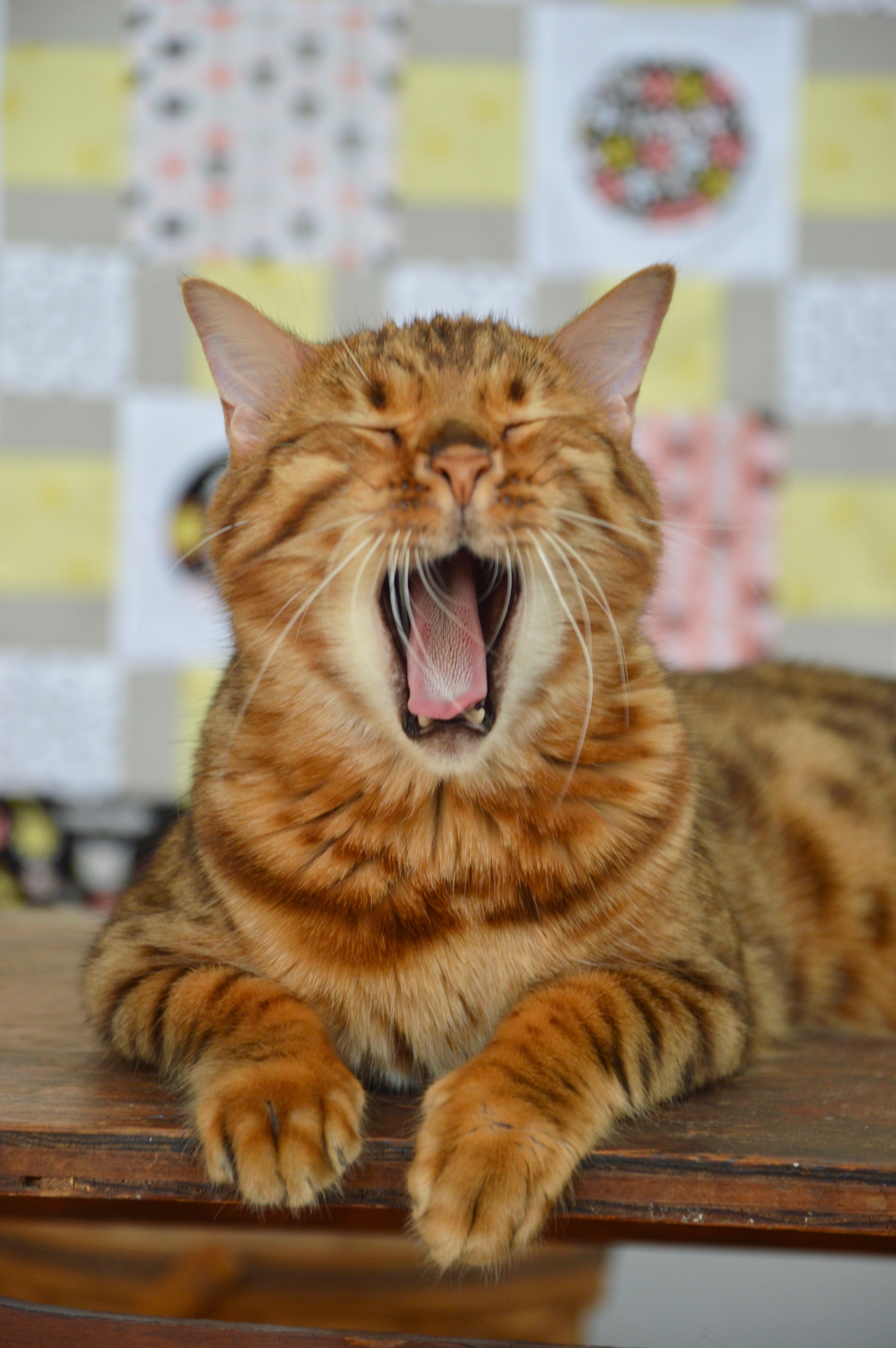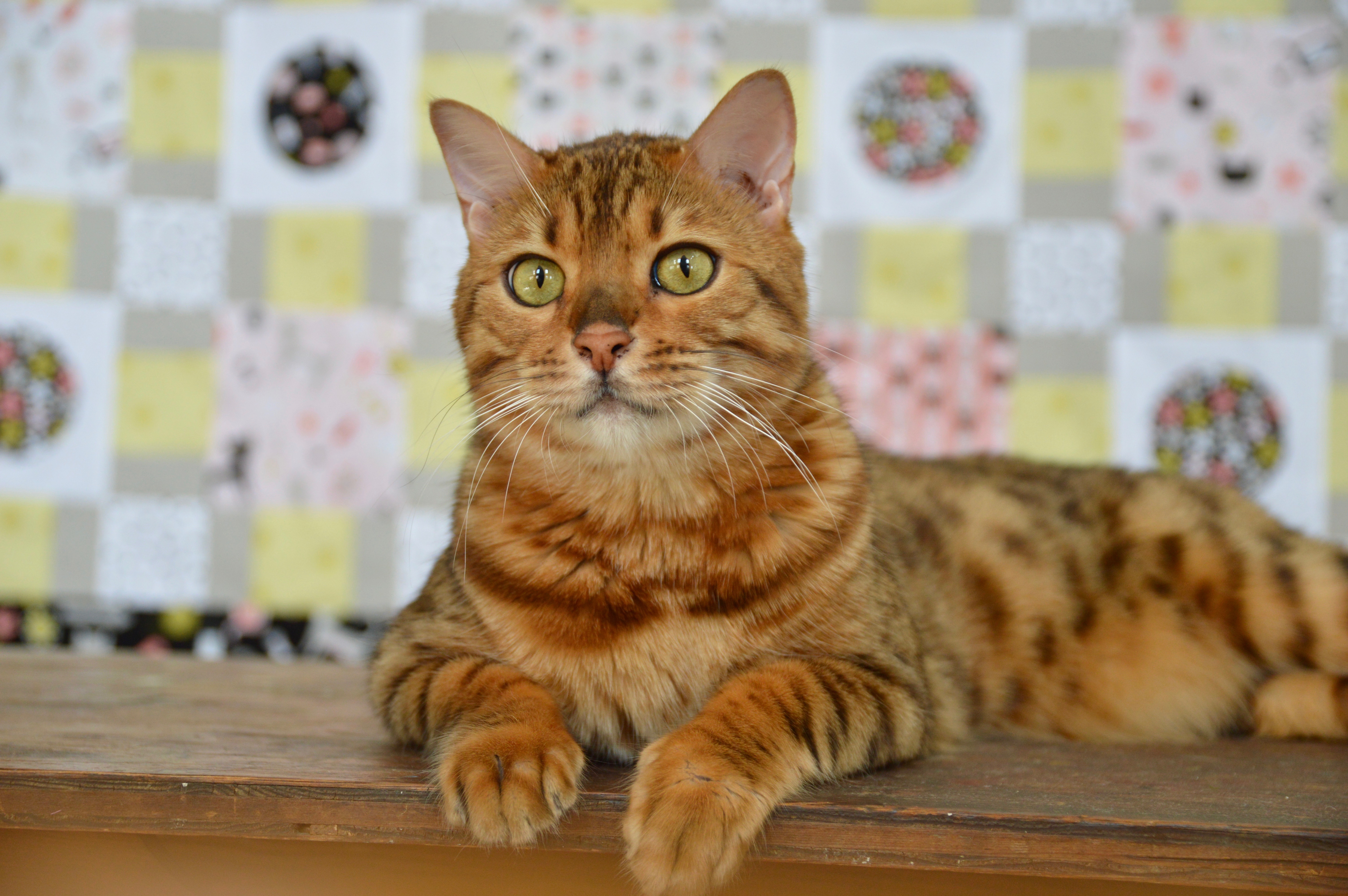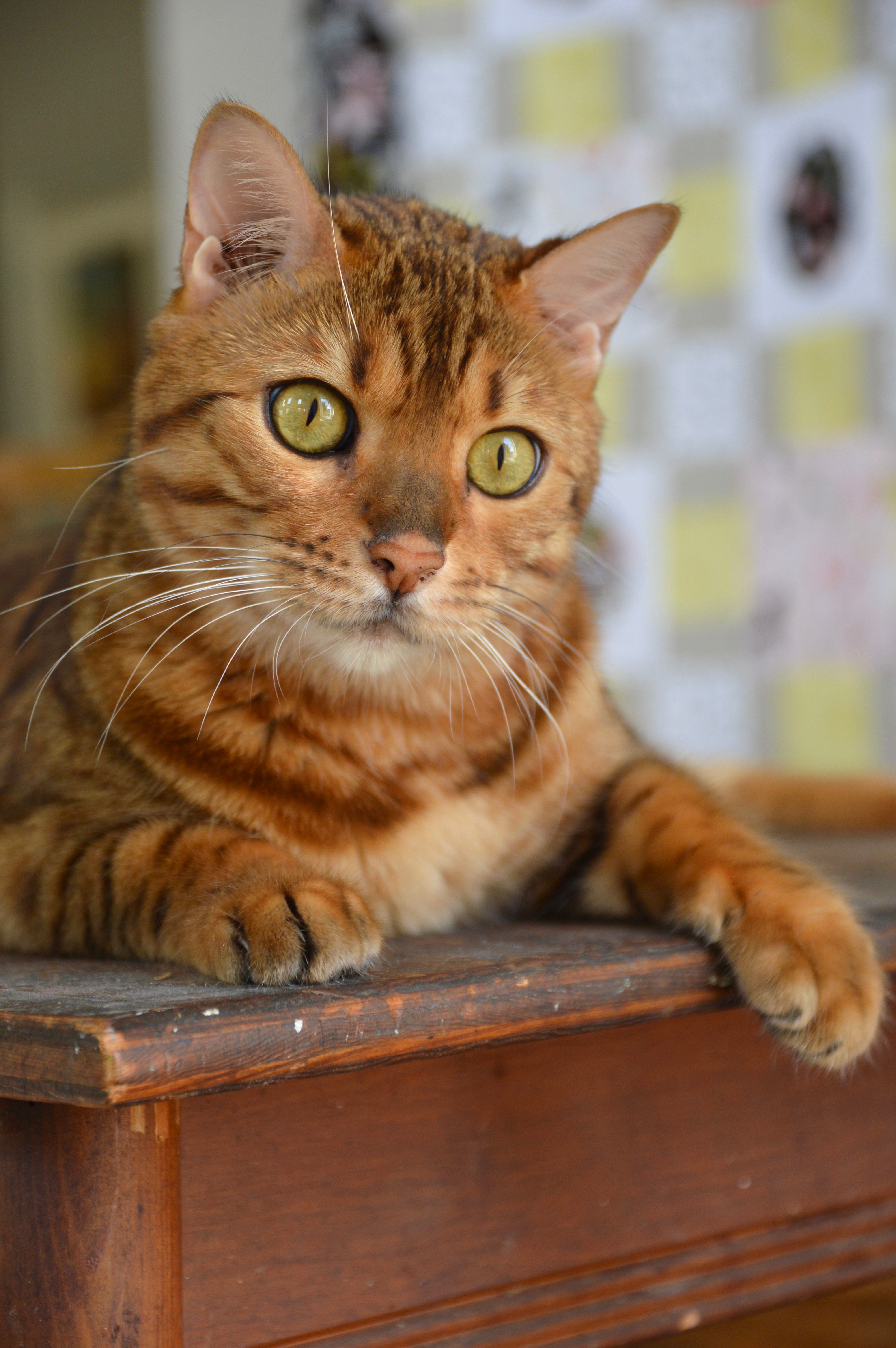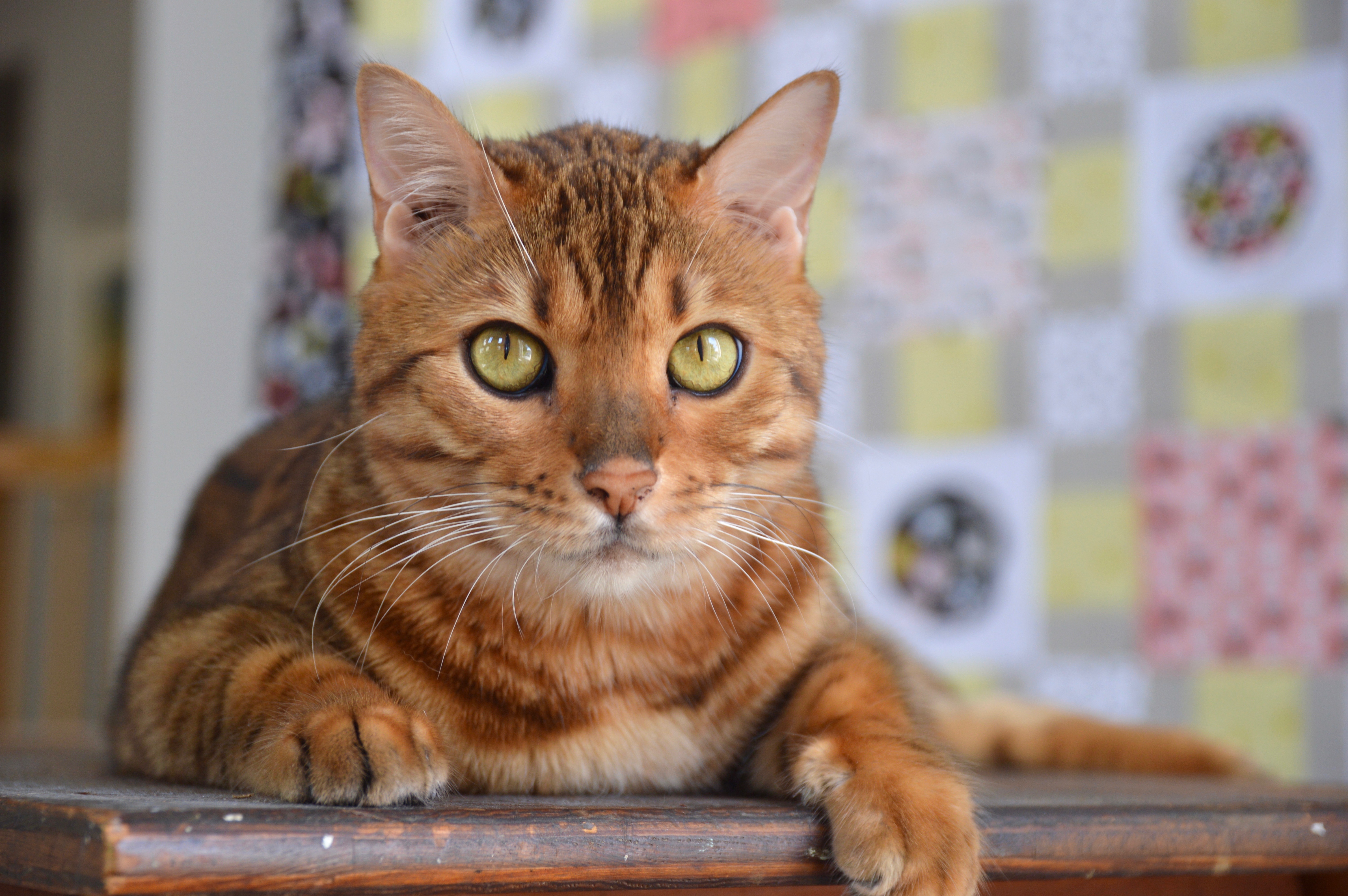 Happy quilting with your cat!!!