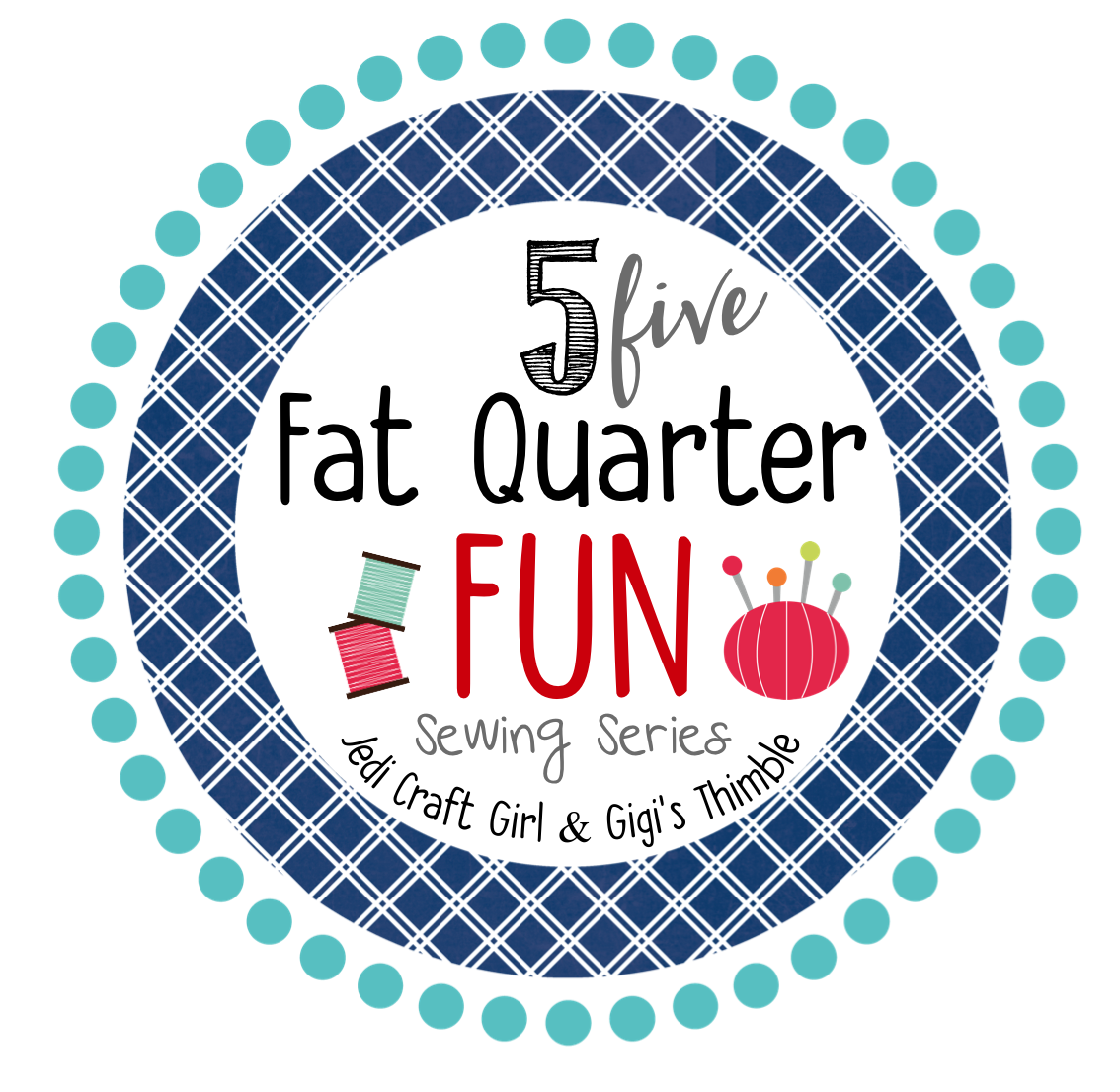 It's September 1st and that means a 5 Fat Quarter Fun Quilt!!!  Yay!!!!
Amber and I have been doing some spooky sewing and we are ready to share this fun little quilt with you!  It is a great size for a wall hanging or to put on a table!  Finished it measures 34″ square.  I also love that you can use theme prints in the centers – I'm always looking for ways to use my theme prints….especially HALLOWEEN CAT prints!!  Don't you love these spooky felines!  The fabric is from Blend Fabric's Boo Crew line.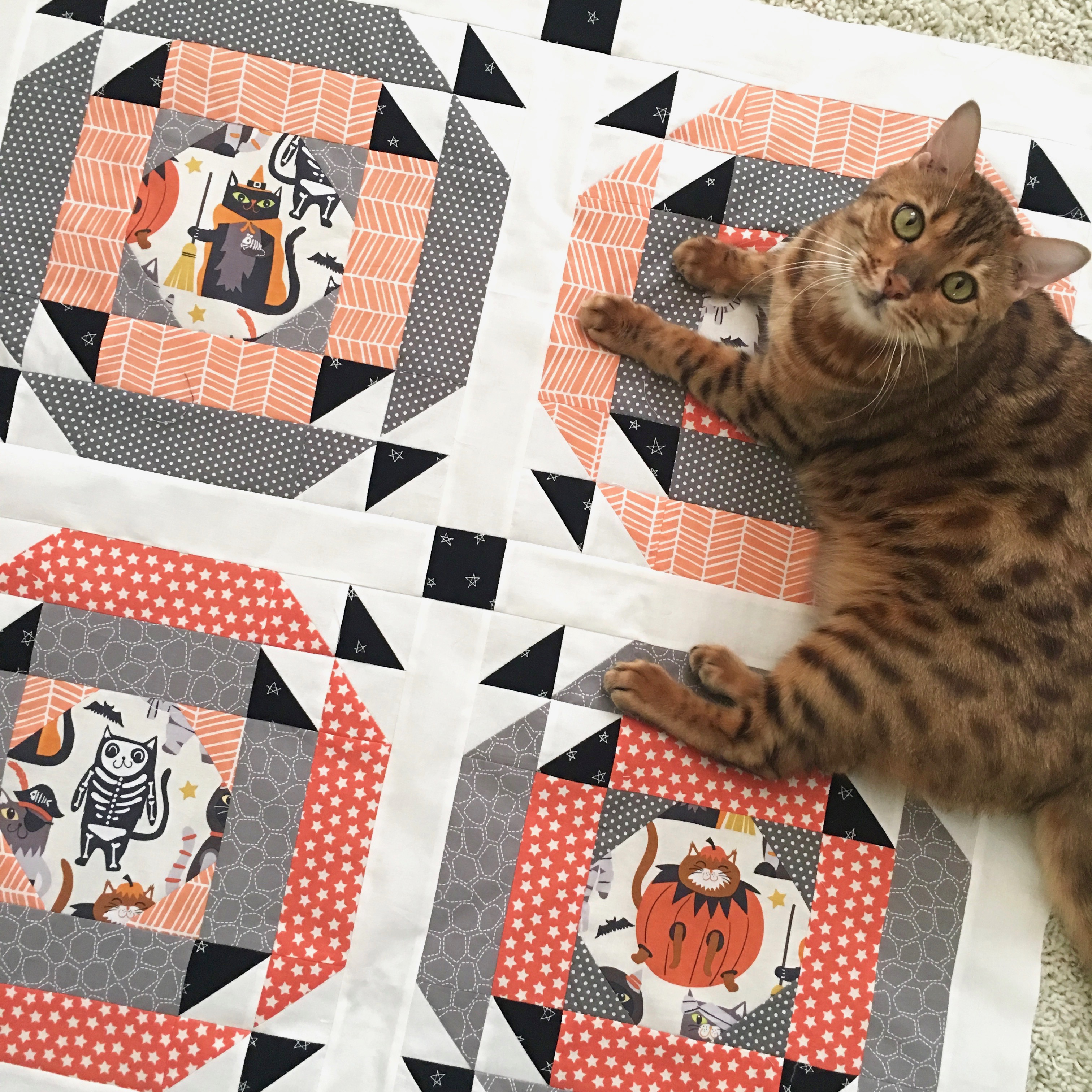 It is highly recommended to sew with your cat…..like you ever have a choice…hehehehe!!!  Mufasa is loving this little quilt – the purrrrrfect size for him!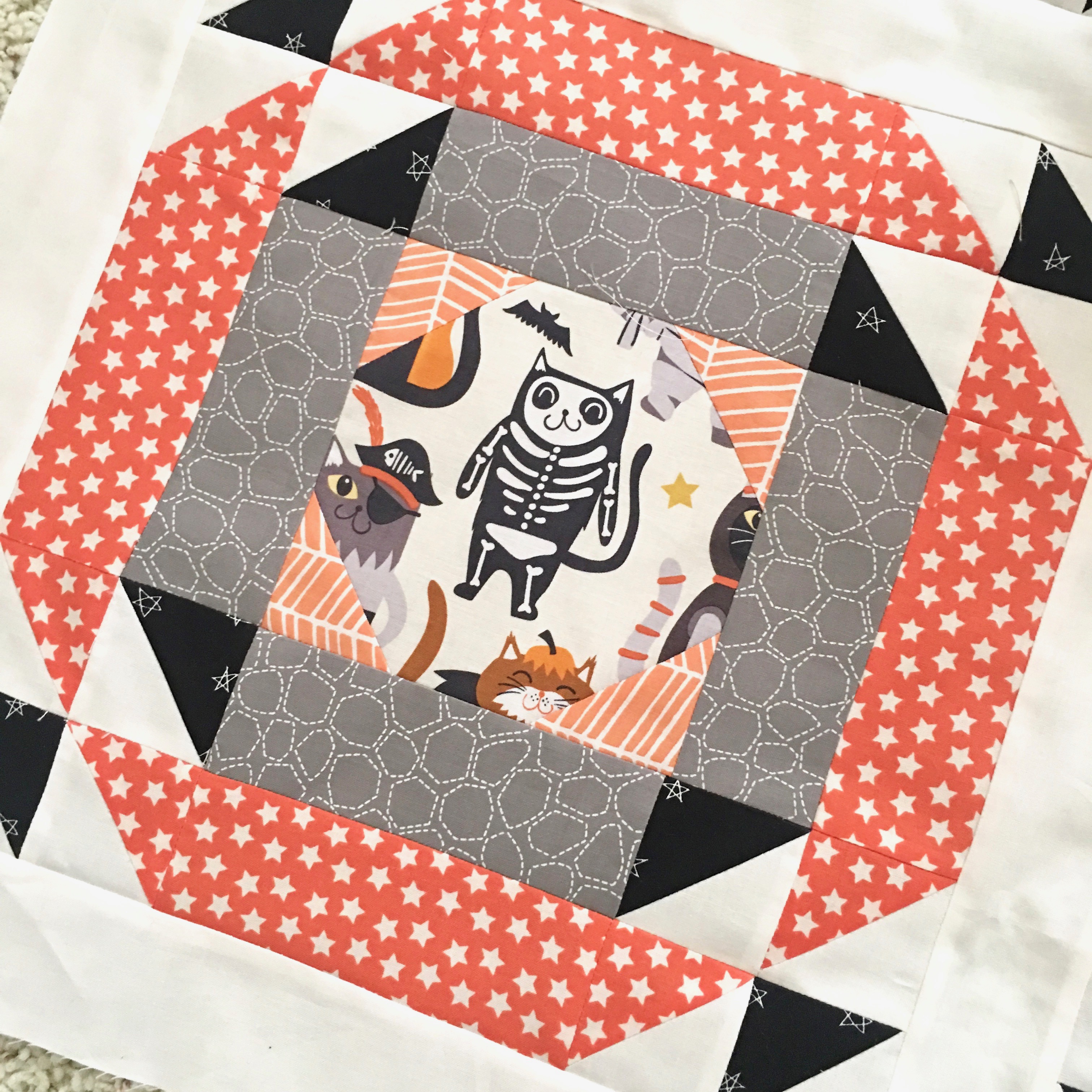 The quilt is made of 4 large blocks.  Wouldn't these blocks be great in a larger quilt!!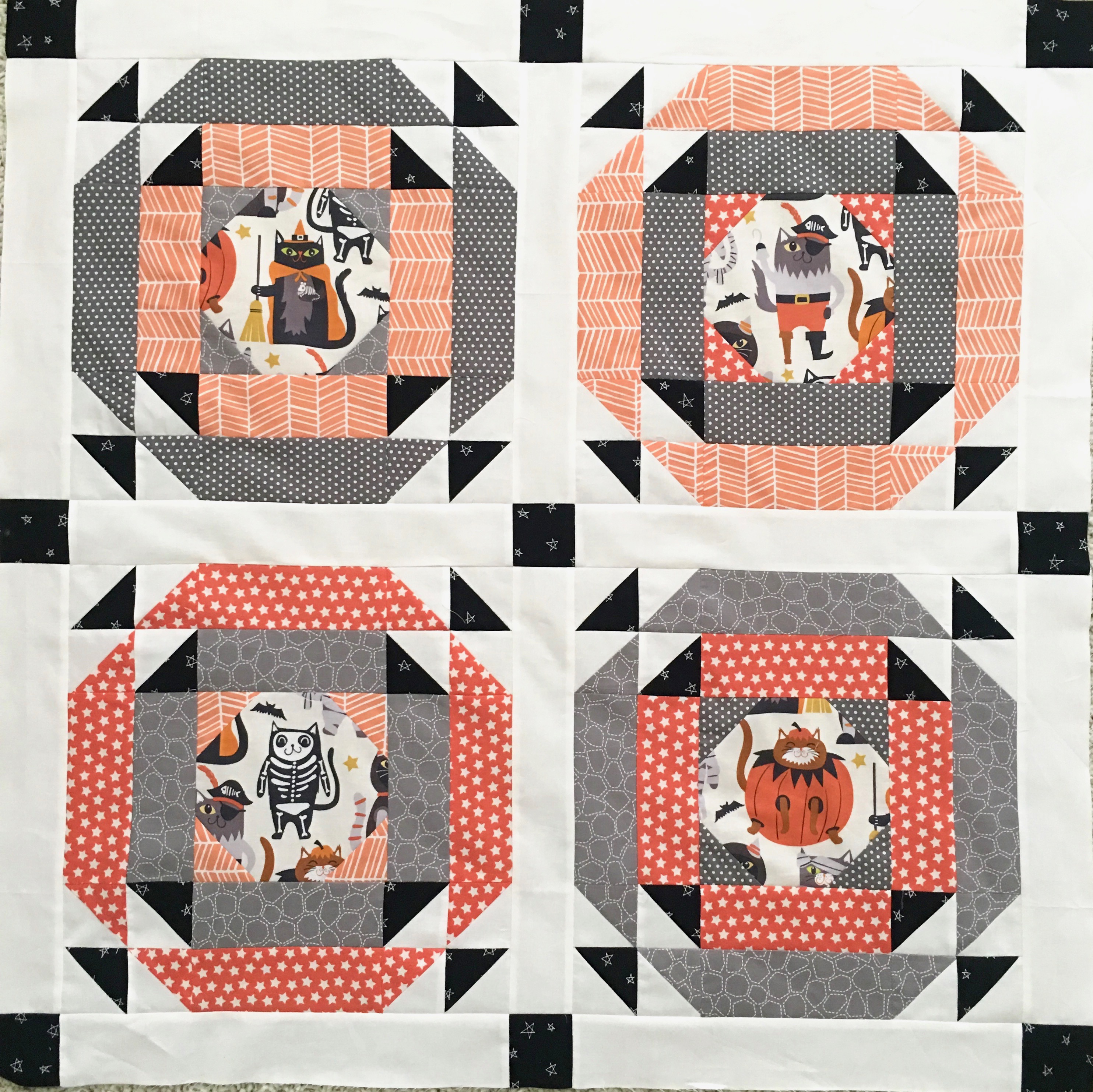 A little sashing and you're all set!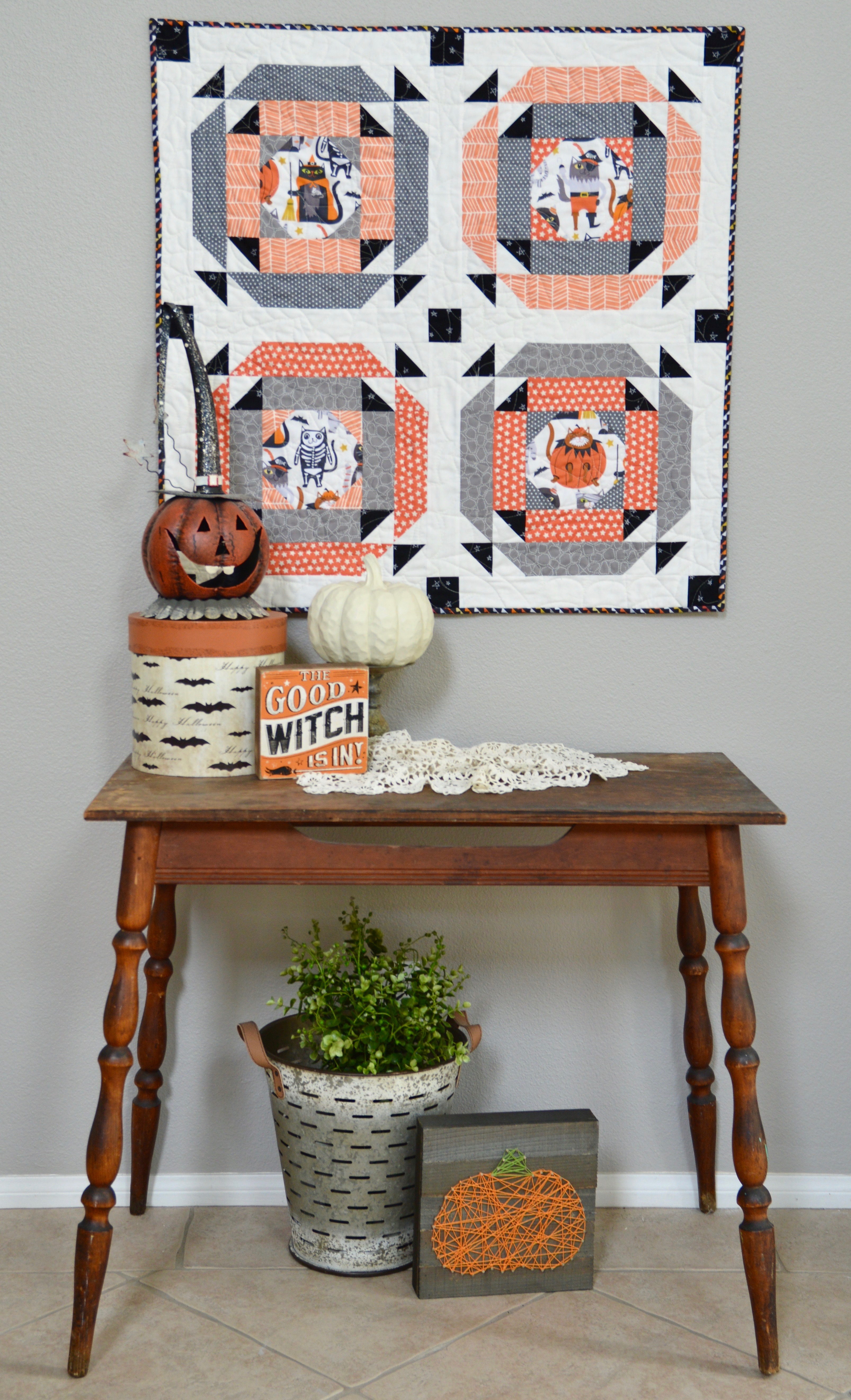 You can download the PDF quilt pattern by clicking HERE.  Make sure to tag @gigis_thimbel and @jedicraftgirl and use the hashtag #fivefatquarterfun and #littlespooksquilt so we can see your creations!!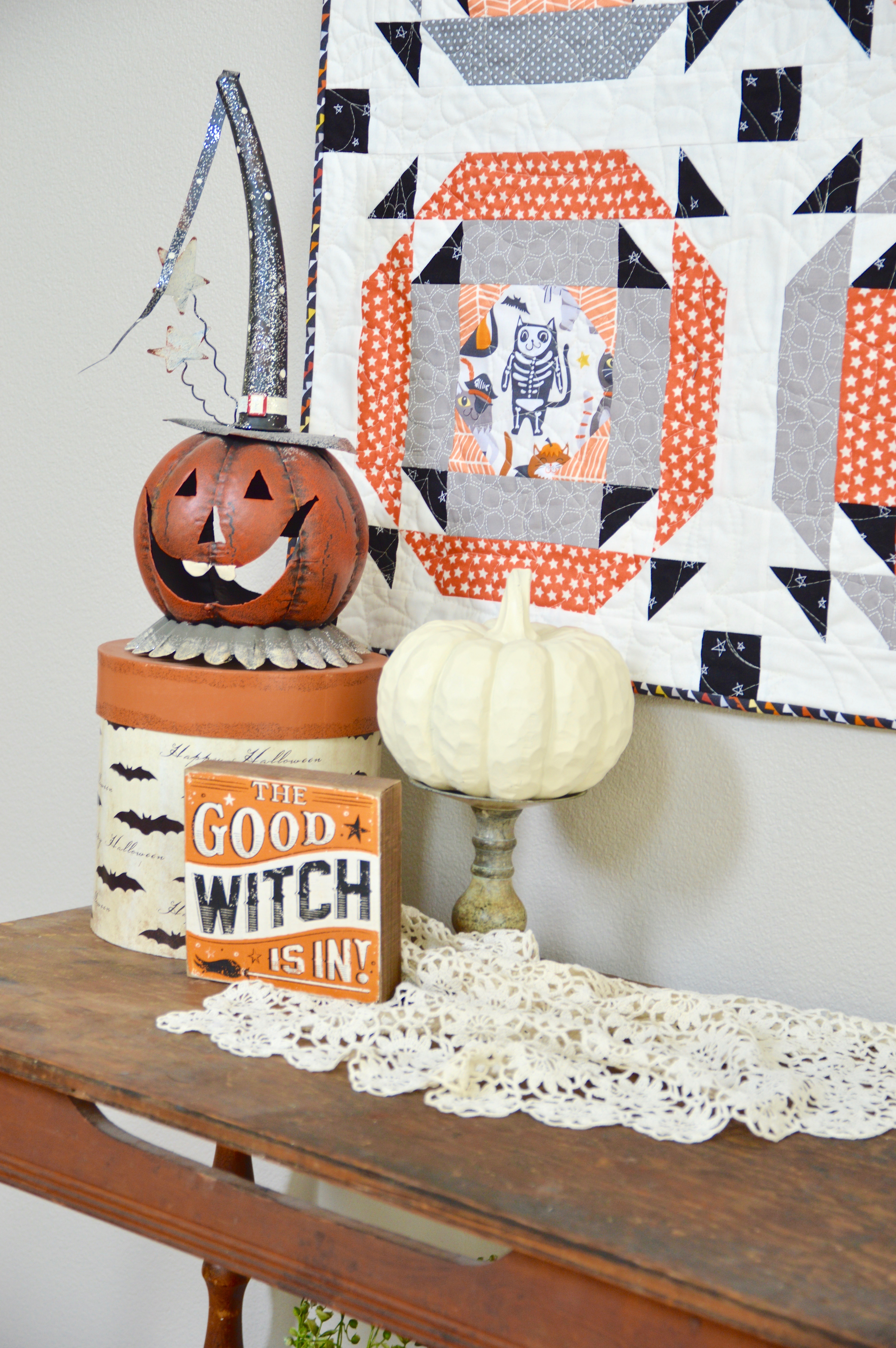 By the way…..it is so NOT fall here in Southern California….the last 3 days have been 114 degrees!!!!!