I had a leftover kitty pumpkin quilt block from my "I Love Cats Quilt" so I came up with this fun little wallhanging!  It measures 20″ square so you could turn it into a pillow if you wanted to.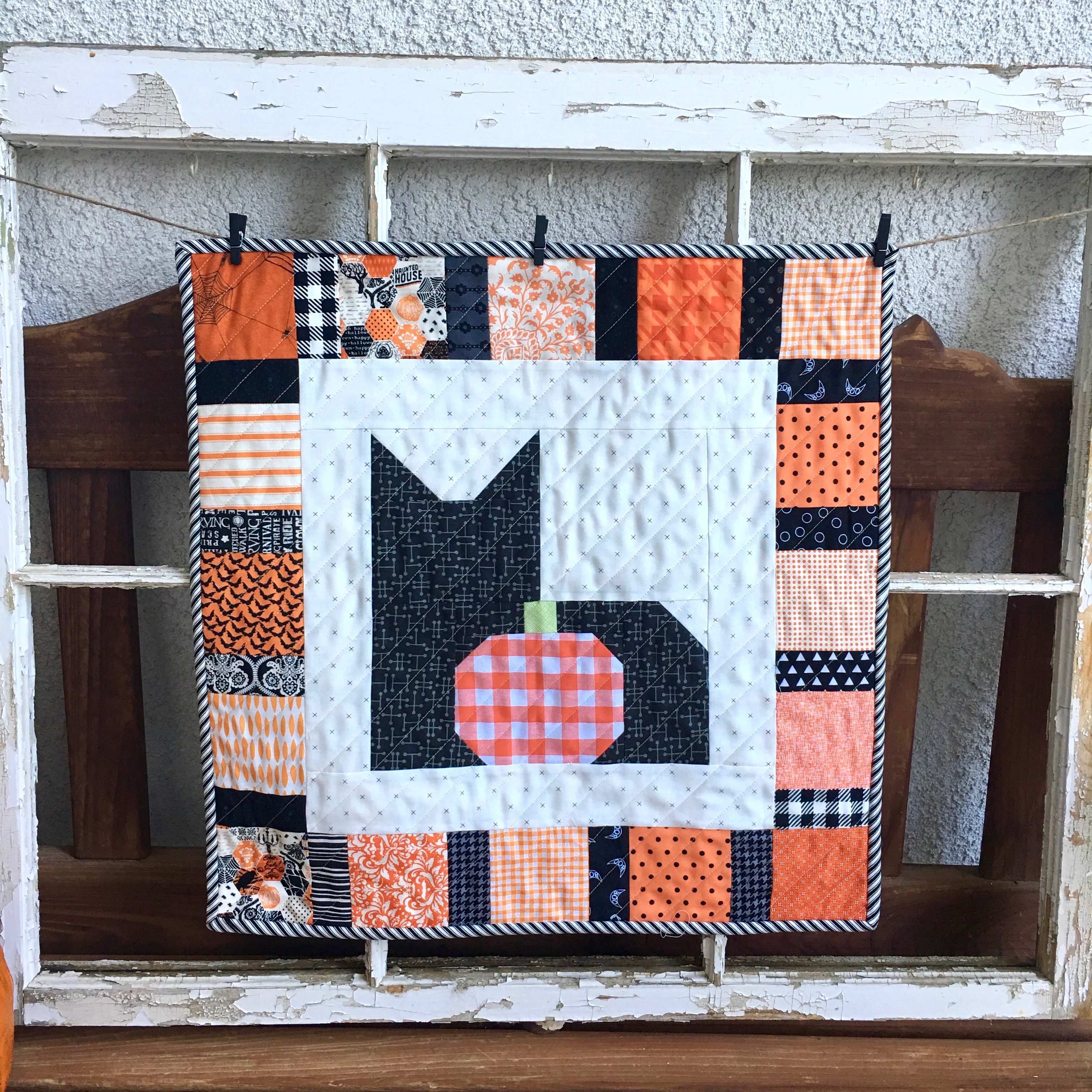 I love hanging little quilts all over my house – they make everything so cozy!  Below are the instructions to make the mini quilt.  The center block measures 10 1/2″ unfinished.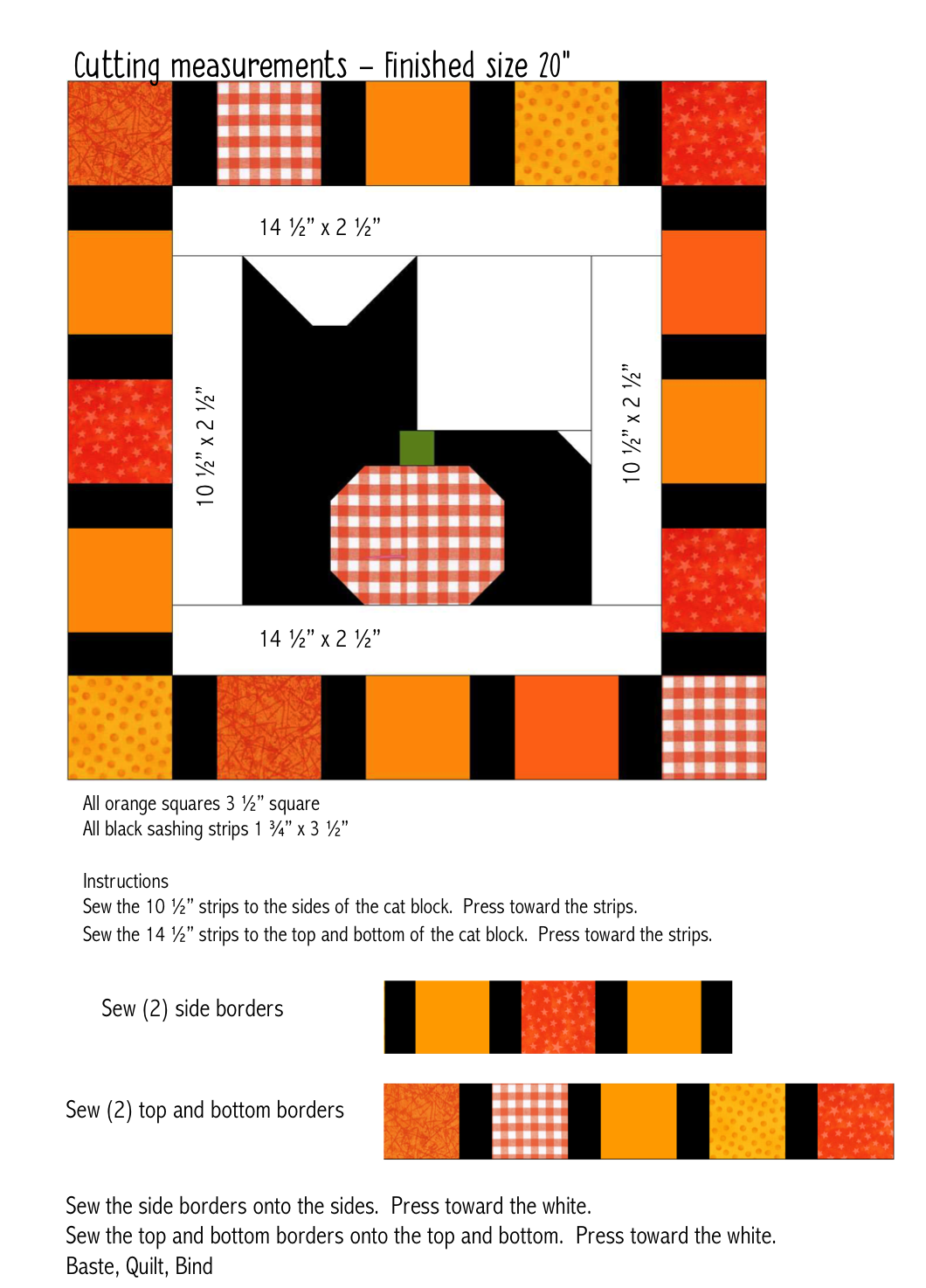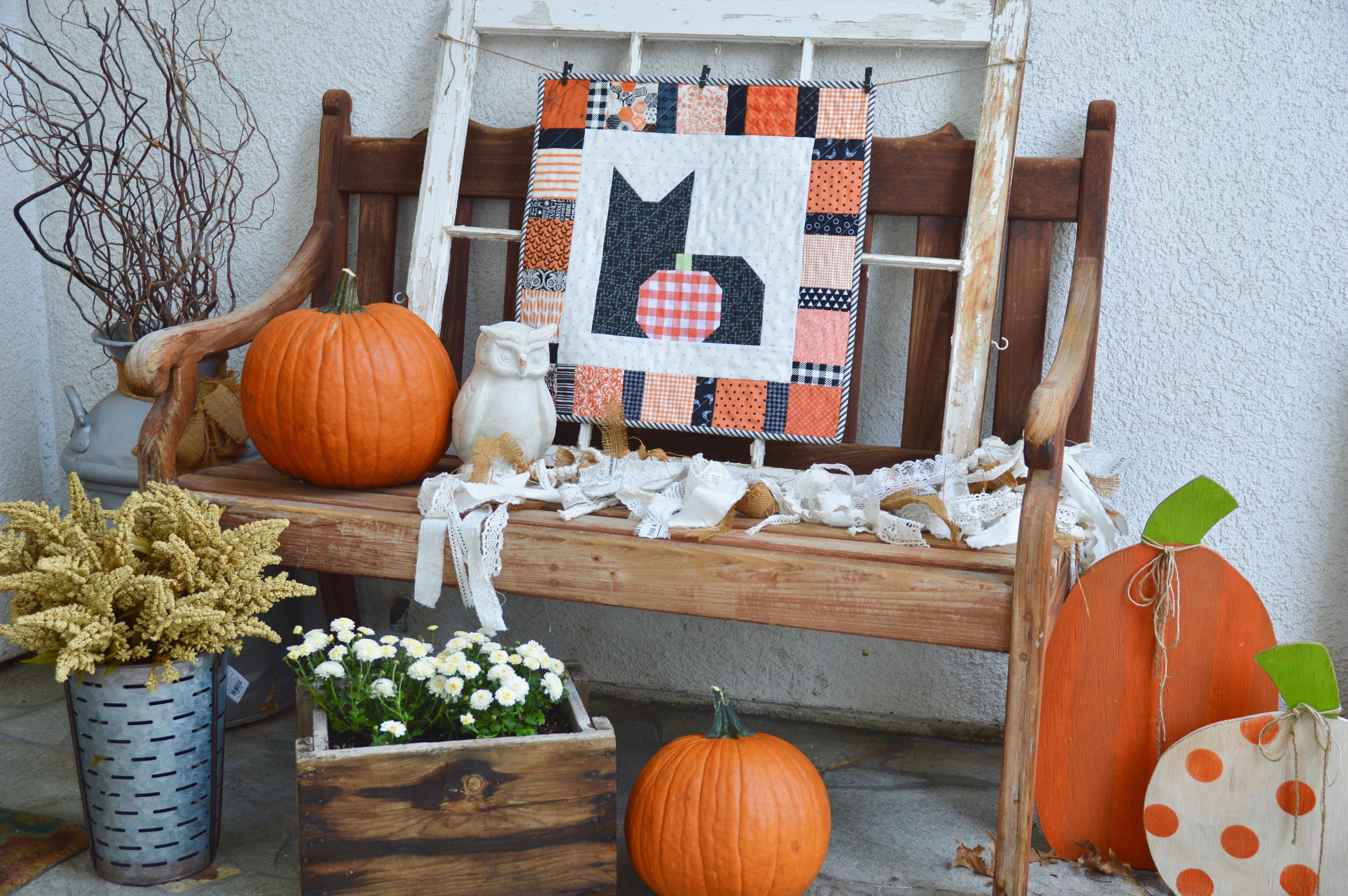 I love fall so much!