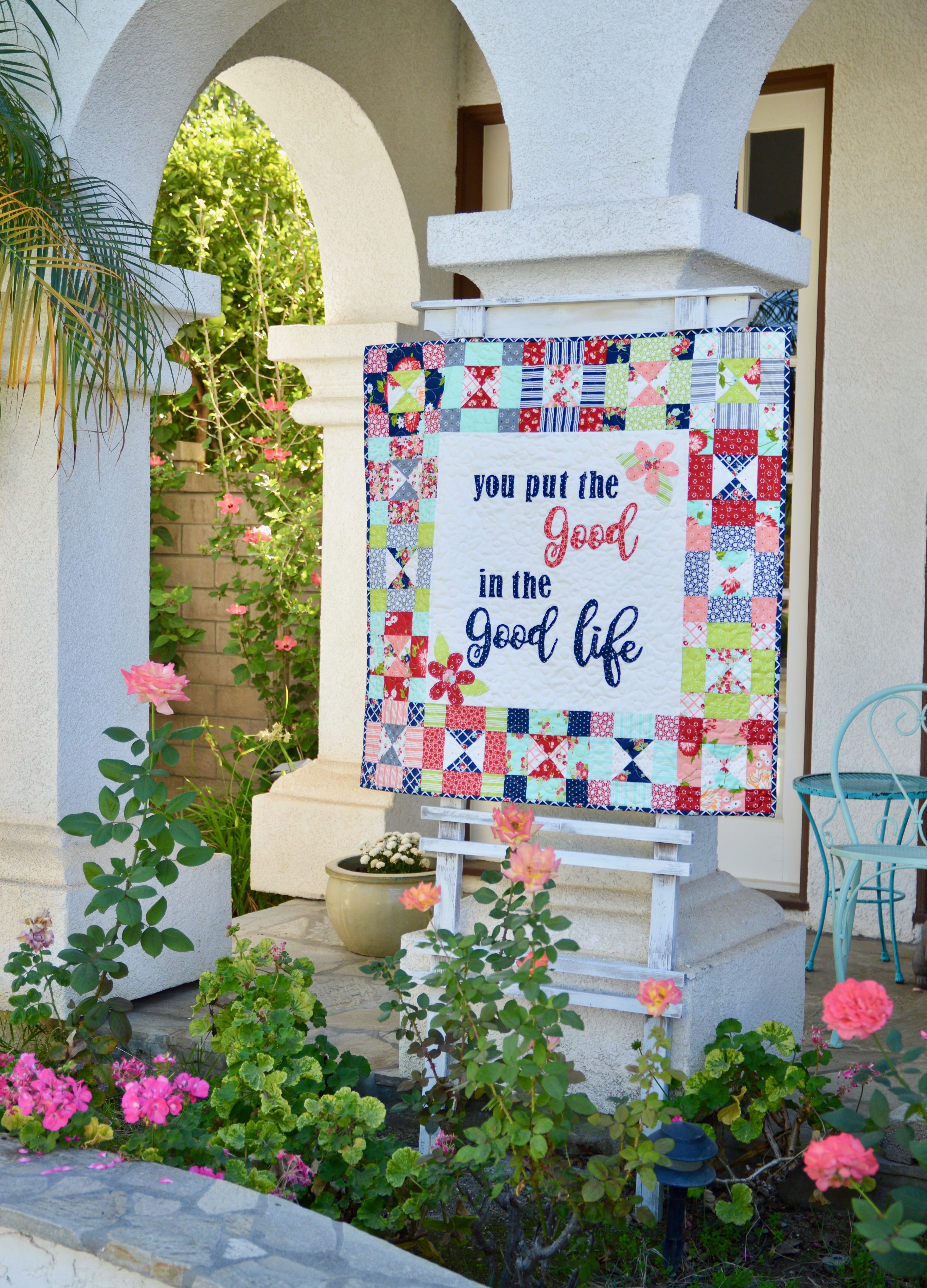 In our family we have a little saying….well actually it's song lyrics….. "You put the GOOD in the GOOD LIFE."  I knew I had to use the Good Life fabric from Moda and I knew the quilt had to have words.  So meet my newest quilt pattern!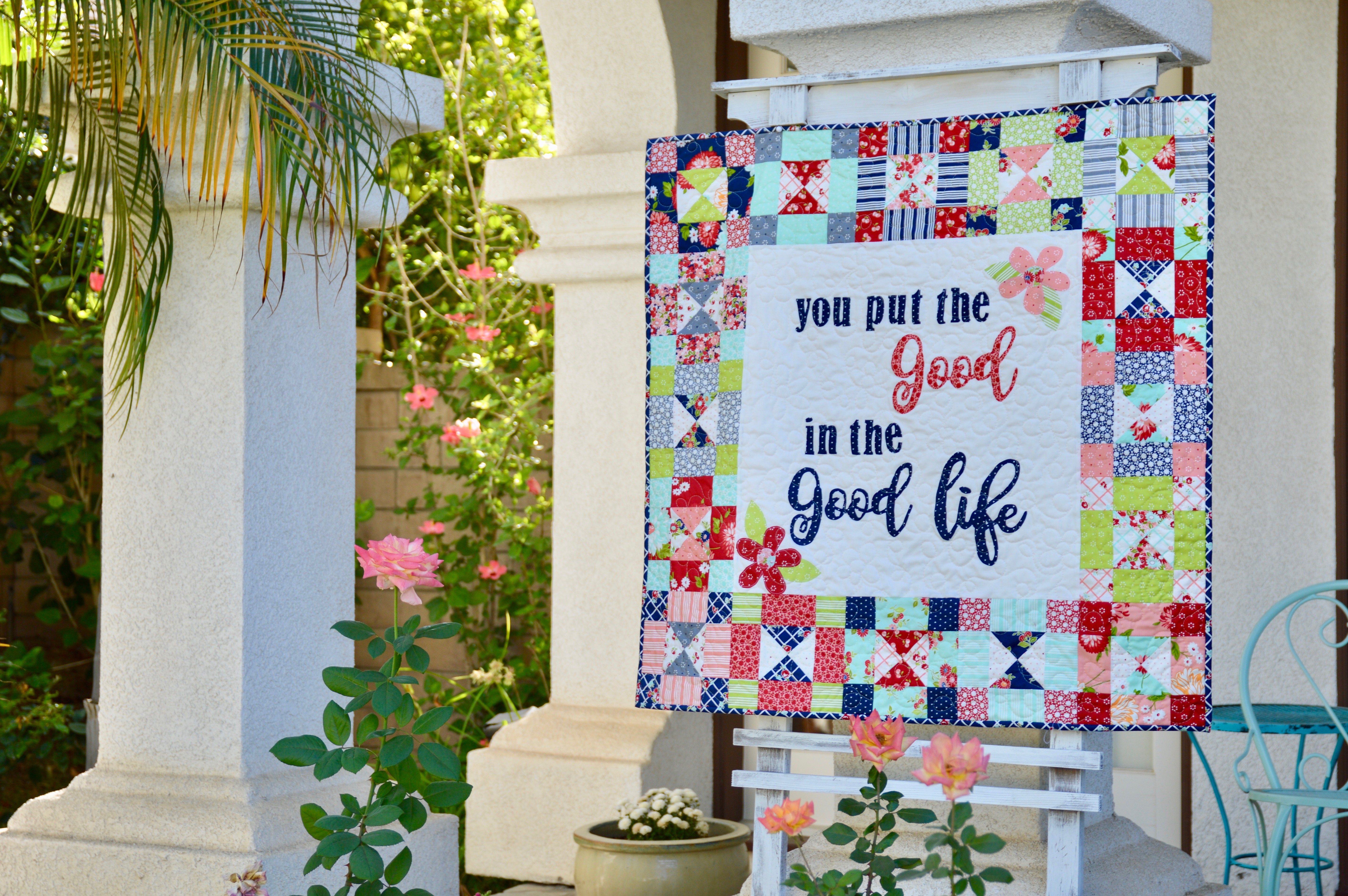 This whimsical quilt measures 37″ square and is perfect to hang on a wall, place on a table, or give as a gift to someone who puts "good" in your life :). The border is made entirely from charm squares, which is super fun because I collect charm packs!  It's available in my Etsy shop as a PDF download for only $5.00!!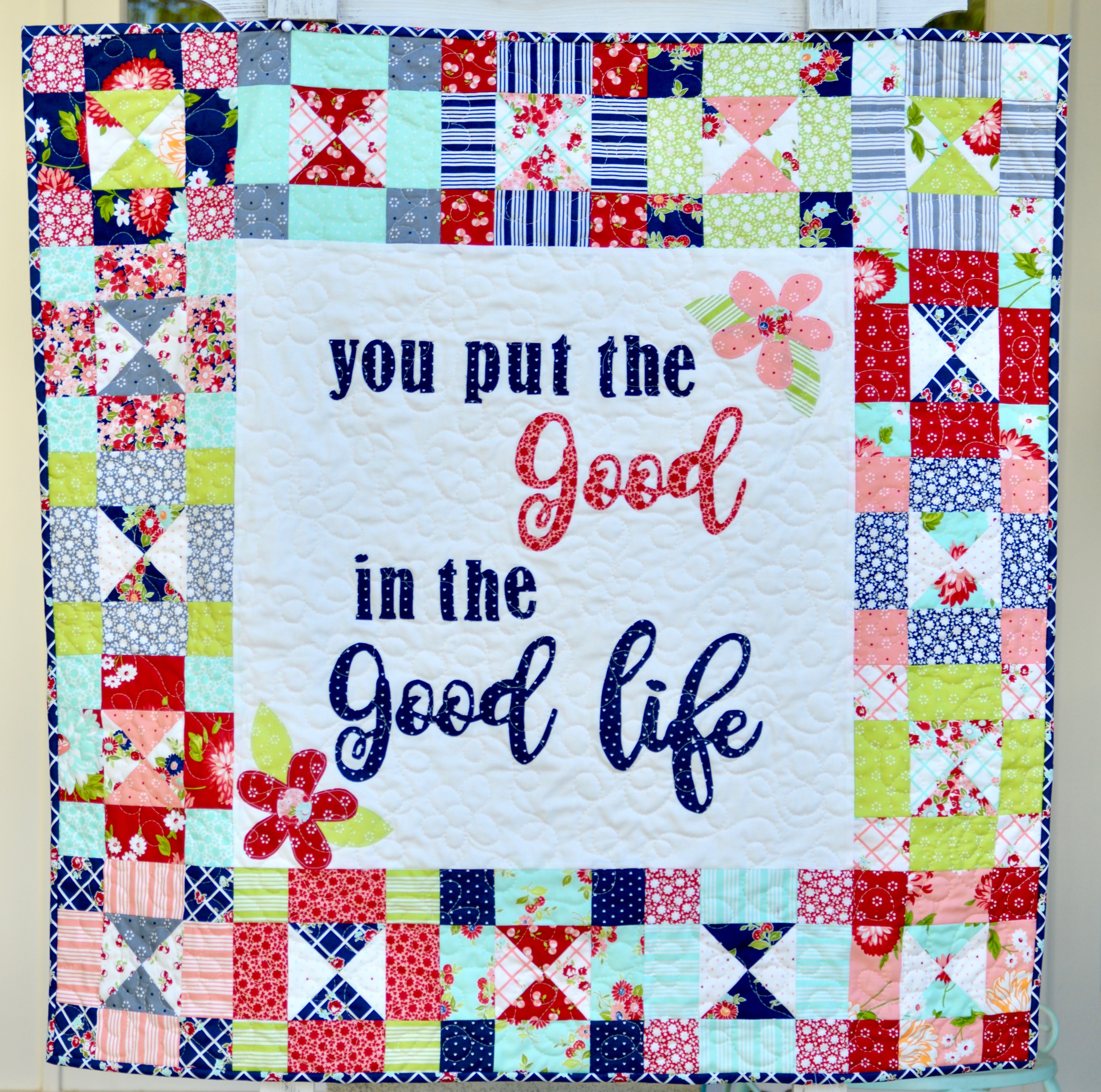 The letters are machine appliquéd.  Yes, you have to cut them all by hand, but it's kind of fun!  I put on a movie, sat down with my scissors, and it went by fast!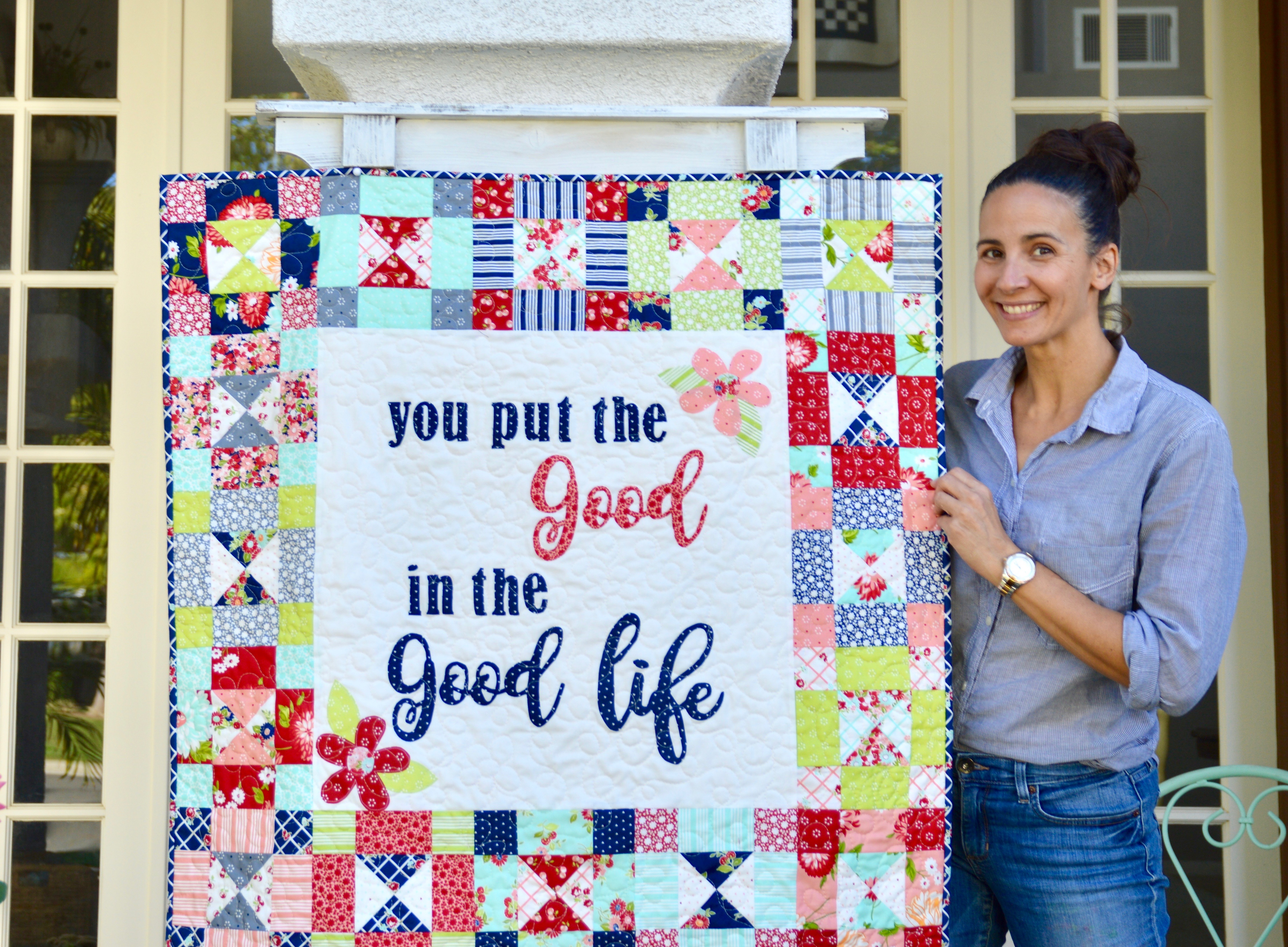 I thought I would be a nerd and pose with my quilt while my 9 year old took my picture….hahah!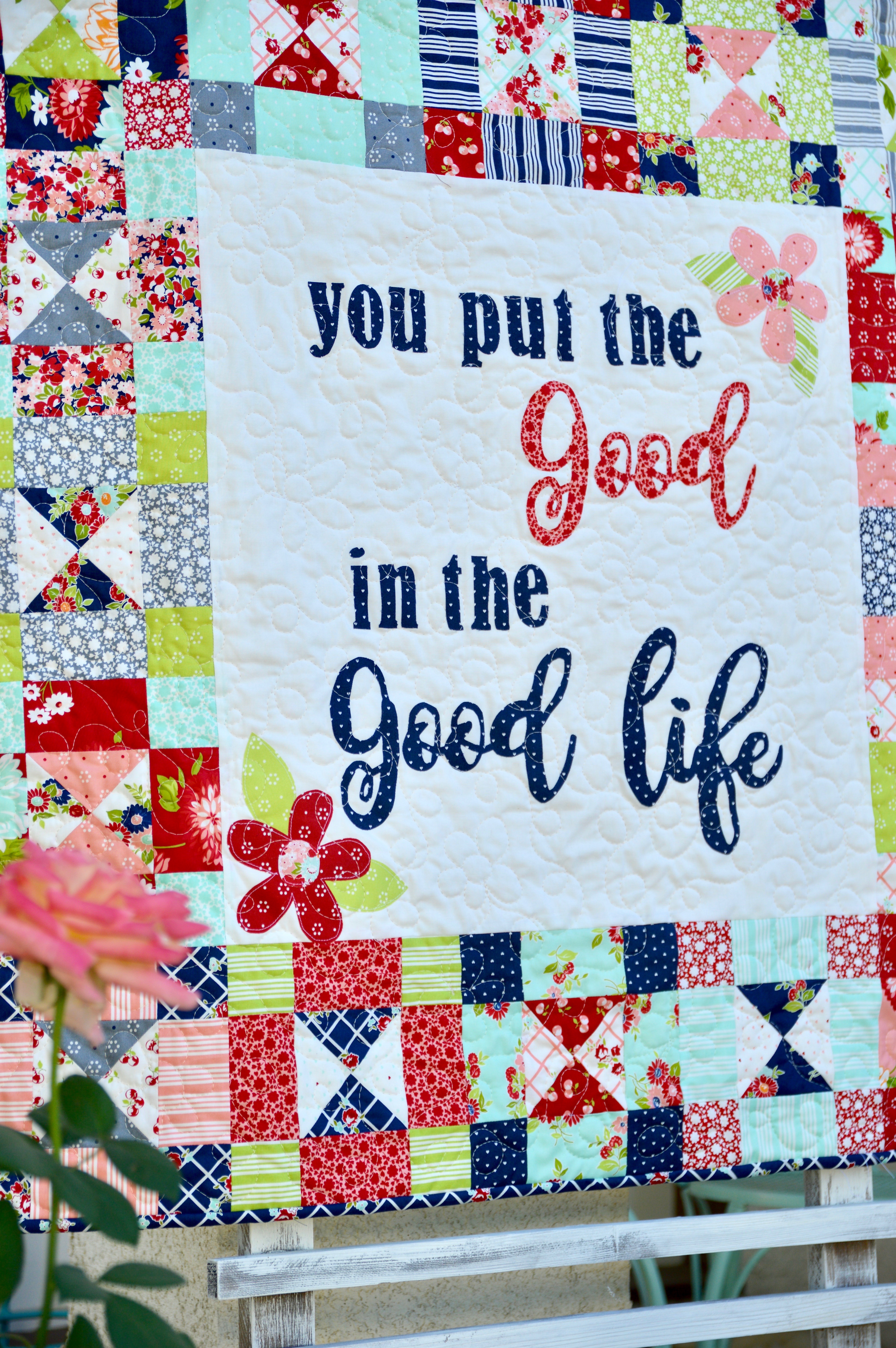 The blocks are super fun to make and I love that you can use all the fabrics in a charm pack.