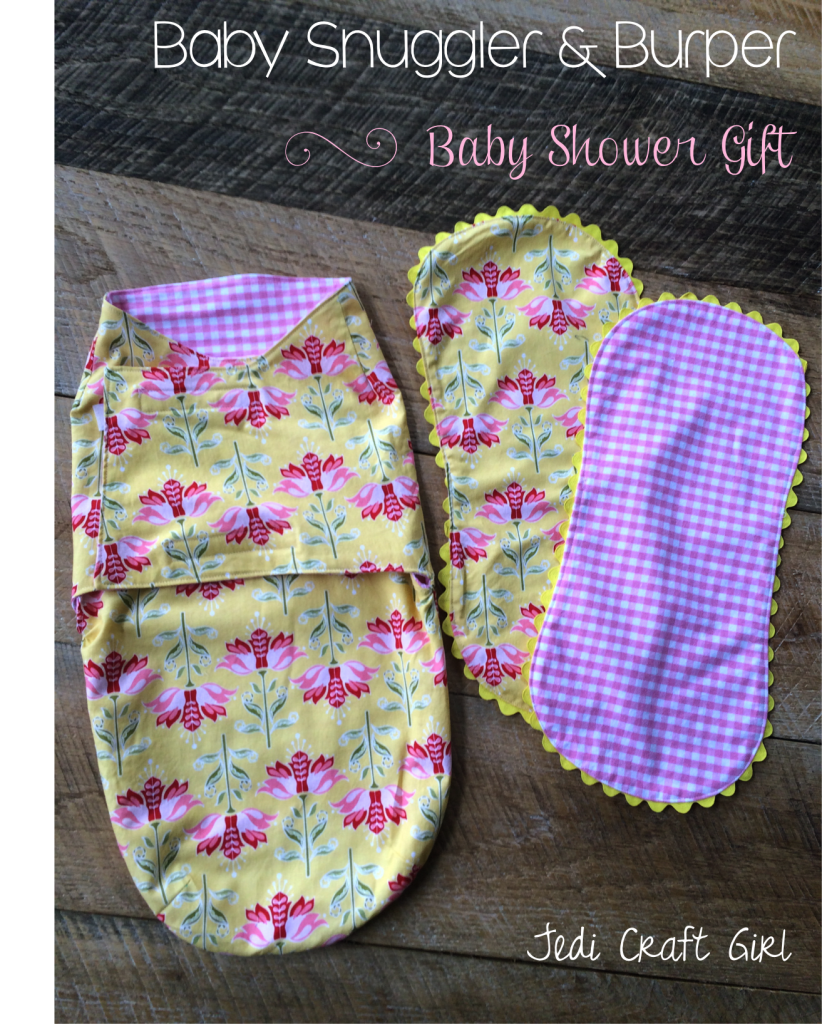 I was invited to a baby shower this weekend and I had a hard time figuring out what to give as a gift.  I love giving handmade items, especially quilts.  Sometimes it isn't possible to make a quilt in time for a shower.  I came across this free pattern for a "Baby Snuggler or Baby Swaddler" by Lotta Jansdotter and I thought I would give it a whirl.  You can print the pattern HERE.  I read a few reviews and they all mentioned it was hard to print the pattern.  I agree.  I tried a few different browsers and printed in each.  Then I pieced them together the best I could.  This was the hardest part of the project.  I thought a picture of the pattern pieces all put together would be helpful: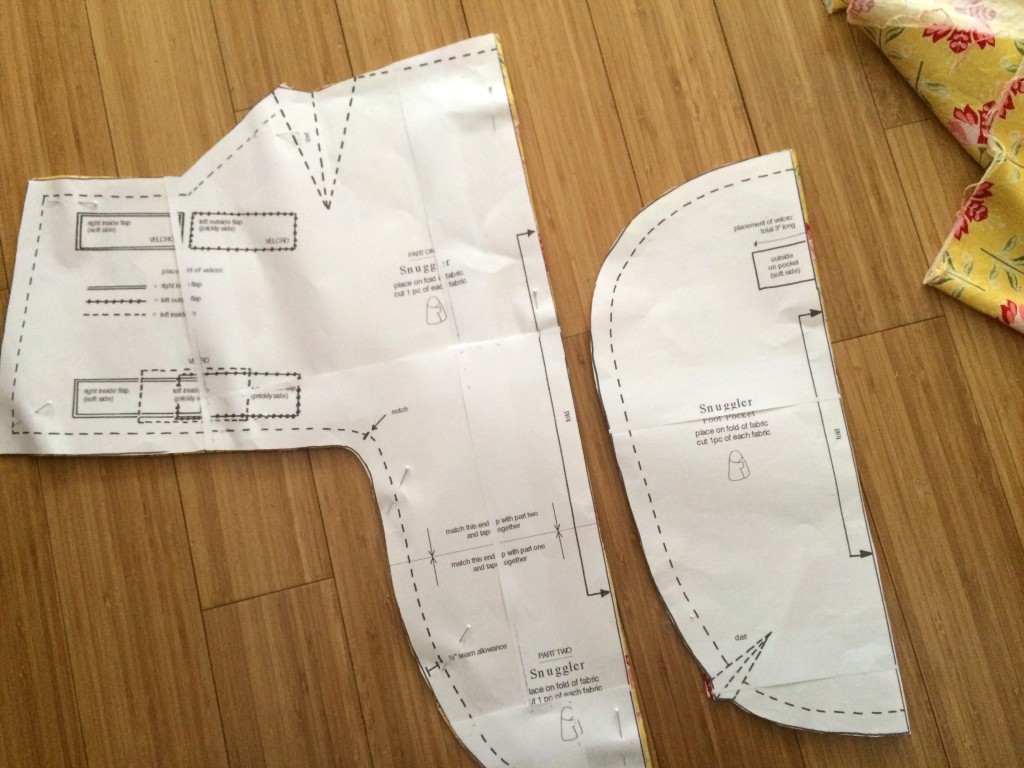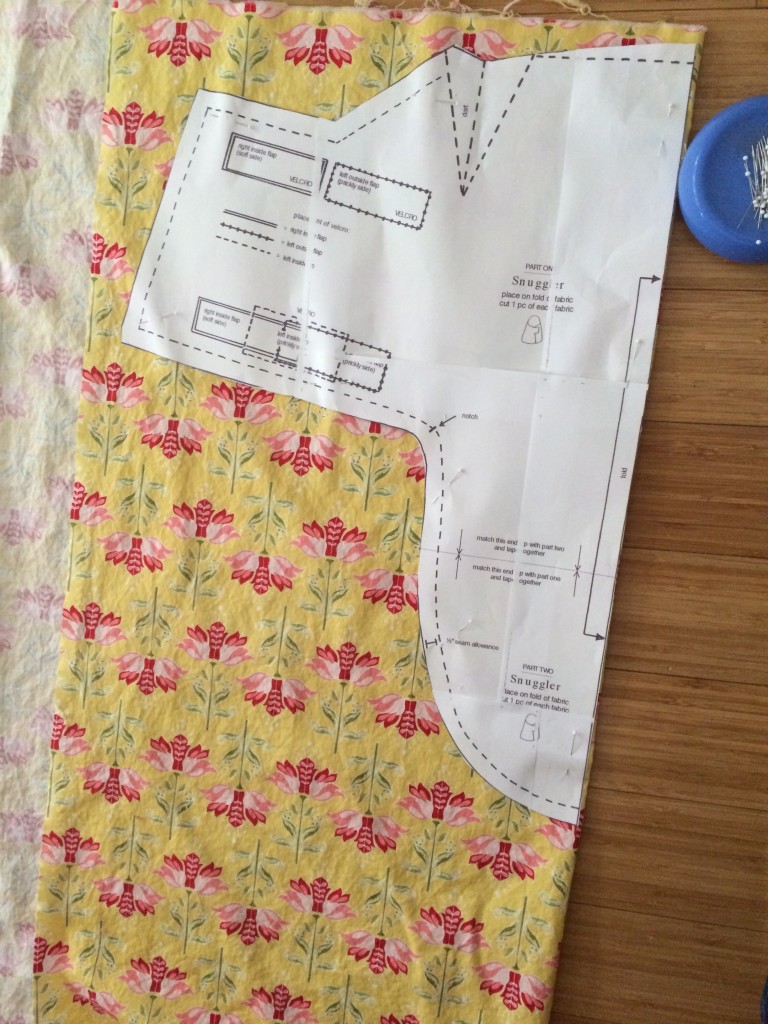 The pattern calls for 1 yard of outer fabric and 1 yard of minky fabric.  I choose this cute print from Riley Blake Designs Apple of my Eye.  Instead of working with Minky (it's a love-hate thing) I choose this sweet flannel check also from Riley Blake Designs.  I pre-washed my fabrics.  The pattern sewed up really quick.  It consists of a main body and the pouch part and Velcro closures.   I choose to top stitch my snuggler which I don't think it said in the pattern.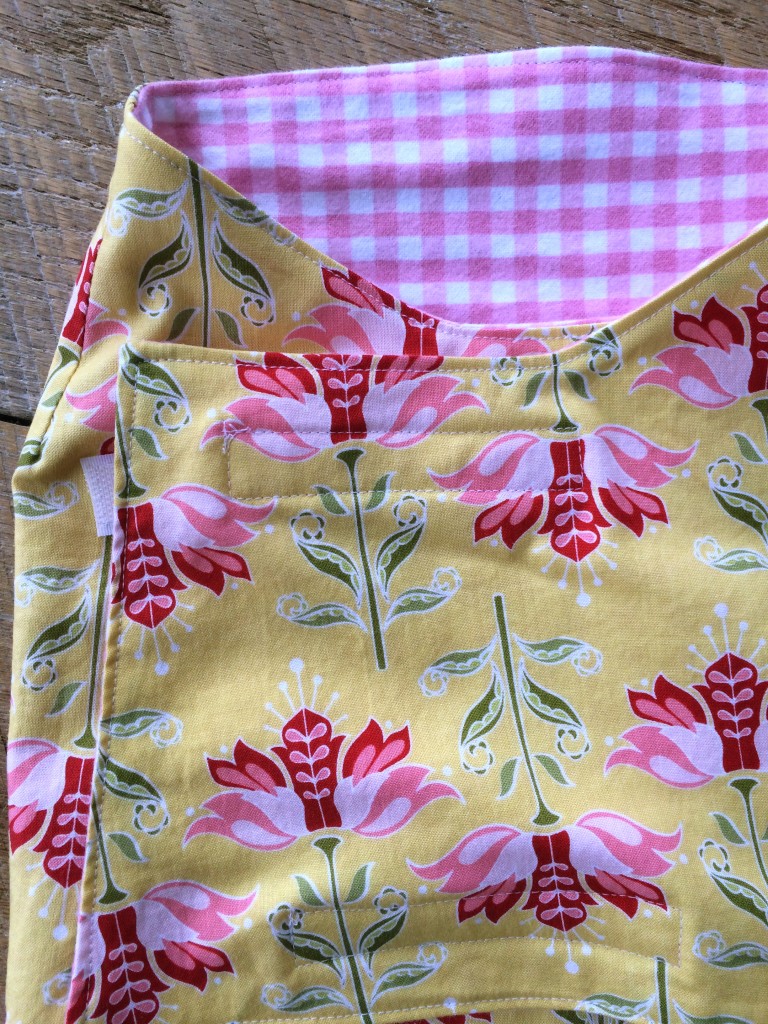 One thing I found confusing was the placement of the Velcro. I had seen this pattern sewn up in person it would have made more sense.  I made this little Velcro guide to make it clear which side of the Velcro to put where.  The pattern has the placement for the Velcro.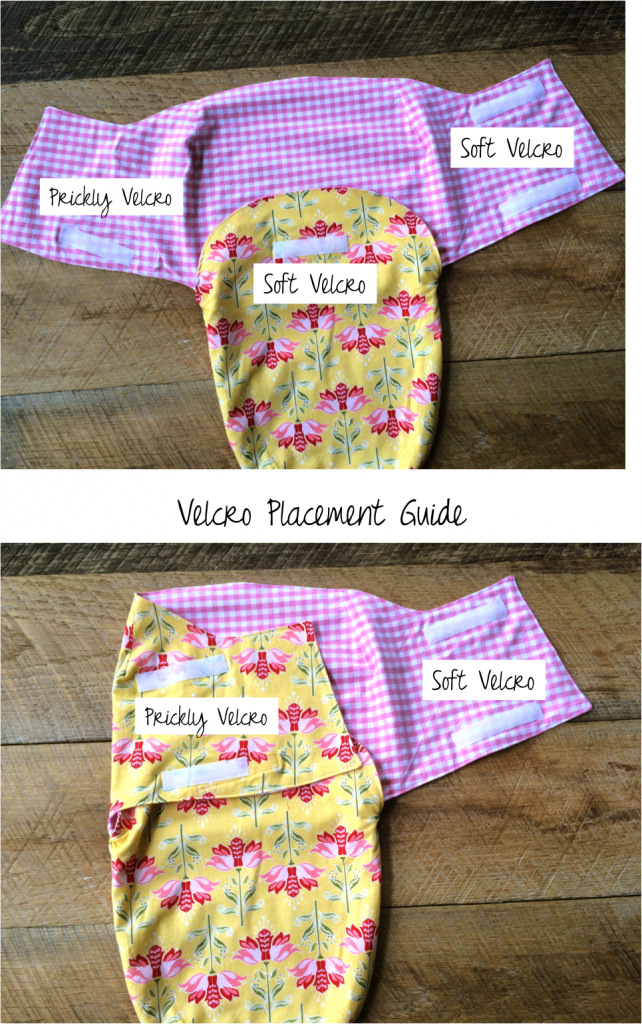 There is enough fabric left over to sew 2 matching Burpers.   They are still my favorite!  You can download my "Old School Baby Burper" pattern HERE.  Cut 2 from the flannel and 2 from the floral.    All you need is some ric rac.  Baste the ric rac to the yellow floral piece starting and stopping on a straight side.  Then put right sides together, sew around, following the basting stitch, leaving a 3″ opening on the side.  Turn, press, and top-stitch all the way around making sure to catch the opening.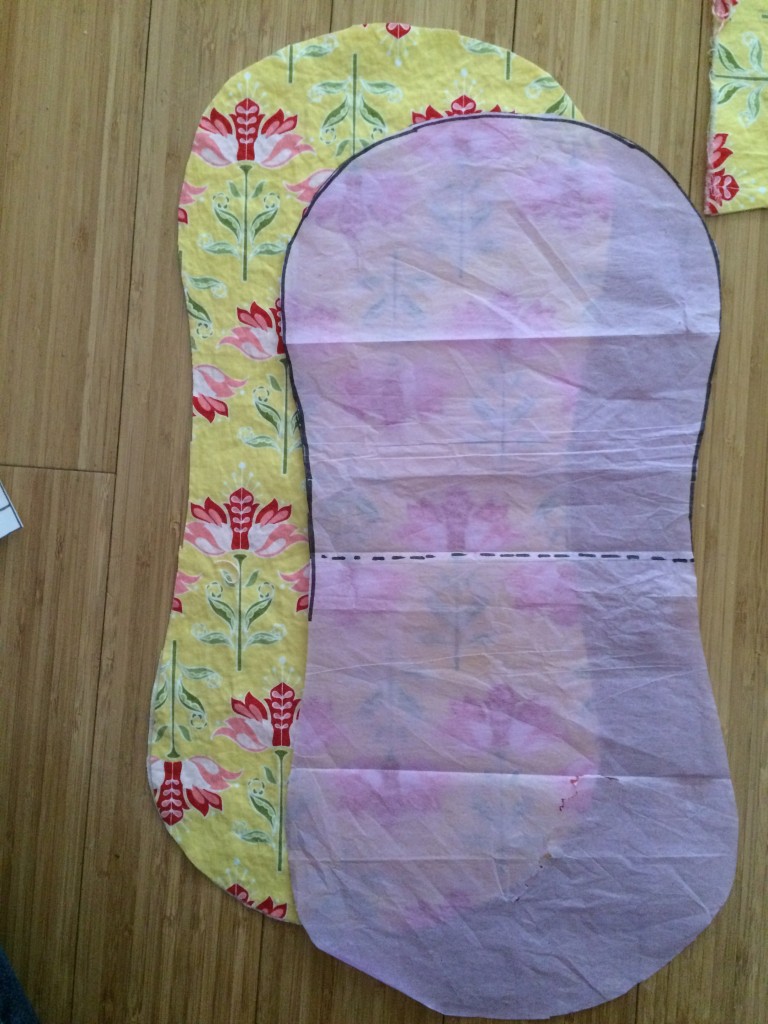 I think it makes a darling set!  I wish I had made these swaddlers when I had babies!!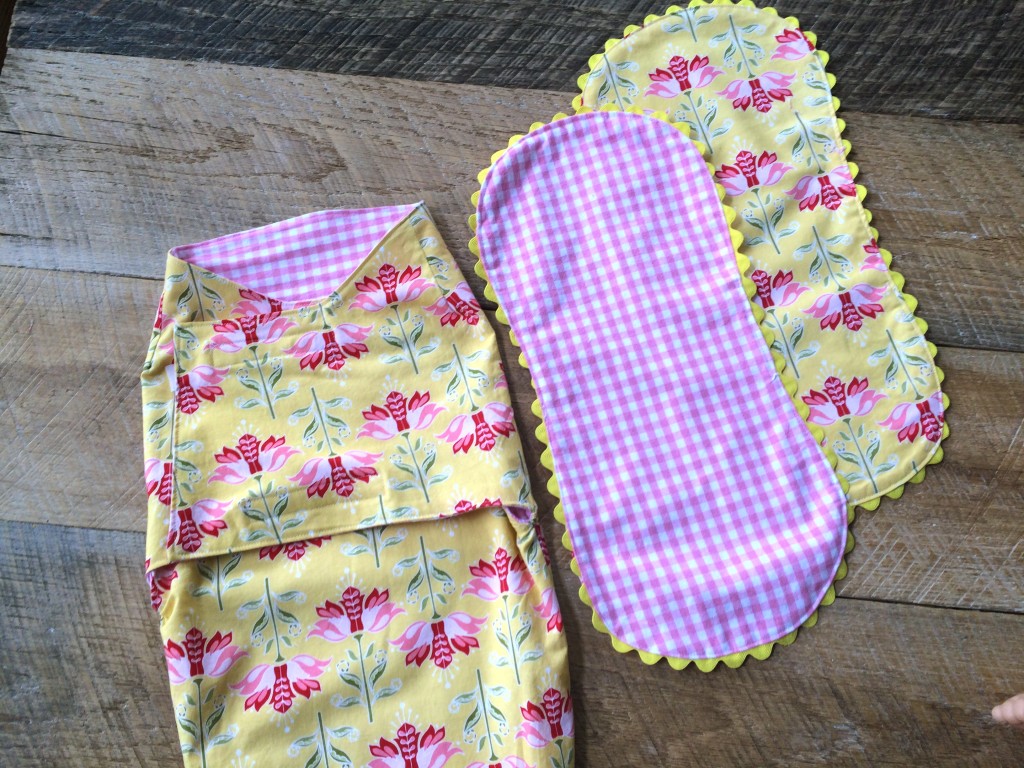 While I was at the shower, I borrowed my friends baby and tried out the swaddler.  It fits perfectly!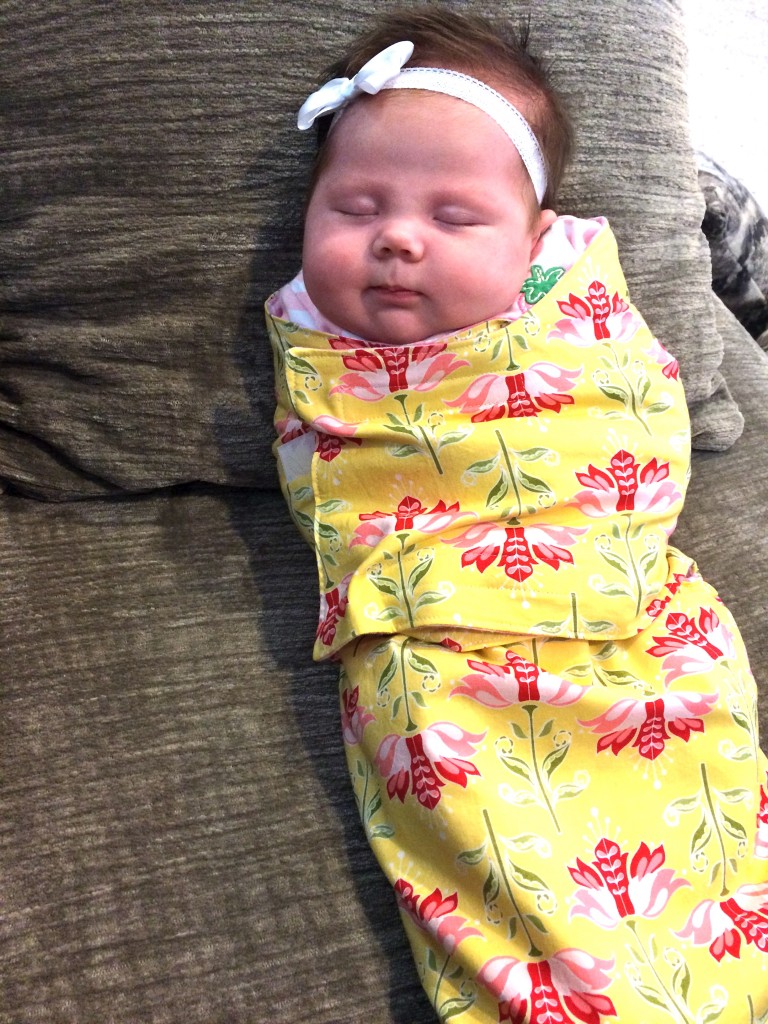 I am for sure going to make more of these!!!