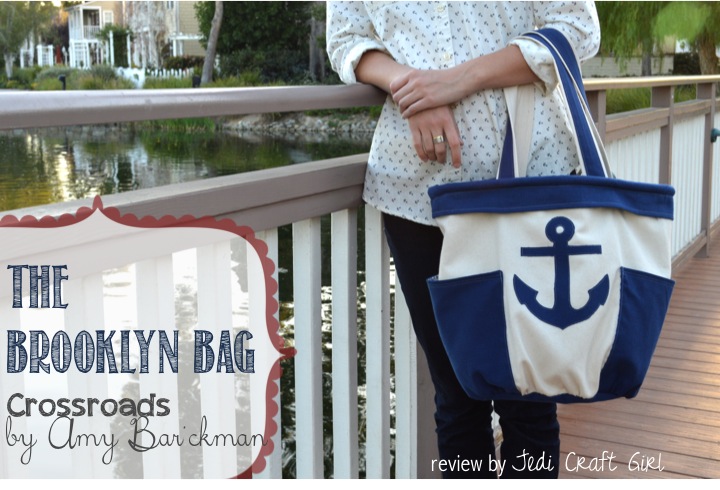 I am happy to be participating in the Crossroads Denim Blog Tour!  If you are new to the Jedi Craft Girl blog WELCOME!!!!  The blog tour is highlighting
Amy Barickman's
AMAZING new line of denim.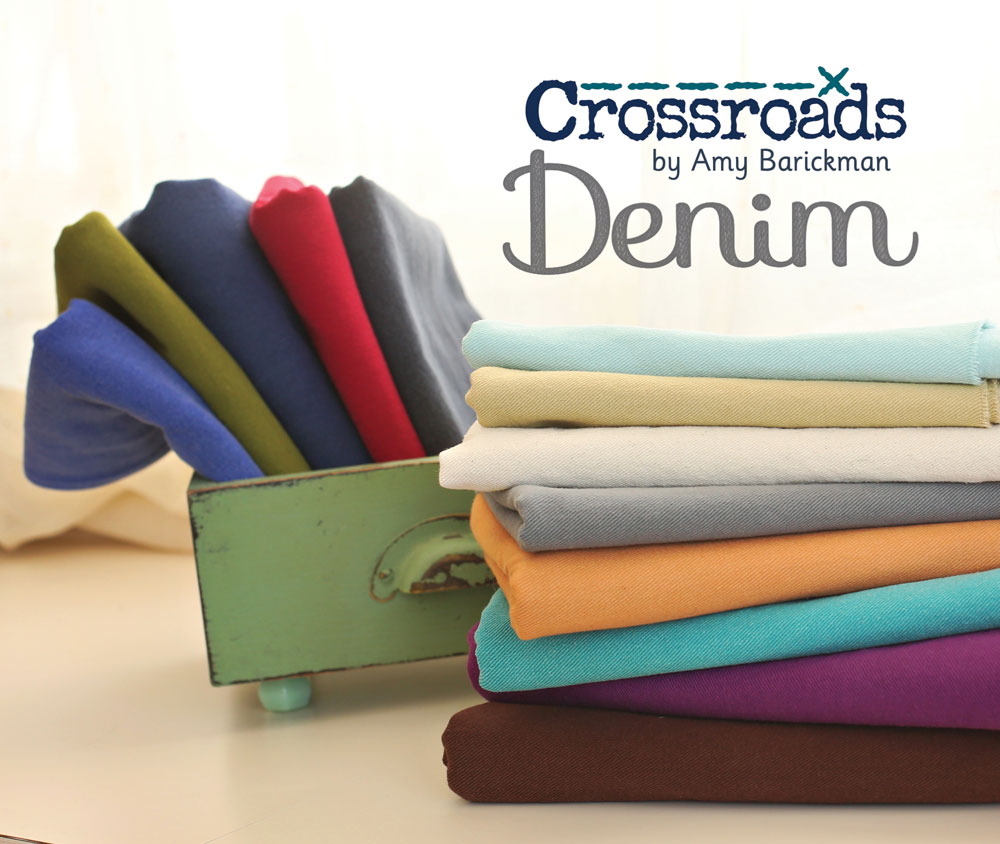 Scroll down to see a complete list of all the fabulous bloggers making wonderful projects with this soft & cozy denim.  I have loved getting my hands the Crossroads denim and can't wait to make a skirt, zipper pouch, and throw pillow next!  It is the softest denim I have ever sewn with and it comes in so many wonderful colors!  The possibilities are endless!  When I met 
The Brooklyn Bag
pattern I knew I wanted to give it a little Nautical flair –  I am obsessed with all things Nautical if you haven't noticed 🙂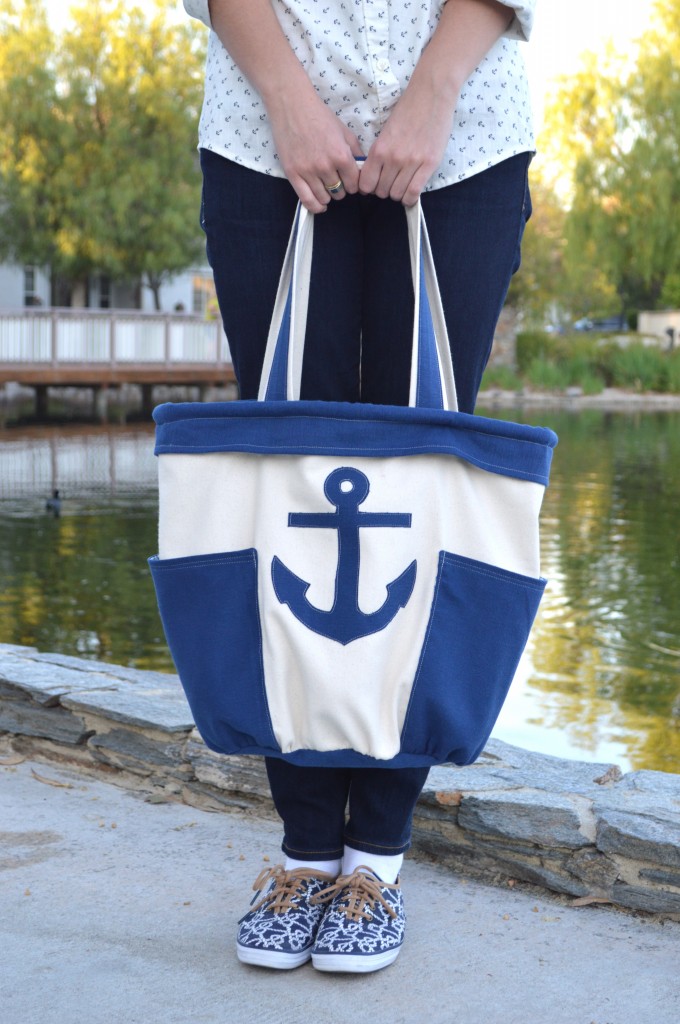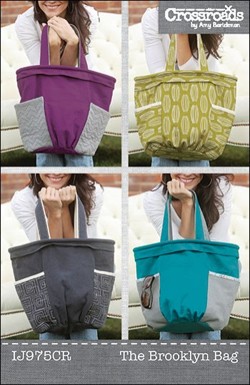 This bag is perfect for taking on a day trip, as a large diaper bag, as a catch all bag, as a park bag, as a throw everything in it bag and as I want 100 of these bag!!!  The construction is straight forward and the pattern instructions were easy to follow.  I love the added touch of the rope at the top to act as a piping – gives it such a casual fee.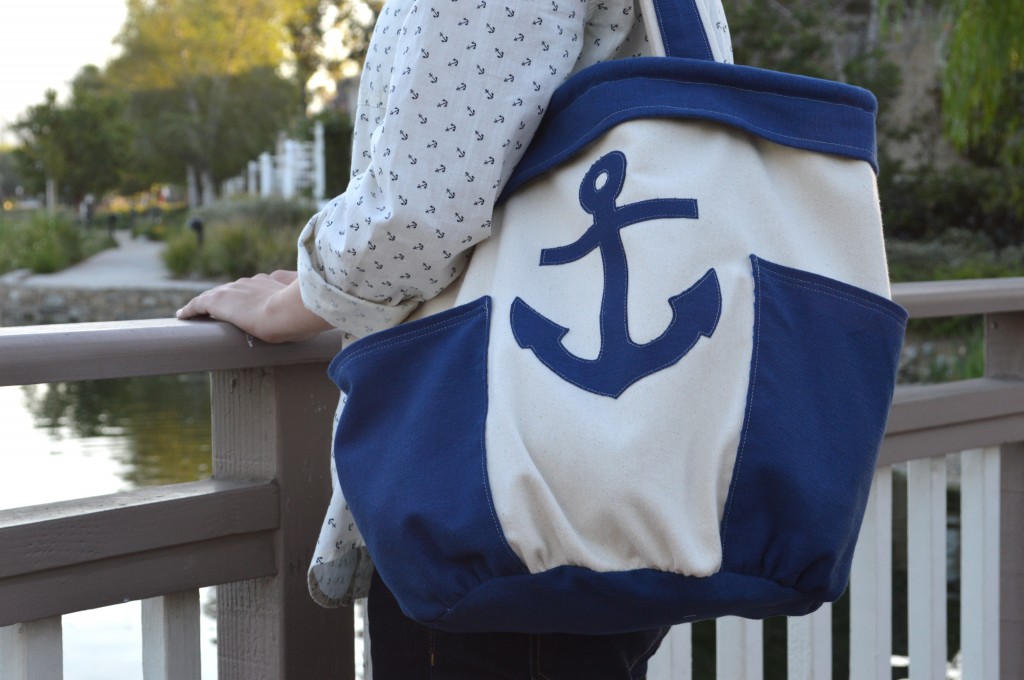 I followed the pattern pretty closely and added my own appliqué.  You can download the pattern
here
.  I traced it on
Heat n Bond Lite
and ironed it to the center of the bag.  I used cream thread for all the stitching including around the anchor.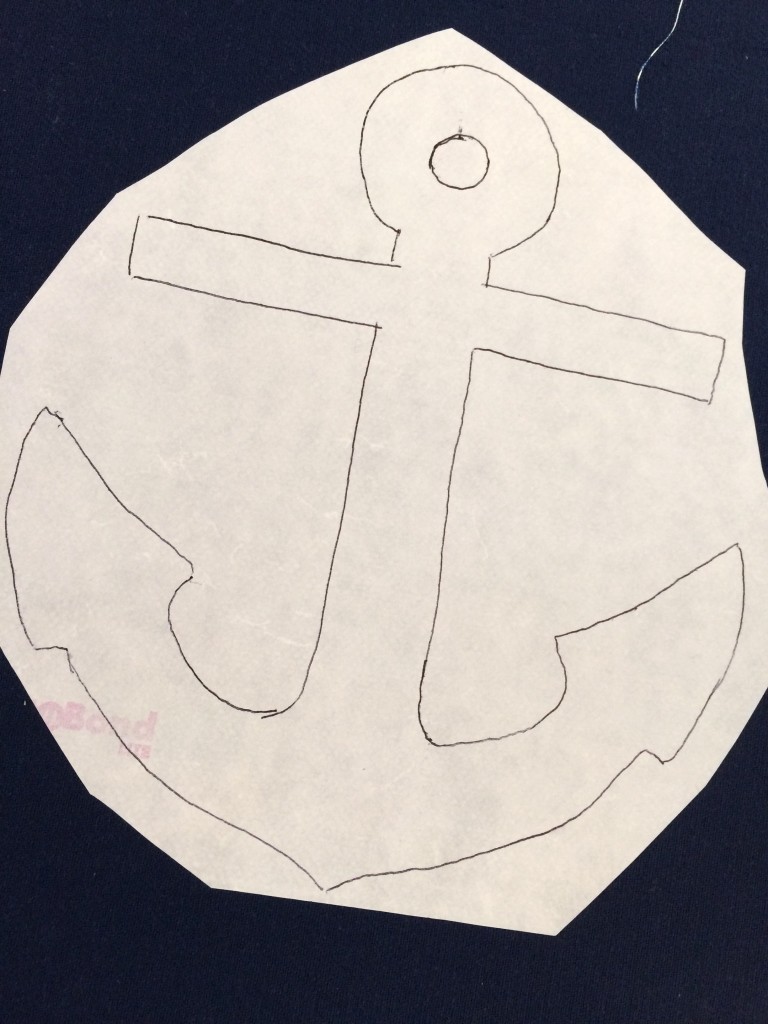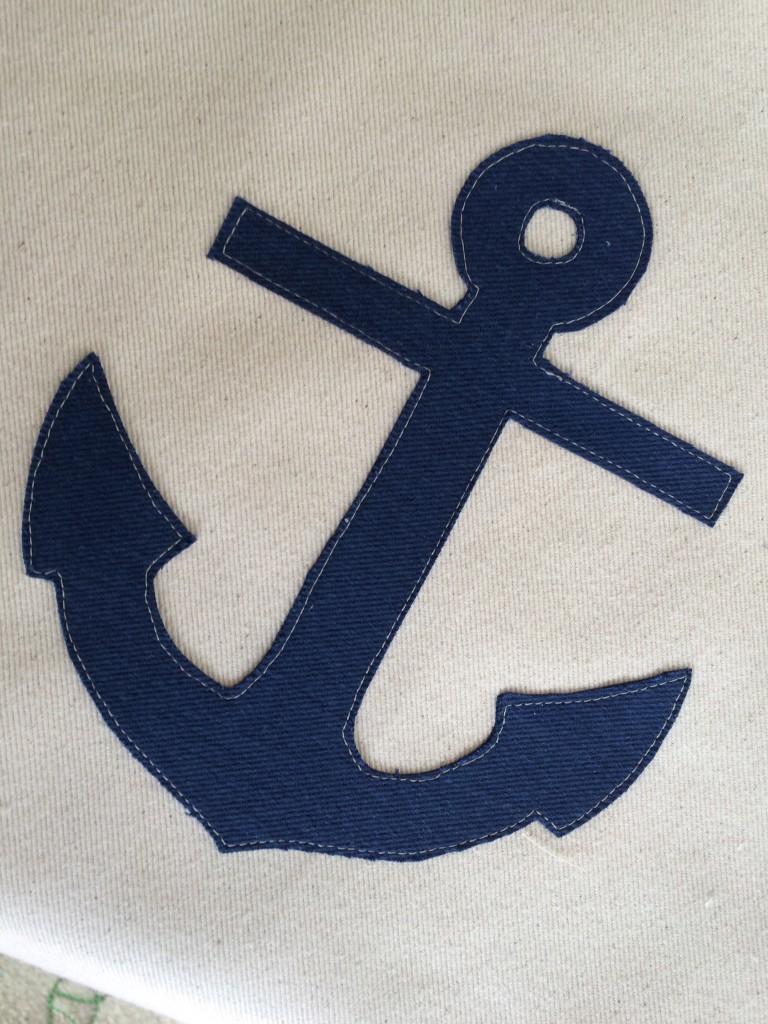 You can really have fun with the bag lining.  I chose this dot pattern from
Riley Blake Designs
.  Here you can see how I divided up the inside pocket.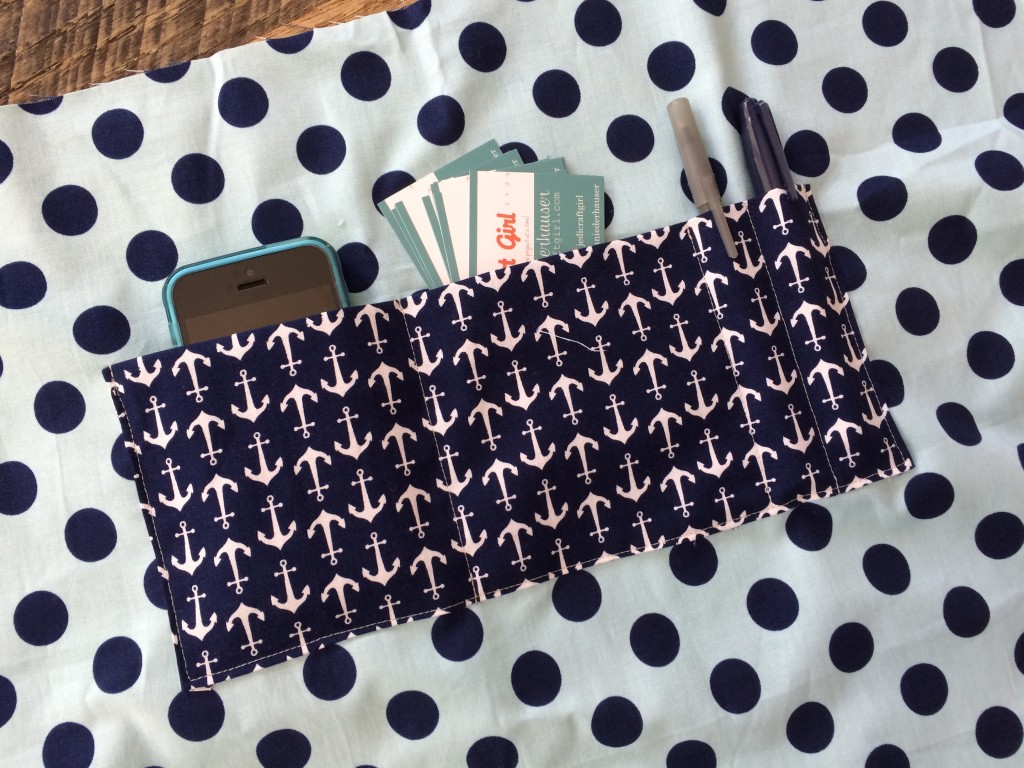 It's so cute on the inside!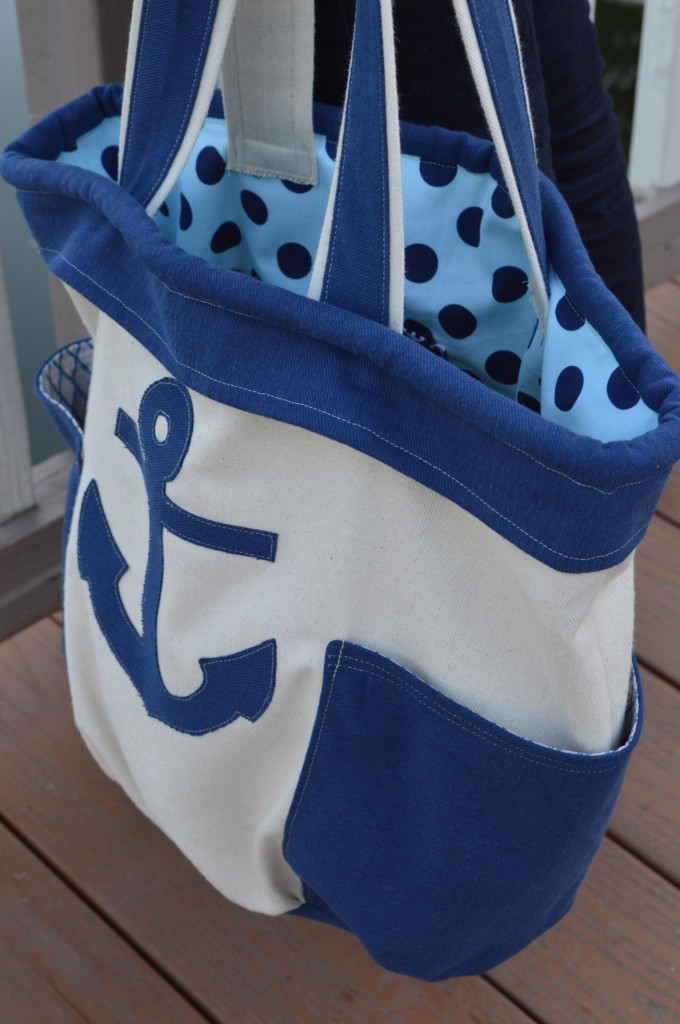 I also added a little rope fabric accent to the inside of the outer pockets.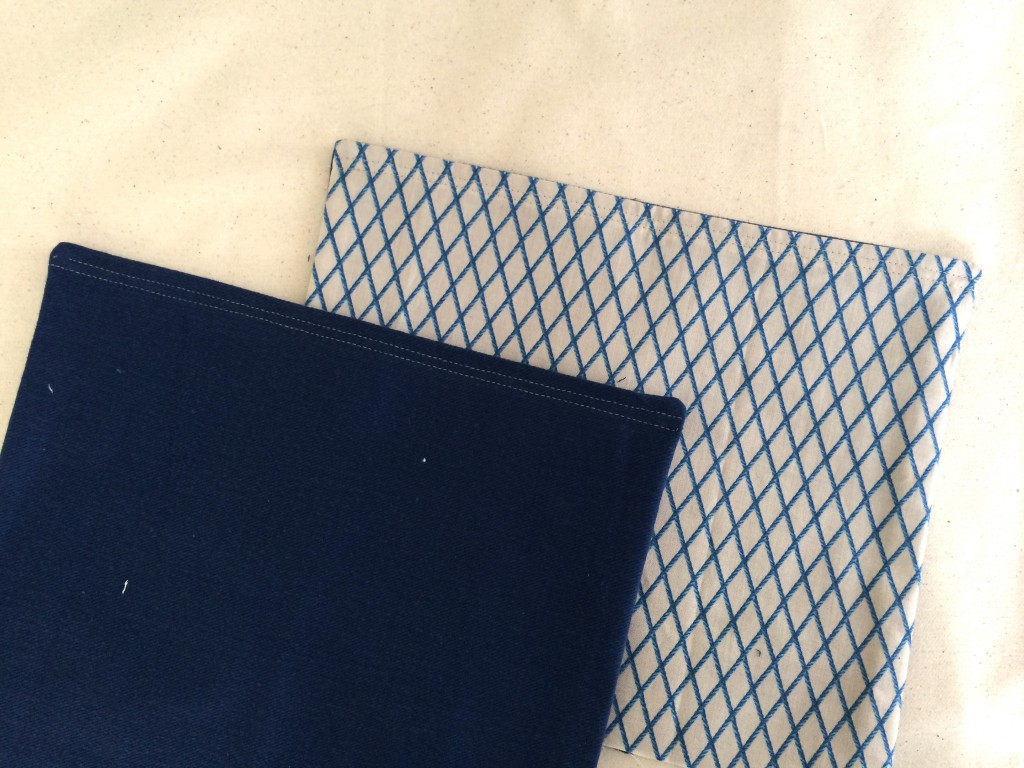 I like that the handles are not sewn and then turned, rather there is 4 layers of denim for extra stability.  The pattern calls for batting for the main body of the bag and for the handles.  Since the denim was sturdy, I did not use the batting.  I did find it a bit challenging to gather the outer portion of the bag bottom.  With the denim and the pockets, it was pretty thick and my normal thread kept breaking.  I suggest strong thread for this part.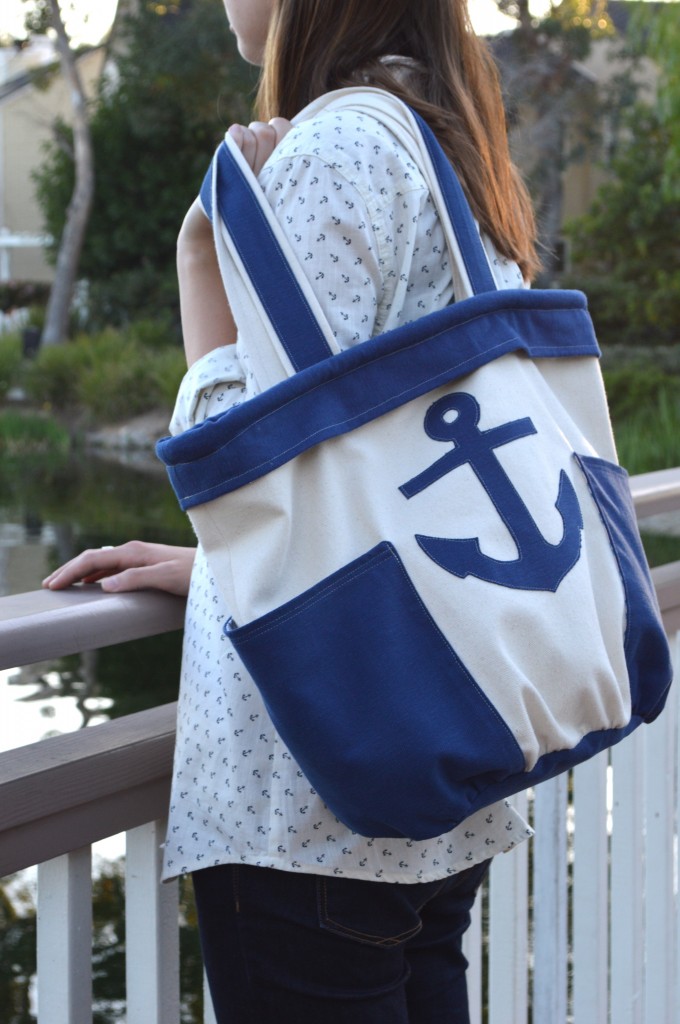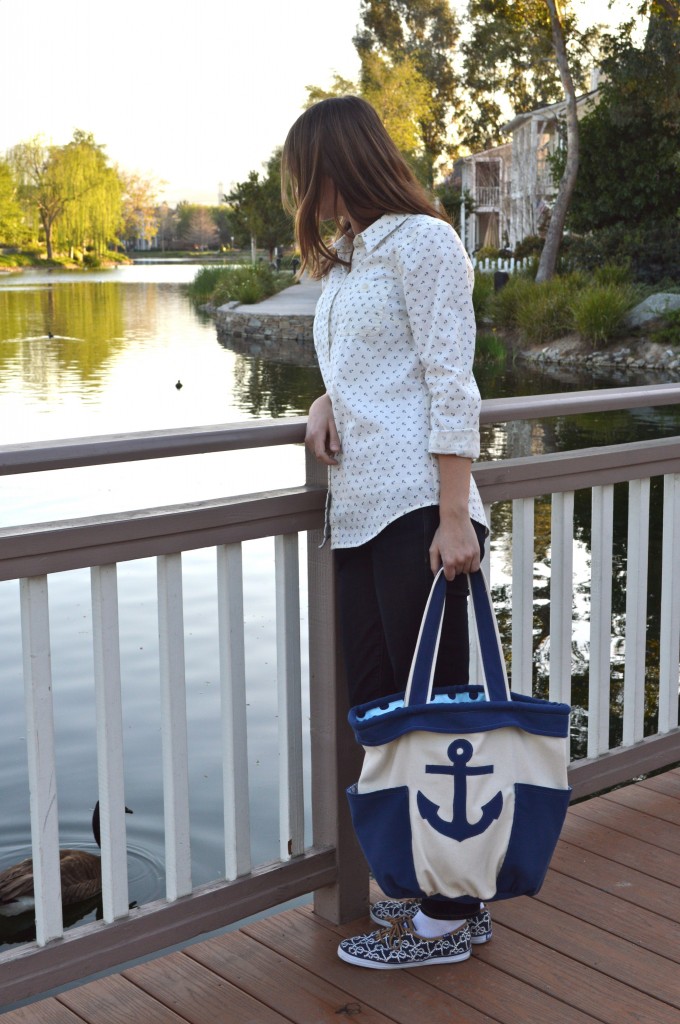 I'm ready to go on vacation!!  Maybe sailing?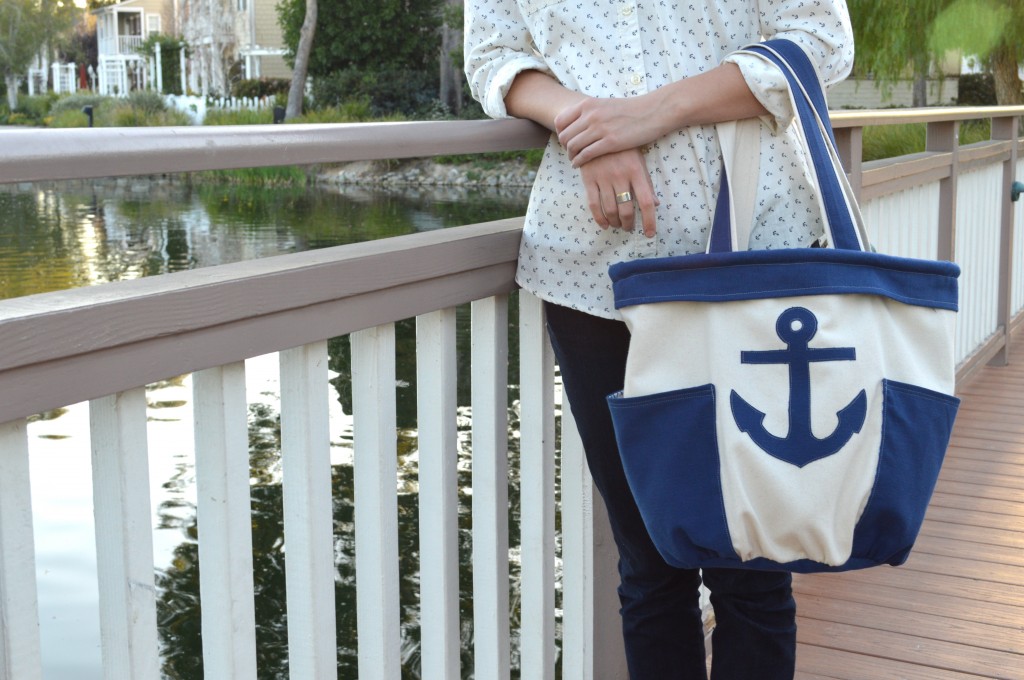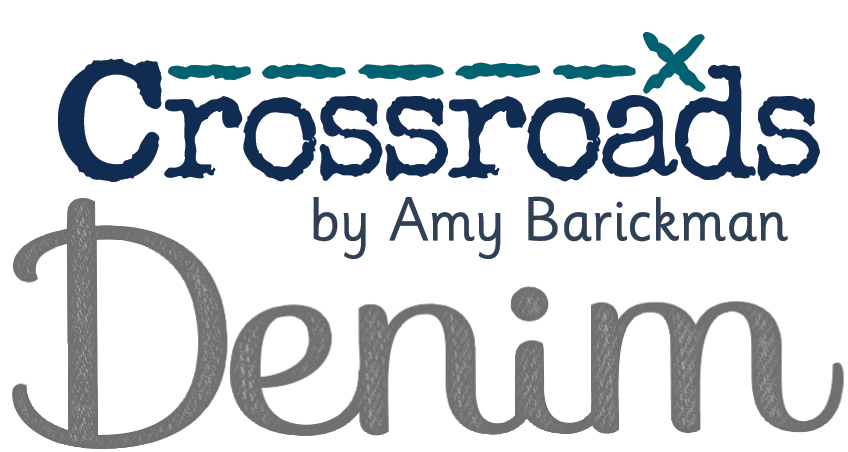 All in all I love this pattern and I can't wait to sew up a few more!!!  If you want to check out all the other amazing projects on the Crossroad Blog Tour, here is the schedule.  Also, you can get 20% off your purchase at I
ndygo Junction
by entering xroads20 at checkout.