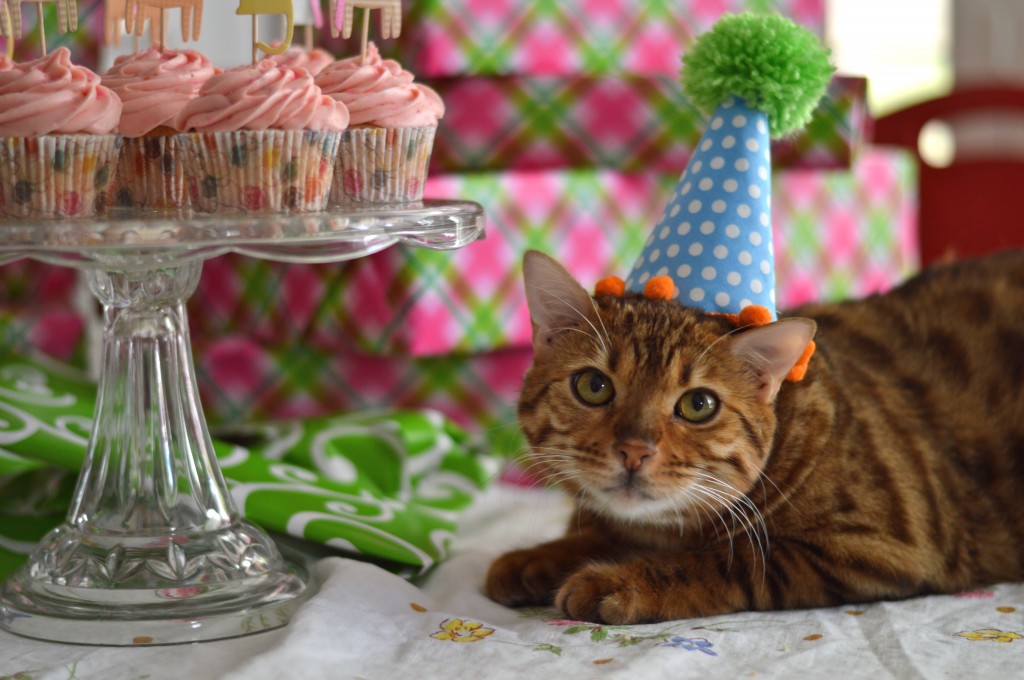 Happy Birthday Mufasa!  We celebrated Baby Mufasa's 1st birthday!  How fast does time fly!  He used to be so small and fluffy!!!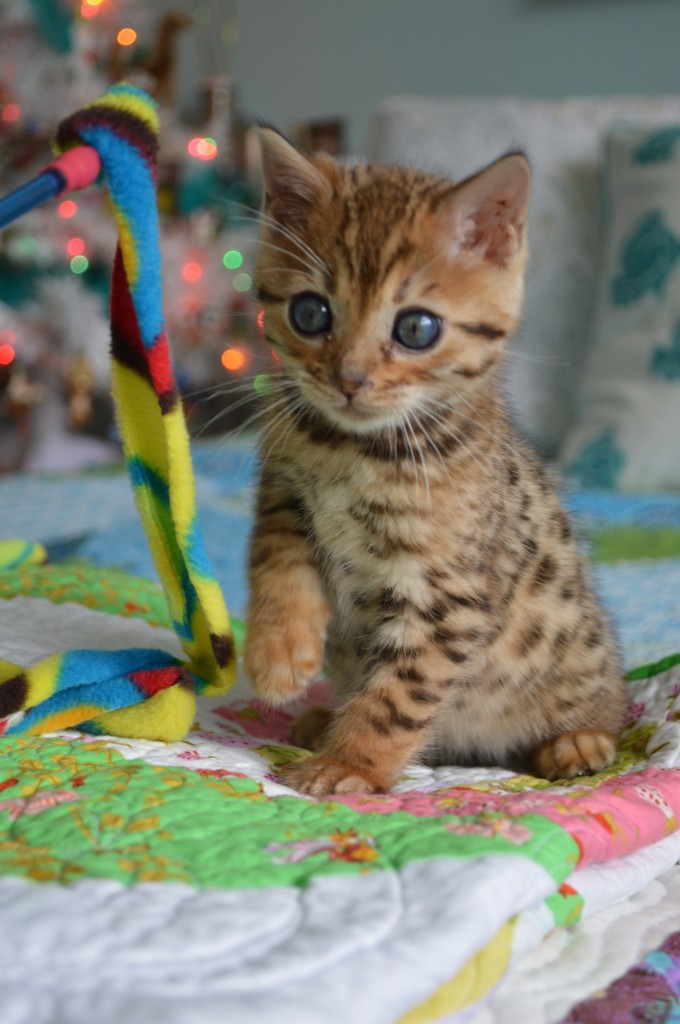 He used to fit inside a zipper pouch!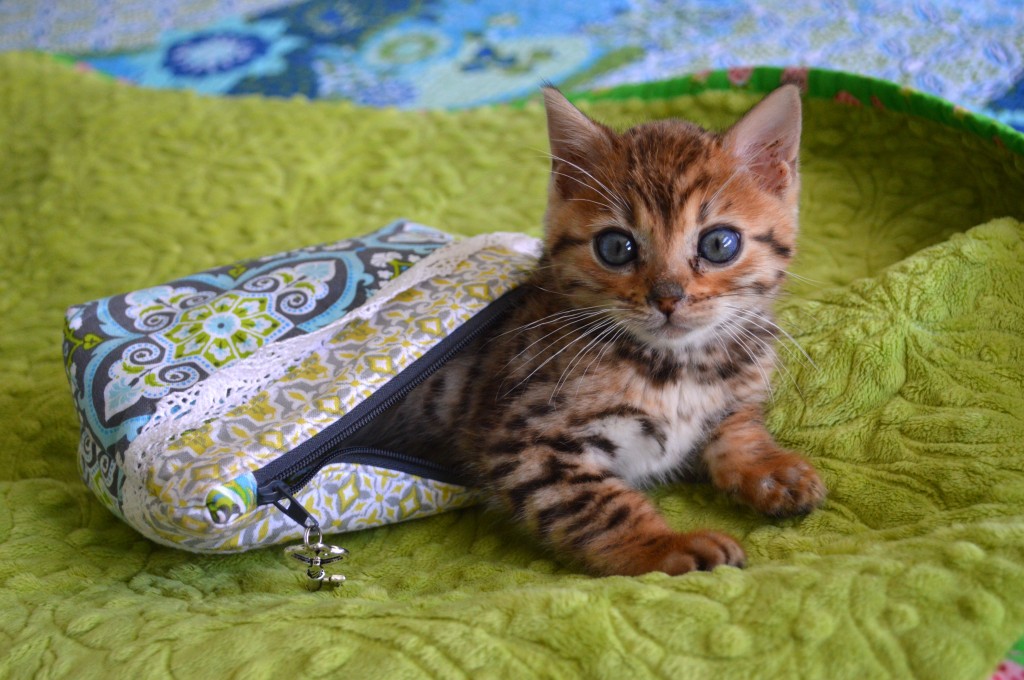 I made him a little birthday hat and he HATED it!  He acted like he was going to die!  Poor thing!!  But he looks so cute in it!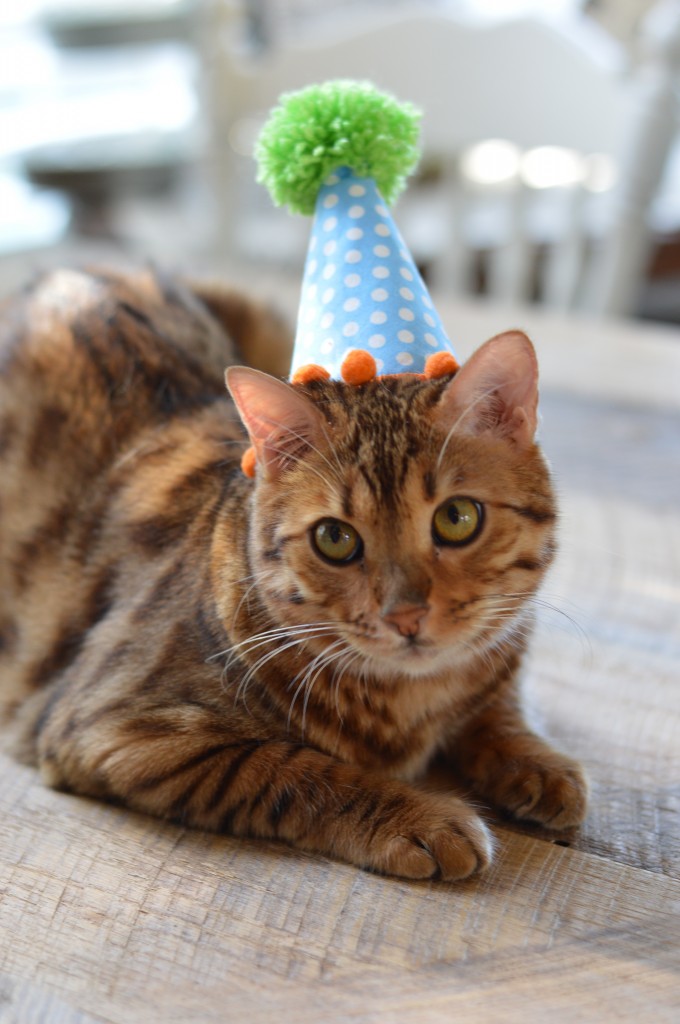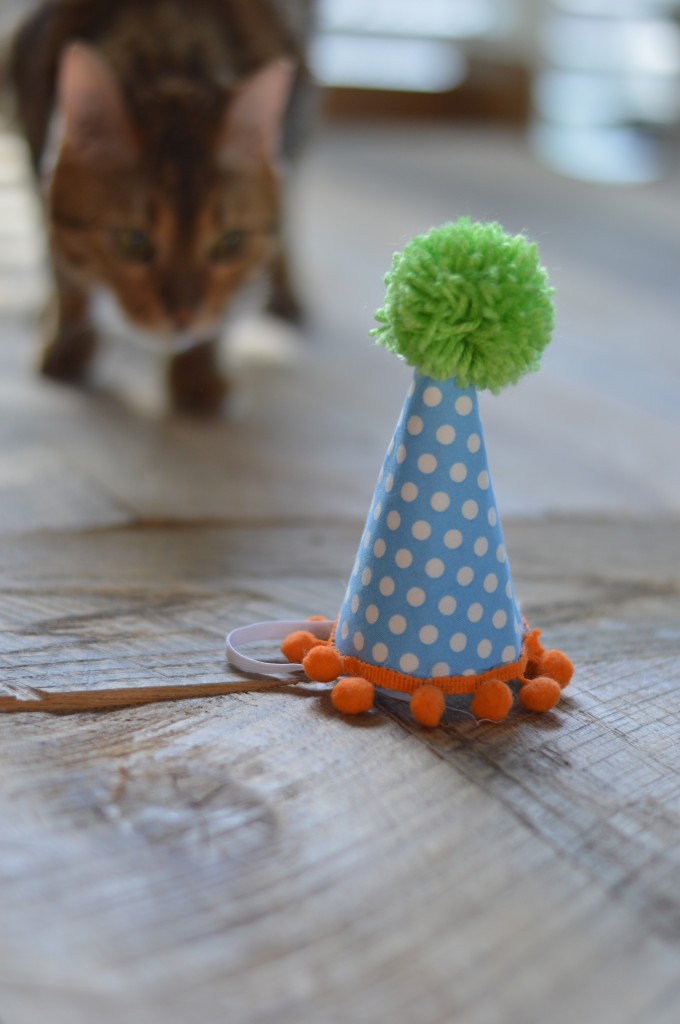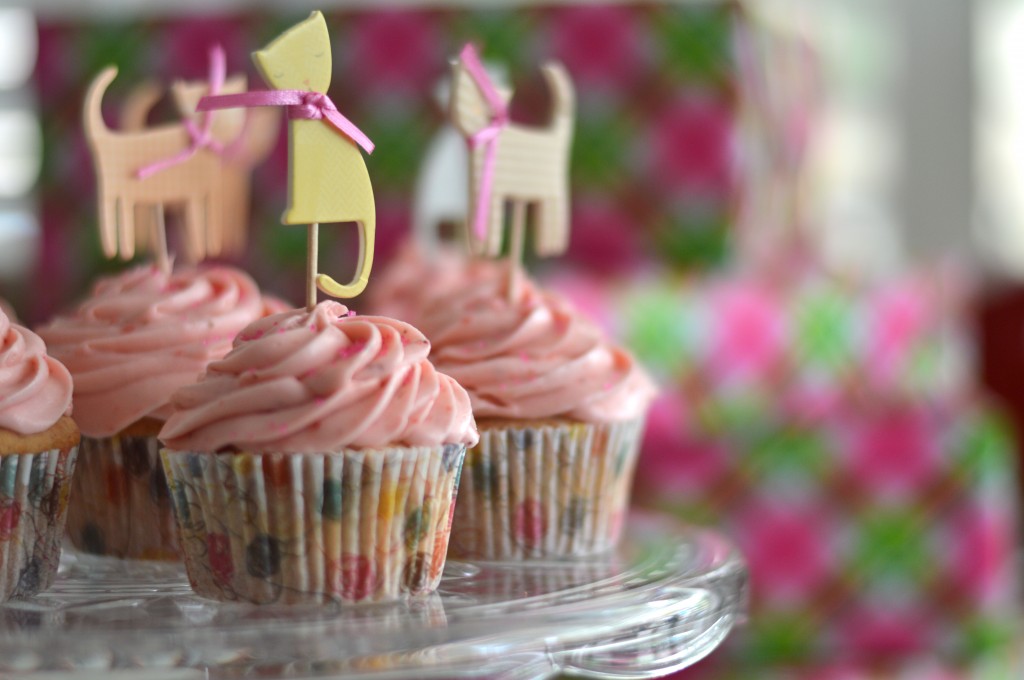 My daughter and Mufasa share the same birthday – so we had quite a party!!  The cupcakes were for her, and most of the gifts 🙂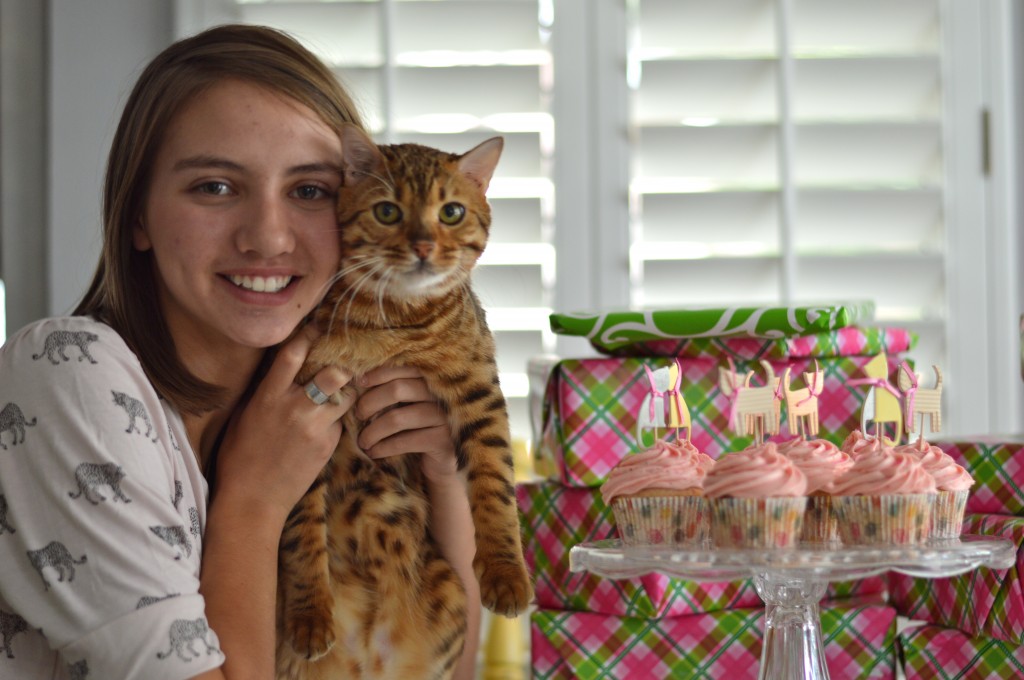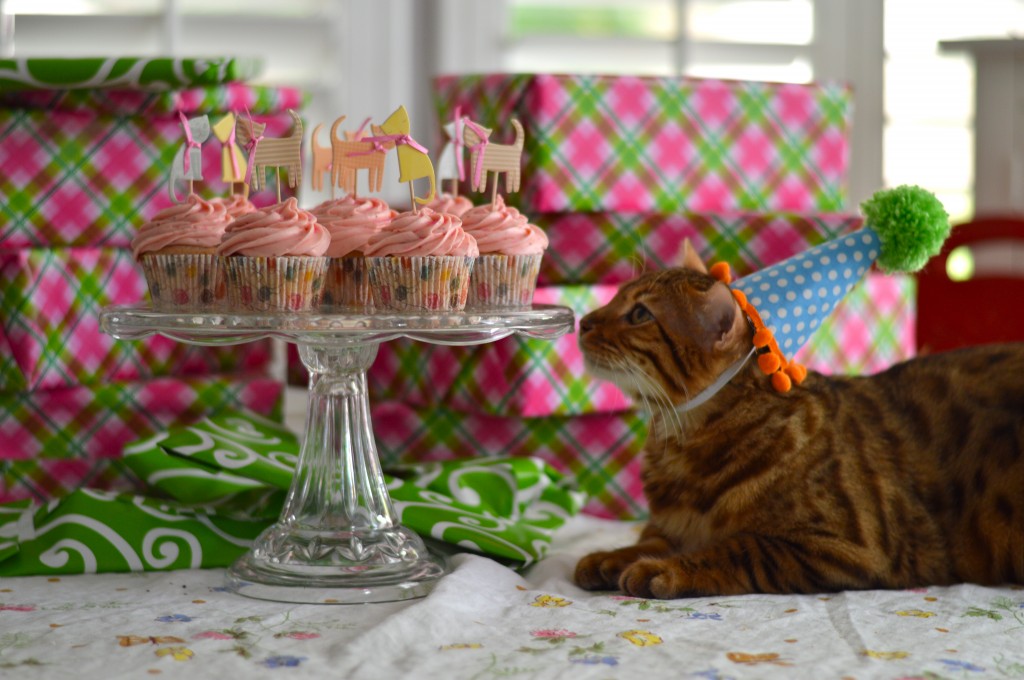 Even though he's a big boy now, I'm going to keep on calling him Baby Mufasa 🙂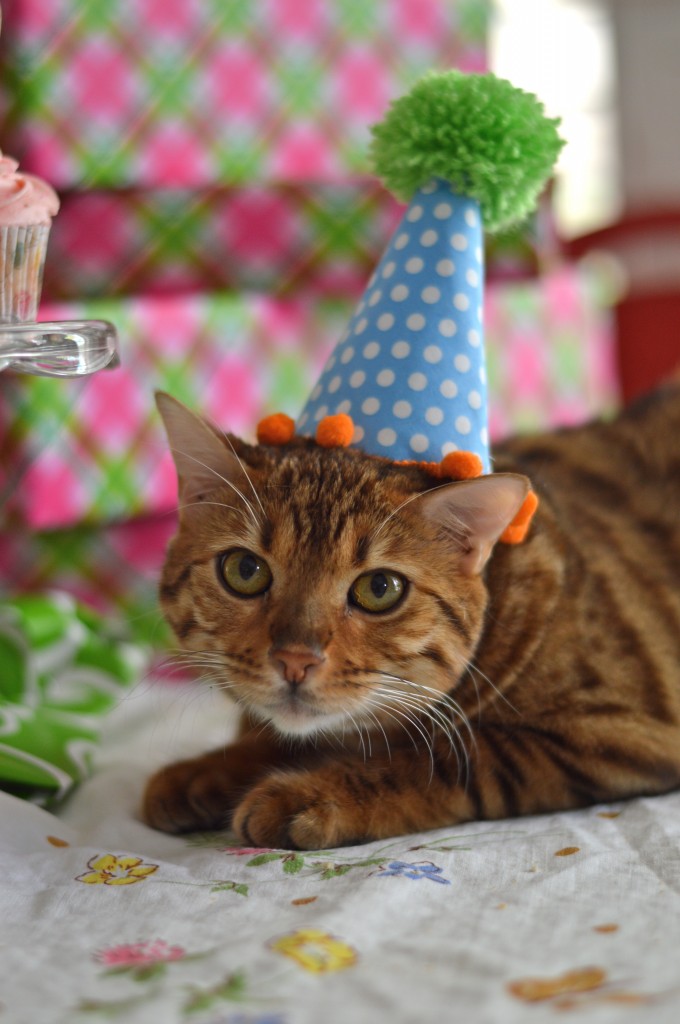 For more up to date coverage on Mufasa's antics, follow us on Instagram!