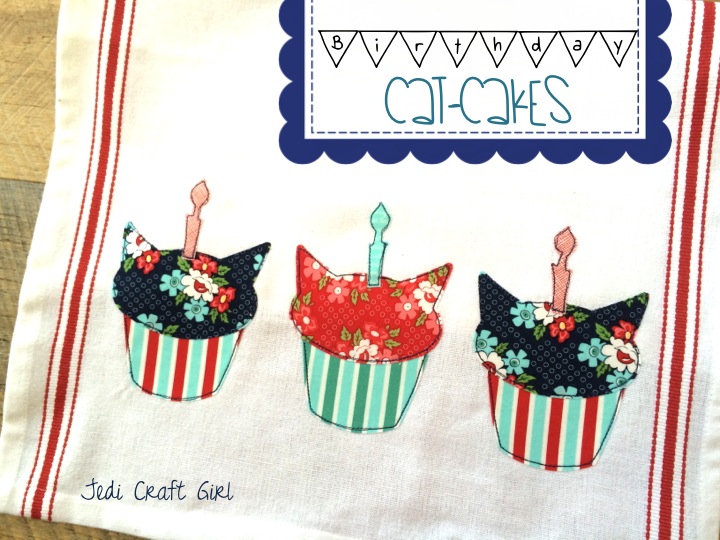 It's my birthday today!  To celebrate I made this fun appliqué towel with cat cupcakes – or Cat Cakes as I call them!  I bought this toweling by the yard.  It comes in lots of colors and styles.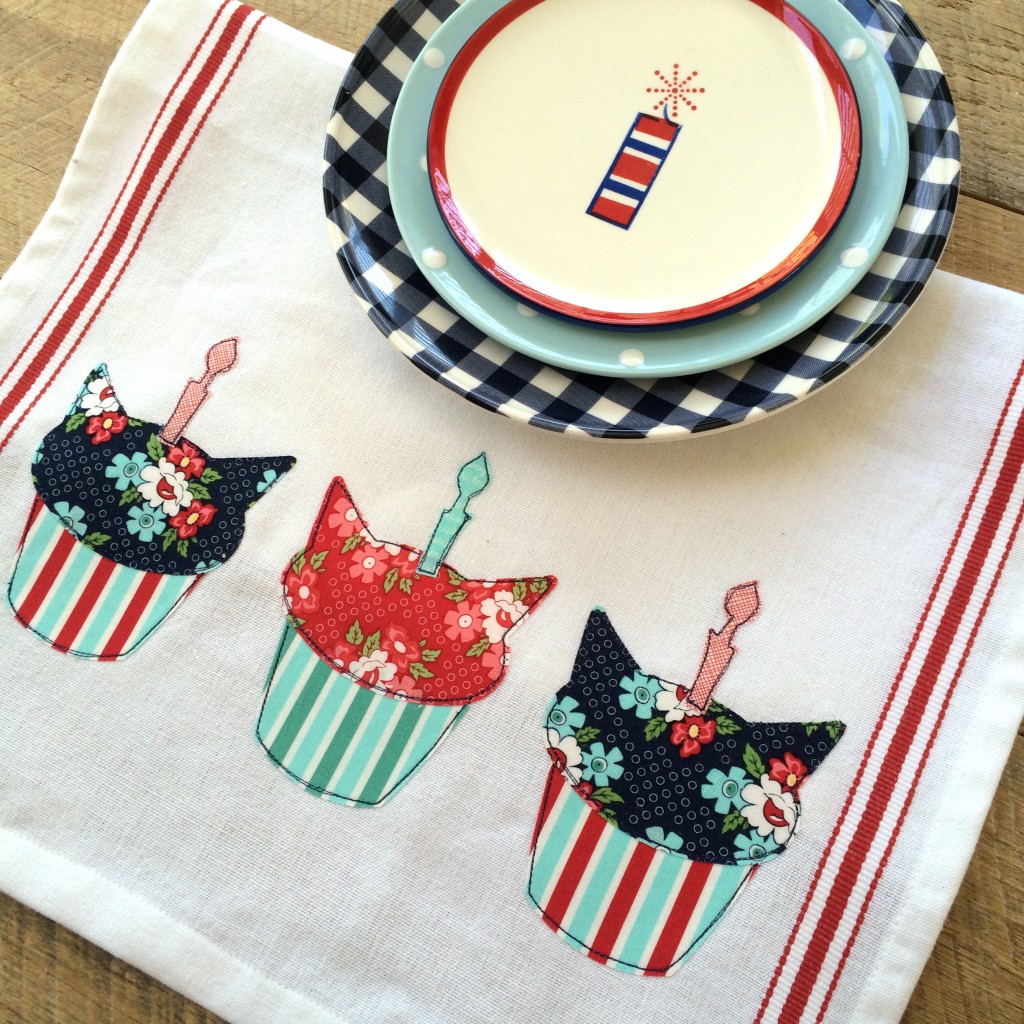 To make this towel you need:
1 towel or 1 yard toweling
6 charm squares for cats and cakes, I used Day Sail by Moda
3 scraps for candles
Heat n Bond Lite cut into 5″ squares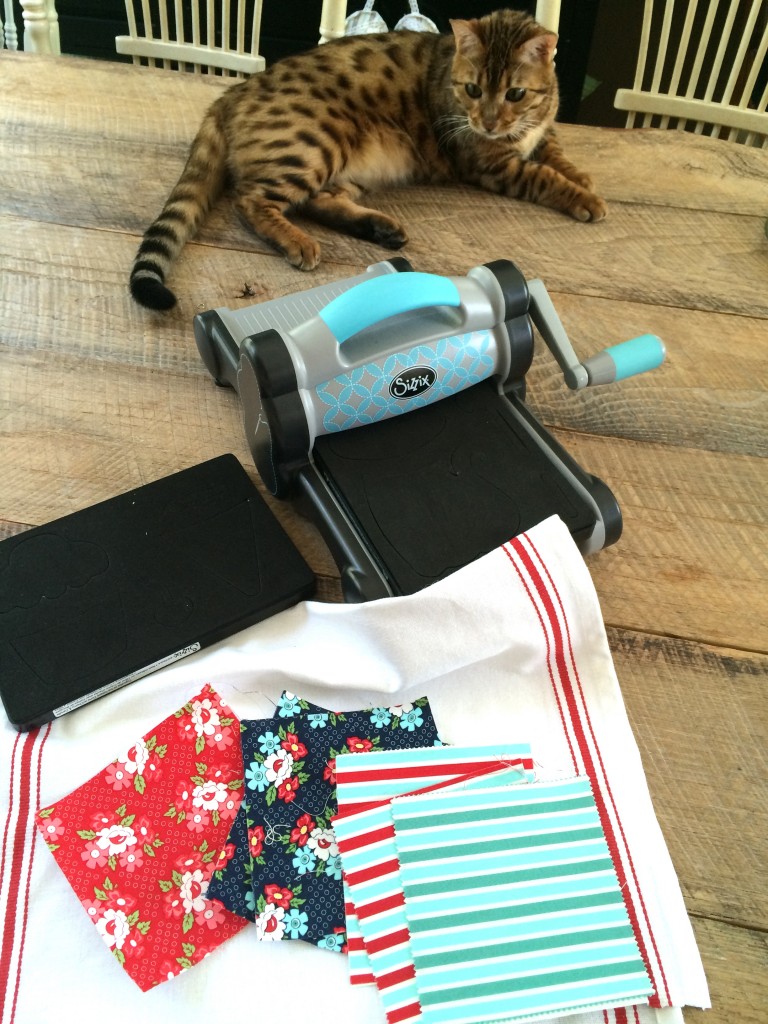 I used the Sizzix cat head and the Sizzix cupcake bottom to create the Cat-Cakes.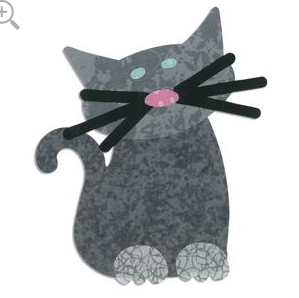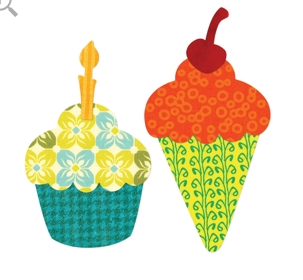 Iron the Heat n Bond Lite to the wrong side of the charm squares and run it through the Sizzix Fabi.  Make sure to position the fabric over the desired shape.  I cut out all 3 at once!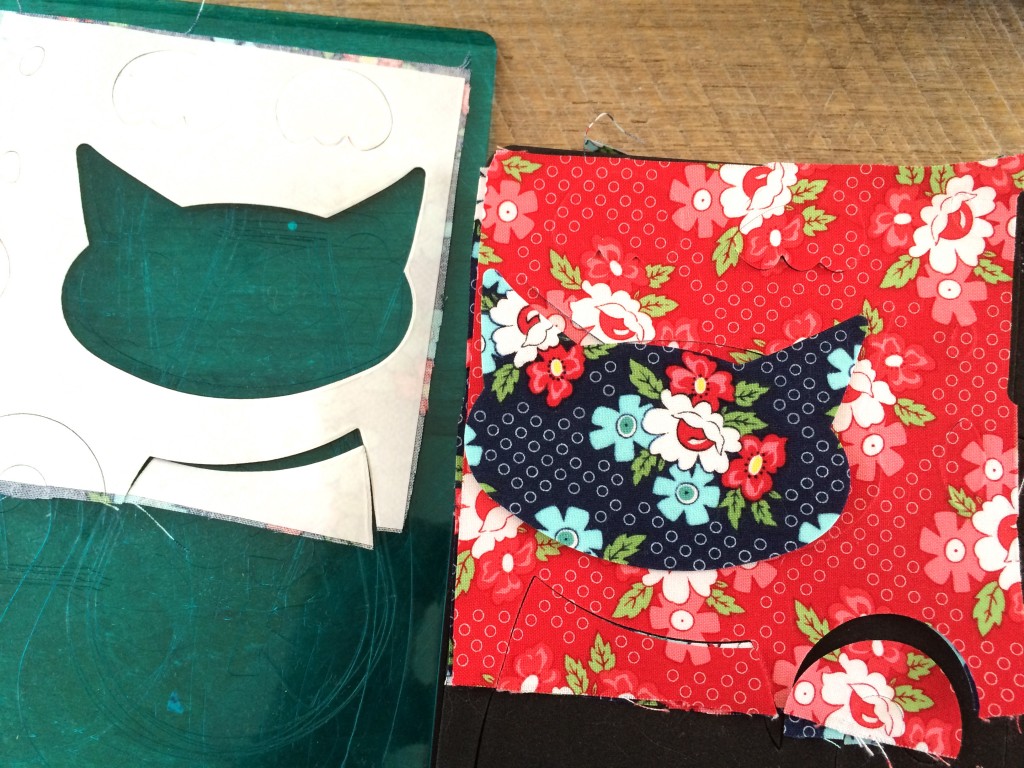 Peel off the backing paper and position the Cat Cakes on the bottom of the towel.  Press to set in place.  Sew around each shape 2 times with navy thread.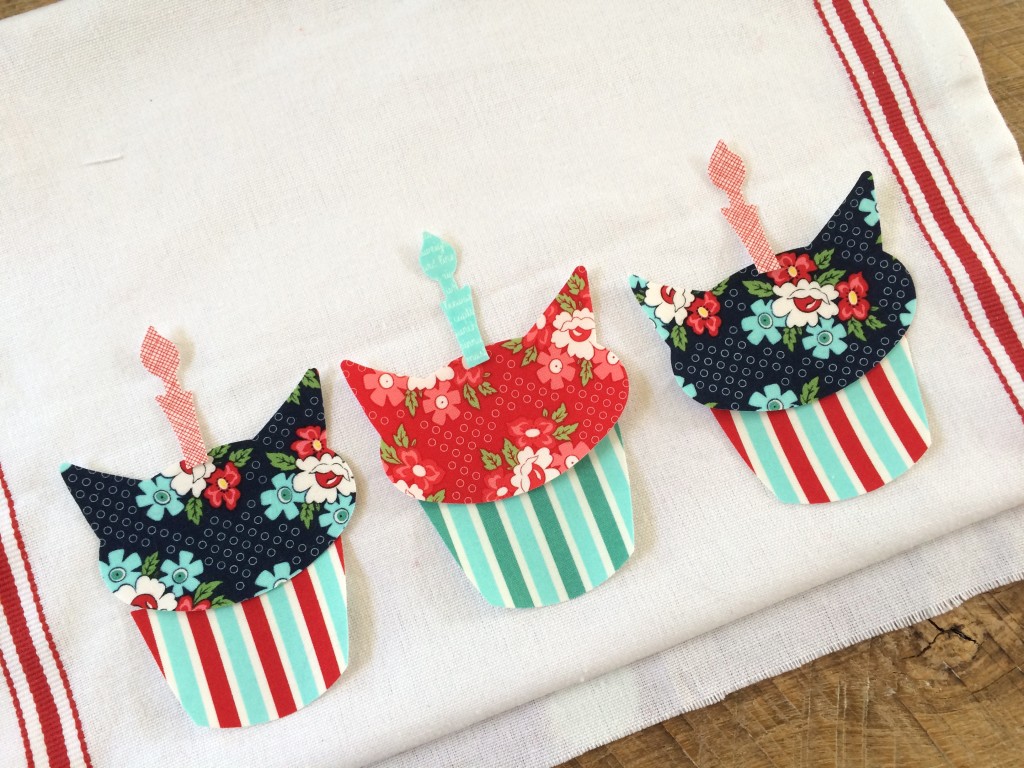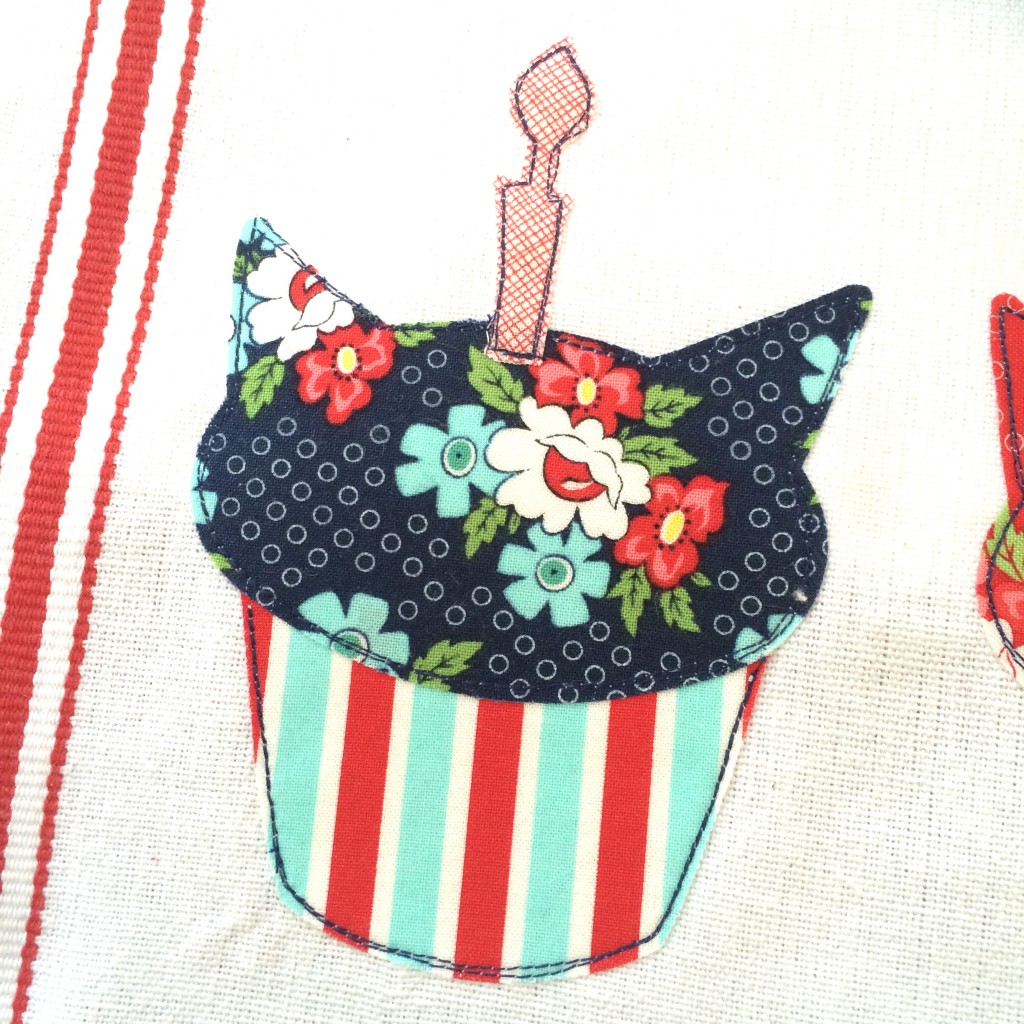 Make sure your cat approves 🙂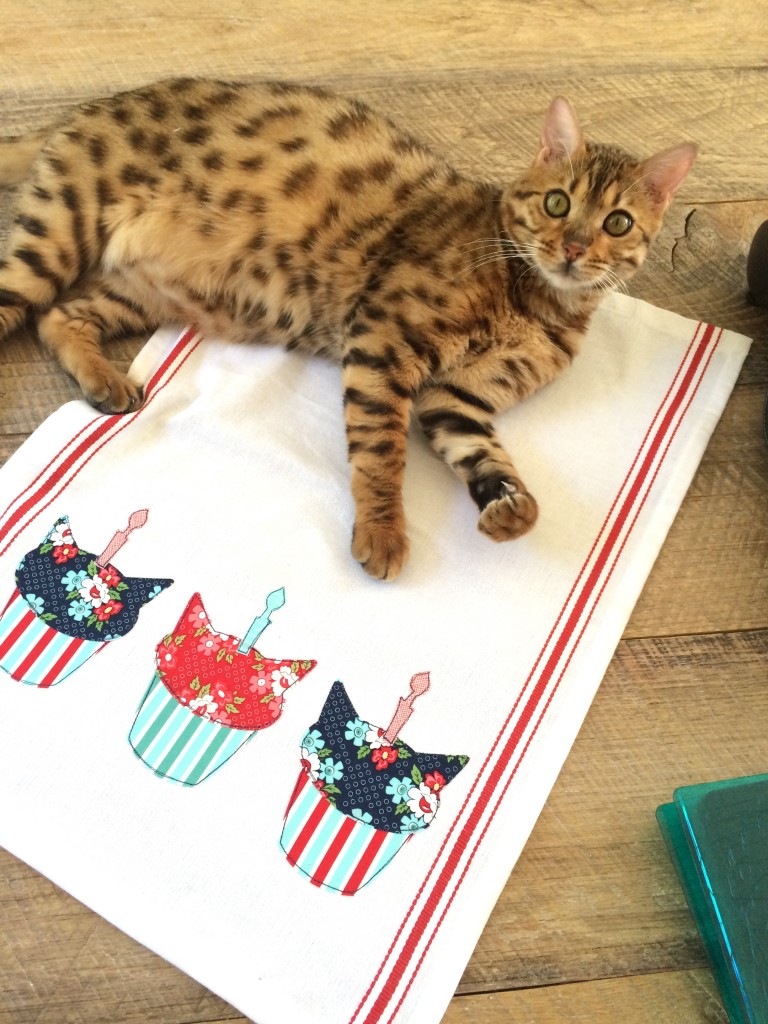 If you don't have a July birthday, make this to celebrate our Nation's Birthday!!!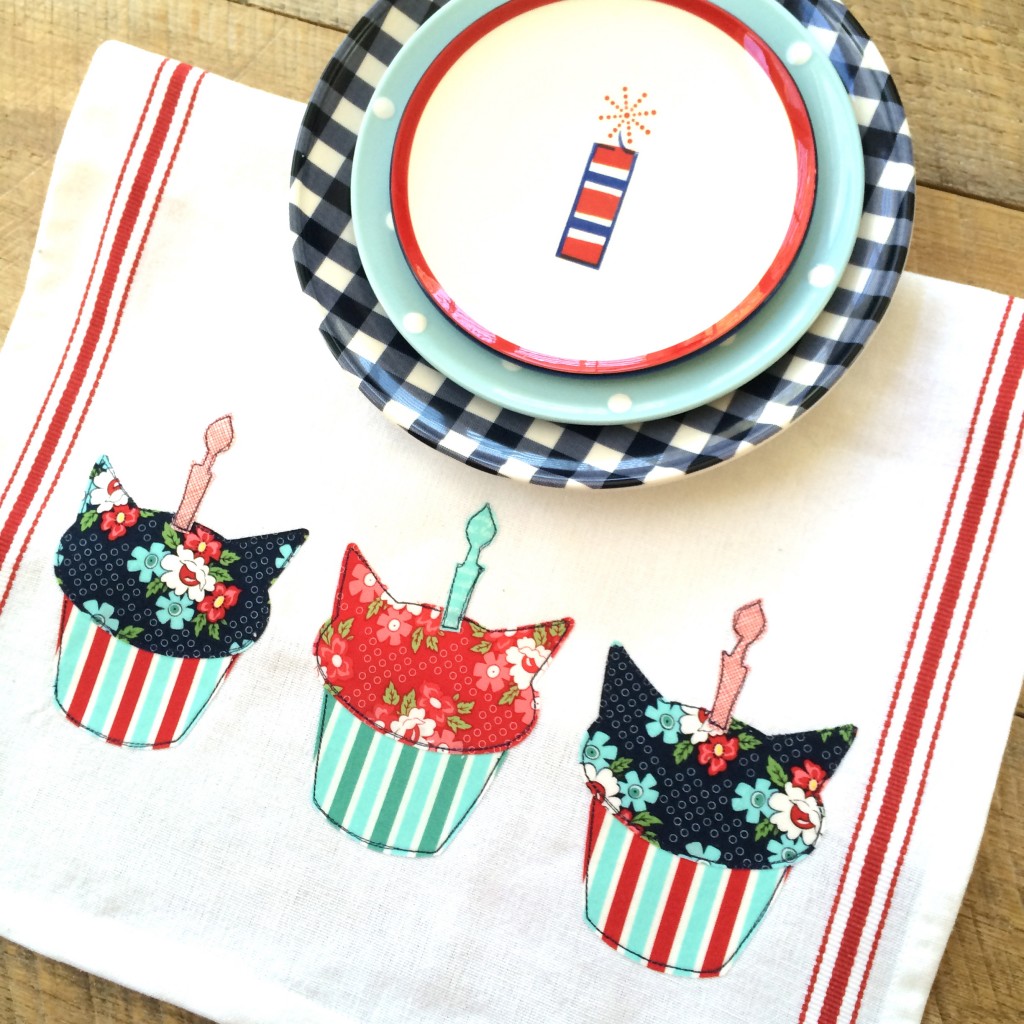 Or make one for your cat's birthday 🙂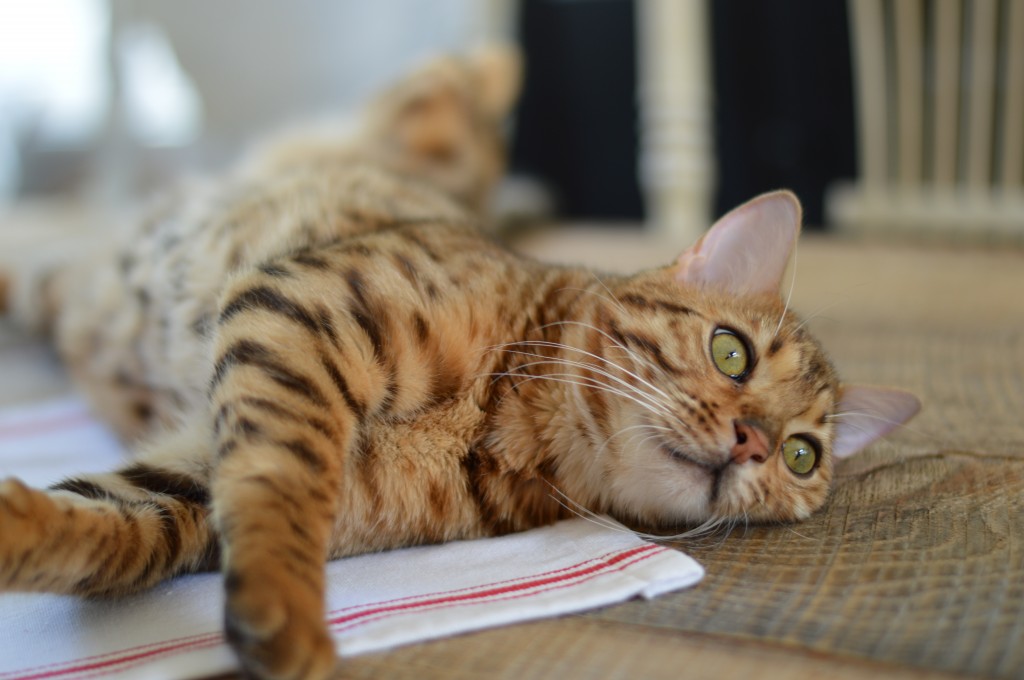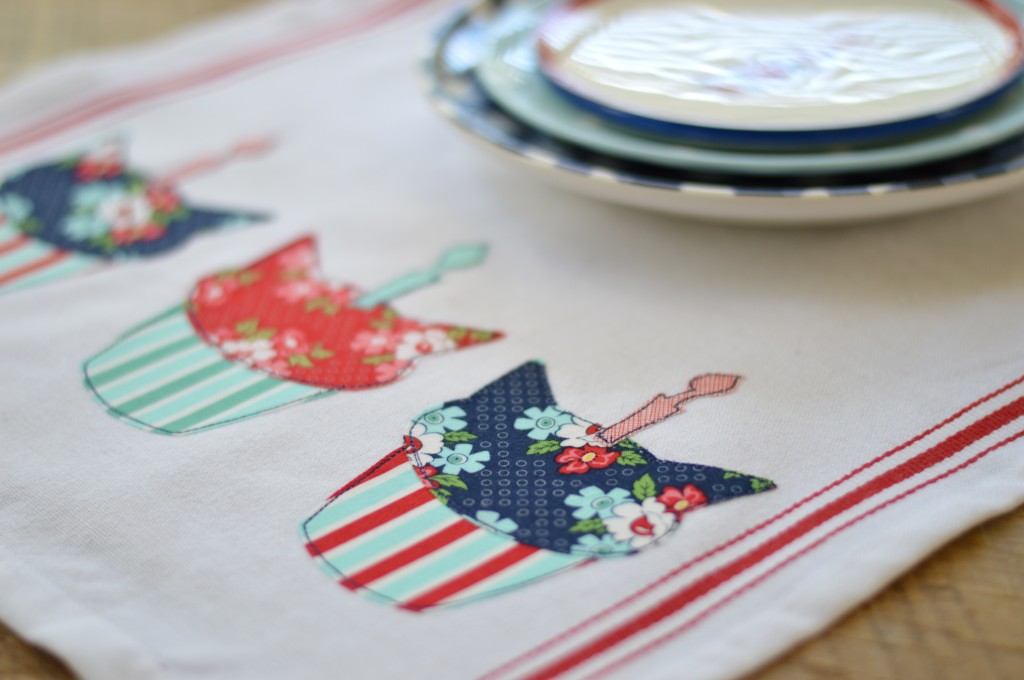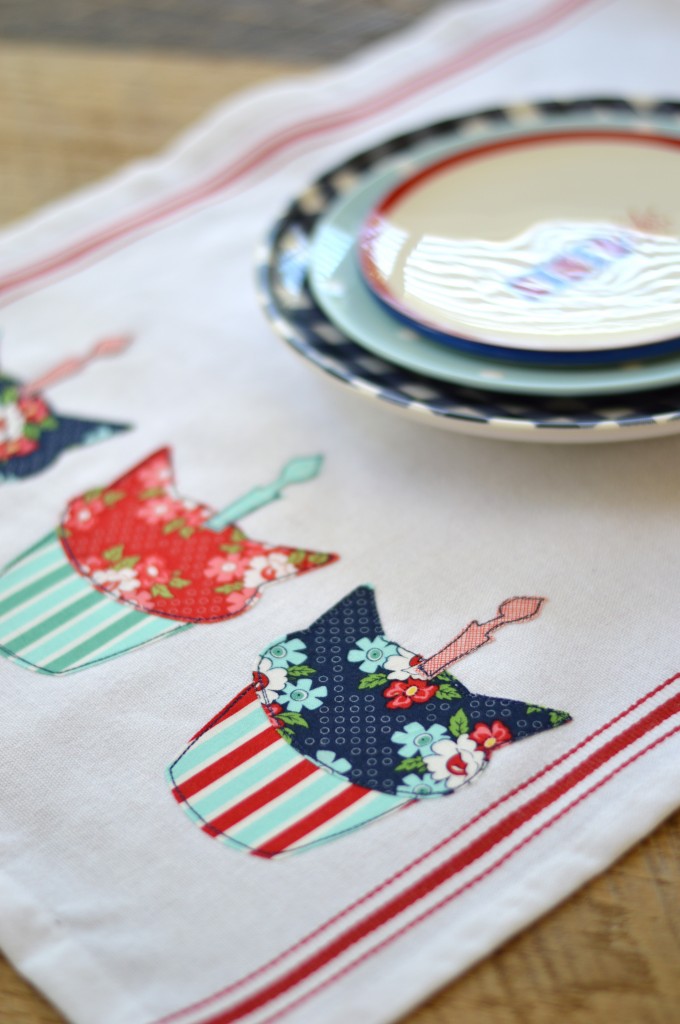 Mufasa loves the Sizzix Fabi.  He hears me getting it out and comes running!!!