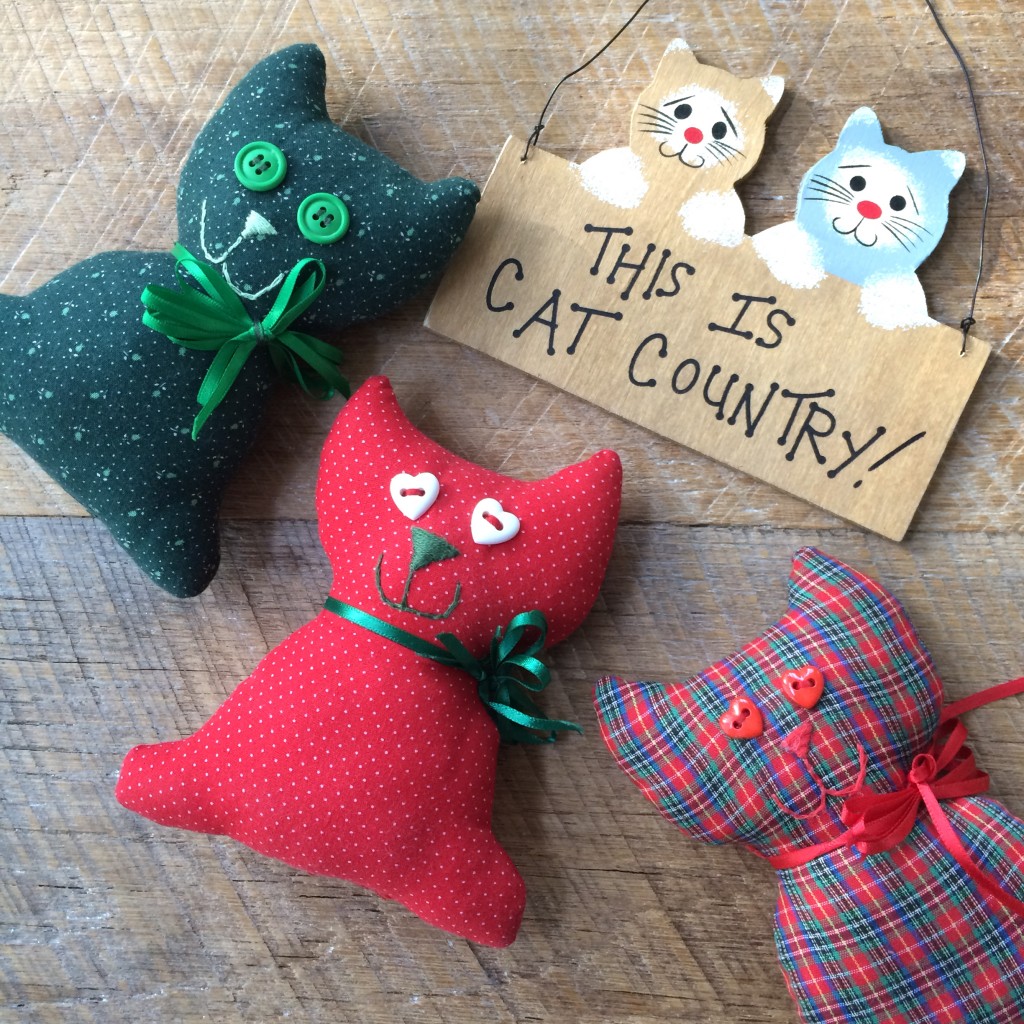 These cute cat softies are ones my mom made in the early 80's.  She is also a crazy cat lady, I think it is hereditary!  These cute little kittens can sew up in a snap and look darling tucked in a Christmas tree.  Download the pattern HERE.  I think I will make some in some updated fabrics!  Every tree needs kitties in it!!!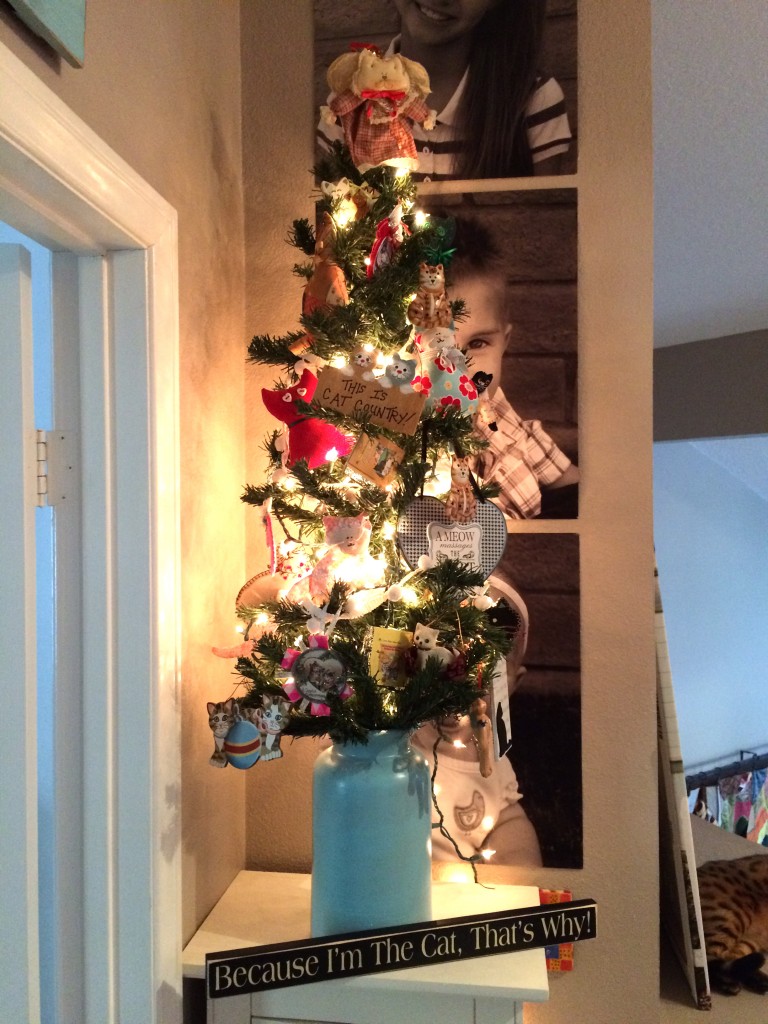 I have a cat themed tree upstairs in the hallway.  Don't worry, there are plenty of cat ornaments on all my other trees!!!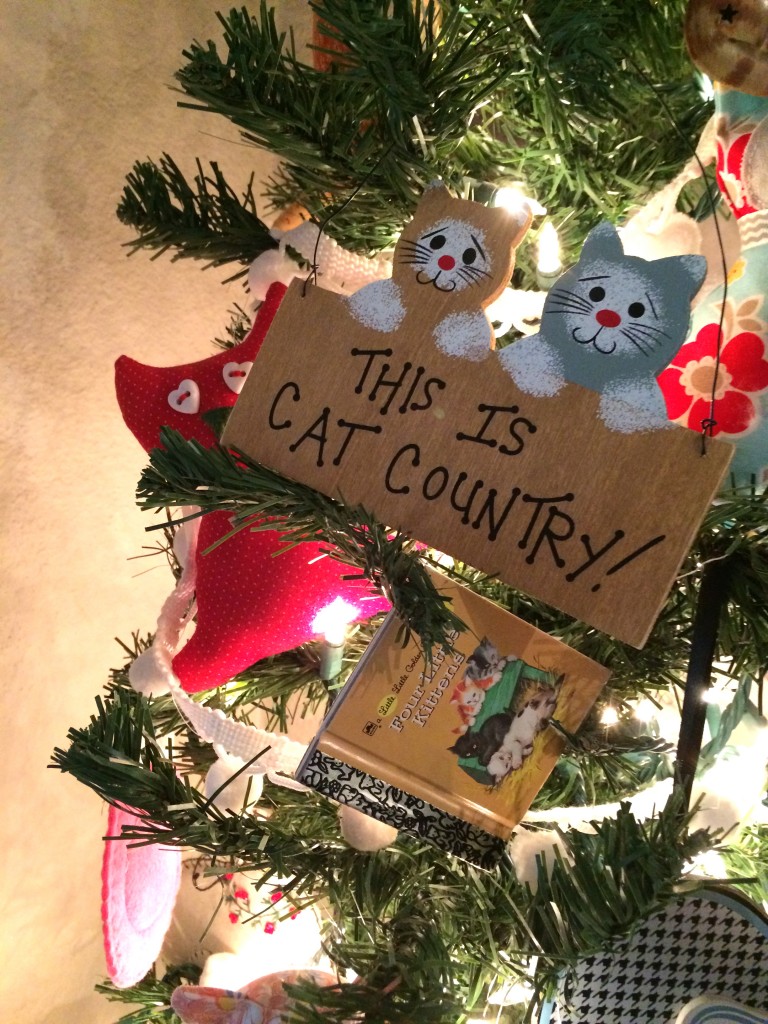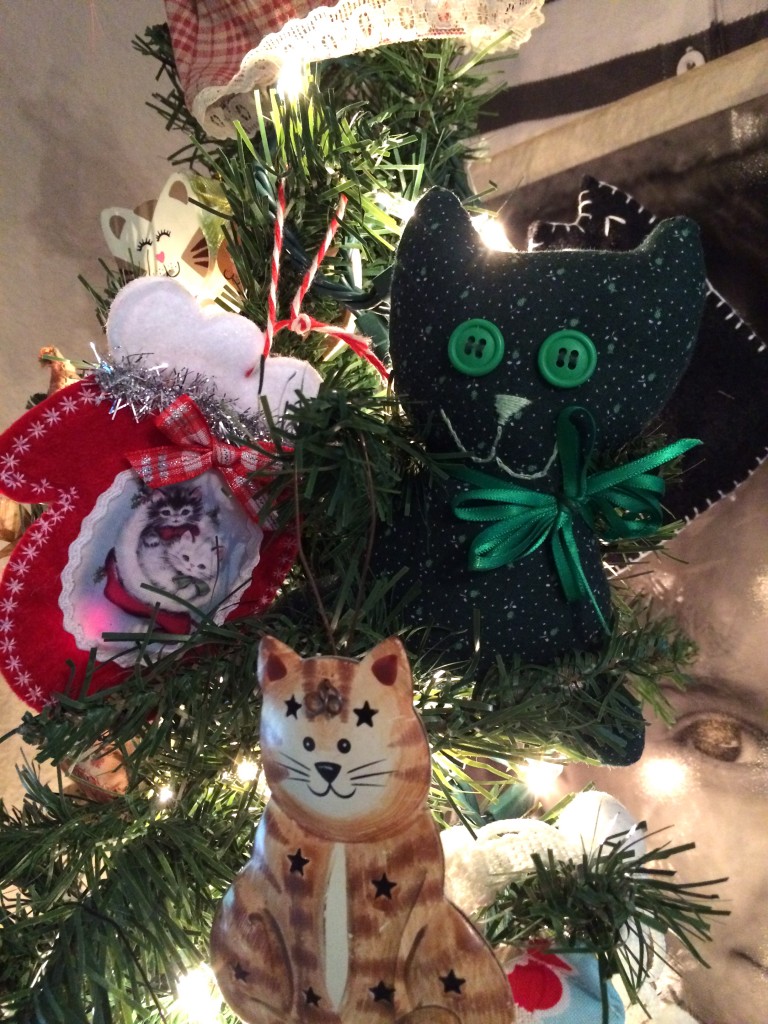 I bought this Mufasa ornament when I was at the Farmers Market in New Jersey!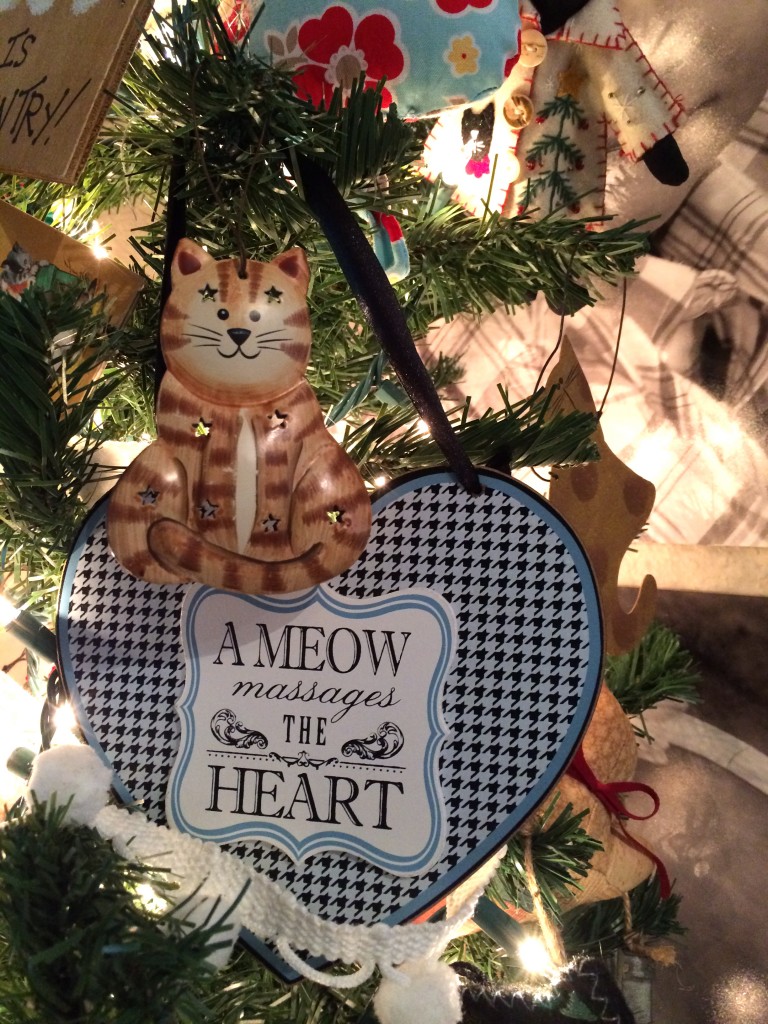 OK, I may have bought 2 Mufasa ornaments 🙂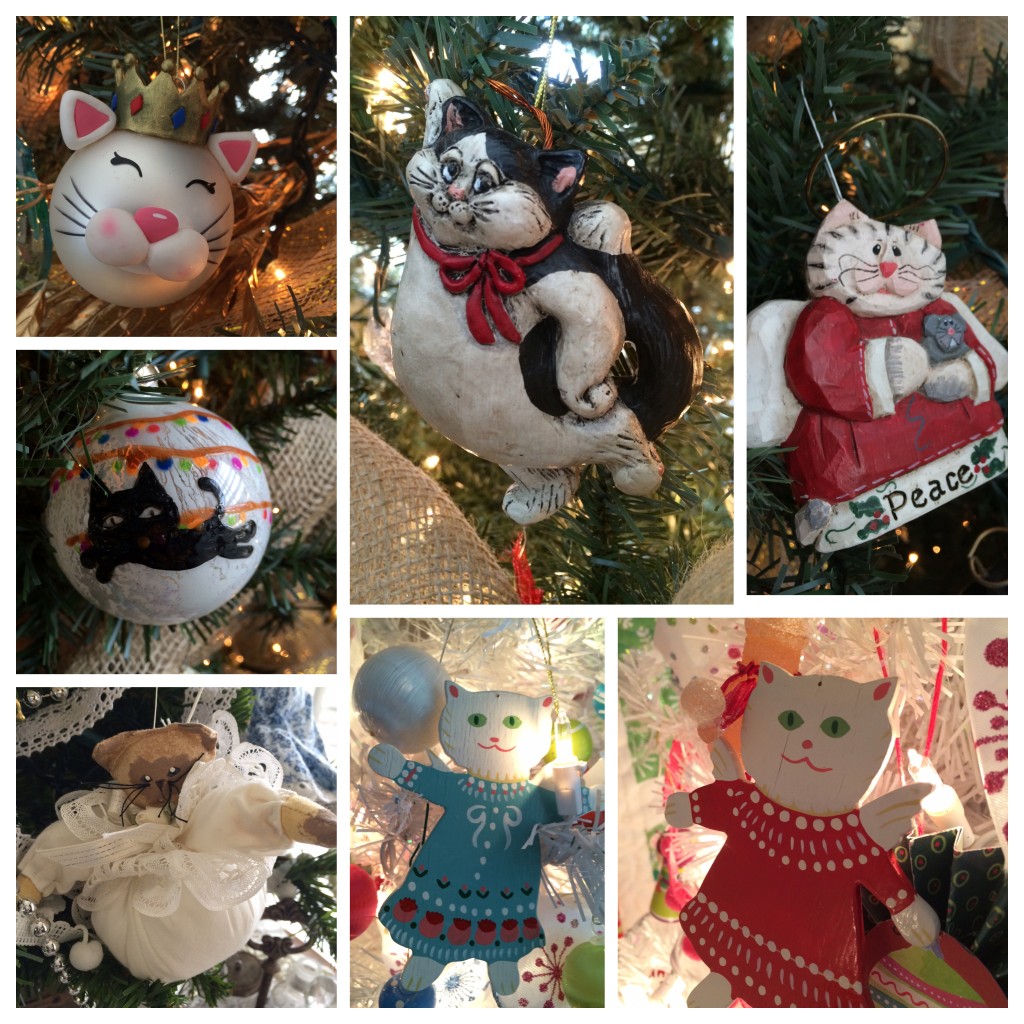 Just a sampling of some of my favorite cat ornaments I've collected 🙂