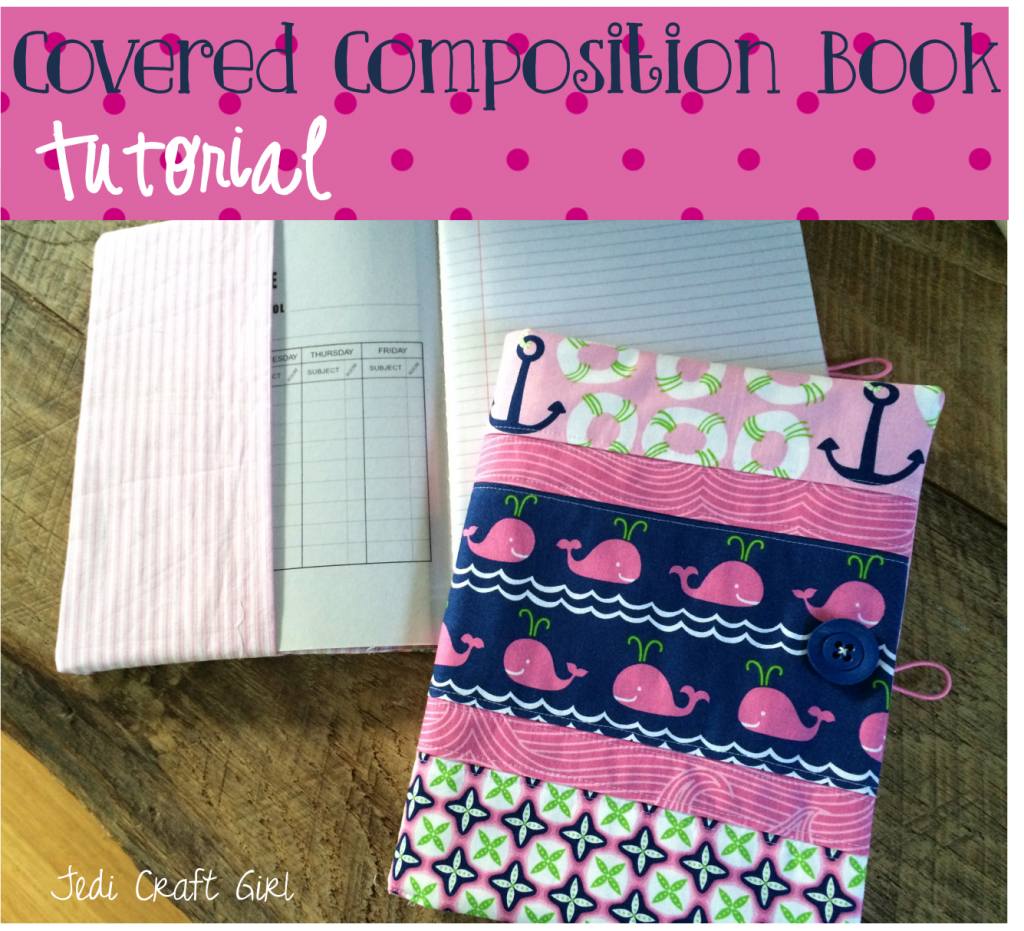 I love composition books and I have written several tutorials for them.  I use these cute covered books for everything: journals, notes, reminders, etc.  Do you use a sewing journal?  I am always writing patterns or changing existing patterns and I take notes as I go.  This has totally saved me as I have all the notes in one place.  Here is my current sewing journal – with only a few pages left in it: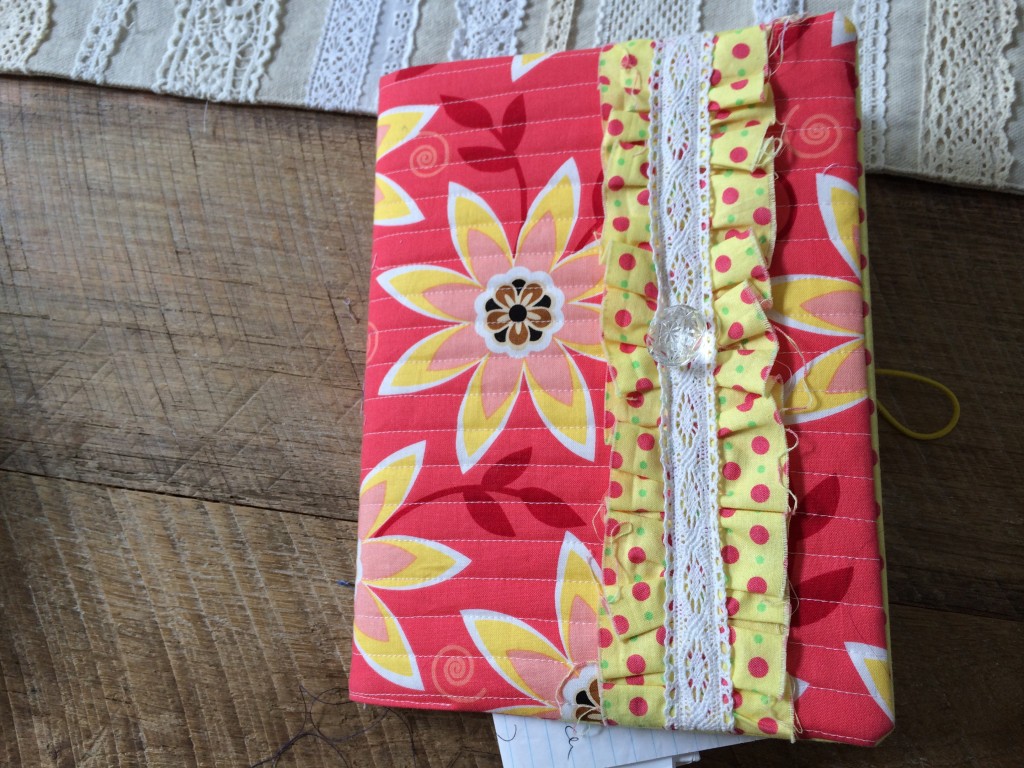 This is an example of how fabulous my notes and sketches are 🙂  After I have all my notes and the project is finished, I type it up as a tutorial or pattern online.  It's time for a new composition and I'm feeling "whale-y!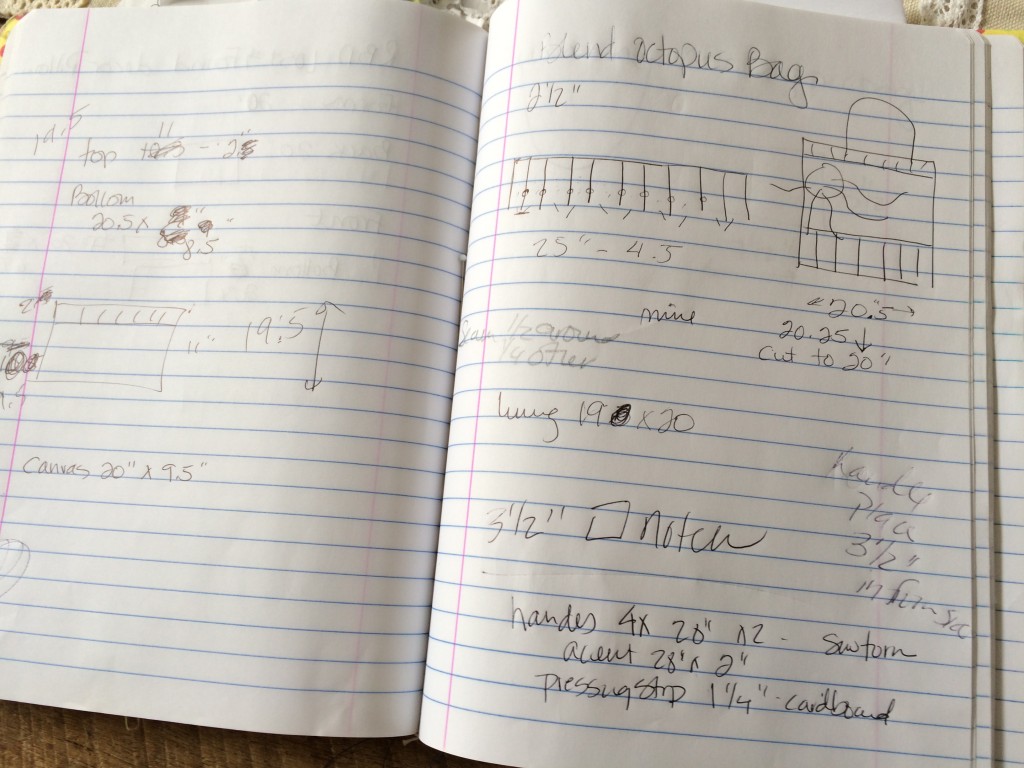 This is the composition book I am using – make sure you measurements are 9 3/4″ x 7 1/2″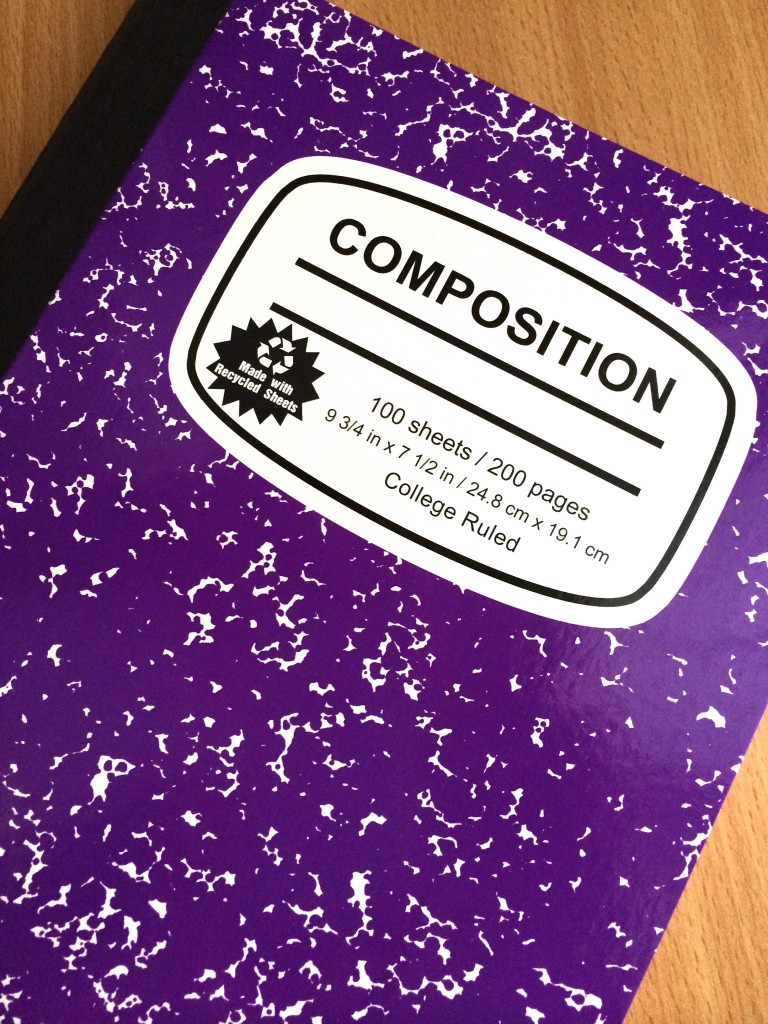 Supplies:
composition book
scraps of fabric
1/3 yard fabric for lining and flaps
batting
spray n bond basting spray
hair elastic
button
You can create any design as long as it measures 16/5″ x 11″ when you are finished
Anchor fabric 3″ x 16.5″
pink accent fabric (2) 1.25″ x 16.5″
whale fabric 4.5″ x 16.5″
flower fabric 3″ x 16.5″
Piece them together in this order using 1/4″ seams: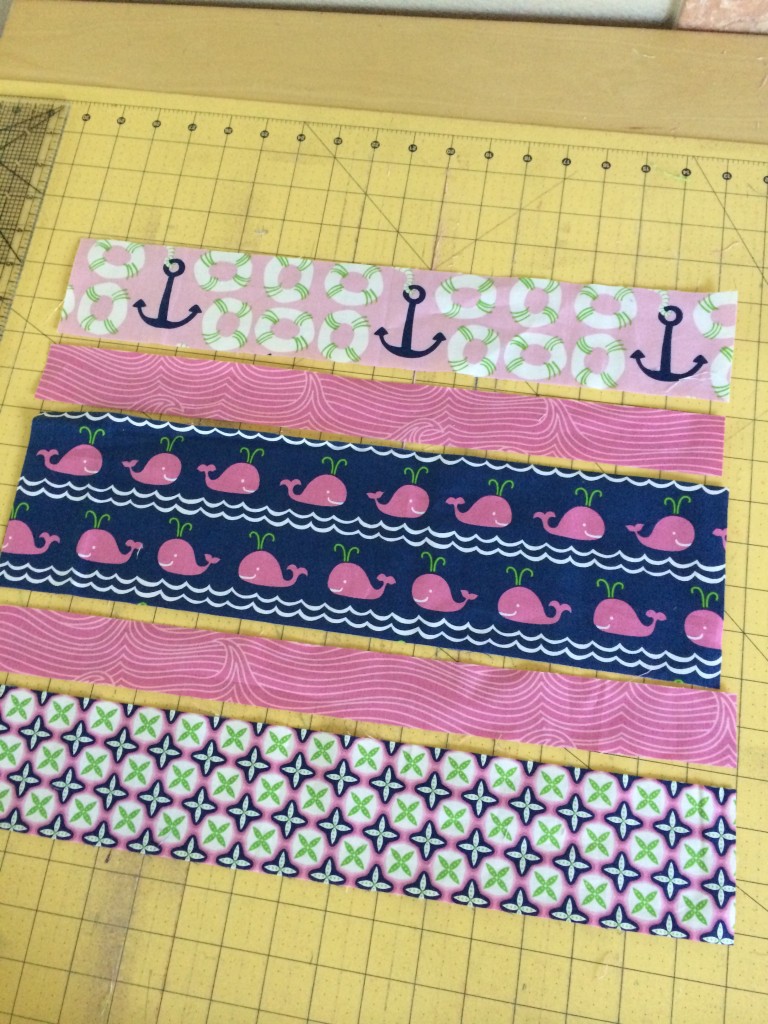 Press the seams in one direction.  Using basting spray or pins, baste the top to the batting.  Quilt as desired.  I quilted 1/4″ lines on both sides of the seams.  Square up the batting after quilting.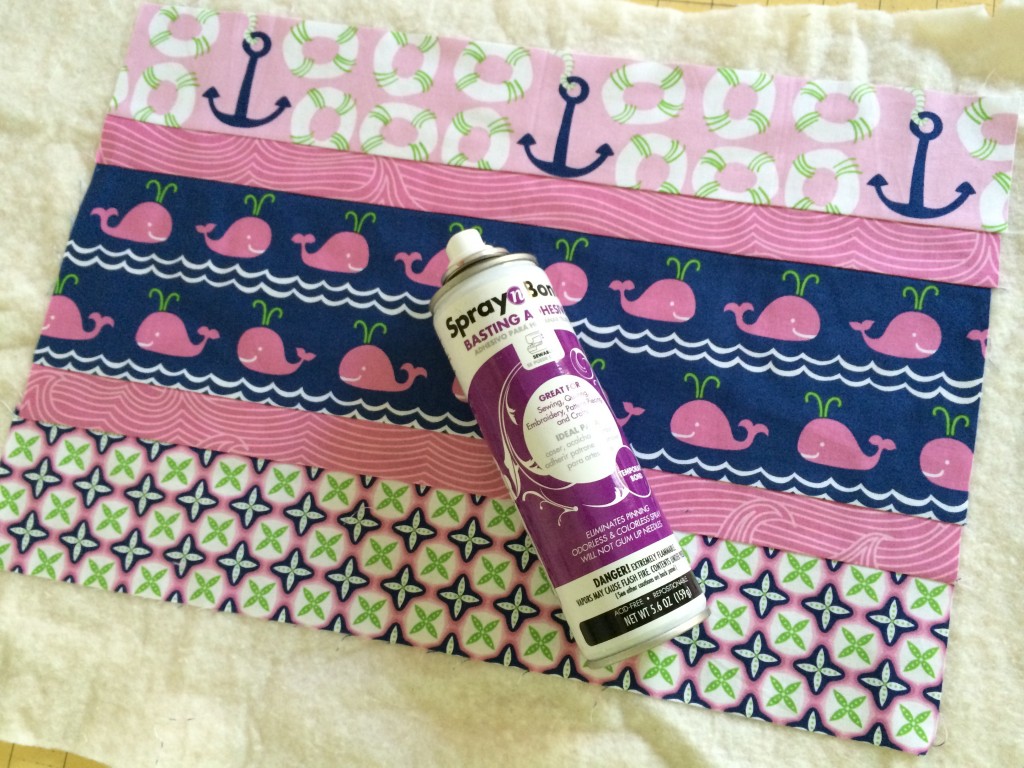 Take the hair elastic and baste it 1/8″ in the center on the left side of the book cover.  Like this: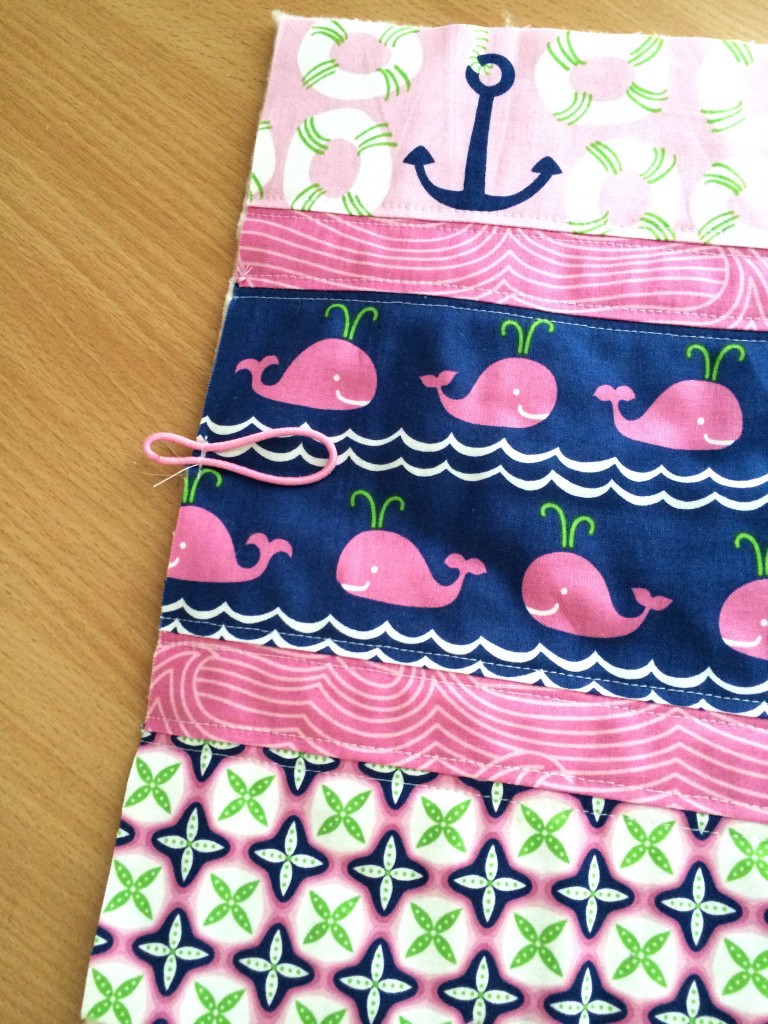 For the lining, cut a piece 16.5″ x 11″
For the flaps cut (2) 11″ x 10″ and press in half
Lay them out like this: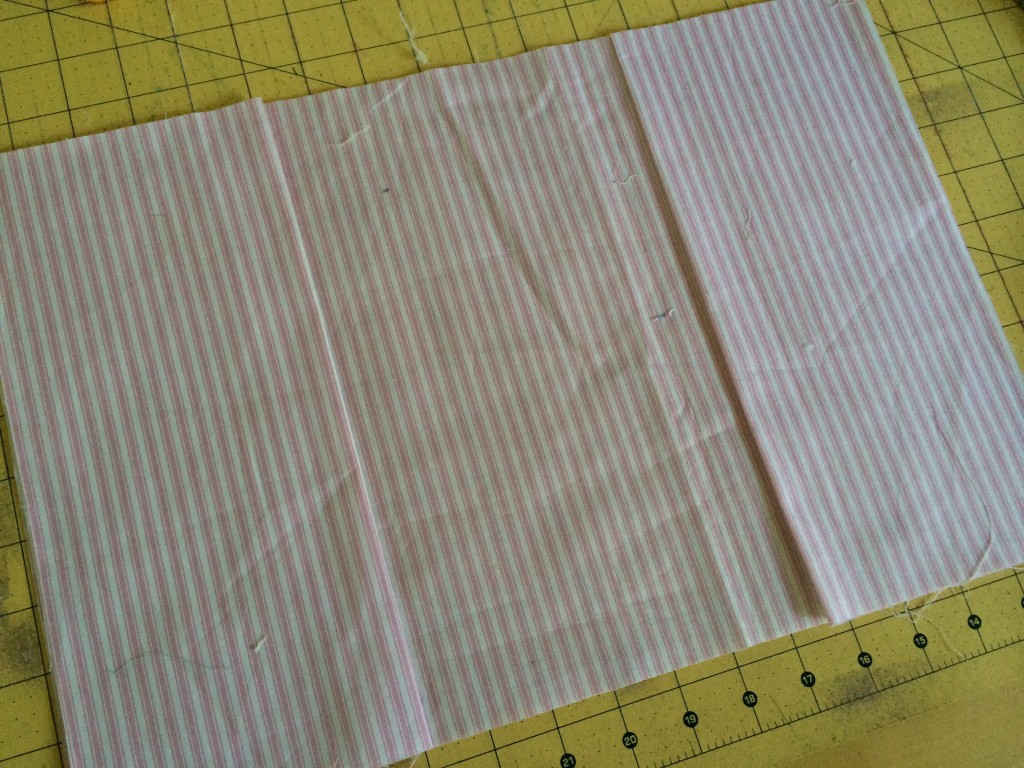 Lay right sides together and pin all the way around.  Sew using 1/2″ seam allowance leaving a 3″ opening at the bottom to turn.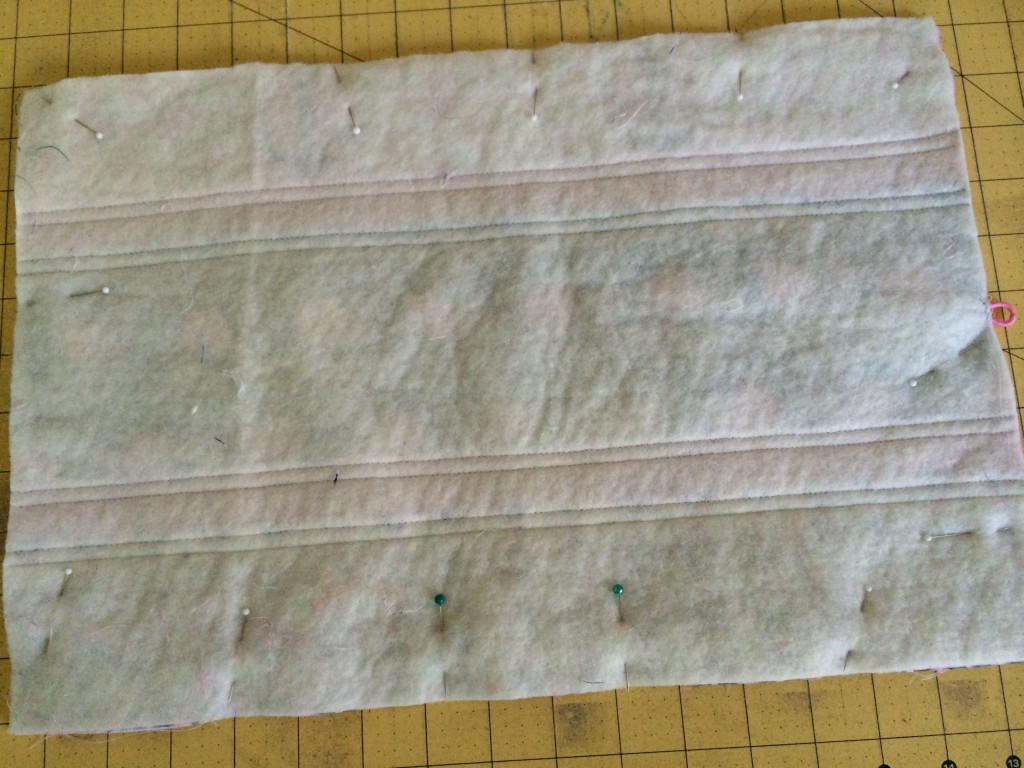 Turn right side out and press.  Top-stitch the opening closed.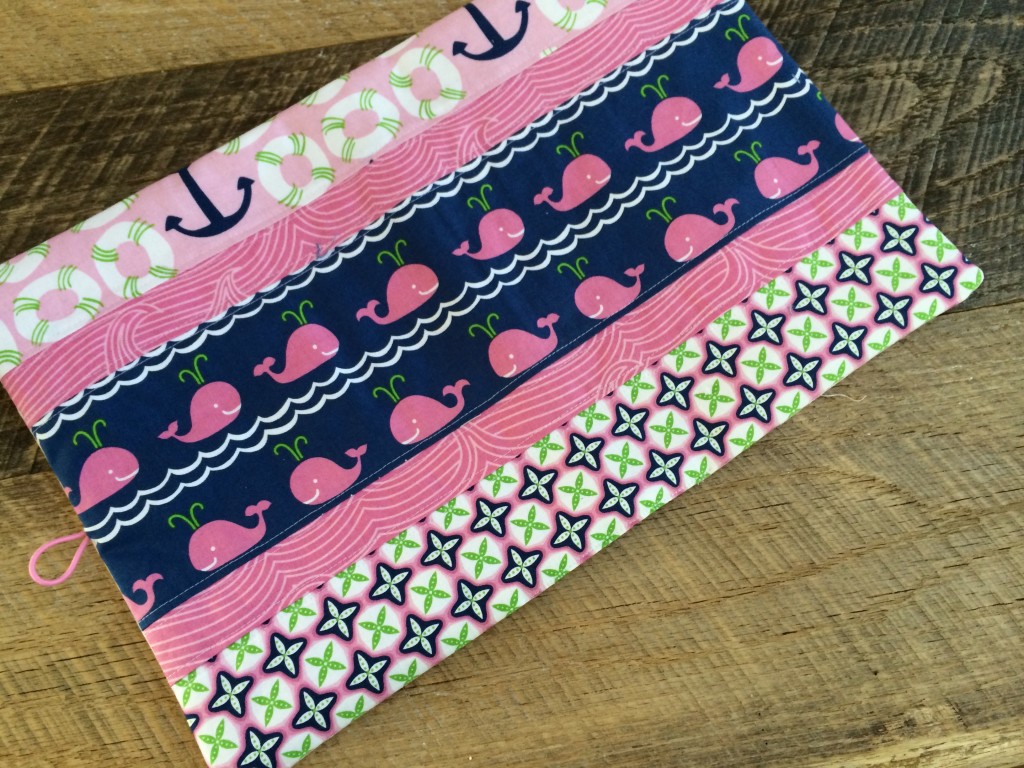 Insert the composition book and mark where you want the button.  Remove the book and sew the button on with a needle and thread – inside the flap.  It's hard to see my button because it is blue.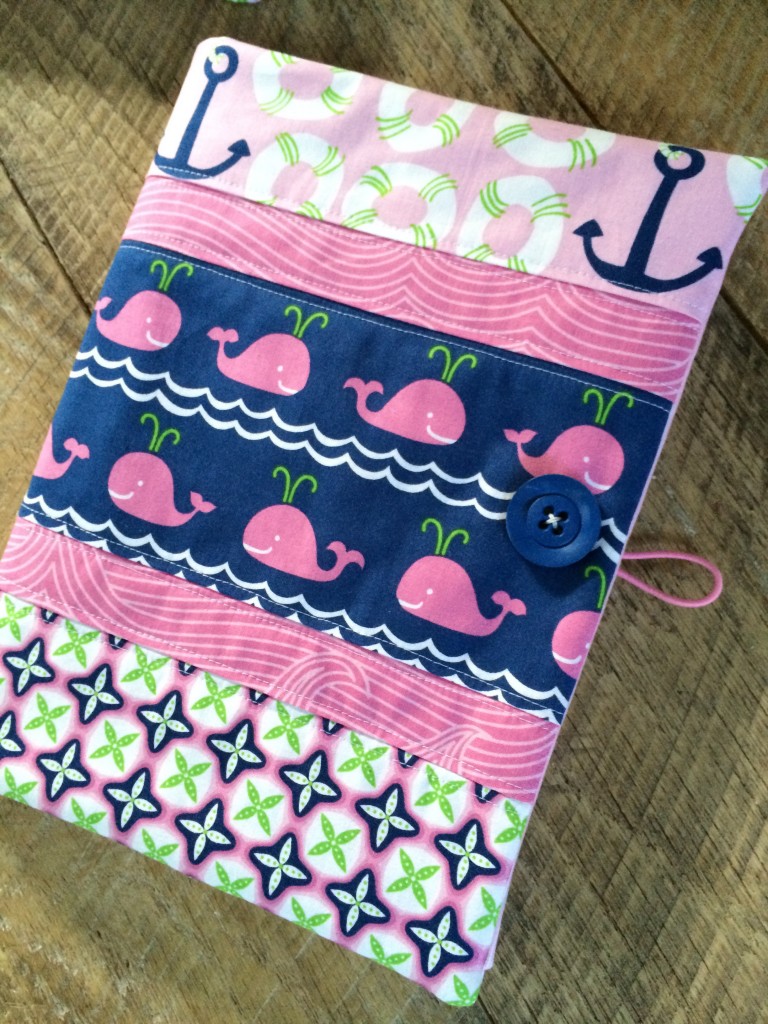 And you're done!!  Perfect gift for just about anyone!!
Save