Do you have a little kitchen helper at your house?  Sally bakes everything with me!!  At 8 years old she has a few recipes she can make all by herself!  For Christmas I thought she needed her own measuring cups and spoons and Captain America Apron!!!  This is a basic pattern that can be made in 30 minutes.  You can get creative and add a pocket, ruffle, or fabric accent.  I kept it simple because its all about "Cap" for Sally.  This is a big kids size – would fit from a 6X up to a kids 12.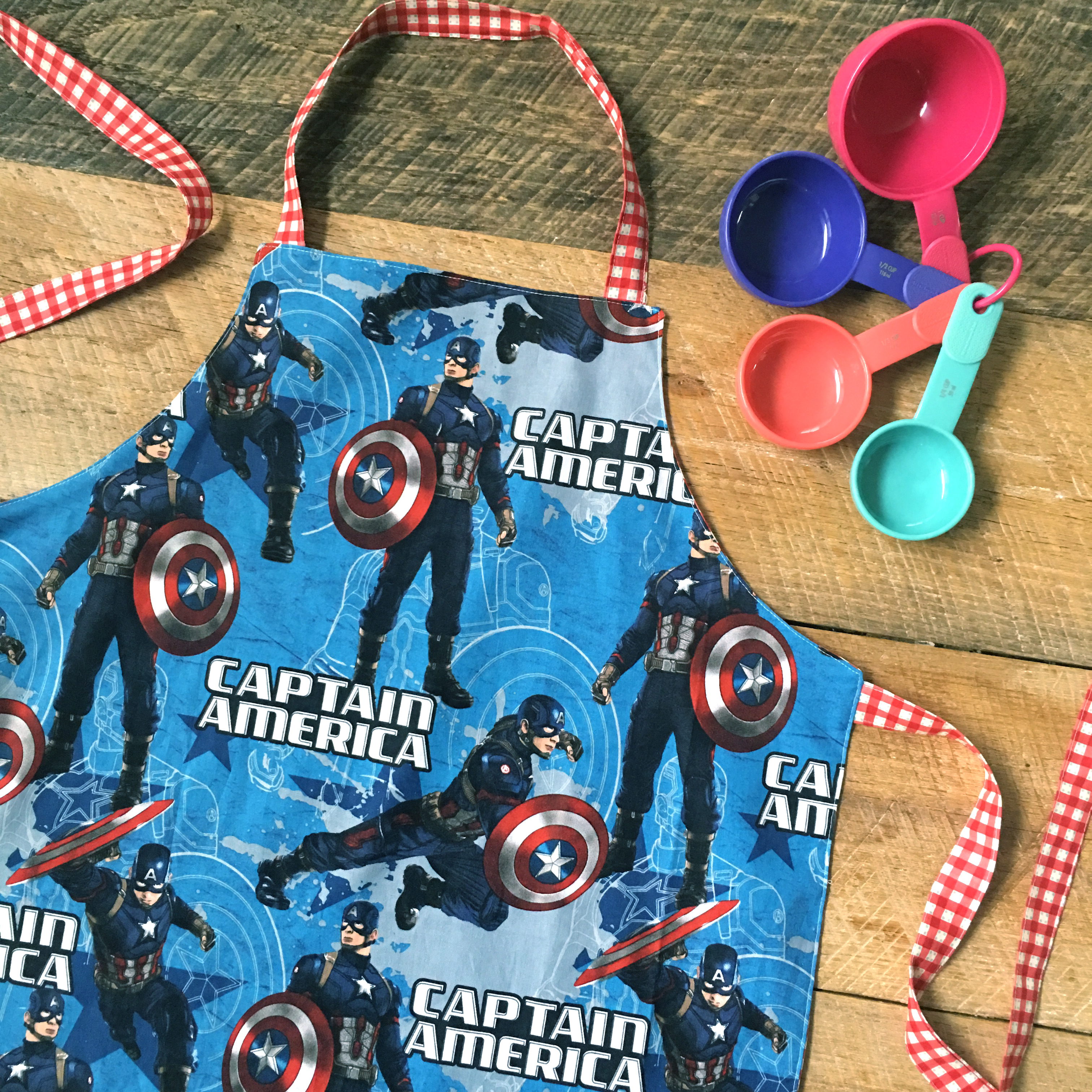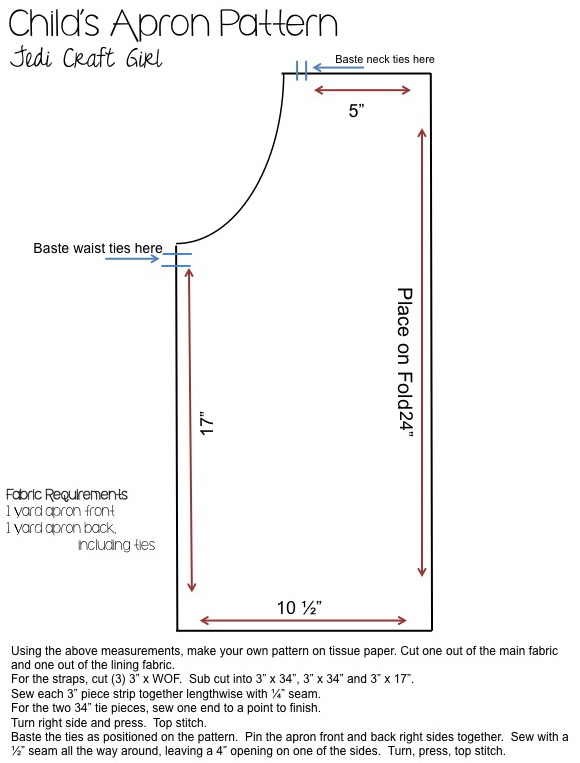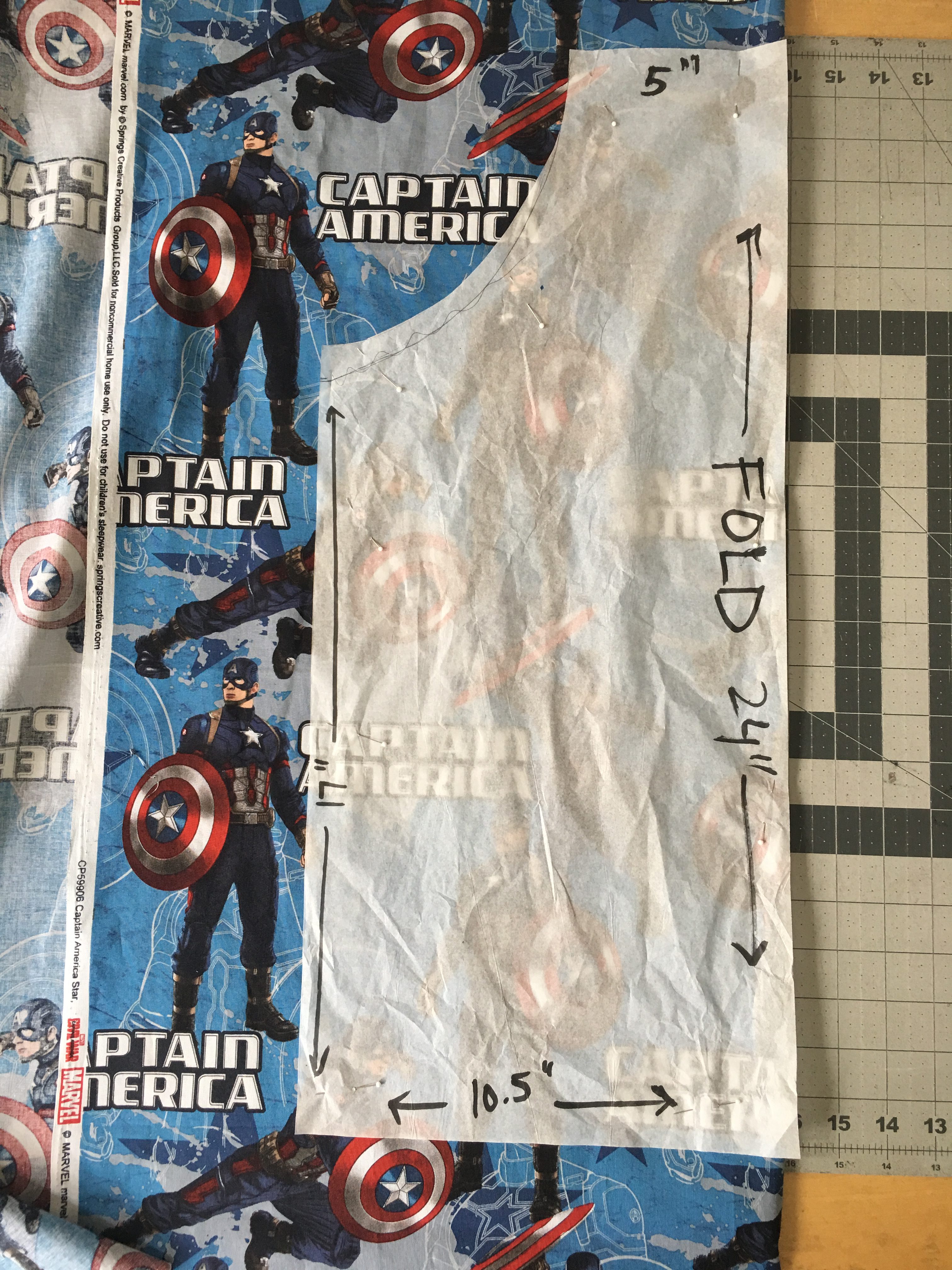 Place the pattern on the fold – I made sure to center the Cap 🙂  Cut one front and one lining.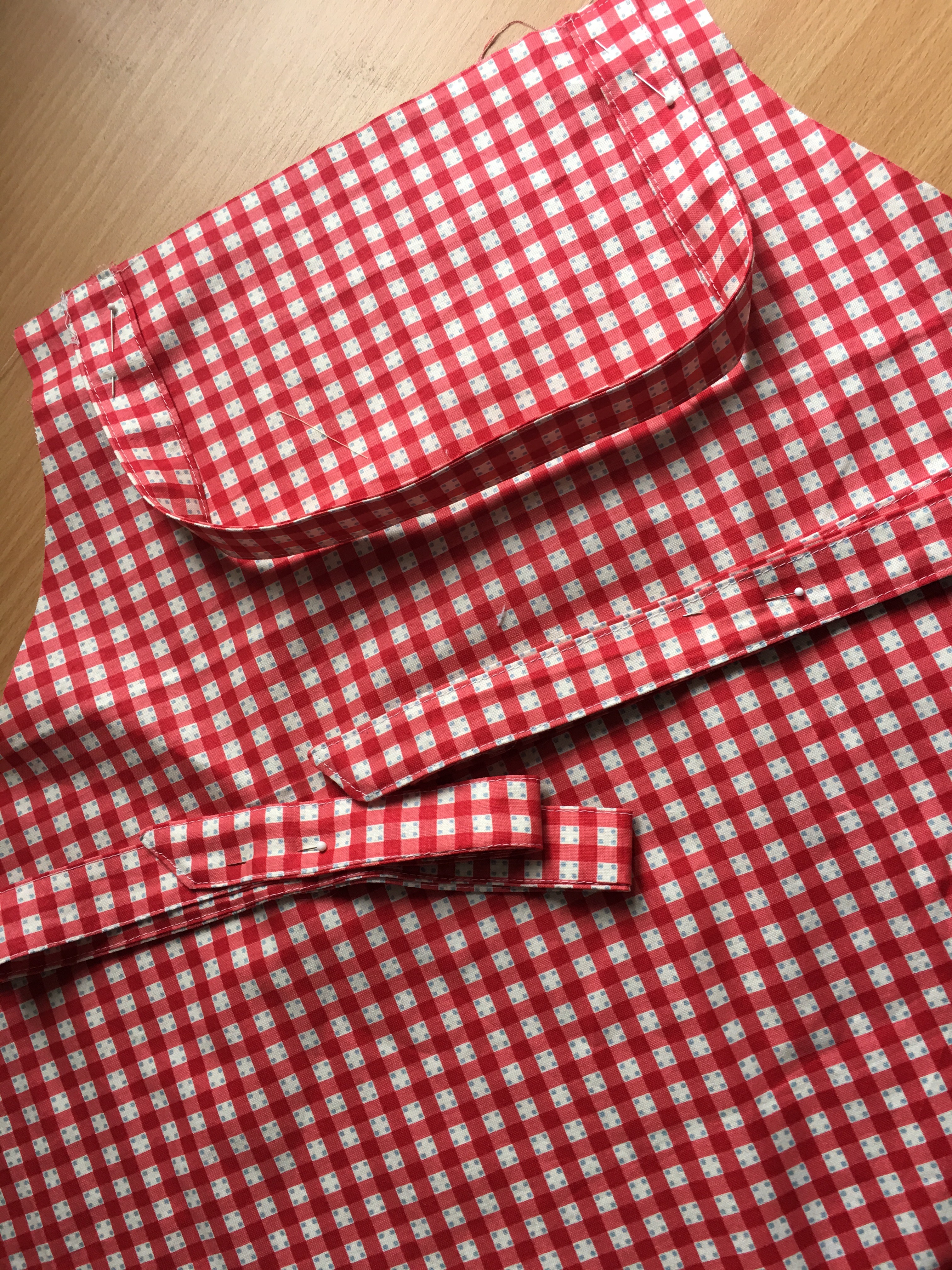 Once you make the straps, baste them according to the pattern.  Then pin them to keep them from getting in the way of the apron seam.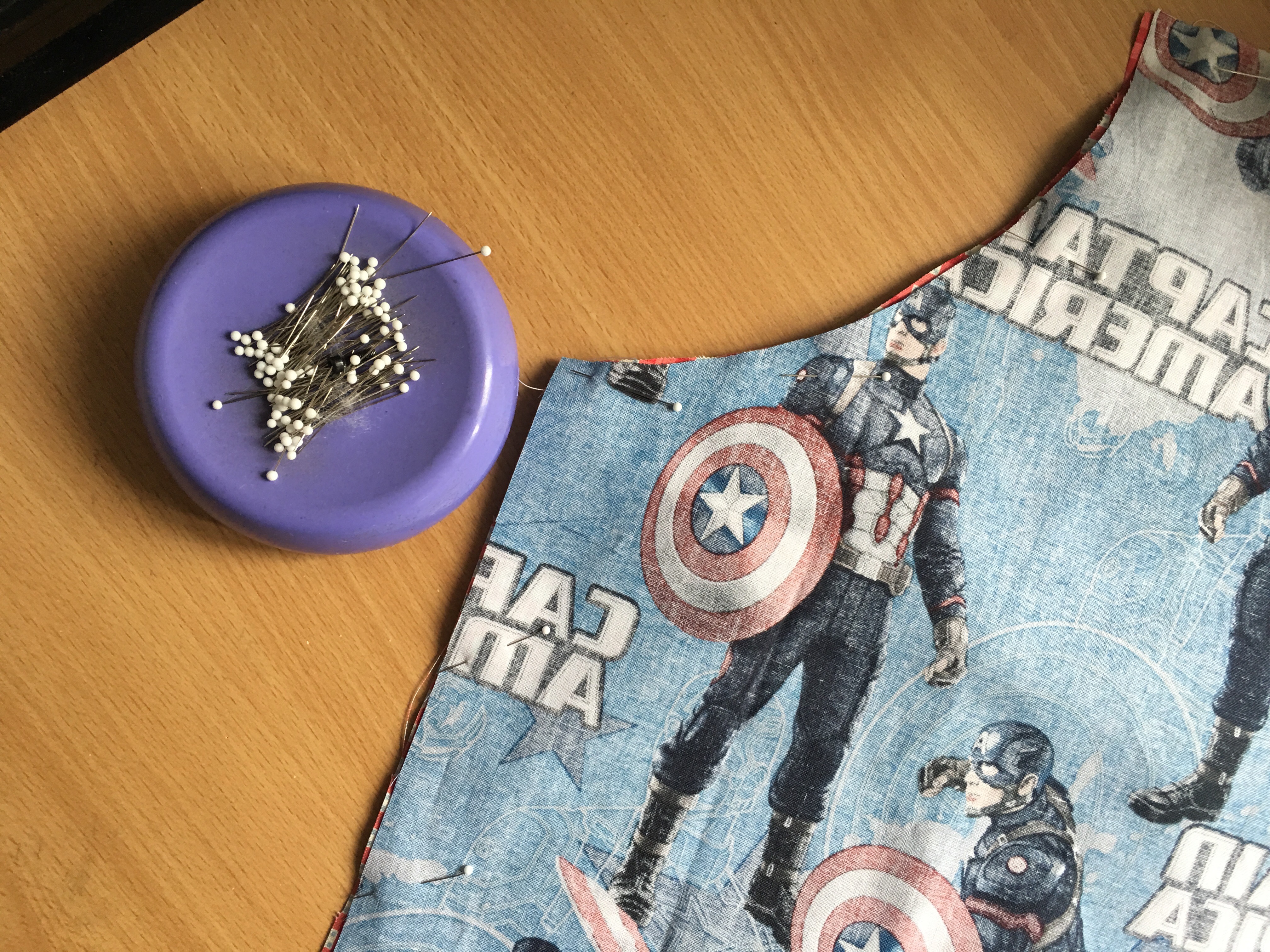 Pin right sides together and make sure to leave a 3″-4″ opening on the side for turning.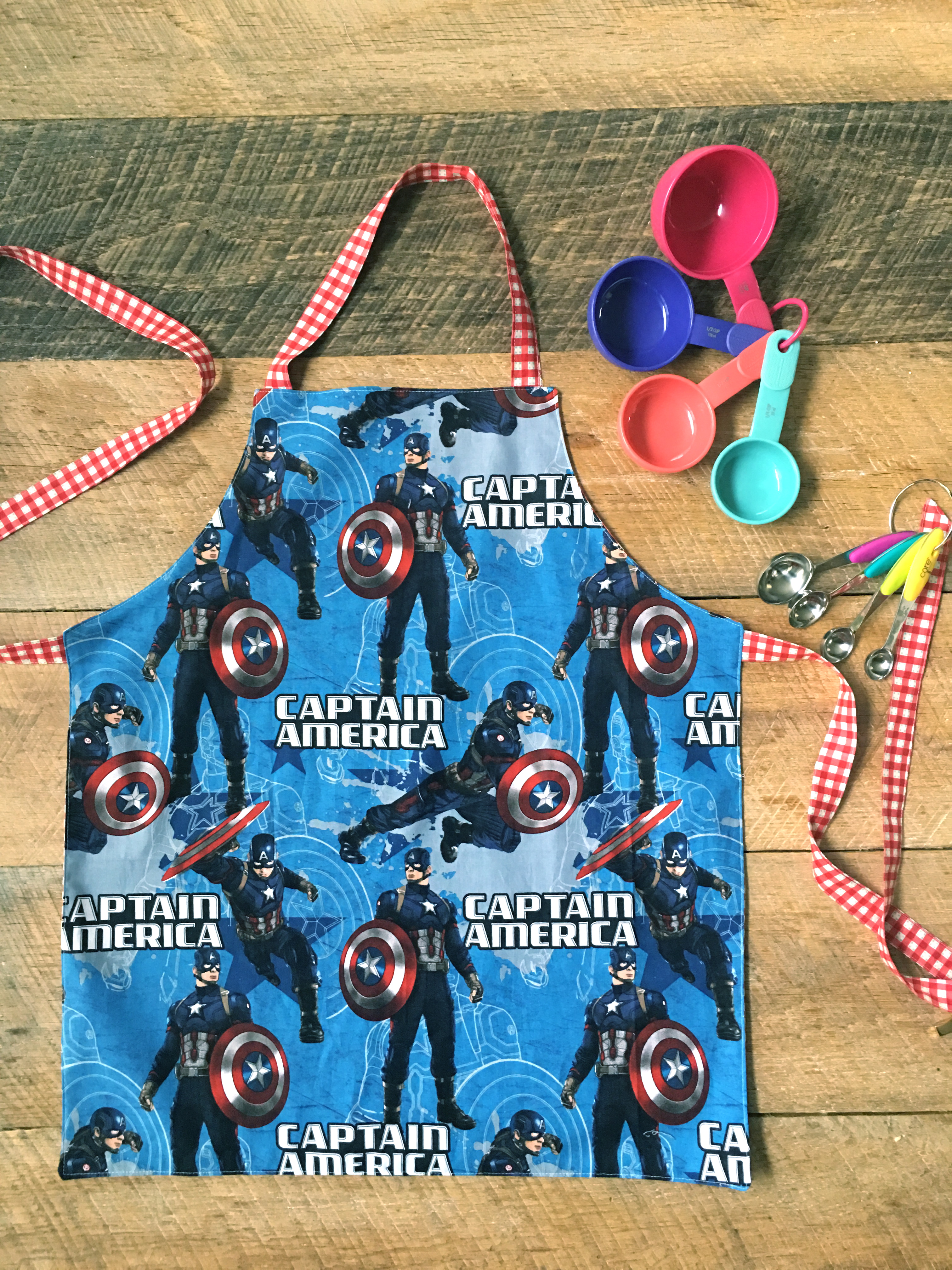 I love how it turned out – and it's reversible!!!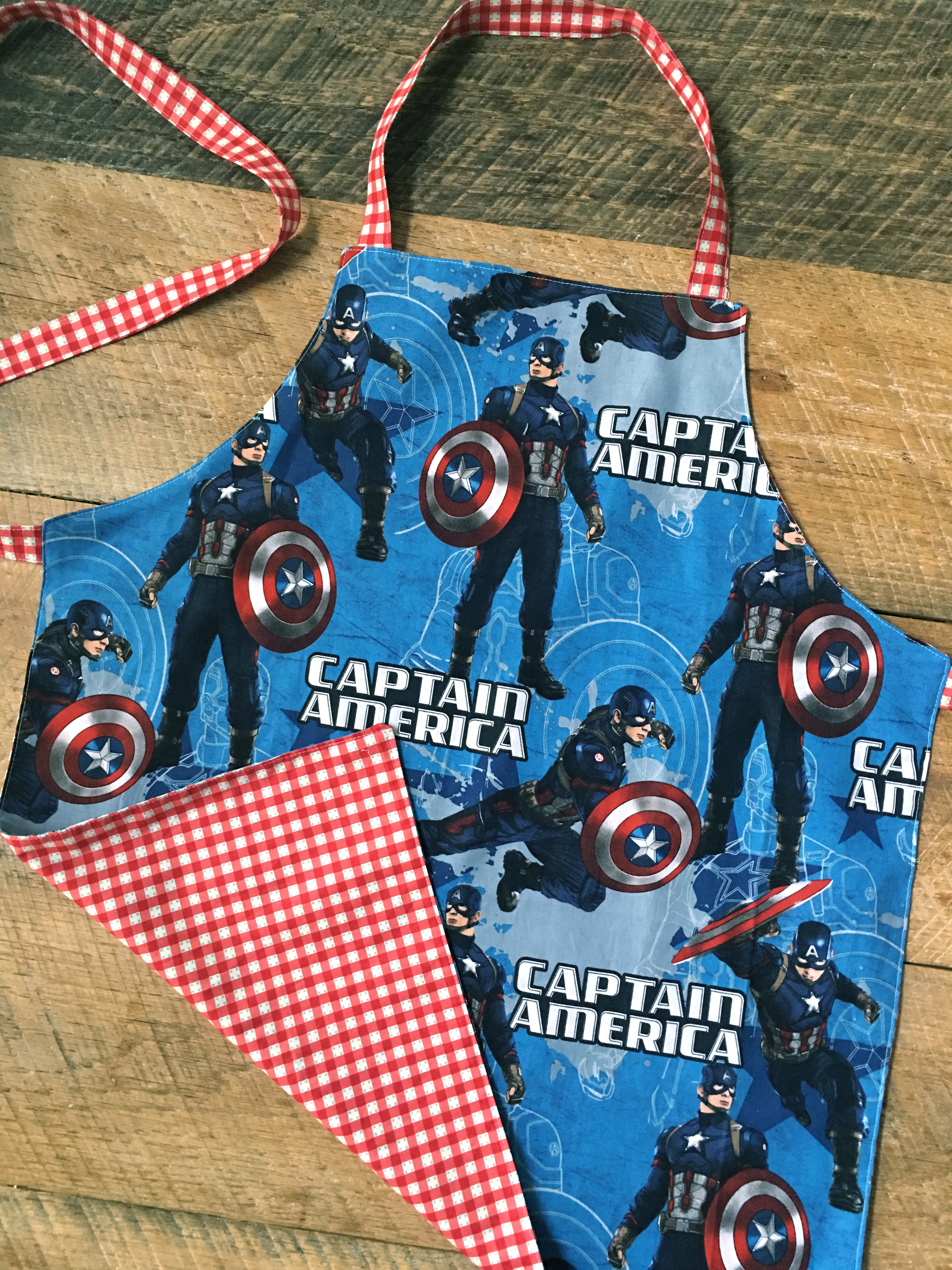 Save