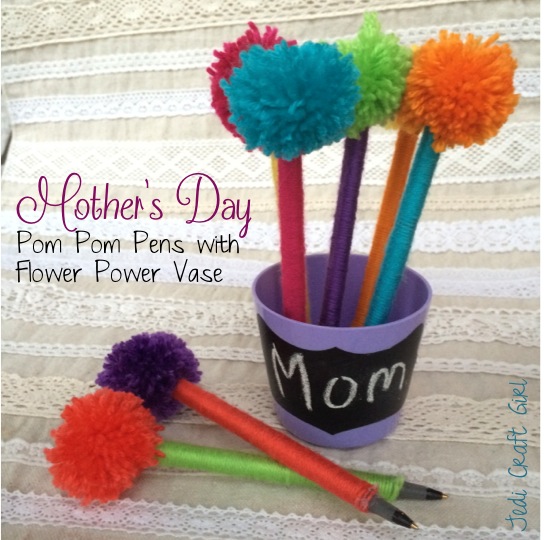 I can't believe how fast May is flying by!  And Mother's Day is this weekend!  I thought this project would be great for moms or for Teacher Appreciation Week which is also going on here in our schools!  It's pretty simple to make and the kids can get in on the fun!
Have you ever heard of Flower Power Vases?  I hadn't until the cute little company sent me 2 vases to try out.  They wanted to see my thoughts  – so this is NOT a paid tutorial, just my thoughts and ideas 🙂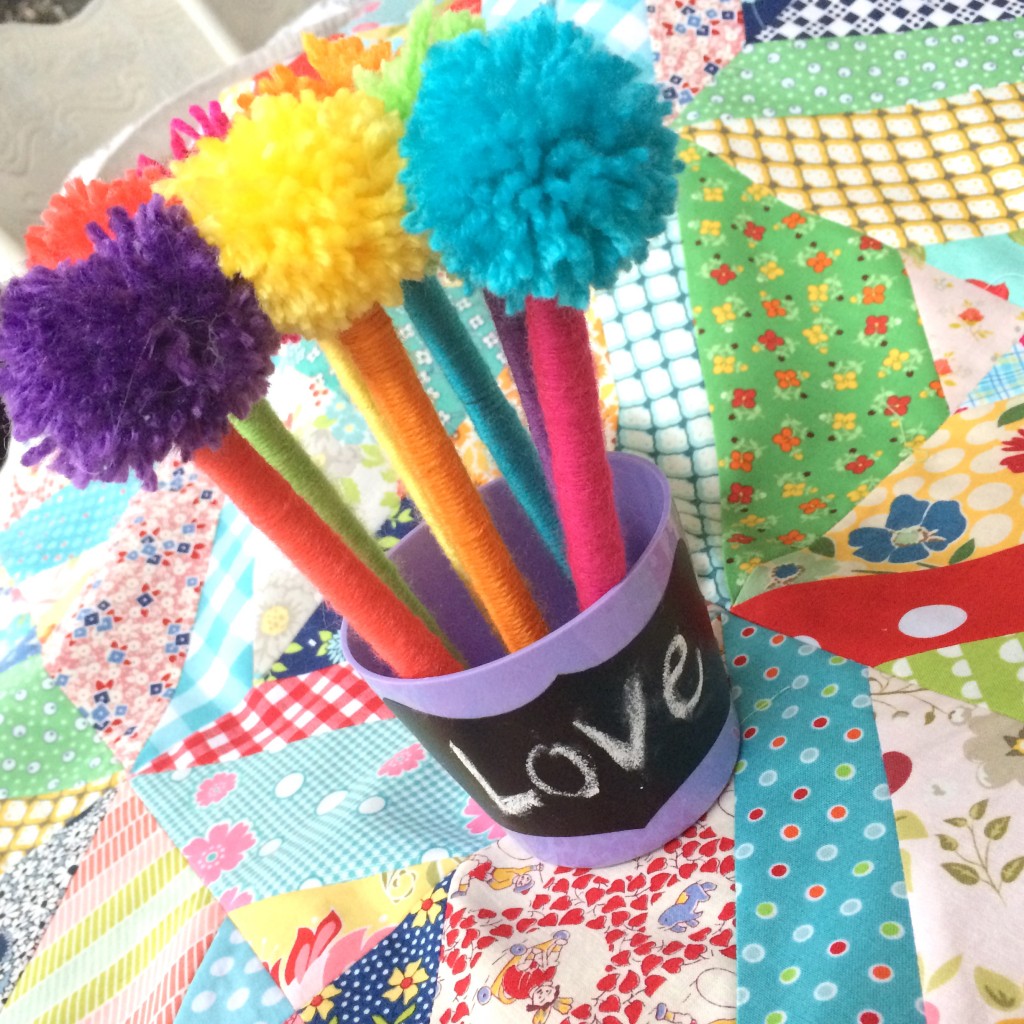 First of all, the little vases come in many colors.  They all have this special grippy thing in the bottom to hold cut flowers.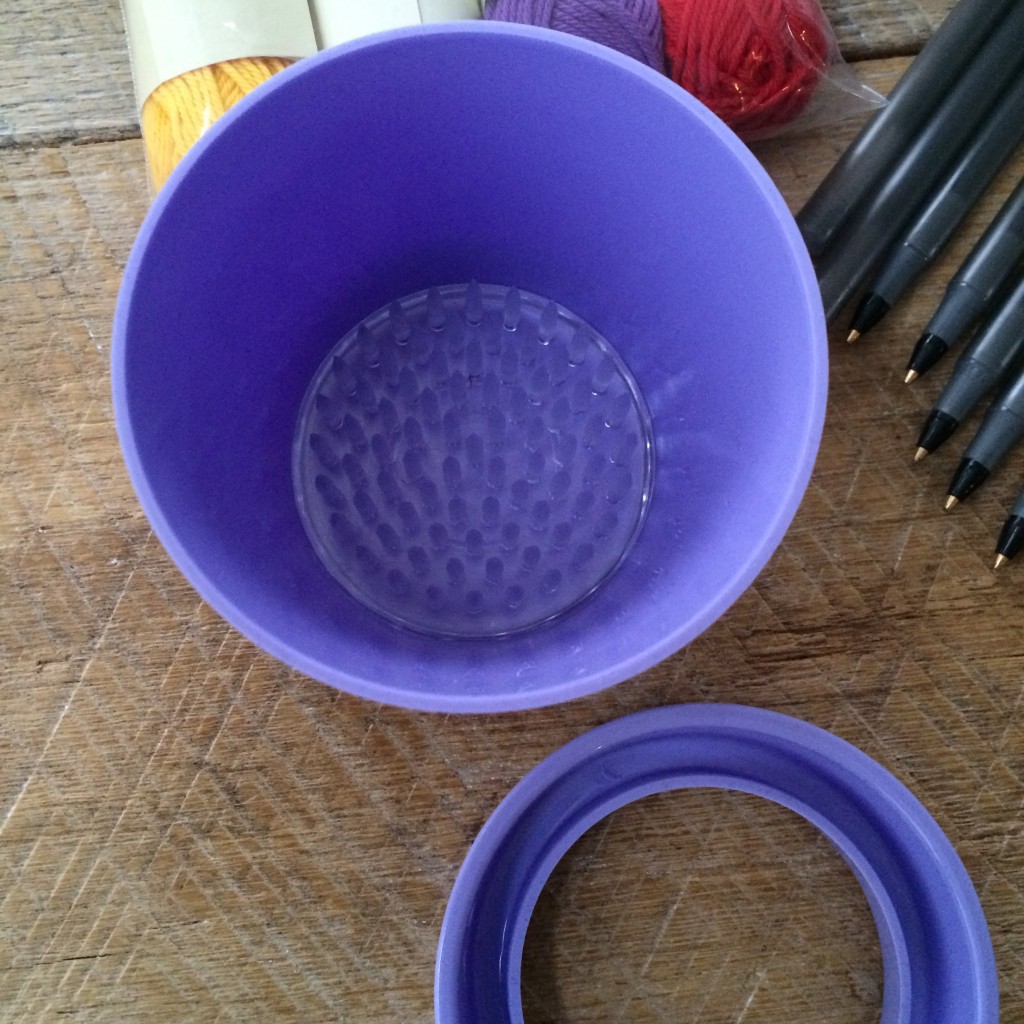 Of course they are perfect for cut flowers (and they fit in the cup holder of a car)….I wanted to turn it into a little crafty gift.  Here's what you need:
Pens, yarn, hot glue, small pom pom maker, and the Flower Power Vase.  I added a chalkboard label so you can change the word on the vase.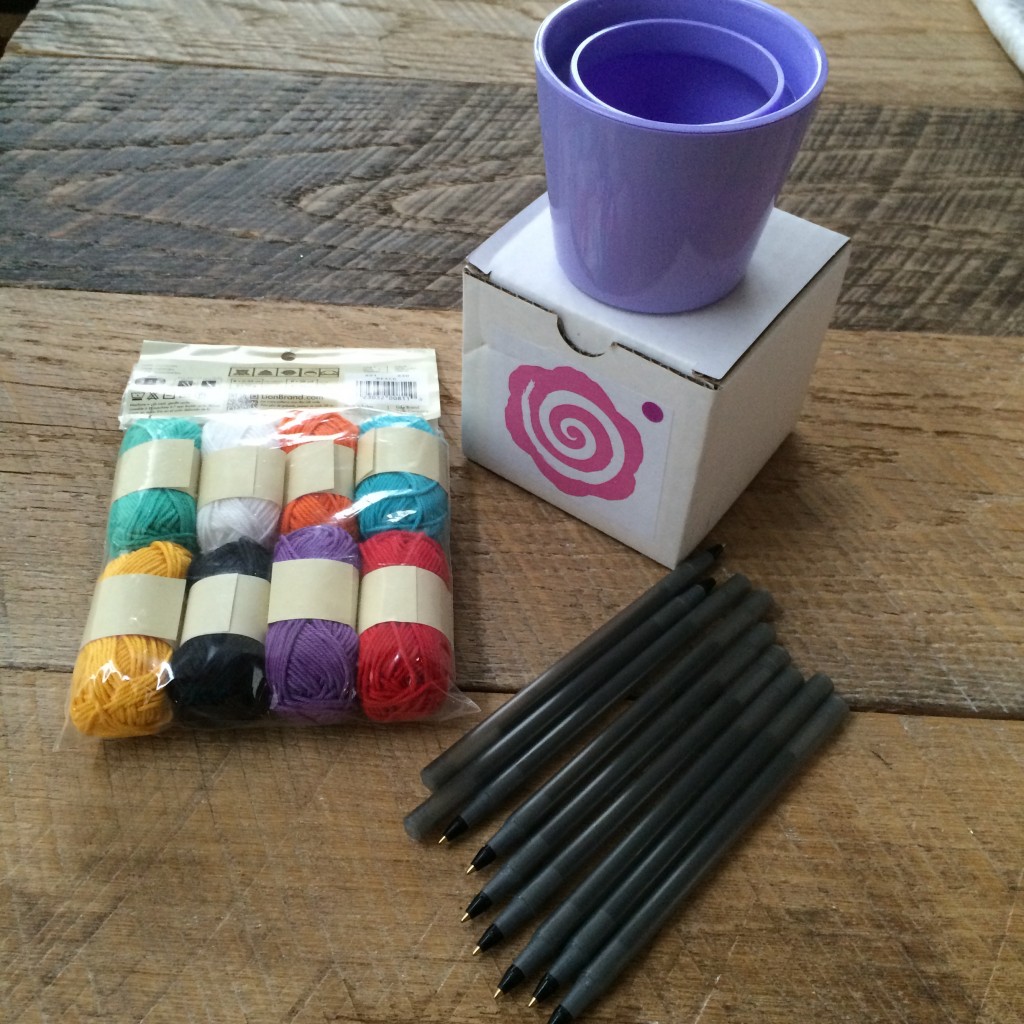 Begin by adding a dot of hot glue to the end of the pen to secure the yarn.  Wrap and wrap and wrap until you get to the other end of the pen and add another dot of hot glue.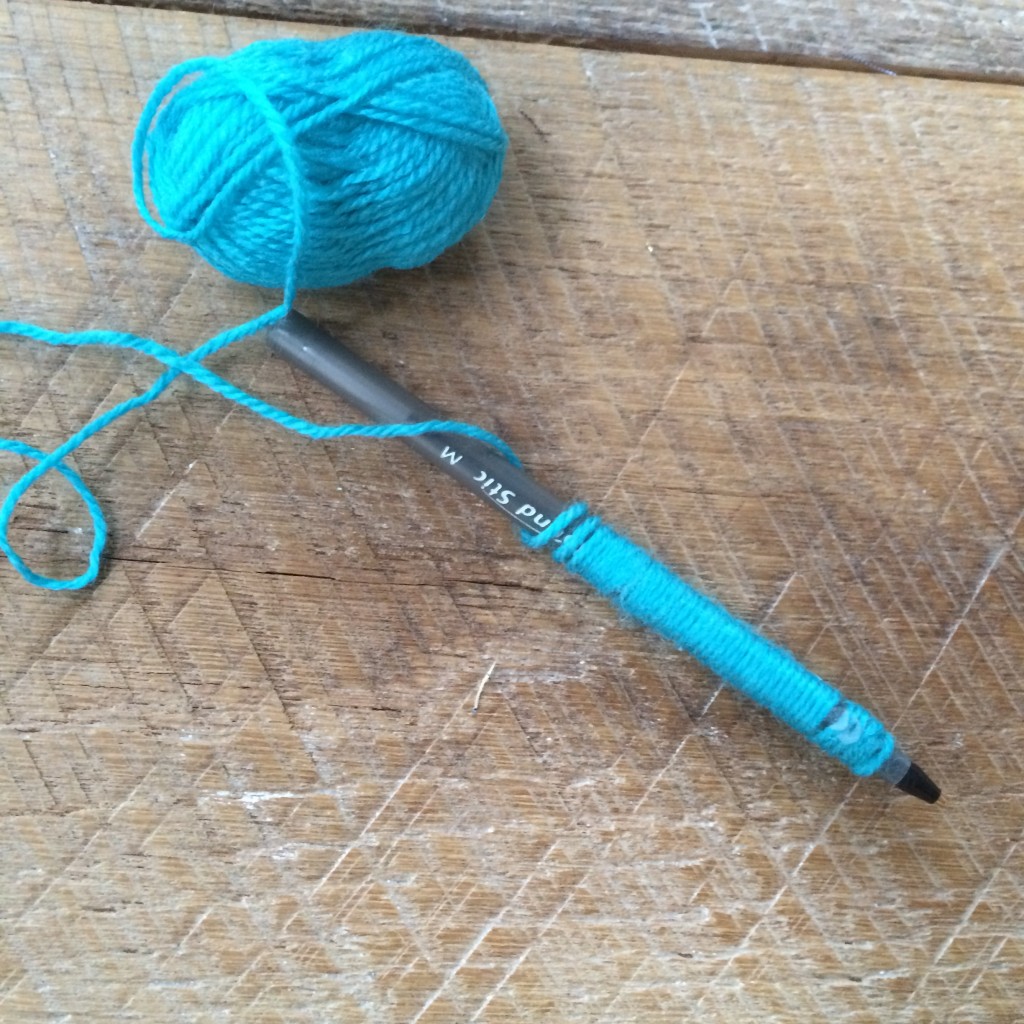 Take the yarn and make a small pom pom.  I love the pom pom makers you can buy at craft stores.  My daughter made all of them for me….easy peasy!  Hot glue a pom pom to the end of the pen.  Continue this process until you have 7 or so pens.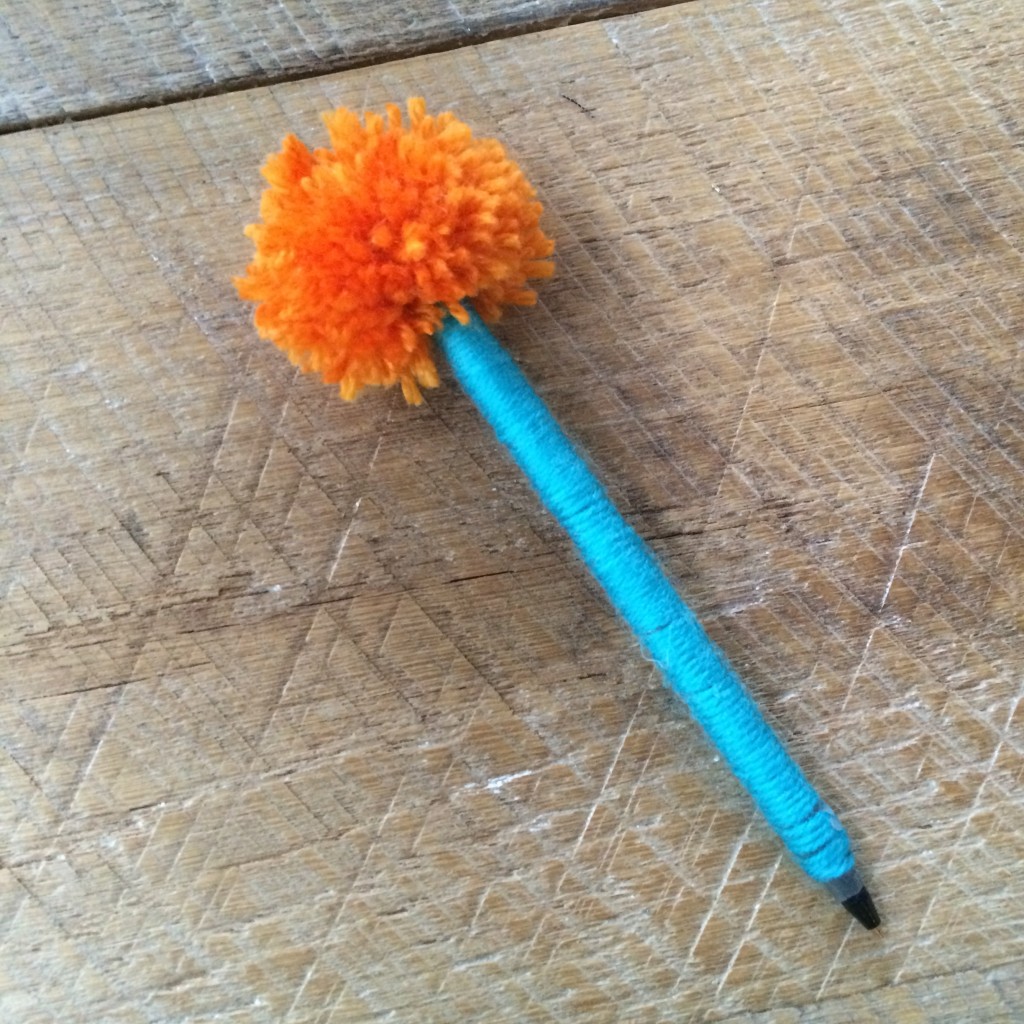 I first wrote the word "Love", then changed it to "Mom".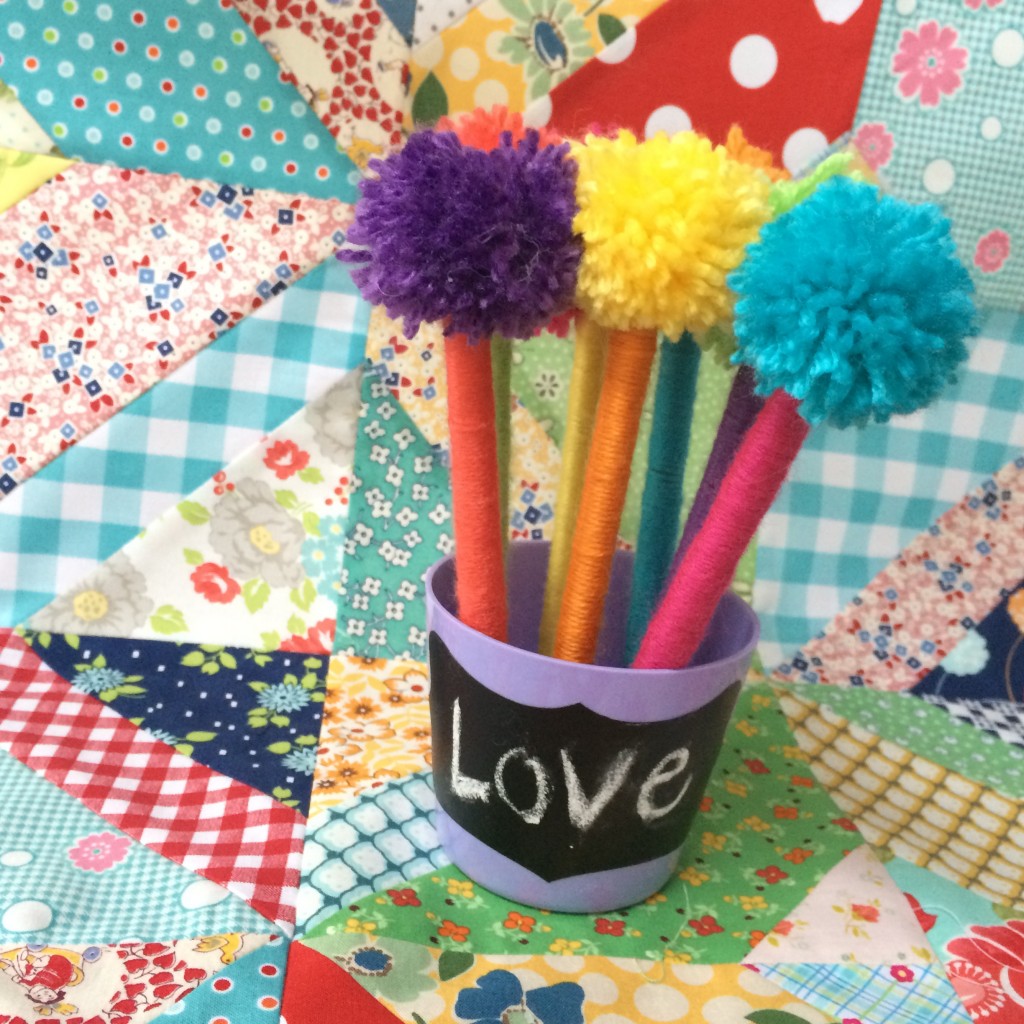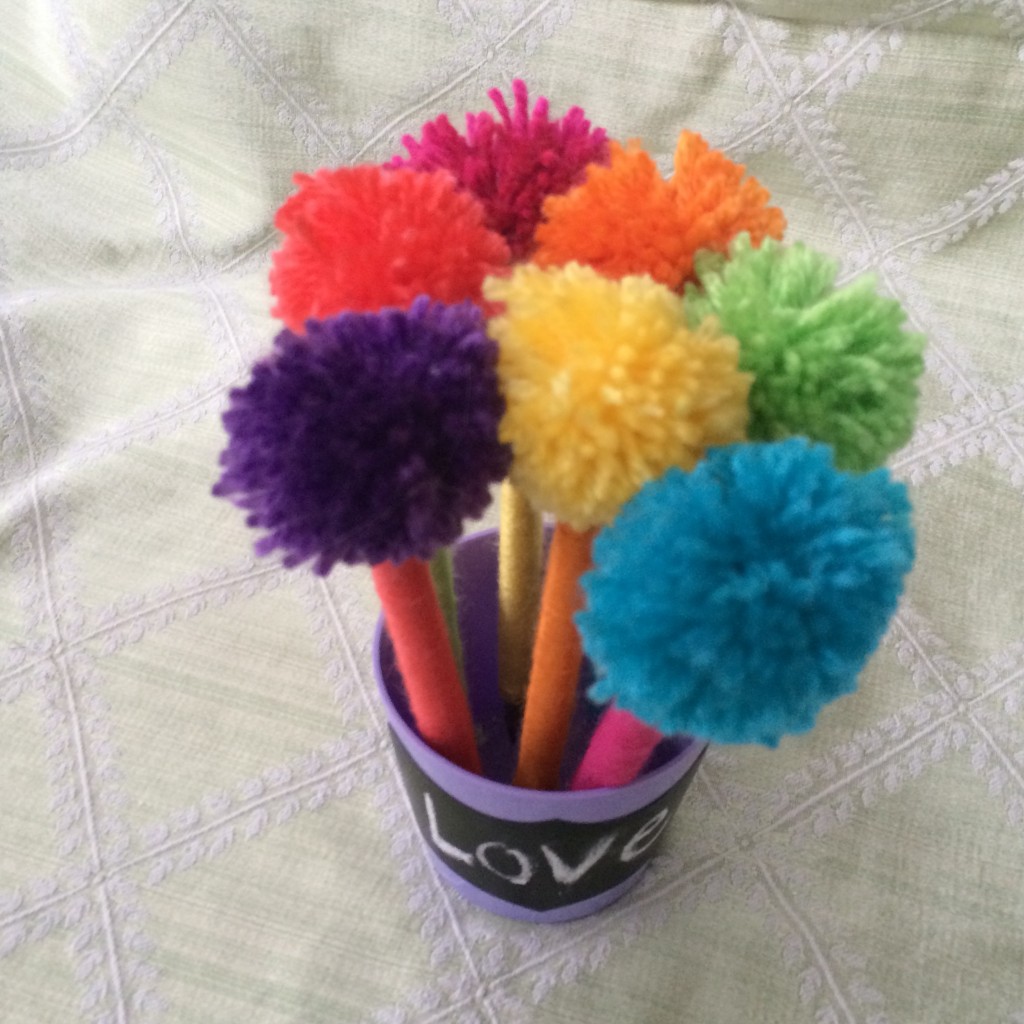 I think they are super fun!  And when your mom looses all the pens, she has a cute little vase to keep fresh cut flowers in!!!  They would also be super cute sitting on a teacher's desk!  Or in my sewing room!  I need one!!!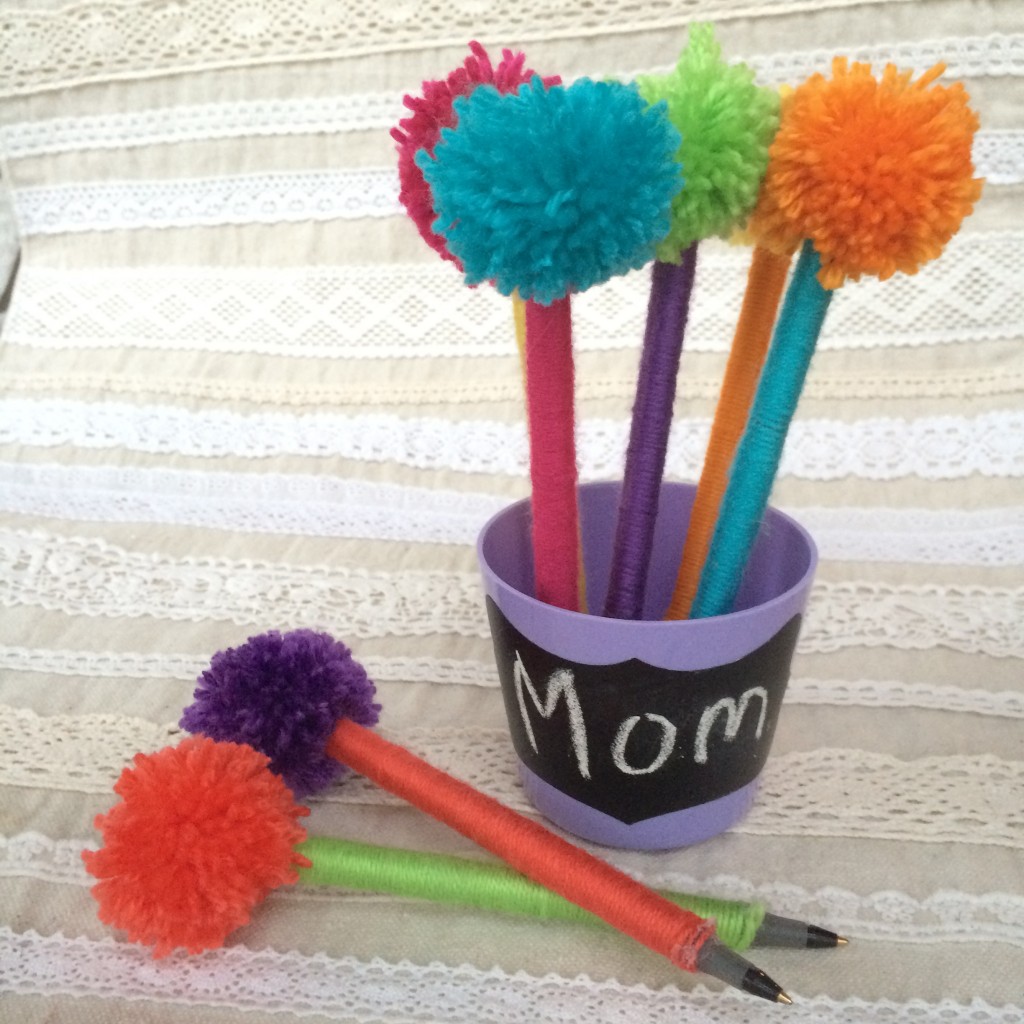 These also make GREAT cat toys!!!!!