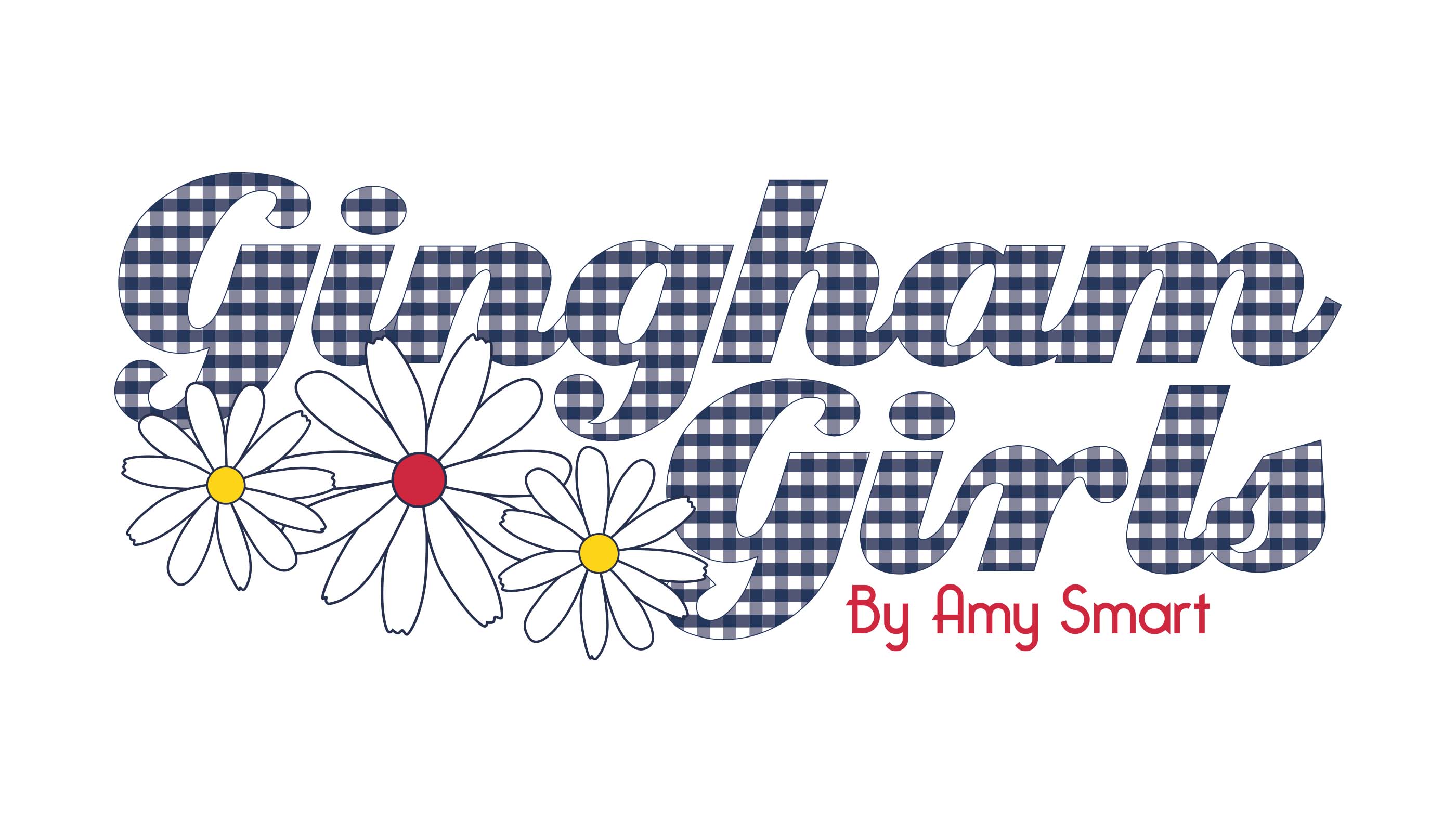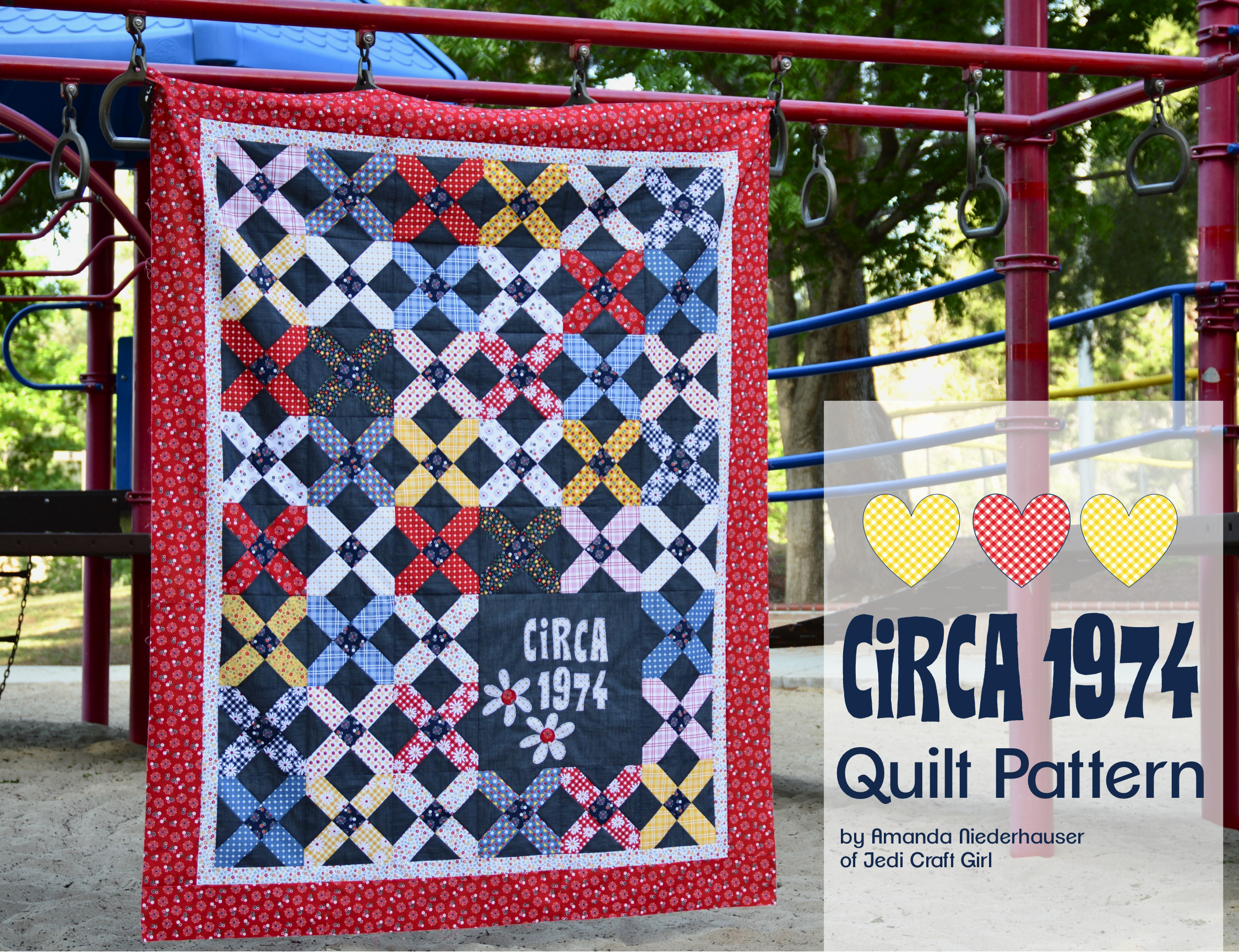 It's a 1970's sunshiny day over here!!!  As soon as I saw Diary of a Quilter's Gingham Girls new fabric line I knew it was for me!!  She did an amazing job of packaging up my childhood into a fabric line!  (And yes, all of you now know how old I am!!!)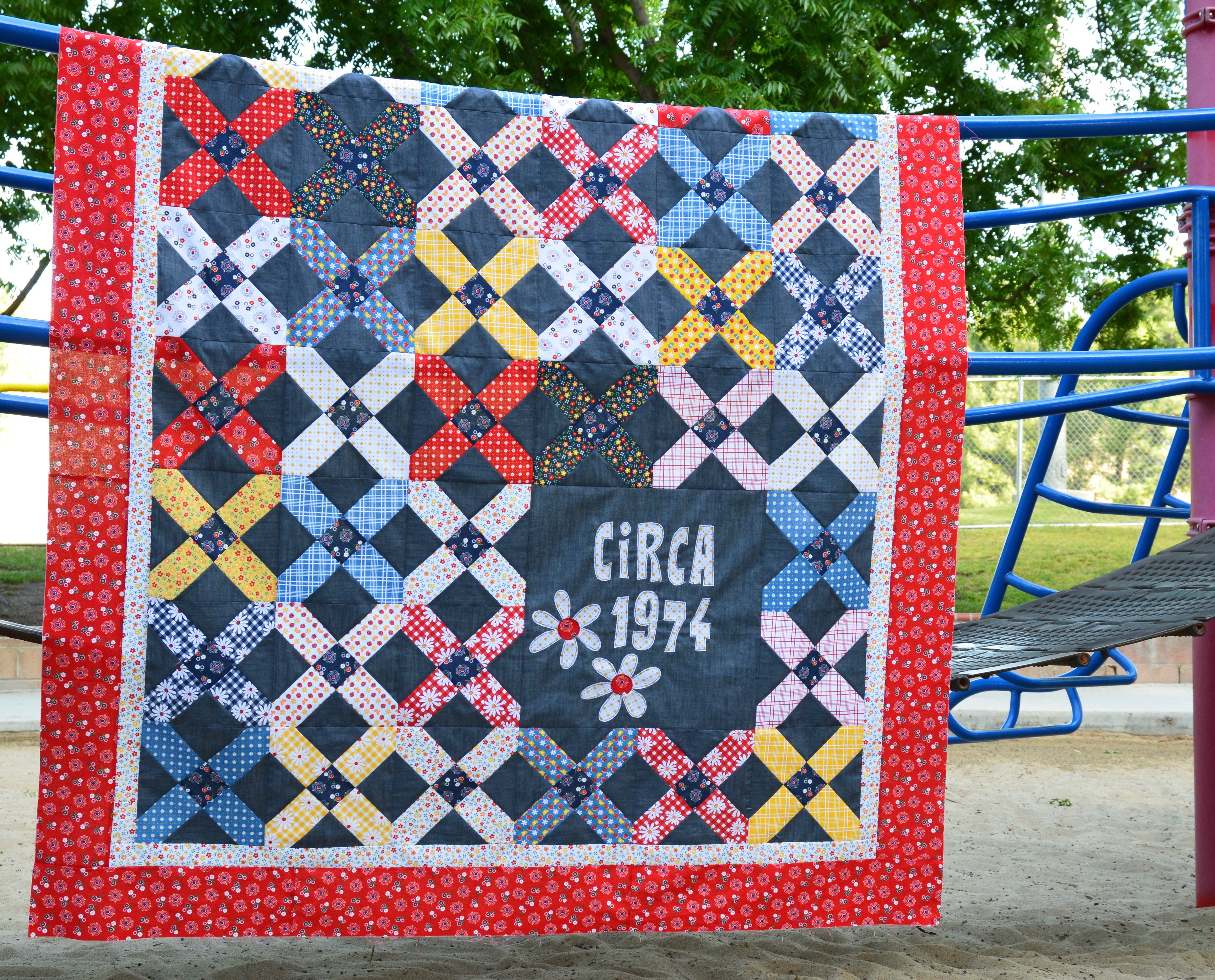 You can read all about Amy's inspiration for the fabric line by hopping over to her blog.  I created this quilt to be your new favorite that you would take to the beach, the park, a game,  or snuggle with on the couch.  It's 60″ x 76″ so a perfect throw size. You can customize the date to fit any occasion: birthday, anniversary, graduation, etc.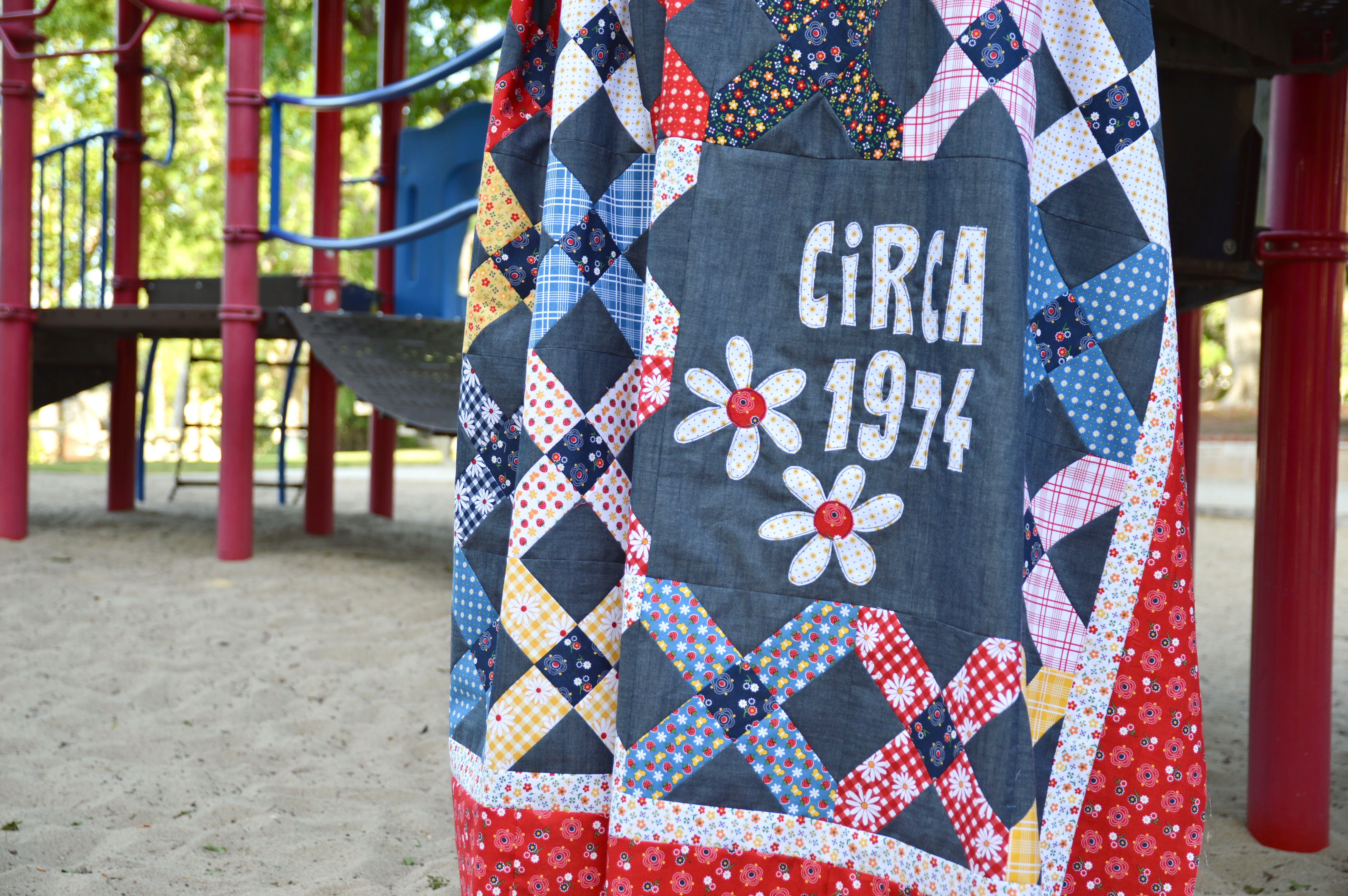 This quilt is just for me!  And it's my new favorite pattern – you're gonna love it!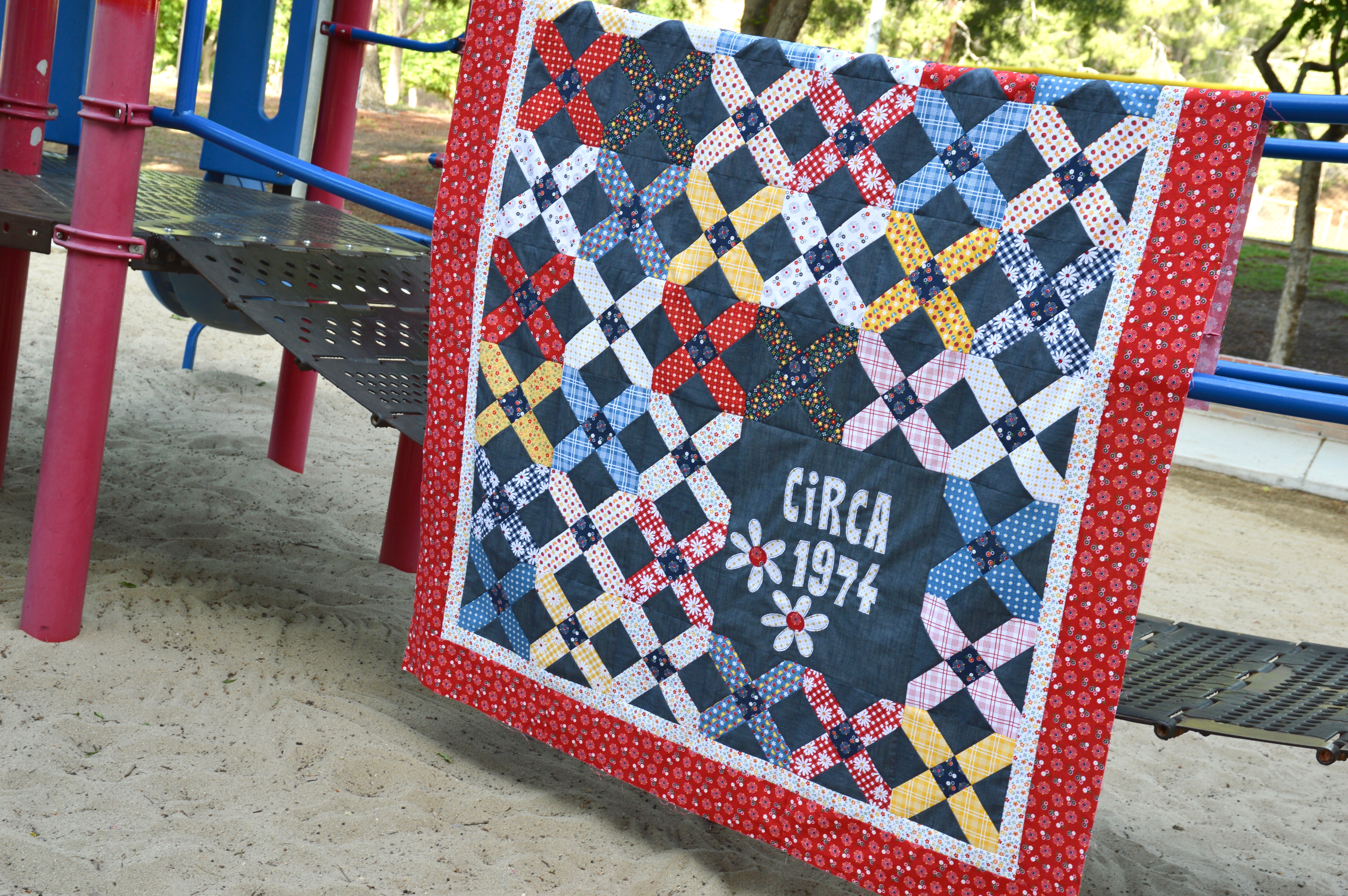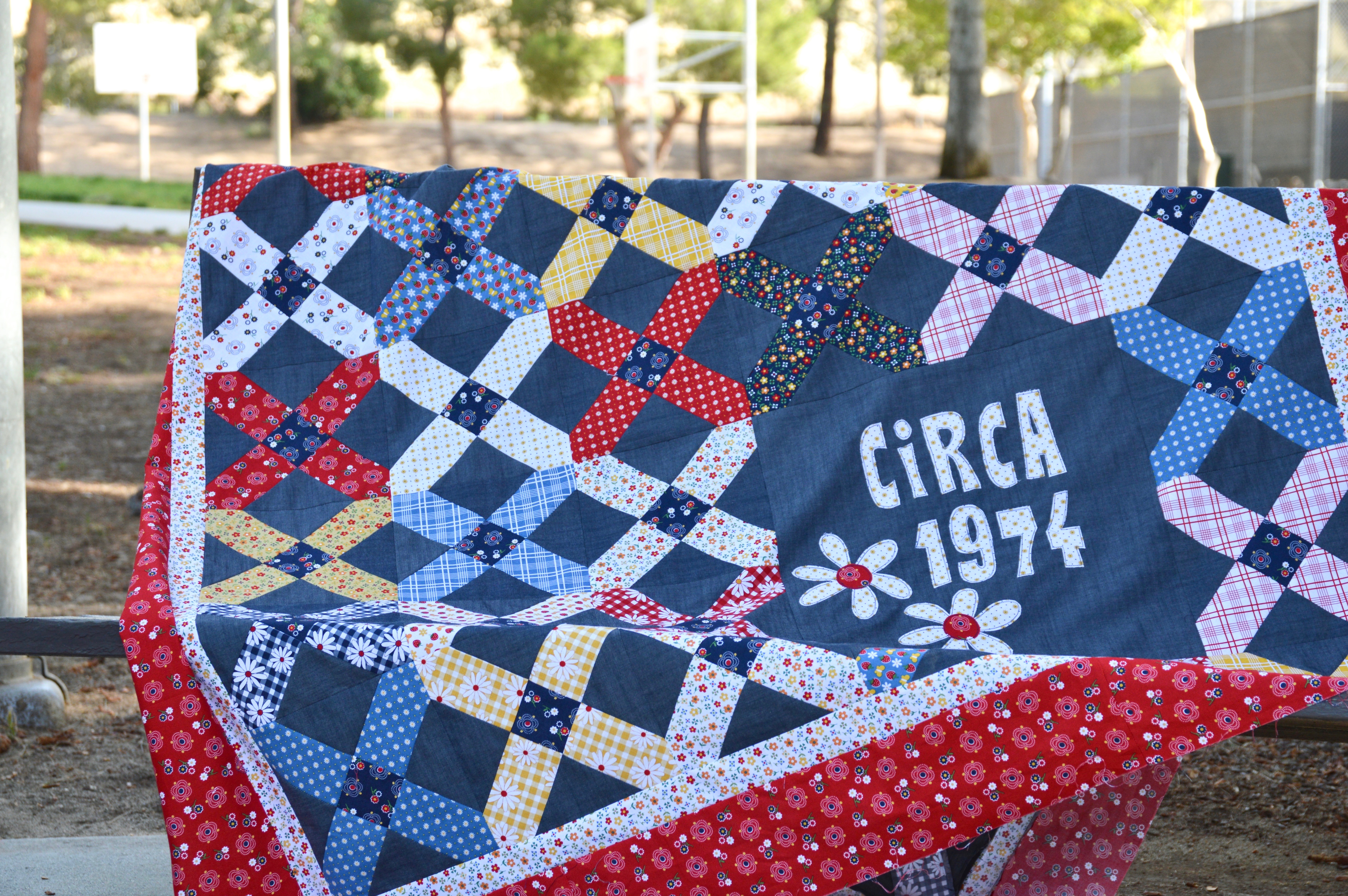 The blocks are 8″ with a little appliqué insert.  You can purchase the PDF pattern in my Etsy shop and get sewing today!!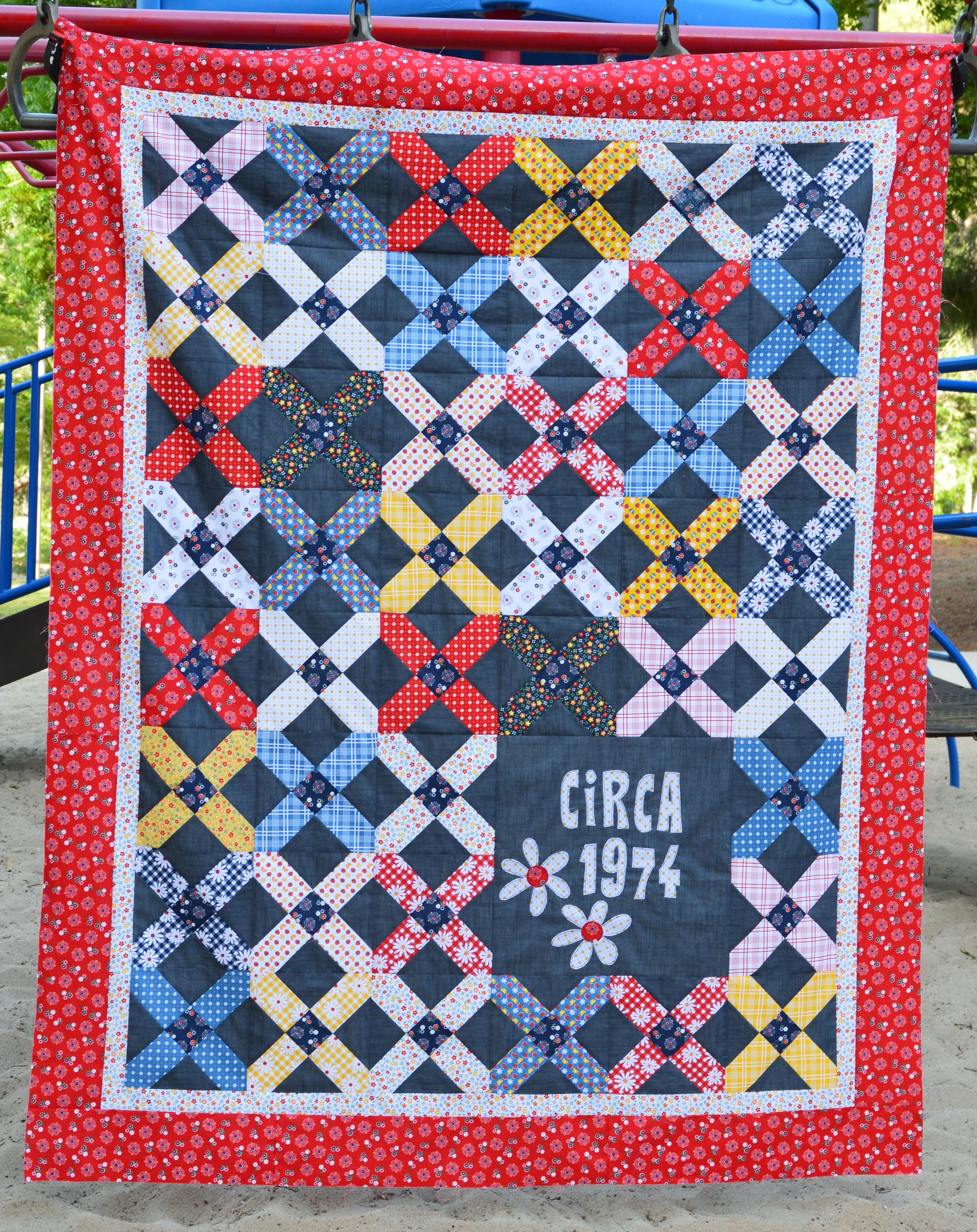 Aren't these fabrics just amazing!!!!!  There are so many more things I want to sew!!!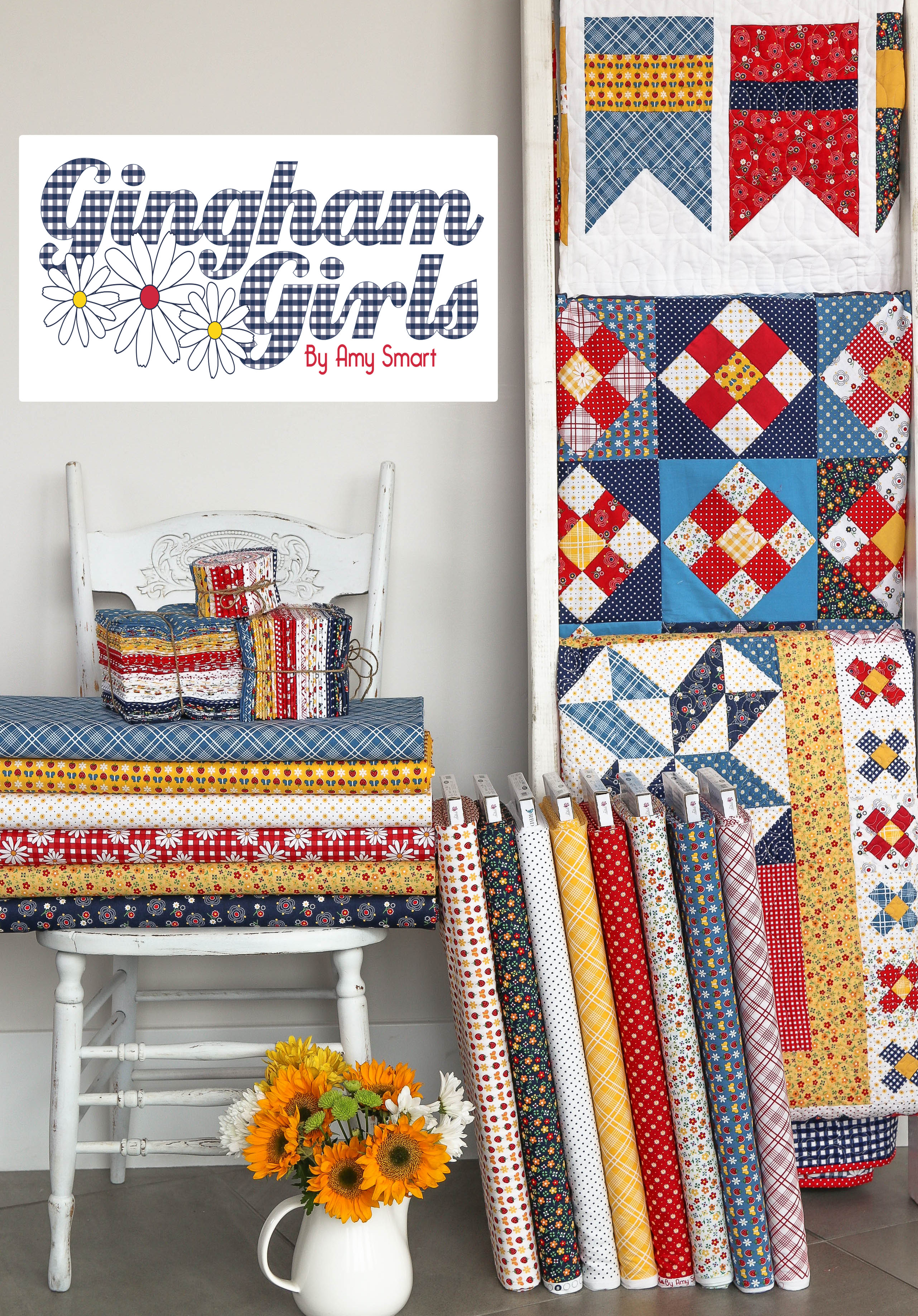 Here are a two little dresses my mom sewed for me when I was 2 & 3 years old.  I got them out to inspire me when making this quilt!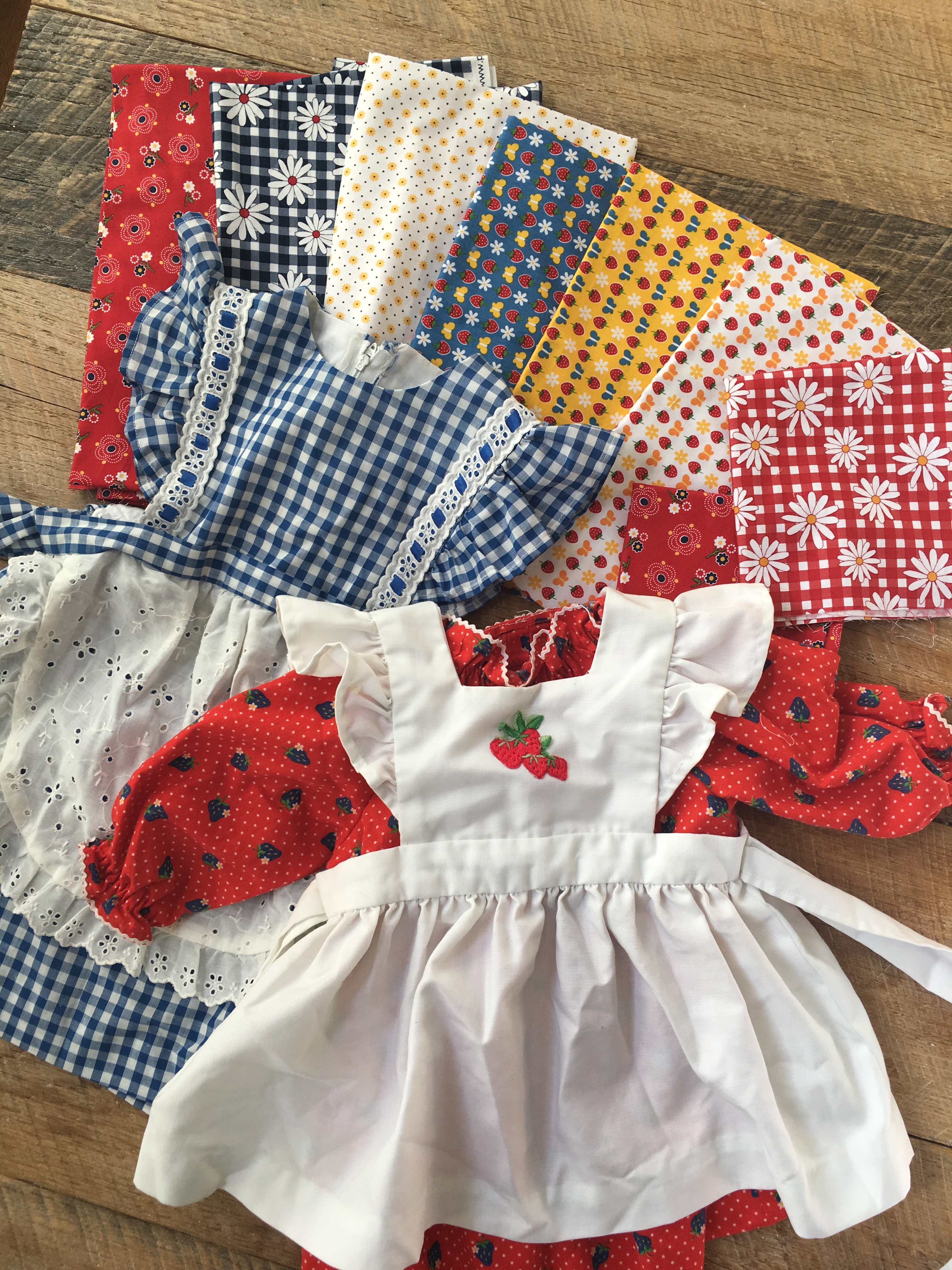 Thanks for stopping by!  I hope you have a groovy day!!