I am updating this post several years later….I have had several pattern requests  for this "Be Merry" quilt.  I made this quilt before I began blogging and posting tutorials.  I have done some measuring and figuring and here are some of the measurements – I think you can take it from there 🙂  Again, I apologize!!
The quilt measures 42″ x 35.5″ finished – so a nice wall size.
The blocks are cut 6″
The scrappy strips are cut 2″ and pieced together randomly in all different lengths.
The white sashing is also cut 2″
There are plain 6″ white blocks where the trees go and then a white rectangle block where the words "Be Merry" go.  The font is called Candy Randy.  I hope this is helpful!!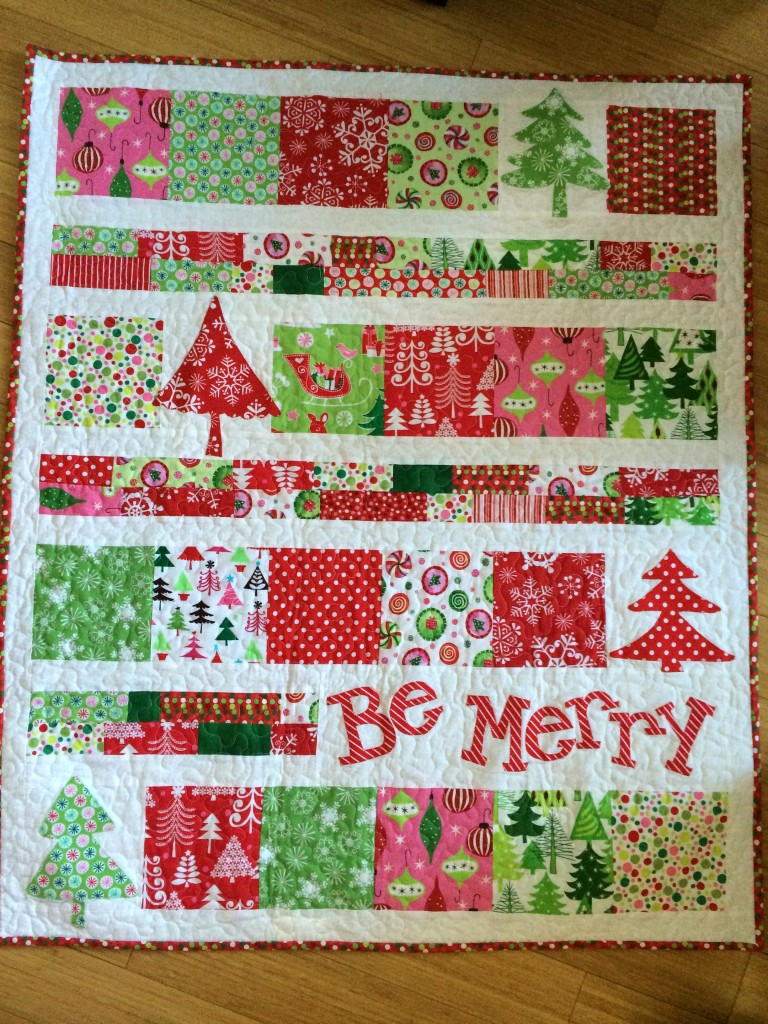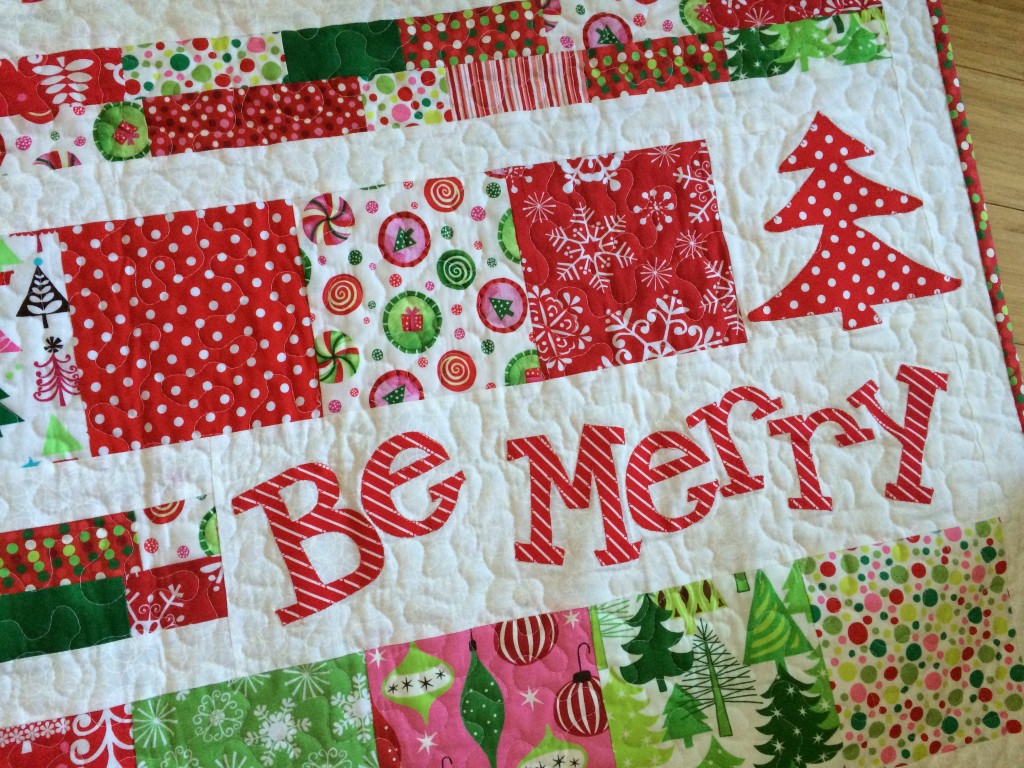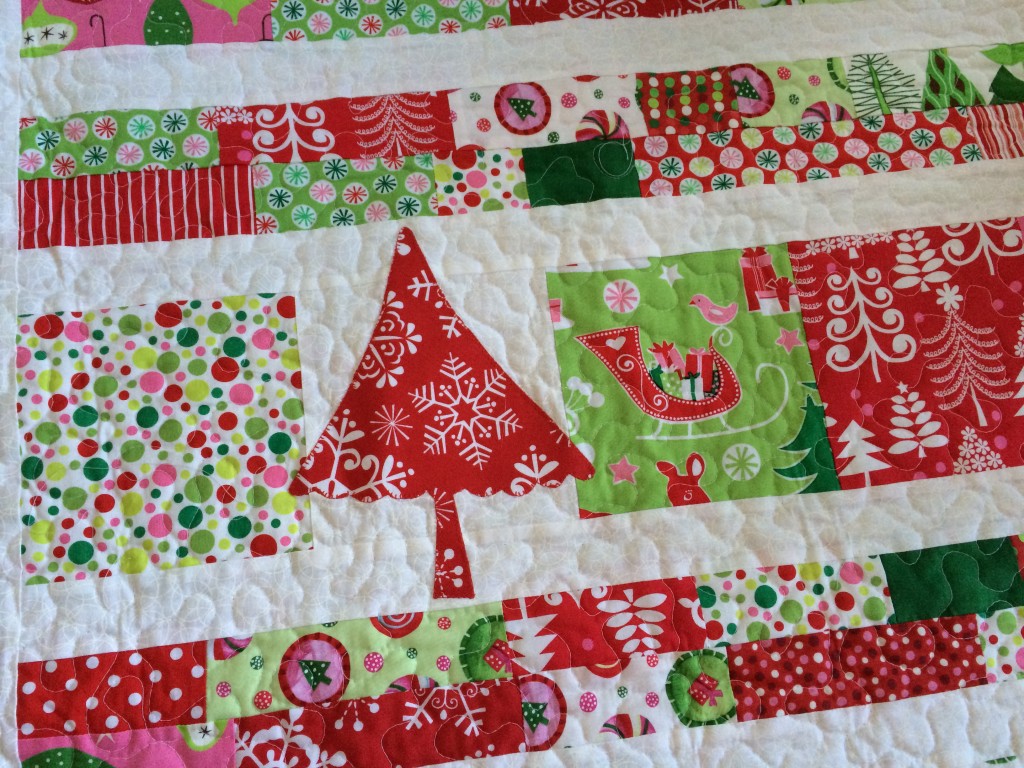 Here are a few Christmas Quilts I have enjoyed making and hanging in my home!