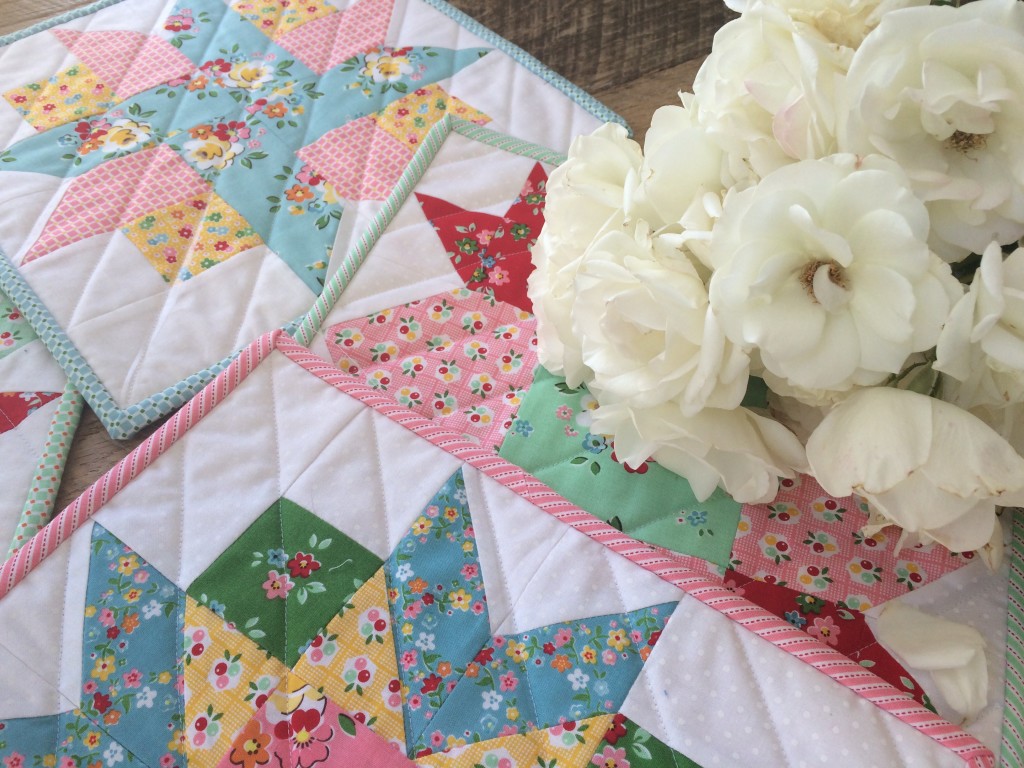 I am so happy to be part of the Backyard Roses blog tour!  And how timely is the release of this fabric as all the "Backyard" roses in Southern California are in full bloom today!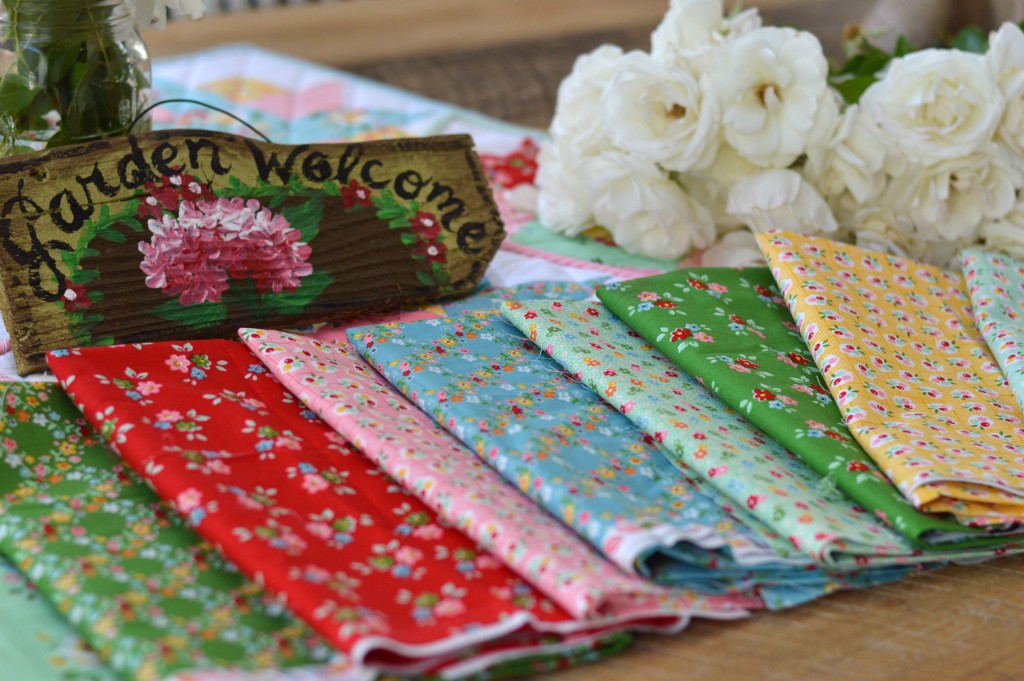 I am so excited about this new fabric line from Riley Blake Designs designed by Nadra Ridgeway!!  The colors are so bright and cheerful and they match my house perfectly!
For my project I decided to problem solve.  I have this narrow strip of wall in my family room that corners into the kitchen.  I just repainted my family room last week and I wanted something new and fresh hanging there.  Backyard roses was the perfect solution!  I got out my Farm Girl Vintage Book and began selecting some of my favorite quilt blocks.
I made each of the 4 quilt blocks in the 12″ size.  I quilted diagonal lines going one direction about 1.5″ apart.  Then I bound each of the four little quilts.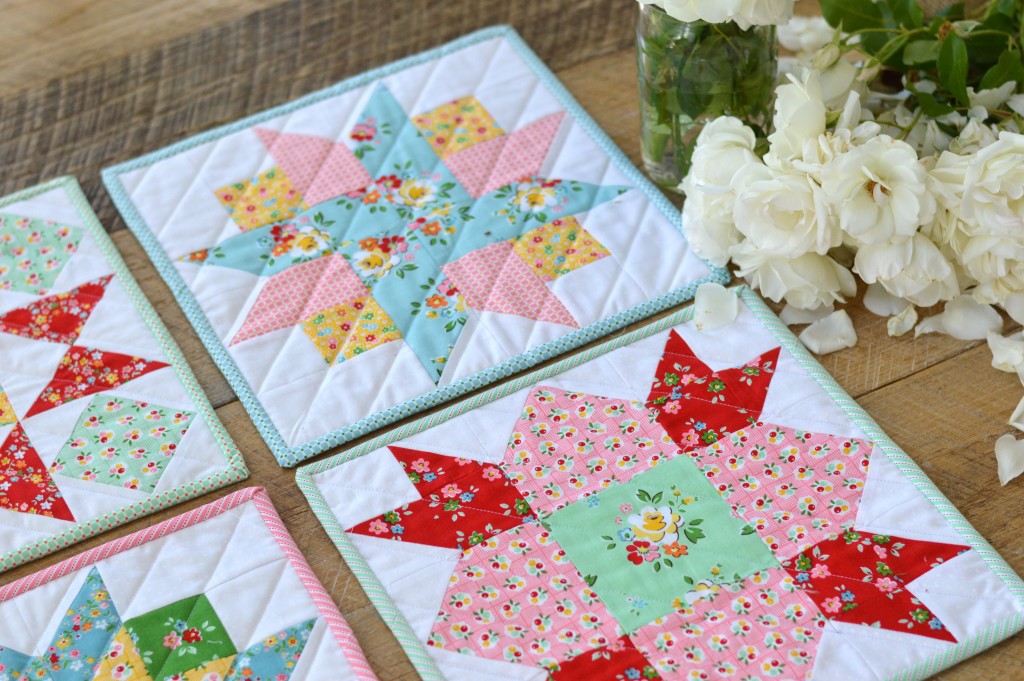 I love how the fabrics play together!!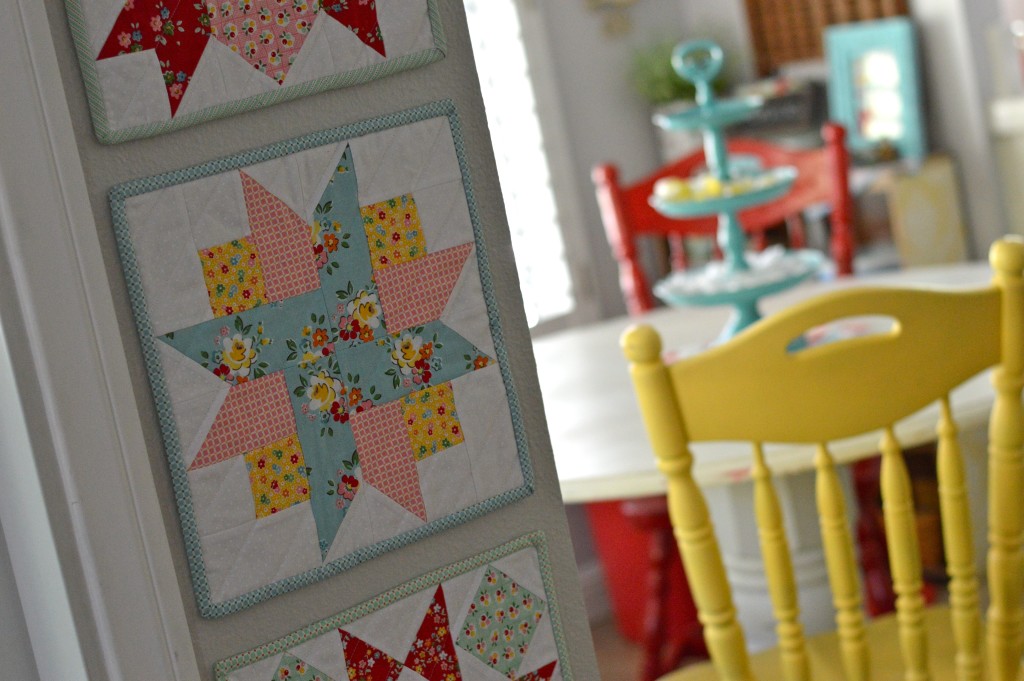 Here you can see a little peek into my kitchen from the wall where I hung them.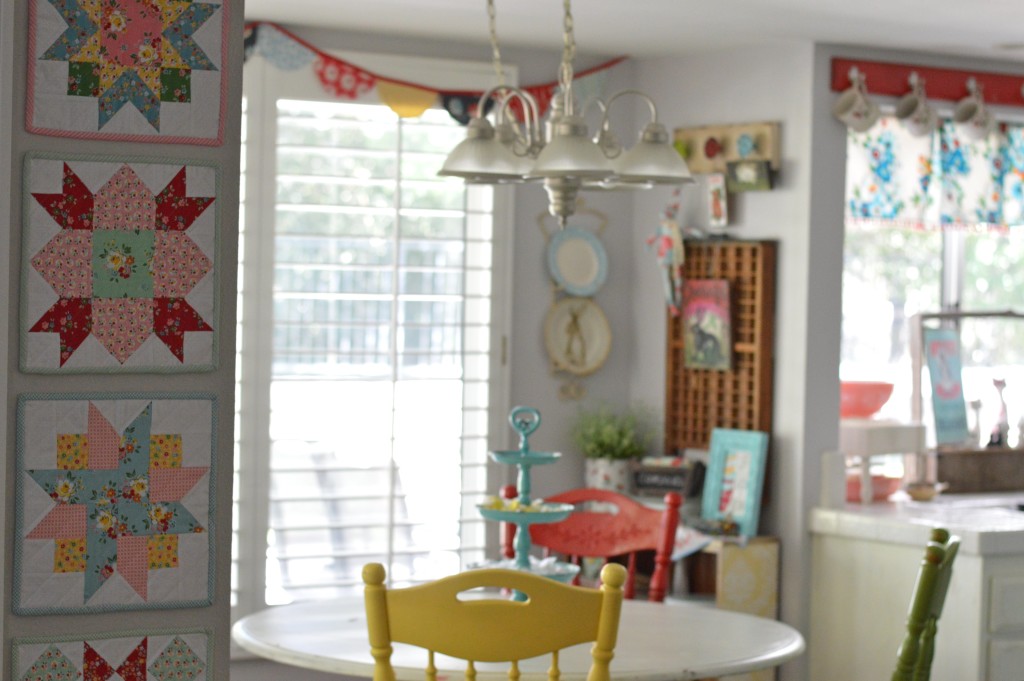 How do you hang your little quilts?  I find the smallest pins possible and I hammer them in through the corners of the quilt into the wall.  I figure my quilts usually have pins in them so no harm there and it makes a super tiny hole in the wall!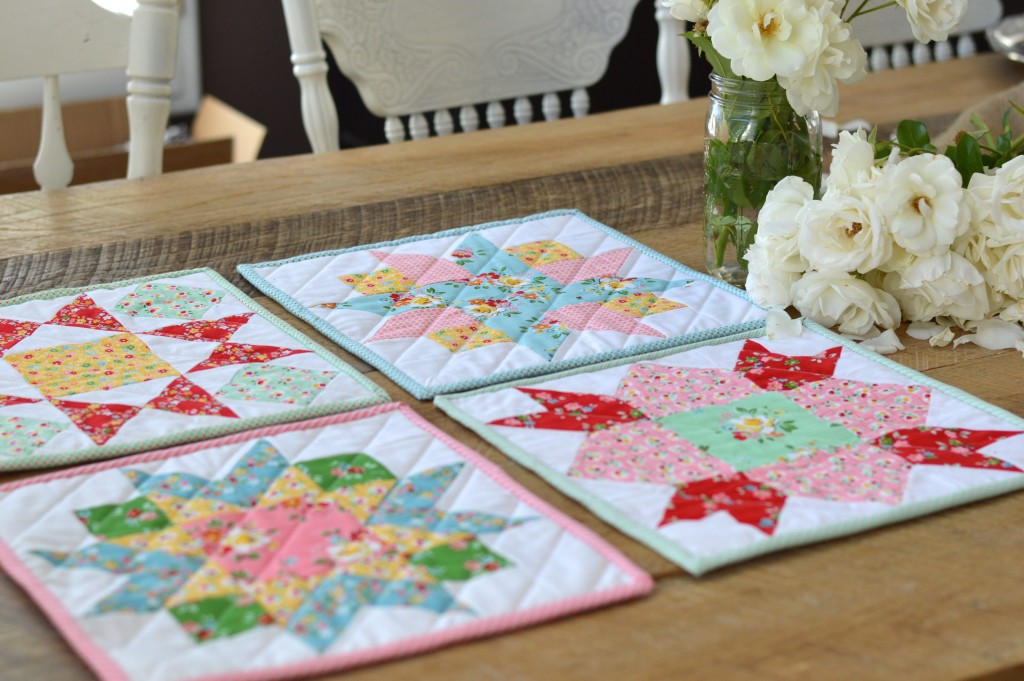 I am so excited how this little project turned out and don't the colors totally just go with my kitchen!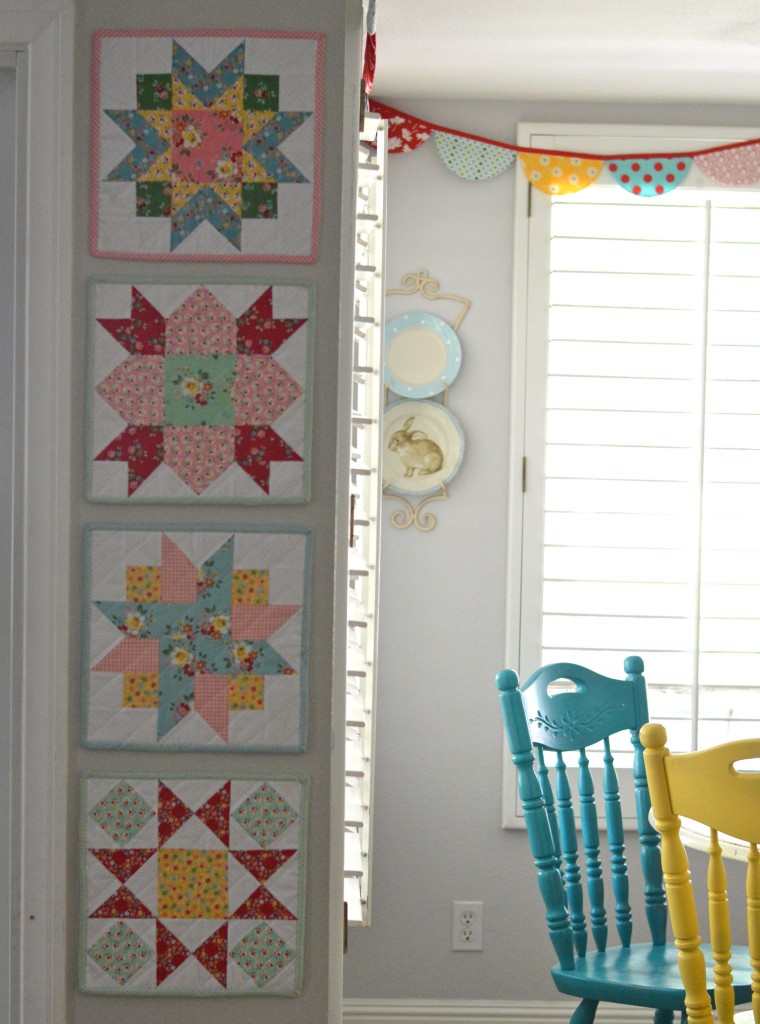 I get excited every time I walk by this little wall!!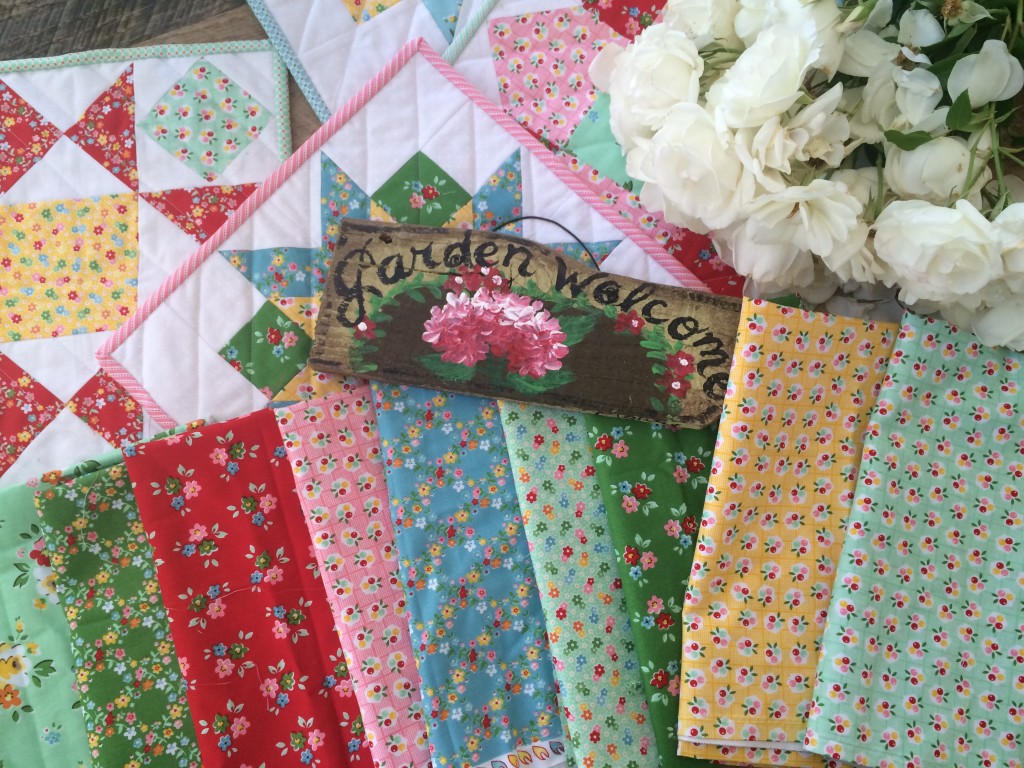 I love all the amazing projects on this blog hop.  Check out this list of all the talented designers participating.   Thanks so much to Nadra and Riley Blake Designs for the wonderful fabric and all the inspiration  🙂