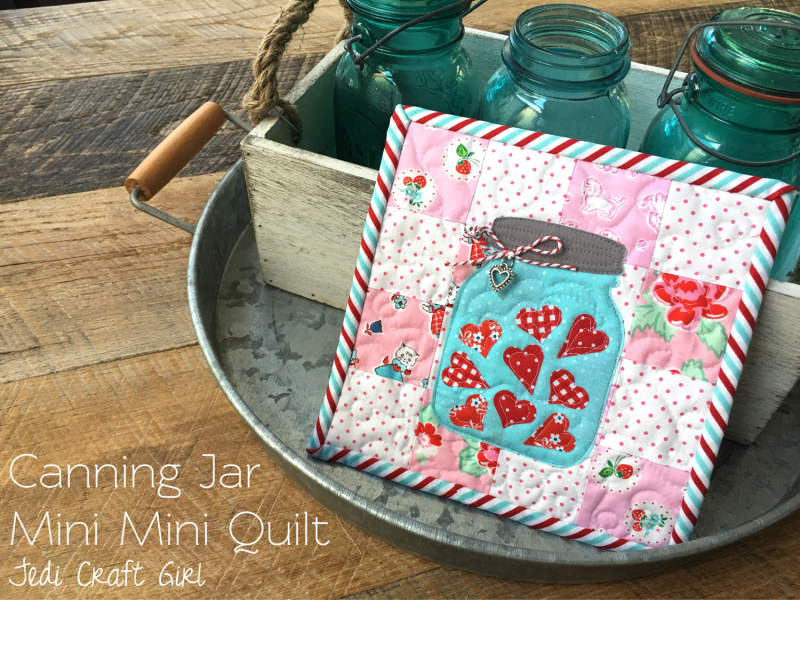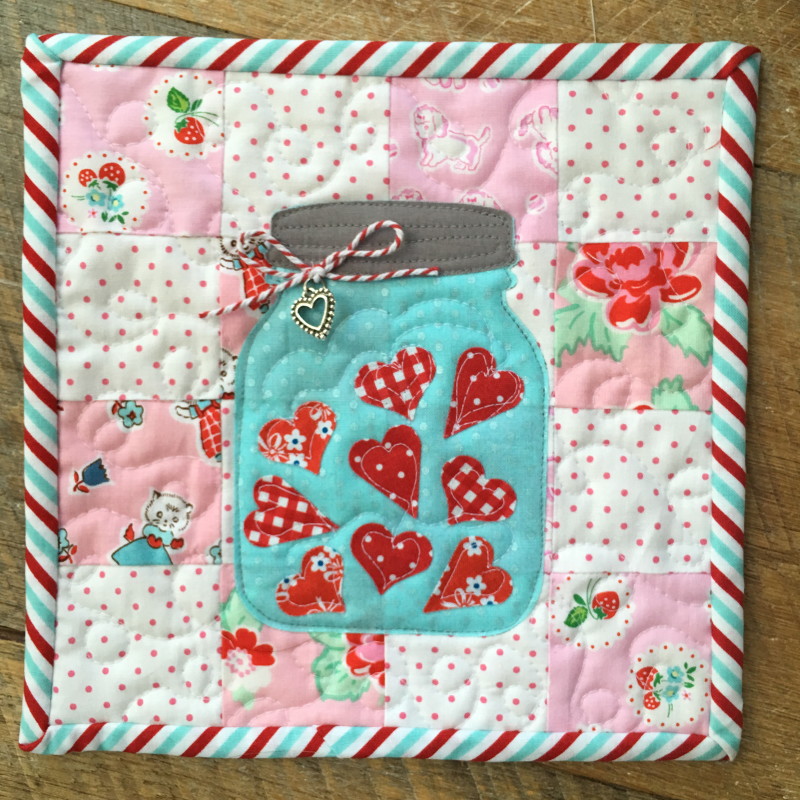 Sometimes something small is better than something big 🙂  I designed this mini mini quilt for a sweet friend.  It can be hung from a clothespin, tacked to a wall or bulletin board, or placed in a hutch; where ever you need a little happy!  I love this jar die by Lori Whitlock.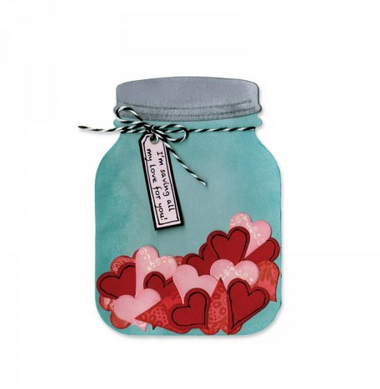 I was thrilled to meet up with Lori at Quilt Market!  She is a super talented designer of fabric, paper, Sizzix dies, and crafts.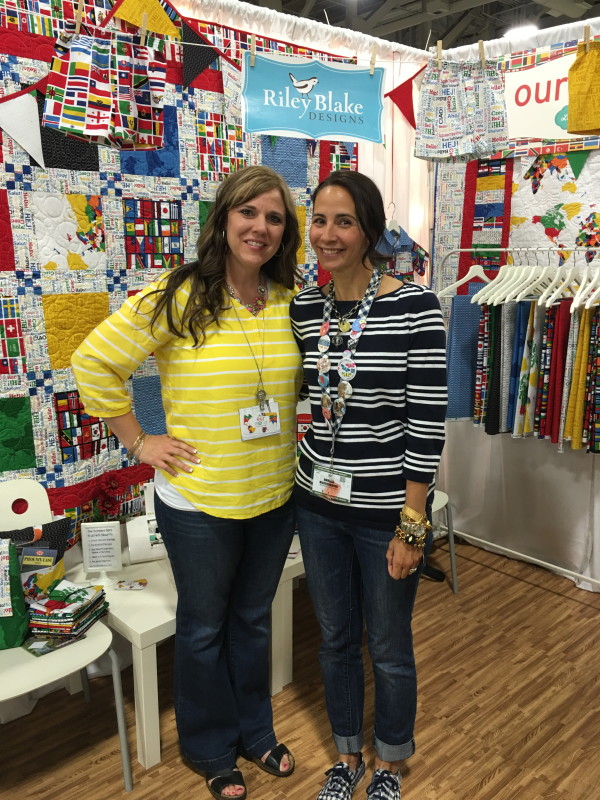 Let's get started!!
Supplies:
Sizzix Jar #2 Die
(8) 2 1/2″ squares of white dot
(8) 2 1/2″ squares pink print
Fabric for jar, lid, and hearts
Heat n Bond Lite
2 1/2″ x WOF binding
batting
backing
Bakers Twine
Heart Charm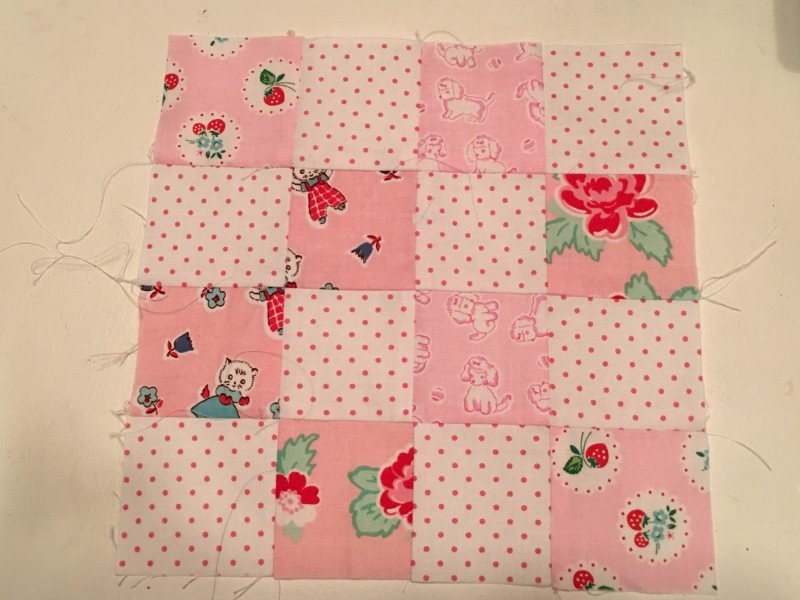 All seams 1/4″.  Begin by sewing the 2 1/2″ squares together in an alternating pattern with 4 rows of 4.  Press.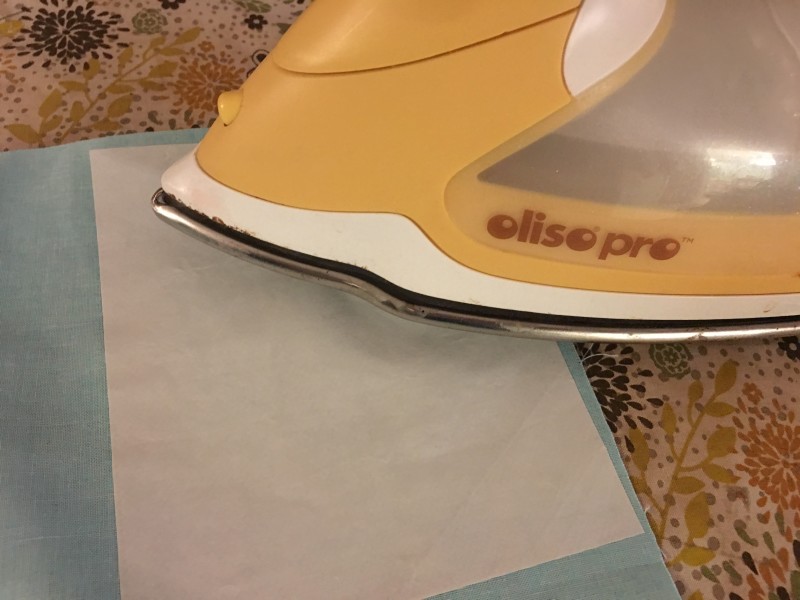 Fuse the Heat n Bond Lite to the wrong side of the jar fabric, lid fabric, and heart fabric.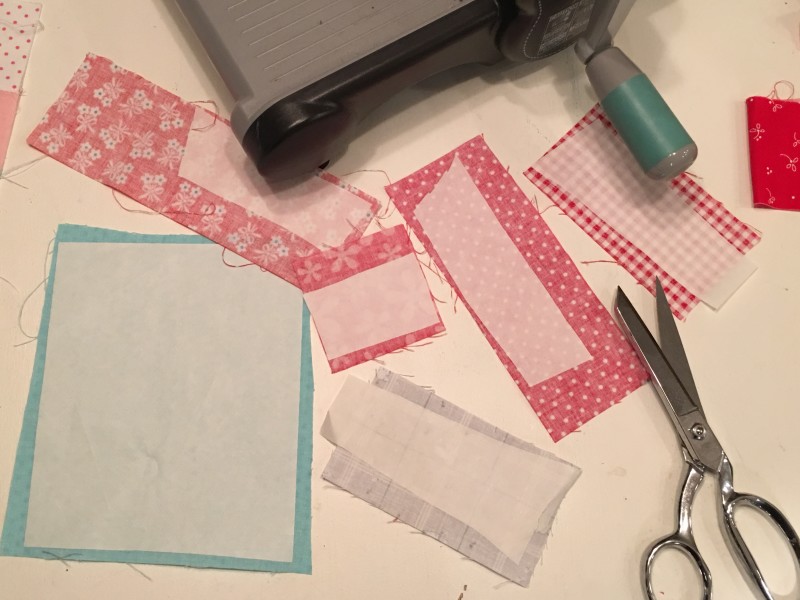 As you can see this is a great scrap buster!!!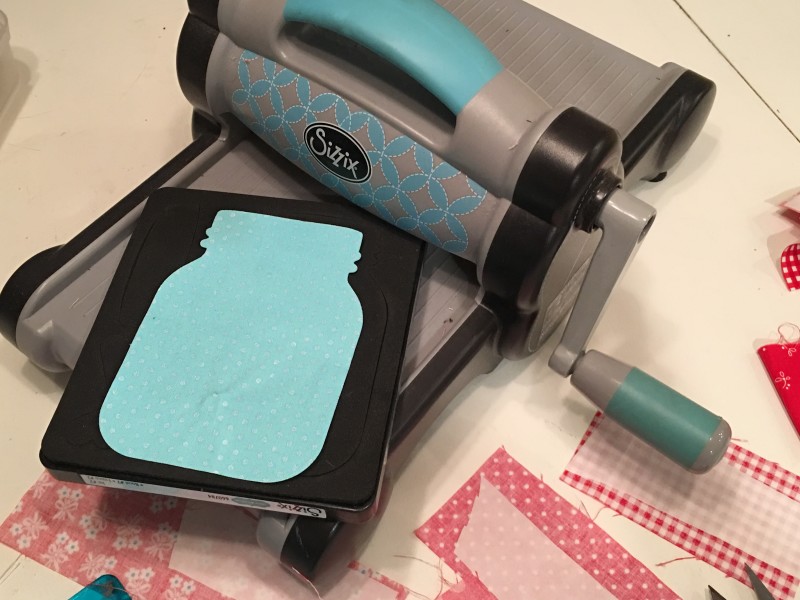 Die cut the jar, the lid and the hearts.  I die cut 11 hearts.  Peel off the backing paper.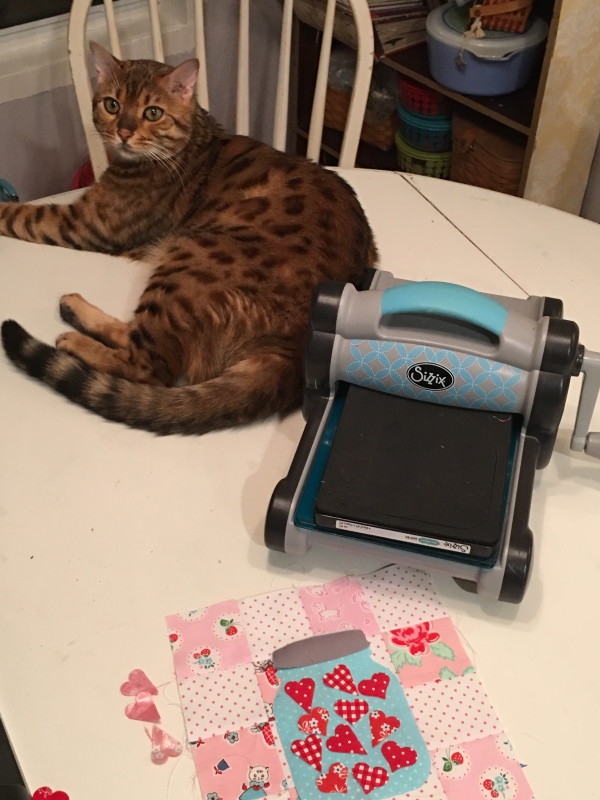 Position the hearts on the jar and the jar on the quilt block.  Mufasa and I are working very late tonight!!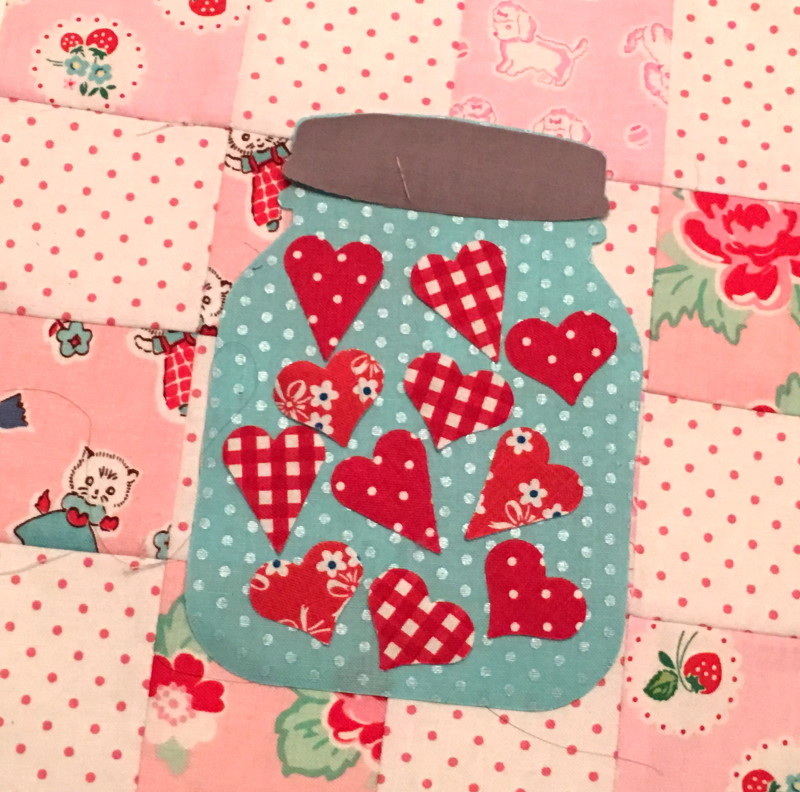 Press the applique pieces in place.
Baste the backing fabric, batting, and quilt block.  Quilt.  I quilted loop de loos around the jar, then quilted with dark gray thread outlining the jar and lid.  I also quilted inside each heart.  Square up the quilt block and add the binding.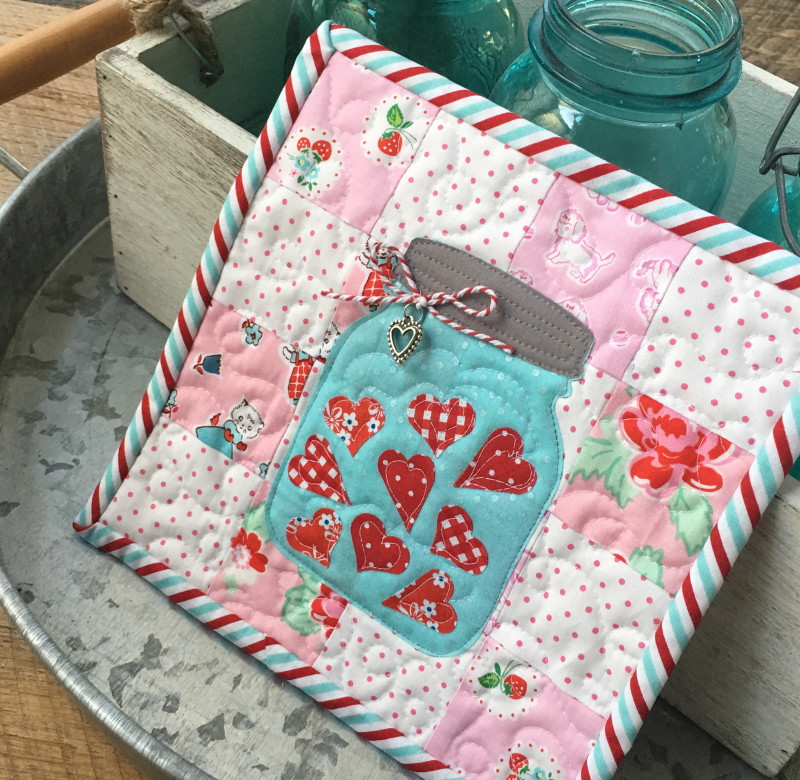 Tie a bow out of bakers twine and tack it to the side of the jar.  I added a little silver heart charm – yes I'm cute 🙂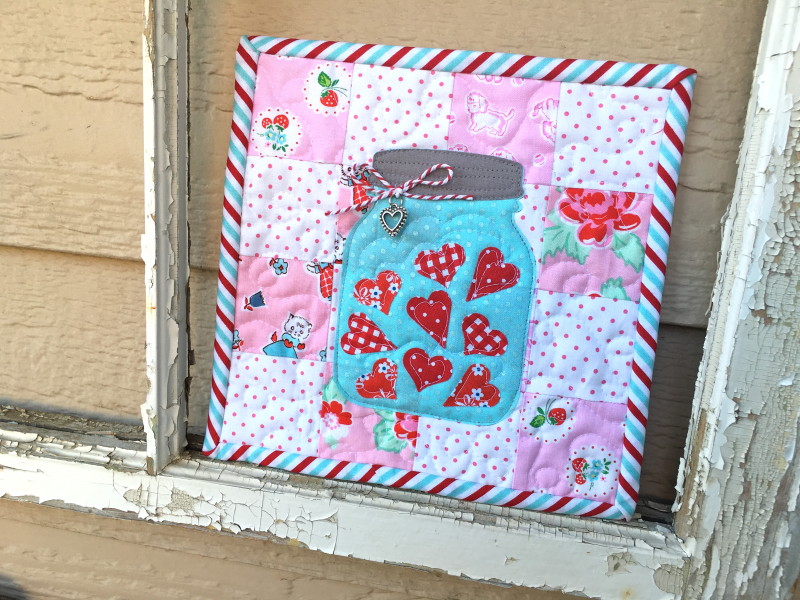 I hope you love making this project!  I can't wait to make more and give for gifts.  You might want to tuck this little idea away for Valentines Day!!