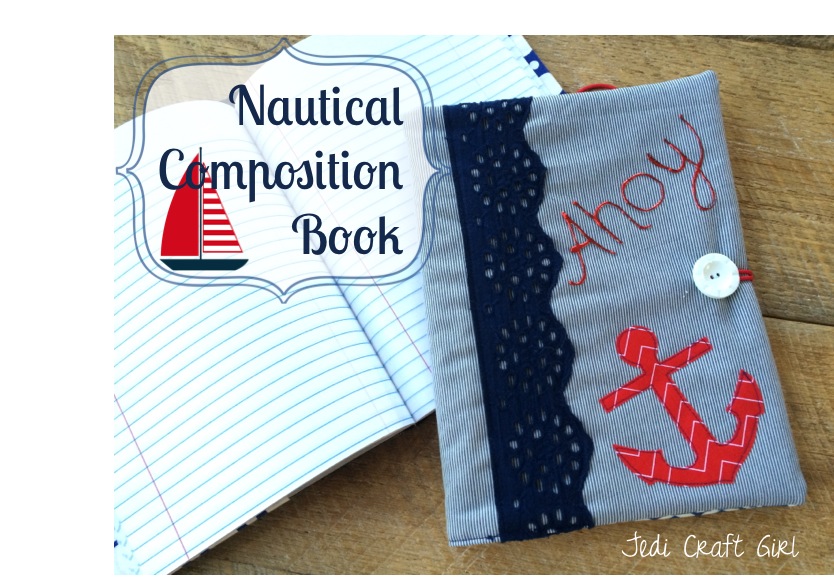 I am having so much fun with my nautical projects – I hope you are enjoying them.  I ready to buy a sailboat!!! (haha)  I take a covered composition book with me everywhere I go.  I have one in my purse for daily notes, lists, etc.  I have one I take to church and keep inspirational thoughts in.  I have one as a gratitude journal.  I have one for my sewing journal where I write down everything I sew, measurements, etc.  I know it's totally old school – but I love notebooks!!!  You can see my other composition book tutorials here, here, and here.  I change them up each time I make one.  This one has lace, an appliqué anchor and writing that I foiled with Deco Foil!
Here's how you can make one:
Supplies:
1/3 yard fabric for outside cover
1/3 yard for lining
piece of cotton batting
scrap for applique
11″ piece of navy lace trim
Heat n Bond Lite EZ Print Sheets
Anchor pattern, click here
Hair Elastic
Button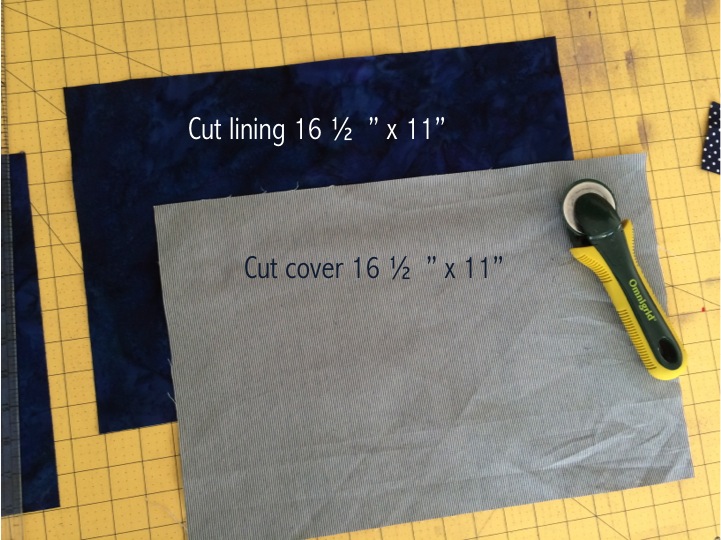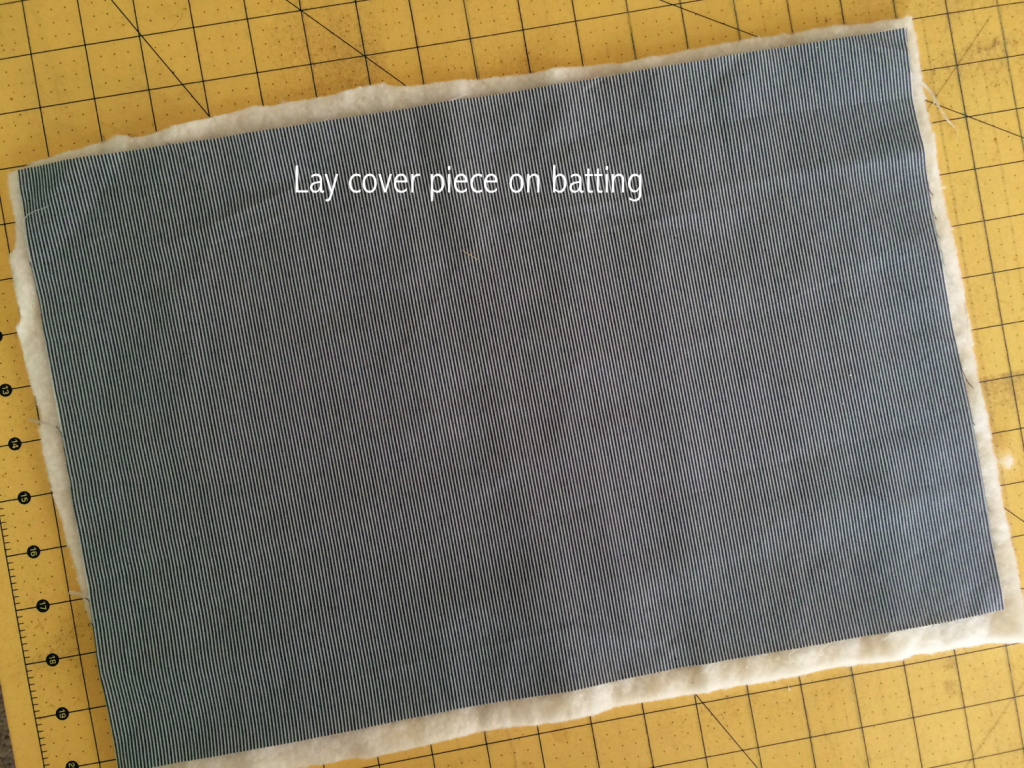 You can pin to hold in place, or add a little Spray n Bond basting spray.  (You can see my I cut my batting with scissors, I will square it up in a minute.)  Fold the cover in half and position the lace as pictured.  Use the basting spray or pin to secure.  Sew in matching thread along both sides of the lace.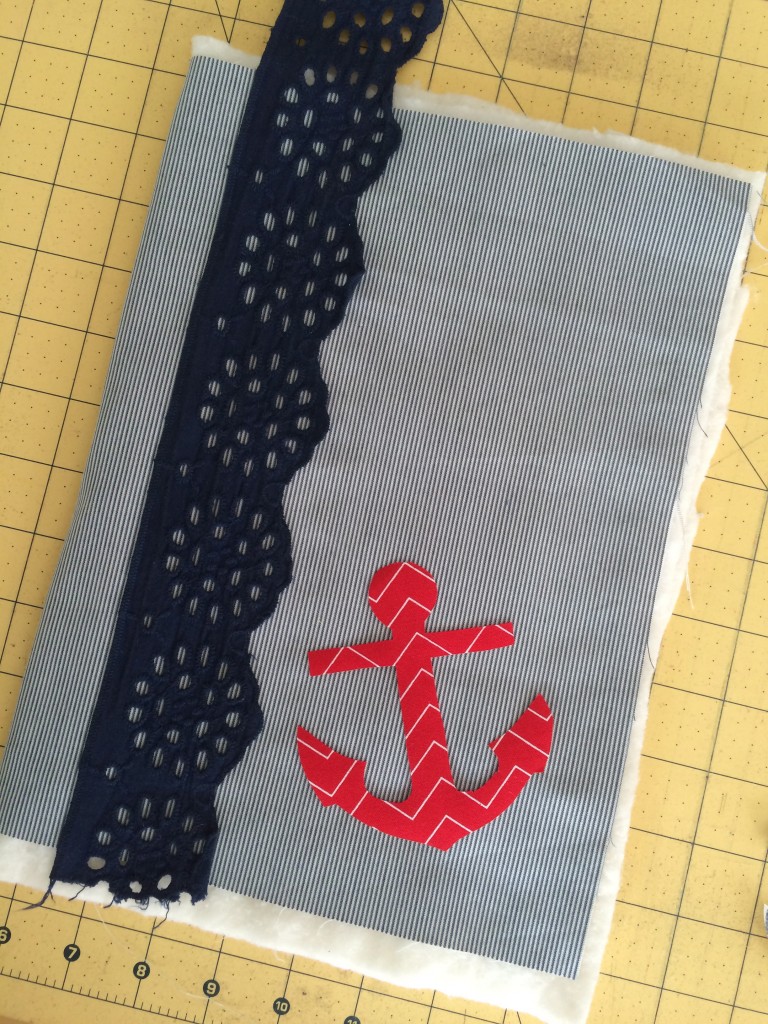 For the anchor, print it on the EZ print sheets, or trace to fusible appliqué paper.  Cut out the anchor and iron in place.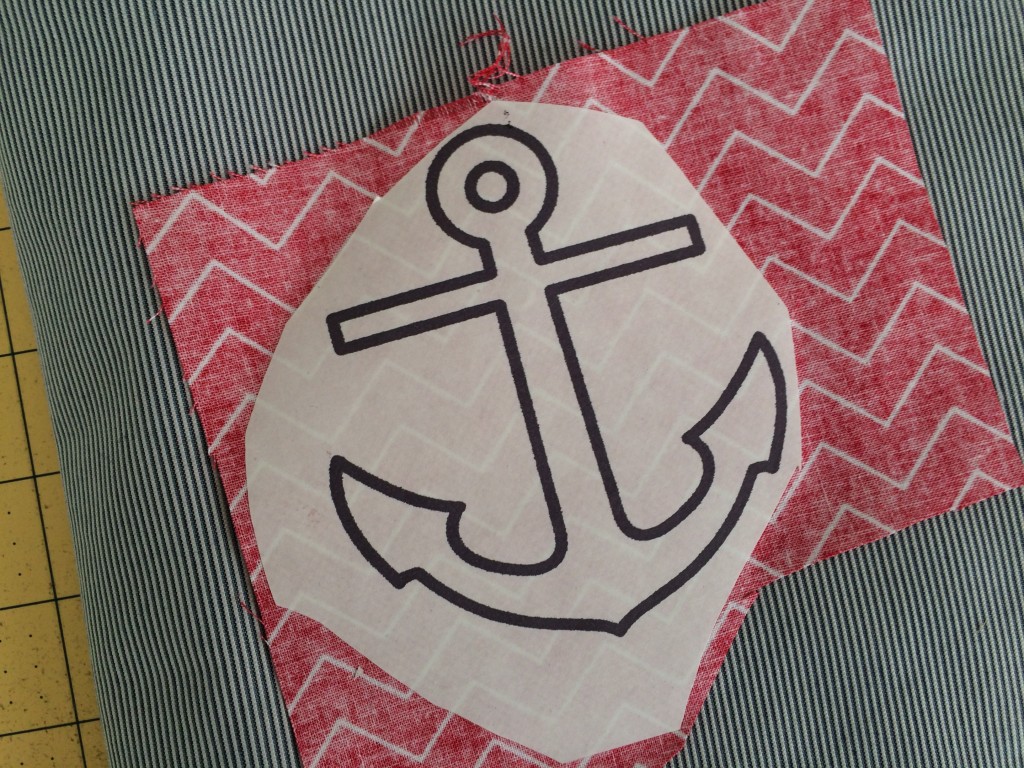 Top stitch around the anchor.  Cut off any excess batting.  Find the center of the left side of the cover.  Mark and baste the hair elastic in place: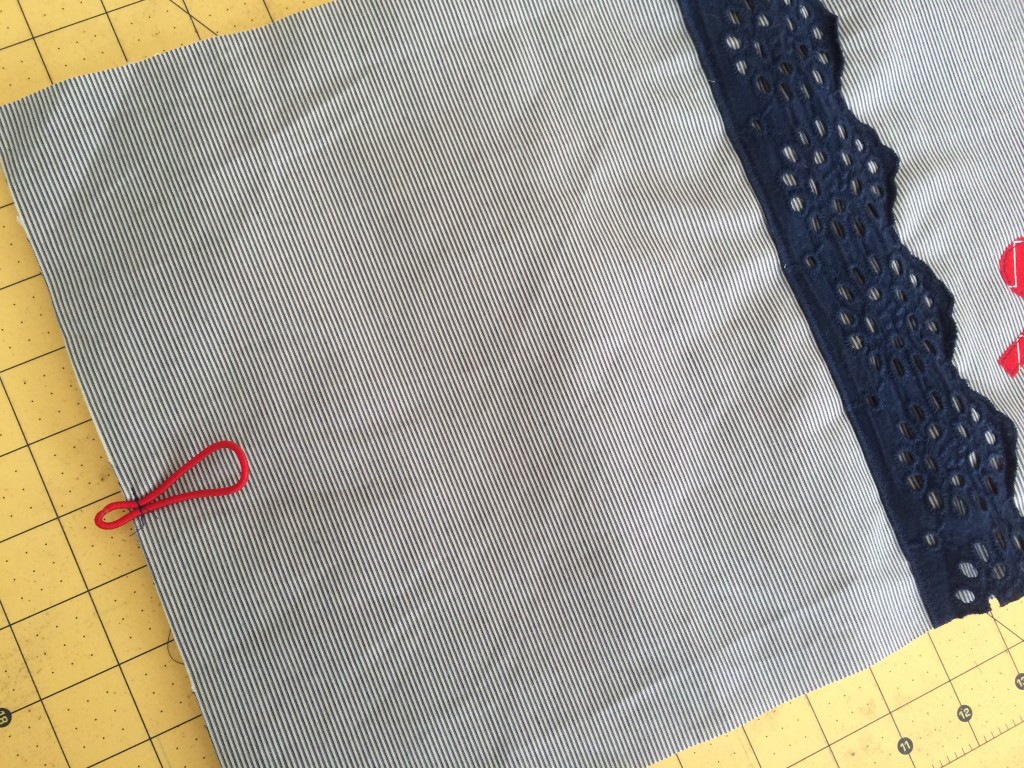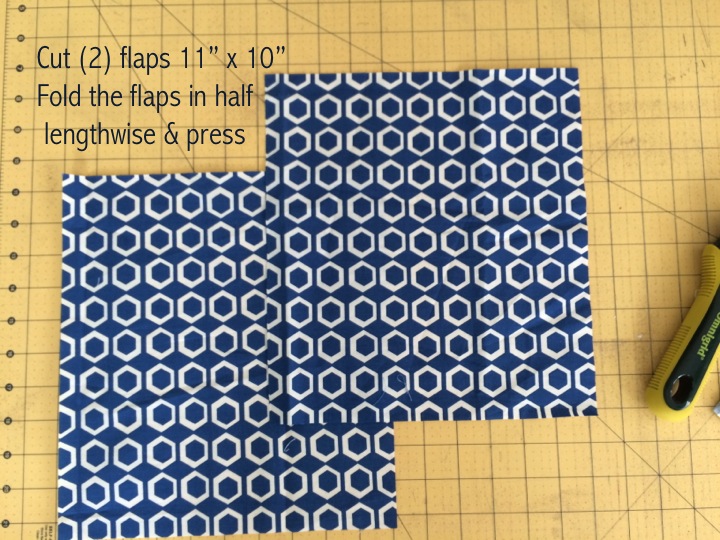 Lay the flaps on the lining fabric, lining up raw edges.  The fold of the flaps should be toward the center.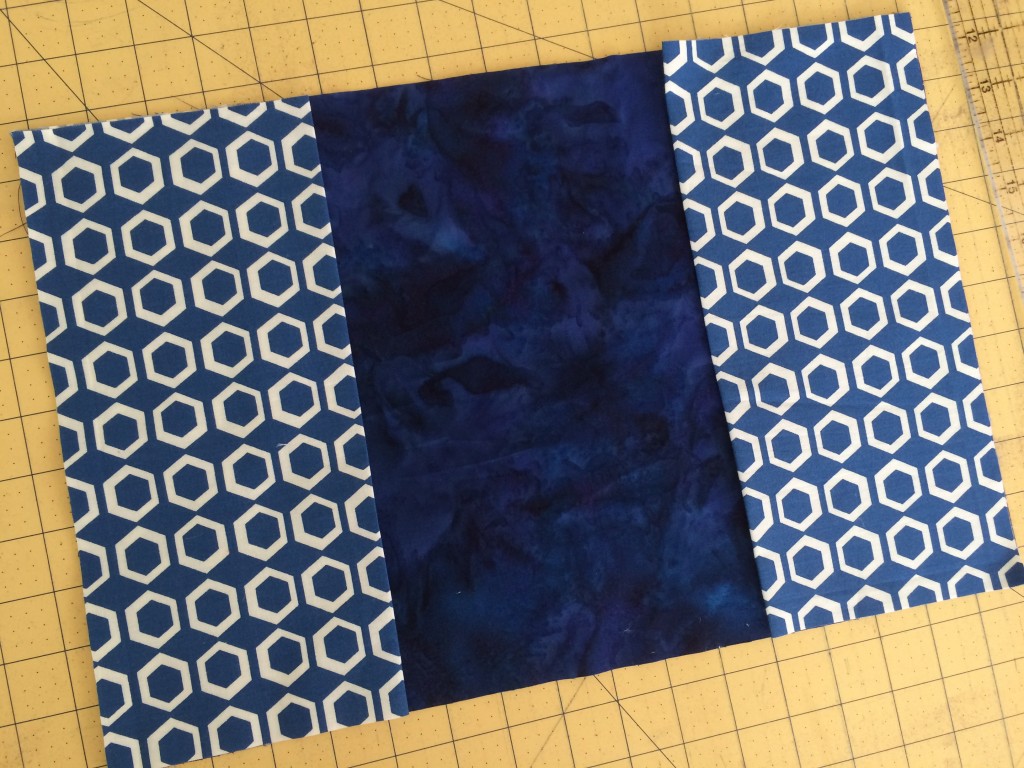 Place the cover on top of the lining/flap piece, right sides together.  Pin all the way around.  Sew, using 1/4″ seams all the way around.  Leave a 3″ opening at the bottom center.  Turn right side out and press.  Tuck the opening in, press, and top stitch to secure.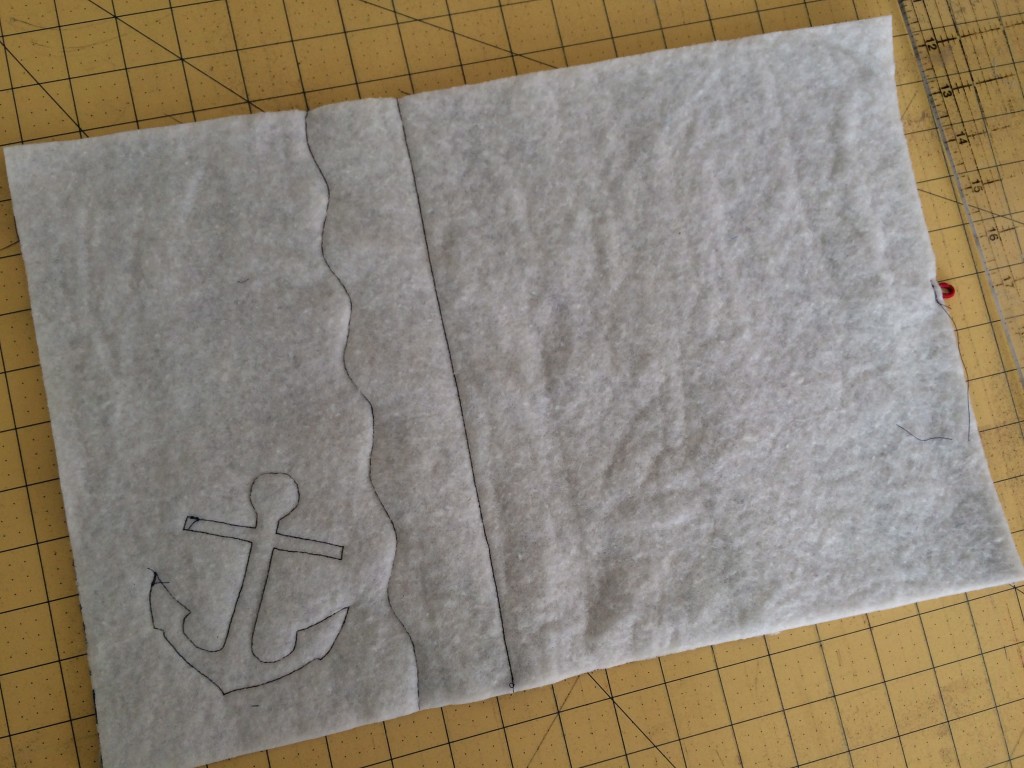 Mark where the button should go and sew the button by hand, careful not to catch the flap.  Mufasa was trying his hardest to bite off the button!!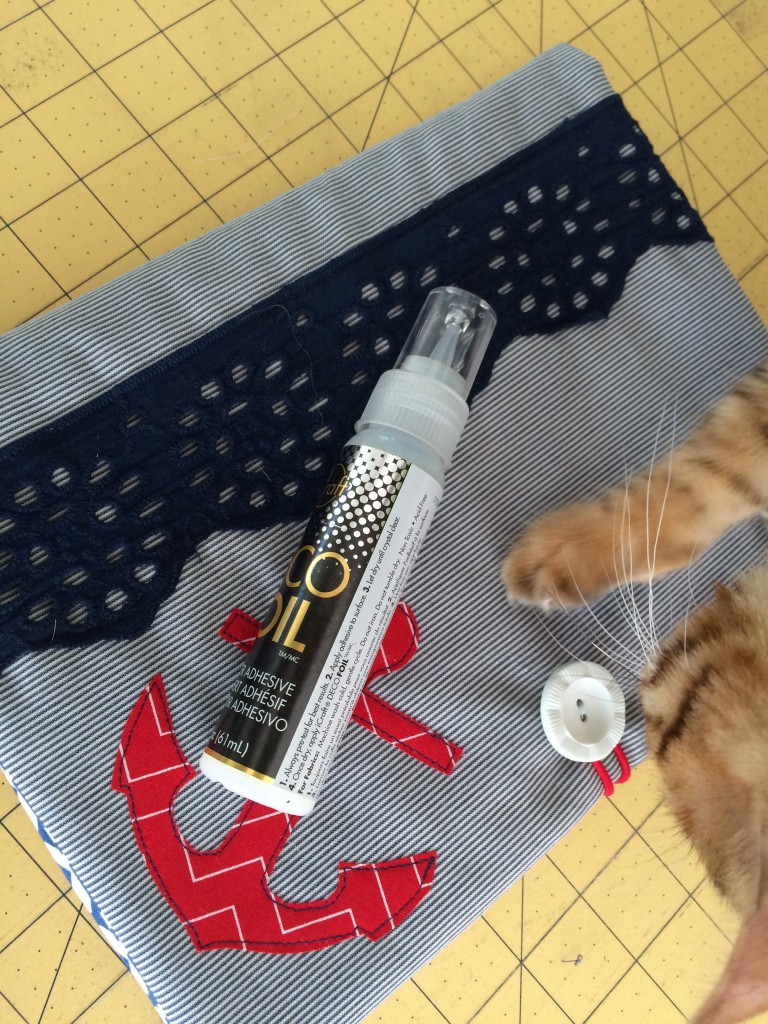 Take the Deco Foil Transfer Adhesive and write Ahoy (or any word you want).  This totally brought back memories of cheerleading days in the 90's – we rocked the puffy paint!!!  I was bad at writing with it then, and I'm still not that great at it!  Let the adhesive dry until completely clear.  I let mine sit for a few hours.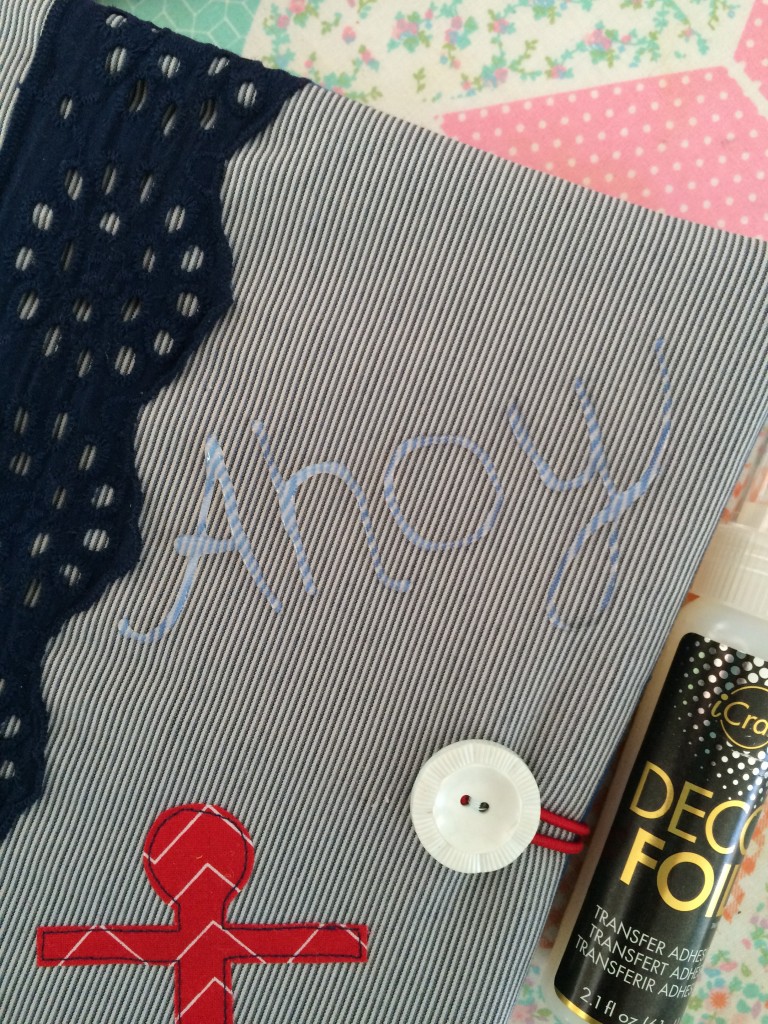 Once the adhesive is dry, rub the wrong side of the foil on the letters.  This part feels super magical!!  The foil sticks to the adhesive only!  This stuff is awesome!!!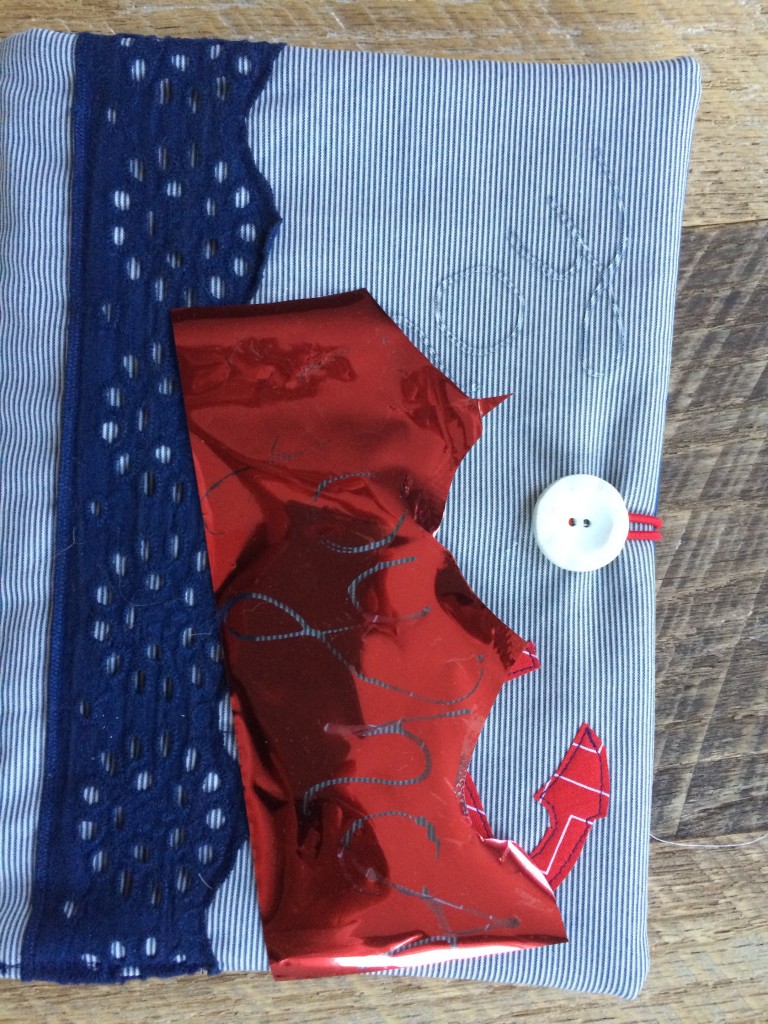 Now I am left with shiny foil letters!!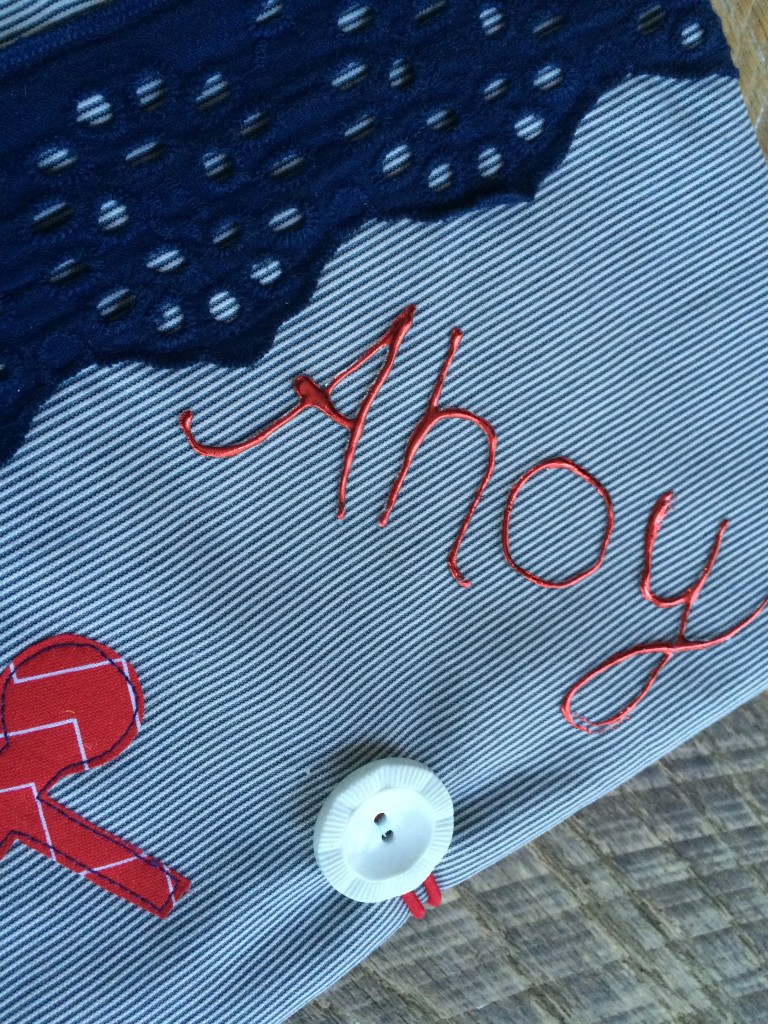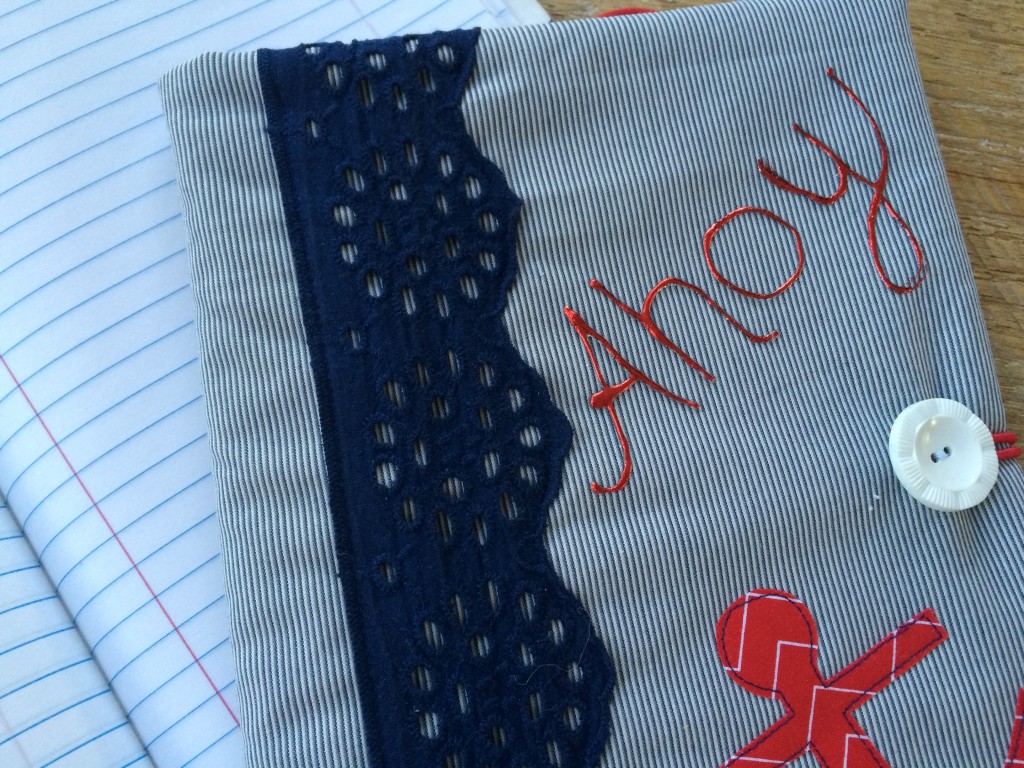 Make more than one and give them to your friends!!  I will be giving one away on Instagram later in the week 🙂