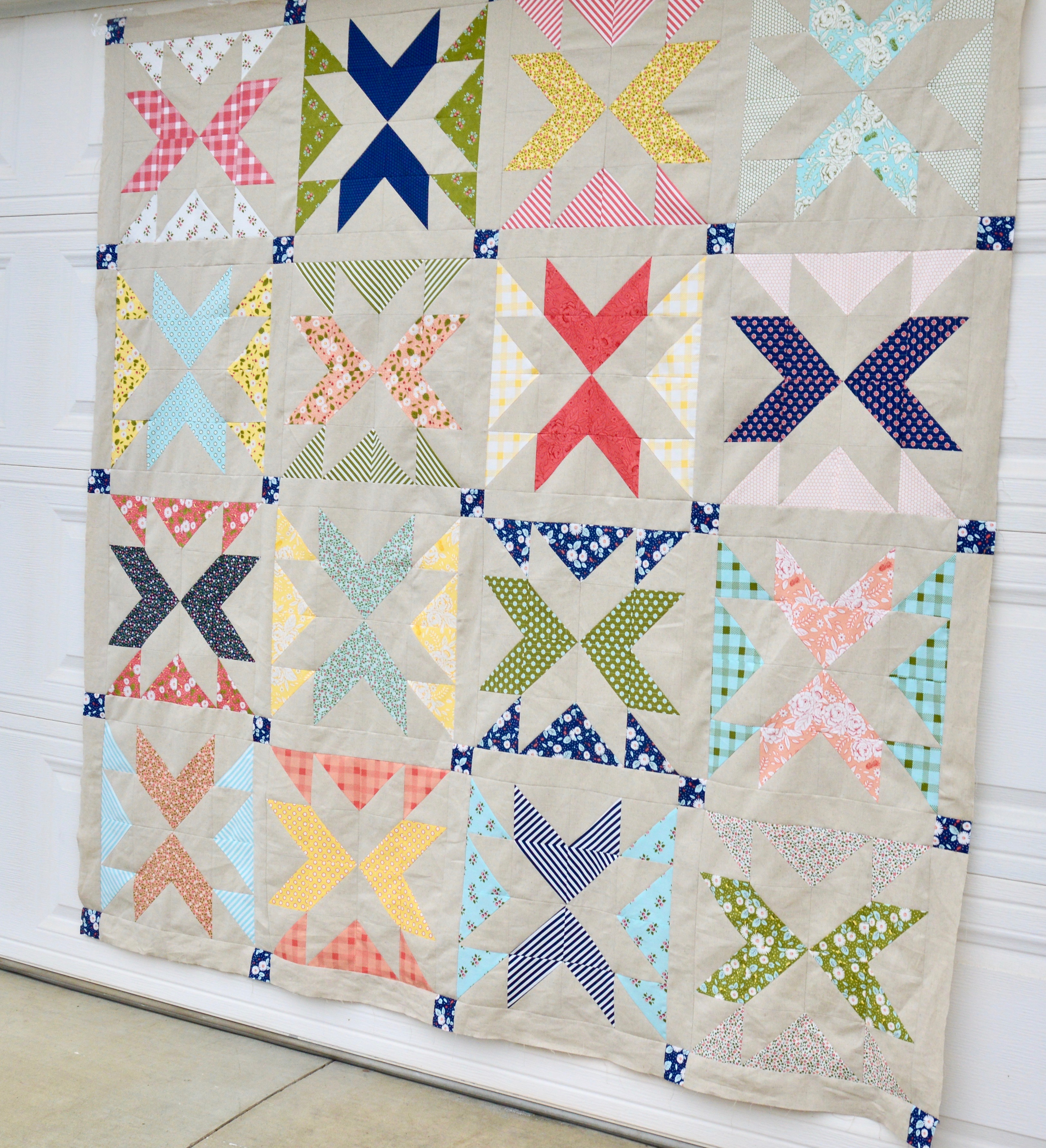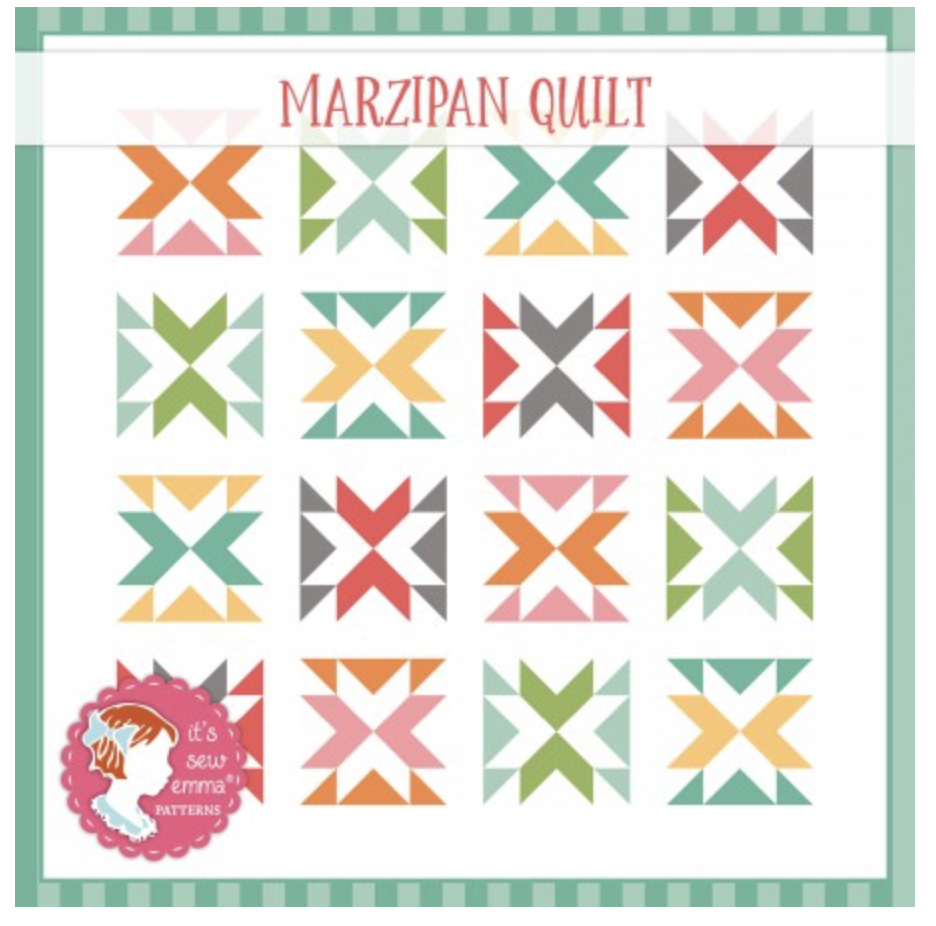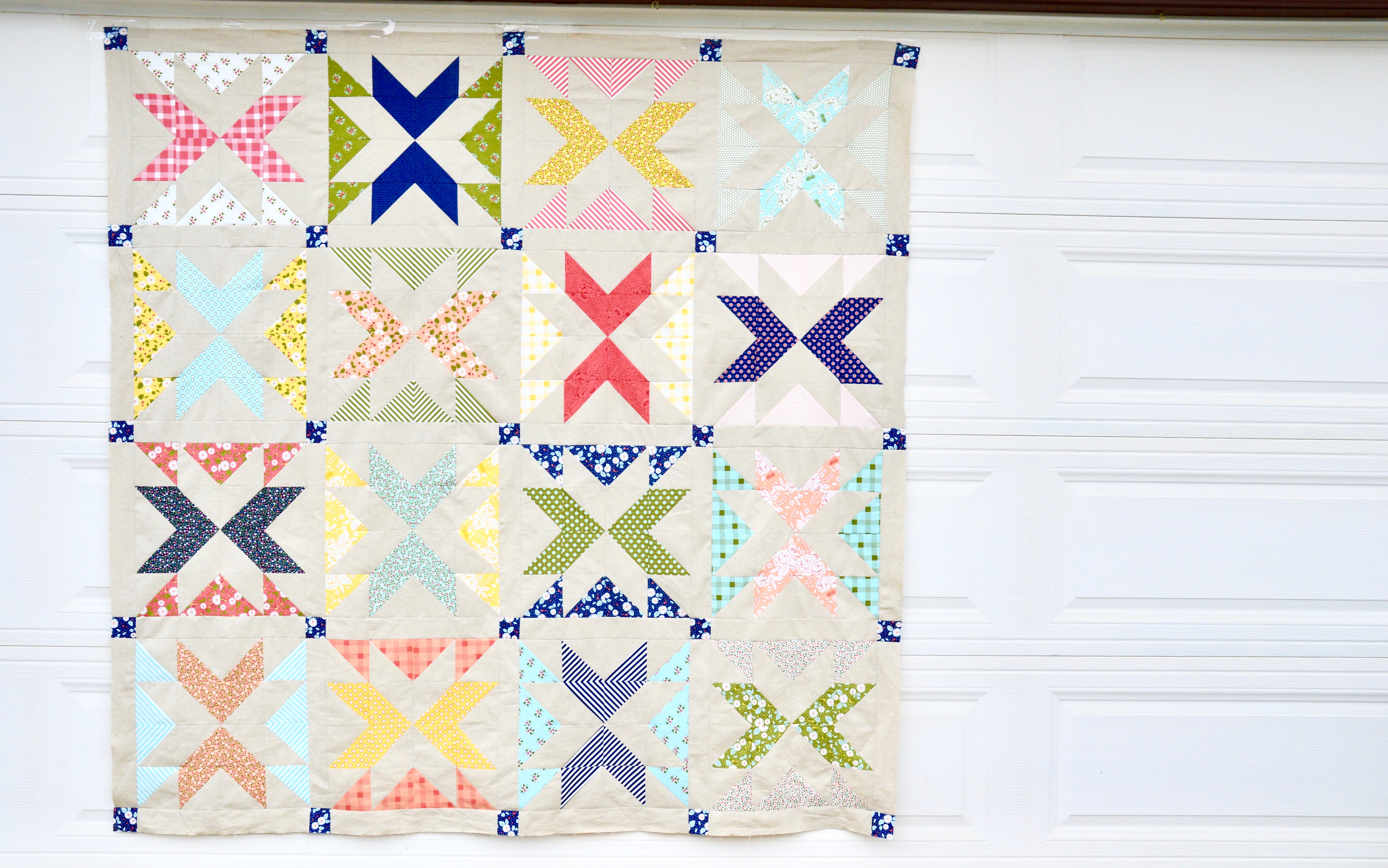 I am super excited to share with you the fun I've had sewing the Marzipan Quilt from It's Sew Emma's latest book The Cake Mix Quilt Book Volume One!!!  This is a collection of 8 Cake Mixes with two easy quilt patterns for each, totaling 16 yummy quilts!    For my layer cake I choose Little Miss Sunshine by Lella Boutique for Moda Fabrics.  The background fabric is Essex Linen in natural.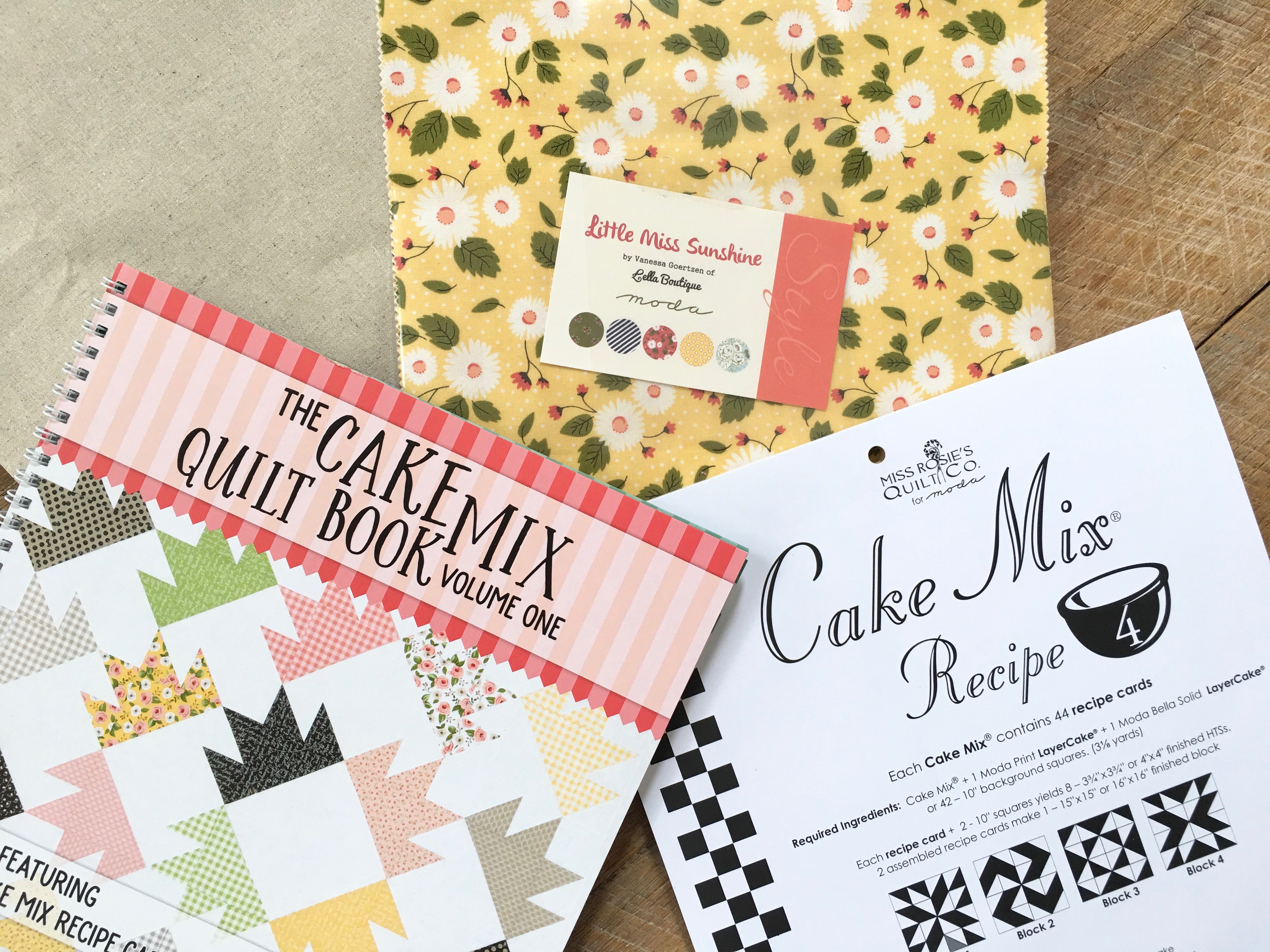 I have always wanted to try the Miss Rosie's Quilt Co. Cake Mix Recipe cards!  Since I am a visual learner, I watched the You Tube video so I knew exactly how to use the Cake Mix Recipe cards.
Here is an up close photo of the Cake Mix recipe cards in action.  You pin them to the layer cakes squares and then sew on the dotted lines!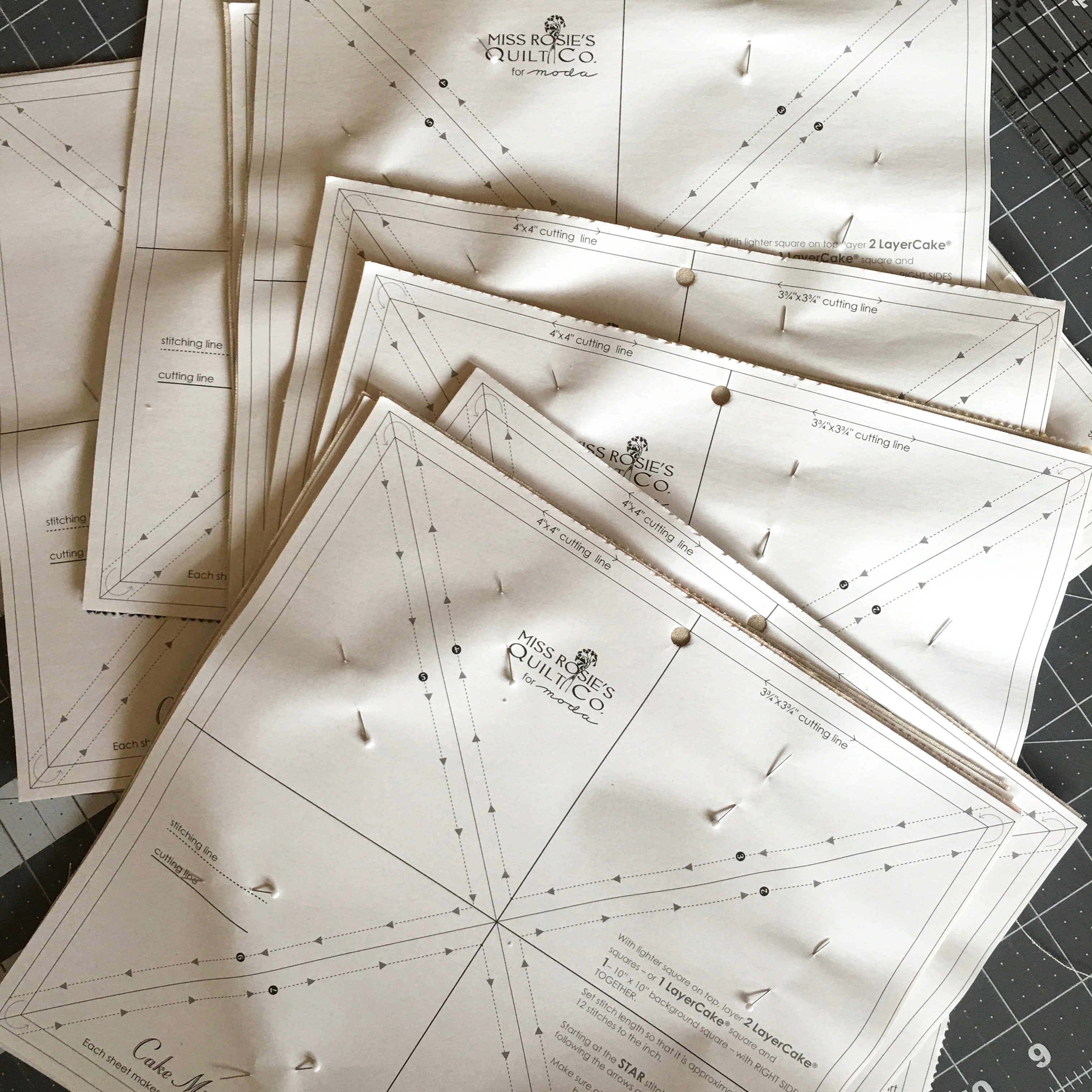 Having the papers attached while pressing makes for crisp seams!
Hundreds of Half Square Triangles!!!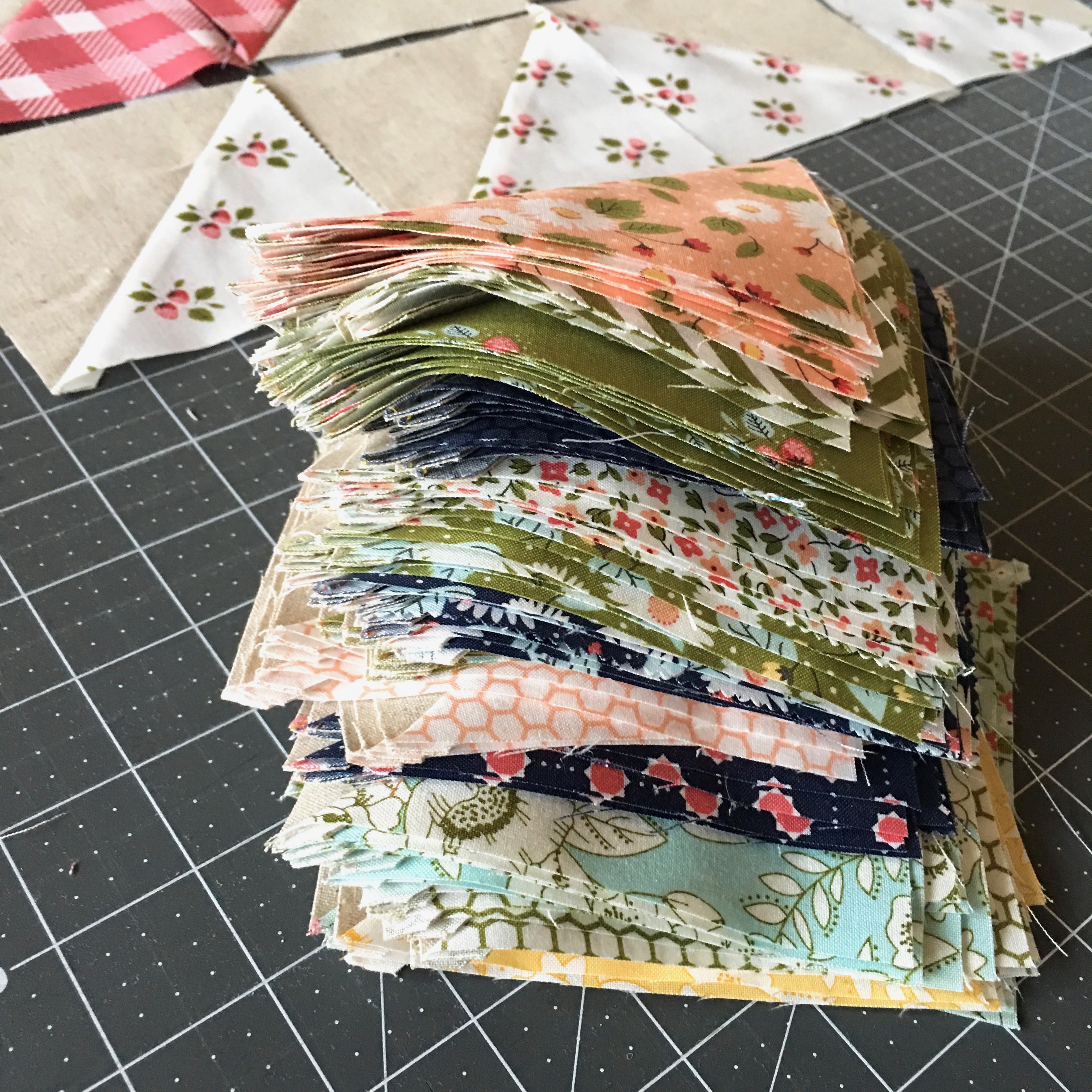 The Marzipan Quilt consists of 16 blocks – the block is super fun to put together!
I enjoyed using the Cake Mix Recipe Cards because you get perfect half square triangles, they help with pressing, and you don't have to square up the HSTs because it's built into the pattern!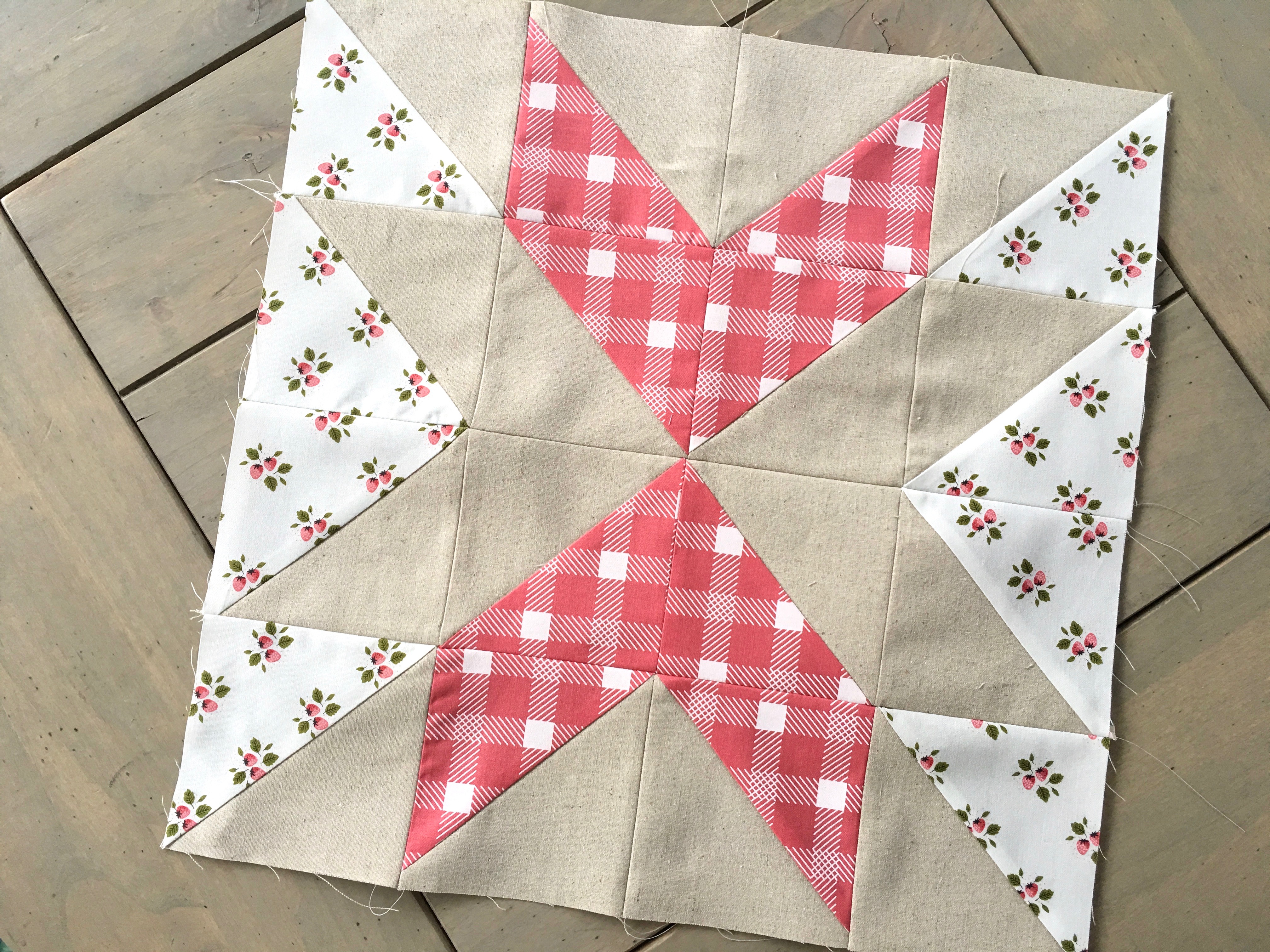 I changed my quilt only slightly:  I used 2 1/2″ sashing strips and added 2 1/2″ setting squares.  This is such a great pattern – It allows you to make a large quilt with only 1 layer cake + background – it's magic!!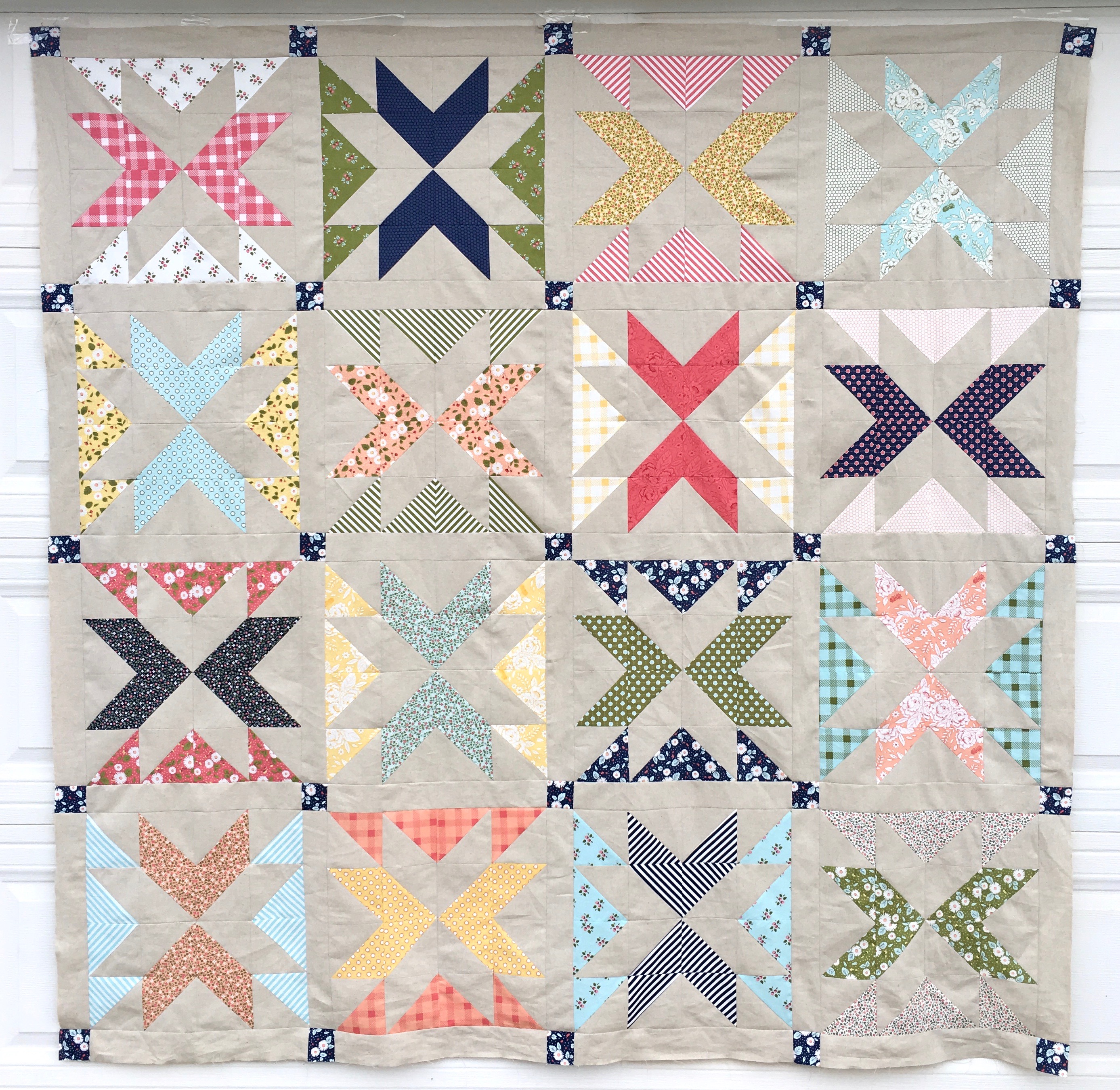 Mufasa just had to be apart of the action!  He's a seasoned quilt model!!