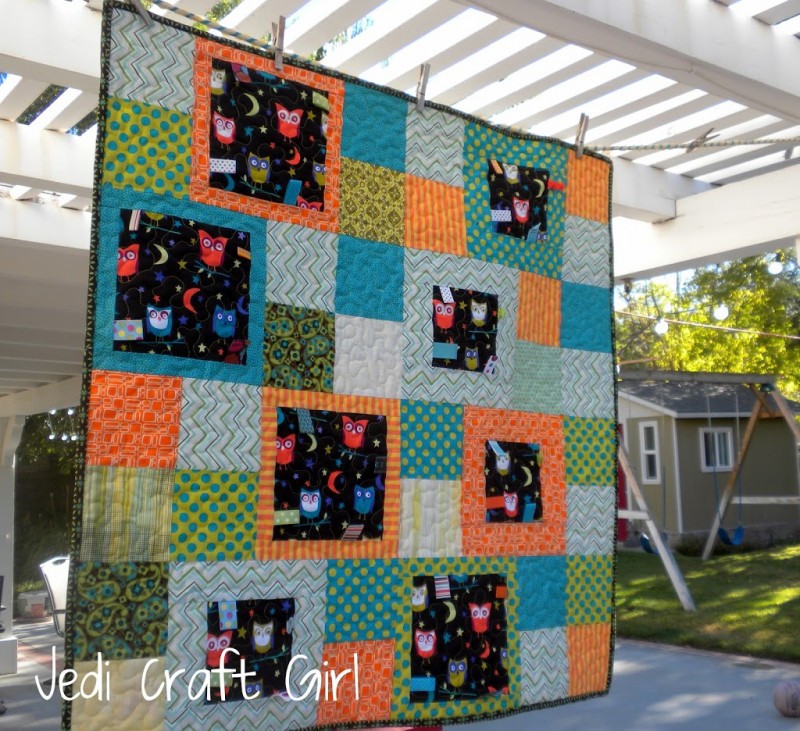 I just made this baby quilt for a friend. It's a new pattern I found. Each of the owl blocks has "taggies" sewn into the seams – little loops of ribbon or ric rac for baby to play with. This is my new favorite baby quilt!!! I also love the teal, orange and green in this quilt – super cute!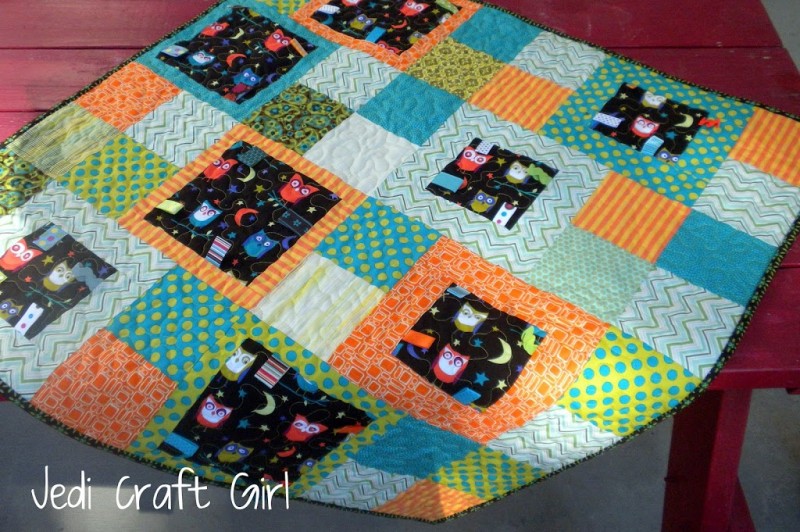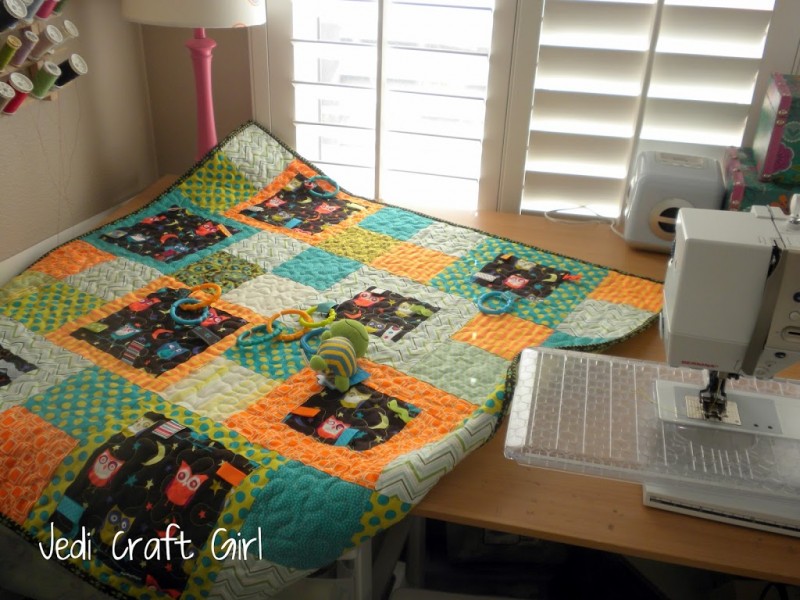 Here you can see the ribbon loops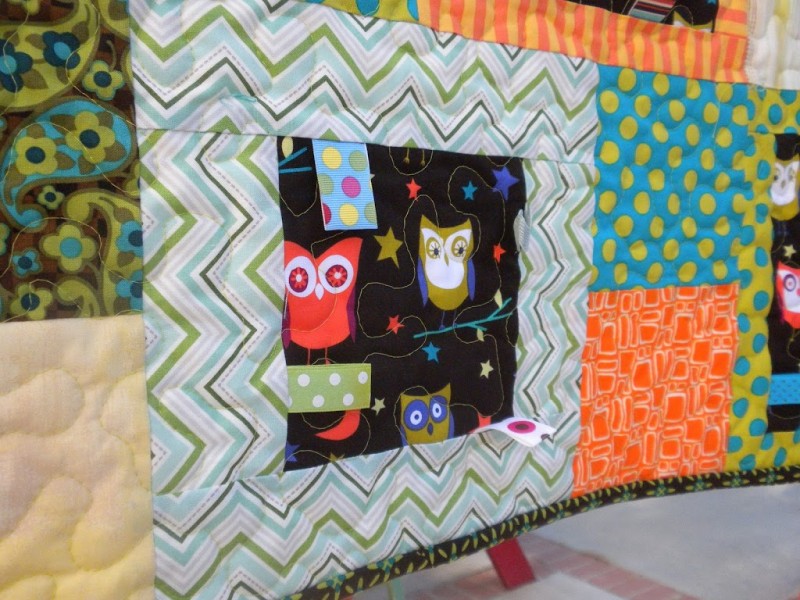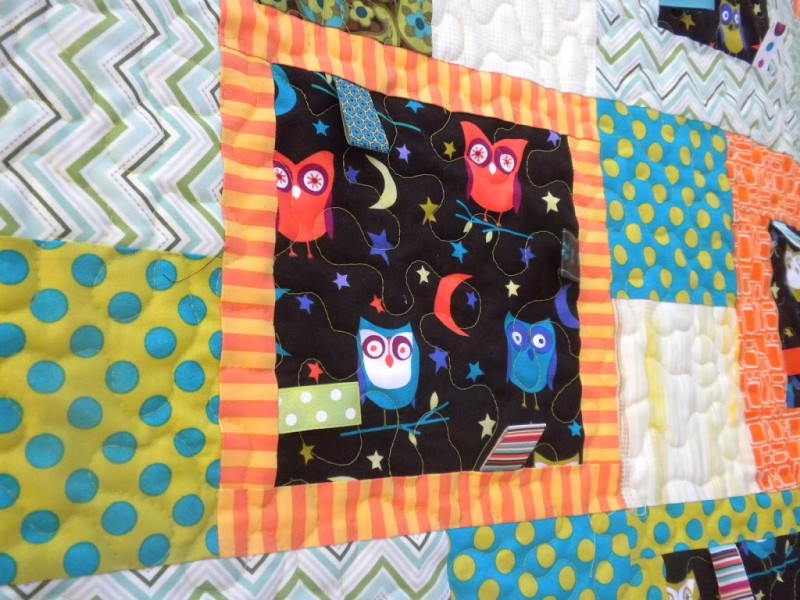 Sally picked out a toy for the new mom. I looped some plastic baby rings into the ribbons and now you can attach toys. You can also use the loops to attach it to a stroller or car seat so it doesn't fall down. The possibilities are endless! There is flannel on the back so it's really soft.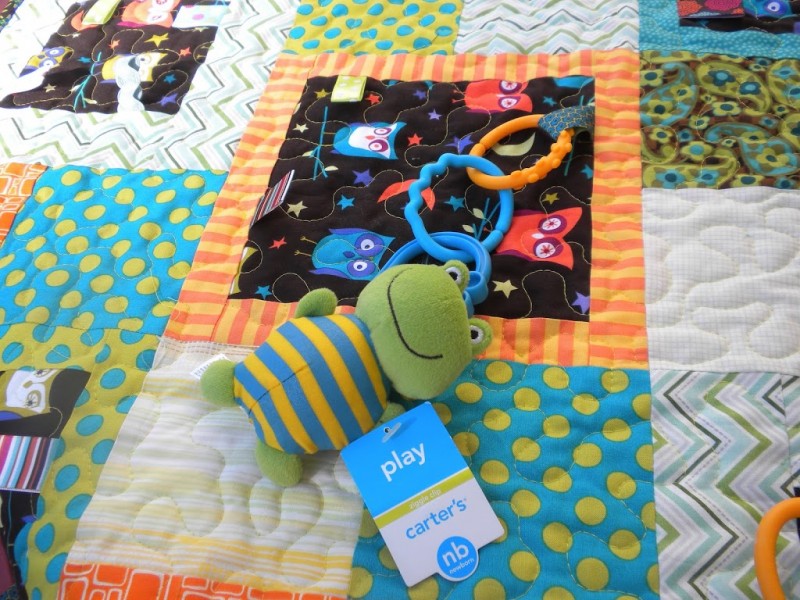 The new mommy-to-be loved her quilt!